Filmmaker Stories
Film fits the low-budget bill for John Schwartzman ASC on 'The Book of Henry'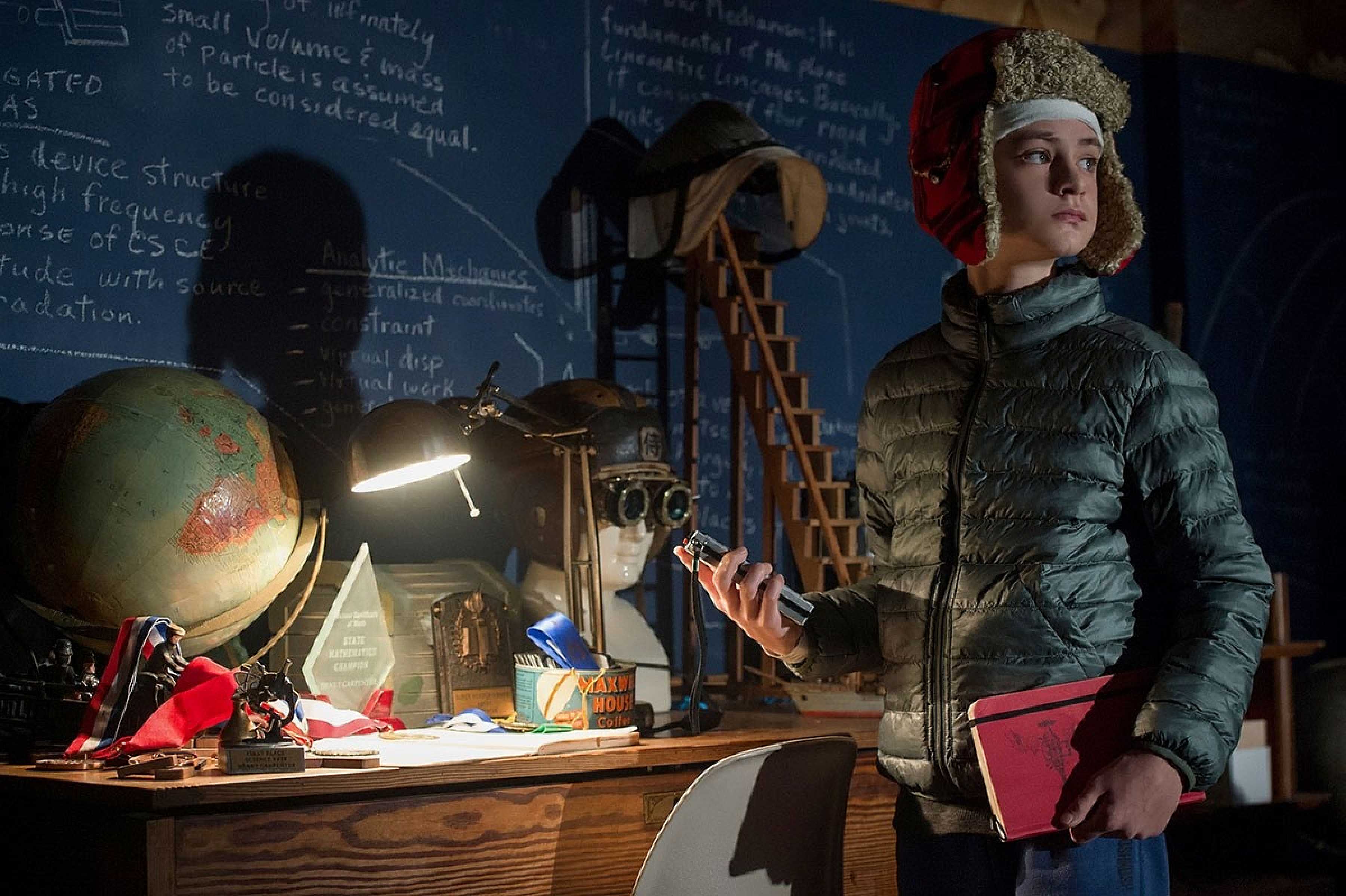 Every production comes with its own particular set of challenges: creative, technical, logistical and financial. Having successfully delivered Universal Picture's rip-roaring $200M production Jurassic World on Kodak 35mm, the next task facing director Colin Trevorrow and cinematographer John Schwartzman ASC was how to realize Focus Features' more intimate The Book of Henry, predominantly featuring child leads and on a super-skinny budget of just $9M.
Set in a small suburban town, The Book of Henry centers on Henry Carpenter (Jaeden Lieberher), a precocious 11-year-old, his younger brother Peter (Jacob Tremblay), and their single mom Susan (Naomi Watts), who works as a waitress to make ends meet.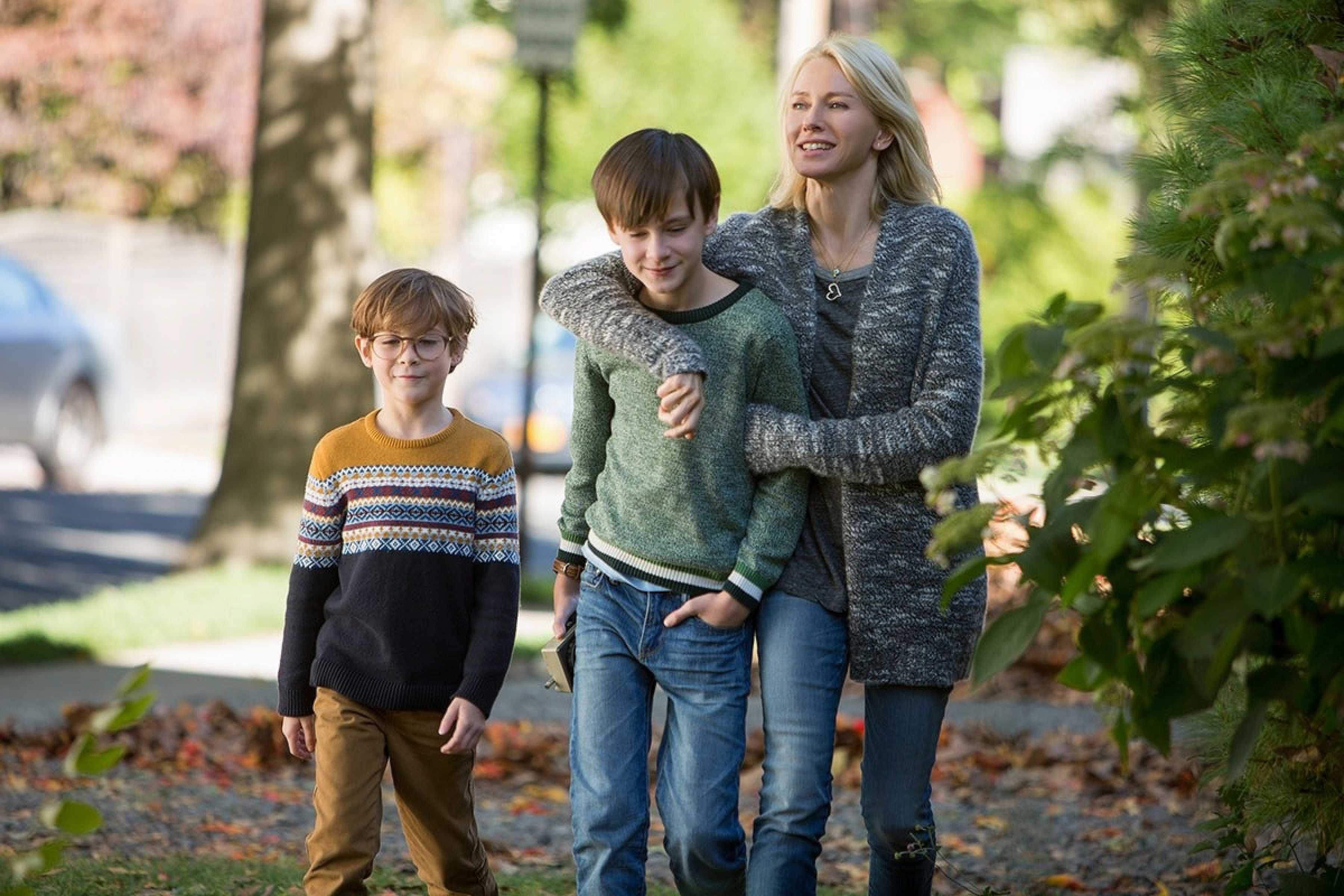 A smart and emotionally mature kid, Henry is watchdog to his brother, a spirited supporter of his mother, and overseer of the family finances. When Henry discovers his crush, Christina (Maddie Ziegler), living in constant fear of her drunken stepfather Glenn (Dean Norris), he uses his intellect to find a way to see justice done. However, his mother decides to take up arms to sort out the situation.
"The Book of Henry was a really interesting, adult-themed feature, with a great story," said Schwartzman, recalling his first take on the screenplay. "However, few movies like this get made these days, and they normally get made for quite low-budgets. This production turned out to be a huge jump down in size, scale and budget from Jurassic World. We found ourselves the victims of circumstance, but in good ways. It was as though we were back to our student filmmaking roots, making the best of our resources. As luck would have it, various happy accidents and fortuitous coincidences conspired along the way to give us a helping hand."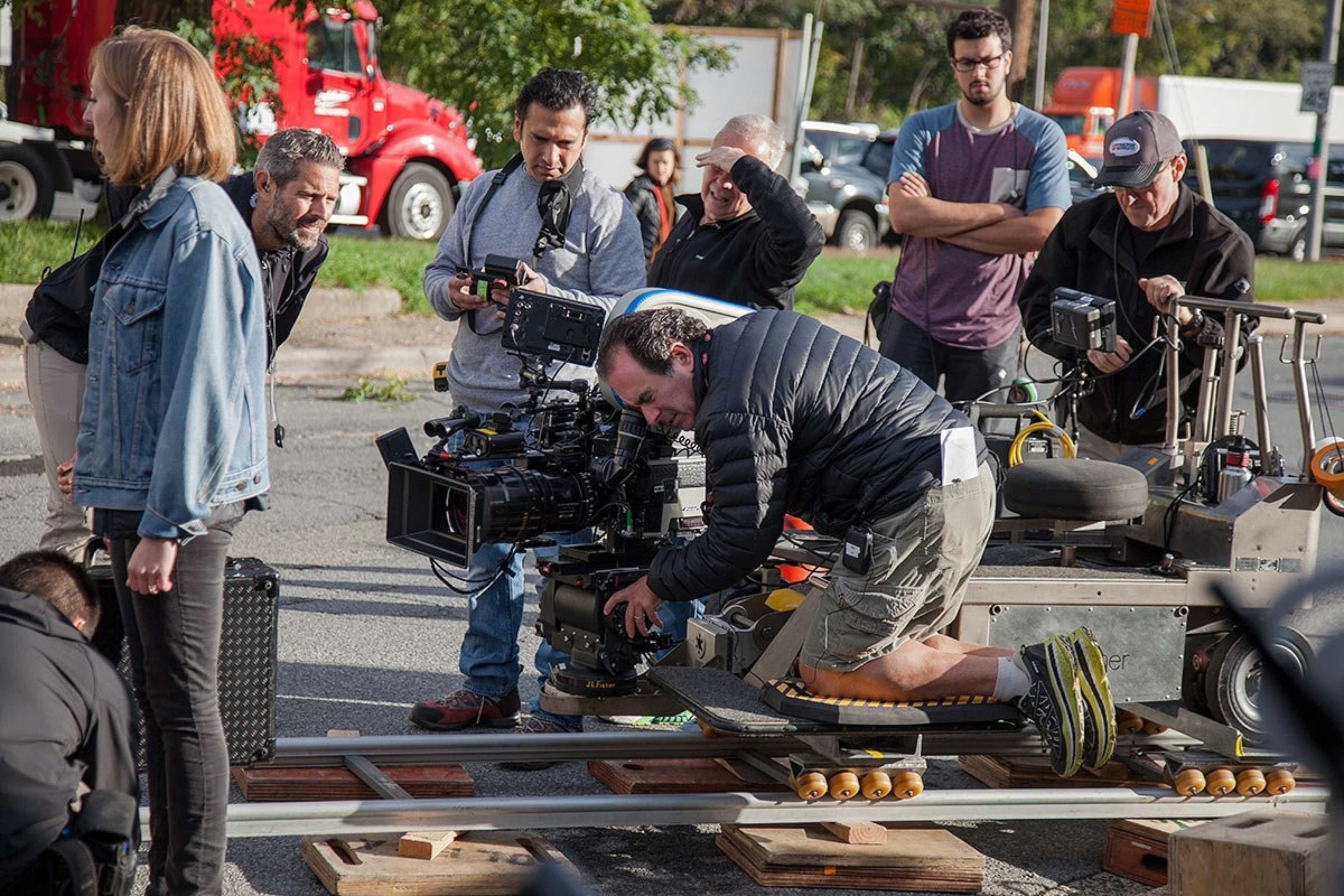 A graduate of the University of Southern California School of Cinematic Arts, Schwartzman has shot the vast majority of his motion picture narrative credits on film. These include Pearl Harbor (2001); SeaBiscuit (2003), for which he received an Academy Award® nomination for best cinematography, The Bucket List (2007); Saving Mr Banks (2013); and Jurassic World (2015).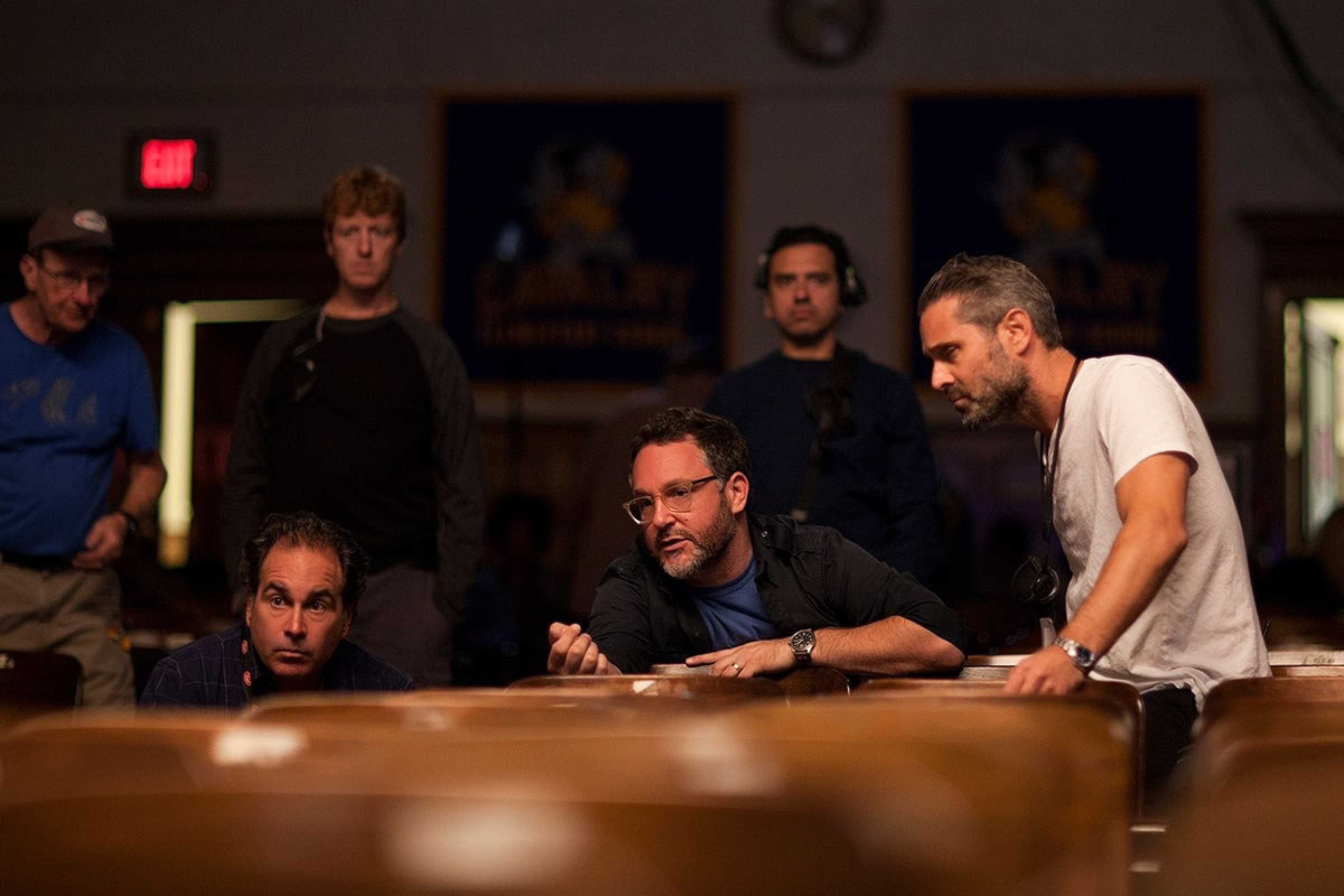 "I am very comfortable with film and have shot all but five of my movies on film," Schwartzman said. "I introduced Colin to celluloid on Jurassic World, and he not only fell in love with the visual warmth and textural qualities of film – that you just don't get from digital sensor – but also the style in which you work. He really enjoyed the experience of working in close proximity to the actors and the disciplined regime that comes on set. So in our minds, shooting The Book of Henry on 35mm film was a given before we started production."
That said, Schwartzman knew he would have to account for cost savings. Two solutions came to his aid – one through experience, the other more serendipitously.
To save on stock and processing costs, Schwartzman elected to shoot on 35mm in 3-perf using the 2:1 Univisium format, pioneered by Vittorio Storaro AIC ASC and his son Fabrizio, as the container for the movie's eventual 1.85:1 release format. Because of its smaller frame height, 3-perf 35mm yields a 25% savings on film stock compared to shooting at 4-perf.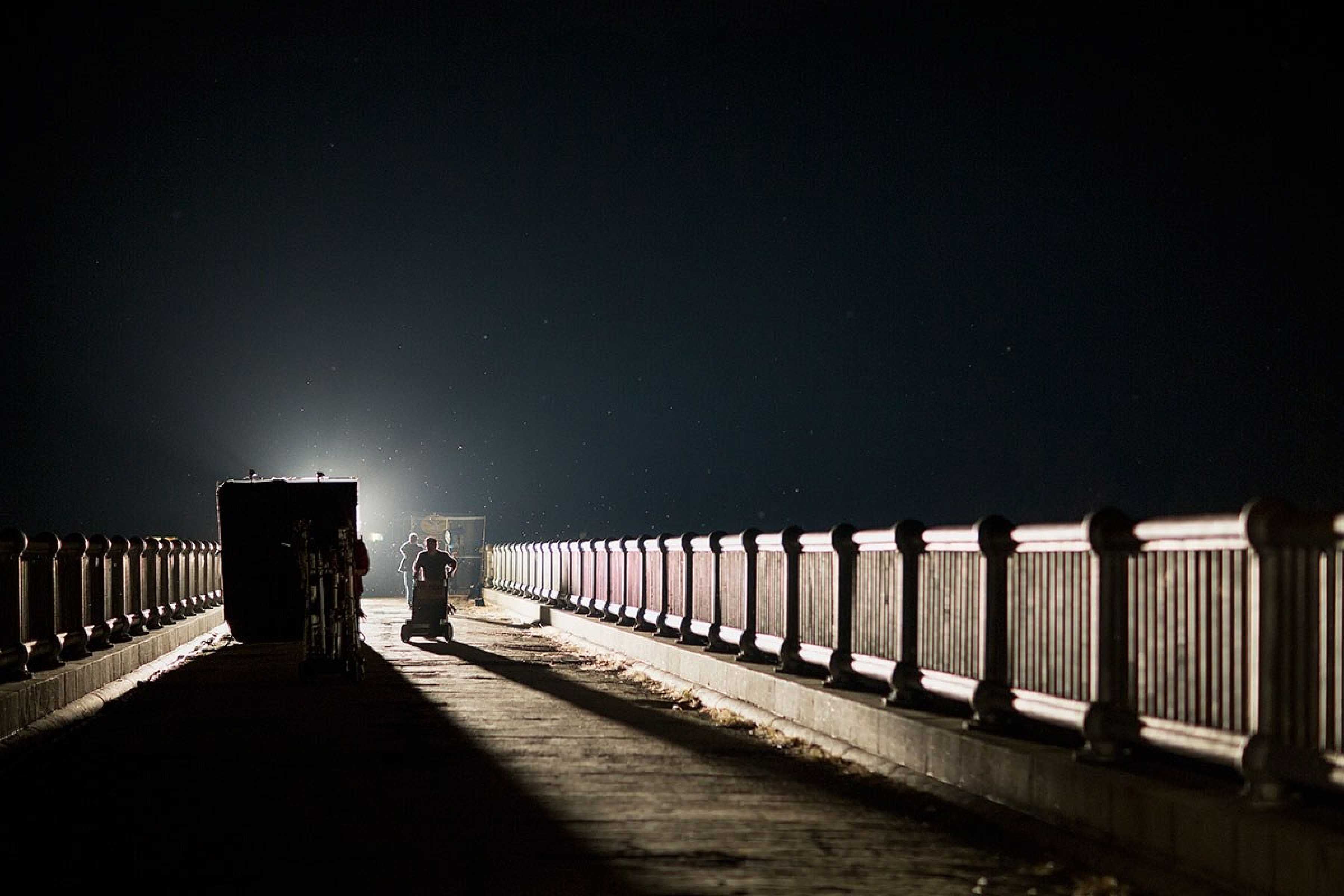 "The film workflow has been around for 100 years, and everyone understands the two most important words on-set – 'Action' and 'Cut'," he said. "I grew up this way working on film and believe it helps you make the movie better. This is because you really have to consider what you are doing before you turnover. With digital, because you are expending 1s and 0s rather than precious film stock, you don't necessarily feel the same need to cut. This tends to be the modus operandi for digital, and dealing with the data later on downstream can bring considerable financial pressure."
As fortune would have it, the Alpha1 mobile film processing center, developed by AlphaGrip, had recently launched in New York with support from Kodak. This facility delivers a darkroom, film processing, dailies and projection all in one 45-foot semi. Parked within a short drive of the production's locations at Kaufman Astoria Studios in Queens, Schwartzman immediately recognized that the facility's sheer convenience would, at a stroke, erase the costs to ship exposed negative further afield for processing.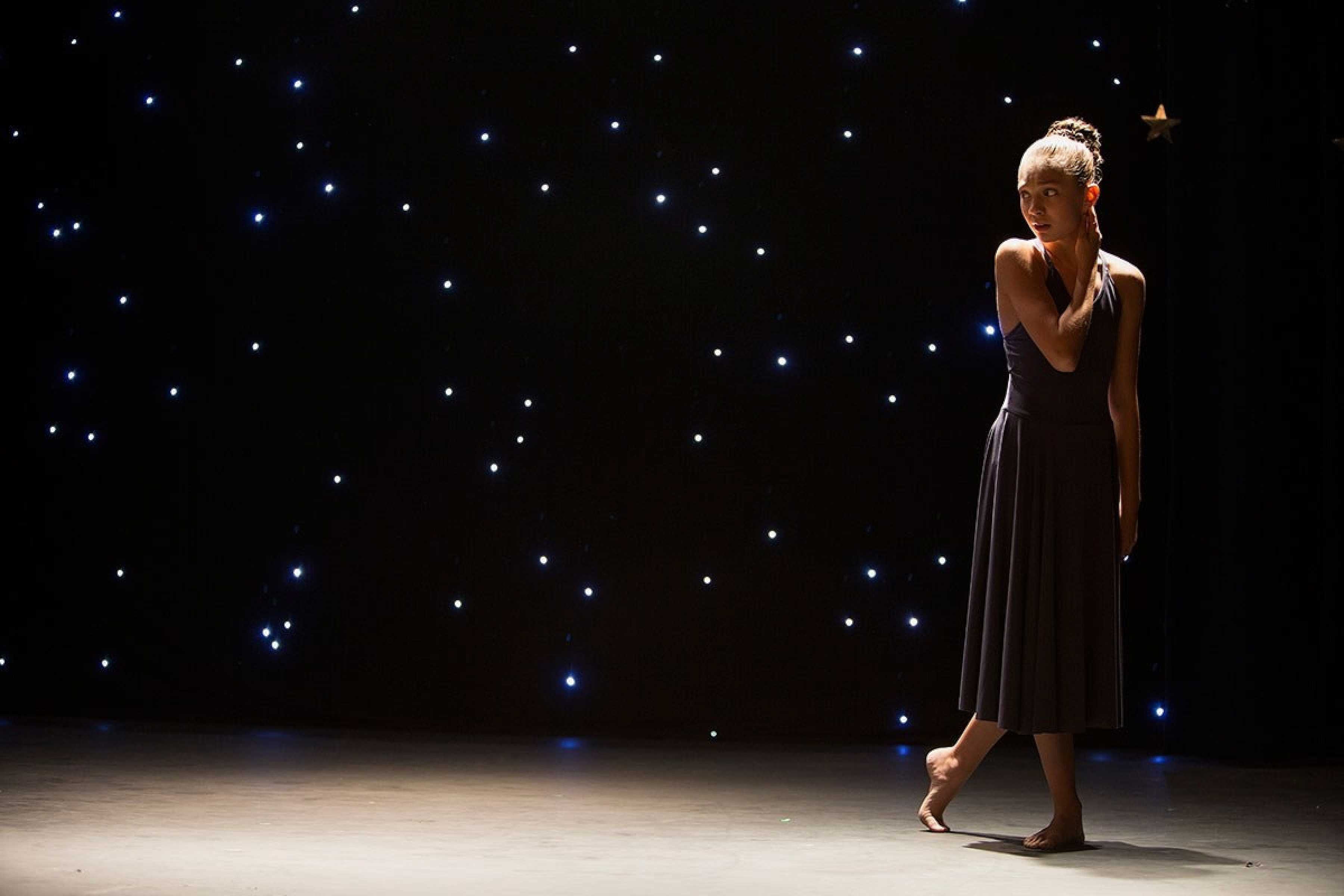 "In the blink of an eye, the workflow became a non-issue with a positive impact on the spreadsheet," Schwartzman said. "During production, the Alpha1 Lab team would typically get the morning's rushes developed and have dailies ready for review by early afternoon. This was way faster than if we'd have been shooting digitally, with drives having to be cloned, checked and transcoded. The AlphaGrip service was 100%/100% of the time during the whole shoot. It was a godsend, giving us a straight line between the camera and the lab and was the reason we were able to shoot on film. I would love to see more of these being built."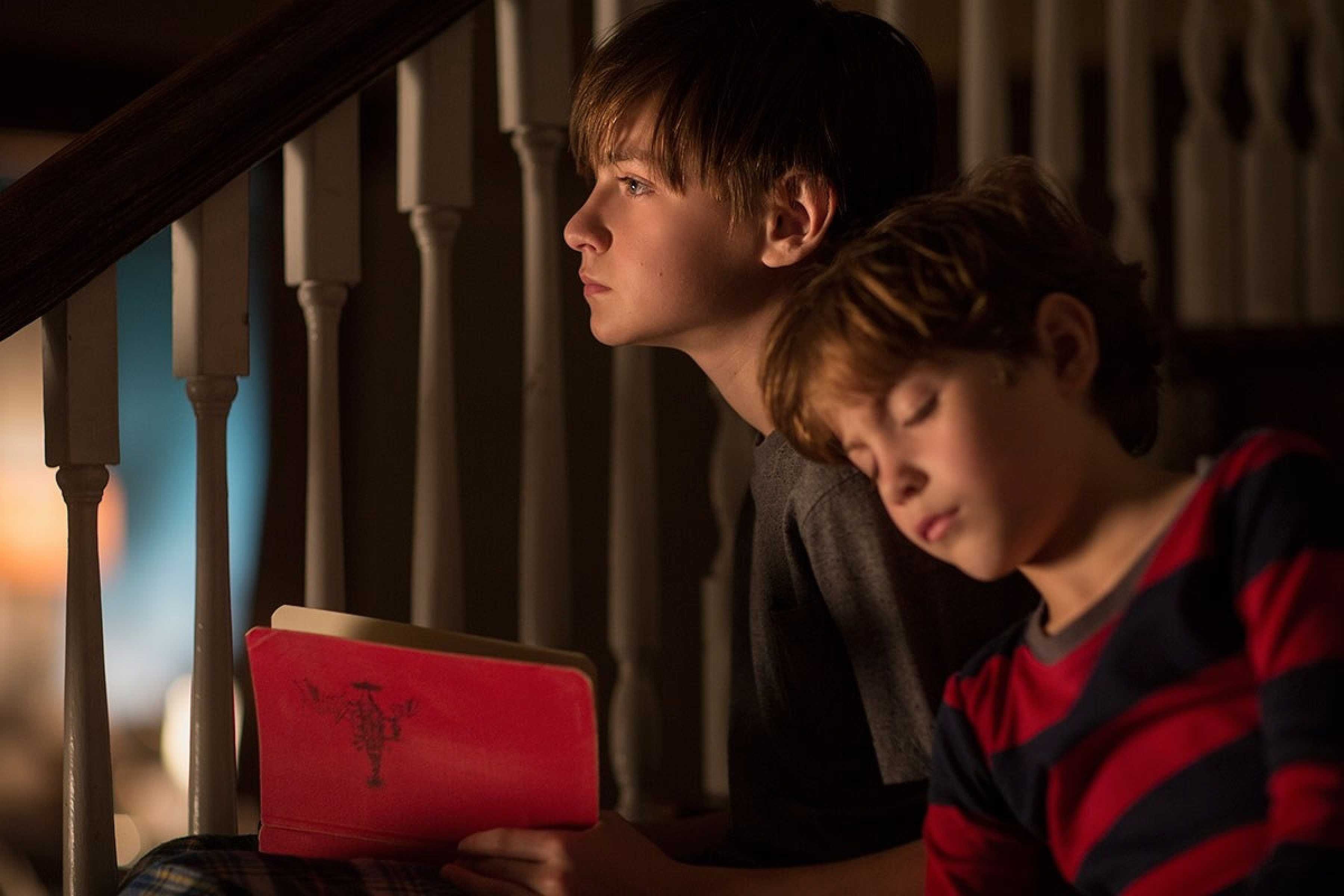 Principal photography on The Book of Henry began in September 2015 on location around the small town of Nyack, Rockland County, on the west bank of the Hudson River, about 20 miles from Manhattan. Other locations included Mount Vernon School and Yonkers. The production wrapped 34 days later in mid-November. A-camera operator Bruce MacCallum lensed the feature using Schwartzman's own Panavision Platinum 452 camera with a full set of Panavision Spherical Primos as used on Jurassic World, which the cinematographer had specially adjusted to soften the image contrast.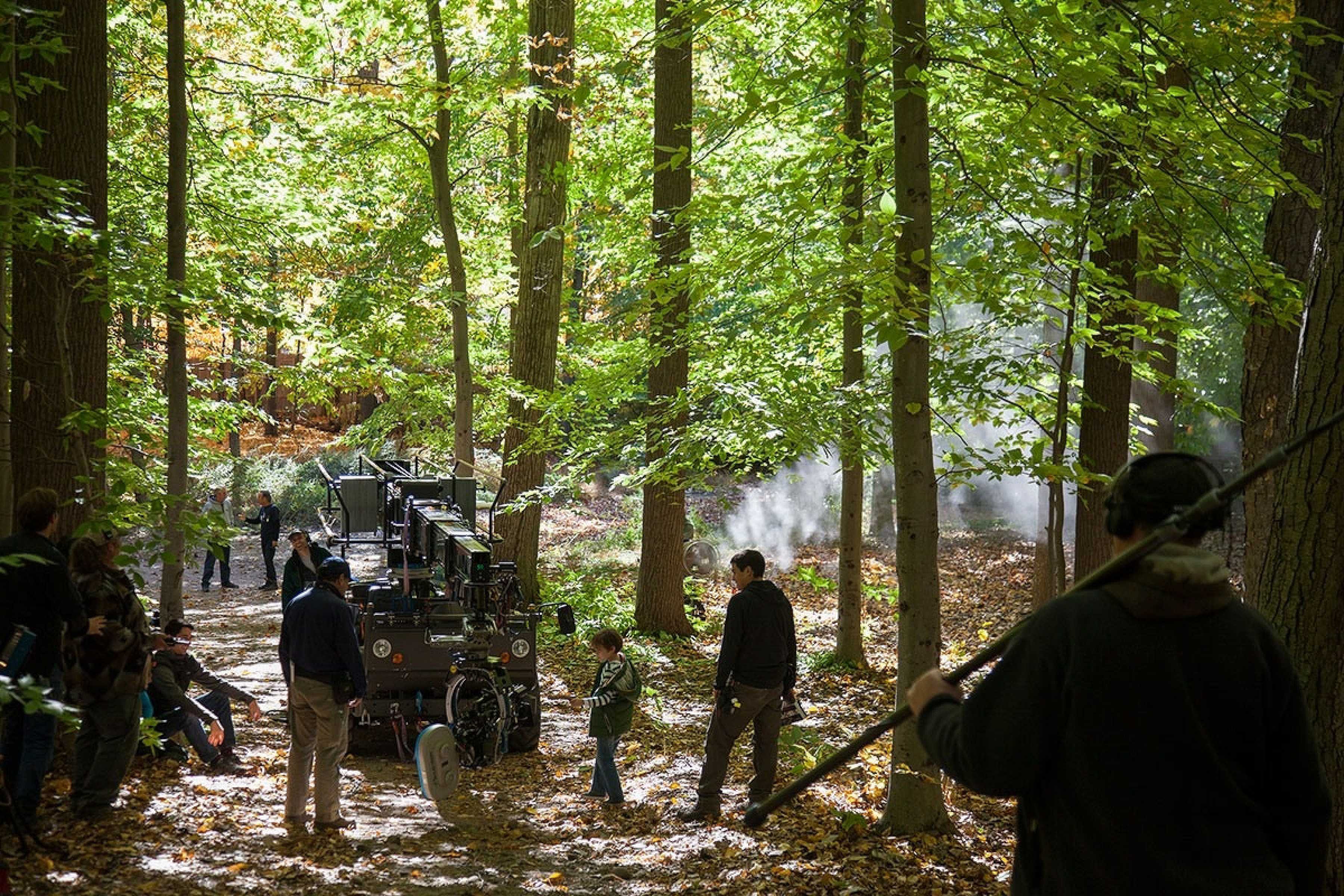 Schwartzman says the aesthetic for the production was influenced by the actual locations and the sensitive nature of the story. "As this was a contemporary drama, Colin wanted the final image to look real, urban and gritty, while making the actors look good within the context of a scene but nothing polished or enhanced with dramatic shafts of light. In pre-production, we walked around our locations, talking about the light and how we would make what was there work to our best advantage. One of our fortuitous coincidences was that we shot during the Fall, in what turned out to be great natural light with splendid green, yellow and red colors in the woods. Natural beauty for absolutely free, rendered beautifully on film."
"Film is forgiving and you can roll with the punches…Together the 5213 200T and 5219 500T faithfully recorded the naturalistic lighting I established on set."
Schwartzman selected KODAK VISION3 5213 200T and KODAK VISION3 5219 500T for the shoot. "I have preferred to use these Tungsten stocks since Sea Biscuit. I understand how they work and know what I can get from them. The 5213 200T has beautiful dynamic range in terms of highlights and shadows and next to no grain. As the 5219 500T is made of the same recipe, the two stocks intercut well. Their dynamic range enabled me to shoot in situations where it would have been harder to deal with the contrast between shadows and highlights in certain scenes than with digital. Film is forgiving and you can roll with the punches. For example, I knew the highlights would not clip. Together the 5213 200T and 5219 500T faithfully recorded the naturalistic lighting I established on set, to such an extent that I completed the final grade in just three days."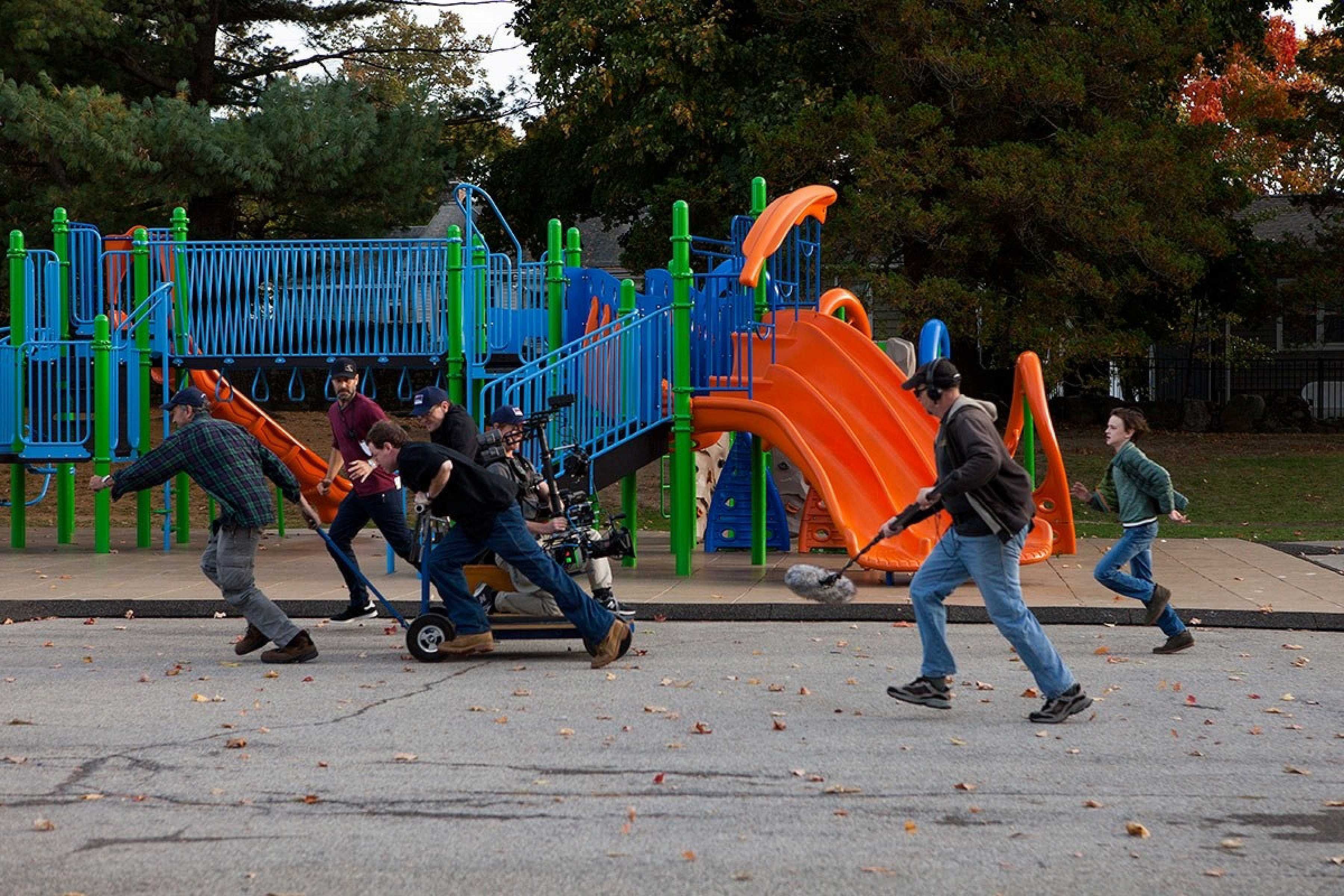 Schwartzman says that having a small film crew was a positive boon to the production in a number of ways. "Given that we had a small budget, working in practical locations with the two children in almost every scene but only available for a maximum of six hours per day, we needed a quick and fluid way of working. Unlike digital, film is liberating. You don't need so much infrastructure around the camera – no extra parts such as monitors, DIT carts or a video village. Shooting on film meant we were very nimble. We could quickly set-up the camera on a set of sticks, get the kids on set and start shooting with far less Sturm-Und-Drang on them than you could with a digital shooting package. Our setup was all very convenient and low-profile too. By outward appearance you would have thought we were shooting a music video rather than a feature film."
With this low-budget filmmaking exercise successfully under their belts, Schwartzman and Trevorrow face a challenge of altogether different proportions, when they re-team in the UK at the end of 2017 to begin pre-production on Lucasfilm/Walt Disney Pictures' Star Wars: Episode IX, shooting on 65mm film.
"There is nothing more beautiful than 65mm," Schwartzman says. But that's another story.