Filmmaker Stories
'The Ballad of Lefty Brown' gets the 2-perf treatment on Kodak 35mm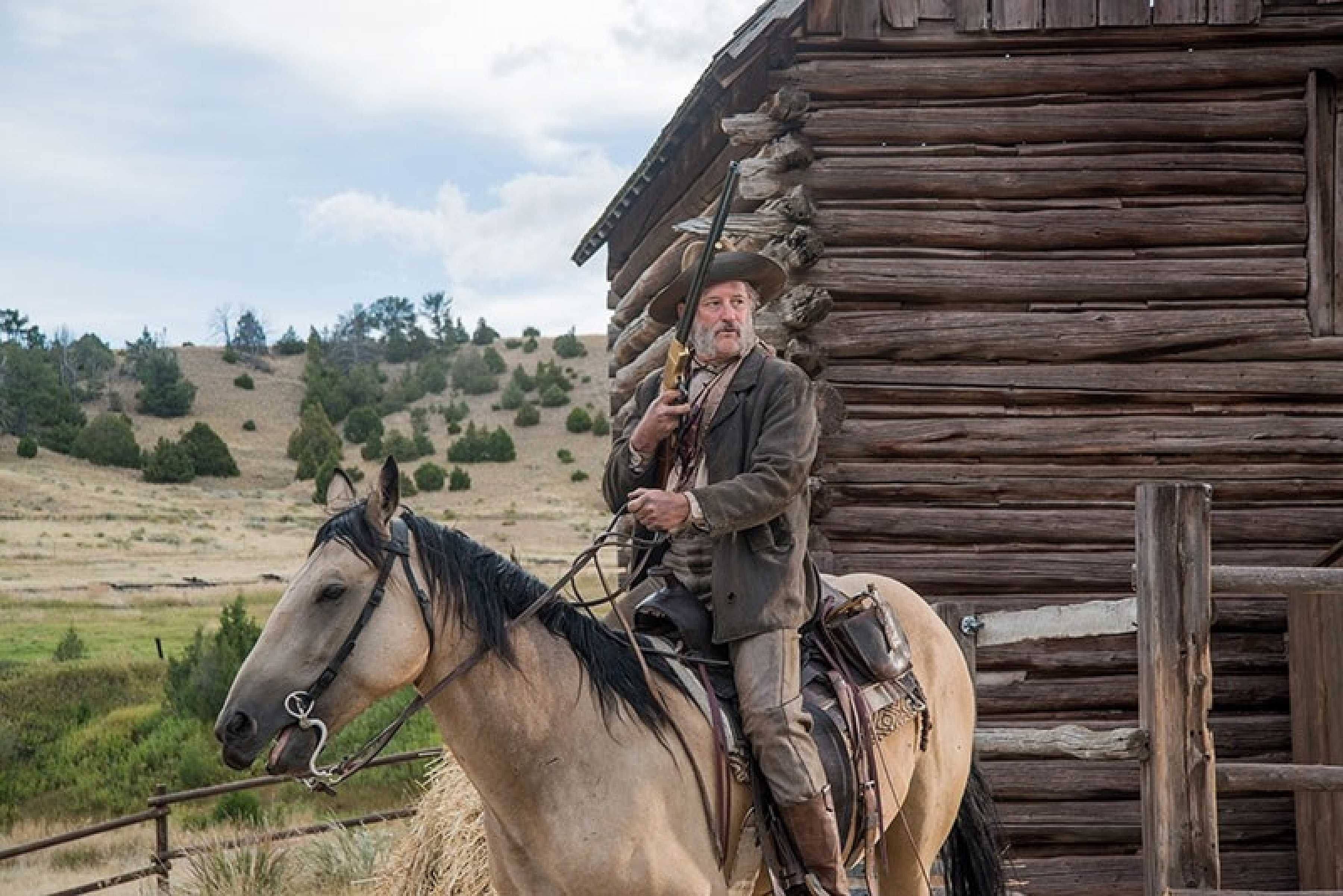 In director Jared Moshé's well-received second feature, The Ballad of Lefty Brown, shot in 2-perf on Kodak 35mm, the peaceful existence of cowboy Lefty Brown (Bill Pullman) is shattered after he witnesses the cold-blooded murder of his long-time partner, the newly-elected Senator Edward Johnson (Peter Fonda).
Bent on avenging his friend's death, the aged Lefty sets about tracking the killers across the wild and expansive Montana plains. Along the way, he enlists the aid of a young gunslinger, Jeremiah (Diego Josef), plus an old, hard-drinking buddy, U.S. marshal (Tommy Flanagan), to help deliver the outlaws to justice. But after a shoot-out with them, Lefty returns home to find himself accused of his friend's murder and must evade the law and prove his innocence.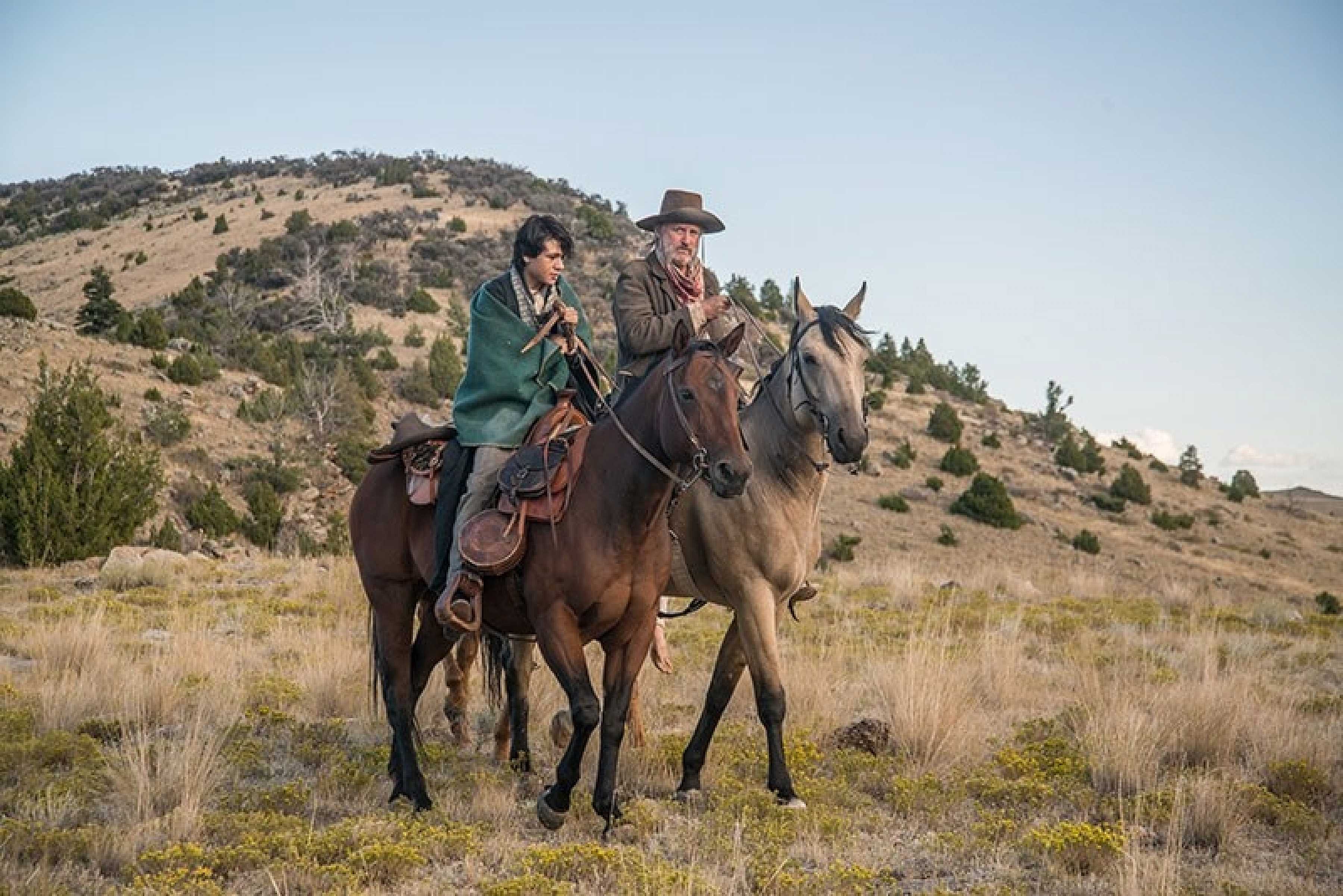 The Ballad of Lefty Brown was shot by cinematographer David McFarland in rapid-fire over 25 days in September 2016 at locations in Ennis, the fly-fishing Mecca of Montana, and then the desert wilderness around Bannack.
"I thought Jared's script was incredible and had never shot a Western before, but I had worked previously with Bill Pullman, who is a good friend," remarked McFarland. "So, with that, plus the lure of shooting in Montana and Jared's desire to capture on film, I had a lot of very good incentives to get involved."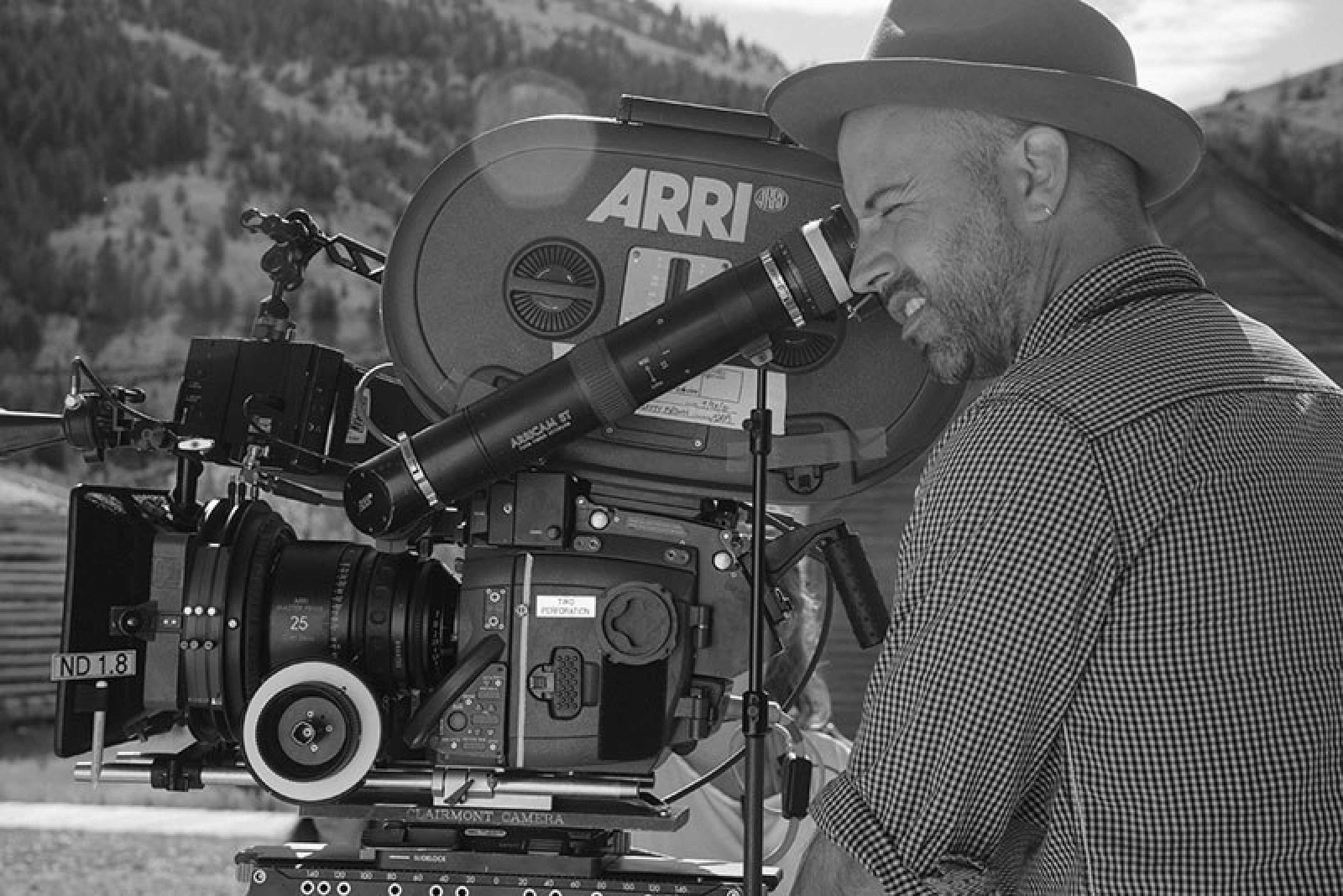 Although Moshé had shot his first feature, another Western titled Dead Man's Burden (2012), in 2-perf on 35mm, the format was not an automatic given for this next production. Accordingly, McFarland tested 16mm, Super35mm and Anamorphic 4-perf alongside 2-perf 35mm.
"While the other film formats looked great, 2-perf 35mm automatically yields a 2.40:1 widescreen aspect ratio, which suited the genre, the time period, and the landscapes that we were going to be shooting," McFarland said. "Also, given our modest budget of around $5 million, the fact that the run-time of a magazine is doubled when you shoot 2-perf – 11-minutes becomes 22-minutes – it is amazingly cost-effective in terms of stock and processing."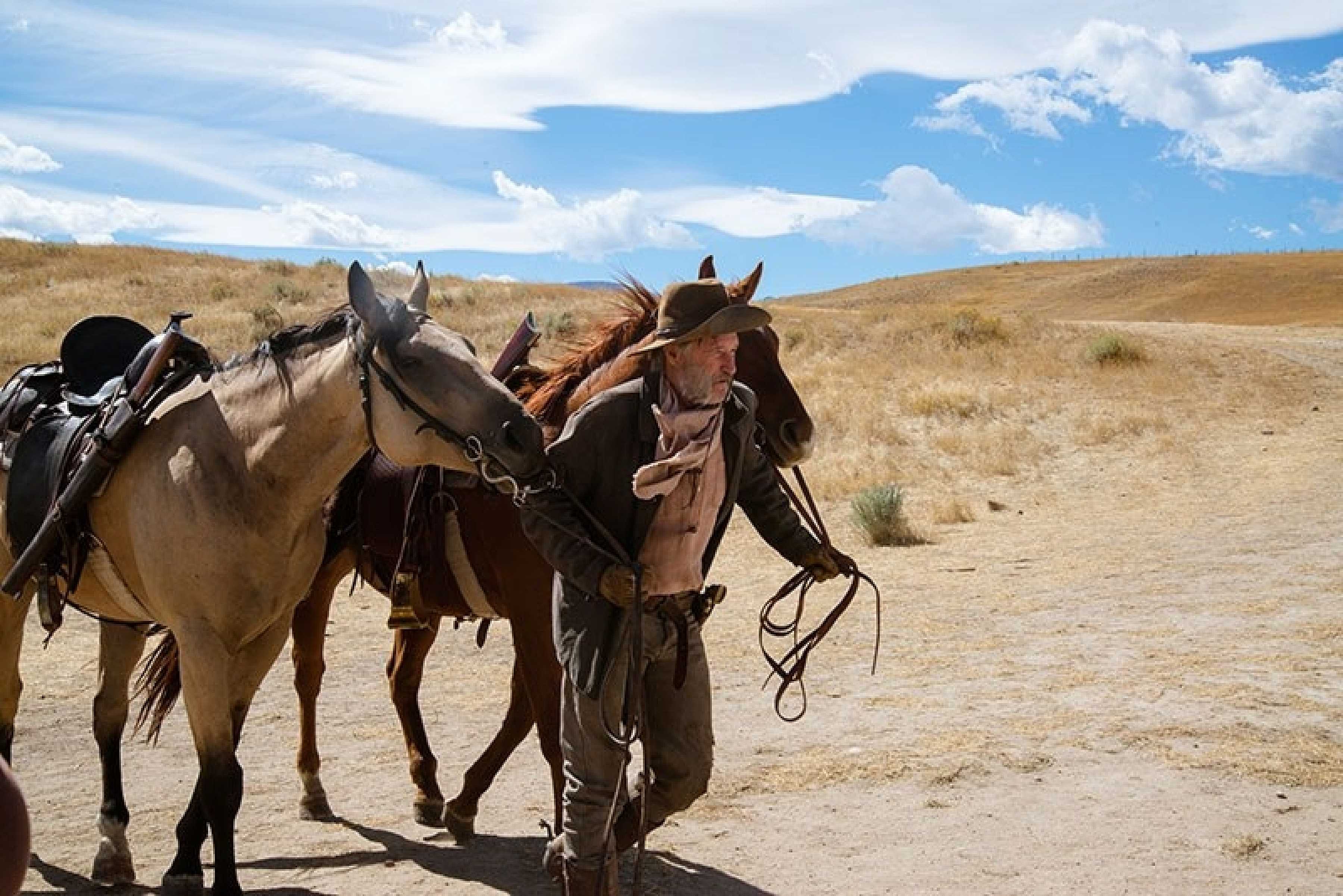 The John Wayne movies Red River (1948) and Rio Bravo (1959) were both inspirations for Moshé's narrative. Each featured a supporting, crotchety sidekick to Wayne's maverick hero roles, and the director was interested in finding the human being inside this particular character. From a visual perspective, the director and cinematographer also considered classic Sergio Leone Westerns, such as The Good, The Bad and The Ugly (1966) and Once Upon a Time in The West (1968), which were both shot in 2-perf.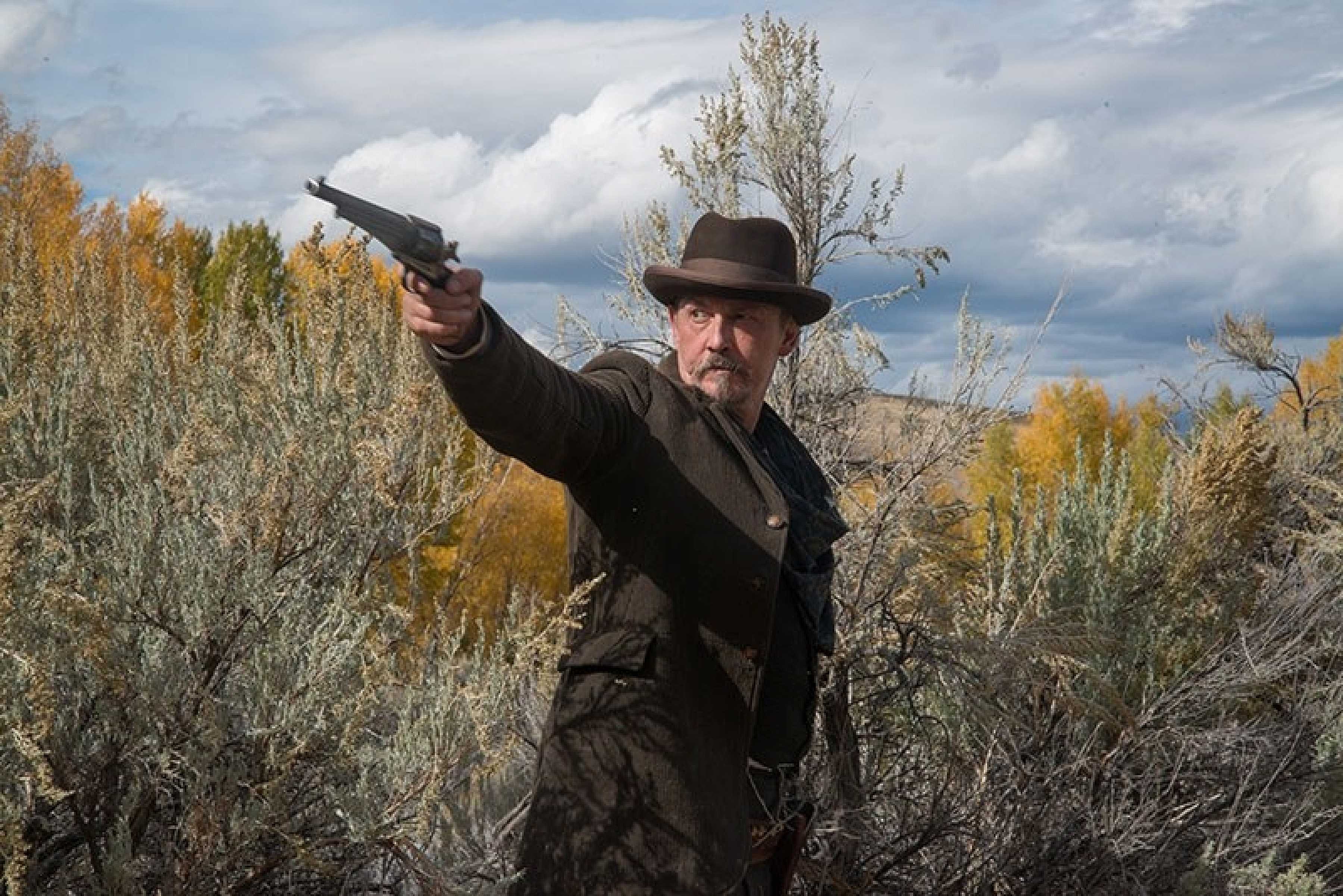 "Essentially, The Ballad of Lefty Brown is a rites of passage story, about an older guy, who has led a very simple life and who represents integrity and kindness in the face of greed, brutality and cowardice," McFarland said. "We developed a cinematic language that would subtly echo Lefty's realization that the world is not as perfect as he first thought, by gradually making the imagery become grittier and increasingly raw through the arc of the story.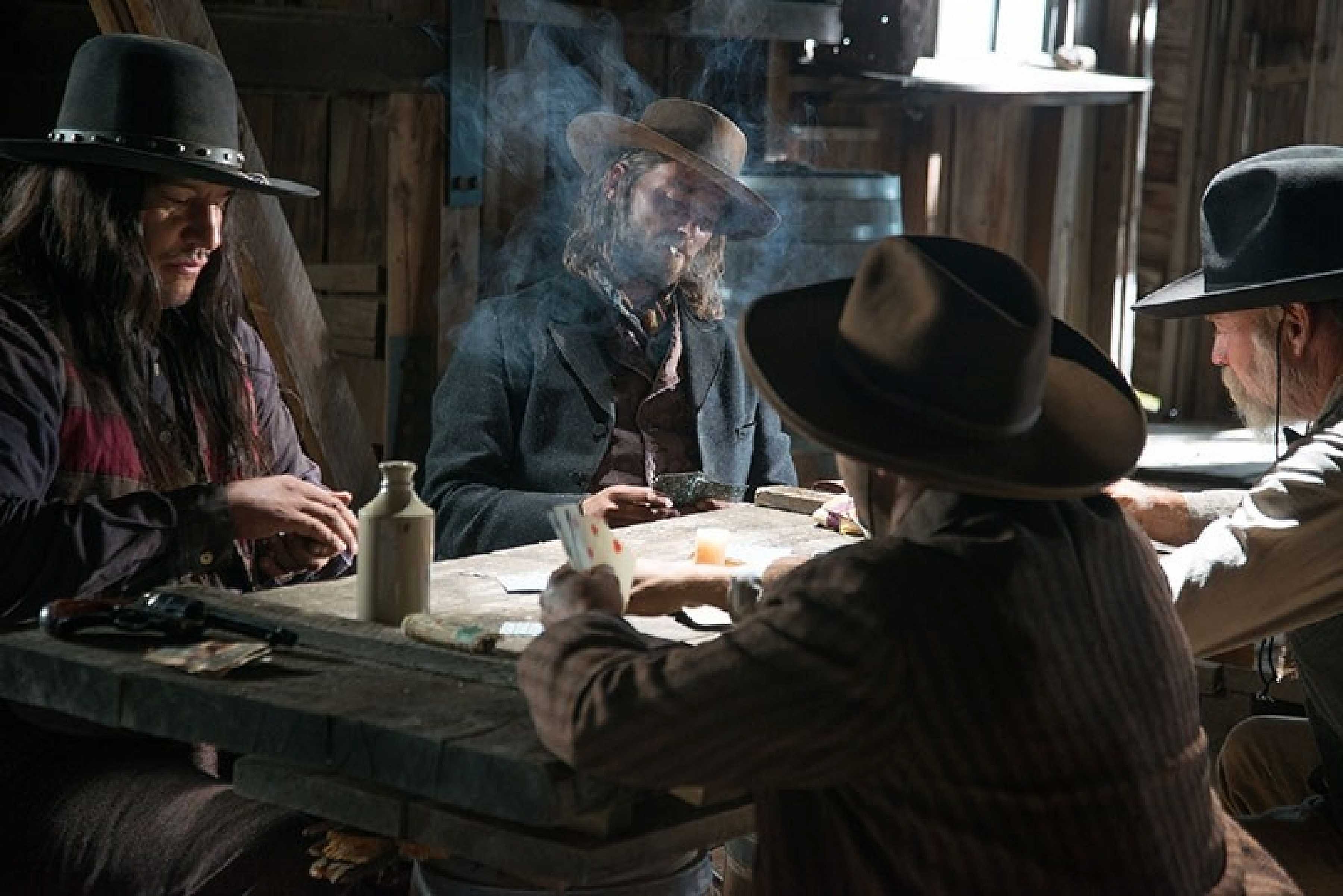 "We didn't want the camera to take the spotlight, rather for it to be restrained and observational. We also wanted the final result to look naturalistic. So, my train of thought was to shoot in available light as much as possible and to have any additional lighting motivated as it would have been in the 1890s – by the sun, moon, fire, candle and lamp lights."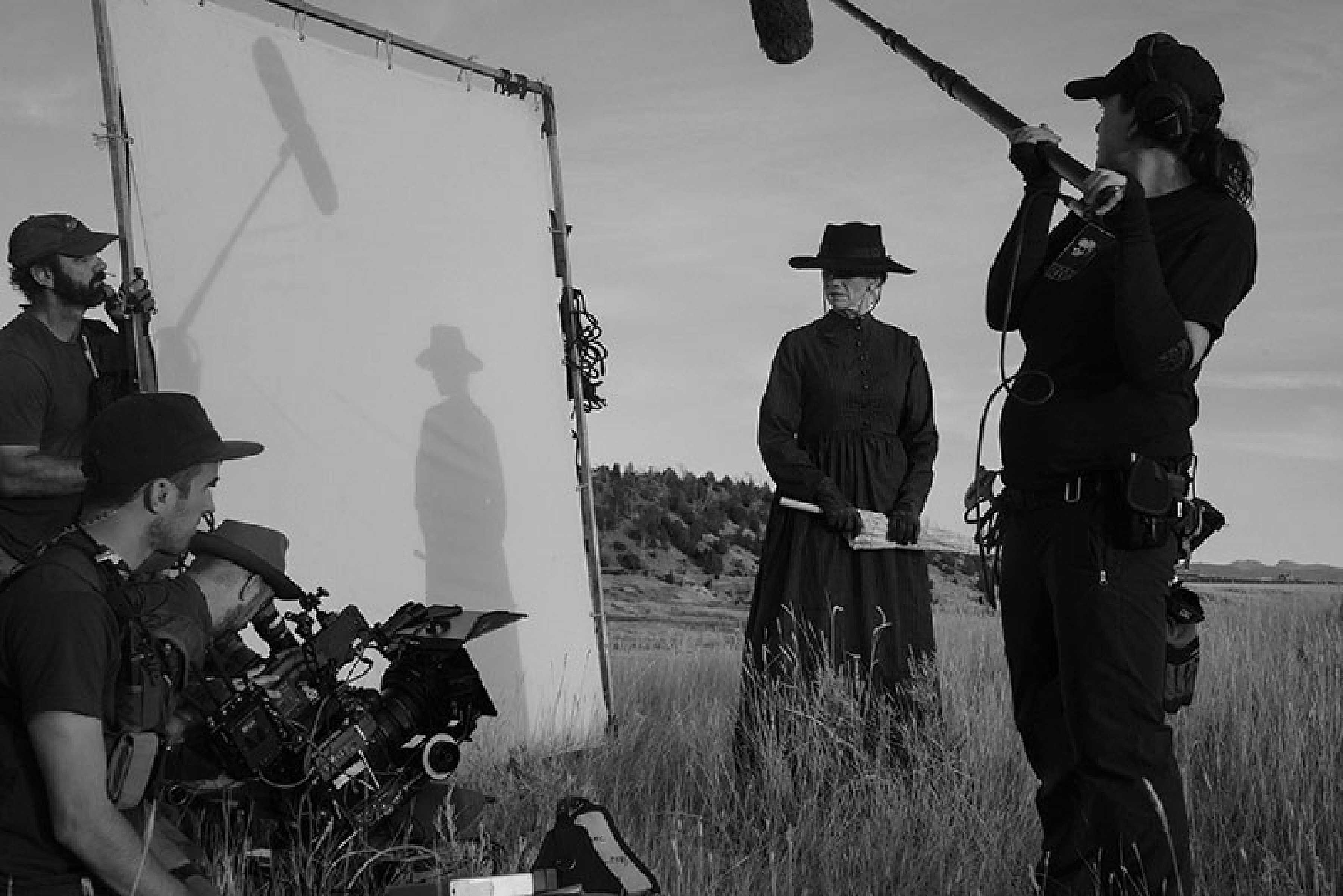 McFarland selected ARRICAM LTs fitted with Zeiss Master Prime lenses, and captured the action on just one stock – KODAK VISION3 5219 500T. As he explained, "The Master Primes are beautiful, fast and clear lenses that flare nicely and work well with the smaller size of the 2-perf Anamorphic-sized frame. While you might typically shoot a movie like this with three film stocks – such as 50D, 250D and the 500T – I settled on shooting the entire production with just the 5219 500T. Overall, the 500T has a wonderful wide latitude that lets you see into the deepest shadows, while maintaining a beautiful grain structure and color rendition. But the 500T is also incredibly versatile, and I actually treated it like it was three different stocks."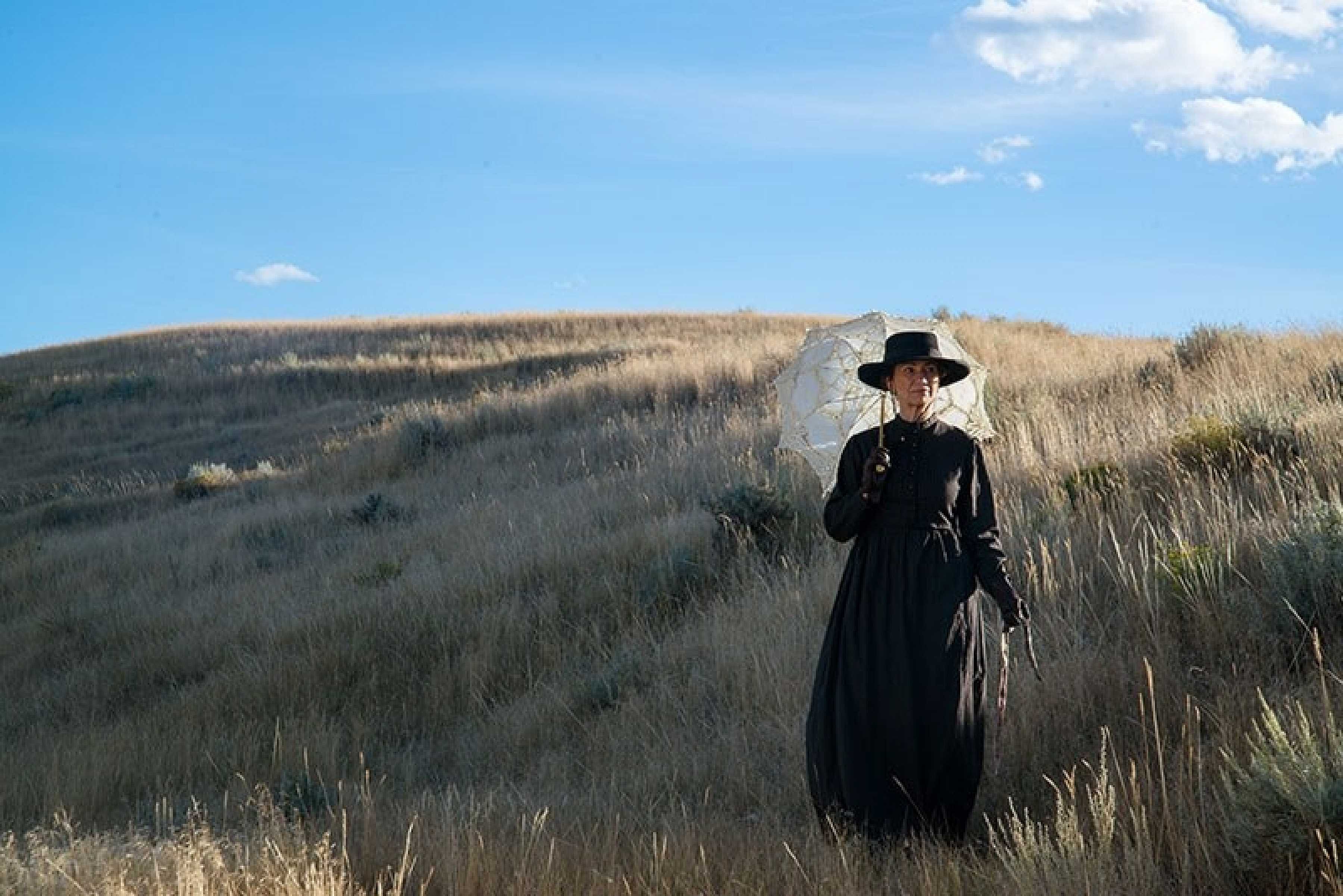 As he explained, "For the first act, when Lefty's world is in balance, I pull-processed the film by one stop at the lab (Fotokem), to achieve a softness of color, lowered contrast, no hard blacks and fine grain. For the middle section of the film, I rated and processed the film as normal. But, as things get tougher and Lefty goes down the rabbit hole, I push-processed the stock by one stop, which had the effect of enhancing the film grain, increasing the contrast and delivering more saturated color. My original intention was to heighten the psychological drama for the audience through increasingly raw and gritty images. It worked as I had planned, and thanks to the resolution and detail you get from film, it was easy to push these looks a little further in the final color grade."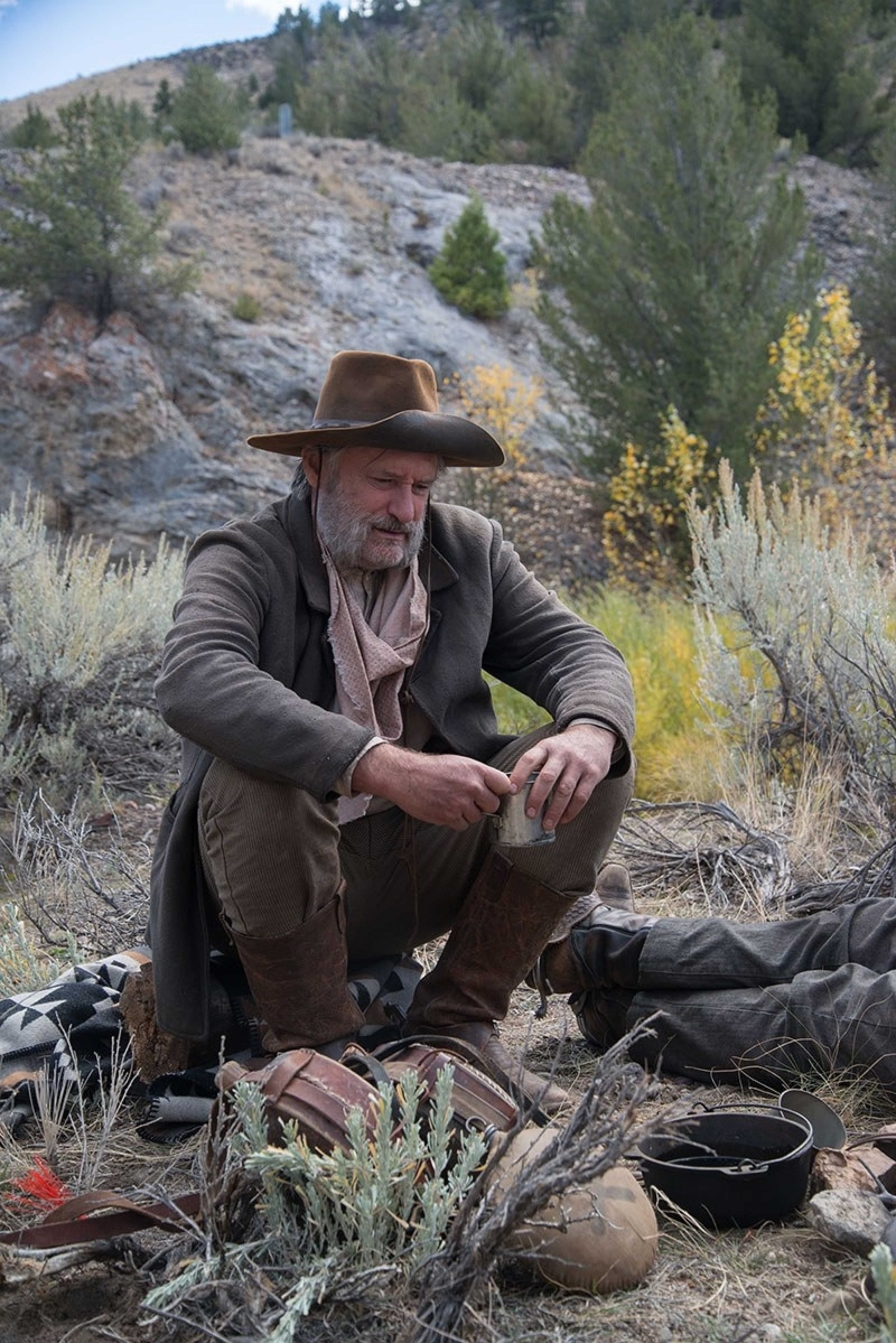 McFarland says that having a small film crew proved positive to the production in a number of ways. "Given that we had a small budget, shooting with horses in practical locations, and a number of stunts to capture, we needed a quick and fluid way of working. Shooting on film meant we were very agile. There's no DIT tent or a video village, just a couple of camera bodies, the lenses and a bunch of magazines. We could quickly set up the camera on the dolly, or a crane on a remote head, and get through the set-ups quickly."
Indeed, there's one chase sequence in the jagged juniper hills that McFarland says was really enjoyable to shoot because of the film package. "We shot-listed the beats we wanted to shoot for the rhythm of the action, carried the lenses and spare magazines in a backpack and went into handheld documentary mode. It was very fast, convenient and creatively energizing to work in this simple manner."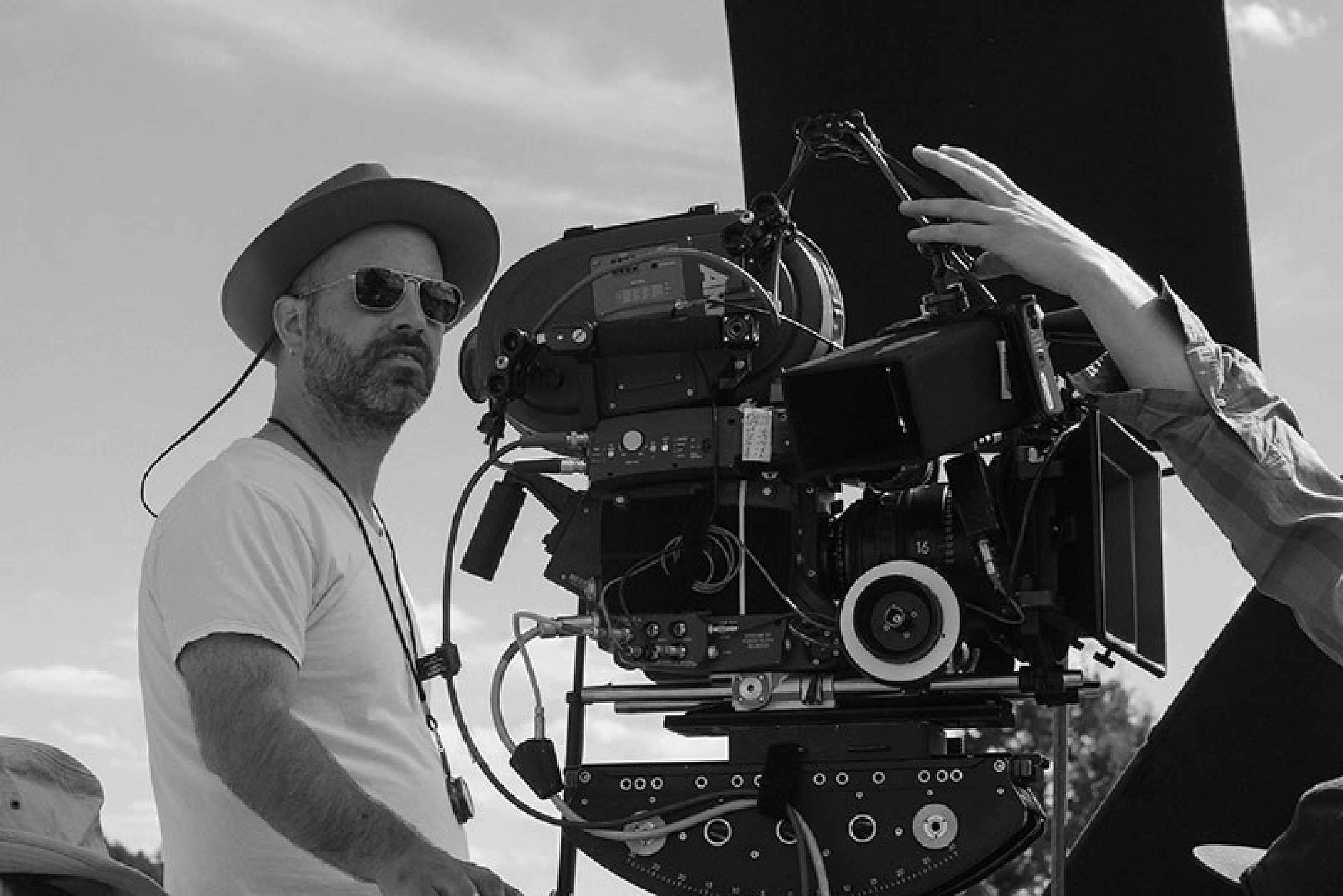 And if you thought your best/only option for shooting night sequences was to go digital, then think again. McFarland had no issues in shooting a moonlit scene in which Lefty sneaks up on one of the bad guys, on 500T.
"Jared wanted the sequence to be extremely dark, with only the moon and oil lamps for illumination, and for the characters to be only able to see a few feet in front of themselves," McFarland said. "No soft boxes on Condors, no 18Ks on the opposite hillside. Shooting wide open at T1.3, on a 65mm at 500ASA, the stock held both the shadowed faces and the flames in a good place, and the blacks really are black. My takeaway was you can put your faith in film, and even abuse it, and it will still pay you back."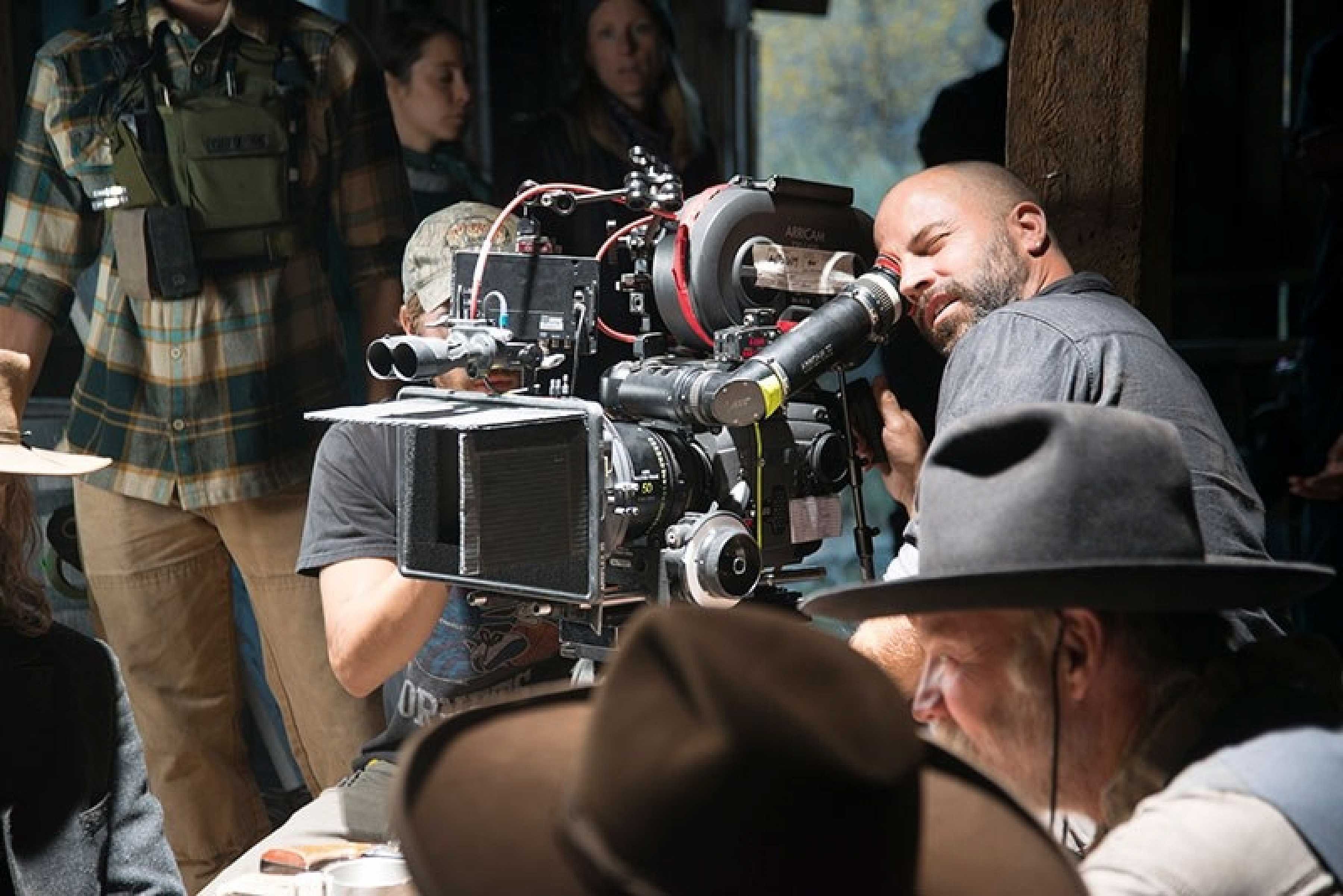 McFarland concluded, "Shooting film will elevate your project, no question. Adopting 2-perf 35mm, plus its special grain treatment, has given The Ballad of Lefty Brown an inherent tangibility, that is accurate to, and in tune with, the struggle of the central character in the story. I am really happy this movie has received such good attention and think 2-perf is a format that can be explored and exploited by many more filmmakers."