Filmmaker Stories
Captured on Kodak 35mm film, HBO's 'Succession' delivers a dark, moreish comedy series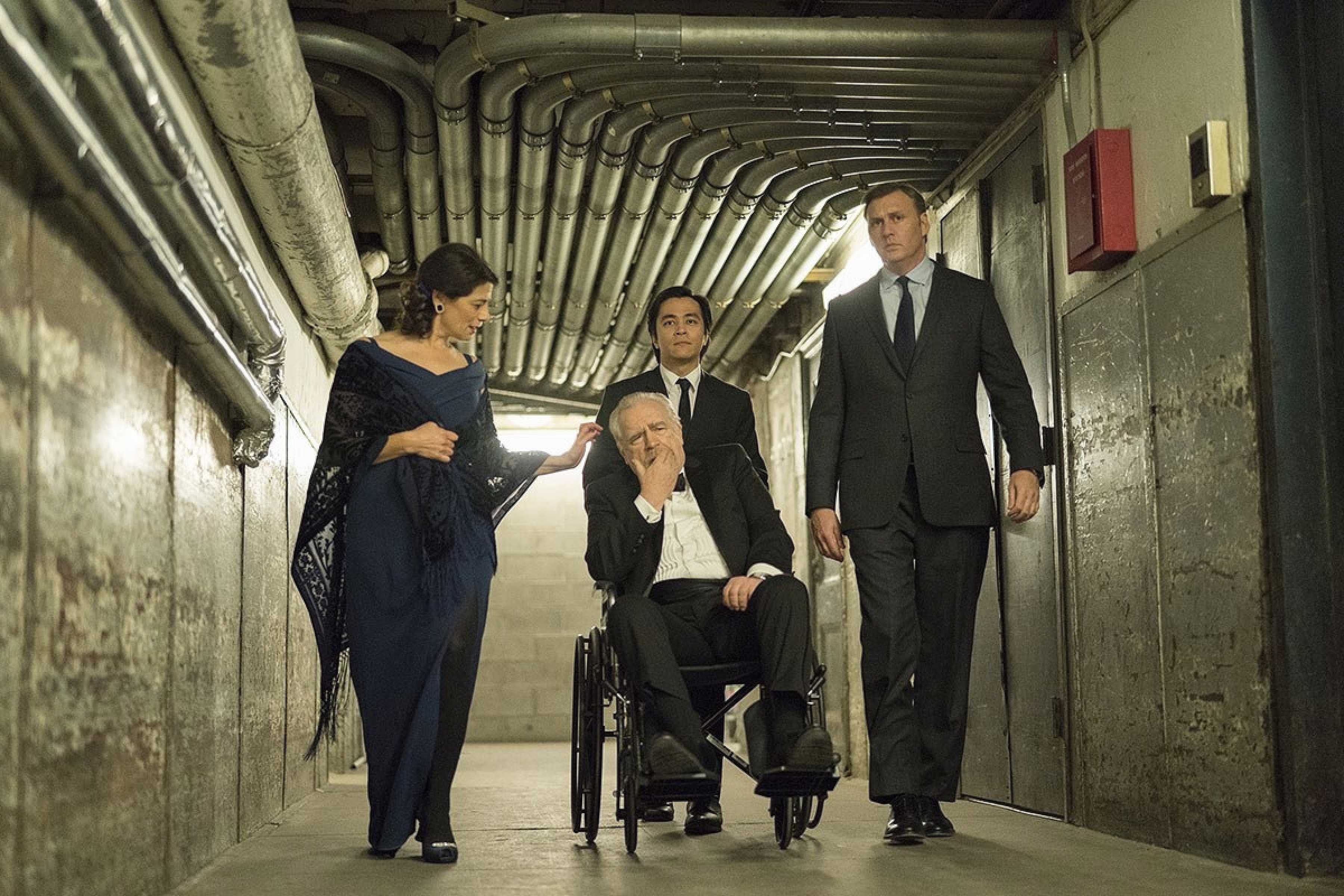 HBO has a reputation as a premier provider of content that continually raises the entertainment bar. And in this pursuit, the company has proven far from shy in embracing film as the platform for major new TV series.
Bucking the digital trend, HBO created the highly-praised Westworld entirely on 35mm film and returned to the successful celluloid recipe once again with the acclaimed dark comedy Succession, recently renewed for a second season.
Succession follows the Roy family – patriarch Logan Roy and his four children – who control Waystar Royco, one of the world's biggest media and entertainment conglomerates. The series tracks their lives as the aging Logan contemplates what the future might hold should he step back from the day-to-day running of the company. Despite his best-laid succession plans, foul-mouthed tempers flare and family loyalties collide over Logan's intentions with hilarious consequences.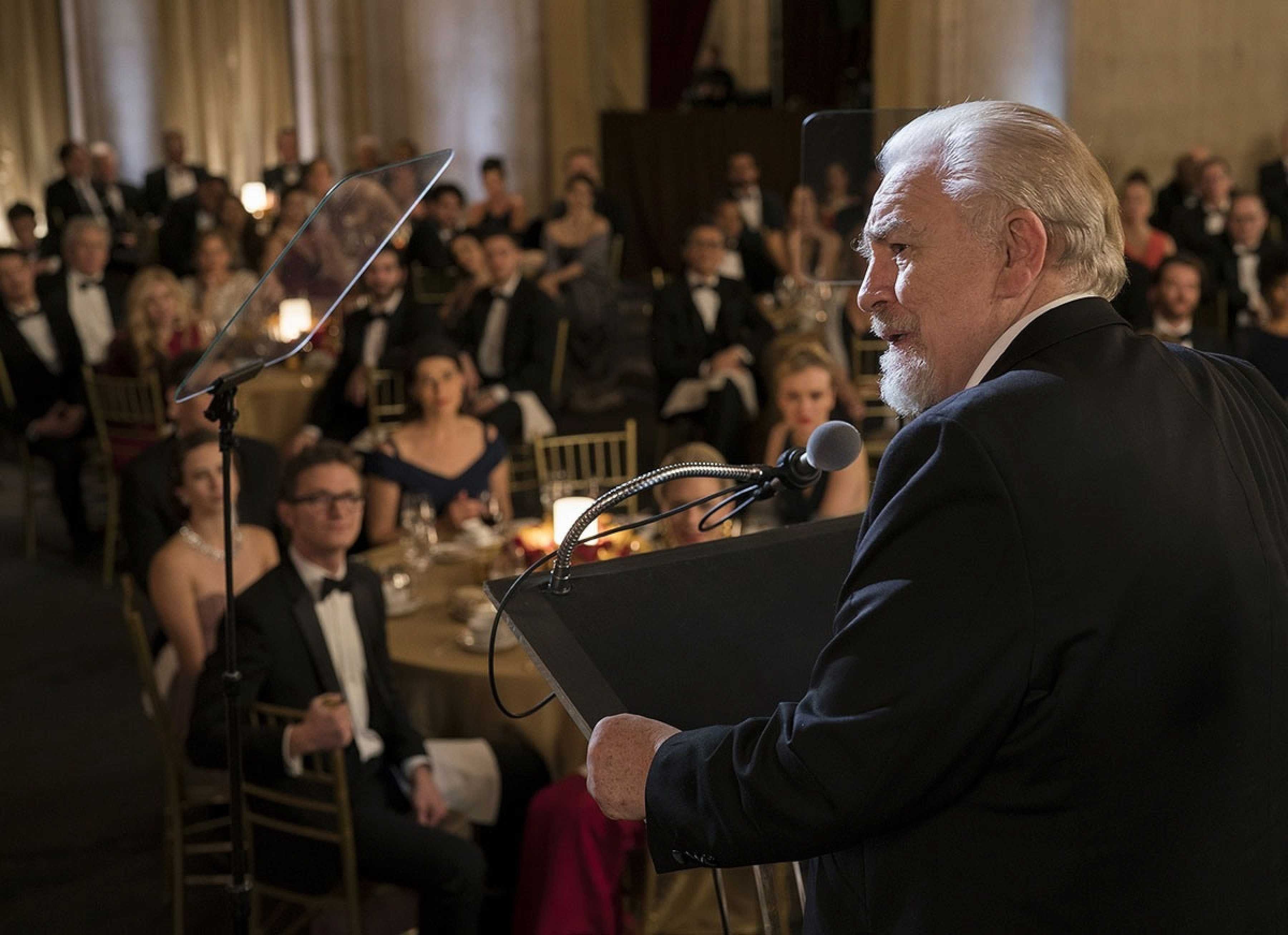 The show was created by Jesse Armstrong, with Will Ferrell and Adam McKay serving as executive producers. McKay (The Big Short, 2015) also directed the pilot episode. Other directors include Mark Mylod, Adam Arkin, Miguel Arteta and SJ Clarkson. The show stars Brian Cox, Jeremy Strong, Kieran Culkin, Sarah Snook, Nicholas Braun and Matthew Macfadyen.
Initial cinematographic duties on the series fell under the auspices of Andrij Parekh, who shot the pilot, episodes two and three, and directed episode six. DP Patrick Capone lit episodes four, five, eight, nine and 10, while Chris Norr was the cinematographer on episodes six and seven. The camera operators and crew remained consistent throughout the series, including operators Rachael Levine, Gregor Tavenner and Toshiro Yamaguchi.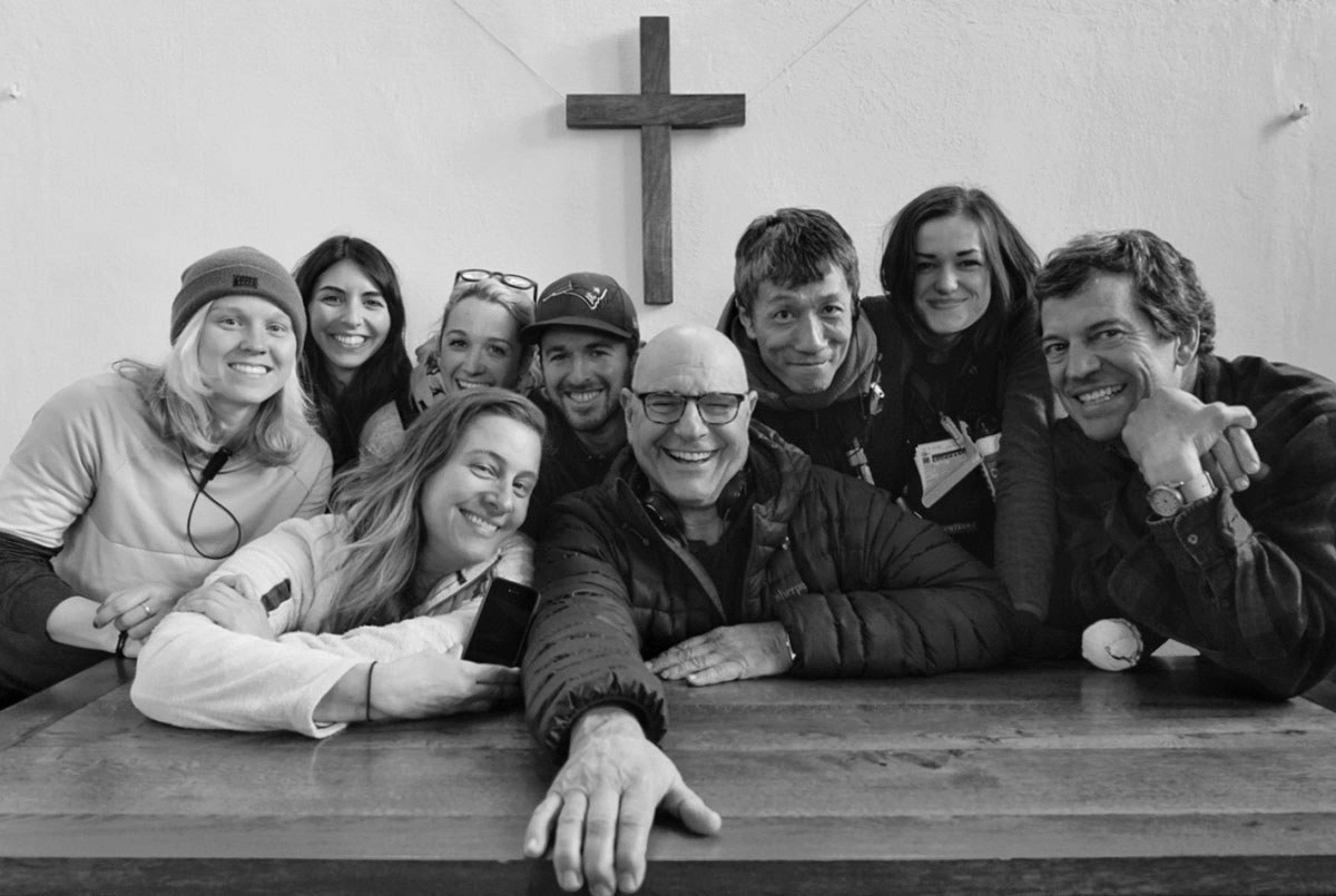 Parekh shot the pilot in the fall of 2016, and principal photography for the first season of 10 episodes began in October 2017. Production encompassed an array of New York City locations including Lexington Avenue, East 75th Street and the Financial District of Manhattan, along with sets at Silvercup Studios in Queens, NY.
Filming also took place in Santa Fe, New Mexico, with the grand finale episodes shot at the Victorian-built Eastnor Castle in Herefordshire, England.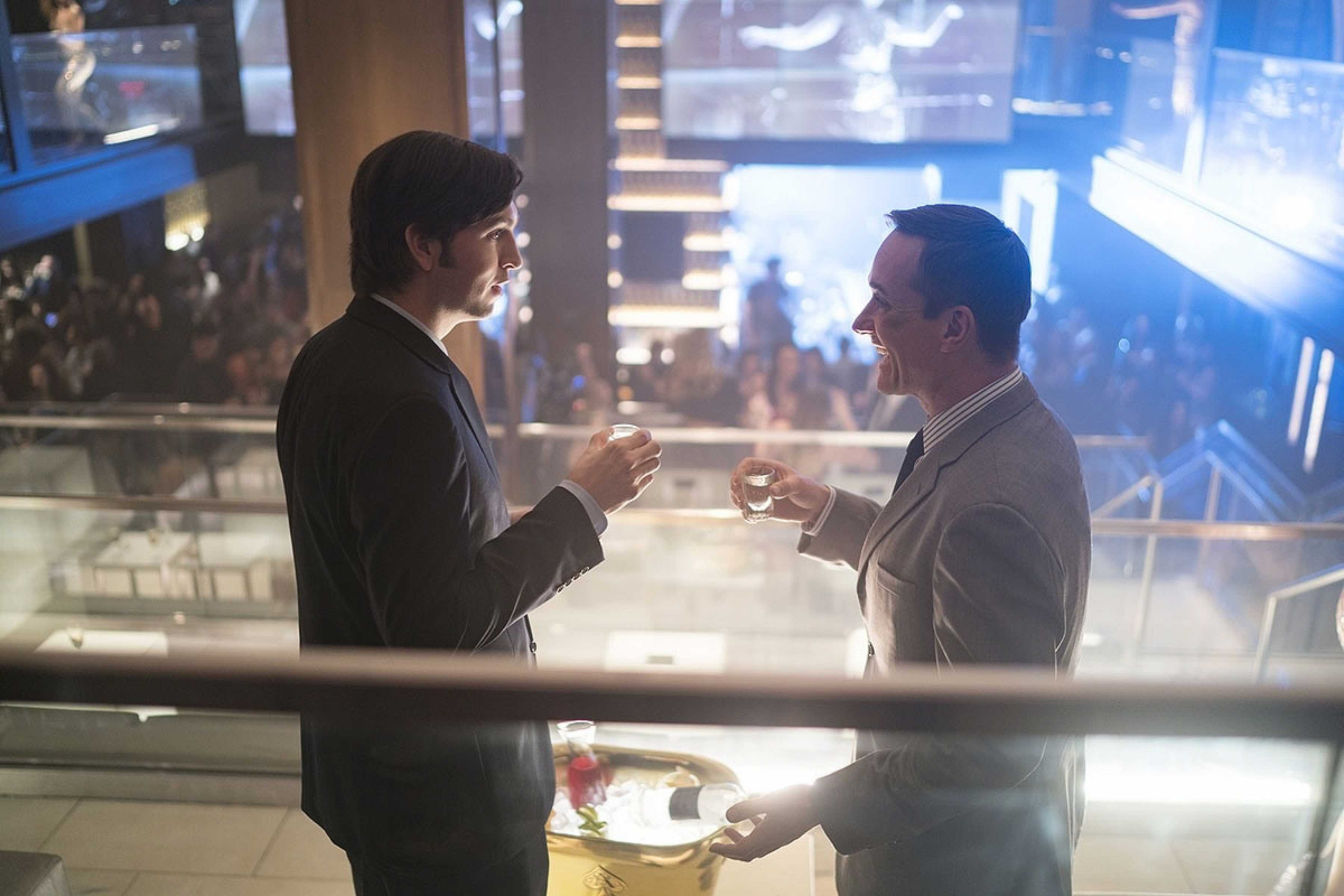 "The original script was very strong with lots of dry, biting humor to complement the tragedy of the Shakespearean-style storyline," says Parekh. "Adam, who brings a delicious sense of irony to his directing, was adamant from the start that Succession must be shot on film and pushed that through with the producers. I think the result of that decision, to use 35mm, helped to give Succession a special visual platform that is markedly different – dirtier, with more texture and feeling – than most audiences have been used to with modern digital-originated shows."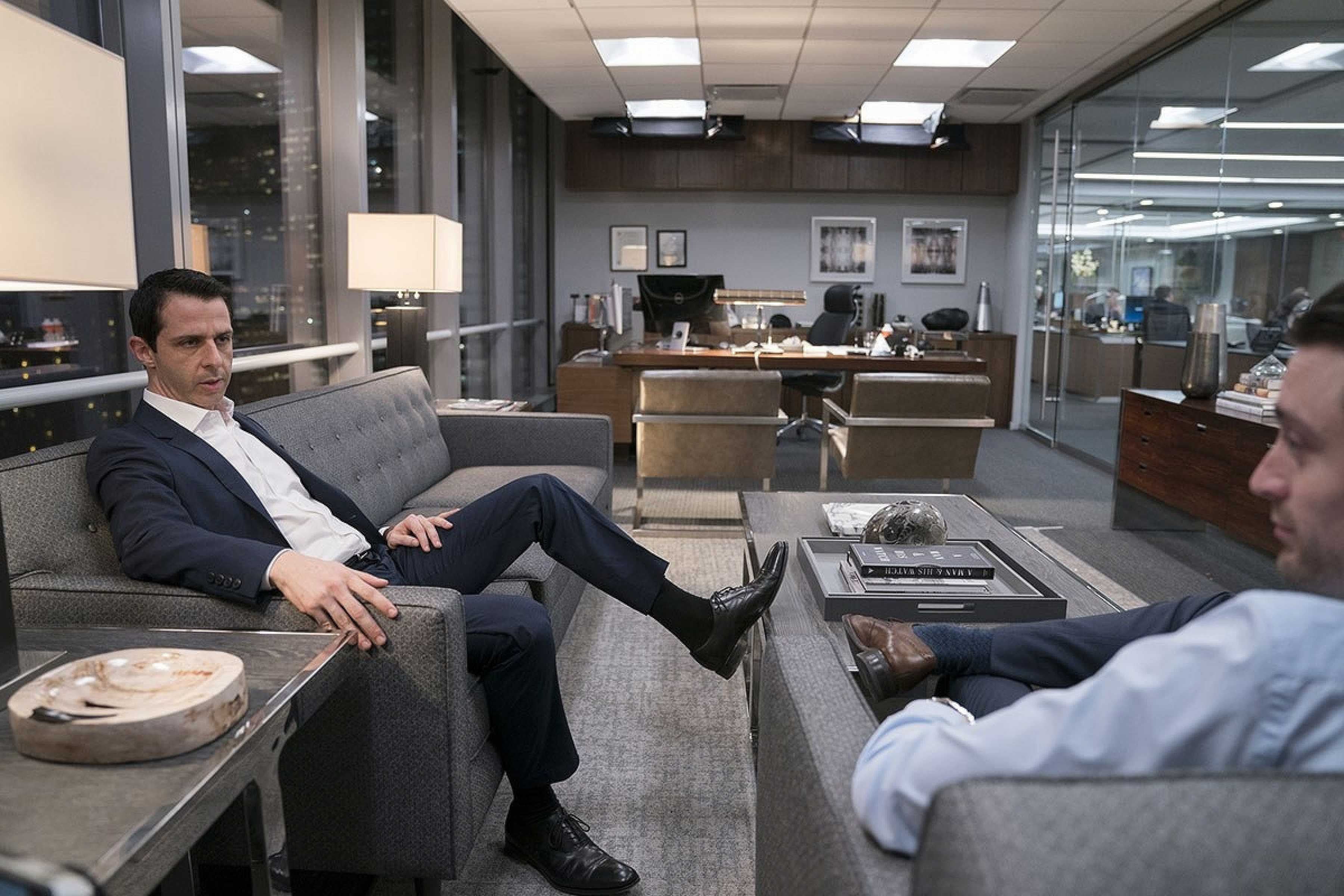 Inventing the look for Succession, Parekh says a major starting point was Mckay's The Big Short (DP Barry Ackroyd BSC), which harnessed Kodak 35mm daylight and tungsten stocks.
"Adam and I both wanted the same sort of filmic energy and texture to our image, although I also wanted to push the overall look towards longer lenses to create a more elegant, controlled photo journalistic perspective on the action, while also using zooms and crash zooms as emotional exclamation points to the story," Parekh recalls. "We did side-by-side tests of film versus digital, but when you have to treat the digital image in post to give it a film-like texture, why bother when you can have the real thing from the get-go?"
In setting out the cinematographic blueprint for the series, Parekh and McKay decided to cover dialog scenes, featuring several characters, by using multiple cameras. This approach was complemented with a naturalistic and practical lighting approach, using a minimal lighting package, that allowed for cross-shooting and even the triangulation of a scene from a variety of angles.
"Effectively, this approach created an environment in which the actors never knew where the camera was," explains Parekh. "So they were forced to focus on their roles, like they might in a traditional theatre play, which helped to elevate the quality of the performances and the sense of reality. It was ostensibly filmed theatre."
For the shoot, Parekh selected Arriflex 35mm cameras, shooting 3-perf, fitted with Angenieux 24-290mm and 45-120mm zooms, with a set of faster Leica Summilux-C prime lenses to cover night exteriors. He opted to shoot Succession using just one film stock – KODAK VISION3 500T Color Negative Film 5219 – a practice that was continued by both Capone and Norr. Footage for the pilot was processed by Fotokem in Los Angeles, although the production was able to take full advantage of the newly-launched Kodak Film Lab New York when series production went into full swing.
"As many cinematographers will attest, the 500T is incredibly versatile. You can use it uncorrected on daylight exteriors/interiors, as well as for tungsten-lit night scenes," says Parekh. "It has a lovely color saturation, plus the contrast and levels of detail in the highlights and shadows never fail to impress. The 500T delivers a unique, soft and truthful quality to the skin tones of the actors that you cannot readily achieve with digital.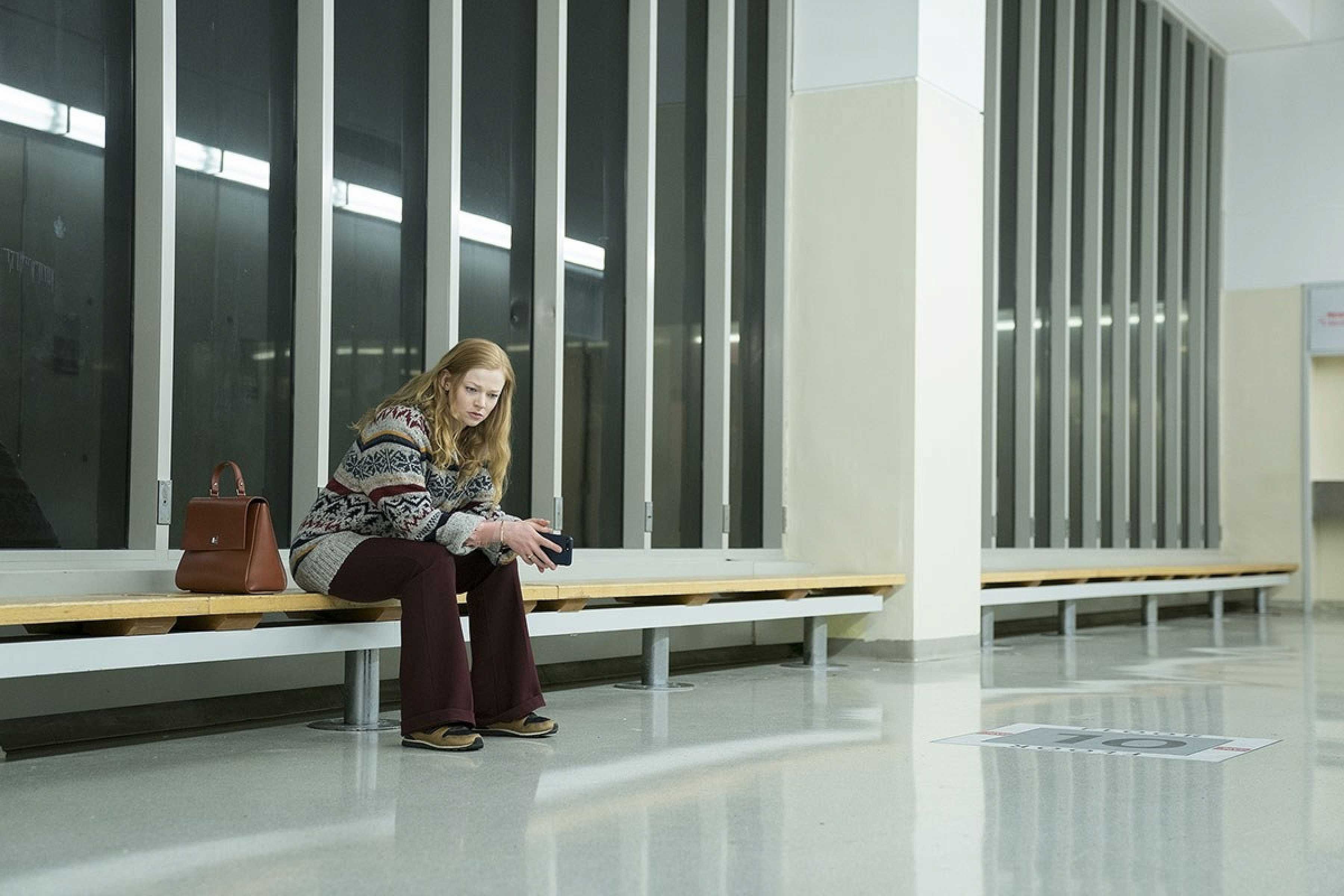 "We shot Succession uncorrected, as the 500T takes the color correction in post extremely well. I personally rated it all at 800ASA to build in a 2/3s of a stop under-exposure on set that would yield a slight milkiness to the blacks, and I was very happy with the overall grain and texture of the image.
Parek also adds: "By the way, I still think shooting on film is faster than digital. When you shoot digitally, especially on night scenes, a lot of time and effort goes into fighting the medium by taking light away. With film you start by adding light–the light you want. We spent little time with the grip department taking away light, and this amounted to savings for the production. It's in this way that film saves an incalculable amount of time and money."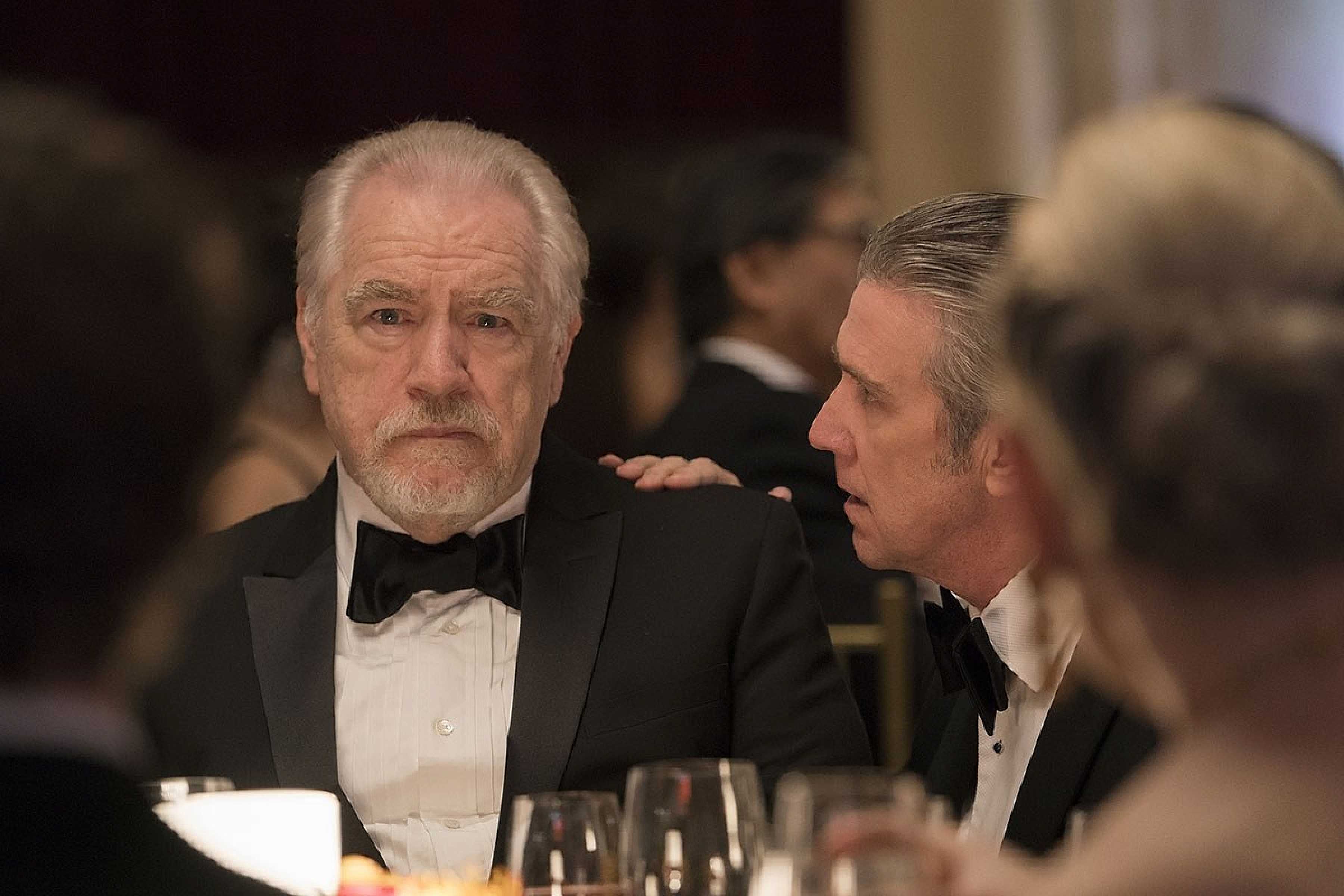 Taking up the cinematographic reins from Parekh, DP Patrick Capone says that although he had a fairly liberal visual license, he decided not to err too much from the original cinematographic style.
"The beauty of the set-up was that we could work fast, and the days were frequently short," says Capone. "It was a great pleasure to walk on set with a light meter again and to be at one with the crew, rather than having to spend time in a DIT tent.
Parekh concurs: "I really like the 'Ready, Set… Go' discipline that happens with film. Typically, we would shoot a take, cut the camera, regroup and go again, as opposed to the kind of haphazard way of keeping camera rolling between takes that happens in digital production. Film demands a stricter more organized way of working, and the natural pauses you get make it a more grounded, rewarding process."
A particular highlight for Capone was the opportunity to shoot the two 'finale' episodes of Succession in the UK. Filming took in stints at the U-stage water tank at Pinewood Studios and the nearby Victoria Lake for a sub-aqua car collision scene, shot by underwater special Mike Valentine BSC. This was followed by four weeks at the gothic, stately home of Eastnor Castle. Negative from the UK shoots was processed at UK lab Cinelab.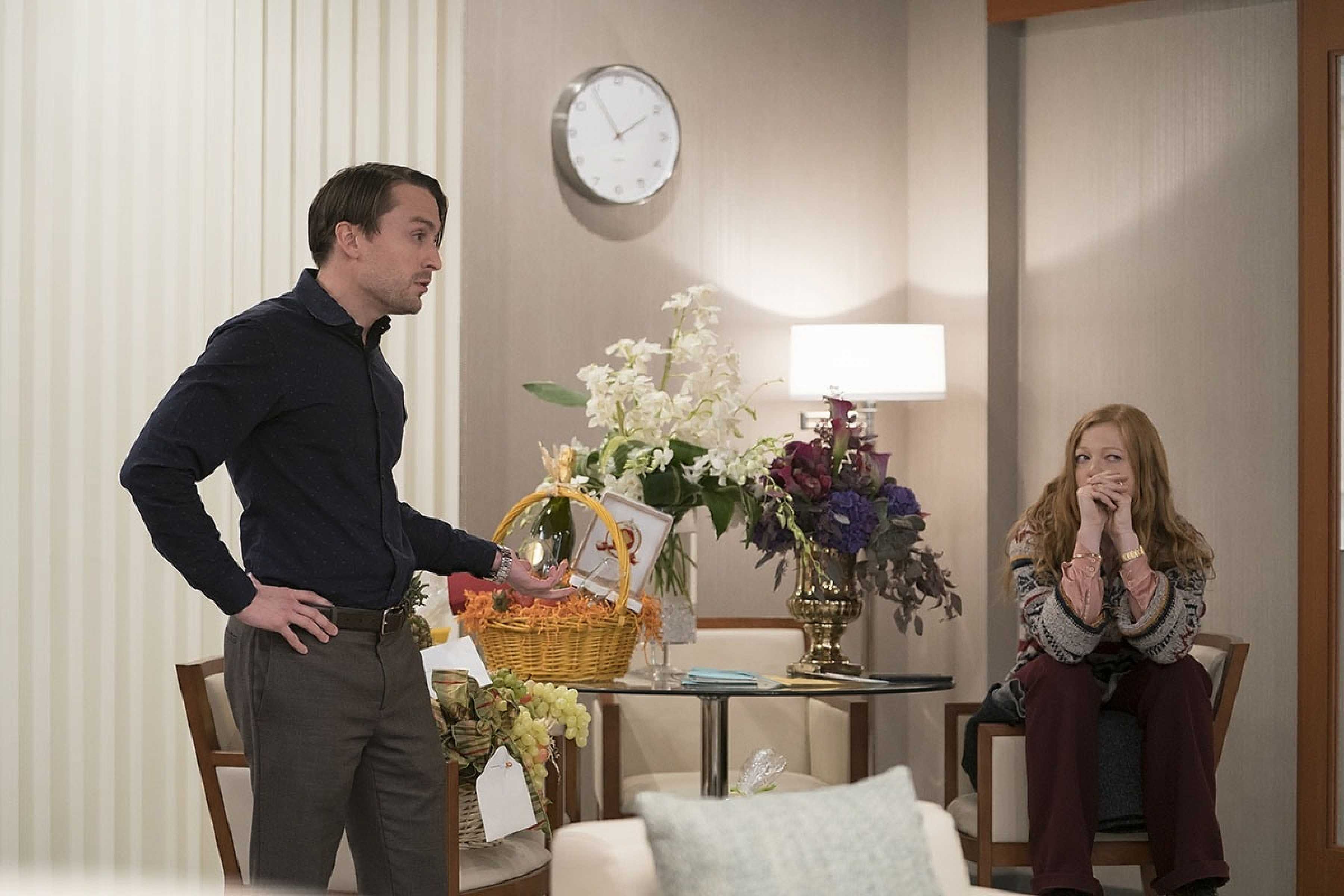 "Everyone, except for the creatives, wanted to shoot the underwater sequences digitally, supposing the process to be quicker," says Capone. "In practice, with the actors and the crew surfacing for breaks and to discuss aspects of the action with the director, we just kept rolling along. Although we had a second camera ready, we never used it and proved the naysayers wrong."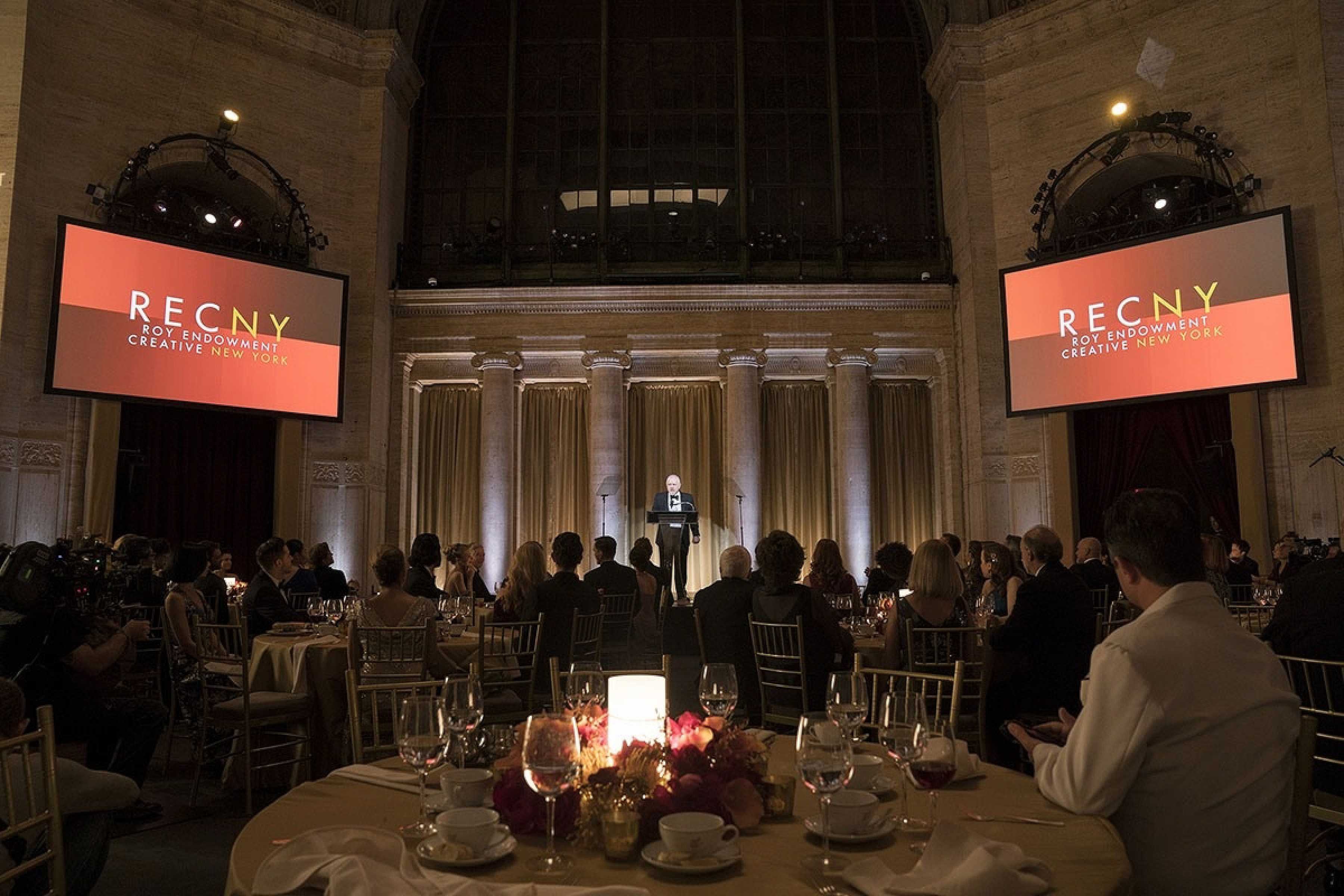 As for shooting at Eastnor Castle, Capone especially enjoyed putting the 500T through its paces. "The castle was voluminous, dark and fast in terms of exposure. However, with an array of LEDs, it was easy to pump in enough blue, northern-looking light into those big rooms and to keep the results on the 500T looking dark and rich without the image falling off to complete black. Plus, the texture of the filmed image is so complimentary to the overall series look, especially on the actors' faces. It looks very natural on celluloid."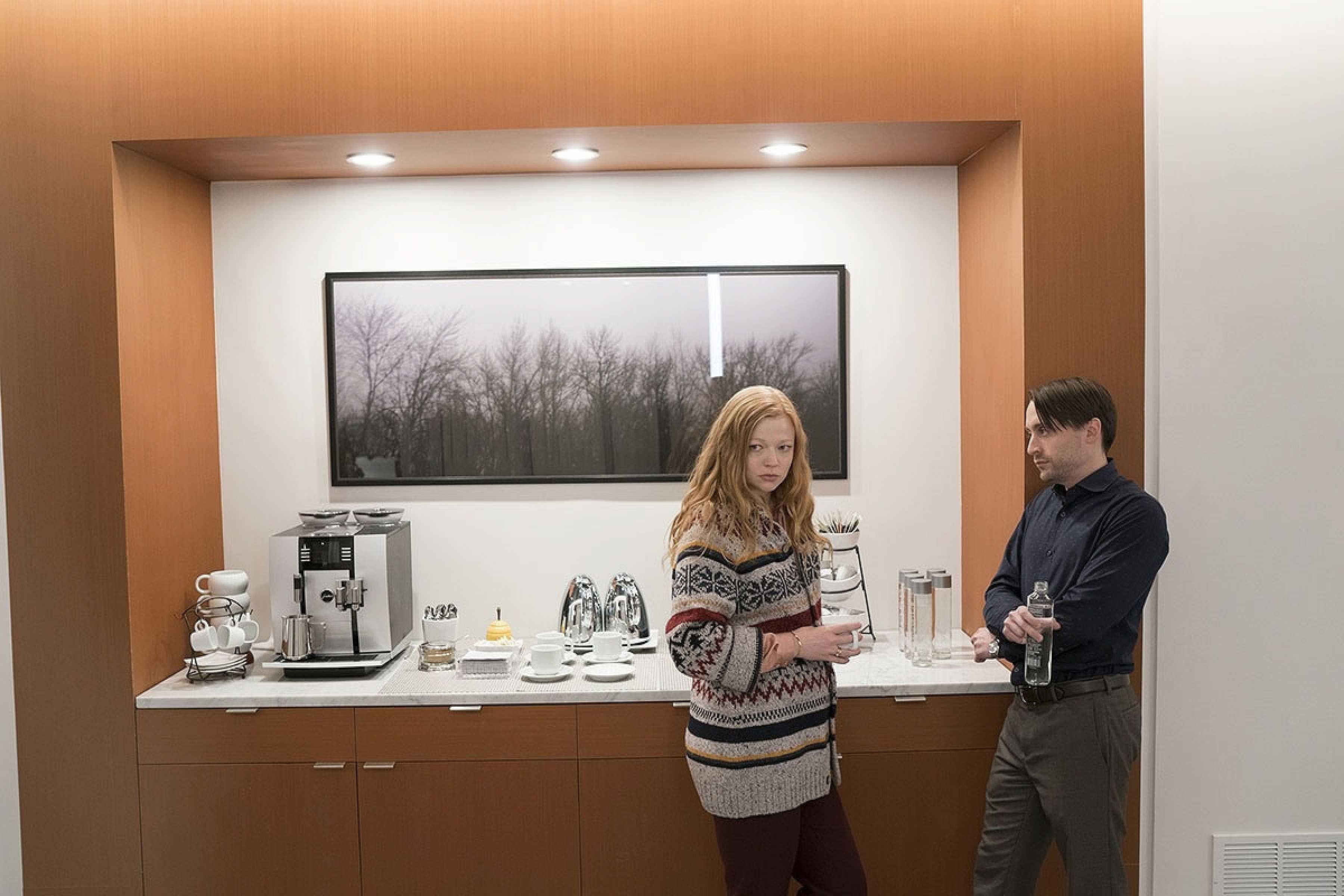 Parekh agrees, and also adds: "There's a unique, organic soulfulness to film, which on this production, paid dividends in helping to visually support the tightrope betweenthe comedy and tragedy of an epic human story. Have faith in film, and it will definitely deliver."