Filmmaker Stories
DP Claire Mathon AFC used the living vibration of KODAK Film for Pablo Larraín's hauntingly beautiful Princess Diana biopic 'Spencer'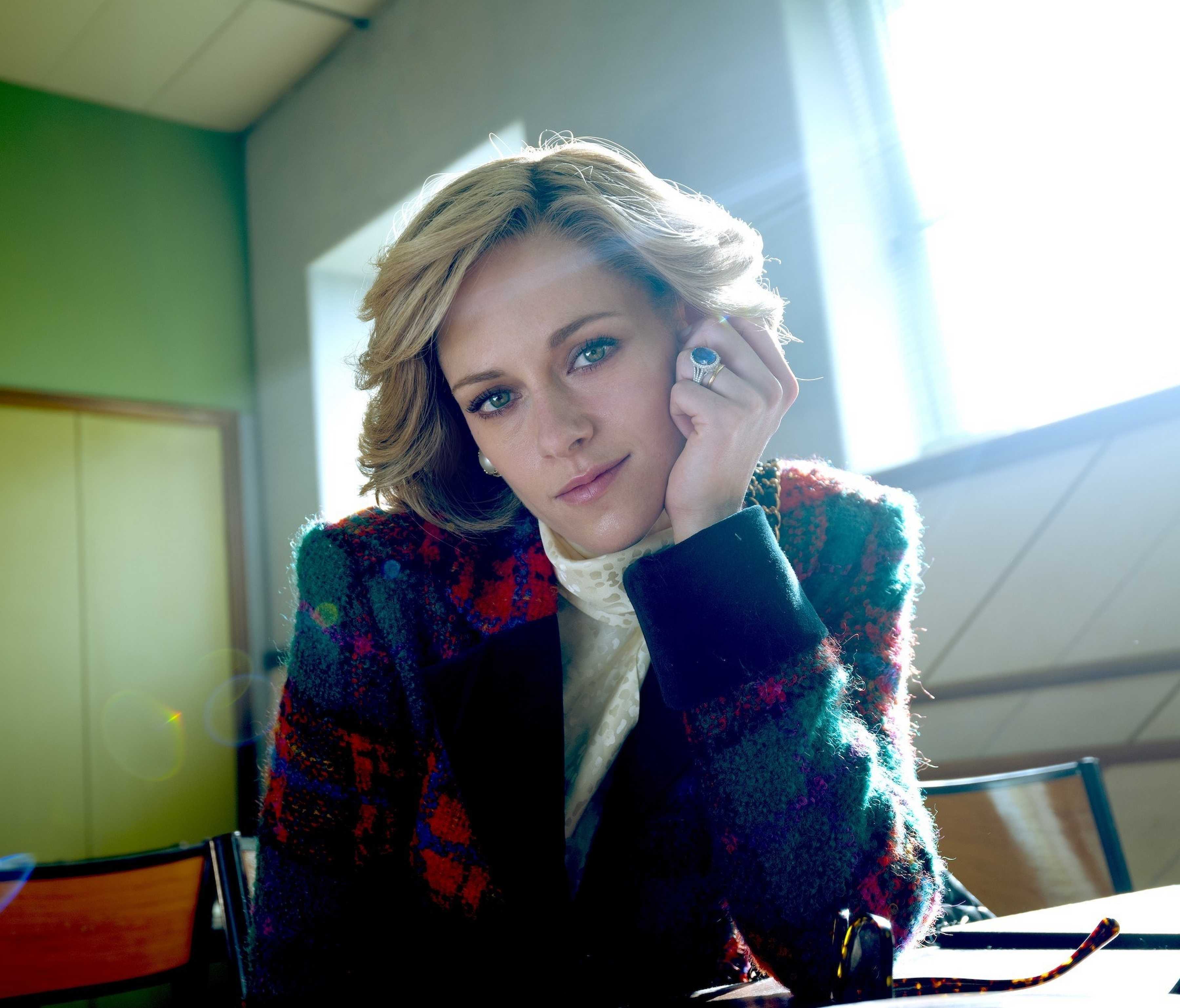 Shot on KODAK, in Super 16mm and 35mm film formats, and with an opening slate that reads "A fable from a true tragedy," Spencer is an irreverent imagining of what might have happened during a ghastly, sometimes ghostly, Christmas weekend in 1991 at the Queen's frost-bound Sandringham Estate, when Diana, Princess of Wales (née Spencer) decides to end her marriage to Prince Charles.
The intoxicating, psychological drama, directed by Pablo Larraín from a script by Steven Knight, received a three-minute standing ovation after its in-competition, world premiere at the 2021 Venice International Film Festival. Kristen Stewart received acclaim for her compelling lead performance as Diana, and critics have lauded the exquisitely wistful cinematography of French DP Claire Mathon AFC, especially the gliding, close-up portraiture around the conflicted princess.
"I liked the mystery that emanated from the script, the fable side of this story about Diana. There was something both sensitive and visual in it that made me want to participate in Pablo's universe," says Mathon, a graduate of the École Nationale Supérieure Louis-Lumière film school in Paris, whose recent credits include the multi-award-winning Portrait af a Lady on Fire (Portrait de la Jeune Fille en Feu) (2019, dir. Céline Sciamma). Mathon previously shot Two Friends (Les Deux Amis) (2015, dir. Louis Garrel) on KODAK 35mm film.
"During my first discussions with Pablo, we talked a lot about the manner in which we were going to shoot and frame Kristen playing Diana – from what distance, at what height and also how the camera would move. Pablo wanted to be very, very close to her, to create an intimacy, and also to find a singular energy, with a certain nervousness, in the camerawork. Movement is also a major element in Pablo's cinematographic language, and this was particularly so for this film.
"Although the story takes place in 1991, we wanted a certain timelessness and looked to depict more of the iconic side in this portrait of a woman. We talked about softness and the color that is ever-present in Diana's world. I salute the work and eyes of Jacqueline Durran, the head costume designer, and production designer Guy Hendrix Dias in this respect."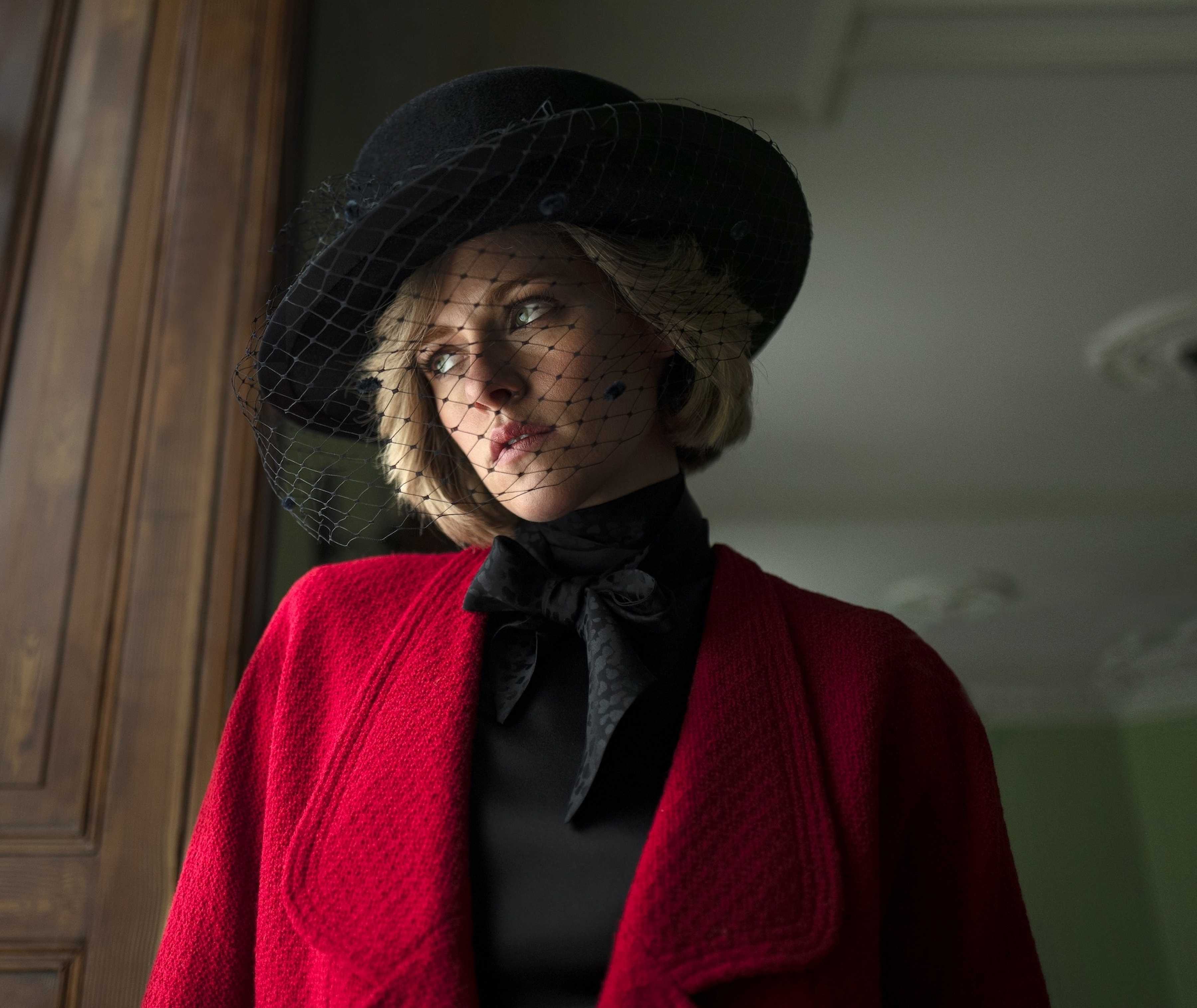 As regards the origination format for Spencer, Mathon declares, "From our first discussions, filming on film was not just obvious, it was a necessity. There was never a question about shooting digital or film. The question was whether we would shoot 16mm or 35mm."
Mathon says there were many contemporary photographic references for Spencer, gathered from intensive research by Dias, and admits that some of those photographs showing Diana and her two young boys – Prince William and Prince Harry – accompanied her throughout the shoot.
Mathon and Larraín also reviewed sequences from films by Stanley Kubrick – such as Barry Lyndon (1975, DP John Alcott BSC) and A Clockwork Orange (1971, DP John Alcott BSC) – as much for the style of the camera movement, the rhythm of the shots and the use of short focal length lenses, as for the plasticity of the filmed image, especially on faces.
"We then started experimenting and testing to define our own palette and the texture of our images," Mathon says. "For aesthetic reasons, but also for its lightness and the ergonomics of the camera equipment, we chose to go with Super 16mm for most of the production. The economic advantages of shooting Super 16mm were, of course, also part of the discussions.
"However, there were times when we didn't want to show too much grain in the image, so we chose to shoot the more fragile, darker night scenes, which took place in low light, on 35mm film. For those scenes, the 35mm allowed us to retain softness and detail in the dark areas, while keeping fairly fine granulation in the overall image."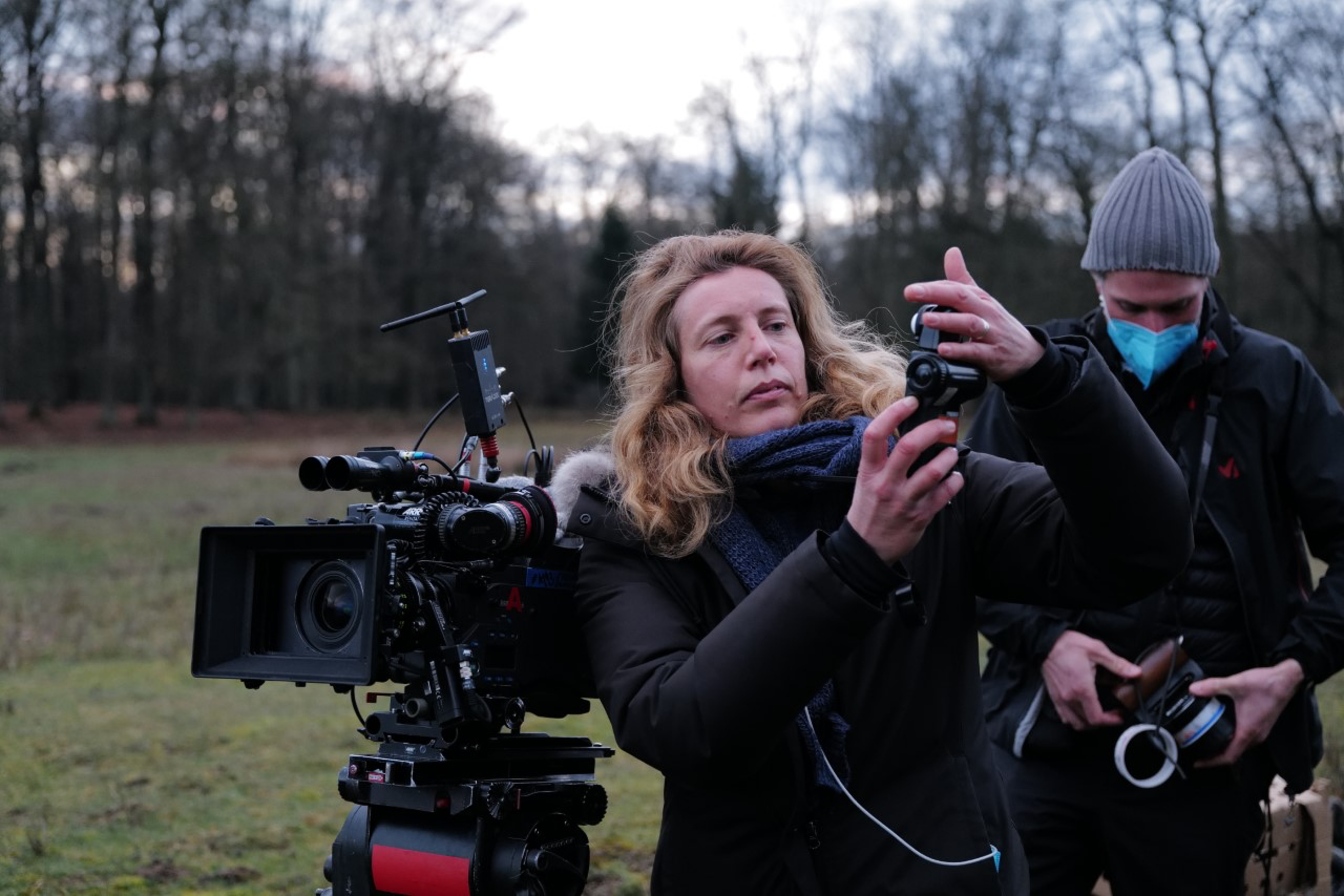 Production on Spencer took place over 38 shooting days from January 28 to March 29, 2021. A chiefly location-based shoot, with the sole exception of Diana's bathroom, locations included the Schlosshotel Kronberg, near Frankfurt am Main, Schloss Marquardt, north of the city of Potsdam, and Nordkirchen Castle in North Rhine Westphalia, Germany. The production moved to the UK for the final stretch of filming around locations in Norfolk and London.
Mathon's crew included her long-time gaffer Ernesto Giolitti, a local German team including 1st AC Daniel Erb and key grip Bernd Mayer. Diego Ignacio Miranda Meneses, who operated Steadicam, knew Larraín from previous productions, "which simplified the exchanges and created a great fluidity in the work," Mathon relates.
Supported by ARRI Rental in Berlin, Mathon shot Spencer using ARRI 416 Super 16mm and ARRI LT 35mm cameras, fitted variously with Zeiss Ultra 16 and Leitz Summilux optics.
"Pablo and I liked the precision and minimal distortion of the Ultra 16s in short throw," Mathon says. "The 8mm and 9.5mm were recurring short focal lengths in the film, as we were often very close to Kristen's face. I chose the Leitz Summilux for their softness and depth.
"We shot in 1.66:1 aspect ratio so as to be the most faithful to the Super 16mm film format – to keep all its dimension and its definition. The 1.66:1 also helped with the close proximity we were looking for in this portrait of Diana."
Mathon used a trio of KODAK VISION3 film stocks for the shoot – opting for VISION3 50D Color Negative Film 7203 for brighter exterior day scenes, VISION3 250D Color Negative Film 7207 for overcast exterior and general interior day scenarios, using 500T 7219 and 5219 for the night sequences. Film processing and 4K 16-bit scans were done at Hiventy in Paris, with Mathon deciding not to perform any push/pull treatment at the lab, preferring to allow the set design and costumes evoke the period.
"Spencer is a winter movie, but it is also a hot movie," says Mathon. "I have always favored less sensitive film stocks and, if the light had been sufficient, I would have shot every outdoor day scene using the 50D.
"Crucially, the 50D became the benchmark for the final look of the film, partly due to the overall smoothness of the image it produces, and partly the lovely soft rendition of the colors we wanted to achieve. For example, we really liked the rendering of greens, in the lawns and fields that were present in all of our English exteriors, and also the lavish reds of some of the costumes in the movie.
"Additionally, with film I always find extreme highlights are alive, and I love the great richness of skin tones in warm lighting situations, such as the two high-speed sequences we shot featuring candles.
"Overall, the choice of (analog) film formats helped to give the fable side of the visual storytelling a slightly haunted feeling, whilst also adding a smoothness to the image that, to my taste, contributes to the overall beauty and mystery of Diana's character."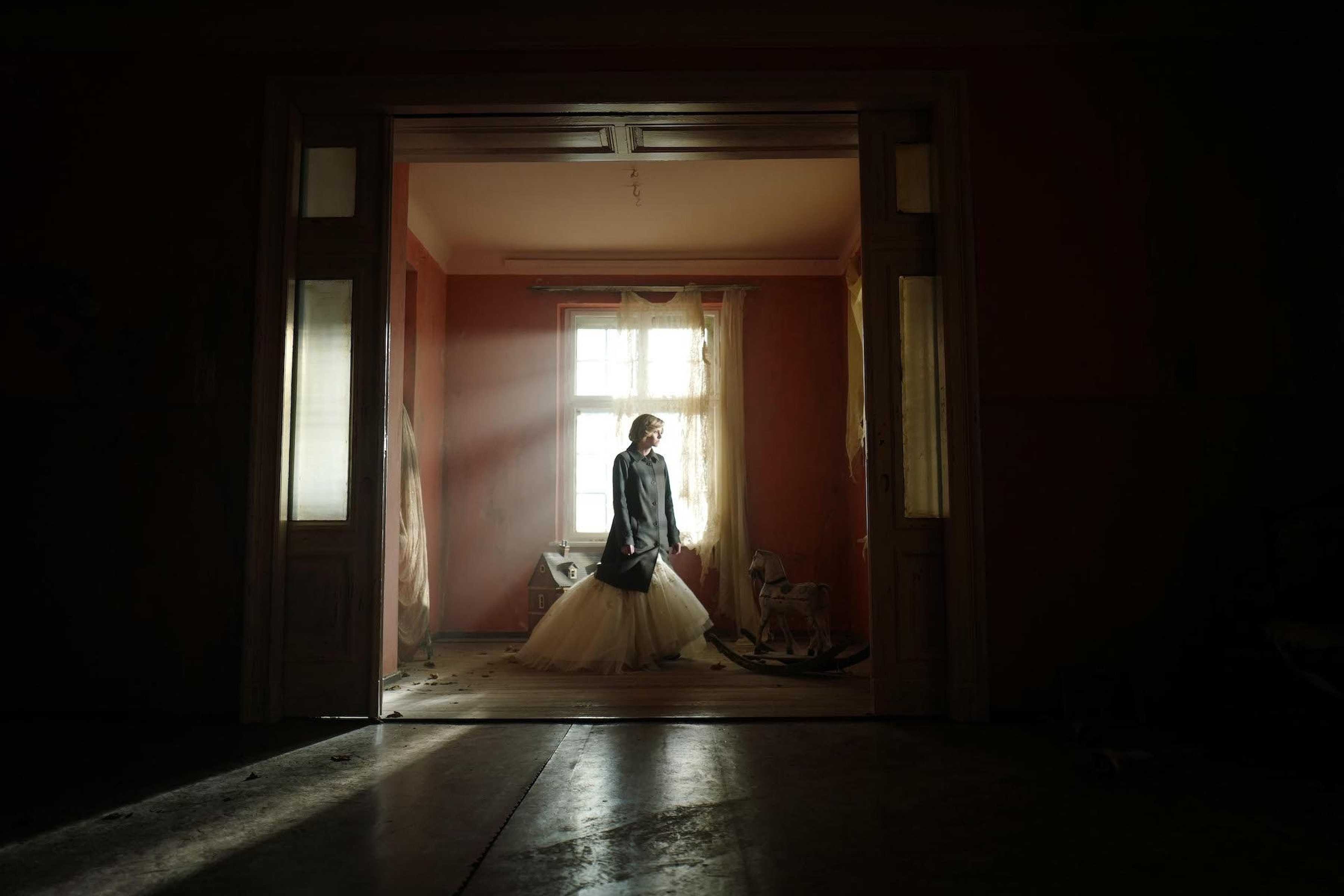 A number of critics have noted Mathon's framing in Spencer, with the camera being constantly in motion, frequently gliding behind and circling around Princess Dianna.
"It's like a musical, I would even say it is choreographic," Mathon notes, "We used Steadicam, the dolly and shot on the shoulder extensively, to create different rhythms, tension and a special intimacy with Diana. For me, the big, exciting and ultimately rewarding challenge – for which I thank Pablo – was using such short focal length lenses. I got immense pleasure out of framing, breathing and being at one with Kristen and her character."
Working with short focal lengths, with the camera often moving in 360°, forced Mathon to light chiefly by bouncing-in light from the outside, together with deploying easily-maneuverable, modular and adjustable DMX-based lighting systems on-set, along with practicals that were subtly incorporated into the different locations. The lighting package was supplied by Maier Bros. in Berlin.
"I often used Astera Titan LED tubes and LED Carpetlights to adapt to each set-up, and was lucky to have a close-knit, attentive team to frequently perch, carry the lights and vary the illumination levels during takes." explains Mathon. "I enjoyed a great collaboration throughout the shoot with Guy, the production designer and my gaffer Ernesto, with regard to the choice, arrangement and invisible integration of lighting fixtures into the sets."
The DI grading for Spencer took place at Post Republic in Berlin with colorist Peter Bernaers.
"By working on contrast levels and the depth of color, I was able to maintain great softness in the overall image, whilst making Diana stand out, but without ever hardening or impoverishing the image," says Mathon.
"Much of the post-production work was also focussed on seamlessly mixing the different 16mm and 35mm emulsions, maintaining our sensitive approach to the storytelling, and keeping that unique authenticity and living vibration that belongs to (analog) film."