Filmmaker Stories
Want to shoot stills on premium 35mm motion picture film stock? SILBERSALZ35 makes it easy!
Based in Stuttgart, Germany, SILBERSALZ Film has developed a roaring trade in authoring corporate productions for blue-chip clients on 35mm film.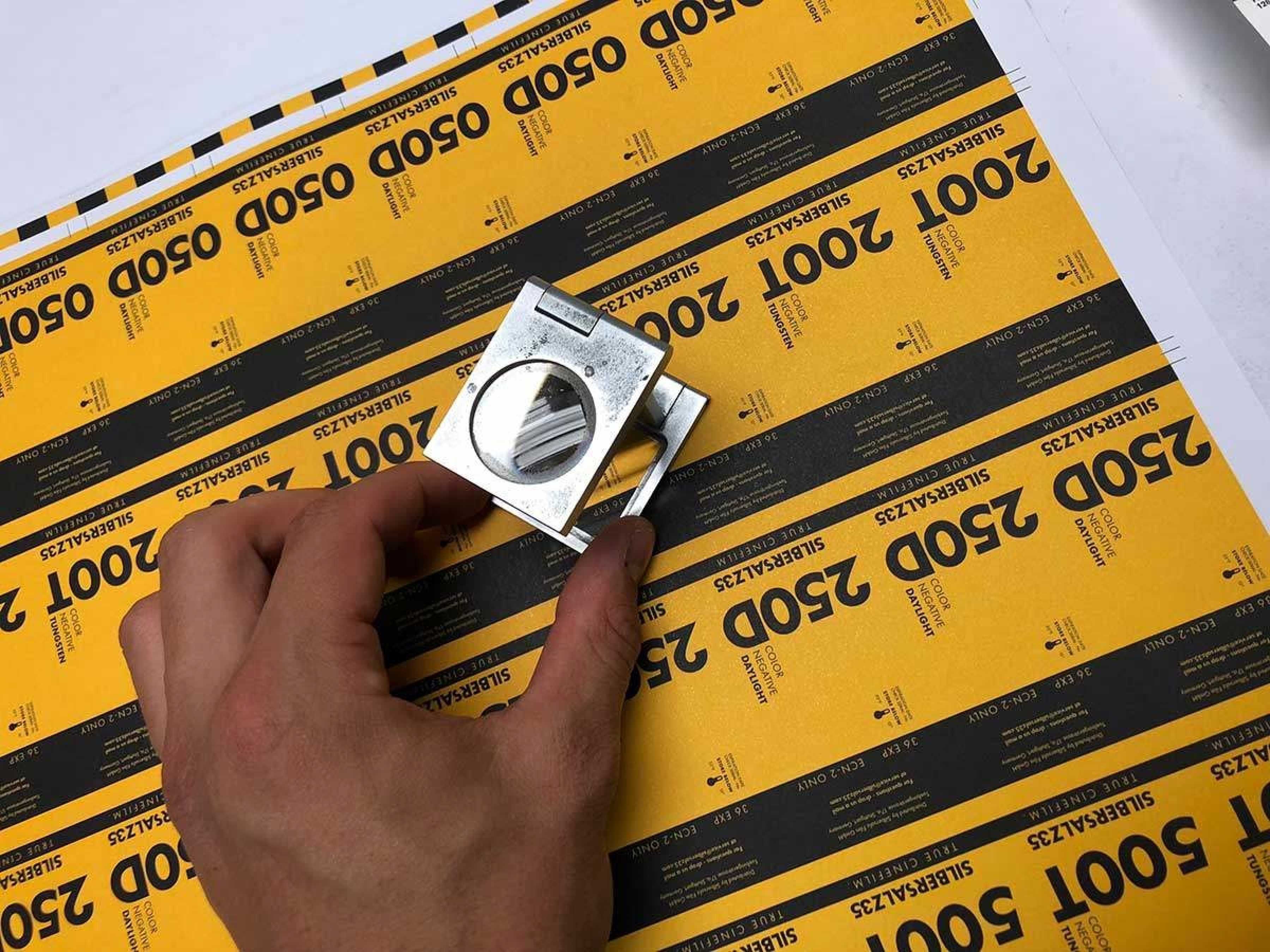 Based in Stuttgart, Germany, SILBERSALZ Film has developed a roaring trade in authoring corporate productions for blue-chip clients on 35mm film. And now, off the back of this success, it is supporting a growing band of stills photographers worldwide with an all-inclusive 35mm stock/process/scan postal service, based on KODAK VISION3 Color Negative Film and true cinematic processes, called SILBERSALZ35
Dedicated to keeping celluloid film alive as a creative, storytelling medium, the 30-strong creative agency, production company and post facility has steadily grown an inventory of film equipment and augmented its celluloid knowledge in the creation of 35mm-based corporate communication and promotional films – for multi-national firms such as German carmaker Mercedes Benz, retail giant Schwarz, global supermarket chain Lidl, and Adobe, the creator of multimedia and creativity software products. SILBERSALZ Film's facilities include 16mm and 35mm cameras, a high-end photochemical lab, 4K HDR film scanning, and 4K color-grading services.
On the back of this success, in mid-2019, the company launched SILBERSALZ35, a postal service for stills photographers, enabling them to buy KODAK VISION3 50D, 250D, 200T and 500T 35mm movie emulsions, and to then ship their exposed negatives back to Germany for development and high-resolution scanning.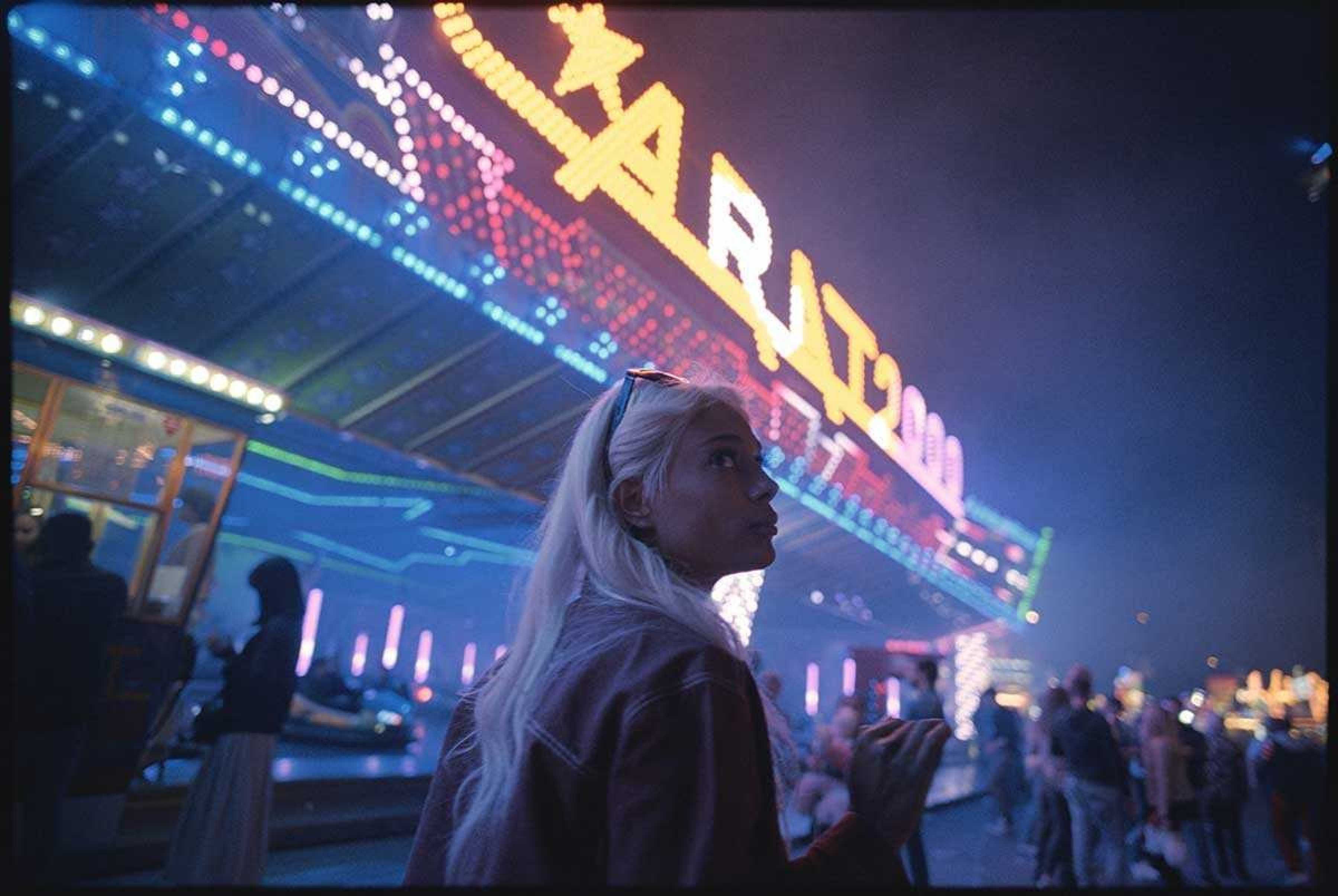 In the first few months since its inception, SILBERSALZ35 has seen the purchase of thousands of cartons of 4 x 35mm film cassettes, loaded with KODAK VISION3 Motion Picture Film, and has processed over half a million images.
"We believe in the beauty of film, and we are keen to encourage more people to shoot on film," says Thomas Bergmann, co-founder and CEO of SILBERSALZ Film and SILBERSALZ35. "Like us, our corporate clients and consumer customers know there is a big difference in the quality, texture and feeling that film gives above and beyond digital, and the growth in our SILBERSALZ35 service has been stunning and wonderful to see."
While Bergmann himself was an early adopter of digital production – training in the early 2000s as a cinematographer at the renowned Film Academy Baden-Württemberg in Ludwigsburg, near Stuttgart – he admits his passion for celluloid film was ignited while making high-end corporate productions.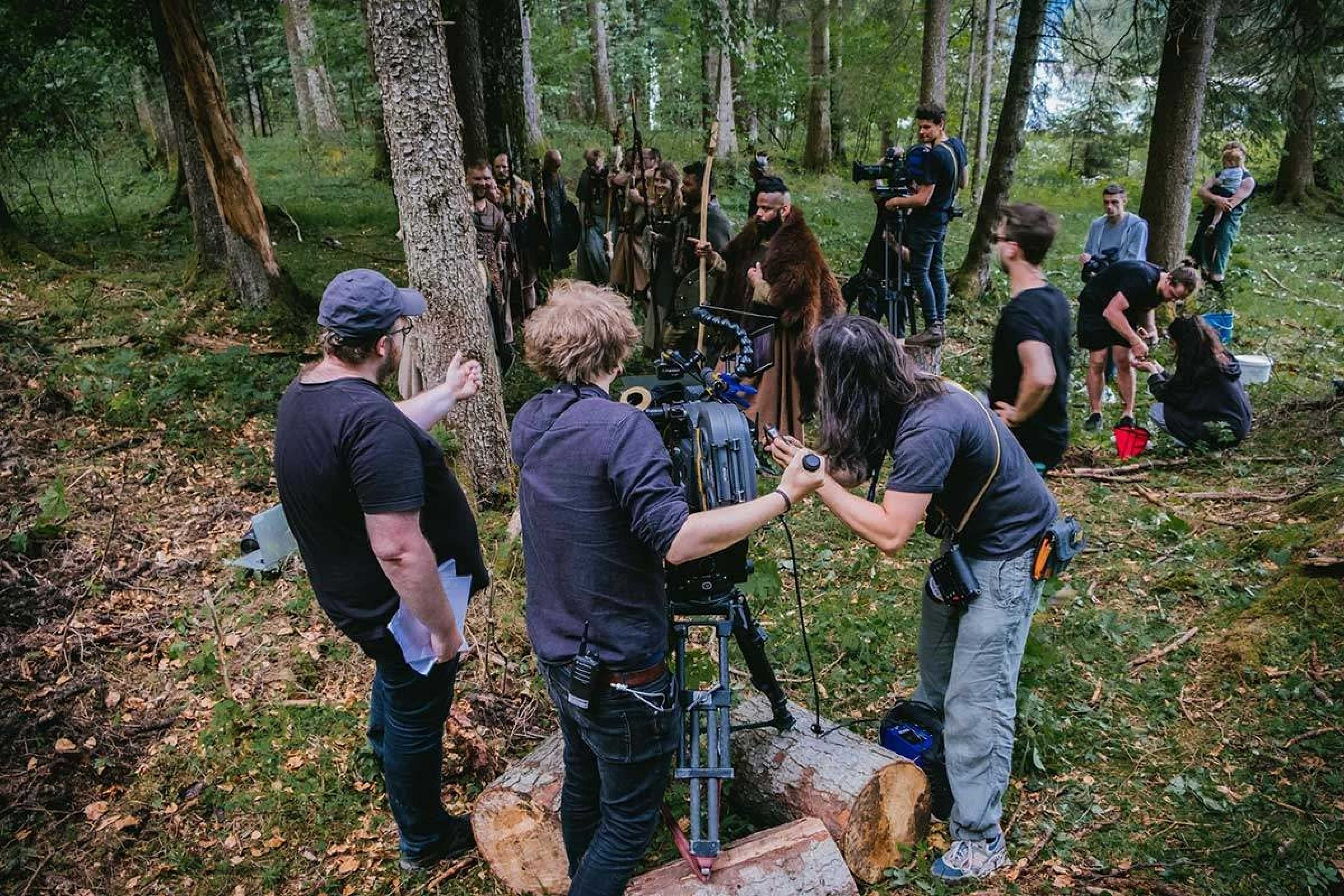 "During production and post, people were always talking about film looks and how to emulate them digitally – all in an attempt to get closer to the real look of true cine film," he explains. "At the same time, as a creative agency and production company, we were getting a little bored by the basic, homogenous look of digital. It seemed to us that every commercial, corporate and feature film shot digitally looked fundamentally the same.
"So, a few years ago, when one of our young DPs bought an Aaton 16mm camera as a decorative ornament for his bedroom, I encouraged him to get out there and to start using it for real. We were totally shocked when we saw the results come back from scanning. We really loved the look of film and were amazed at how easy, fast and effective it is to come up with a distinctive look on film from the moment you expose it. With film, there's no fiddling around with LUTs, color spaces and grain emulation. You get distinctive and visually-pleasing images from the moment you expose it."
However, Bergmann found himself in disbelief when ARRI closed the doors on its renowned Munich-based film lab at the end of 2015 and felt compelled that something had to be done to keep film alive.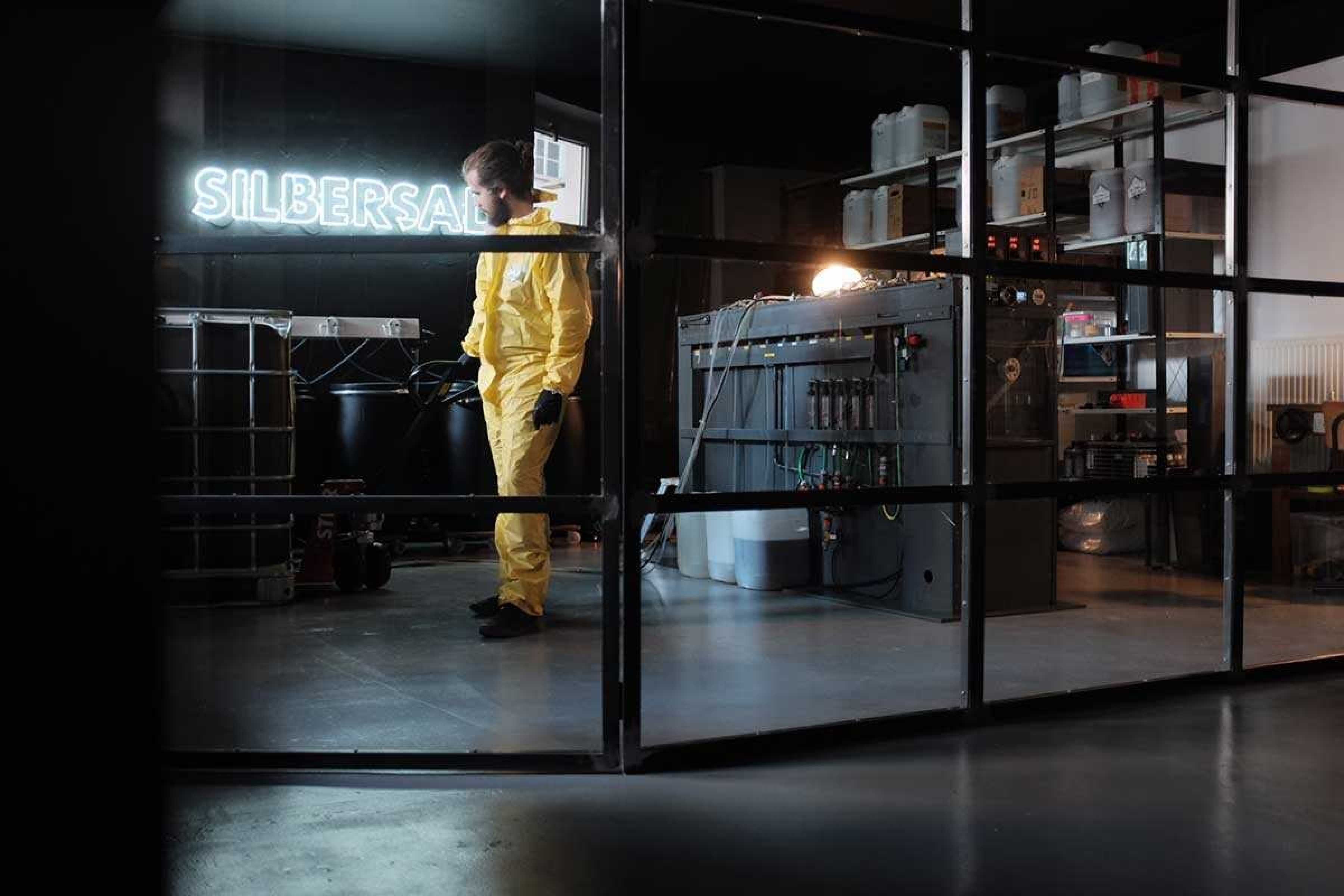 "With just a single film lab left in Berlin, Germany, I knew we must do something to make film a viable option again," he says. "So we dedicated ourselves to making our own film processing laboratory, which our group of artists and DPs could use for SILBERSALZ Film's corporate clients, while also growing our inventory of 16mm and 35mm film cameras and developing a streamlined, cinematic film scanning operation."
This resulted in a collaboration with Helmut Rings, the renowned technology pioneer and retired owner of Film16 laboratory, to create a diminutive new film processing machine, offering ECN-2/D96 normal/push/pull/bleach-bypass processing for color and B&W 35mm film.
"It was quite a journey to build our own film processor, as it requires a lot of research, precision and passion, but we eventually got there," says Kyrill Ahlvers, DP and company co-founder. "The Kodak chemistry does not touch the air, meaning its stays fresh for longer. Like other labs are now doing, we process slightly slower and colder than normal which increases the stability and quality in the image, and the results look great."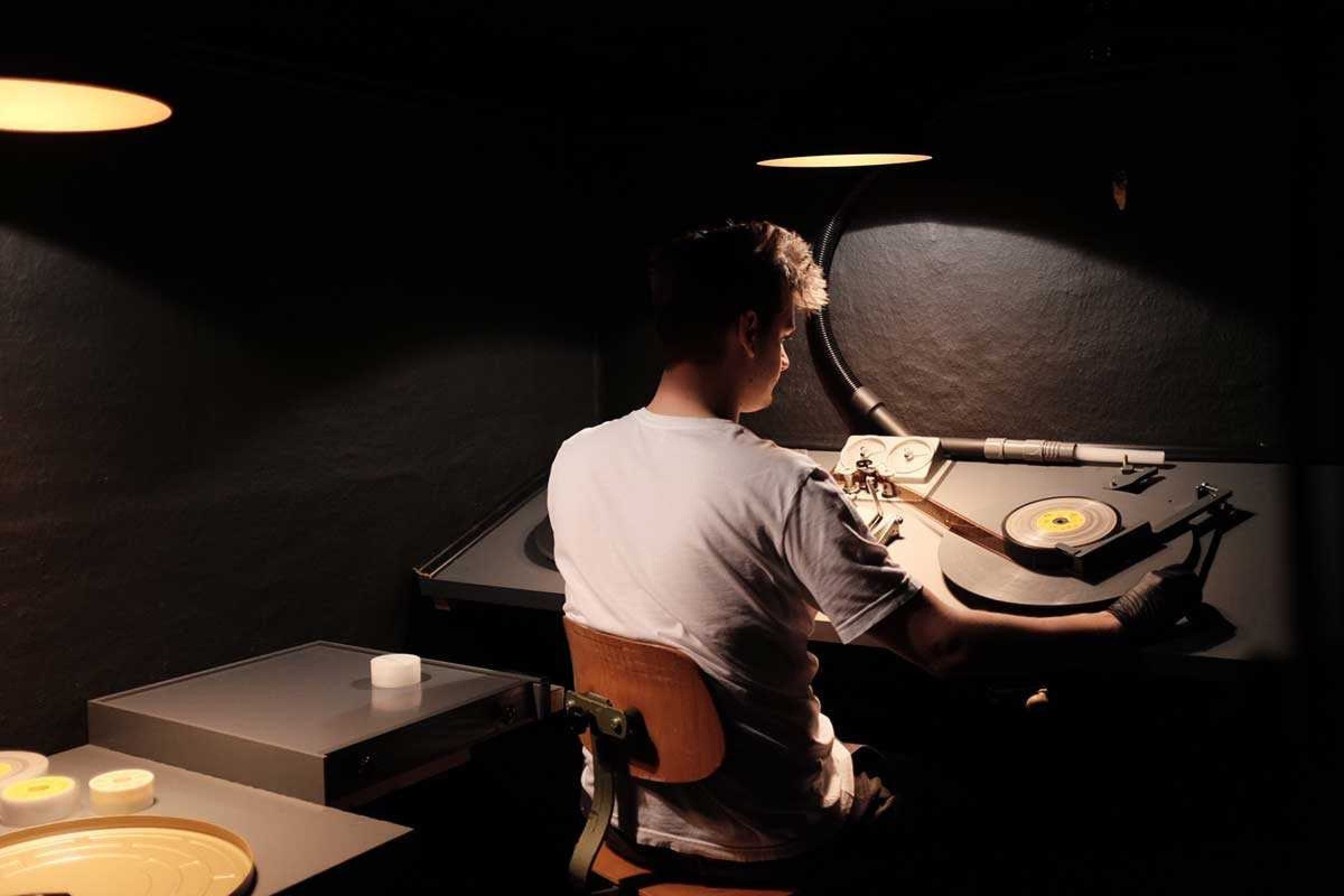 Along with physical film processing, Bergmann and Ahlvers were also instrumental in developing an efficient workflow – combining Cintel real-time 4K HDR scanning and a smart combination of off-the-shelf software solutions – that would allow film footage to be developed, scanned and ready for post within just a few hours.
"For a creative production company to have created its own film lab, plus scanning and color correction facilities, is a crazy story in itself, but things became even crazier when our DPs came up with the idea to develop film they had shot on their SLR cameras. That is why we launched SILBERSALZ35 as a new company and a new service," says Ahlvers.
SILBERSALZ35 is based around premium KODAK VISION3 35mm Color Negative Film – 500T, 200T, 250D and 50D – which are re-spooled as 36-frame lengths into DX-coded metal SLR camera cartridges. Customers can purchase different packs of cartridges according to their preference, as part of an all-inclusive postal stock, process and scan service. Negatives are given the Hollywood treatment with ECN-2 processing and a 4K HDR scan to JPEG and 16-bit RAW image files.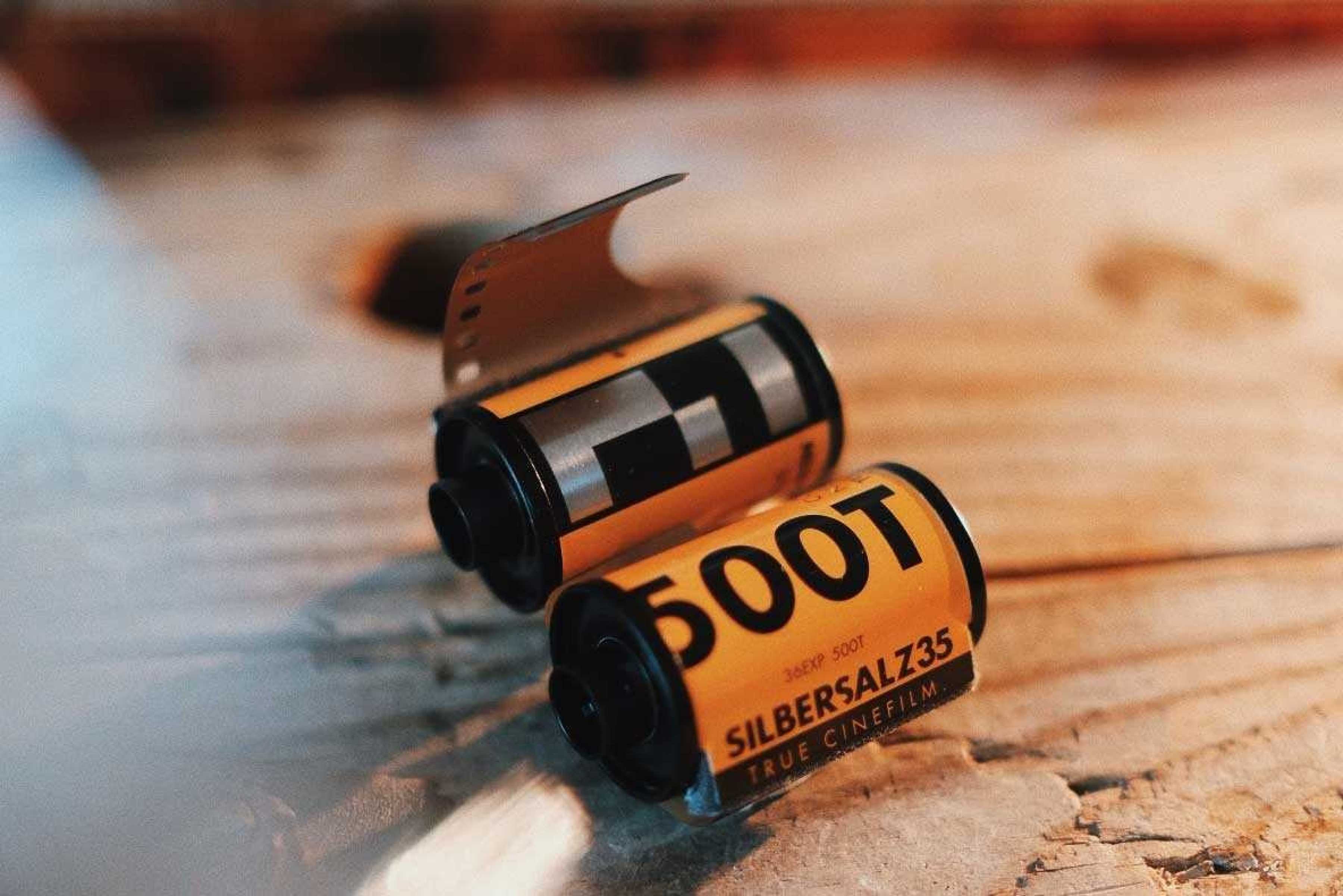 "SILBERSALZ35 makes it easy and streamlined, and we have pretty much all bases covered in the offer," says Ahlvers, "including free bleach bypass and push/pull options, as well as XPAN (8-perf/14-perf) and panorama scanning options."
Ahlvers says that what started as a fun project, rapidly became a serious proposition.
"We genuinely did not expect the demand that we have experienced. SILBERSALZ35 has been phenomenally successful, with 25% of customers from Germany, 25% from other parts of Europe, and the rest from around the world, especially the US and Japan.
"With SILBERSALZ35 our mission is to share our vision, know-how and tools with everyone in love with film. It's amazing how many people want this service – professional photographers working on private and commercial projects, major cinematographers doing 'look' tests for Hollywood movies, students, amateurs and even first-time users."
SILBERSALZ35 has just launched a new online gallery reel, showcasing work done by some of its customers and giving informative details about the film stocks, lenses and cameras used.
Bergmann concludes: "We love the creative power and sheer variety of work that is being created on 35mm, and our new gallery reel will be of great interest for people to see the different stocks and the results that can be achieved artistically."
For more details about SILBERSALZ35 and its purchasing offers please visit silbersalz35.com
View SILBERSALZ35's informative gallery reel on YouTube
See SILBERSALZ35's 41.5 Megapixel gallery