Filmmaker Stories
DP Benjamin Loeb delivered a heightened naturalism on 35mm for Kristoffer Borgli's 'Sick of Myself'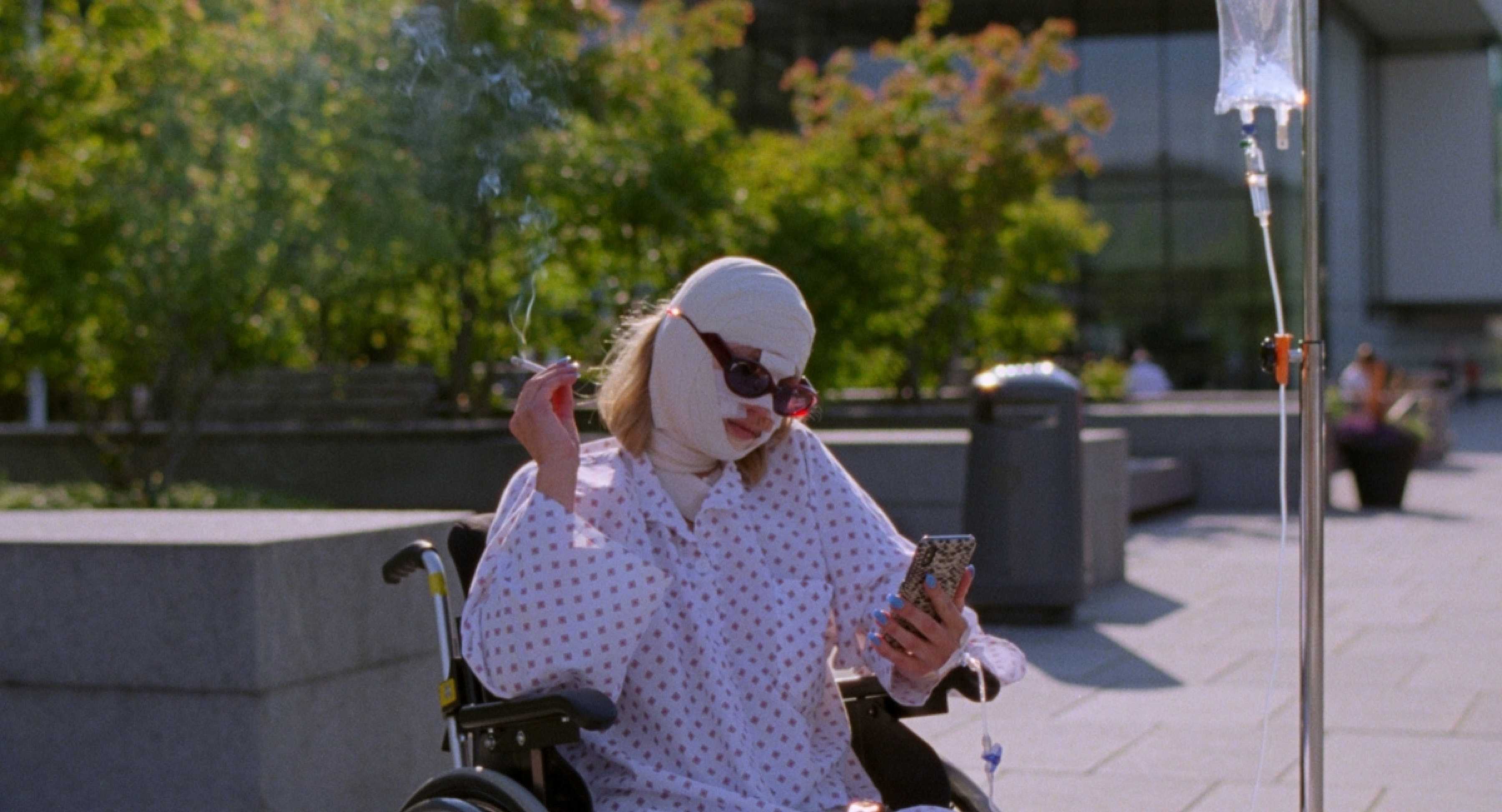 Captured on Kodak 35mm film, by DP Benjamin Loeb, director Kristoffer Borgli's visceral comedy, Sick of Myself, satirizes the trend of narcissistic obsession and performative victimhood.
Signe (Kristine Kujath Thorp) and Thomas (Eirik Sæther) are an unhealthily competitive couple, engaged in a constant game of petty one-upmanship. Finding herself overshadowed by Thomas's rise to fame as a contemporary artist, creating sculptures from furniture that he secretly steals from designer stores, Signe hatches a plan to reclaim her rightfully deserved attention within the milieu of Oslo's cultural elite.
She secures candy-colored sedatives on the black market, which have the side effect of producing severe scarring if taken in adequate quantities. As Signe grows increasingly facially disfigured, she also becomes increasingly adept at leveraging the attention from friends, plus likes on social media, that she desperately craves, to devastating effect.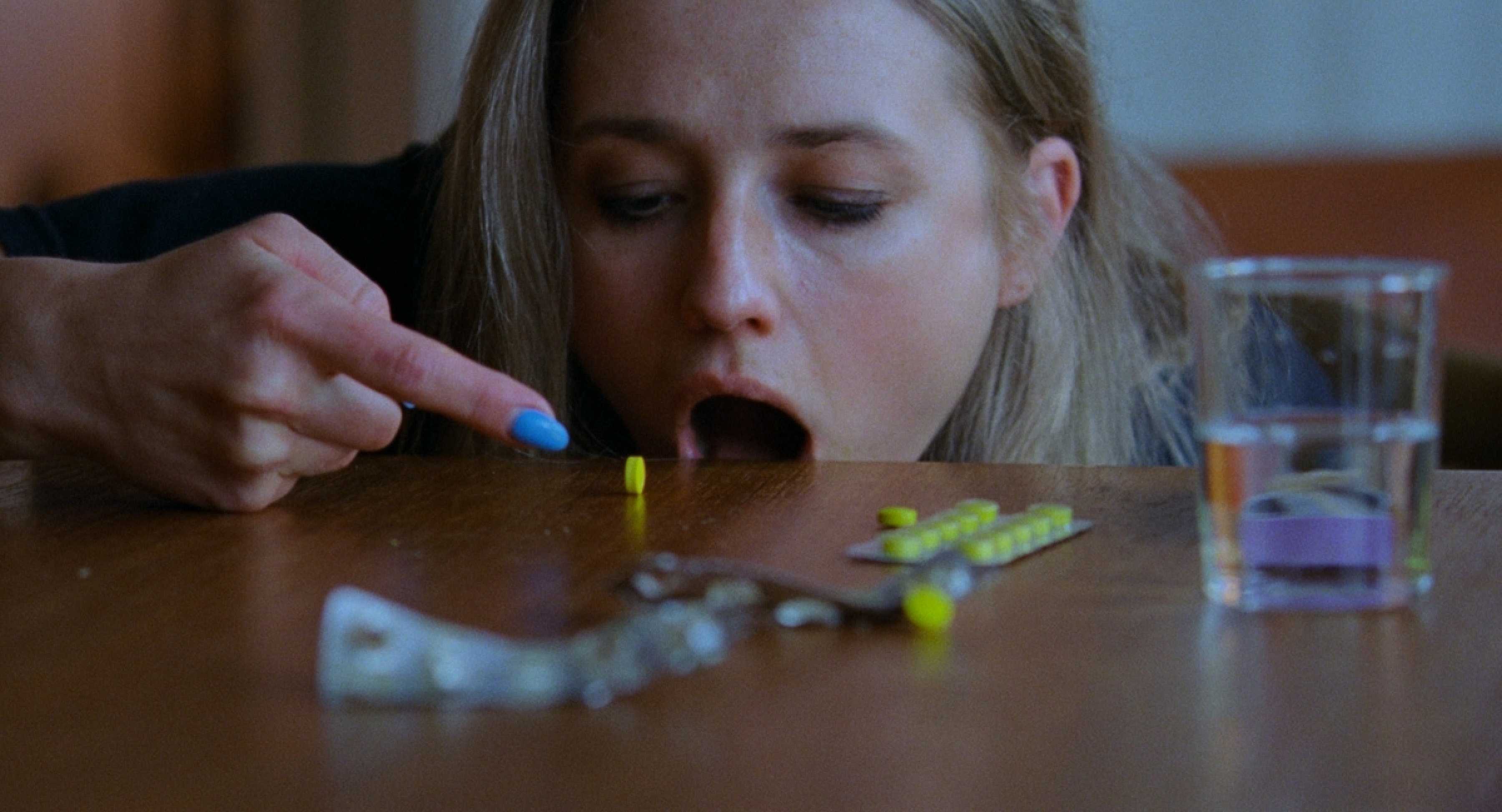 The low-budget Norwegian/Swedish co-production, written, directed and edited by Borgli, premiered at the 2022 Cannes Film Festival and received rave reviews for its masterful achievement in socially charged and satirical storytelling.
"In this day and age when there's so much content to watch, I felt like I had read a narrative by someone who has a different brain, a different philosophy on life, and a desire to make something distinct and alternative," says Loeb about his initial reaction to Borgli's script. "It was far from mainstream cinema, and projects like that don't come up very often, especially in Norway. So I was ecstatic about the chance to shoot it.
"During our initial meetings, Kristoffer said he wanted a slightly-elevated but naturalistic aesthetic through a lens that observed Signe and Thomas from the outside looking in," says Loeb. "Part of the way this film conveys its humor and message is that the characters are not in on the joke – they are trapped inside themselves, inside the drama.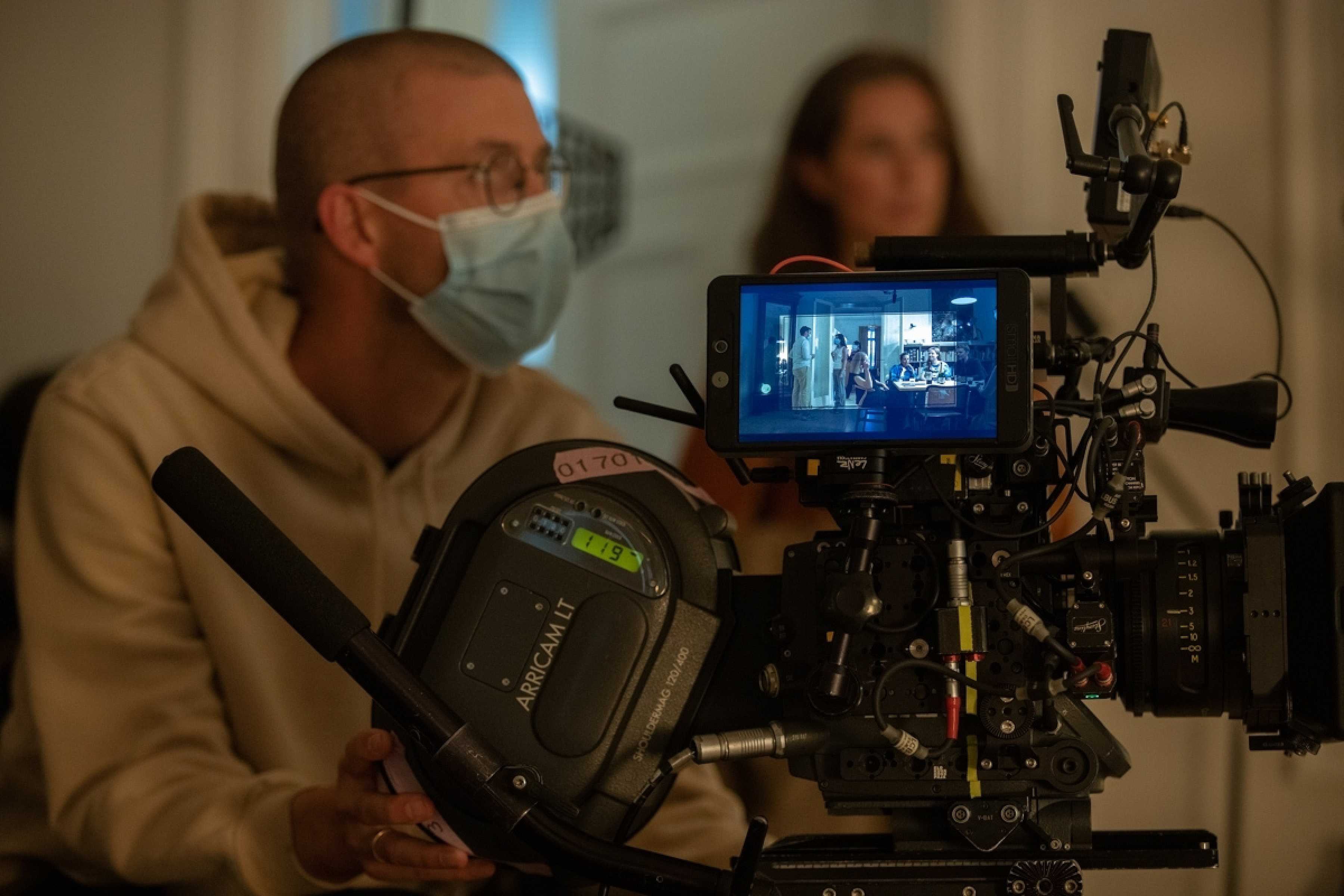 "Kristoffer was also quite adamant that he didn't imagine this film being realized in digital. All that matters to me is achieving the feeling of what best suits each film and what pleases my eye, and I agreed with him that film was my preferred choice too. There is something about film that is hard to explain in the way that gives an emotional connection to the imagery, and therefore the story, that you don't automatically get with digital.
"So we discussed this with the producers, who initially replied that film was out of the question given the low budget. Rather than capitulate, we proposed to them that we cut three days off the schedule – from 33 down to 30 days – and shoot 2-perf on 35mm to help with stock and processing costs. Kodak UK helped us a lot with the film stock, and in the end the producers gave us their full backing."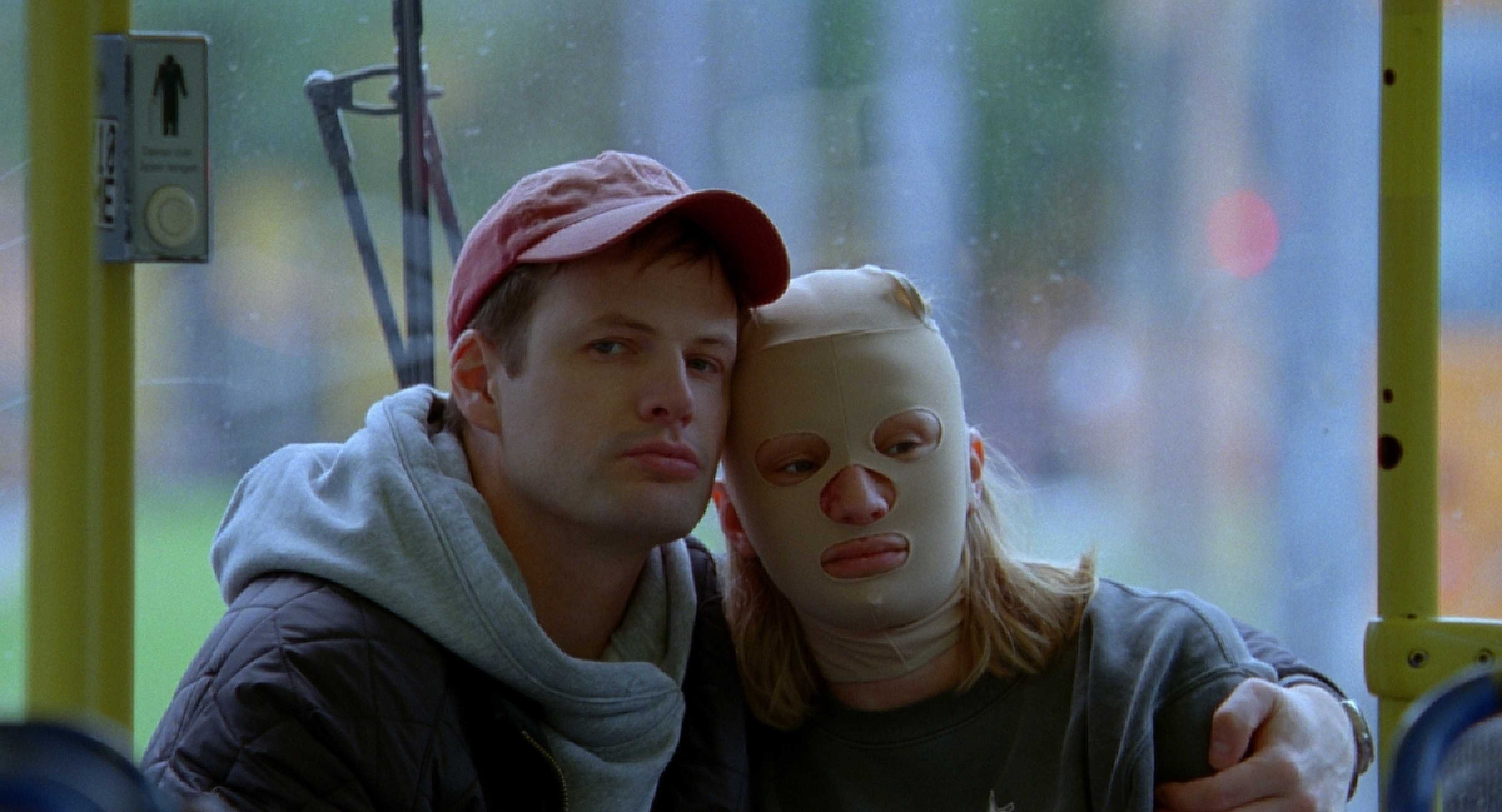 Visual references for the film included Arnaud Desplechin's Comment Je Me Suis Disputé... (Ma Vie Sexuelle) (1996, DPs Stéphane Fontaine AFC, Eric Gautier AFC, Dominique Perrier-Royer AFC) for the way the cinematography follows a group of friends and deals with their conversations, as well as the pace of the editing.
Loeb says more abstract inspiration also came from Borgli's desire to play on the false memory that exists in Norway, about separate paintings by two of the country's most beloved artists – Christian Krohg's 'Sick Girl' (1881) and Edvard Munch's 'The Sick Child' (1907) – with their harrowing and socially-polemical portrayals of the dark underbelly of modern industrial society.
Sick of Myself was filmed during the summer months of 2021, over the course of 30, eight-hour shooting days, starting at locations around in Oslo for the first 20, before switching to Gothenburg, Sweden, for the remainder of the production, where scenes in Signe and Thomas's apartment were captured.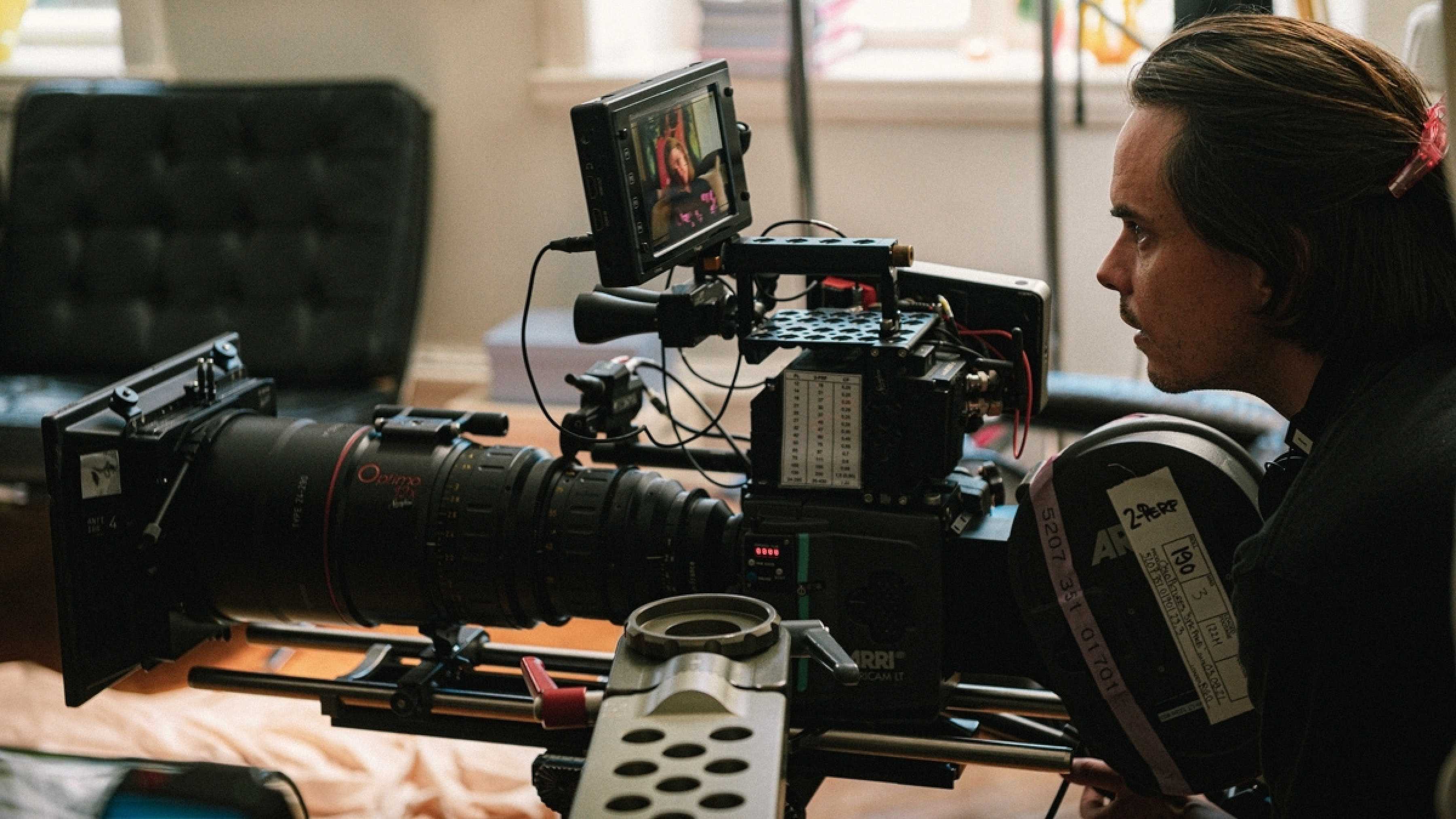 Loeb shot with an ARRICAM LT in 2-perf on 35mm film but framed intentionally for a 1.85:1 crop. The camera package was supplied by Storyline in Oslo, Loeb's first choice rental house when shooting in Norway.
"While the native, widescreen aspect ratio of 2-perf lends itself to having two or more characters in-frame at the same time, we really wanted the picture to be centred around the singular personalities of Signe and Thomas, Signe in particular," Loeb explains. "We fell in love with the look that 2-perf 35mm 1.85:1 gave us – a feeling of something different, between regular 16mm and 35mm, that provided a connection to each character, but without looking obviously cinematic."
As for the choice of lenses, Loeb remarks, "I like it when the framing and camera movement are motivated by the characters. It sort of feels weird to me if you bring too much attention to the camera itself. Knowing that we needed longer focal lengths to remain on the outside looking in, nothing too close, we ended up with Cooke S4s and an Angénieux Optimo 24-290mm T2.8 zoom."
As for the filmstocks, Loeb graded test footage for Borgli to review with colorist Julien Alary during prep, and after due consideration, went with KODAK VISION3 250D Color Negative Film 5207 for day exterior/interior, scenes and KODAK VISION3 500T Color Negative Film 5219 low-light and night scenes.
"I have always liked these two filmstocks as they deliver a nice punch to the colors, and we wanted to keep the final look a little bit poppy," say Loeb. "Knowing the Tungsten stocks desaturate the colors a touch we ended up shooting 95% of the film using the 250D, as you can get outstanding results even in the extremes of exposure. The slightly faster stock also helped with the grain as we were punching into the negative quite a bit."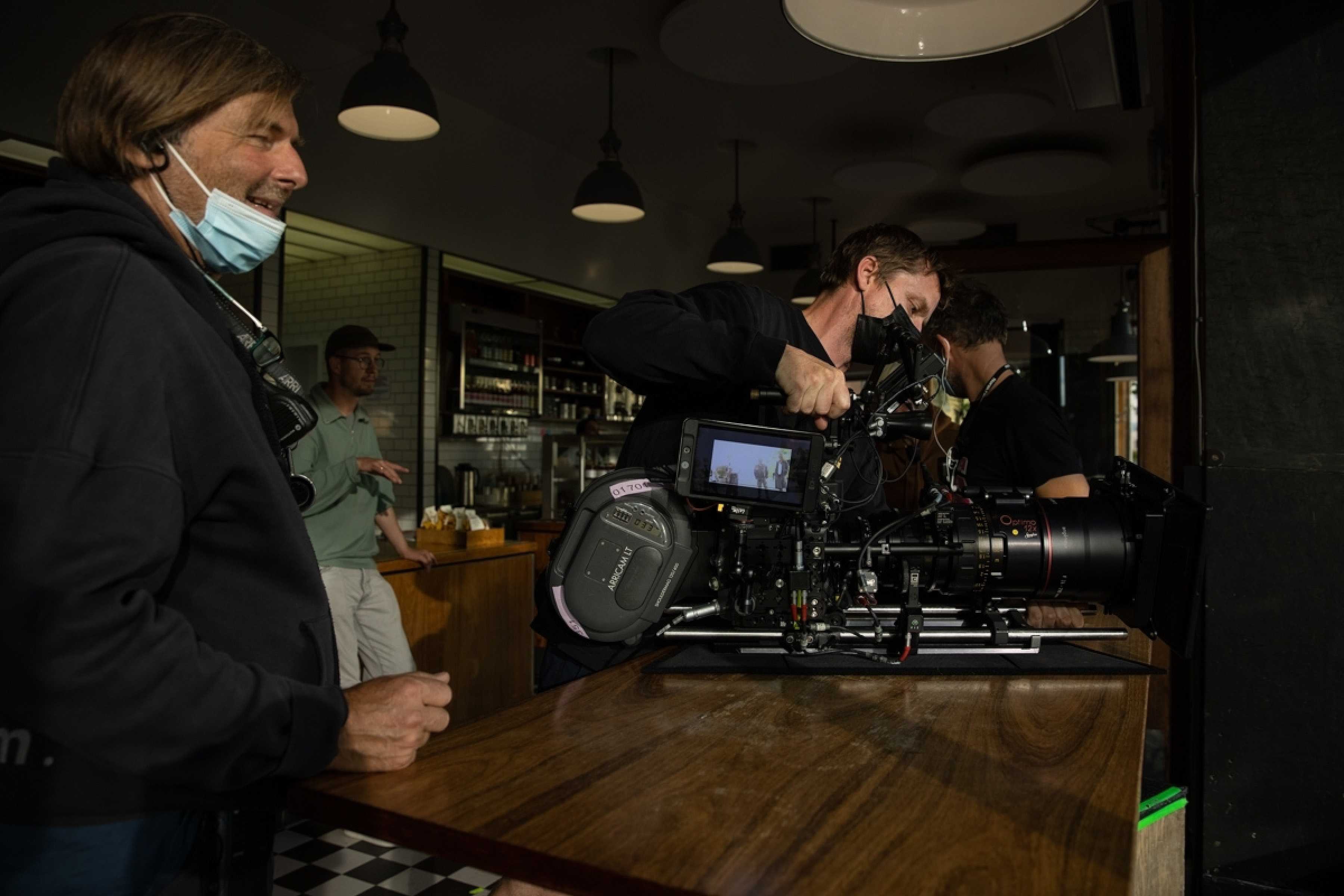 Film processing and 2K scanning were completed at Cinelab in London. "They gave us a very competitive package deal and developed and scanned the negative with great care. Their quality and speed of service in turning around stills and dailies was phenomenal." says Loeb.
"There is always a certain level of stress that falls on you as to how the rushes are going to look when you're shooting film. But seeing that things were looking good at an early stage calmed my nerves, and I kind of forgot about that process after a while."
Loeb operated during production, assisted by 1st AC Ola Austad and 2nd AC Robin Ottersen, with Bob Carho as key grip. Olav Haddeland was the gaffer.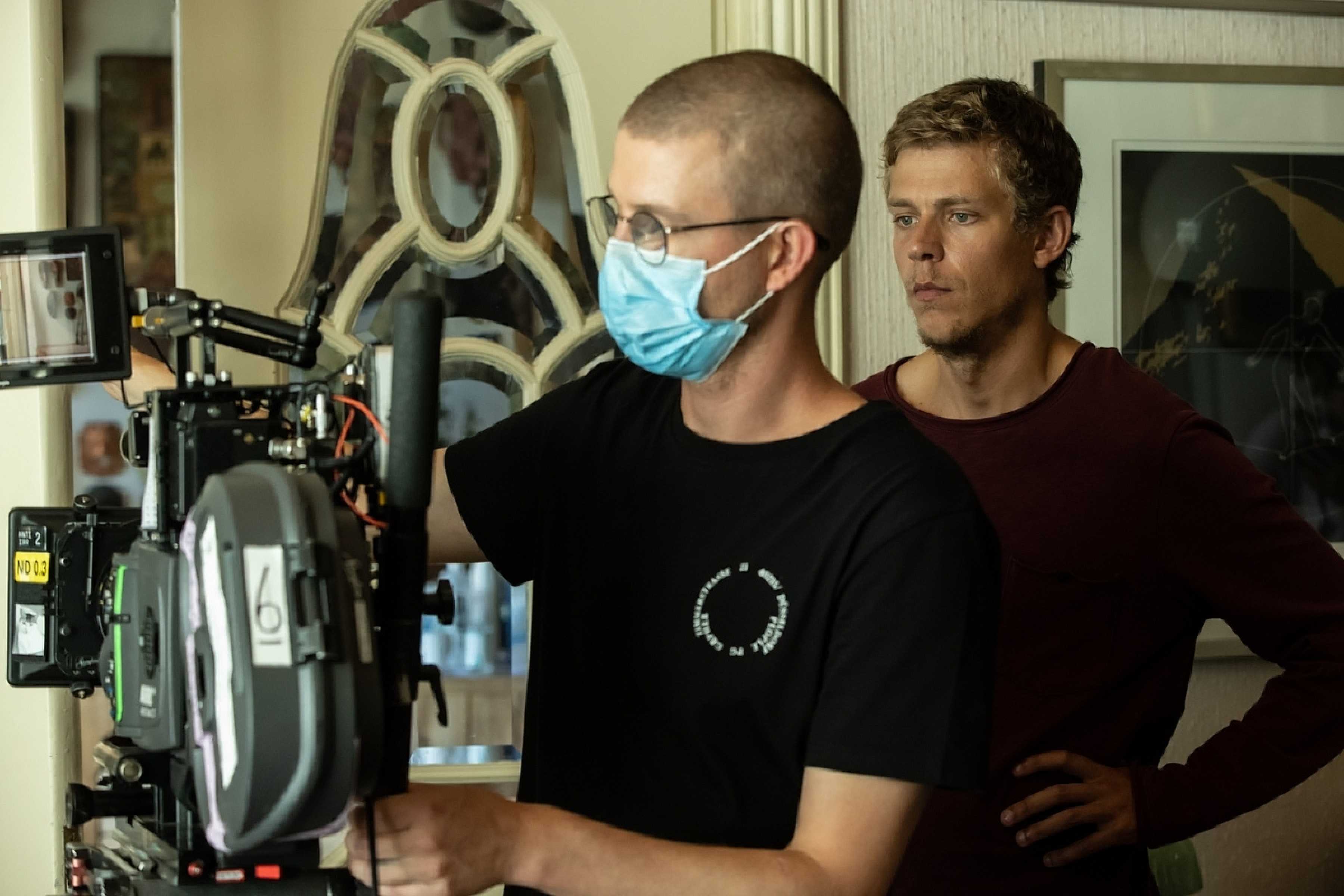 "Kristoffer is a director who also edits, and he doesn't spend time shooting traditional coverage that might never make it to the final cut," says Loeb. "He prefers to shoot different versions and varieties of a scene and to hone-in on different performances that develop the comedy in the story.
"So the Angénieux zoom came in really handy in that respect, as we could quickly reset the camera and reframe the image, without needing to change lenses. This helped the speed of production that we had promised the producers, too. Also, working like this created a family atmosphere for the cast where everything just felt natural and their performances flowed freely. We actually used that Angénieux zoom for the vast majority of the film."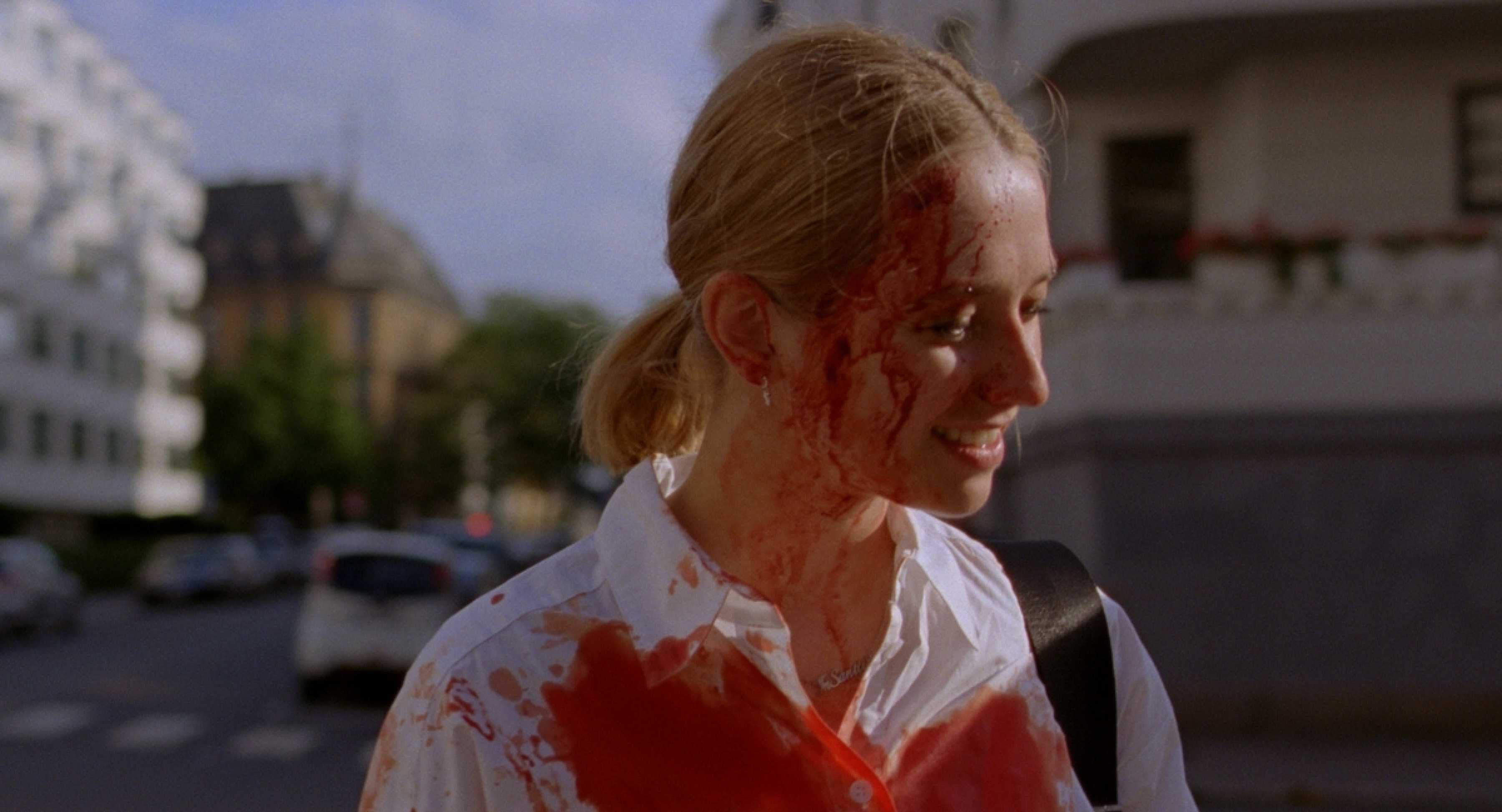 To depict the one-upmanship and competitive verbal exchanges between Signe and Thomas, Loeb developed a technique of moving the camera between them using whip-pans.
"This ping-pong dynamic, where the camera flips back and forth between the characters, was a great way to show the dynamic of their relationship and added to the comedic element. It wasn't something that we figured out directly during prep, it came more as we were filming. It was fun to shoot these scenes, as I had the script taped on the back of my shirt and Kristoffer would tap my shoulders when he wanted me to move the camera one way or the other."
Speaking about lighting the film, Loeb says the approach was governed by giving the actors a level of freedom to perform and Borgli's desire for a slightly heightened naturalism.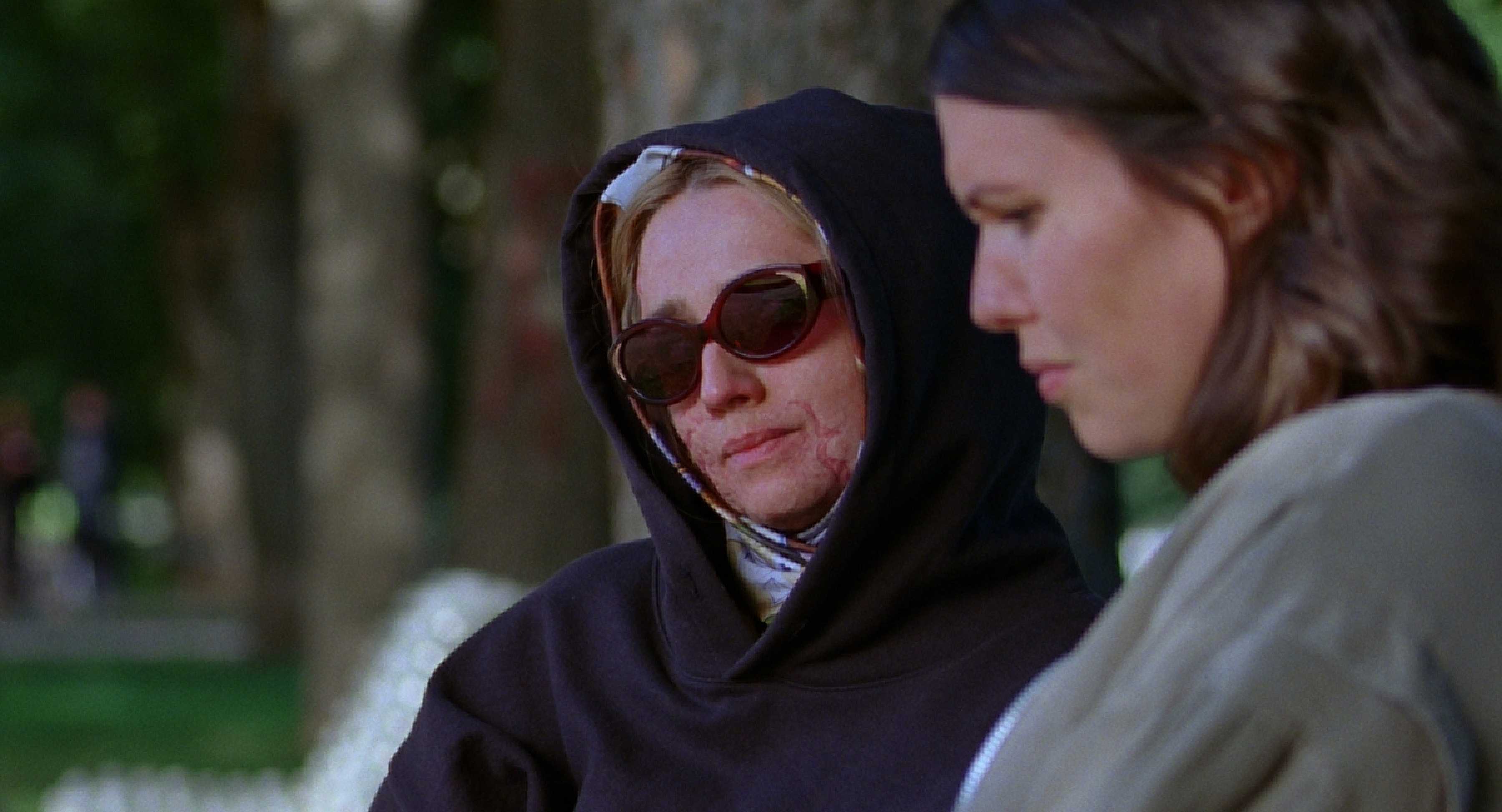 "I kept the lighting units off the floor as much as possible so the actors were not bound to marks or blocking. From an aesthetic point-of-view it was really about trying to keep things very simple, but with a slightly elevated sense of reality. We used a lot of practicals on the interiors, with HMIs pushing light in through the windows, and also had a modicum of hard, directional light on the actors. The result didn't necessarily look hyper-real but certainly heightened that sense of self that the story is all about."

Loeb concludes, "I was very pleased to have been able to make this film in such close collaboration with Kristoffer and to have had creative conversations with him, from the beginning to the end. I am very happy with the result, and hope that as a means of expression that film will remain part of the visual vocabulary of filmmakers for many years to come."