Filmmaker Stories
Kodak 35mm gives debut director Michael Mante an emotive storytelling connection to his short film 'Sandpaper'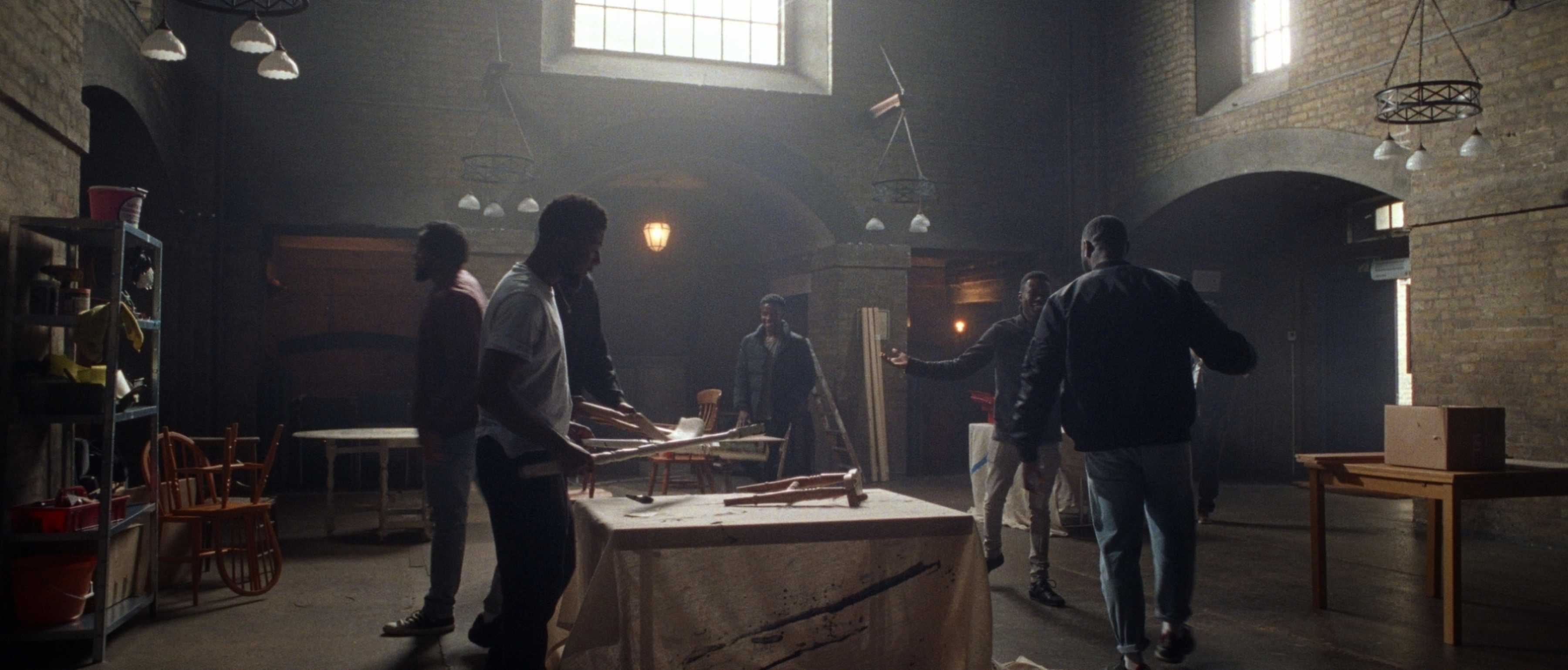 In director Michael Mante's 35mm debut narrative short, entitled Sandpaper, Hansen (Ola Orebiyi), a troubled young man struggling with unspoken personal turmoil stumbles across a creative community group and becomes acquainted with its leader, Sam (Michael Akinsulire). But will a brotherly conversation between the two encourage the reticent Hansen to accept a much needed helping hand?

The BFI Network-funded film won Best UK Short at the 2020 Bolton Film Festival. It is also in competition at the 2020 Raindance Film Festival and will screen at other festivals around the world.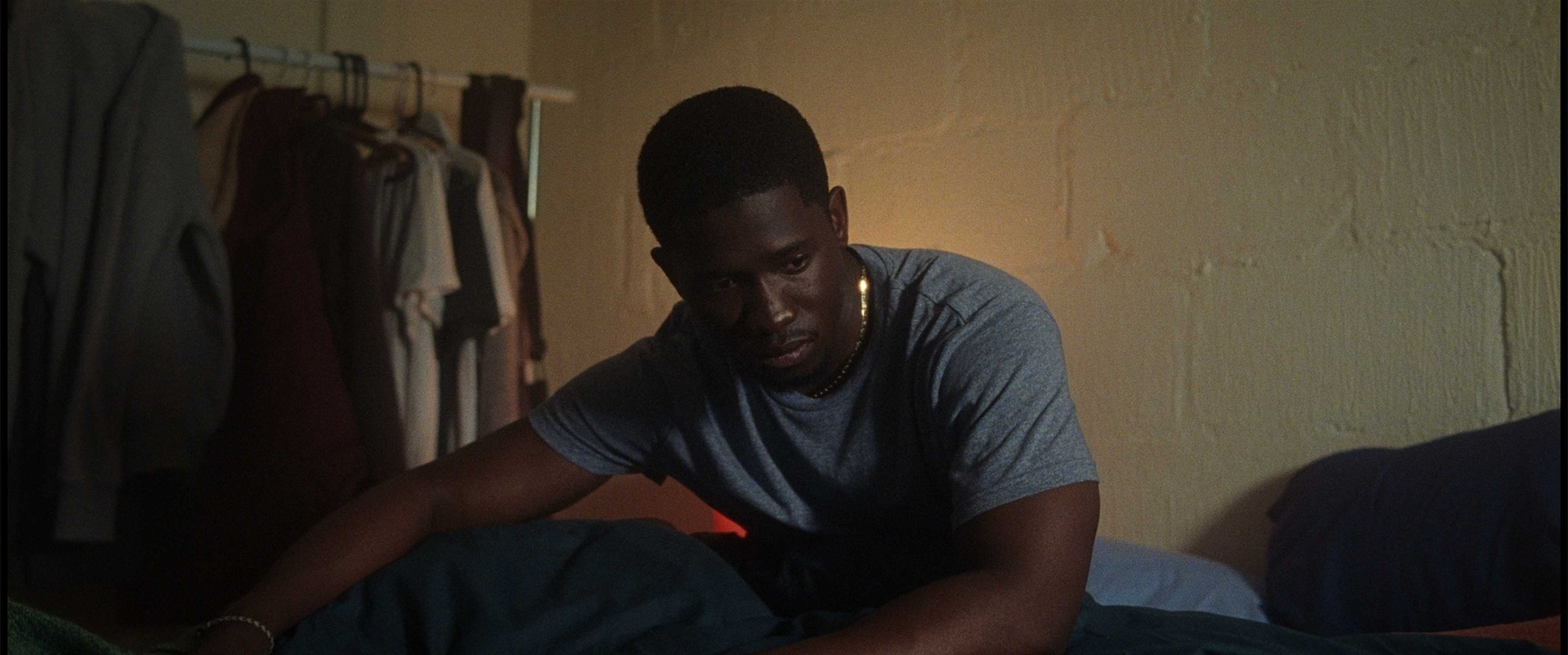 "My film is about the connection between the characters themselves and also the connection of their experiences and emotions directly to the audience," says Mante, an emerging UK filmmaker who celebrated his 22nd birthday a few days after wrapping on production in June 2019.
"Making my first short, those connections and relationships were very important to me. I knew that celluloid film would automatically give an emotive layer to the storytelling – a suspension of disbelief and sense of presence – that I could not readily get with digital."
Filming on 35mm took place over the course of three days, inside St. Barnabas Church in Dalston, East London, which features as a community furniture reclamation workshop, with additional exterior/interior locations around the London's King's Cross area. DP Matthew Emvin Taylor was the cinematographer and camera operator on the production.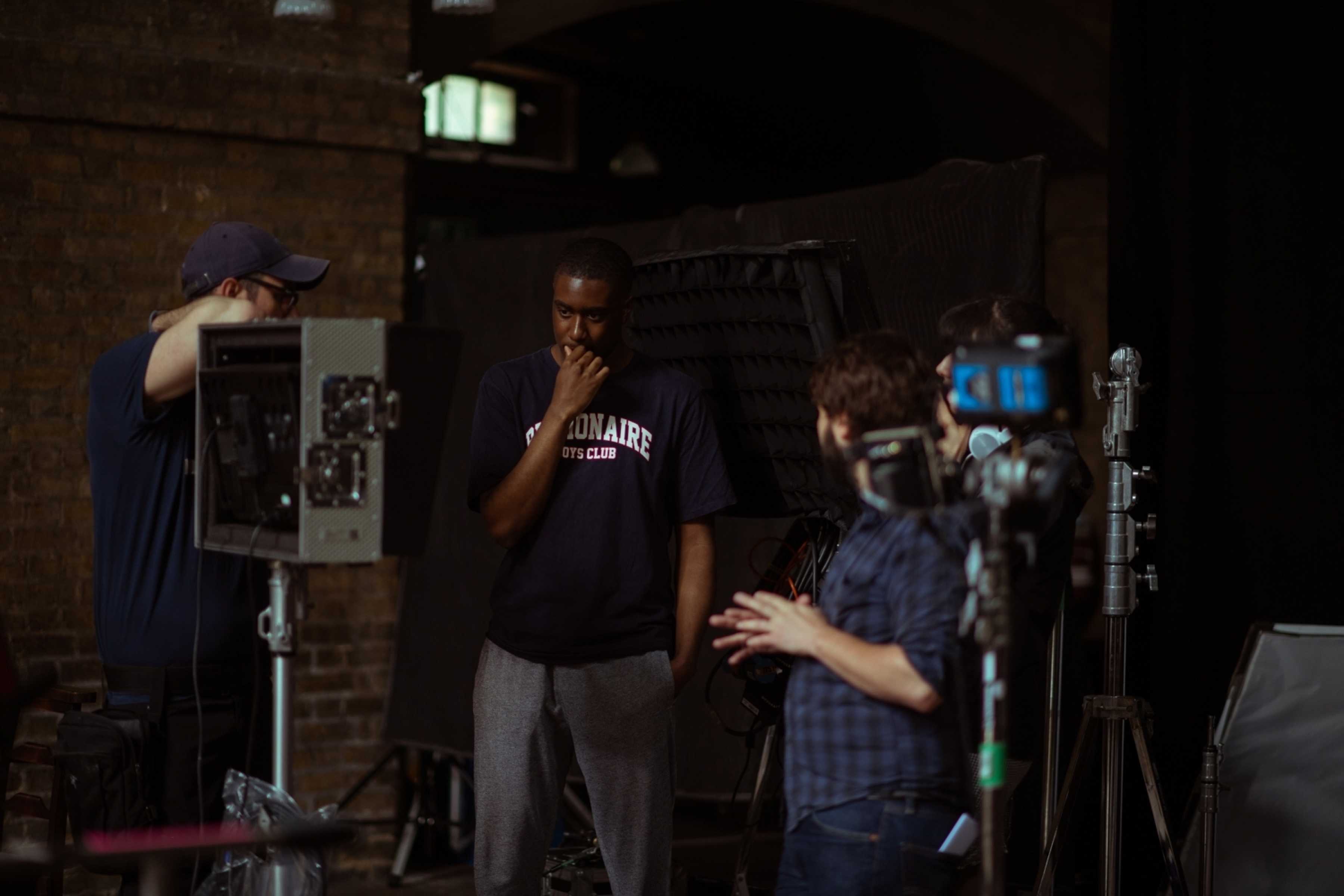 Visual references for the overall aesthetic came from a look-book compiled by Mante. These included paintings including Diego Velázquez's Las Meninas (1656), together with selected frames expressing fragile psychological states in movies such as A Brighter Summer Day (1991, dir. Edward Yang, DPs Chang Hui-kung/Li Long-yu), Apocalypse Now (1979, dir. Francis Ford Coppola, DP Vittorio Storaro AIC ASC), Silence (2016, dir. Martin Scorsese, DP Rodrigo Prieto AMC ASC), The Master (2012, dir. Paul Thomas Anderson, DP Mihai Malaimare Jr.) and Let There Be Light (1946, dir. John Huston).
"As a cinematographer, whenever you hear a director wants to shoot on film, it's always a bonus," says Taylor. "Shooting on film is exciting. It changes the dynamic of the project, and it feels very special in the way celluloid elevates the storytelling. So, I was eager to get involved."
Sandpaper was filmed in widescreen 2.40:1 aspect ratio, using an ARRIFLEX LT 35mm camera, fitted with Cooke S4 spherical lenses. Taylor went with 35mm KODAK VISION3 500T Color Negative Film 5219 for the entire production. The camera and lenses were supplied by Focus 24, with photochemical processing completed at Kodak Film Lab and 4K films scans by Digital Orchard.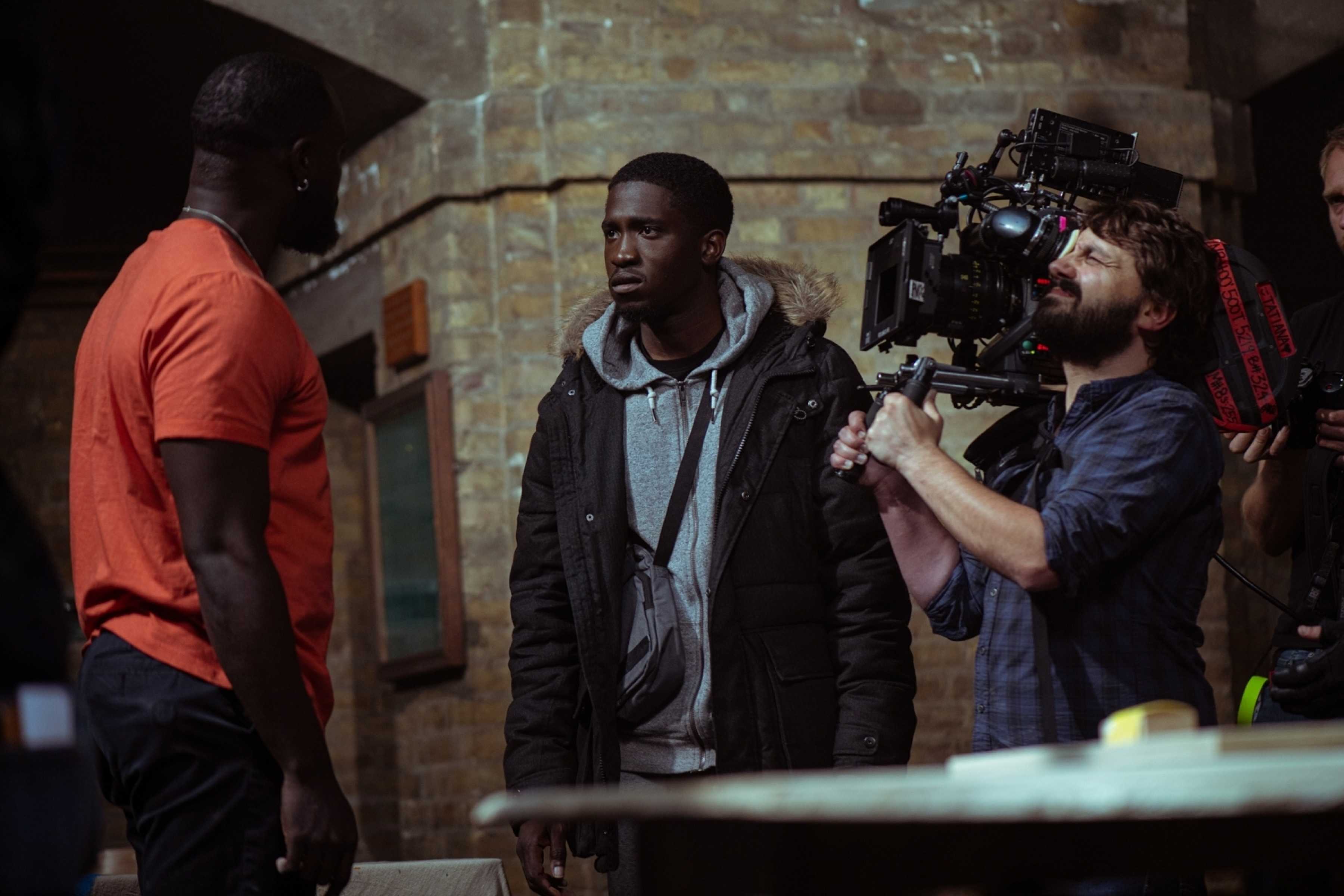 "Shooting in widescreen allowed for dynamic framing of single and multiple characters, especially the powerful six-minute scene in the workshop between Hansen and Sam, which I operated handheld," says Taylor. "We had a range of different lighting situations throughout the film – night interiors lit by orange street lamps, silhouettes, cool daytime exteriors and interiors – with most of these being particularly low-light scenarios. We also had a limited supply of film, just 10 rolls, and a very limited lighting package.

"Rather than swapping between stocks, I went with the 500T to shoot all of the different scenarios. It is very flexible and does not limit you. Using one stock would also provide a constancy of grain and emphasize the texture that Michael wanted to engage the audience. I knew the 500T could capture the different looks we had planned, with more than enough latitude to register the details in the highlights and darker areas of the image, especially with our low-light scenes."
Mante comments, "I specifically cast Ola and Michael to play Hansen and Sam, as they have particularly expressive and emotive faces. I knew the texture of the grain would support the interaction of their on-screen performances, as well as enhancing some of the less showy parts of their performances or screen presence – like the way that film renders the color green and what that says of Michael's character in a particular scene. Film gives that vital layer of connection to the audience.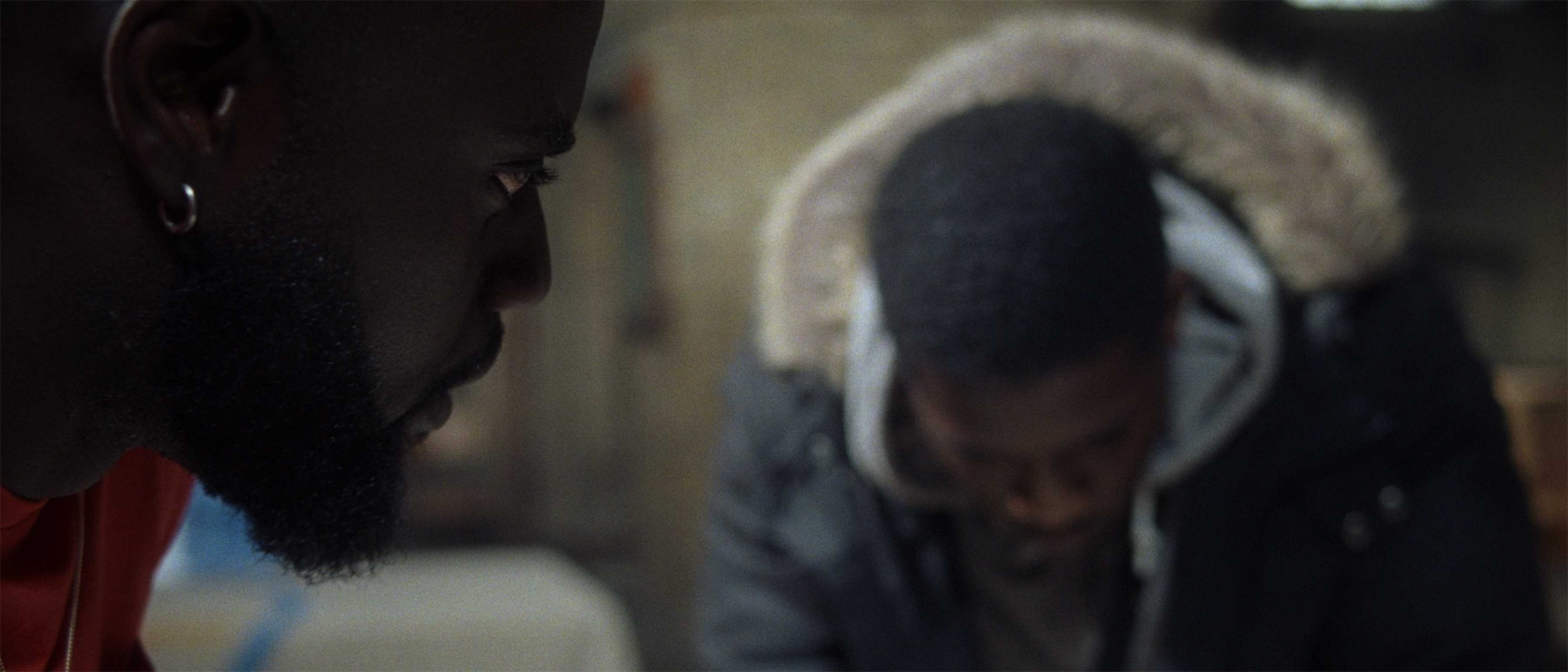 "Also, the very fact that we were shooting on film meant that the cast and the crew brought their A-game everyday. This being my first film, I needed that sort of focus and attention. Having everyone working towards a common goal was very helpful."

For other storytellers considering celluloid for their productions, Mante says, "Filming on film is perfectly viable and well worth it. I believe it gives you a better, more expressive final product that resonates the value that cinema inherently carries.
"My hope for Sandpaper as a viewing experience is that people connect with its message. It can be very unhealthy to be isolated, or to isolate yourself, in a problem. In times of need, connecting with others can be of great help, and 35mm film has helped me convey that."