Filmmaker Stories
Shot on Kodak 35mm, Quentin Tarantino's 'Once Upon a Time in Hollywood'
Director Quentin Tarantino's 'Once Upon a Time in Hollywood', received five-star reviews after it premiered at the 2019 Cannes Film Festival.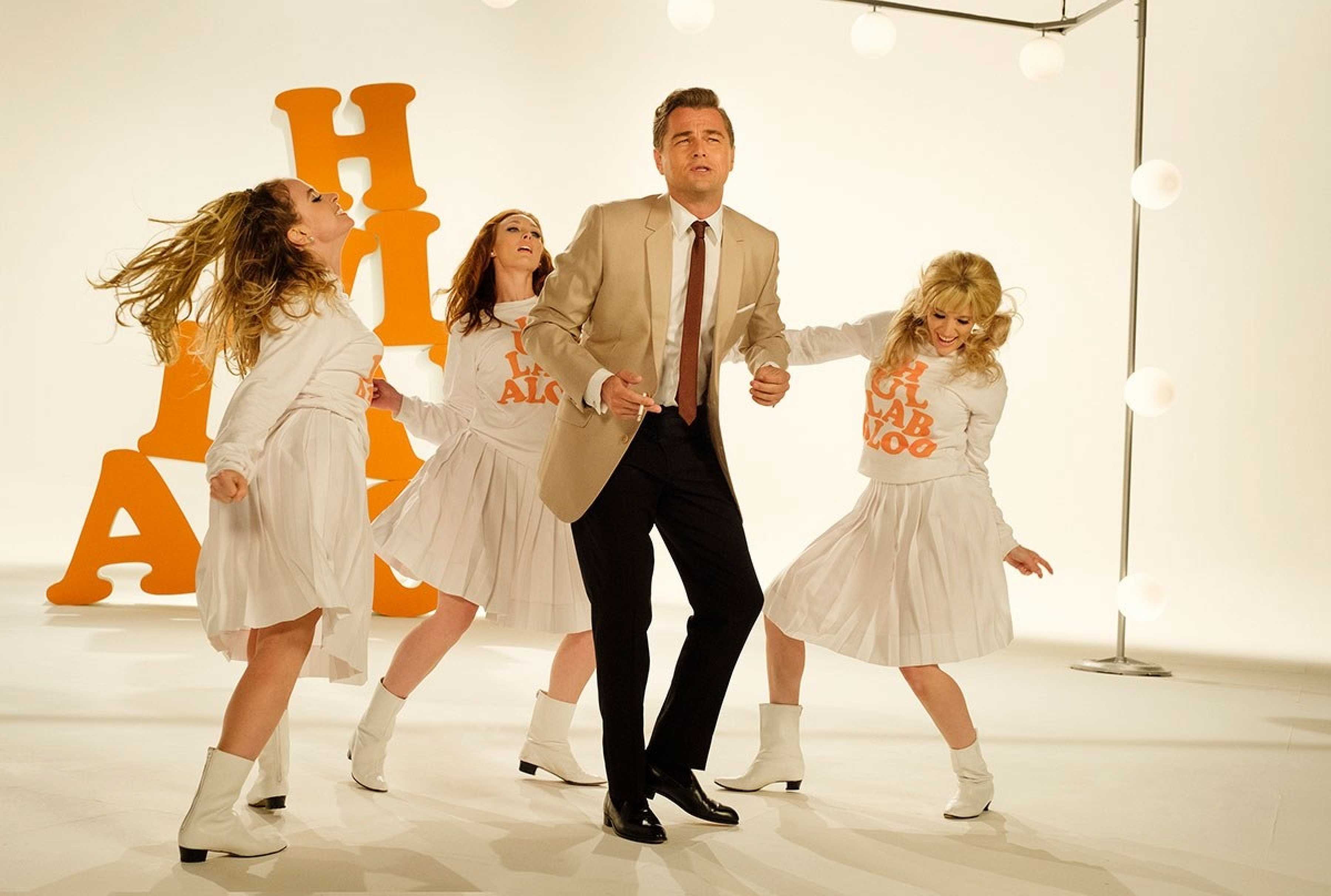 Captured on Kodak 35mm film, director Quentin Tarantino's Manson-murder era drama, Once Upon a Time in Hollywood, received five-star reviews after it premiered at the 2019 Cannes Film Festival. Variously described as "dazzling" and "brilliant" for its rendition of late-sixties Los Angeles, the movie marks the director's sixth collaboration with Oscar-winning cinematographer Robert Richardson ASC.
The $100M film follows Rick Dalton (Leonardo DiCaprio), the faded star of a TV Western series, and Cliff Booth (Brad Pitt), his stunt double and best friend, as they struggle to achieve renewed fame and success in the film industry during the final years of Hollywood's Golden Age.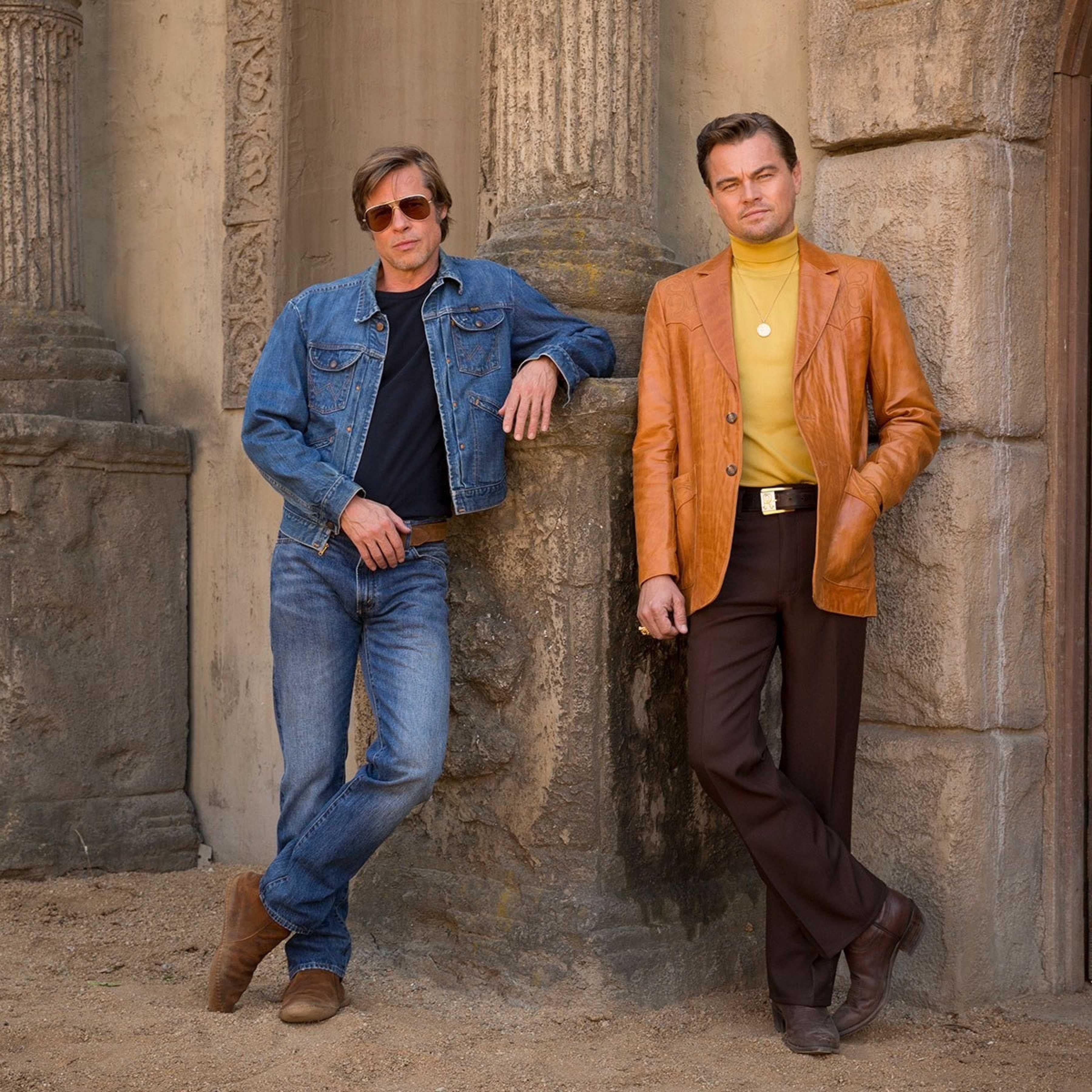 However, in Tarantino's typically twisting narrative style, it turns out that Rick has a famous next-door neighbor, Sharon Tate (Margot Robbie), the pregnant actress who was murdered along with four other people by members of the Manson Family at the home she shared, in Cielo Drive, Benedict Canyon, LA, with her husband Roman Polanski in 1969.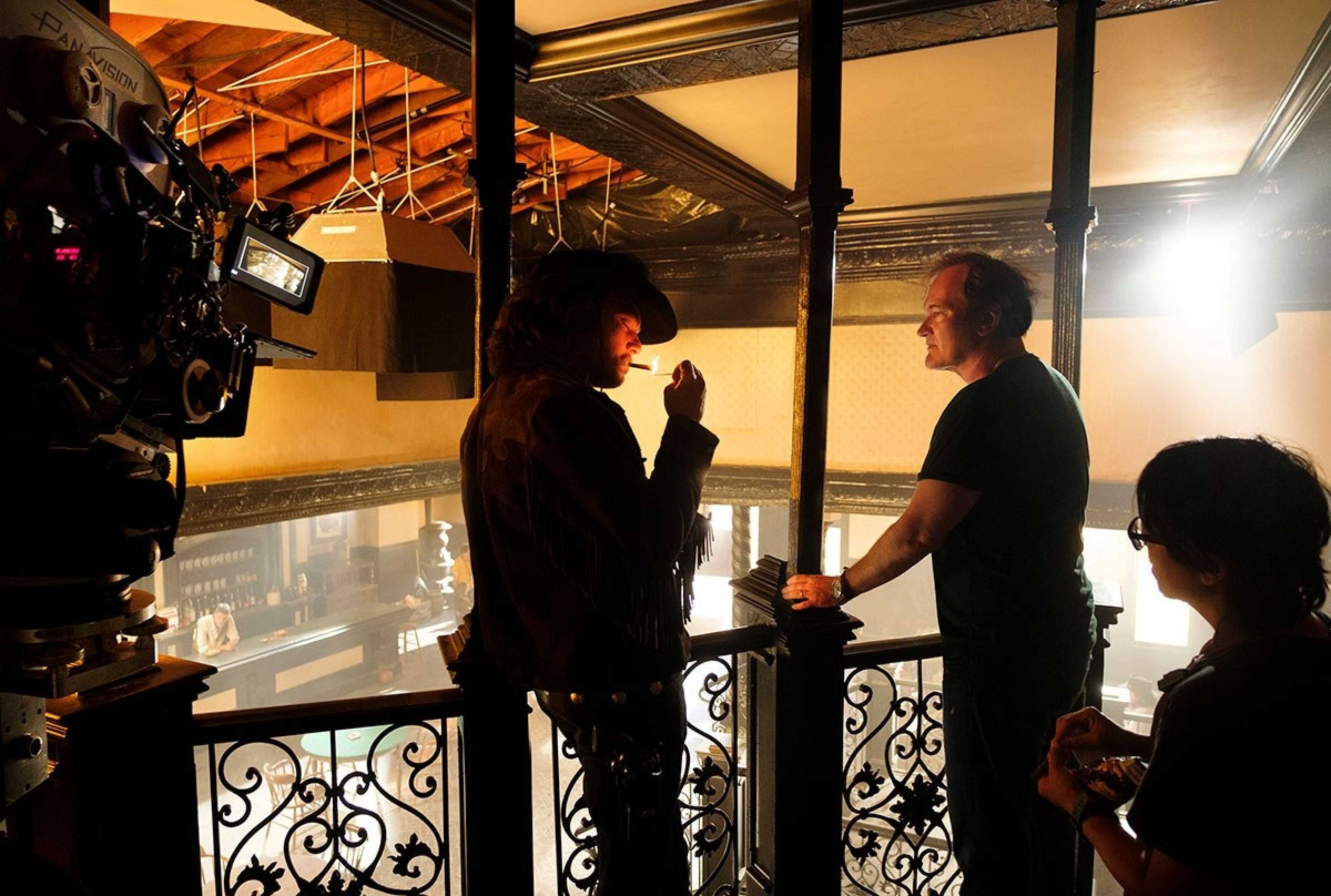 "Once Upon a Time in Hollywood is not easily describable – it's very fresh, and it oscillates between humorous, serious and spooky storylines. But it's very, very, very Quentin, with remarkable monologues and set pieces that are extremely personal to him," says Richardson, the winner of Academy Awards for Best Cinematography on JFK (1991), The Aviator (2004) and Hugo (2011), and the 2019 recipient of ASC's Lifetime Achievement Award.
"I had heard hints that Quentin was closing in on a project about the 'golden years' of Hollywood, when features like Dr. Dolittle were being replaced by such films as Bonnie and Clyde, The Graduate, In Cold Blood, Guess Who's Coming to Dinner and Hells Angels on Wheels," Richardson recalls.
"But I had no idea of the specifics of the story. I was invited to Quentin's house, where I sat in the kitchen and read the script, which was amazing, although he did not allow me to read the final act. Very frustrating."
Recalling his initial discussions with Tarantino about the visual aesthetic of Once Upon a Time in Hollywood, Richardson remarks, "Quentin wanted a film that felt contemporary to 1969, with zooms and a Technicolor IB (Imbibition) look, that was rich and with full-blooded color, while also being lived-in with older time periods and sequences from Rick Dalton's old TV Westerns."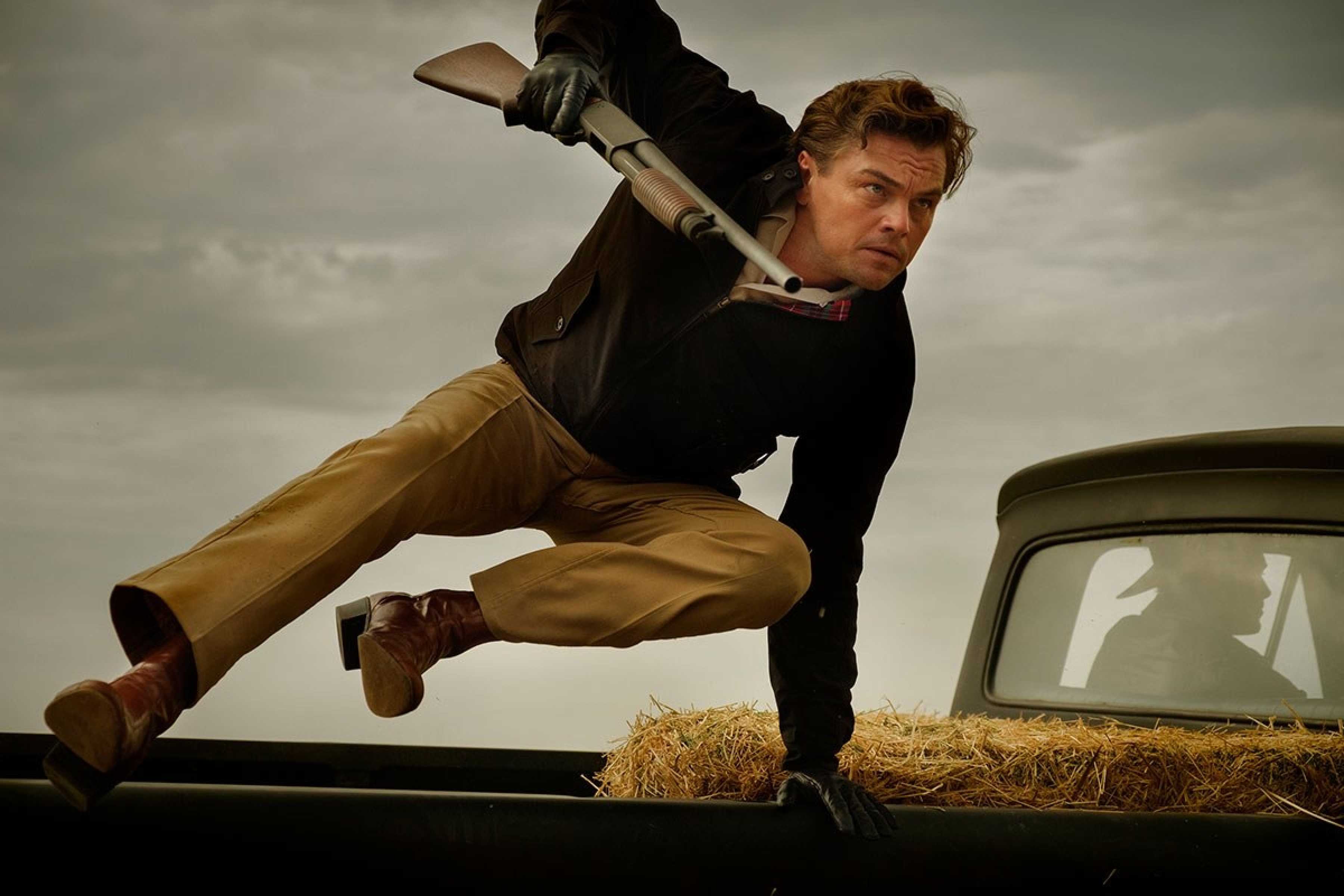 He adds: "There was no 'film vs digital' debate. Digital is not in Quentin's dictionary. All of our work together has been shot with Kodak film." Their previous 35mm motion picture collaborations include Kill Bill: Volume 1 and Volume 2 (2003), Inglourious Basterds (2009) and Django Unchained (2012), with The Hateful Eight (2015) shot in 65mm film.
"From the very beginning, the format for Once Upon a Time in Hollywood was widescreen celluloid – meaning 35mm Anamorphic ­– unless we were shooting Rick Dalton's Western television series, then we were 35mm B&W, and we shot with spherical zooms mostly in 1:33. There were also two sequences, at Sharon Tate and Roman Polanski's home, that we shot on Kodak Ektachrome, one in 16mm and the other on Super8mm."
Immersing himself in the different time periods required for the narrative, Richardson did a vast amount of research, primarily watching films such as Roman Polanski's Fearless Vampire Killers (1967) and Rosemary's Baby (1968), as well as One Eyed Jacks (1961) The Great Escape (1963), Bonnie and Clyde (1967), The Graduate (1967), The Dirty Dozen (1967), Valley of the Dolls (1967), The Trip (1967), The Thomas Crown Affair (1968), Bullitt (1968) and Where Eagles Dare (1968). Vintage television series included Alias Smith & Jones, Maverick, Wanted Dead or Alive and The Rifleman.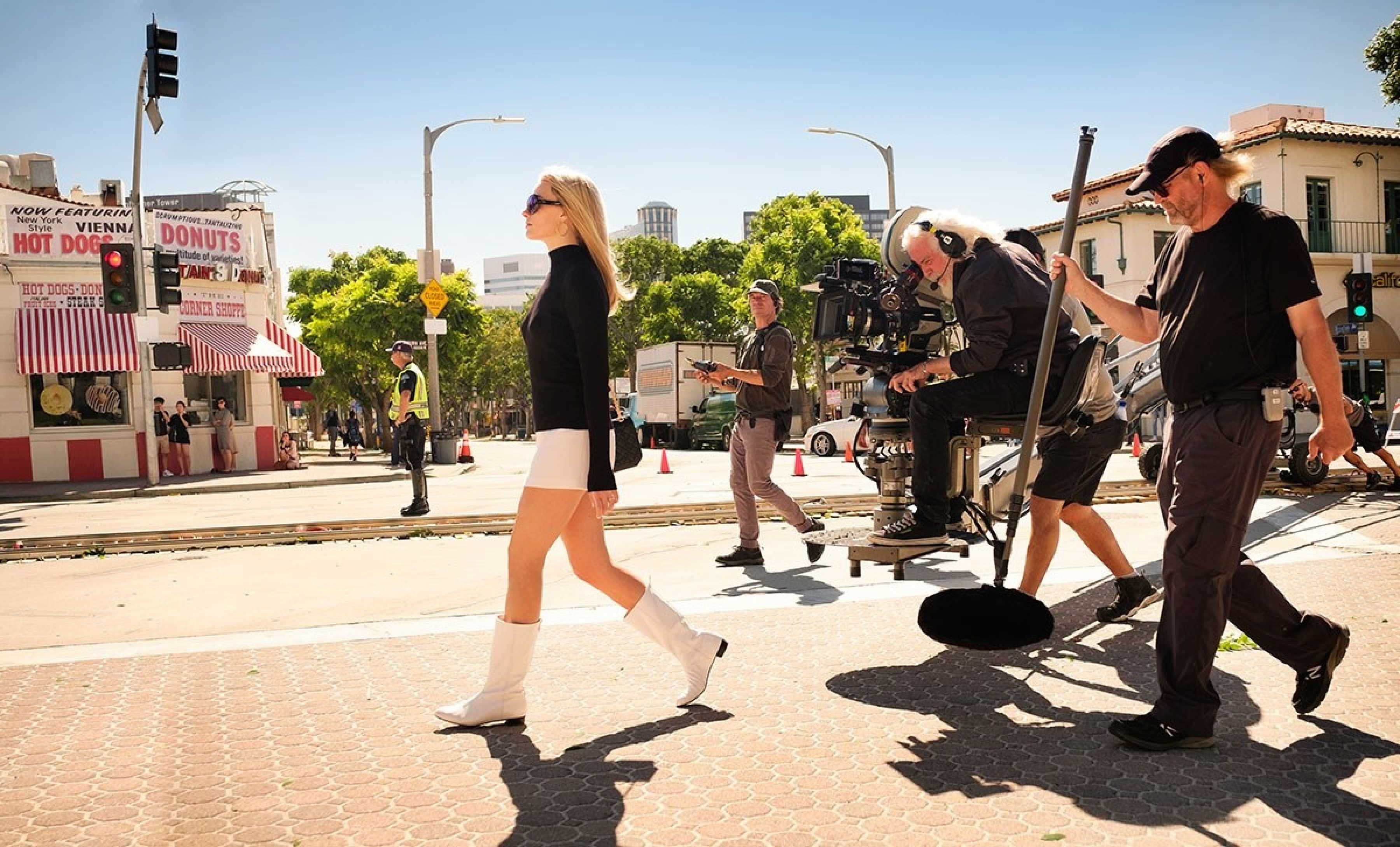 Principal photography on Once Upon a Time in Hollywood started in June 2018, concluding 90 shooting days later in November. The production filmed at multiple locations around LA, including Cielo Drive, Hollywood Blvd, Sunset Blvd and Burbank, along with several LA freeways, as well as in studios in Hollywood.
Richardson selected KODAK VISION3 500T Color Negative Film 5219 and KODAK VISION3 200T Color Negative Film 5213 as the primary color stocks for the production, sometimes pushing the exposure between a half and full stop, primarily to allow greater access to what a street or location might give off naturally, but also to deepen the stop on the lens to avoid filming wide open.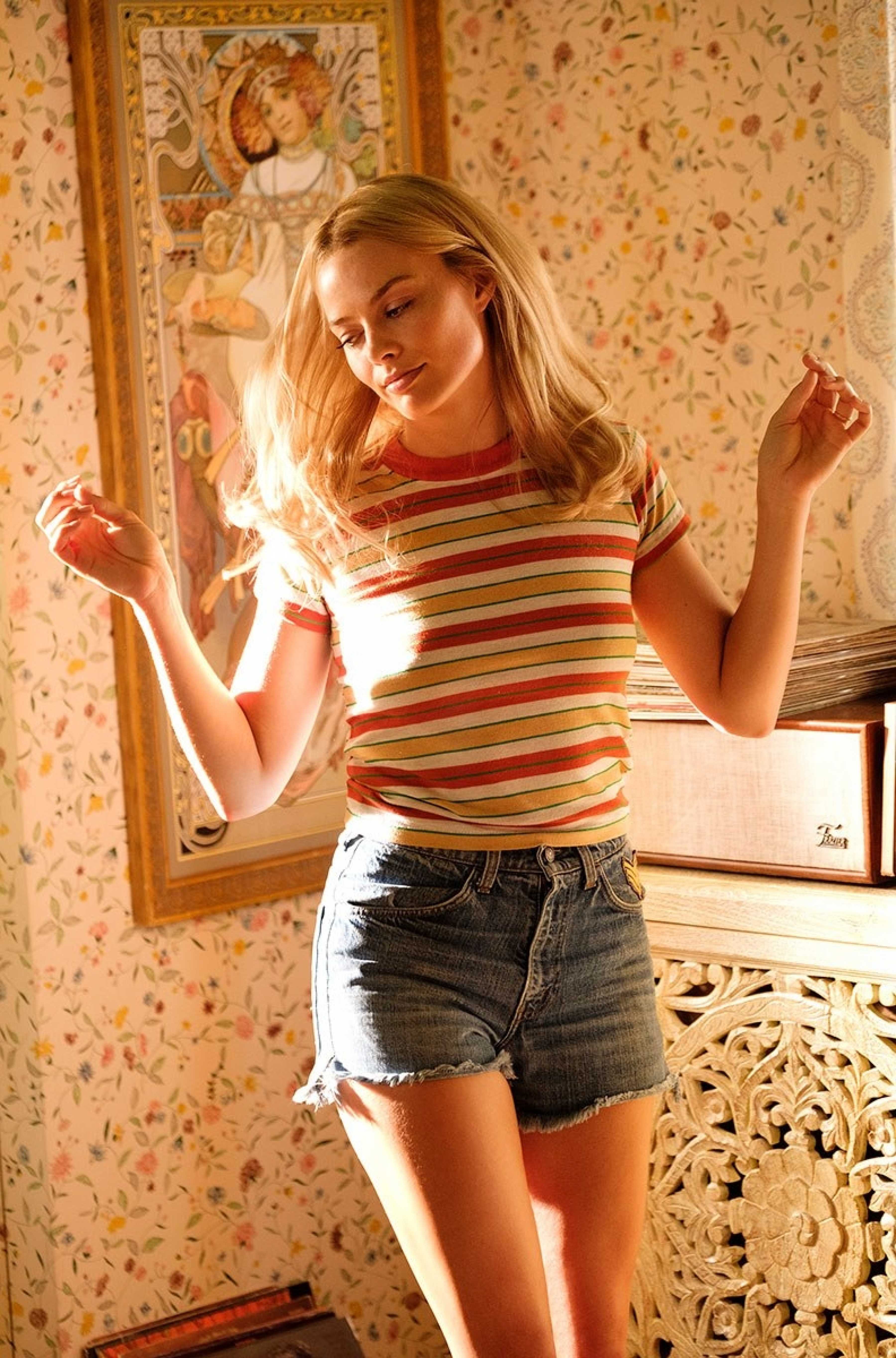 "I love film for many reasons, the first amongst those being the way it captures skin. There is a softness that is difficult to achieve in digital. Kodak has been working on this for many long years so, obviously, they have an advantage."
Fotokem did all of the negative processing and the printing of film dailies. "Yes, we printed dailies," he remarks. "All selects were printed, and everyone was invited to view them with Quentin at the office, where a temporary screening room was built. Some film dailies review sessions took place at Fotokem as well if it were more convenient due to location at the time."
With 35mm film as the capture medium, Richardson says, older sets of Panavision C- and E-series Anamorphic lenses, adjusted for close focus by Dan Sasaki at Panavision, combined with the work of production designer Barbara Ling, costume designer Arianne Phillips, plus the movie's hair and make-up teams, all helped to evoke the late 1960s, as well as the separation between other time periods that are pivotal to the story.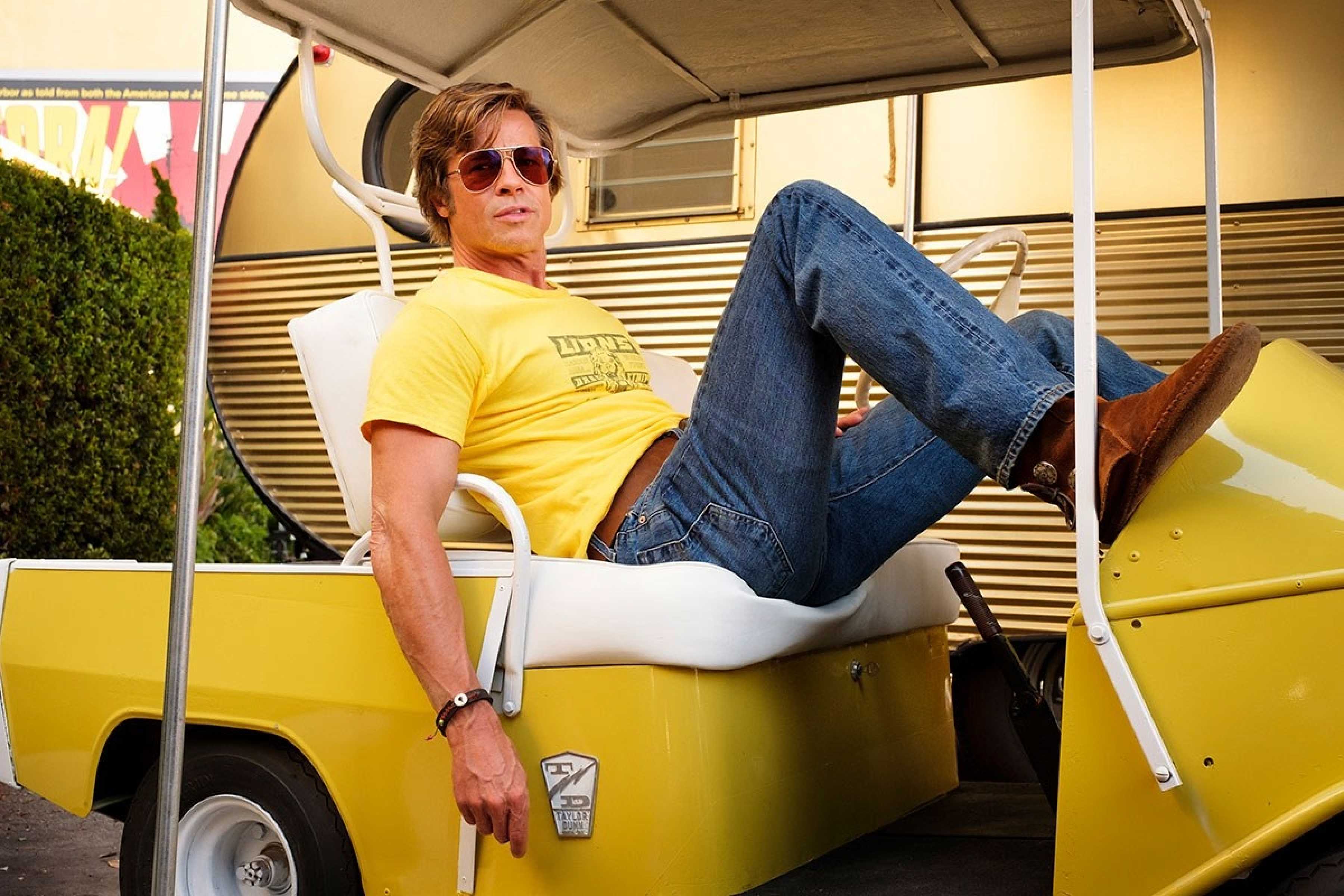 "The vastness of the film was epic in its demands, and it was one of the most complex films I have shot – it constantly pushed me," Richardson admits. "The many sequences ranged from replicating fake Westerns in B&W to fake Westerns in color, as well as dance sequences from television, and dark night shoots. It's going to be another unique, fantastic film, and I am sure people are going to love it."