Filmmaker Stories
Compulsory's celluloid culture with Kodak supports better filmmaking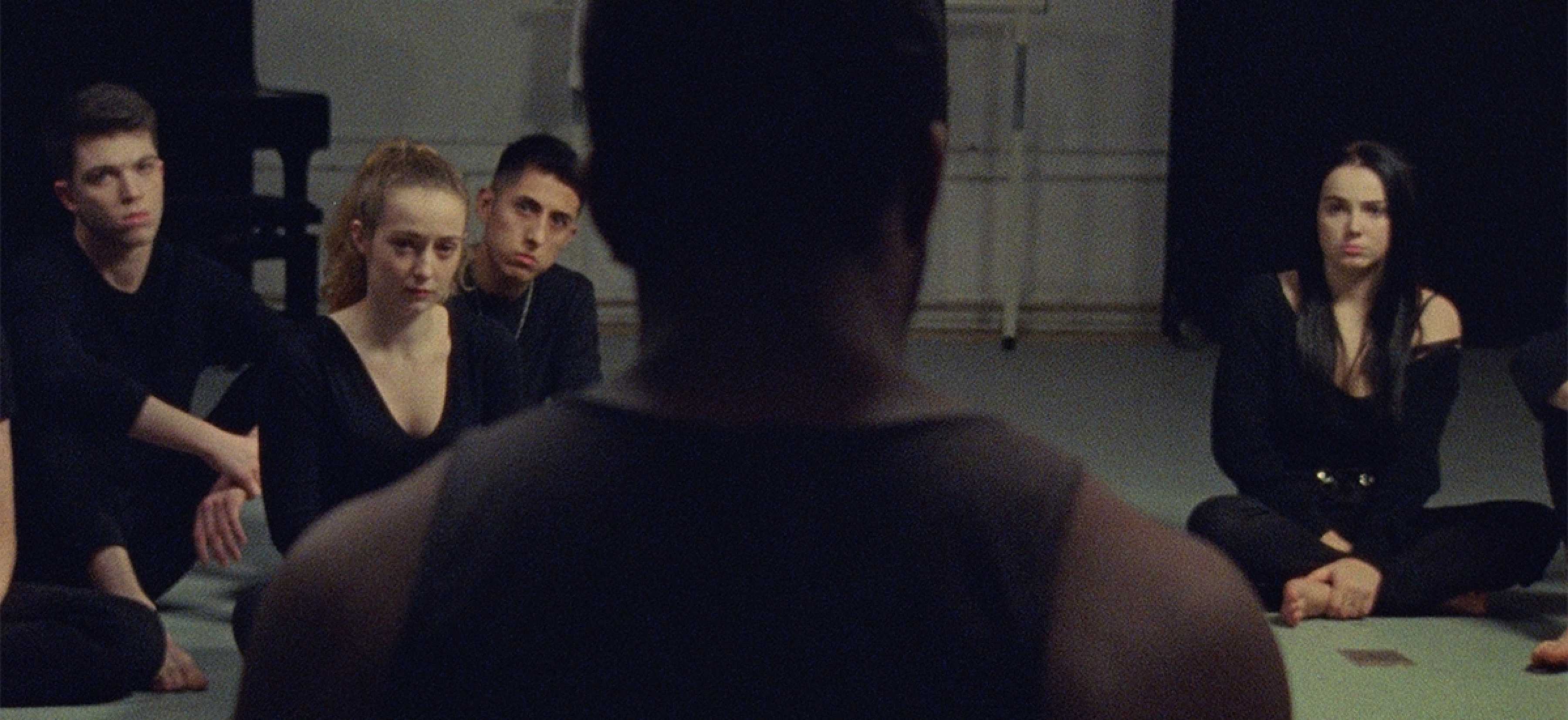 "We genuinely believe that shooting on celluloid will make you a better filmmaker," says Chris Toumazou, a founding partner and head of film at London entertainment company Compulsory. "Analog production using film, sustained by a long and symbiotic relationship with Kodak, has helped us to foster the storytelling skills of many up-and-coming directors, whilst also helping to differentiate the look-and-feel of the varied productions we make."
What started out in 2013 as a means to find gainful employment – with Toumazou initially producing promos out of his suburban bedroom, alongside university friends and company partners Kadri Mahmoud and Kiran Mandla – Compulsory has flourished into a thriving incubator for directors shooting eye-catching music videos for artists such as Arlo Parks, The 1975, Stormzy and Madonna, and brand work for multinationals including Gucci, Vogue, Moncler Adidas and Burberry.
Compulsory regularly picks up UKMVA and Creative Circle Awards, and its short films have also earned accolades on the festival circuit. A prime example is the unsettling Play It Safe (2021), directed by Mitch Kalisa and shot on 16mm by DP Jaime Ackroyd, which the garnered the prestigious 2021 Grand Jury and Audience Awards at SXSW and a BIFA nomination.
"Compulsory was born out of our desire as media graduates to make films, together with the frustration that there were simply not many jobs around for people like us back then," Toumazou recalls. "It was also established at a time when there was a mass migration towards digital, particularly at entry-level using DSLRs where most of the work looked the same.
"Kadri, Kiran and I wanted to create a space where we could work with people we liked personally with an emphasis on nurturing talent. But we wanted to make things that felt honest, real and different, and for us that meant celluloid film. We started out shooting low-budget music videos on 16mm, loading and directing ourselves, learning how to do a lot with very little, and hoping we would get taken seriously.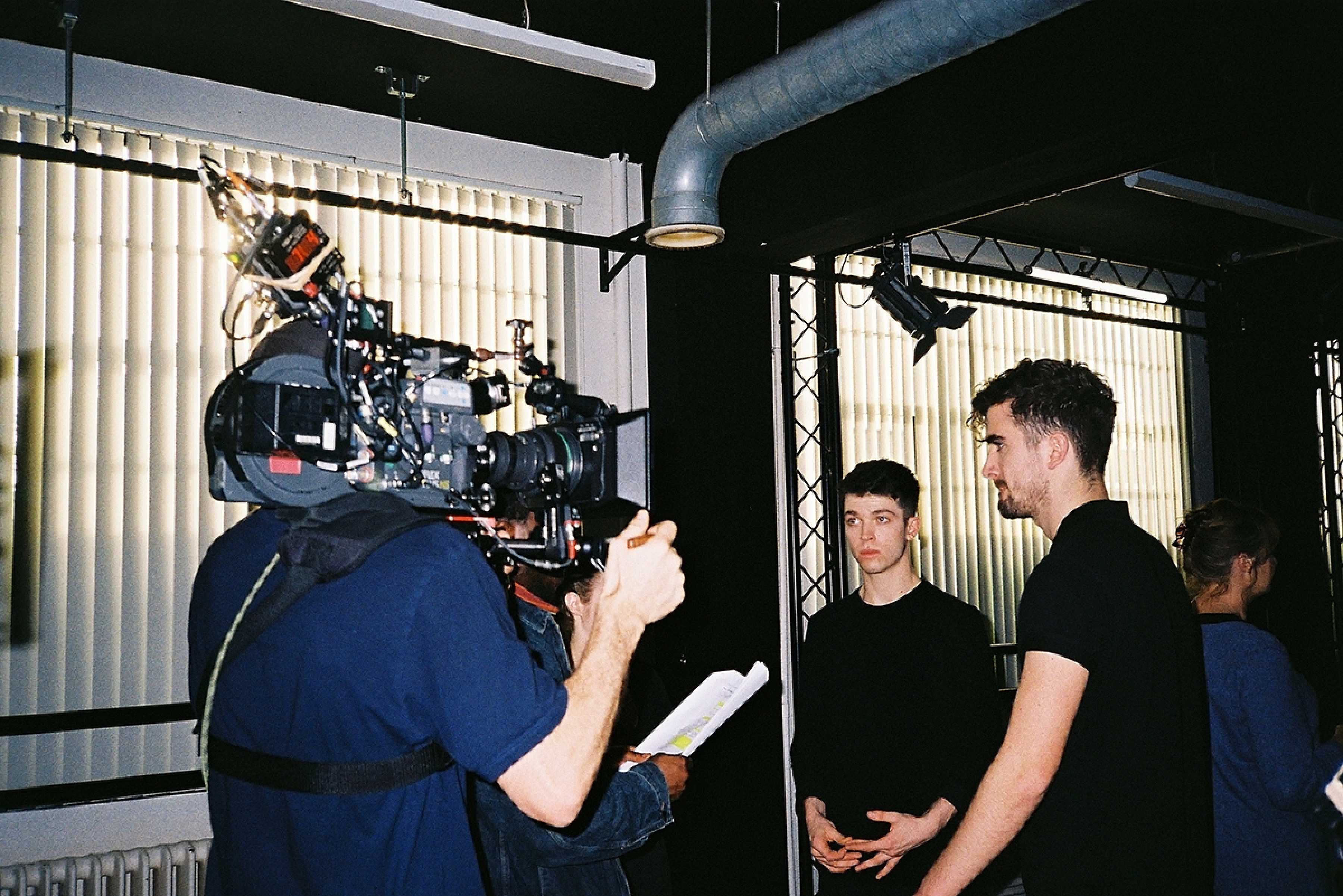 "As time has gone by, Compulsory has scaled considerably as a company. We shoot multiple music videos and commercials every month, with shorts and full-length features in the pipeline. And we still love film – not solely for its uniquely resonating textural qualities but because it makes you make decisions."
Toumazou explains further, "When you are a young director it can be daunting to bring your imaginative ideas effectively to the screen. Film forces a decision out of you. Because you have a stock limit and a shooting ratio, you have to shoot images that you truly believe in. When shooting on celluloid, you don't run the camera until you know what exactly you want to achieve and how you are going to do that. It's considered filmmaking – it cuts through the noise of creative uncertainty and endless takes you might succumb to when you shoot digitally."
Toumazou highlights Play It Safe as an example of the benefits of analog production. The 13-minute film was shot over two days in December 2019, using an ARRI 416 16mm camera and Cooke S4 lenses, in 2:1 aspect ratio, on to KODAK VISION3 500T Color Negative Film 7219 in 16mm format. It follows Jonathan (Jonathan Ajayi), a budding actor who finds himself out of place at the middle-class London drama school he attends. Typecast for the role of a black gangster in a classmate's play, Jonathan courageously decides to demonstrate the racial prejudices he faces during a role-play exercise, much to the profound discomfort of his supposedly liberal-minded peers and teacher.
However, in a clever twist to the visual storytelling, their reactions, rather than Jonathan's performance, are depicted on screen, essentially holding up a mirror to the audience with regard to unconscious racism, and forcing us all to reflect on our own actions and behavior.
"Play It Safe is powerful, moving and uncomfortable to watch, and is a testament to Mitch's mindset and thinking as a director schooled in the disciplined ethos of using film," says Toumazou. "Aesthetically, he chose to shoot on 16mm film, not only because of its textural and expressive qualities, but also its visual timelessness. The events in the film could be from 30 years ago or even 2030.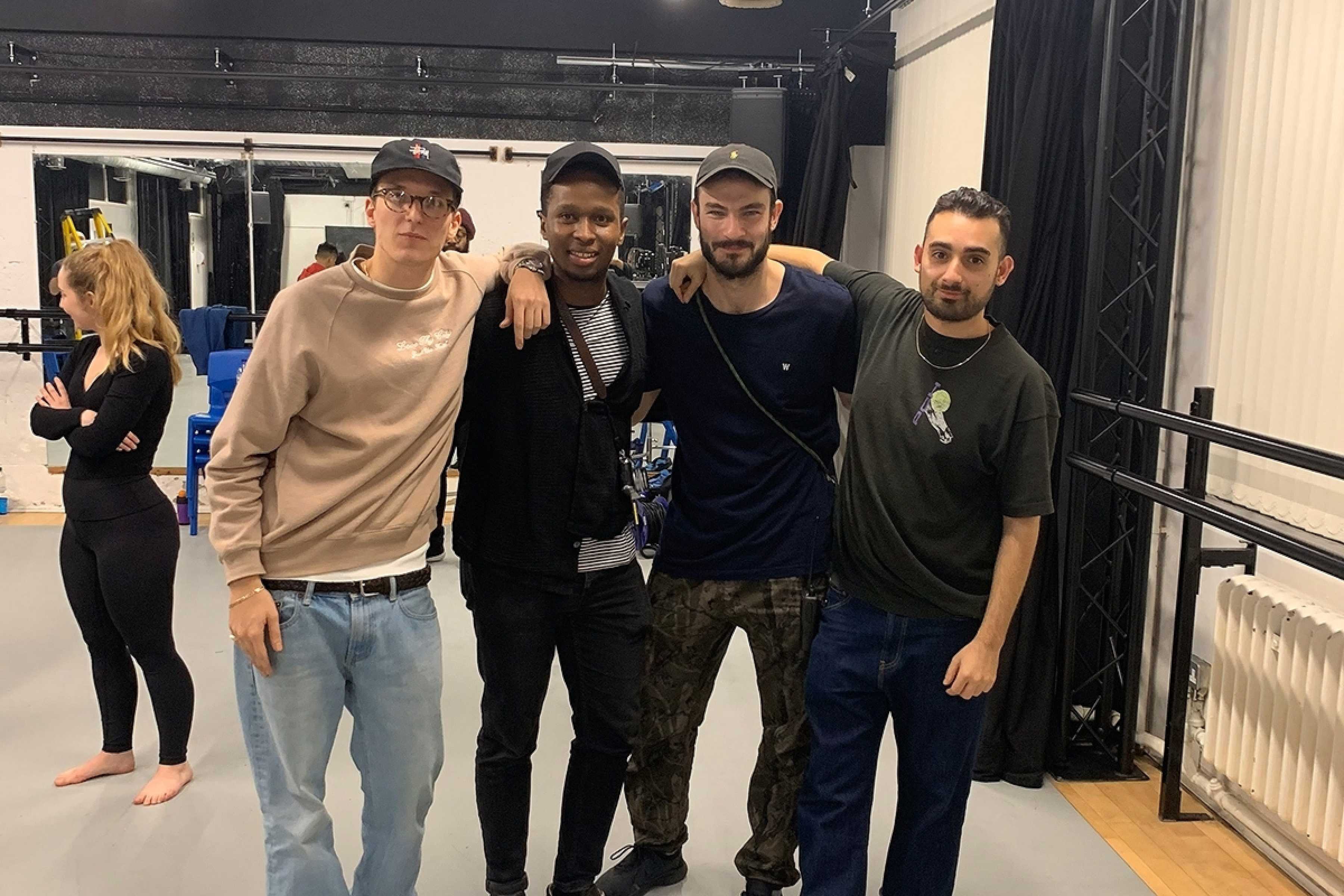 "Production wise, the visual approach Mitch took with his DP Jaime Ackroyd to frame the action and move the camera in quick, simple and decisive ways, whilst clearly articulating what he wanted from cast and crew, made for an efficient shoot, where everyone was focused on getting the most from each take. It could all have easily been overthought and become over-complicated had it been a digital production.
"Ultimately, Play It Safe demonstrates Mitch knows innately how to put images together, and by using film he delivered an end result that enables honest discussion and debate about the ongoing, excruciating experiences amongst people of color, especially in places where you would hope racism had been expunged."
Regarding the production of Play It Safe, DP Jaime Ackroyd says, "Film is a finite resource during production, and you therefore have to make purposeful decisions. I found Mitch's script to be super powerful and could immediately see how his treatment of the story's finale, with slow zooms from the dolly, was very thoughtful, brave and unconventional filmmaking."
As for the supporting role of Kodak in the rise of Compulsory as a hot house for new talent and doing things differently, Toumazou concludes, "Over half of our productions today are originated on either 16mm or 35mm film, and celluloid is a big part of how we encourage and grow new talents.
"We are grateful that the team at Kodak in the UK has been so supportive and encouraging of our efforts to develop and sustain a culture of celluloid filmmaking over the years. Like A&R people do in the music industry, they have made a point of talent scouting and supporting the artistic and professional development of a new generation of filmmakers. Having belief is us and our projects means a lot."