Filmmaker Stories
Kodak 35mm 3-perf film helped DP Shabier Kirchner bring radiance to Celine Song's debut movie 'Past Lives'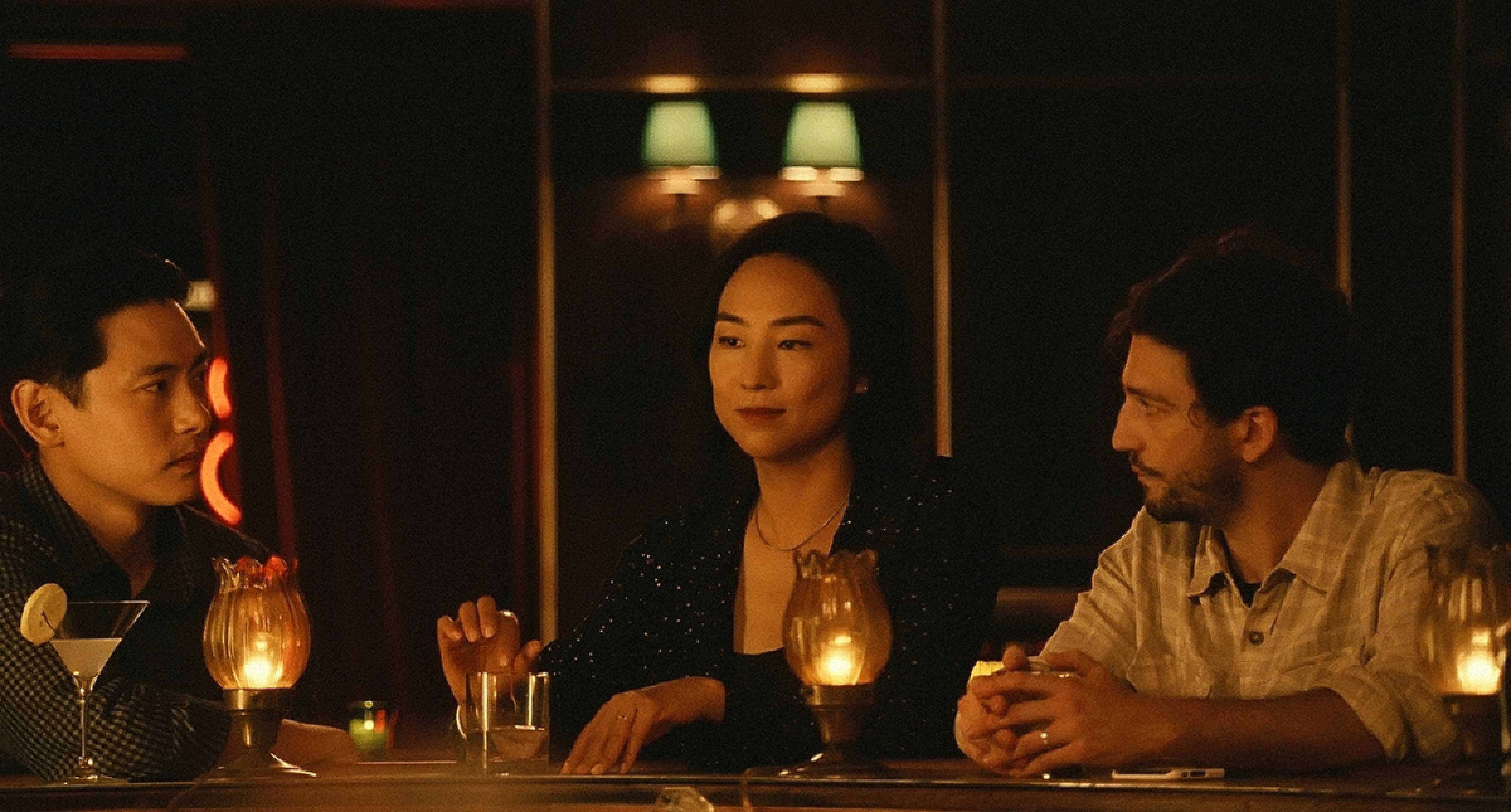 Shooting on Kodak 35mm film, Antiguan DP Shabier Kirchner created an air of radiant romance for Celine Song's debut feature Past Lives, a story about long-lost childhood sweethearts reconnecting as adults.
The film opens in a bar, where Hae Sung (Teo Yoo), Nora (Greta Lee) and Arthur (John Magaro) are observed by an unseen couple who try to guess the relationships between them. It then rewinds 24 years to Seoul, South Korea, where Hae Sung, a gentle boy, and Na Young, an adventuresome girl, are 12-year-old classmates. They develop an attraction for one another, but Na Young's family immigrate to Toronto, whereupon she changes her name to Nora, and the youngsters lose contact.
Twelve years later, Hae Sung has finished his national military service, while Nora has moved to New York. Thanks to Facebook and Skype, they manage to reconnect and hold lengthy, long-distance conversations that reveal deep-seated connections but practical disconnections – Hae Sung is moving to China for a language exchange and Nora is about to attend a writer's retreat. Nora tells Hae Sung she wants to focus on her writing and her life in New York, and their connection fizzles to an abrupt halt.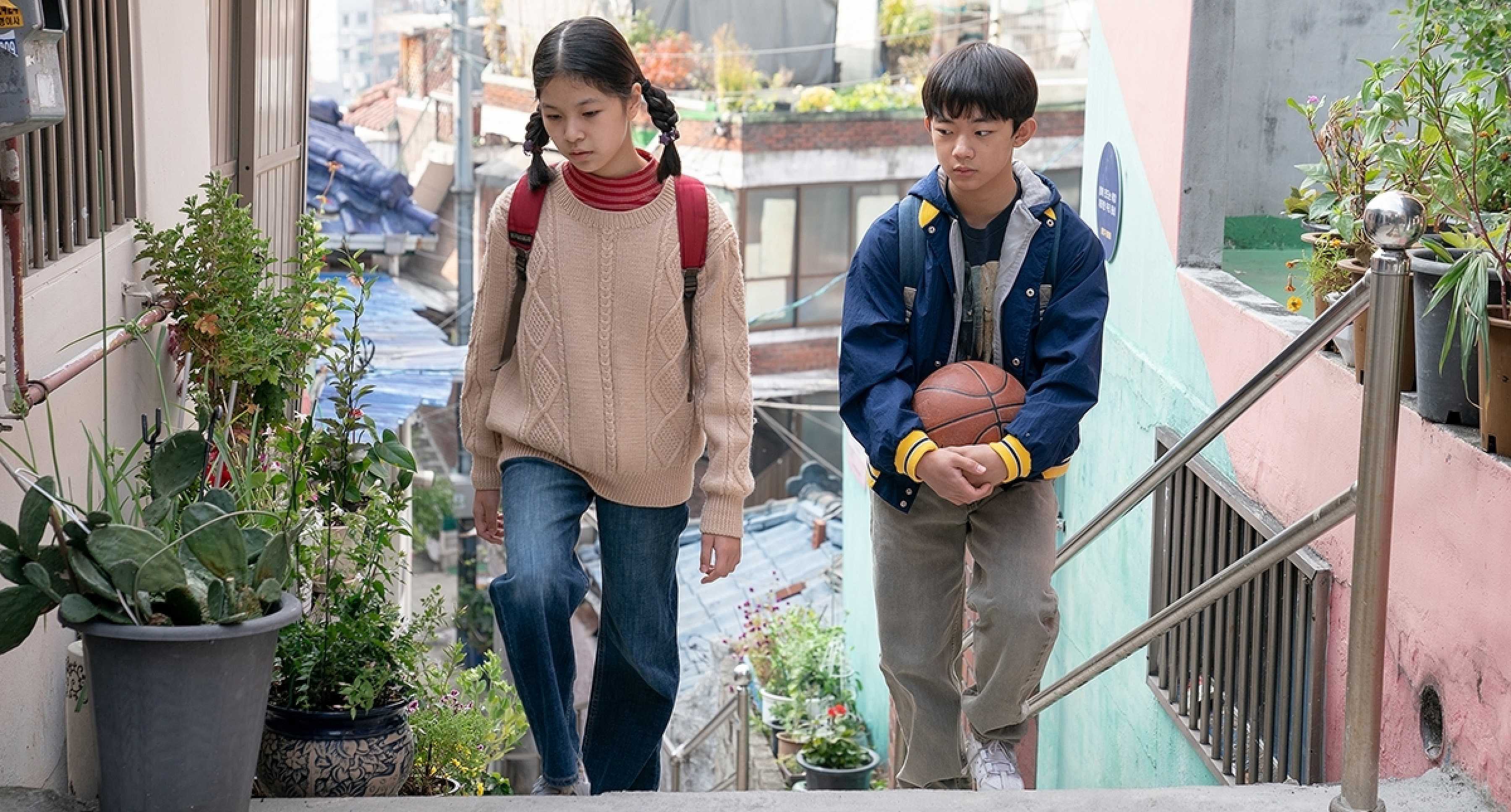 At the writer's retreat, Nora meets Arthur, and tells him about the Korean concept of in-yuon – how two people are connected by a thread over the course of their lives, and that if you meet someone, however briefly, it means you met in a past life, and that lovers are people who have met many times over.
Twelve years later, Nora, now a playwright, Arthur an author, are married and living in New York. Hae Sung and Nora reconnect by social media and Zoom, and physically reunite when he decides to visit her. Will they rekindle their young love, or is Nora simply a girl from his memory?
Past Lives was released at the 2023 Sundance Film Festival with critics praising Song's sensitively drawn debut about love and observations on the human condition, along with Kirchner's captivating cinematography. Kirchner, now a New York resident, won a BAFTA for director Steve McQueen's five-part anthology series Small Axe (2020).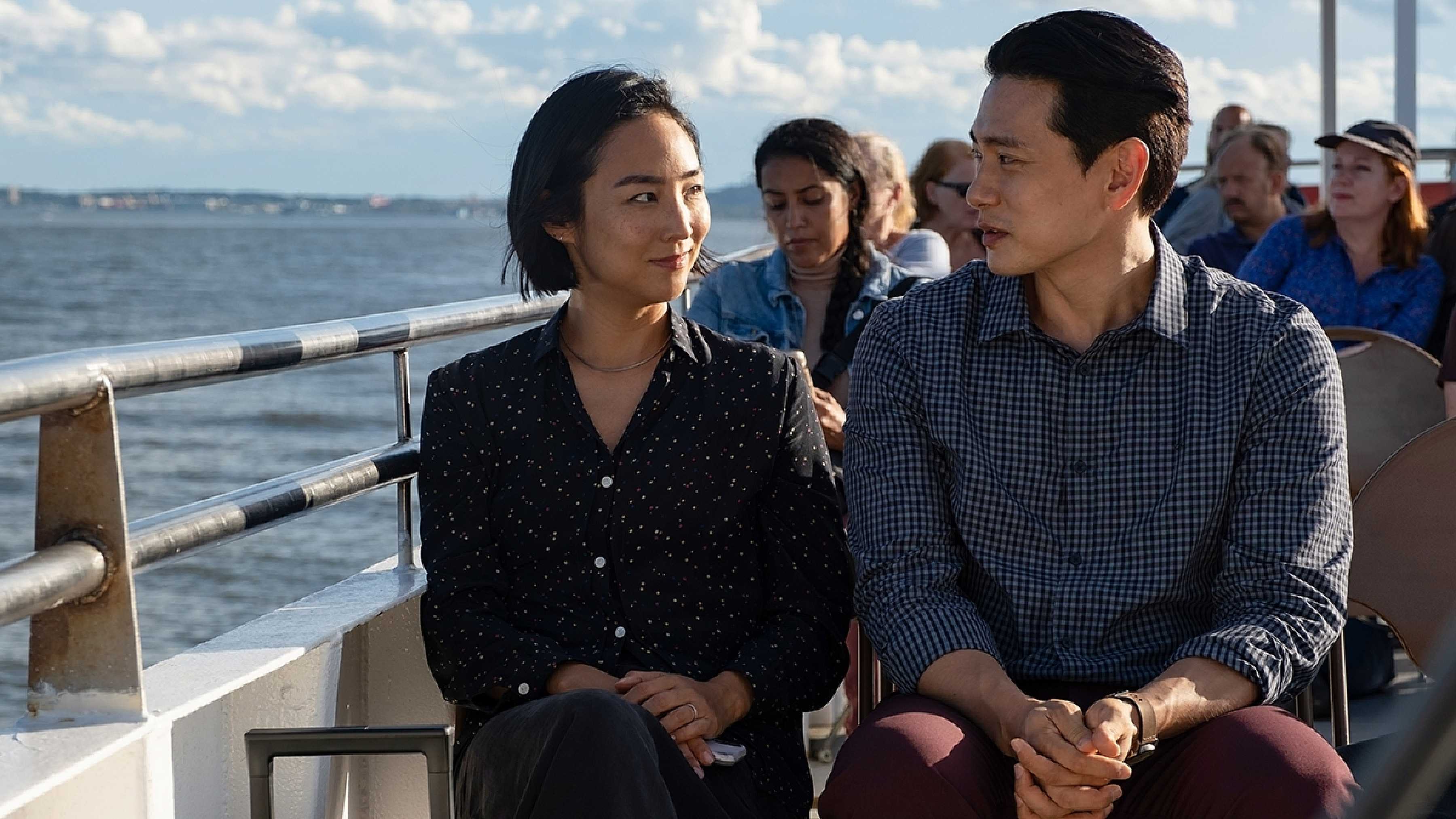 "When I first read Celine's story, I saw so many similarities in what was happening in my own life and felt the script was masterful at pulling on the echoes in people's lives in general. It resonated with me in a profound way. I was in a shambles after reading it and knew immediately this was my next project."
Song, is a South Korean-Canadian theatre director and playwright, based in the US. Coming from this different artform and this being her film debut, Kirchner says, "The visual language of a film is rarely obvious to me after the first read of a script and this was no different. But I was fortunate enough to have a long enough prep time with Celine where we really broke the story down, scene-by-scene, shot-by-shot, and time was also important for us to create our own shorthand in communicating.
"The script was imbued with ideas that were effortless to connect with – the relentless nature of time, place, in-yuon, identity, love, loss and destiny. All things that presented an exciting challenge to bring to life visually.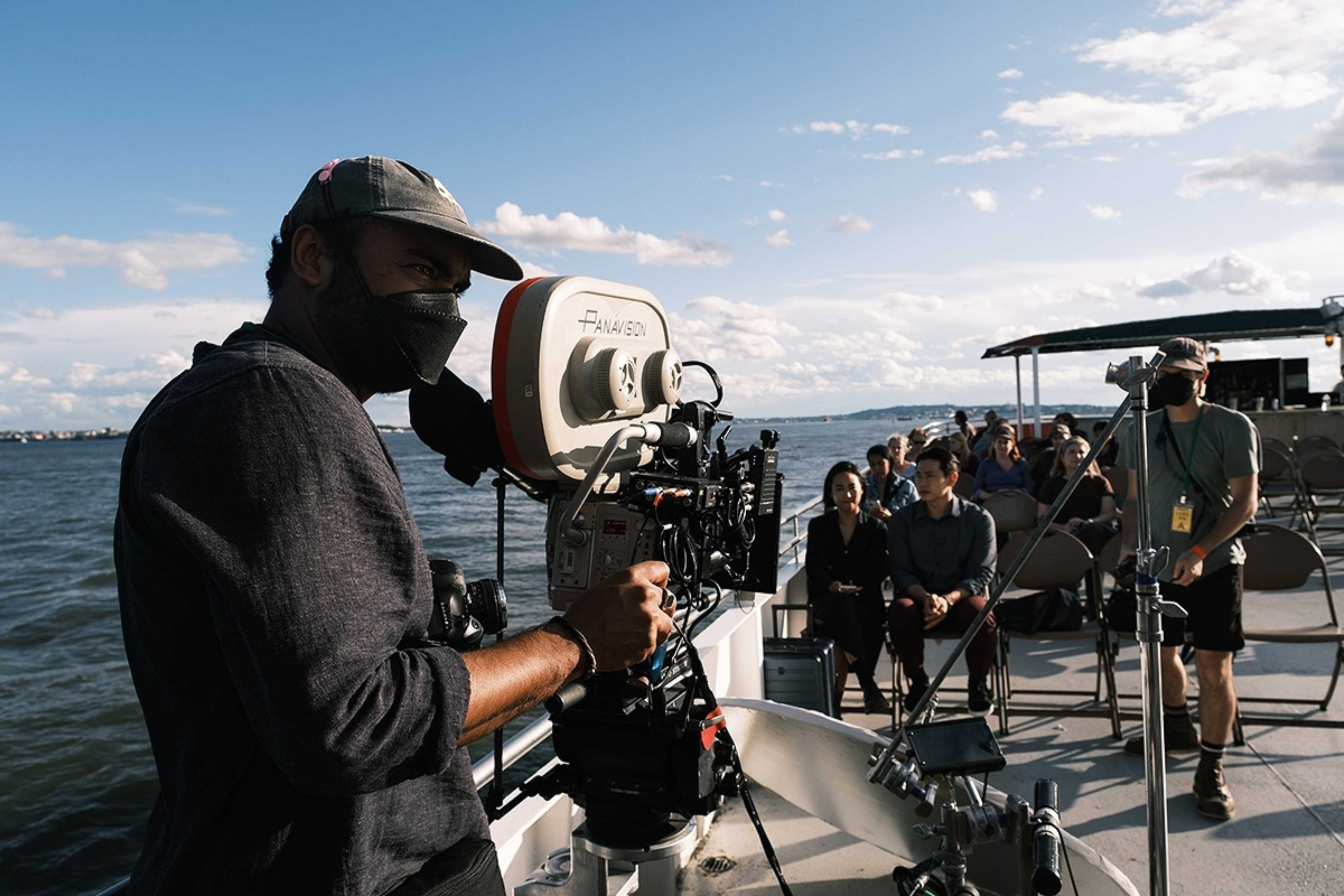 "I'm a firm believer that sound and music can convey an emotion way quicker than a photograph. So, before we discussed visual references, we spoke about different scenes in terms of sounds and the emotions they evoke.
"Celine shared a playlist she had made which created a kind of sonic map – of classic Korean love songs, orchestral pieces, and melodic tunes – that helped give me a really clear emotional handle on the film, and how the audience was supposed to feel through the ebbs and flows in the story. When that was clear, we went through the script with Grace Yun, the production designer, watched a host of different films, and started talking about the visual language of the movie."
Kirchner reveals that Like Father, Like Son (2013, dir. Hirokazu Koreeda, DP Mikiya Takimoto) proved an important and inspirational reference, as did Yi Yi (2000, dir. Edward Yang, DP Yang Wei-han), for their respective treatments of love and the economy of their cinematographic styles.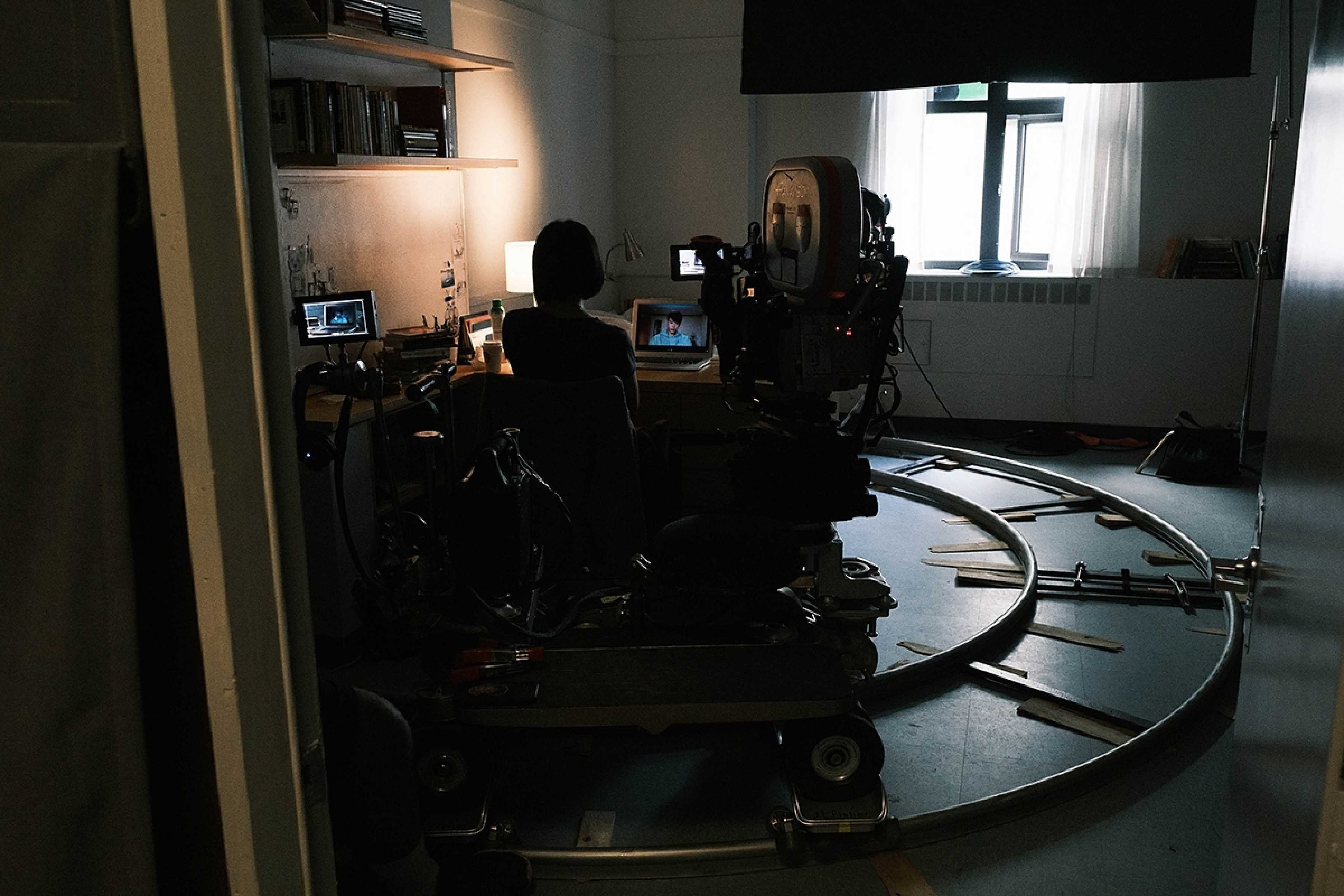 "Some of the ideas behind creating the visual vocabulary of Past Lives were grounded in expressing the characters internal life through their external surroundings, using the repetition of architecture, camera movement, composition and ever-changing light to give a sense of the inertia of time."
Regarding the decision to shoot Past Lives on 35mm film, Kirchner says Song expressed her desire to make a film about the passage of time that felt timeless in itself.
"There's something infinite about film and the way you can use it to capture the passing of time," Kirchner remarks. "I shot some tests, and Celine immediately fell in love with the look of film to the extent that she went out to bat for it amongst the producers. She said she would approach the production using her considerable theatre experience – to rehearse, rehearse and rehearse with the actors, and to capture the action in as few takes as possible. It required a little leap of faith from the producers to allow a first-time filmmaker to shoot on 35mm film, but she pulled it off.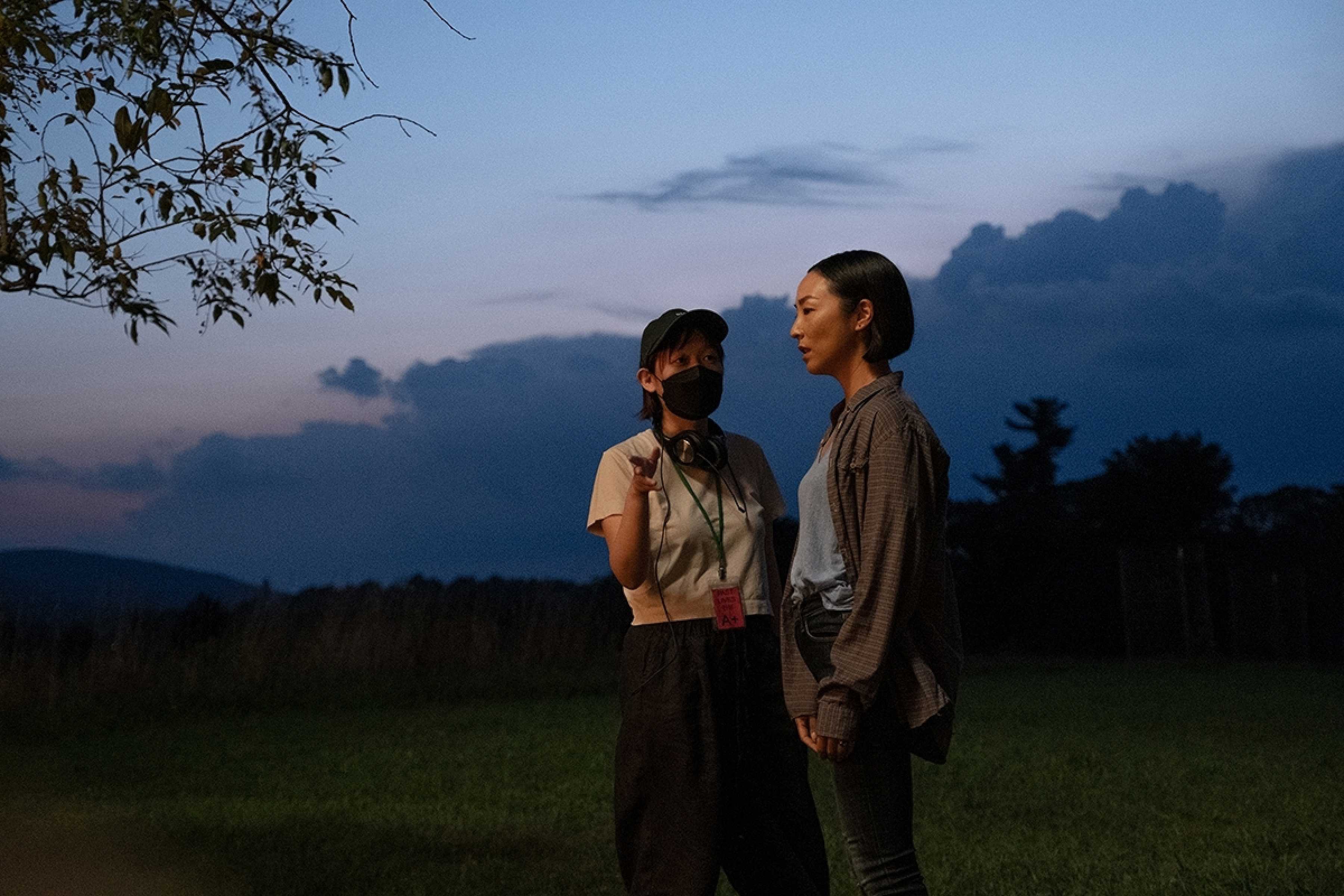 "True to her word, Celine spent a lot of time with the actors making sure they understood what they needed to achieve. When we shot, she knew after the second or third take whether she had what she wanted, and we maintained a similarly low shooting ratio from start to end."
Production on Past Lives took place during July and August 2021 at locations around New York, including the city's ferries, and under and along the landmark Manhattan Bridge. The apartment sets for Hae Sung and Nora's Skype/Zoom conversations were built adjacent to one another at Greenpoint Studios, Brooklyn, and filmed simultaneously. The production then moved to Seoul, South Korea, and filmed from late October to early November.
Kirchner went with a Panavision Millennium XL 35mm 3-perf camera, plus a variety of Panavision optics for the shoot – Ultra Speeds, that were introduced in the mid-70s, P-Vintage lenses that incorporate vintage glass from the Ultra Speeds, and Primos, which are designed to intercut seamlessly with a variety of other lenses. He also included de-tuned 11:1 and 24-70mm Primo Zooms into the mix. Panavision New York supplied shooting package.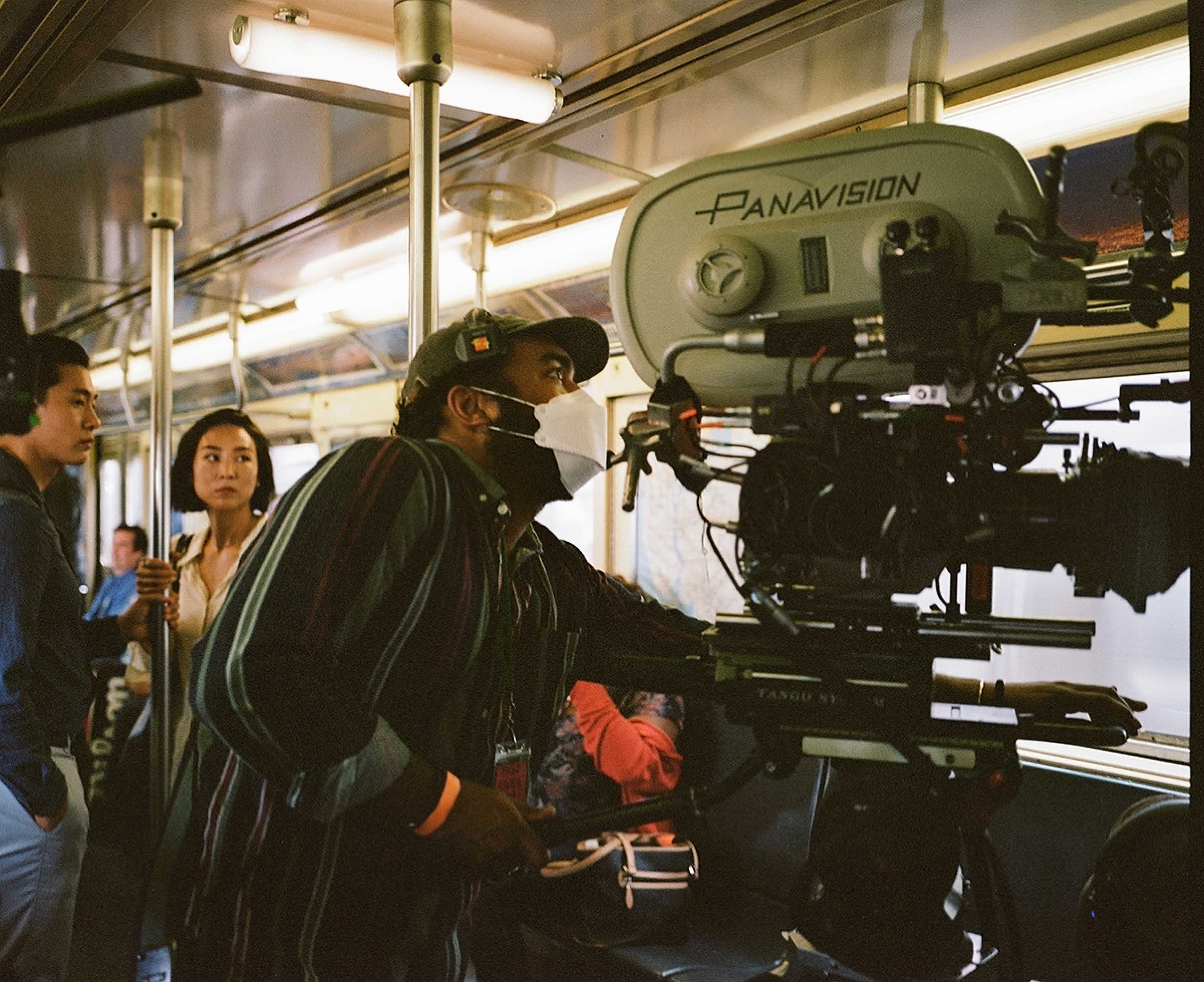 "The Millennium XLs have plenty of cinema history, and I especially like them as you are able to top-load the mag when you are shooting in tight spaces and corners, as I knew we would be," remarks Kirchner.
"My lens choices really came from conversations that Celine and I had about camera movement, or the considerable lack of movement, as many scenes play out with a static camera or imperceptible moves. She was incredibly discerning during these discussions as to how different focal lengths on close-ups, mid-shots and wides could accentuate a moment.
"With that in mind, the lenses that looked best doing those sort of soft maneuvers were the 32mm, 40mm and 65mm lengths. Between the three types of lenses, some looked better on faces and close-ups, others were sharper for wides. We used the zooms for a few very slow move-ins, like the car work on Hae Sung as a child in Seoul and as an adult in New York."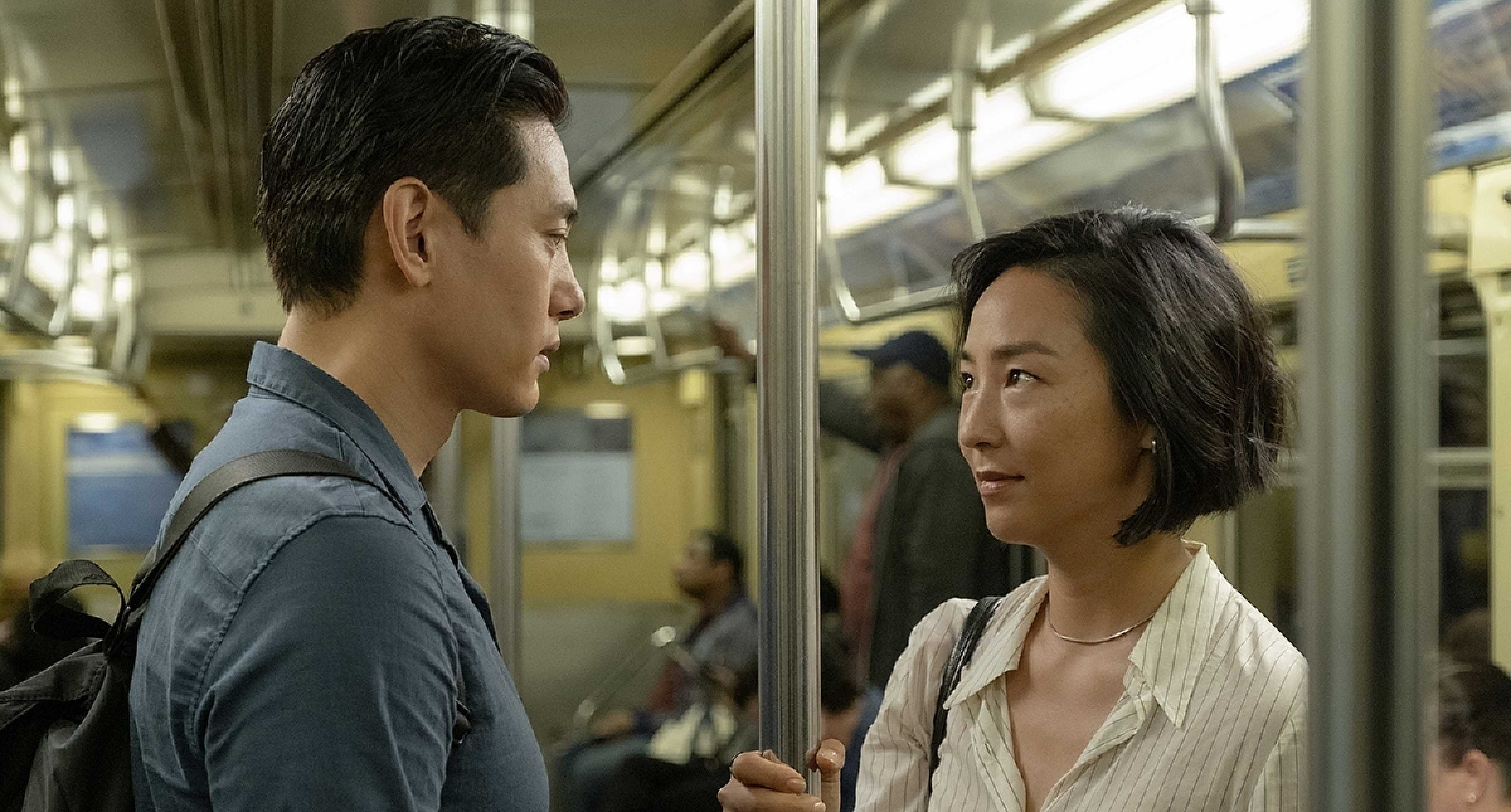 Kirchner went with KODAK VISION3 500T Color Negative Film 5219 for the entire production. He had previously used 500T for three of the five films he shot for Steve McQueen's Small Axe (2020) – Mangrove and Red White and Blue used 35mm 5219 – in order to keep a familiarity of texture and look throughout each. The same applied to Past Lives.
"The 500T 5219 is probably my favorite filmstock," he says. "It has the versatility to handle a wide variety of day/night, interior/exterior lighting conditions – from sunny or overcast exteriors, to brightly-lit or dark interiors with mixed color temperatures – and the results look so rich and beautiful, which Celine loved. Also, Kodak emulsion has a broad range for capturing skin tones, with subtle hues.
"I push-processed most scenes by one stop, to increase grain and contrast in the image, and deepen the sensation of the color. However, I sometimes pull-processed by two stops, such as the scene when Nora and Arthur are in bed discussing her relationship with Hae Sung. Essentially, I did a lot of different manipulations as knew I could trust the 500T to deliver different looks."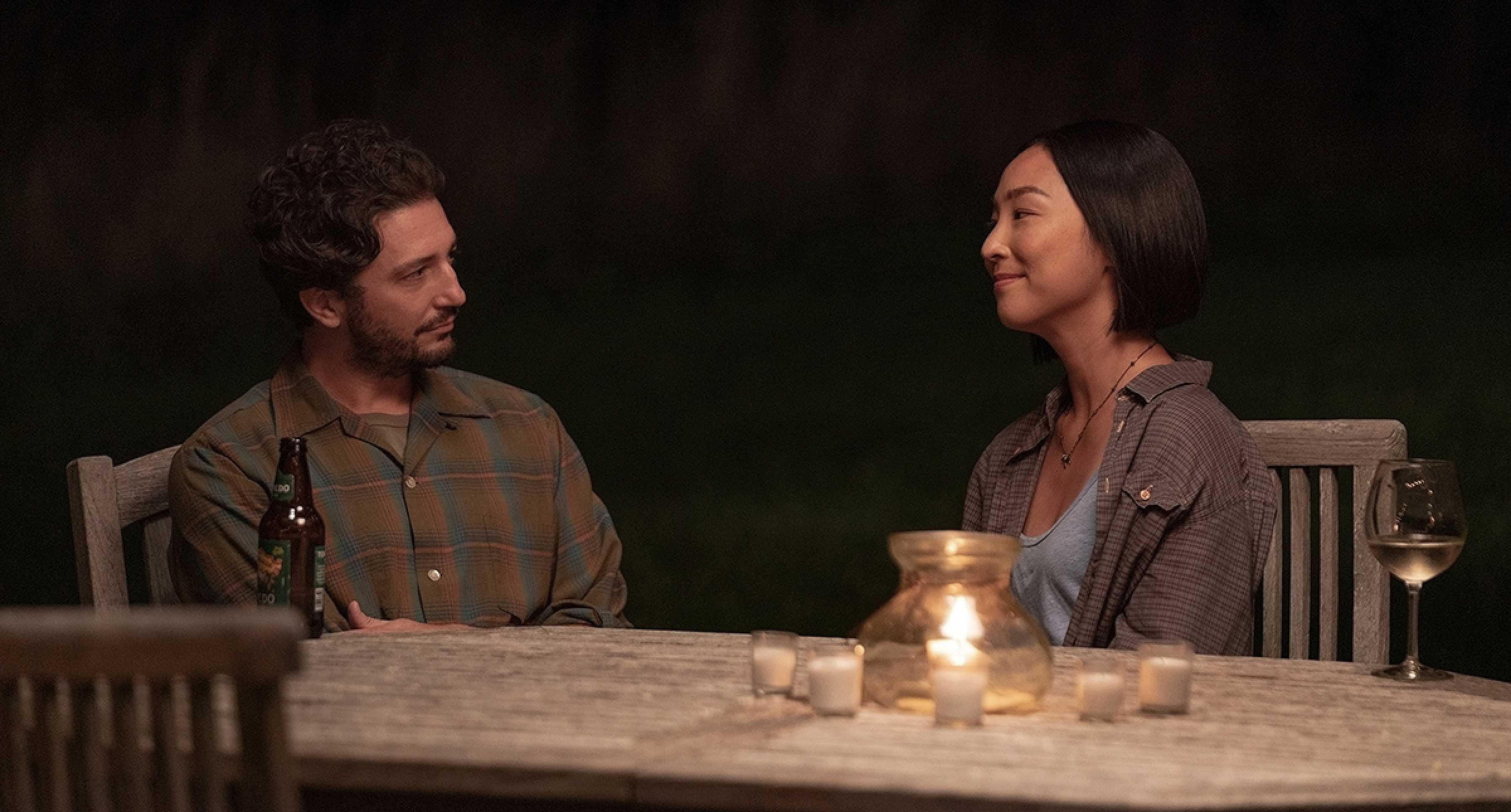 Film processing was done at Kodak Film Lab New York, with dailies and 4K scans provided by Technicolor Postworks. The final grade was done by Tom Poole at Company3.
During production, Doug Durant was the camera operator with 1st AC Kali Riley pulling focus, Chris Keenan working as key grip, and Andrew Hubbard as the gaffer.
"Our lighting strategy was to keep things as natural as possible, which isn't always the easiest because natural light changes all the time and we wanted to recreate that in controlled environments." Kirchner says.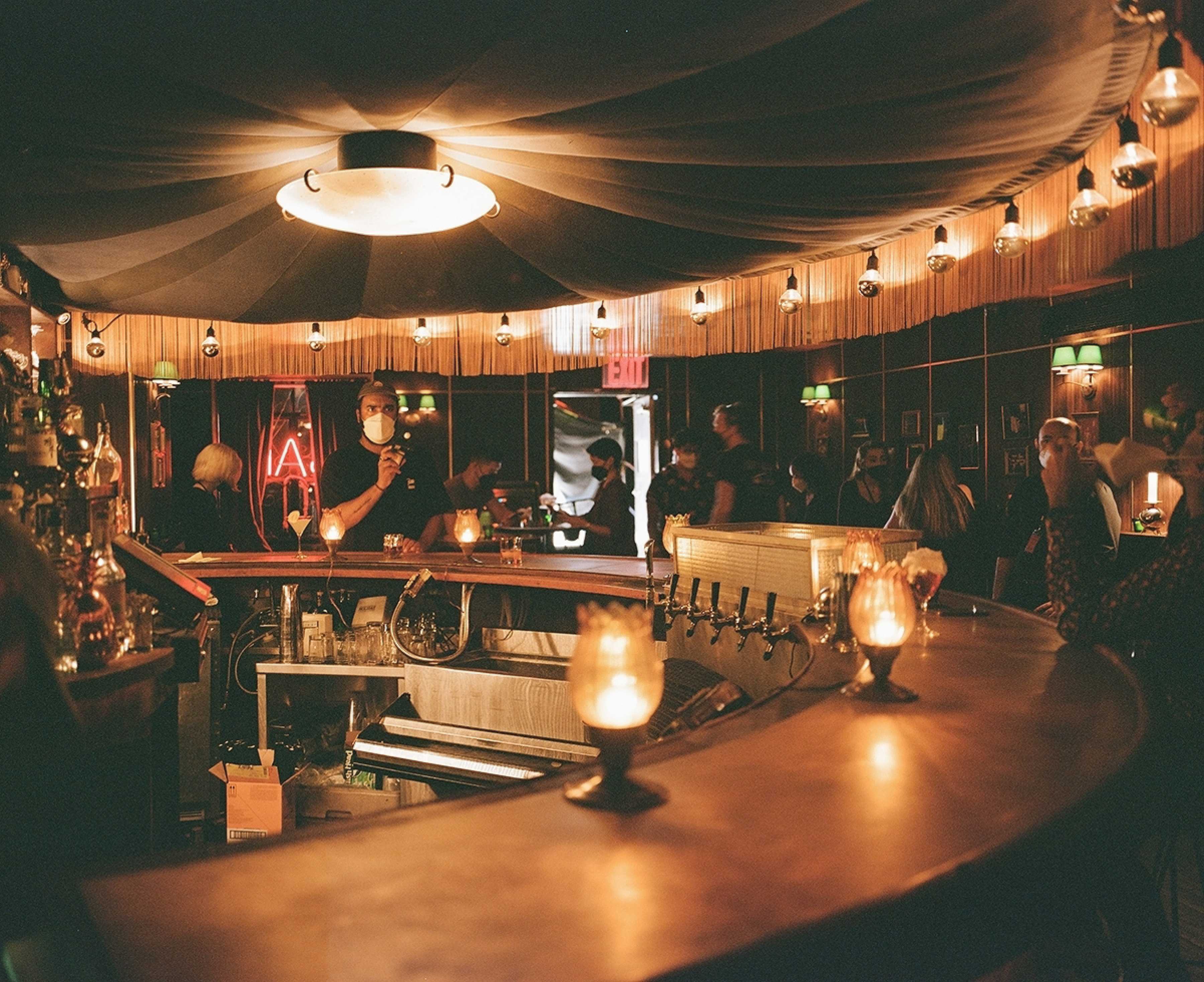 "When possible, we lit rooms from the outside using a mix of old arc lights, HMIs and LEDs and used lots of Tungsten fixtures on the interiors – ARRI Fresnels and Mole-Richardson 650W Tweenies that we bounced into unbleached muslin and diffused. Tungsten delivers such a nice light on faces and skin and adds depth."
Reminiscing about the film, Kirchner remarks, "It was amazing, probably one of the best stories I've ever worked on, and that was reflected behind the camera. Every person, whether it be a department head or someone in catering, had read the script and found some kind of connection and commonality to it. Along with Celine and the actors, we were unified in bringing a great story to the screen. It was a really magical for us all to share that experience, and I think that shows in the end-result."