Filmmaker Stories
Only 35mm would do for Noah Baumbach's Netflix feature 'Marriage Story'
Shot on Kodak 35mm film, director Noah Baumbach's tragi-comedy 'Marriage Story' is hotly-tipped for nominations across-the-board during the 2020 awards season.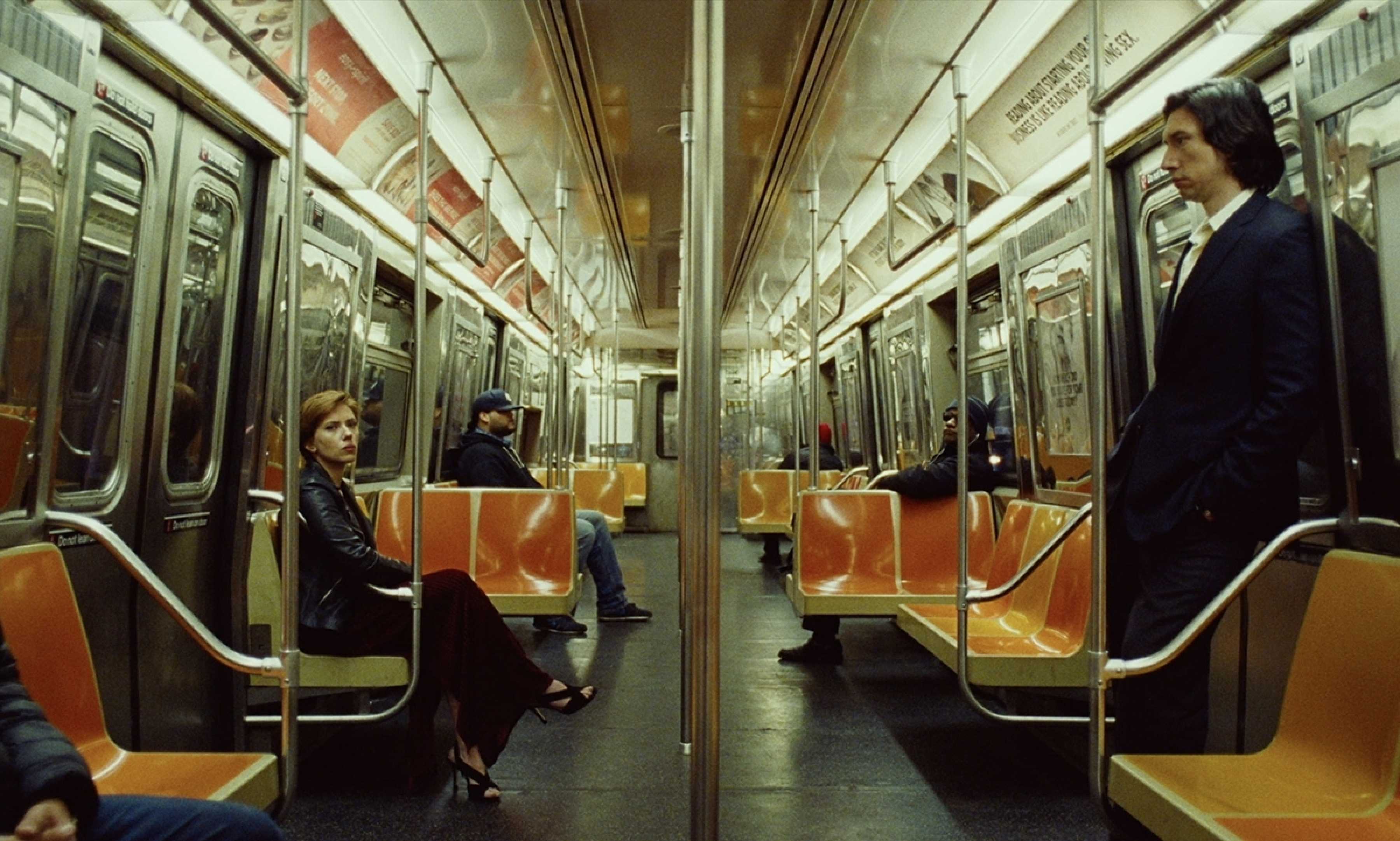 Shot on Kodak 35mm film, director Noah Baumbach's tragi-comedy Marriage Story is hotly-tipped for nominations across-the-board during the 2020 awards season, including its cinematographer Robbie Ryan BSC ISC.
Baumbach's sensitive and sharp-witted bi-coastal narrative centers on a marriage falling apart but a family remaining together. It follows Charlie Barber, a director, and his wife, Nicole, an actress. For many years during their marriage the pair have worked together at the same avant-garde New York theatre company, and raised a son, Henry, who is now eight years old. But the couple have reached the point of divided family harmony. When Nicole accepts a part in a TV pilot shooting in Los Angeles, taking the boy with her, the conflicted spouses put the wheels of divorce, and the custody battle over their son, into motion.
Along with Scarlett Johansson and Adam Driver in the leads, the $18M Netflix film also stars Laura Dern, Alan Alda, Ray Liotta, Azhy Robertson, Julie Hagerty, and Merritt Wever. The musical score was composed by Randi Newman.

Marriage Story had its world premiere at the 2019 Venice Film Festival before a high-profile run on the festival circuit, including Toronto, New York and London, where it garnered rave reviews for its heart-breaking take on the pain and confusion of divorce, plus its sharp, observational humor of the legal system designed to make the protagonists hate one another while being financially rewarding for their representatives.
Principal photography on 35mm, under Ryan's supervision, began on January 15, 2018 and lasted for 47 days through to April 2018, taking place in Los Angeles and then New York City. Ryan is a cinematographer who works regularly with celluloid-centric directors on 35mm and 16mm feature productions. Along with having previously shot Baumbach's The Meyerowitz Stories (2017), also for Netflix, he is a frequent collaborator with Ken Loach, having filmed The Angels' Share (2012), Jimmy's Hall (2014), I, Daniel Blake (2016) and Sorry We Missed You (2019), and with Andrea Arnold capturing Fish Tank (2009) and Wuthering Heights (2011) on Kodak film as well. He also photographed Yorgos Lanthimos' highly-acclaimed feature The Favourite (2018).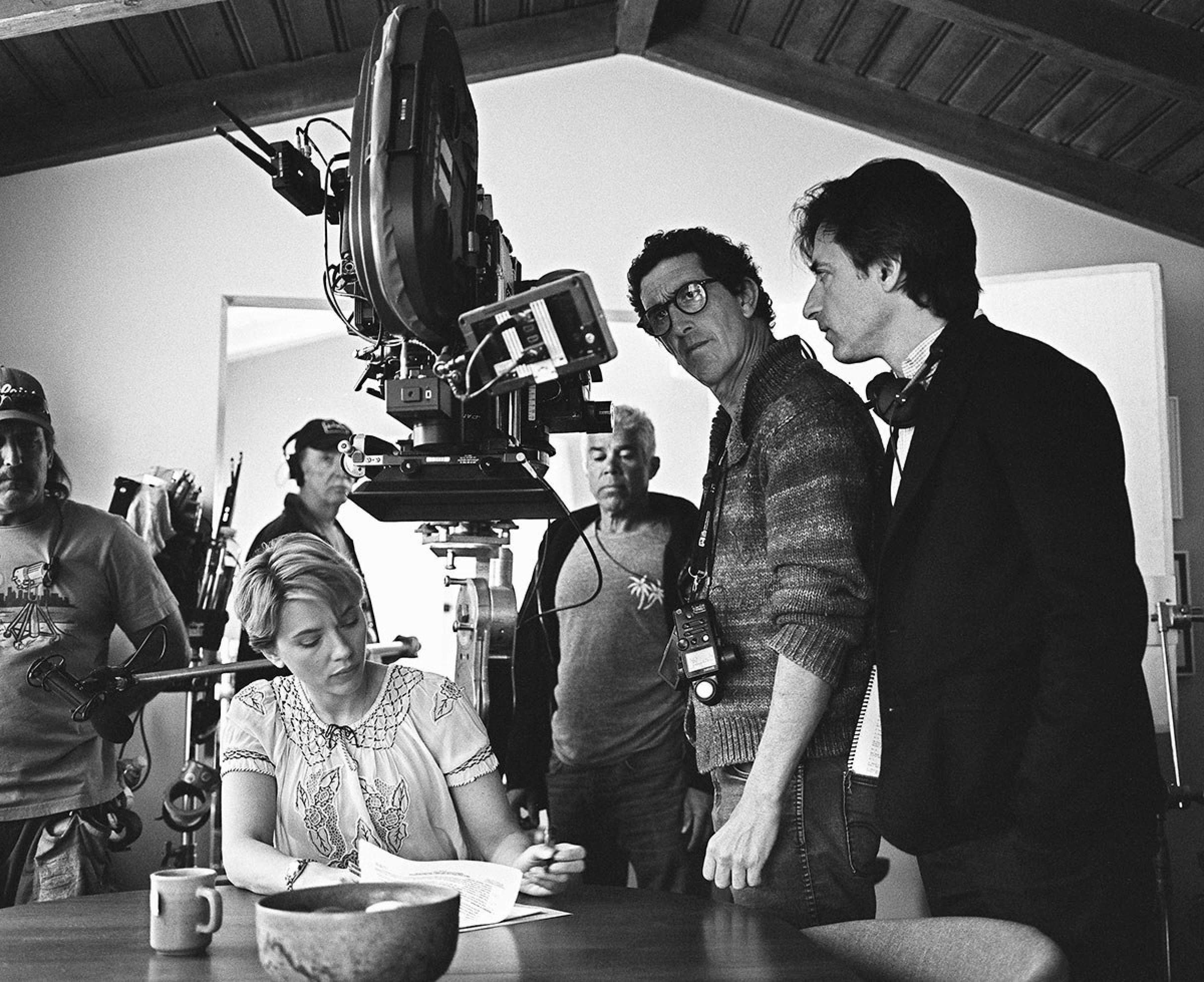 "While I'm perfectly happy using digital, I am always very happy to shoot on celluloid when opportunity arises and am blessed to have shot a lot of features on film over the last decade for directors who appreciate analog production," says Ryan. "If I was only allowed to shoot on film until the end of my days, I'd be a very happy man. So I was thrilled when I learned that Noah wanted to shoot Marriage Story on 35mm."
Discussing his early conversations with Baumbach regarding the visual language for Marriage Story, Ryan says, "Noah is a wonderful collaborator who knows where he's going with each feature film project. His scripts provided a great linear template to work from as essentially you know that what has been written, between one scene and the next, will be how its going to be edited and then seen on screen.
"During production on The Meyerowitz Stories, Noah proved a big fan of keeping the camera motivated, and we did a lot of dolly moves to that effect. But Marriage Story was necessarily different. As a lot of the action is set in lawyers' offices – which by their nature are stuffy, not very big, nor visually-interesting spaces – we could not move the camera so much. So the framing was much more about achieving satisfying compositions and more static portraiture of the characters in the buttoned-down, antiseptic world of attorneys. Of course, the cinematography of Nicole's blossoming life in L.A. meant we could free-up the camera on the dolly, as a kind of contrast. But essentially, our approach was to go with what was there already, and to keep a naturalistic look."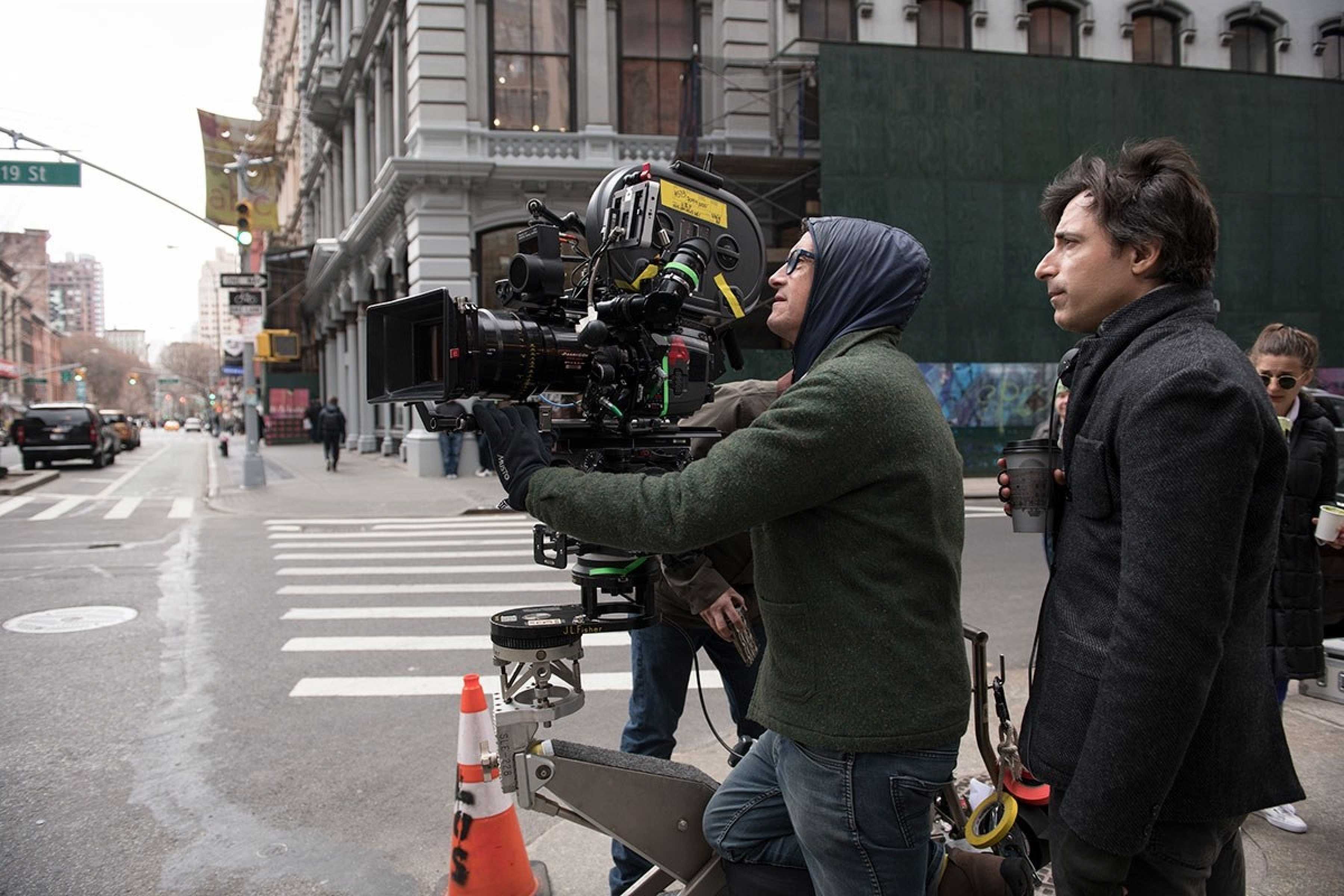 With this in mind, Ryan absorbed himself in a number of references provided by Baumbach. Chief amongst these was Ingmar Bergman's Persona (1966, DP Sven Nykvist FSF ASC) for its compositional use of faces either crossing or blocking one another, and Mike Nichols' Carnal Knowledge (1971, Giuseppe Rotunno AIC ASC) for its use of a spotlight to reveal its female lead – a technique that takes hold from the opening moments of Marriage Story as Nicole emerges of darkness and into the center of frame at the opening an absorbing montage, set to Newman's vibrant score. Other references included films such as Cries and Whispers (1972, dir. Ingmar Bergman, DP Sven Nykvist FSF ASC) for its observational camera style and atmospheric use of natural-light.
Deploying ARRICAM ST cameras and Panavision Primo Prime lenses, Ryan framed Marriage Story in 1.66:1 aspect ratio to yield the intimate portraiture Baumbach wanted in the touching storytelling.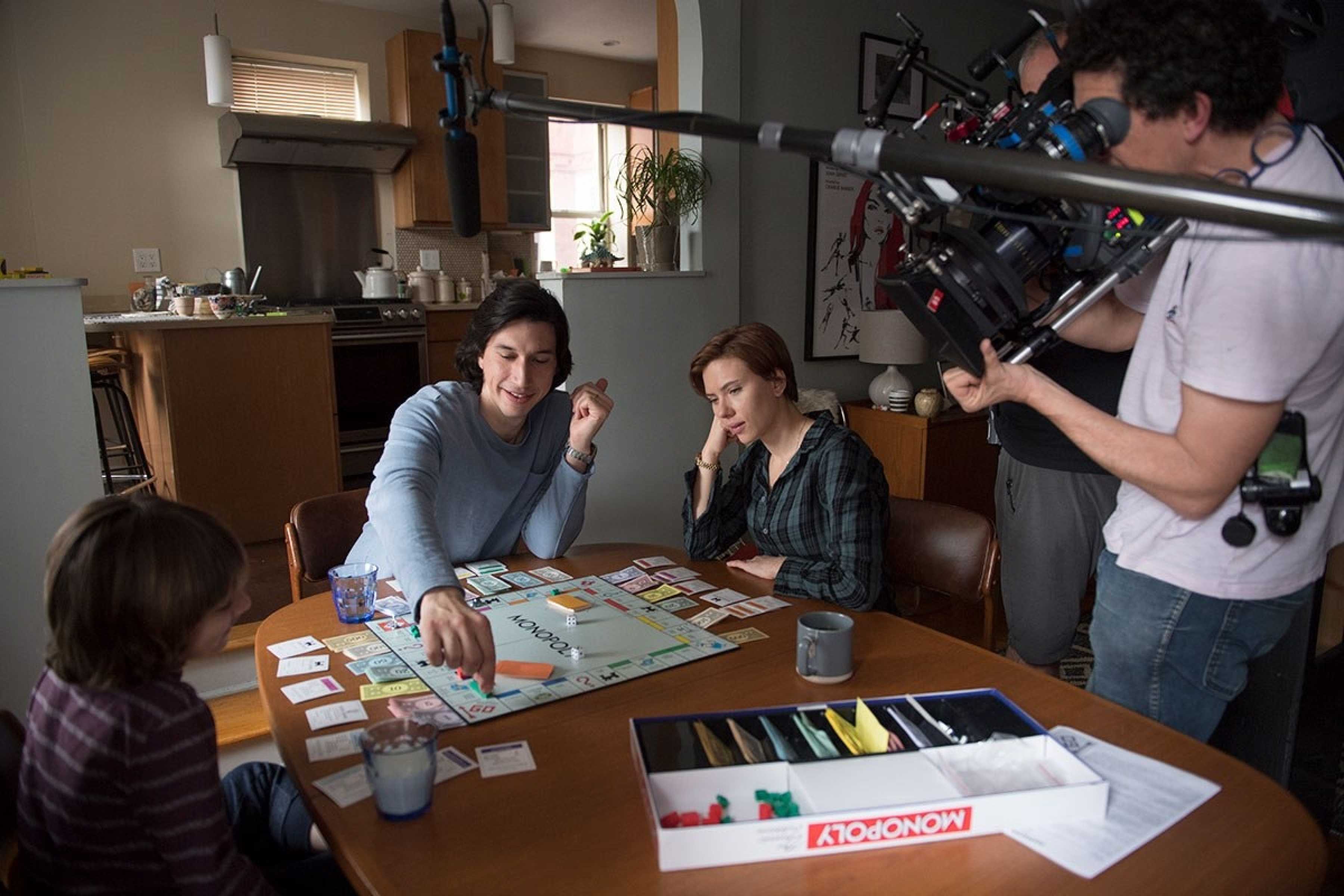 To fulfill Baumbach's desire for a naturalistic look, Ryan selected KODAK VISION3 500T Color Negative Film 5219 for the production's night time exterior/interior sequences, with KODAK VISION3 200T Color Negative Film 5213 for day interiors, judiciously harnessing LED illumination to deliver the true-to-life aesthetic. Film processing was done at FotoKem in Los Angeles.
"The undeniable value of film is that it always delivers a solid and aesthetically-pleasing image straight out of the camera," says Ryan. "I love the, matching natural-looking color palettes and textures of the Kodak 5219 and 5213 Tungsten stocks, and their gorgeous rendition of color, especially on skin tones, has yet to be bettered," Ryan remarks. "Also, both of these filmstocks have the latitude to easily handle the dynamic range of a scene that contains details in the bright highlights and dark shadows – of which there were plenty in Marriage Story – and they go nicely with today's advanced LED lighting systems to deliver a pleasing richness of color.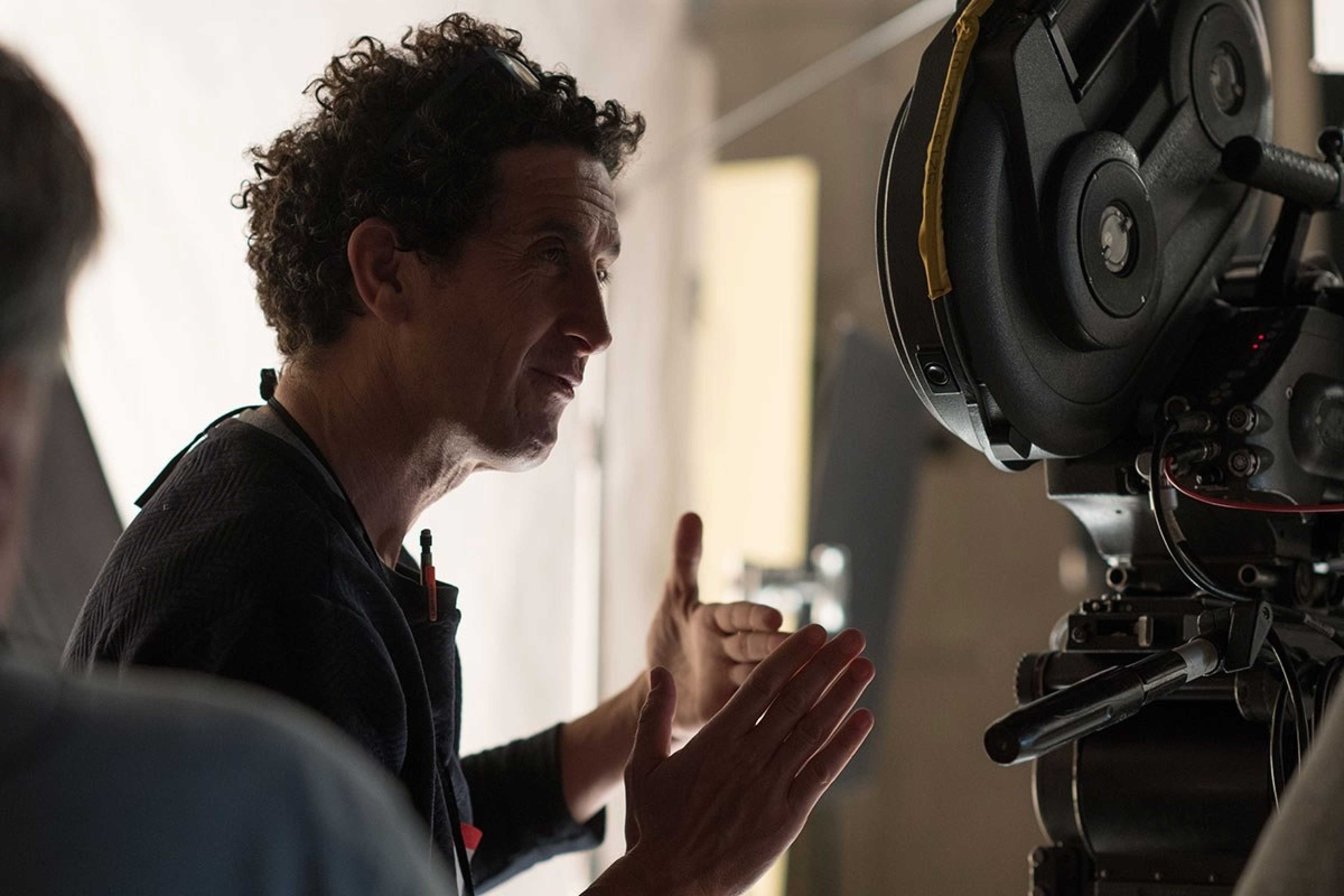 "With digital you have to go to considerable lengths – through lighting, exposure, LUTs and the final grade – before you can even get near to a filmic looking result. If you want a filmic looking result it's much easier to start with film."
He concludes: "I am very proud of the natural-looking, cinematic result we achieved by shooting Marriage Story on Kodak emulsions. It's a full-on, emotional drama that I am sure audiences will really engage with."