Filmmaker Stories
Get the inside story of Linus Sandgren FSF ASC's work using 35mm, 65mm and 65mm IMAX format to create 'No Time to Die'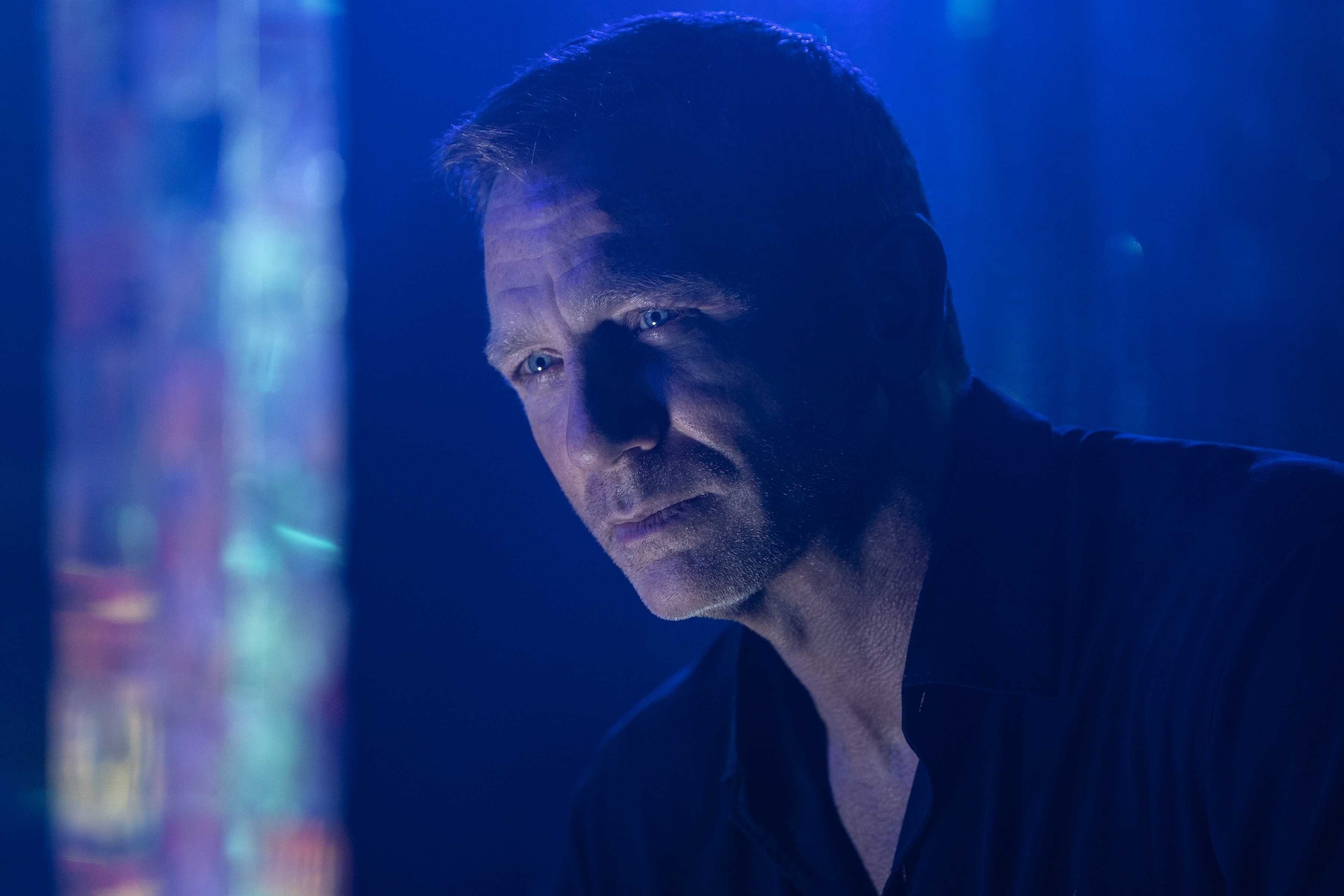 007 fans might be split over the events in Daniel Craig's final outing as James Bond, but there's no doubt that his time as the iconic super-spy has ended with an almighty bang.
Released in October 2021 and hailed as and "epic barnstormer," No Time to Die could very well pass the $700m mark at the global box office and make a challenge to become Hollywood's biggest release of the year.
Shot on KODAK 35mm, 65mm and 65mm in IMAX film formats by Swedish DP Linus Sandgren FSF ASC, the 25th movie in the James Bond series sees Bond enjoying a tranquil, sun-soaked life in Jamaica after leaving active service. However, his peace is short-lived when his old CIA friend, Felix Leiter (Jeffrey Wright), shows up asking for help. The mission to rescue a kidnapped scientist turns out to be far more treacherous than expected, and Bond soon finds himself on the trail of the menacing and mysterious super-villain, Lyutsifer Safin (Rami Malek), who is armed with a dangerous viral bioweapon.
Among the inevitable and impressive punch-ups, shoot-outs and explosive stunts, in glamorous and gaudy locations alike, Bond also faces complicated romantic entanglements with Madeleine Swann (Léa Seydoux) and a face-off with their mutual nemesis, Ernst Stavro Blofeld (Christoph Waltz), in story that embraces heartbreak, horror, humour and even a henchman with a high-tech glass eye.
Made for an estimated $250 million, and running at an epic 163-minutes, No Time to Die was directed by Cary Joji Fukunaga from a screenplay written alongside Neal Purvis, Robert Wade and Phoebe Waller-Bridge. Ben Whishaw, Naomie Harris and Ralph Fiennes reprise their roles from previous 007 films respectively as Q, Moneypenny and M, with Lashana Lynch entering the fray as 007's replacement, and Ana de Armas as CIA agent Paloma assisting Bond.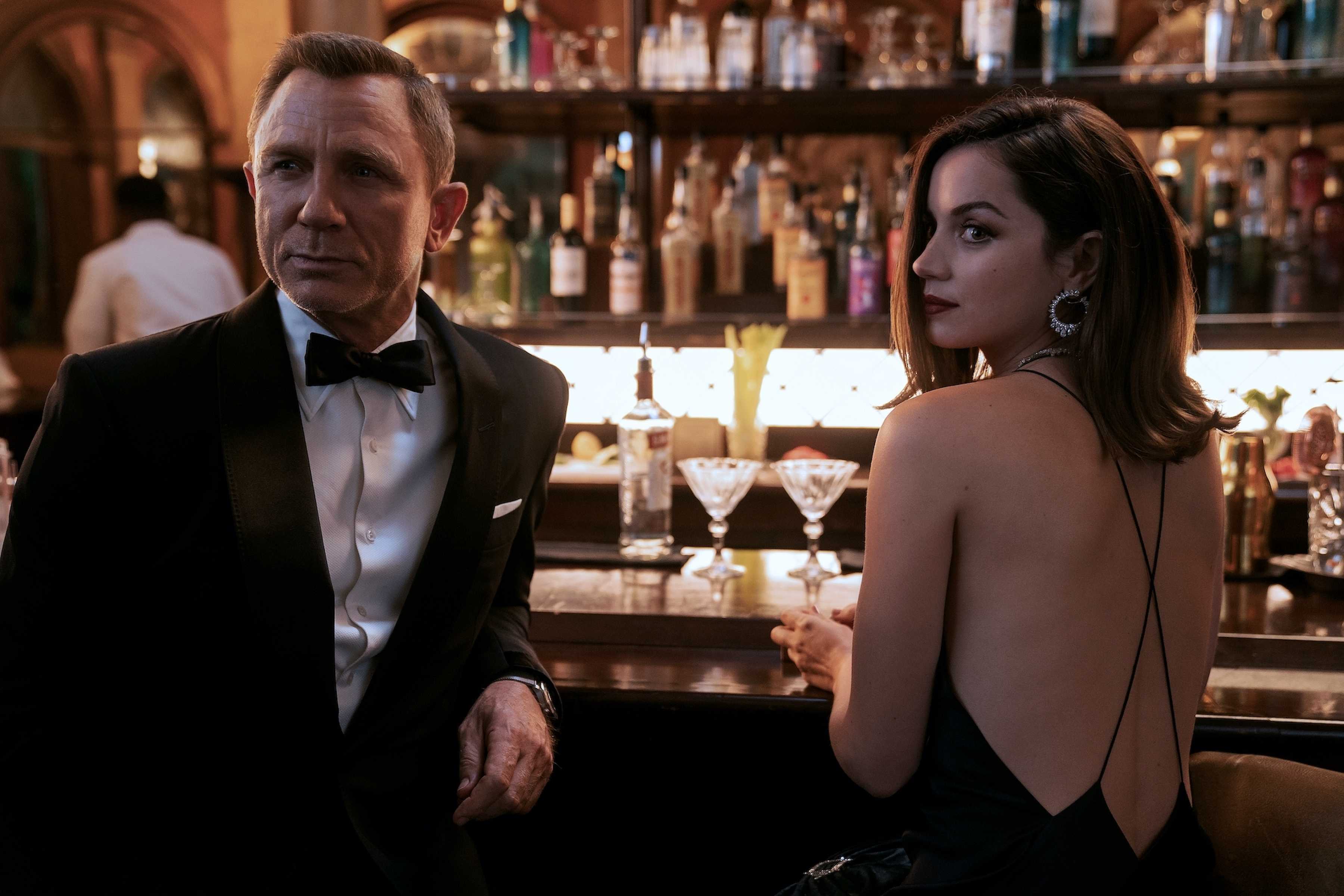 "I grew up in Sweden with 007 movies and have seen every Bond film over the course of time. They have inspired me since I was a teenager starting to make my own movies on Super 8mm film," says Sandgren, whose impressive credits, all shot using film, include American Hustle (2013), Joy (2015), La La Land (2016), Battle of the Sexes (2017), First Man (2018) and The Nutcracker and the Four Realms (2018).
Sandgren won an Oscar for Best Cinematography for his work on La La Land and depicted the dynamism of different events and emotions across the story arc for First Man using KODAK Super 16mm, Super 35mm and 65mm in IMAX (15-perf) film formats – his first experience shooting with that particular large format.
"It was an honor, and a little bit surreal – like being invited to Buckingham Palace to meet the Queen – when I was introduced to Cary, who is a great director, and the hugely-experienced producers, Barbara Broccoli, Michael G. Wilson and Chris Brigham, with regards to shooting No Time to Die.
"But we had a very pleasant chat about the film the very first moment. I expressed my feeling that there is something enchanting and romantic at the heart of a good Bond movie, and how you should be engulfed by the experience – the classic, colorful action, the strong highs and lows, the laughs and emotions. Cary was of the same mind and was really into the idea of shooting large format – on film, in widescreen CinemaScope, 65mm and possibly 65mm in IMAX format.
"Even at that early stage, I could feel there was a special responsibility to take care of the beloved 007 franchise and this movie in particular. I have to say that, throughout the whole experience, the producers proved very caring, trusting and were completely supportive of our choices."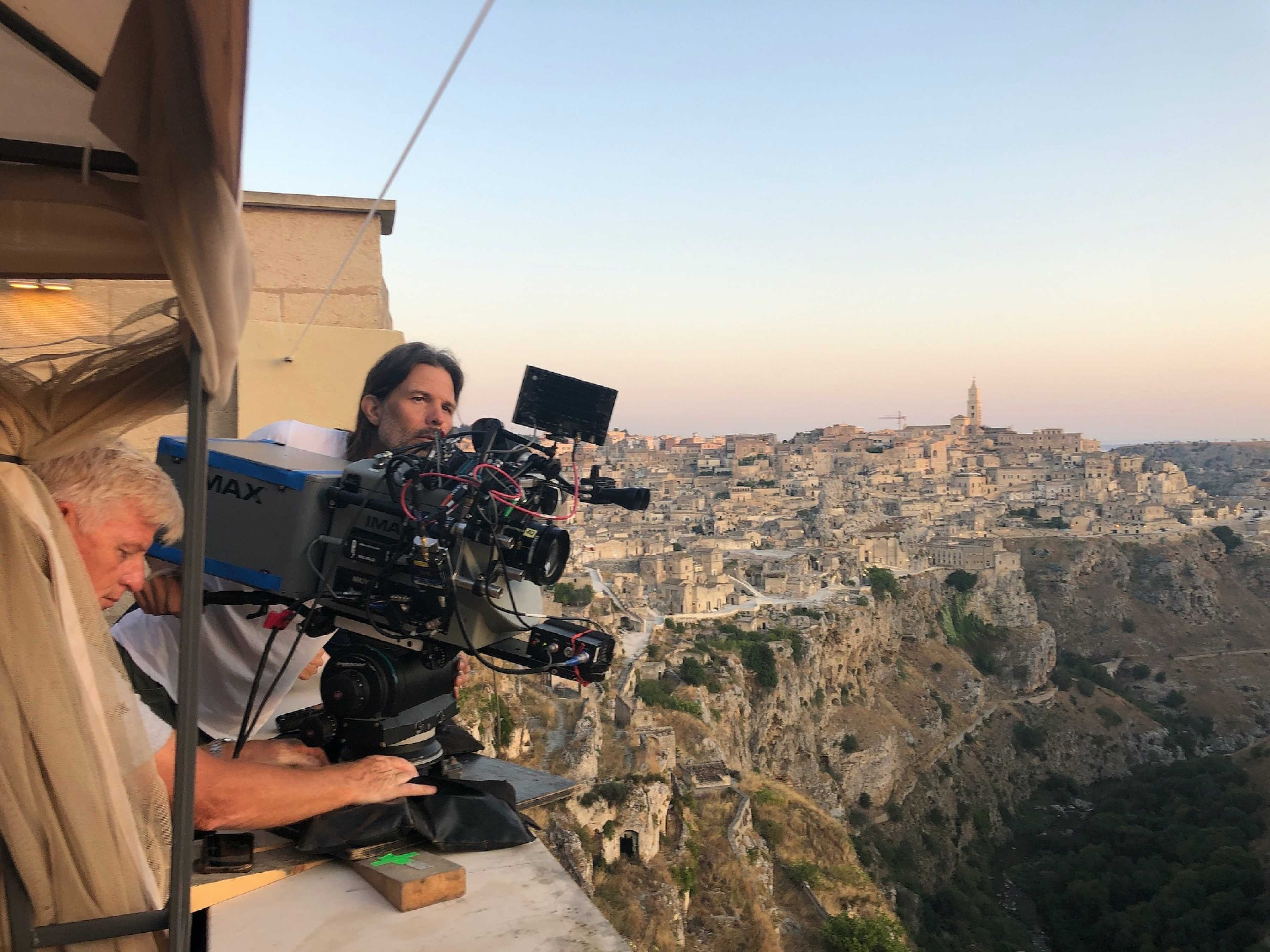 In working out their visual formula for No Time to Die, Sandgren and Fukunaga watched different large format films at IMAX's LA headquarters, undertook their own 35mm, 65mm and IMAX tests, and contemplated scenes from movies such as Dunkirk (2017, DP Hoyte Van Hoytema NSC FSF ASC), which had been filmed on KODAK 65mm in IMAX format (15-perf) and 65mm (5-perf) large format film.
"We concluded that No Time to Die was a 35mm (analog), widescreen 2.40:1 Anamorphic movie - as that automatically gives epic scope and romantic soul from the start," Sandgren explains. "However, we wanted to shoot certain sequences in IMAX, to really open up the bottom and the top of the screen, so the audience would be completely immersed in the storytelling. IMAX does that – it really makes you feel that you are sitting inside the image.
"I had used the IMAX film format before on First Man, when we wanted to change the storytelling from ultra-realism to surreality. But here we thought of harnessing IMAX for the experience of immersive action, such as the opening scenes in Norway, Italy and Jamaica, before the main titles appear. The final film has around 40 to 50 minutes of KODAK 65mm in IMAX material in it."
Sandgren adds, "Of course, it can be daunting to work with big IMAX 65mm cameras that weigh 34kg with a magazine, driving through narrow alleys with them fitted to cars and motorbikes, or shooting Steadicam and even handheld. But our grips and camera crew got better and better at handling and reloading them, and made it work.
"Also, because we wanted to mix aspect ratios at different points, I had to compose the IMAX sequences with the eventual 2:40:1 release format in mind, and had to always make sure than any camera, grip and lighting equipment was not seen in the rest of the image."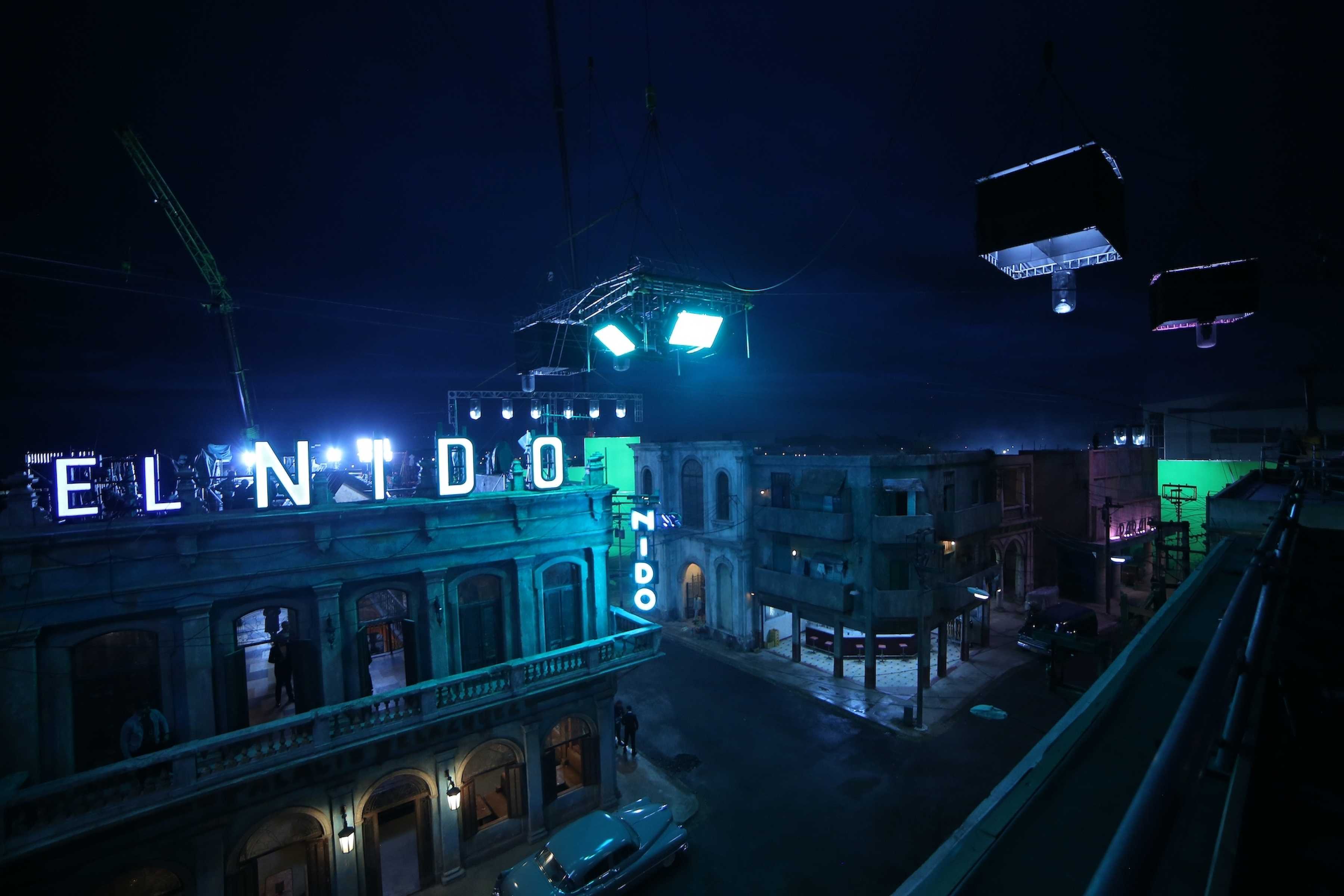 Sandgren joined the production in November 2018 and, after four months of prep, began principal photography in March 2019. Production concluded 122 shooting days later at the end of October 2019.
Filming locations, which frequently saw the first and second units dovetailing, included: the hilltop town of Matera in Southern Italy; Kingston Container Terminal in Jamaica; the snowy countryside and frozen lakes around Nittedal, plus the Atlantic Ocean Road, in Norway; the Faroe Islands; the Cairngorms National Park in Scotland; and landmark locations around central London.
Several massive sets were also built at Pinewood Studios, such as Safin's concrete lair inside the cavernous 007 Stage, while the extensive Havana, Cuba, chase sequence sets were constructed on the backlot.
"I have never worked on a film that shot across so many different locations around the world and had so many huge sets," Sandgren admits. "At one point we had ten sets in various stages of build, pre-lighting and production all at the same time, as well as two builds on the backlot. It was incredible.
"So, I had plenty of conversations with Mark Tildesley, the production designer, Chris Corbould, our special effects supervisor, and my gaffer, David Sinfield, about the logistics and planning about how to build the sets so that the camera and lighting would work. For example, the Havana sets were as large as many of the backlots you can find in LA, and we had ten cranes just for the overhead night lighting."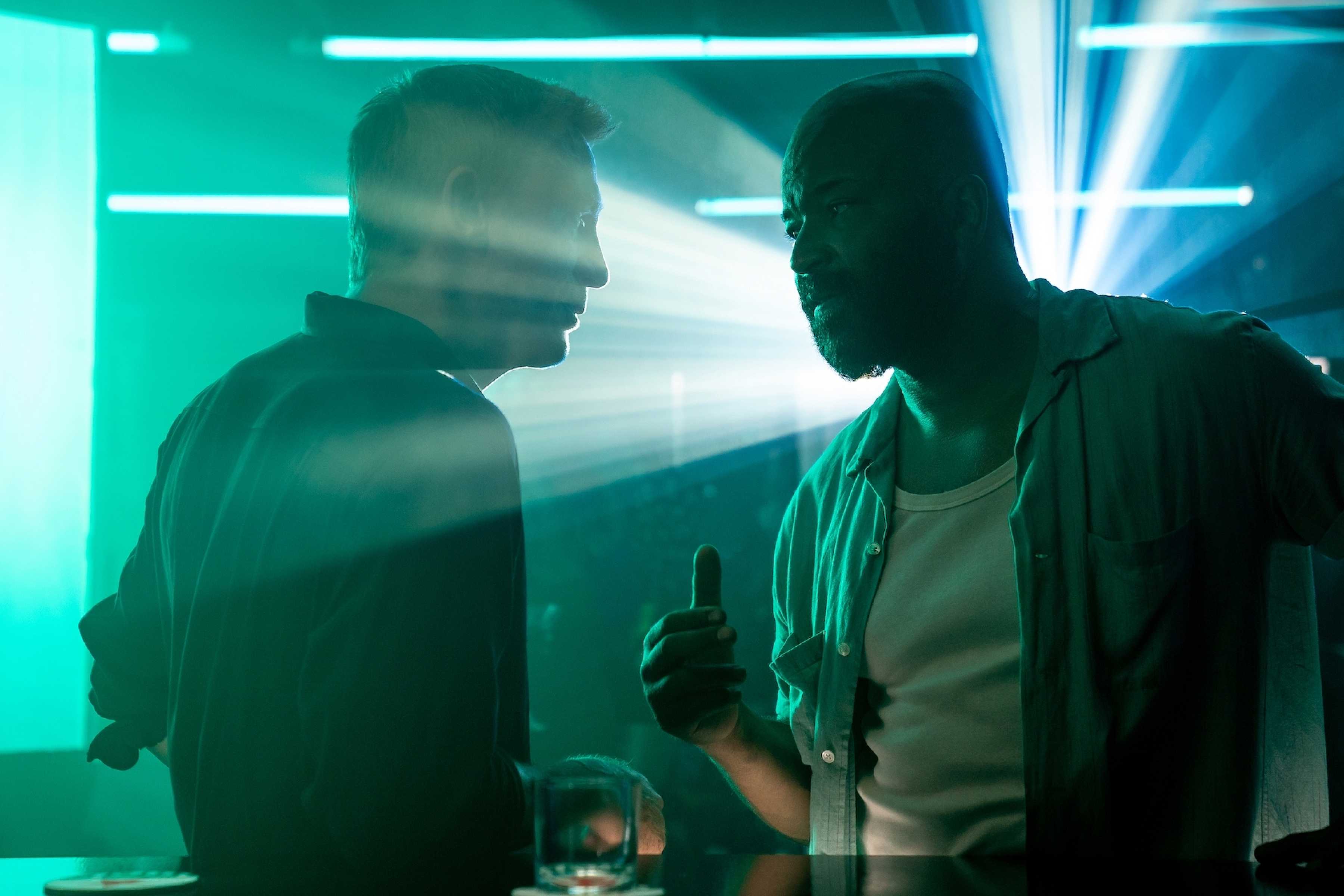 When it came to aesthetic look of the film, Sandgren says, "We arrived at our color palettes and lighting plans in many incremental and inspirational ways. Cary and I went through the script scene-by-scene, discussing how we wanted to take things, imagining how each sequence would look. I put together a mood book of images, stills and paintings from the large library I have at home, including atmospheric stills from photographers like Todd Hido and Gregory Crewdson.
"We also took our cues from the film's settings. Cary really wanted to embrace and heighten the looks of the different locations, so that one scene did not look like the next – whether it was the peace and tranquillity of Bond's Caribbean hideaway, the icy landscapes in Norway, the dark, exotic sultriness of Cuba, or the stone-cold interior of Belmarsh high-security prison.
"We also had concept art from Mark Tildesley, discussions with David Sinfield, and ideas from Daniel Craig himself, about suspenseful lighting and blocking in sequences such as Safin's bunker. So there really were many beautiful ways that things came together."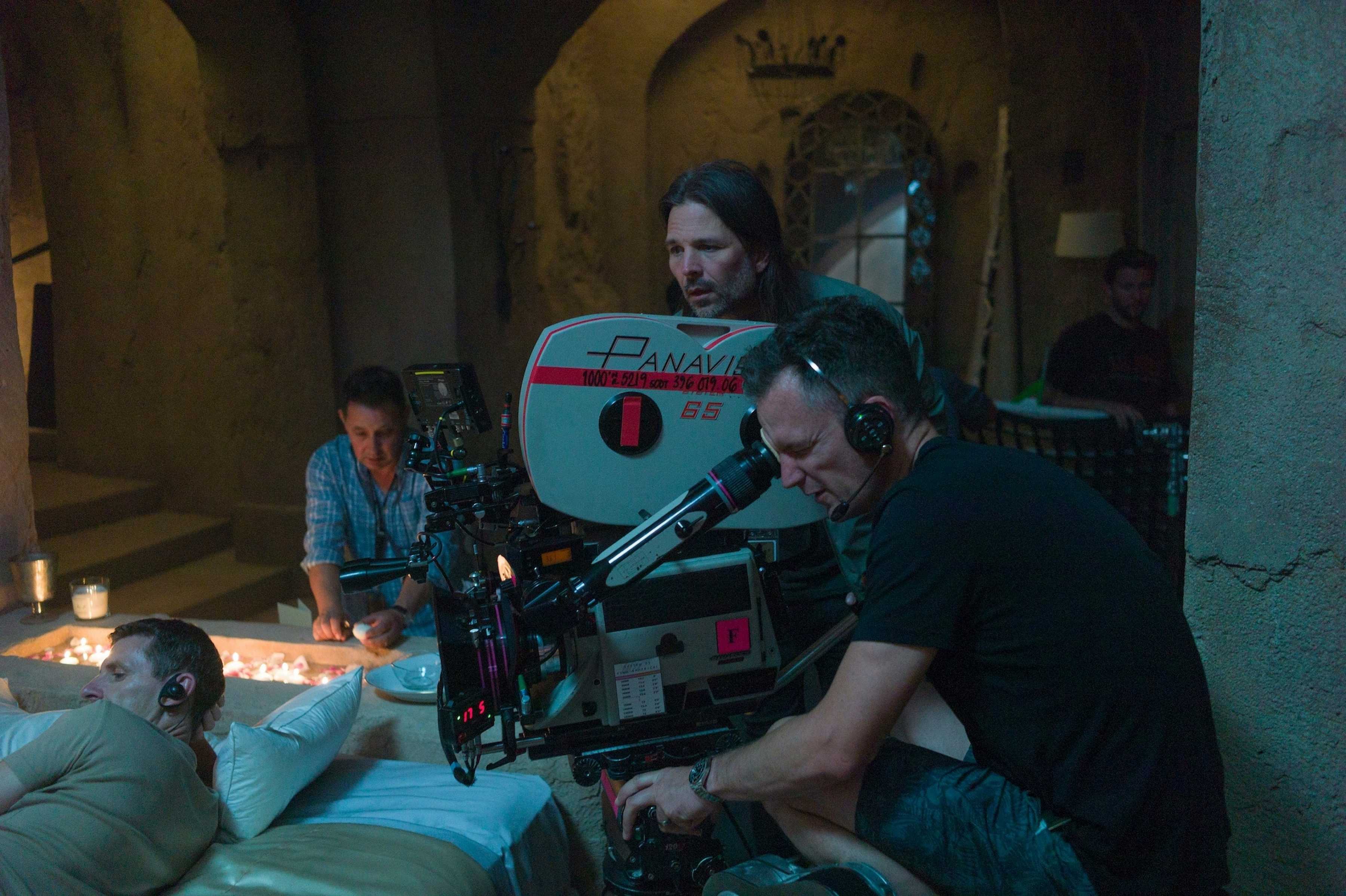 As for selecting the Anamorphic lenses for the production, Sandgren declares, "the easiest place to find that glass, with the greatest variety, was at Panavision, Woodland Hills, with the help of Dan Sasaki.
"The movie had to look sharp. The C-series Anamorphics I used on La La Land are beautiful, but I felt they were a little too expressive with their edge flaws and flaring characteristics. Although Dan did a lot of work recoating the more modern T-series Anamorphics for me, they were too clean for my taste.
"Then, my focus puller, Jorge Sánchez suggested the G-series Anamorphics, that I found to be clean-looking, with good contrast, well-balanced aberrations and impressive flares, and a nice poetic expression to the image. They are also consistent at T2.6 across the range, and not quite so heavy as the alternatives. So, we went with the G-series, and used the 40mm and 75mm lengths most of the time."
"For the IMAX cameras, we used the IMAX Hasselblad optics, but Dan also made a special, additional set of Panavision IMAX lenses that enabled closer focus. I have to say that Panavision, along with many other vendors on the film, were willing to spend time adjusting or making new things to help us. It's a lovely thing that they were just as interested as we were in making a great movie and they were intrinsic to the process."
Sandgren's core arsenal of cameras included: Panavision Millenium XL2s 35mm; Panaflex System 65 SPFX and Panaflex 65mm HR Spinning Mirror Reflex 65mm; plus 15-perf IMAX MKIV and IMAX MSM 9802 high-speed cameras. However, production on No Time to Die coincided with production on both Tenet (DP Hoyte Van Hoyteme FSF NSC ASC) using IMAX cameras, and Death on the Nile (Haris Zambrloukos) using Panaflex 65m's, some of which were pre-booked by those productions. This meant Sandgren having to share or relinquish a number of his large format cameras and add ARRI 765 65mm cameras to his inventory, which were then used for the film's intimate dialogue scenes.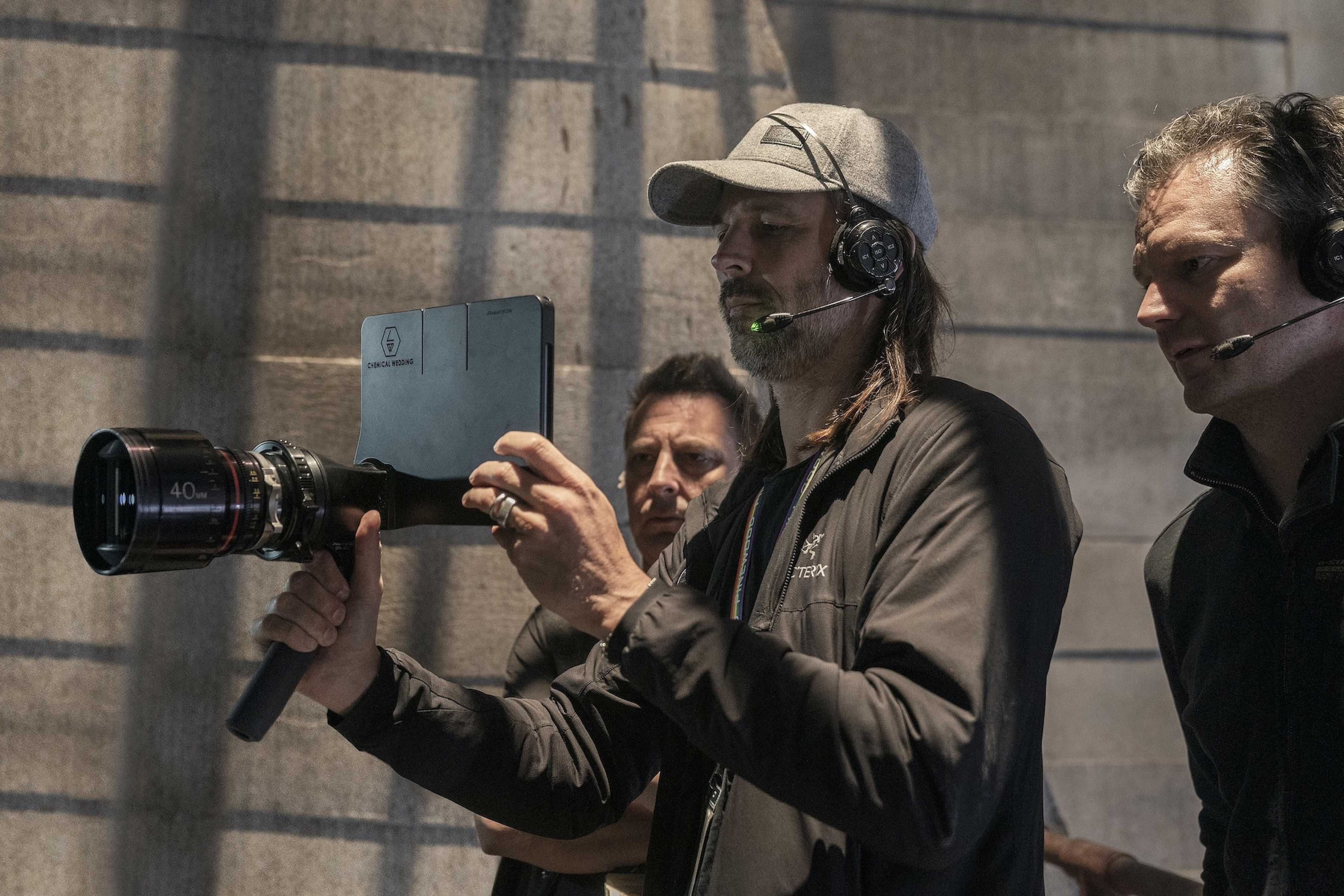 Regarding the 35mm and large format 65mm filmstocks, Sandgren went with KODAK VISION3 50D Color Negative Film 5203 and KODAK VISION3 250D Color Negative Film 5207 for day exteriors, and KODAK VISION3 500T Color Negative Film 5219 for the night scenes.
"The 50D is very clean and colorful. When were shooting sequences on 35mm, we used it for our exteriors and open sky shots, such as the vistas above MI6 and the forestscapes in Scotland that doubled for Norway," Sandgren explains. "If we were struggling with the light, such as the scenes inside the forest, or some of the day interiors, we went with the 250D.
"However, the 50D has fine grain and we knew the images would look too sharp when shooting the exteriors with 65mm in IMAX, so we used the 250D 65mm in those situations.
"The 500T was a great filmstock for our darkly-lit and night-time scenes – in 35mm, 65mm and 65mm in IMAX formats – and we had plenty of those in this production. I could generally expose at my target aperture of T2.8 without needing to alter the illumination levels on any of the neons, car headlights or practicals. It is incredible how the 500T can record details at both ends of the dynamic range, in extreme highlights and the dark black areas in the same image.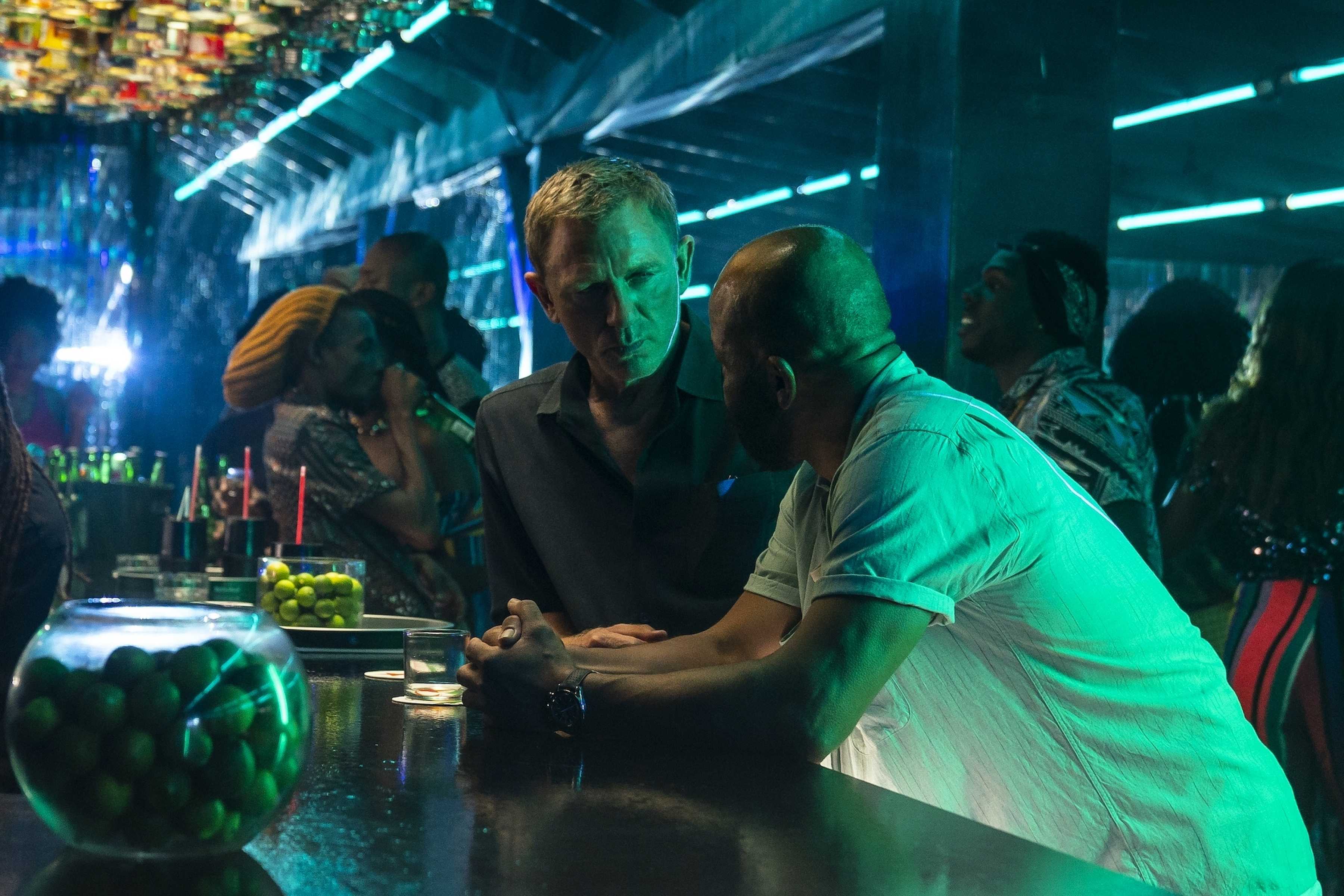 "All of these stocks played to the sense of color we wanted to imbue at our different locations, and although I often like pull and push processing at the lab to adjust color and contrast, the photographic emulsions absorbed the richness of color in our lighting, and I just did normal processing on this film."
Film processing of the exposed 35mm, 65mm and 65mm in IMAX footage was done at Cinelab. The 35mm material was scanned at Company3, with 65mm and IMAX footage scanned at Final Frame Post.
"As there was so much for me to oversee – the substantial main and second units, the stunt scenes with as many as eight cameras rolling, pre-lighting the sets, reviewing dailies, etc. – knew I had to be flexible and available, so I decided not to operate," says Sandgren.
"But I did not have to worry. I have a lot of respect for the operators, Jason Ewart, Ossie McLean and Ollie Loncraine, and their camera assistants, who were always so positive, running around with really heavy cameras shooting Steadicam or handheld. They all put in an amazing effort on this film.
"Additionally, our second unit director Alexander Witt and his operators – Peter Field, Clive Jackson and Gary Spratling – plus Jo and Endre Eken Torp, the DP and 1st AC on our splinter unit in Norway, all demonstrated supreme skill and artistry in framing and lighting their work to match the main unit cinematography. David Appleby, our key grip, is a wonderful man with a large heart, and proved a real trooper."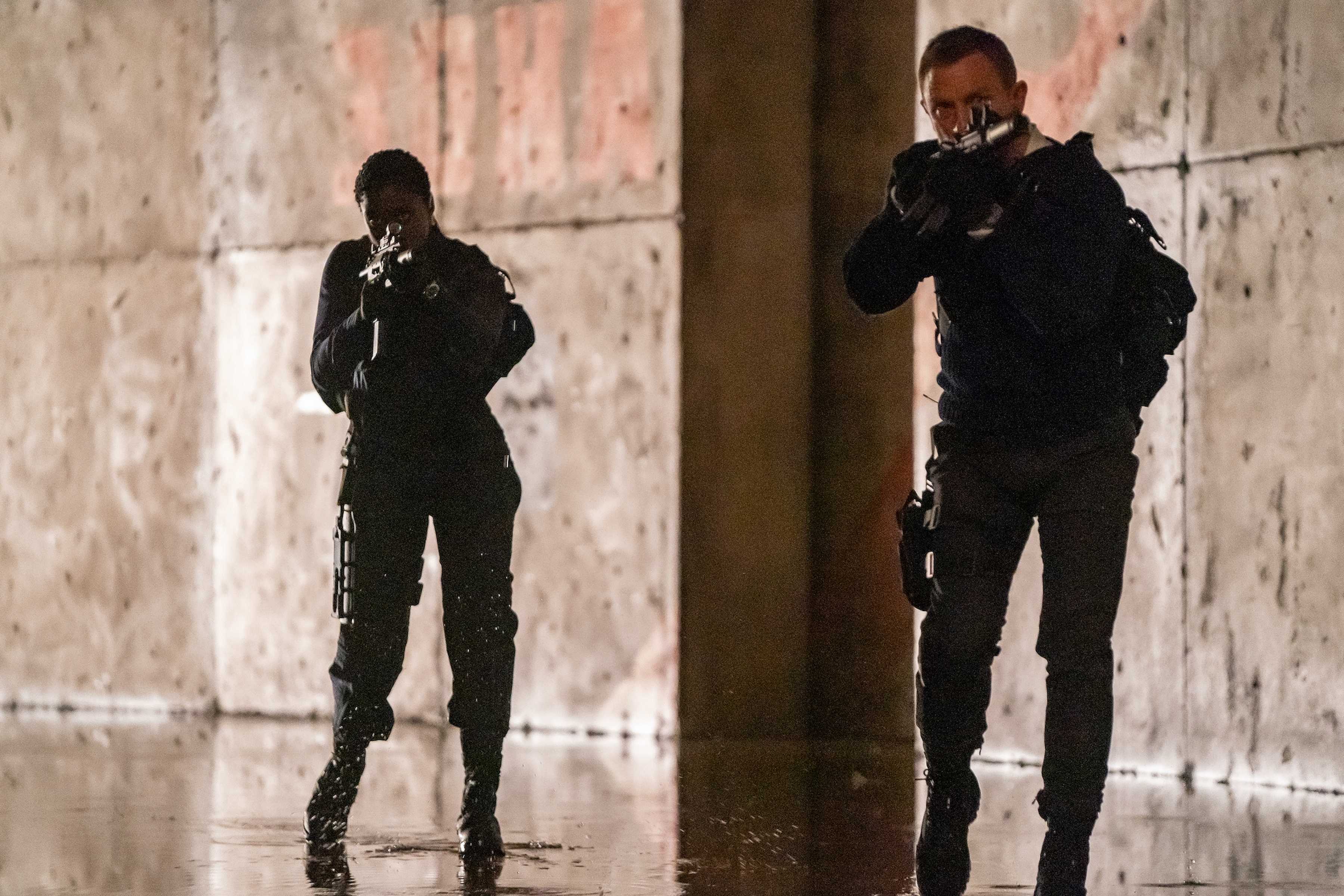 Of course, the gaffer is always amongst a DP's best comrades on any shoot, and this was no different. "Shooting in six countries around the world, with many cameras and multiple sets, I realised early-on that I needed a workflow where we could streamline the chain of information regarding the lighting. David Sinfield is an exceptional talent when it comes to the logistics on large films and delivering beautiful light sources on-set," says Sandgren. MBSE provided a complete and sizeable studio and location lighting package to the production.
"David and I did a lot of testing in pre-production to make sure we could apply different color palettes at our various locations and sets. We programmed the lighting desks with color presets for the LED lights and made detailed notes about the locations and time-of-day. Because of the formula we created for the lighting, it meant the LEDs could be adjusted or changed at the very last minute."
As an example, Sandgren points to the sequence set in the top-secret MI6 lab, that was originally lit with yellow and white Astera tubes. On the day of shooting, Fukunaga enquired about other color options for the scene. As every single fixture was connected to the lighting desk, it was quick to explore different options and settle on the laser-green hue that appears in the final movie.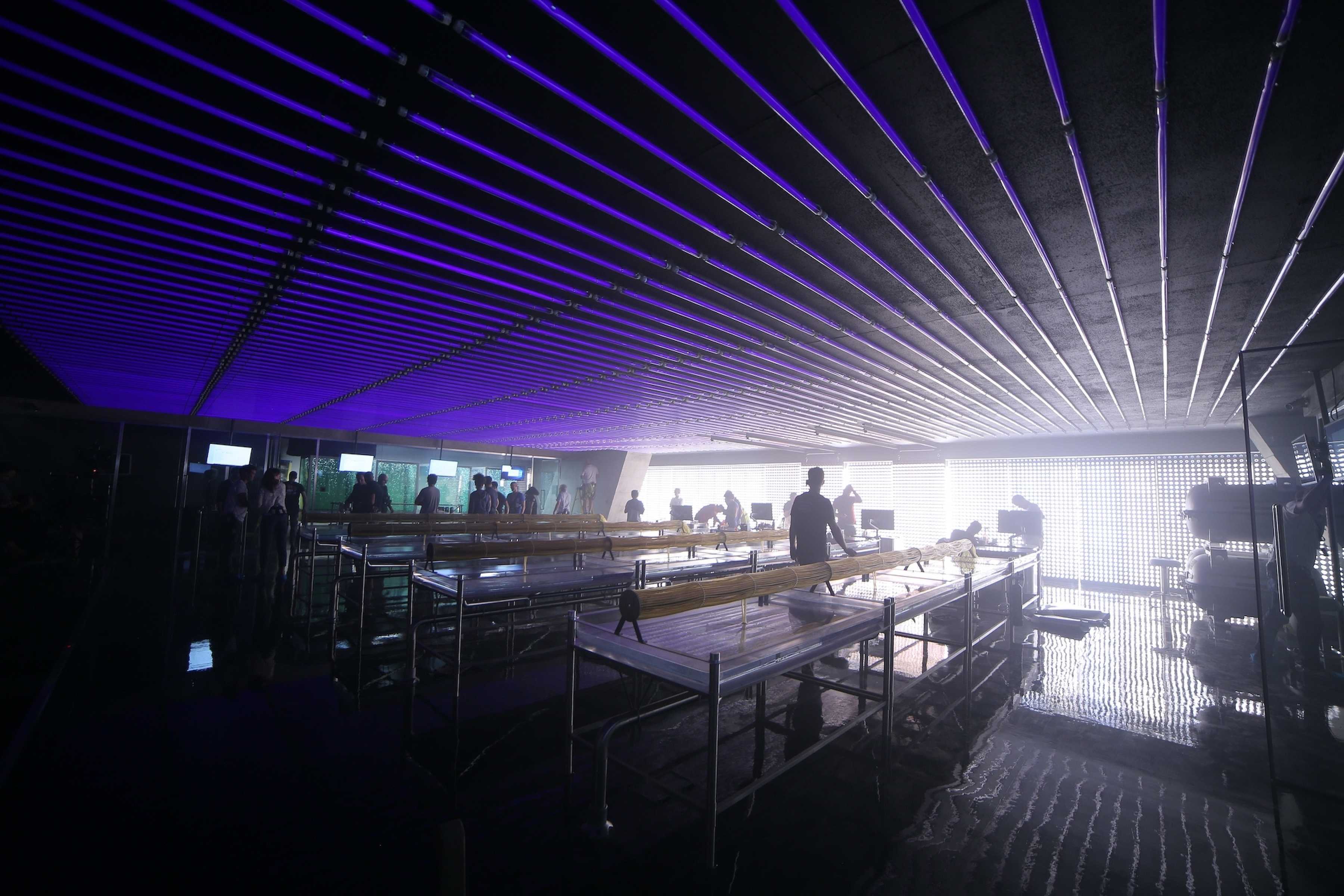 However, on the film's largest stage at Pinewood Studios, Fukunaga wanted to dramatically enhance the visual impact of Safin's huge underground concrete bunker, which was filled with water in the middle, and had doors opening to the sky in the ceiling of the set build.
"The set was already around 250ft-long, but Cary wanted to make it even longer," explains Sandgren. "So we hung a bluescreen at the end to enable the VFX team to do a set extension. To give the set a moody and somewhat futuristic feeling, David and I worked with Mark Tildesley and we ended-up having around 30 custom-made light sticks standing vertically out of the water. They were the only light source in that entire environment, and gave a very simple but interesting graphical effect.
"To create the effect of dazzling sunlight coming through he doors above, we had four 100K SoftSuns, in addition to daylight, pouring-in light. At one point during our time at Pinewood had we had nine 100K plus one 200K SoftSun fixtures working on different stages."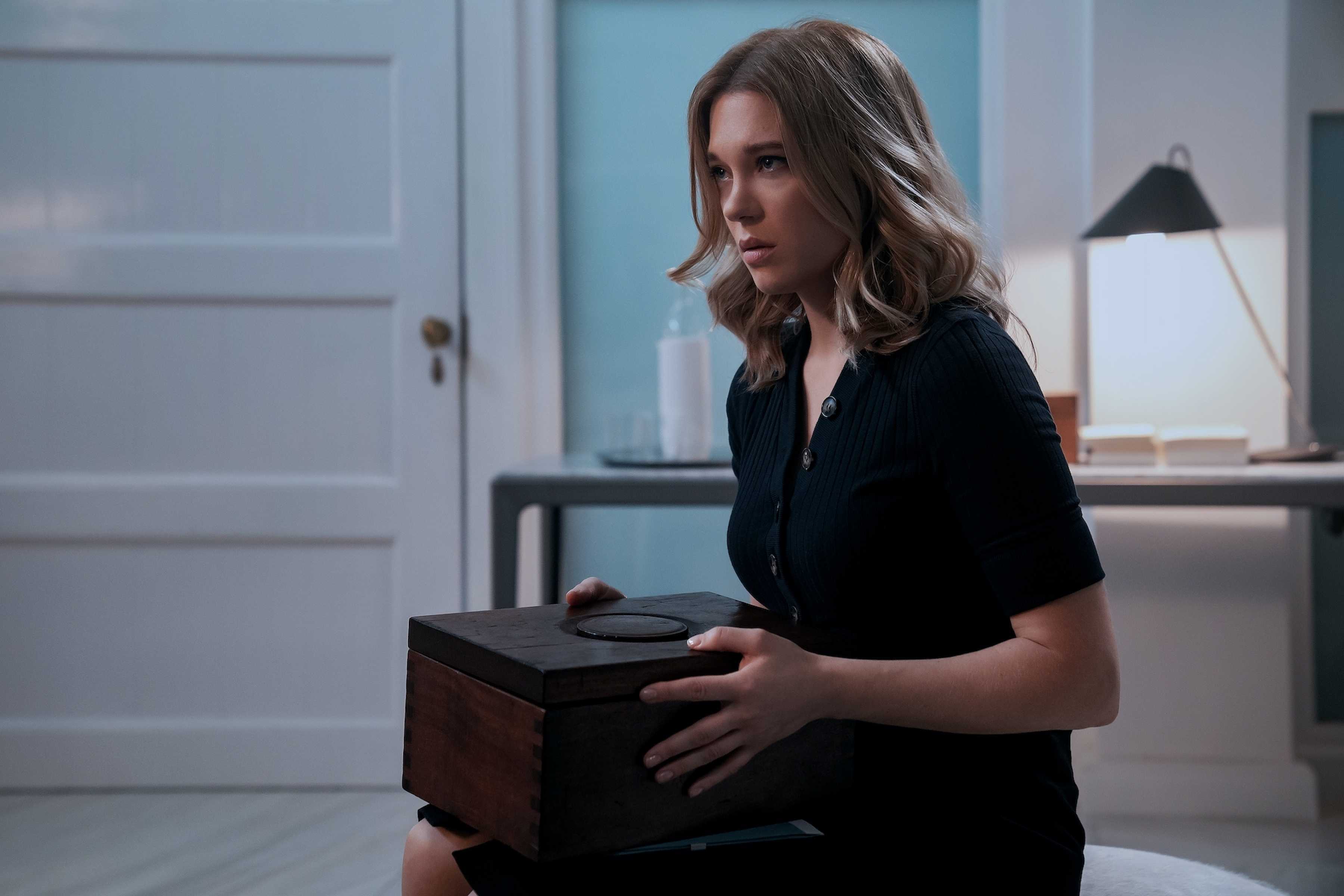 Sandgren completed the final DI grade on No Time to Die with his regular colorist Matt Wallach at EFilm in LA, who also graded the dailies.
"I wanted to go back to the traditional way of working with celluloid, in the way that it was one person, the color timer at lab, who controlled and supervised the color on the film," says Sandgren. "I was very happy with the precise dailies that Matt delivered – they were the look of our film – and I asked him to be our colorist throughout the process, from the dailies to the DI."
Sandgren concludes, "No Time to Die was a big ship to steer, but it had the feeling of being more like a small and intimate independent production. This was really down to the incredible, guiding hands of the producers, and the momentum they inspired for getting things done. It was a wonderful experience. It is also a great testament to loving kindness of celluloid film and its ability to deliver soul and charm to a huge Hollywood blockbuster."