Filmmaker Stories
Celluloid proves the natural, cost-effective choice for acclaimed short 'Nathan Loves Ricky Martin'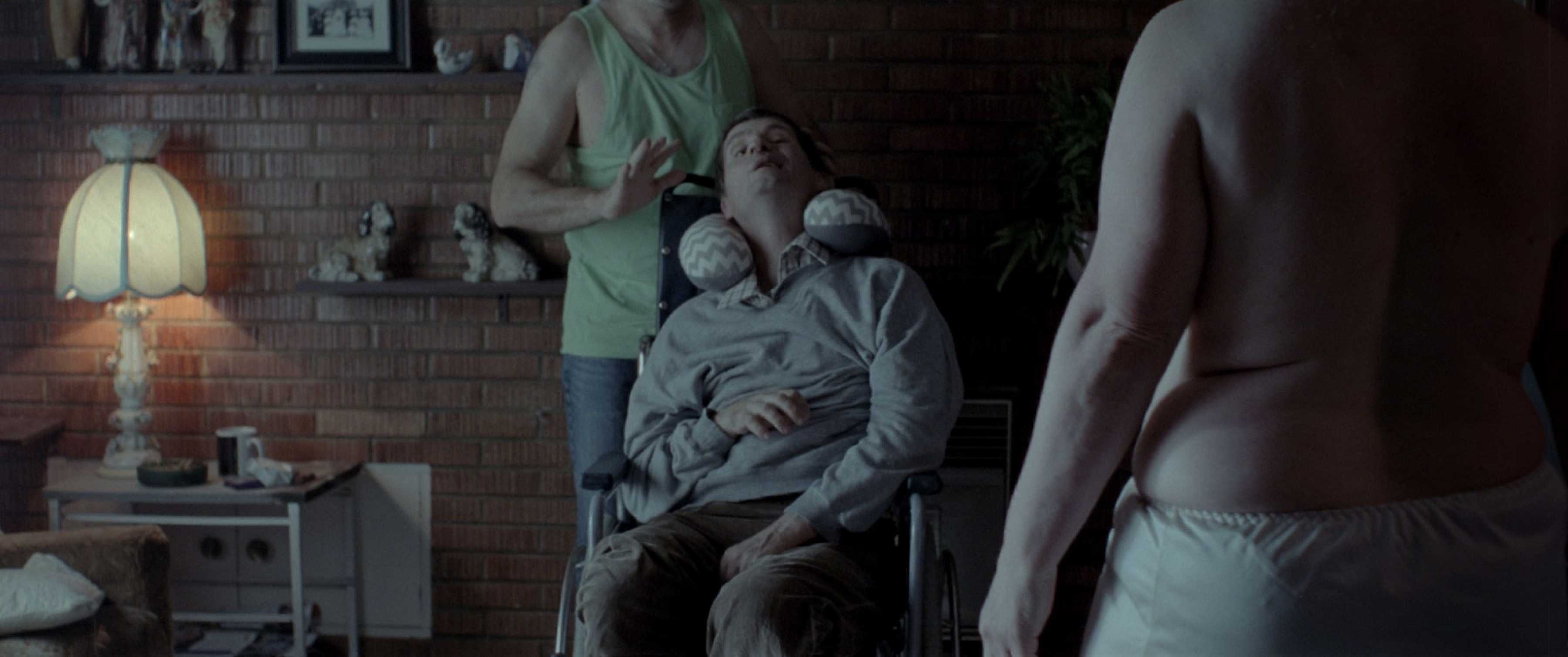 "Shoot film," urges cinematographer Michael Wylam to other filmmakers wanting to make their stand-out shorts on modest budgets. "You are painting with light onto a unique canvas, and there's something very special about the aesthetic result that you can achieve. It's really about using the right tools to tell the story and shooting on film was vital in conveying a feeling and visual language that reflected our characters' world. Furthermore, these aesthetic decisions can also inform your technical ones, lending an approach to all crafts, which can make shooting [film] a very cost-effective experience, especially when finances are tight."
Wylam - an ACS Award-winner for short drama Lorne , starring Guy Pearce - recently harnessed Kodak 35mm, shooting 2-perf on an Aaton Penelope camera paired with Zeiss Super Speed MkIII prime lenses, for Nathan Loves Ricky Martin . The tender, seven-minute film, directed, produced and co-written by Steven Arriagada, focuses on Pauline - a full-time mother and carer for her son, Nathan, who has significant mental and physical disabilities. After many years of isolation and anhedonia (the inability to feel pleasure in normally pleasurable activities), Pauline contrives a cunning ruse in the hope of initiating a meaningful connection to the man living next door, which starts with a plea to help Nathan who is sprawling helplessly on the living room floor.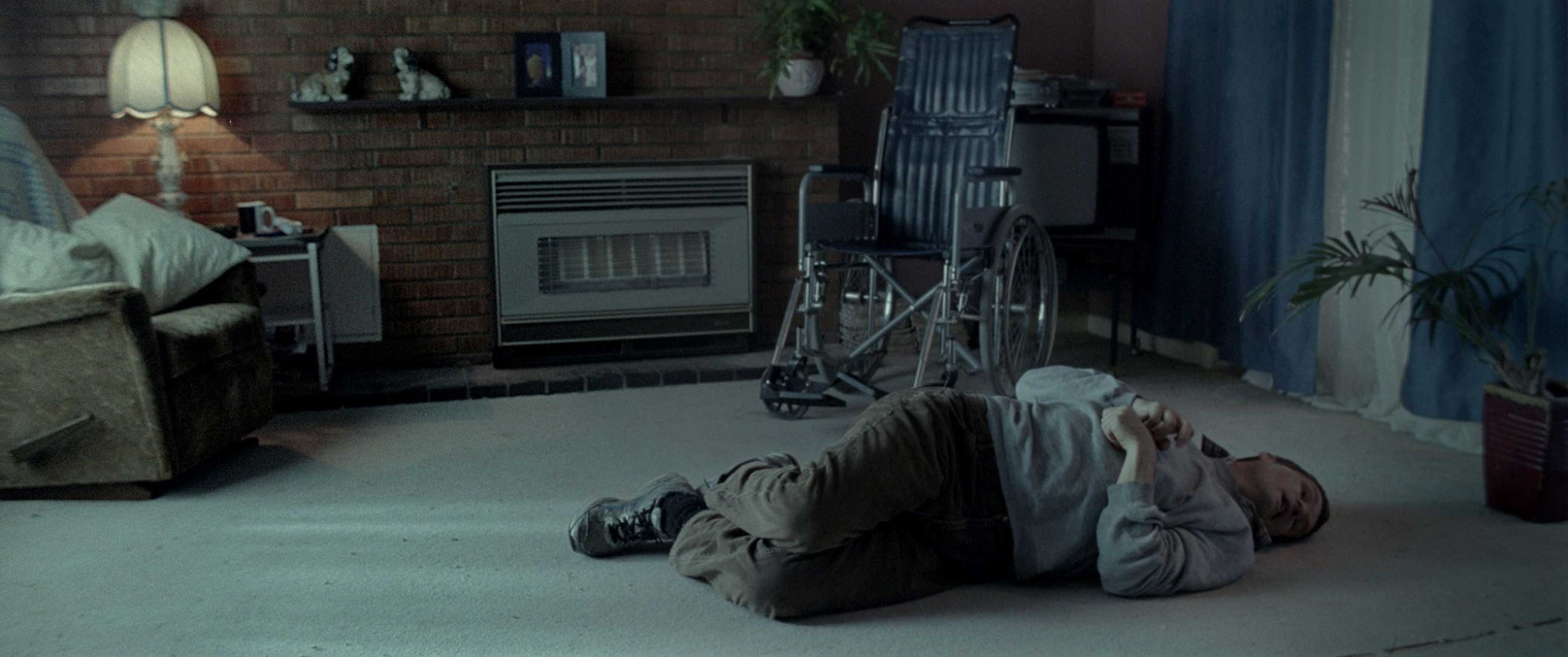 The production, made for $15,000AUD/$11,500USD, screened to acclaim at the 2016 Sydney Film Festival, and has since been nominated for a 2016 AFI/AACTA Award for Best Live Action Short Fiction Film. Arriagada enthused, "This was my first time shooting on film and the results were unbelievable. Michael is a passionate advocate for the celluloid medium, and I'm glad he convinced me to use it for this production. His beautiful work and the on-screen result [of] using film contributed heavily to the film's recognition and our prestigious AFI/AACTA nomination."
Nathan Loves Ricky Martin was shot in a condemned house, located in the outer suburbs of Melbourne. The derelict nature of the property enabled the production designer Dorian Lazar to design, dress and paint the set to the particular creative requirements of the director and cinematographer. Under their instruction Lazar constructed a womb-like lounge interior with an overall flesh coloured palette, derived from studying embryos. Contrasting pastel blue colours around the doorway and the windows were used to symbolise their potential escape route.
To intensify the isolation and loneliness of the characters, Arriagada and Wylam developed a philosophy around the cinematography consisting of considered, observational framing with lingering takes, very little camera movement and minimal coverage. Making a bold choice, the film has only ten shots. Nathan never leaves the room and neither does the audience. He features in almost every shot, keeping him tethered to his mother, tacitly suggesting their symbiotic relationship.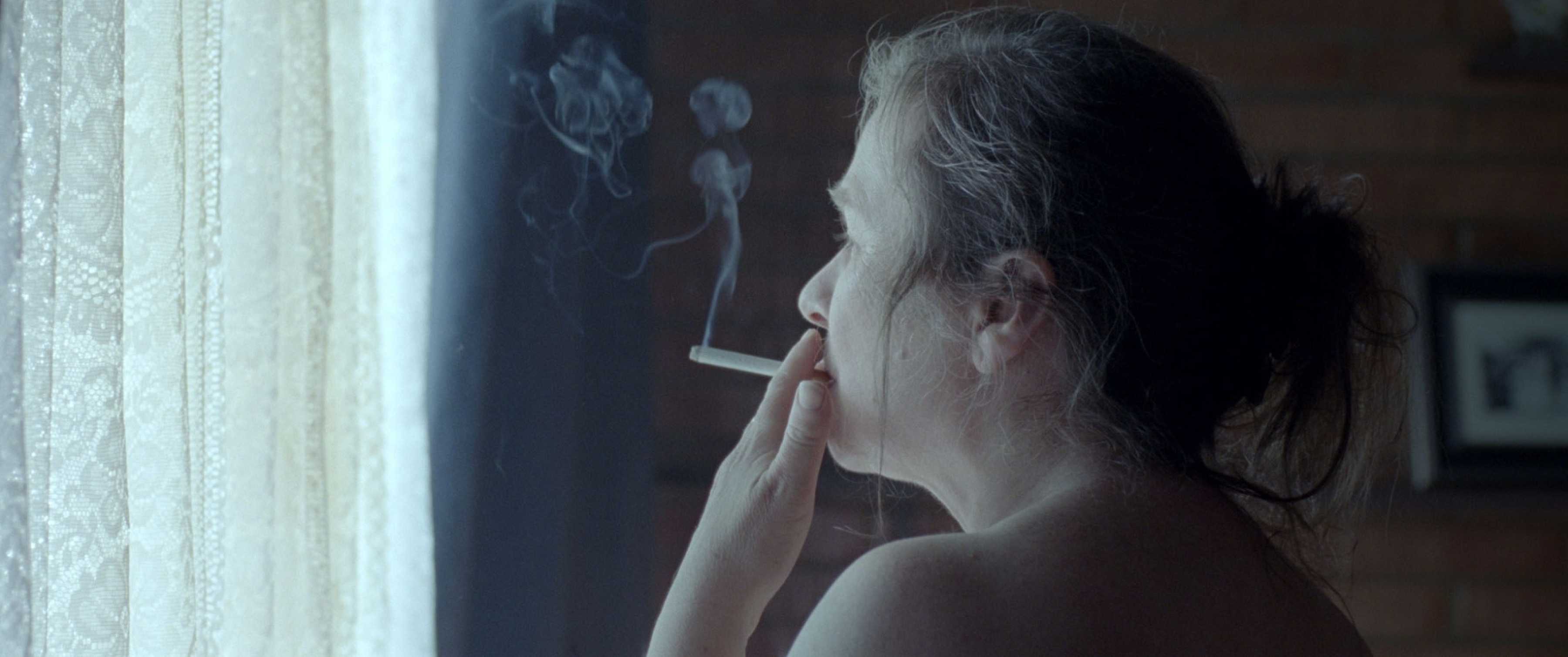 Cinematically, Wylam says he and Arriagada were inspired by the subtle style of European cinema, particularly the intimate portraits of characters enduring the sterile routines of modern family life in Michael Haneke's 1989 debut The Seventh Continent . Also, the paintings of French impressionist Degas were an inspiration, particularly his portrayal of subjects in everyday life in his early works.
The story of Nathan Loves Ricky Martin takes place in a day interior. As production was limited to just one long day, the windows and doorway exteriors were blacked-out and boxed, affording Wylam complete control over the lighting set-up, while shooting into the night and maintaining a consistent look throughout. He illuminated the lounge set using ARRI M90 and M18 HMI lampheads through 250 diffusion placed directly on the main windows, plus two extra layers of net curtains of varying textured lace. The first layer had a tighter weave with a cooler cast and the front layer had a heavily textured pattern, which was warmer in areas with tobacco stains and aging. These enabled quick cutting and shaping of the light as required throughout the scene. Negative fill on the ceiling and around the set was minimal, due to the nature of working with film, which meant less equipment on-set. The single-source approach was peppered with incidental light, as if it were reflecting off objects outside and through windows, resulting in an overall naturalistic atmosphere.
"I lit the space, rather than the actors themselves, so they would have the freedom to move and inhabit the room. The light swells and drops to areas of reluctance, where the light falls-off in a natural way," says Wylam. "Shooting digital on this project would have been too sterile and clinical for the experience we wanted achieve. The way light behaves on film is very forgiving and, in combination with atmosphere achieved with a hazer, the lenses' inherent characteristics and pastel colour palette, this created a textural, aged softness captured on the emulsion in-camera. It was as if the space had dated and deteriorated to pastel from a time long-forgotten by Pauline."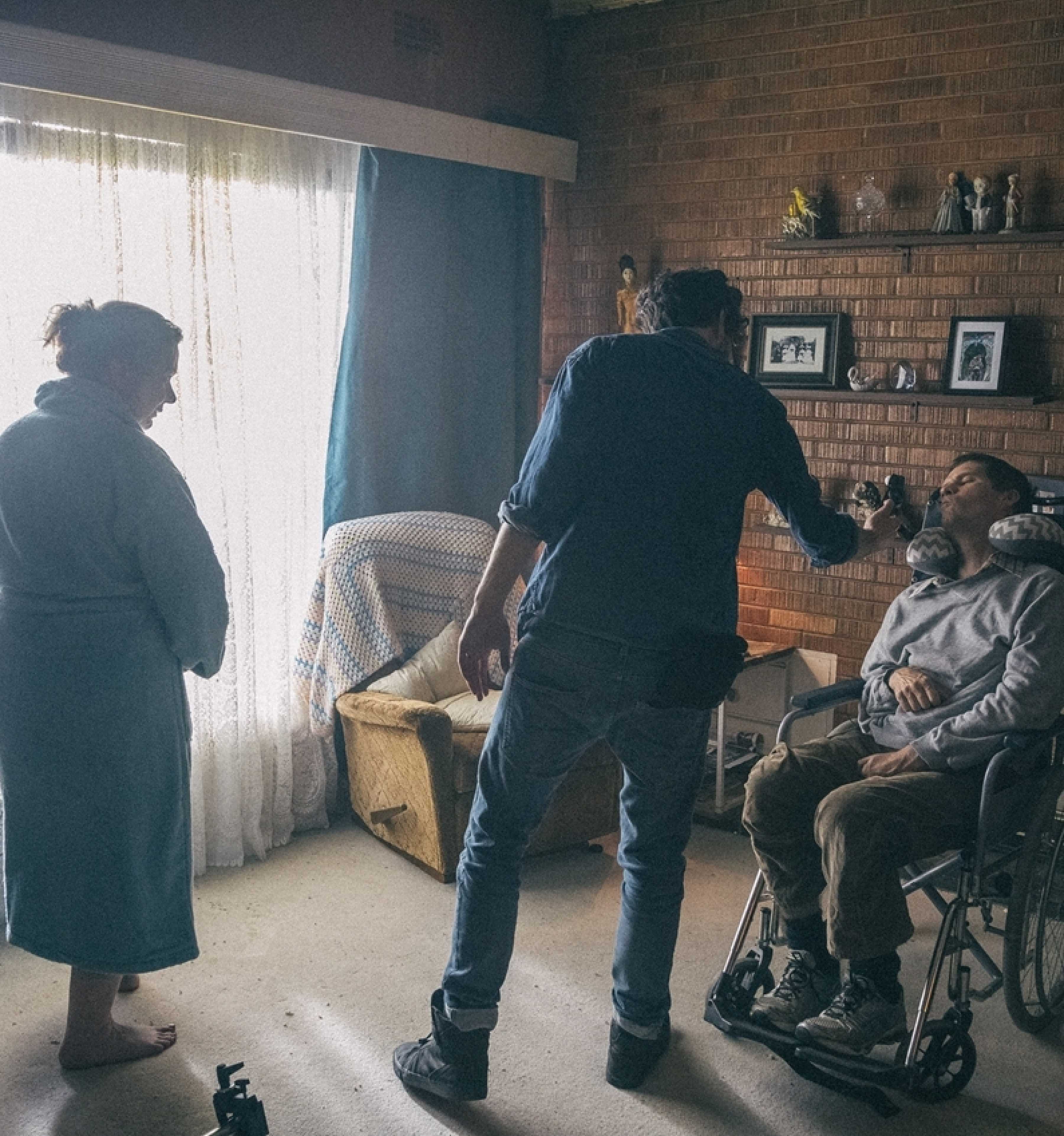 Wylam continues: "I recommended to Steven that we use Kodak Vision3 5207 250D film. Its outstanding latitude and roll-off in the highlights is truly beautiful. I wanted our key window to be right on the edge of seeing detail in the front net curtain, but for there to be no information of perceivable life outside the window, creating an insular and lonely world - as if it were a womb. The practical lamps were fitted with specific bulbs and their splash of colour leant a reference point of warmth to the eye - a twinkle of hope in a cold frame. The stock rendered skin tones from daylight to tungsten in a very natural way."
The camera and lens package was provided by Lemac, and film processing was done by Neglab in Sydney.
Wylam says that shooting 2-perf was a big advantage to the production - both aesthetically and financially. "As the name suggests, 2-perf utilises two perforations for its height, rather than four, rendering a natural 2:39:1 widescreen aspect ratio across the complete width of the negative. The 2-perf format allows you to use spherical lenses to achieve your widescreen look, thus reducing costs as you do not need to rent an expensive set of Anamorphic glass. Spherical lenses tend to be much lighter and faster which also has a positive economic impact on your lighting requirements.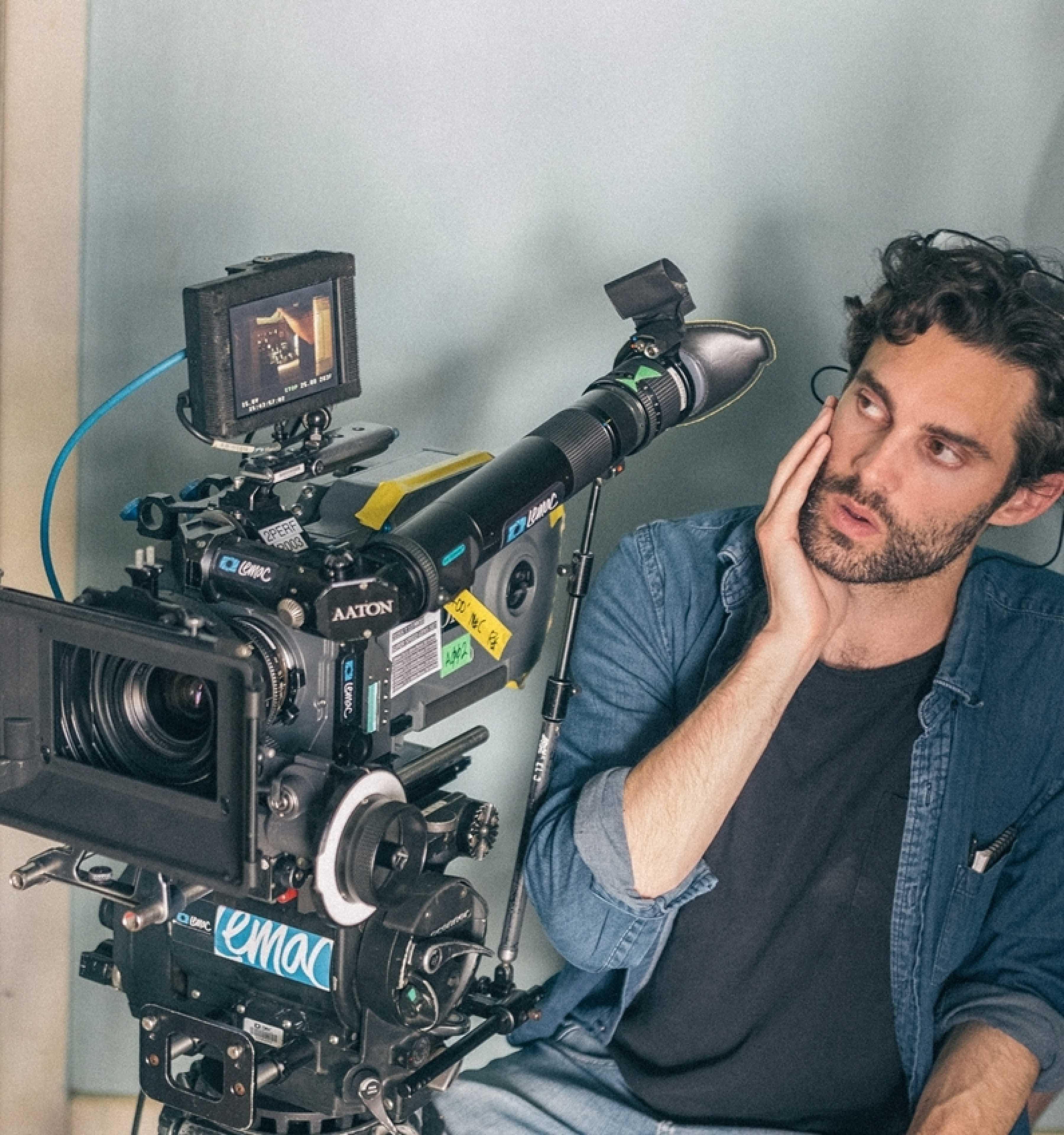 "What's more, 2-perf really optimises film usage. Because of the 50% reduction in frame height you therefore double amount of shooting time that you would on 4-perf 35mm. This means your stock order is cut in half and, consequently, your processing and telecine charges are reduced drastically."
Wylam concludes: "Shooting film involves a degree of trust. It requires the crew to trust and respect a process that's been around for over a hundred years. The cast and crew have to trust in the alchemy of the cinematographer. The cinematographer has to trust their own knowledge, eyes and light meter. And with the trust that carefully considered light photons are reacting on the emulsion, you can capture something wonderful, a certain magic."