Filmmaker Stories
DP Oona Menges used 16mm/35mm B&W/Color Film to craft Andrew Legge's ingenious sci-fi movie 'LOLA'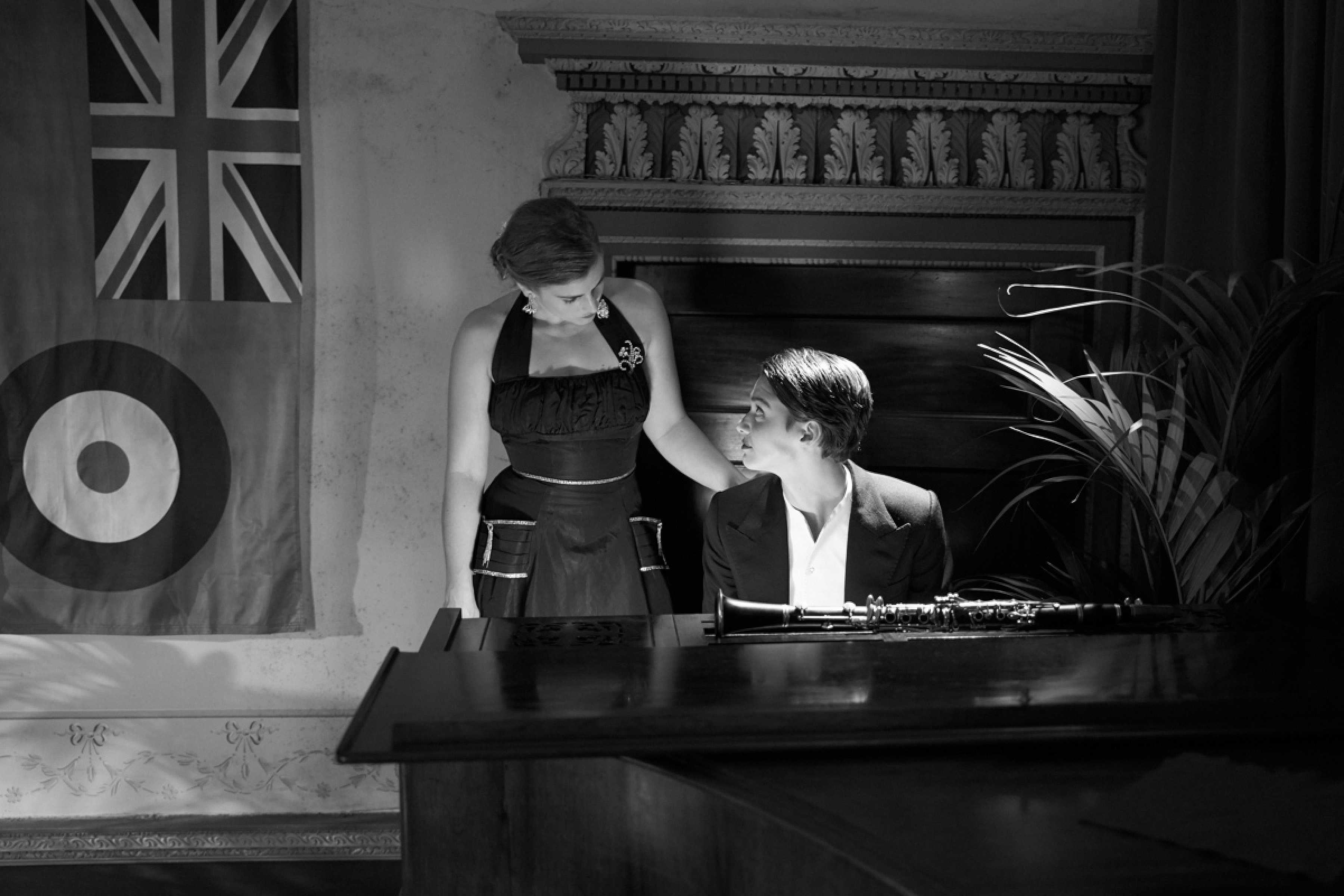 Described as a 'hidden gem,' Irish director Andrew Legge's movie debut, LOLA, seamlessly intercuts real World War II newsreels with fictional filmed material – shot with judgement, knowledge and prowess on KODAK Film by DP Oona Menges – to deliver an authentic, found-footage, documentary-style, sci-fi story like no other.  
It's England, 1938, and sisters Thom (Emma Appleton) and Mars (Stefanie Martini) have built a device, called LOLA, that can intercept radio and TV broadcasts from the future, revealing glimpses of things-to-come on a circular screen. Using this clever, clairvoyant contraption, they are exposed to iconic musicians before they have been born, become obsessed with Stanley Kubrick movies, and learn about female empowerment. Mars documents their personal experiences on film using a 16mm sound-sync camera they've been able to make by having the ability to see into tomorrow's world.

When they learn about the escalation of war in Europe, and the blitzkrieg bombardments of London, the sisters feel compelled to use their apparatus as a weapon of military intelligence to issue warnings and help save lives.
However, the past, present and future become more and more entangled. Thom is increasingly intoxicated by LOLA, and Mars begins to realize the terrible consequences of its power. As their relationship falls apart, Thom makes an error that leads to a catastrophic outcome. Can the sisters' love for one another save the world they stand to lose?
The 79-minute, €1.5 million, Irish/Welsh co-production was written by Legge and Angeli Mcfarlane from a story by Legge and Henrietta and Jessica Ashworth. Replete with tell-tale scratches and sparkles of film that has been locked away for decades, LOLA elegantly balances the sister's experiences against dark and foreboding images of World War II.
The film also features a notable soundtrack and songs written by Neil Hannon of The Divine Comedy, including a rearranged version of 'You Really Got Me' by The Kinks, music by Edward Elgar and footage of David Bowie performing 'Space Oddity.'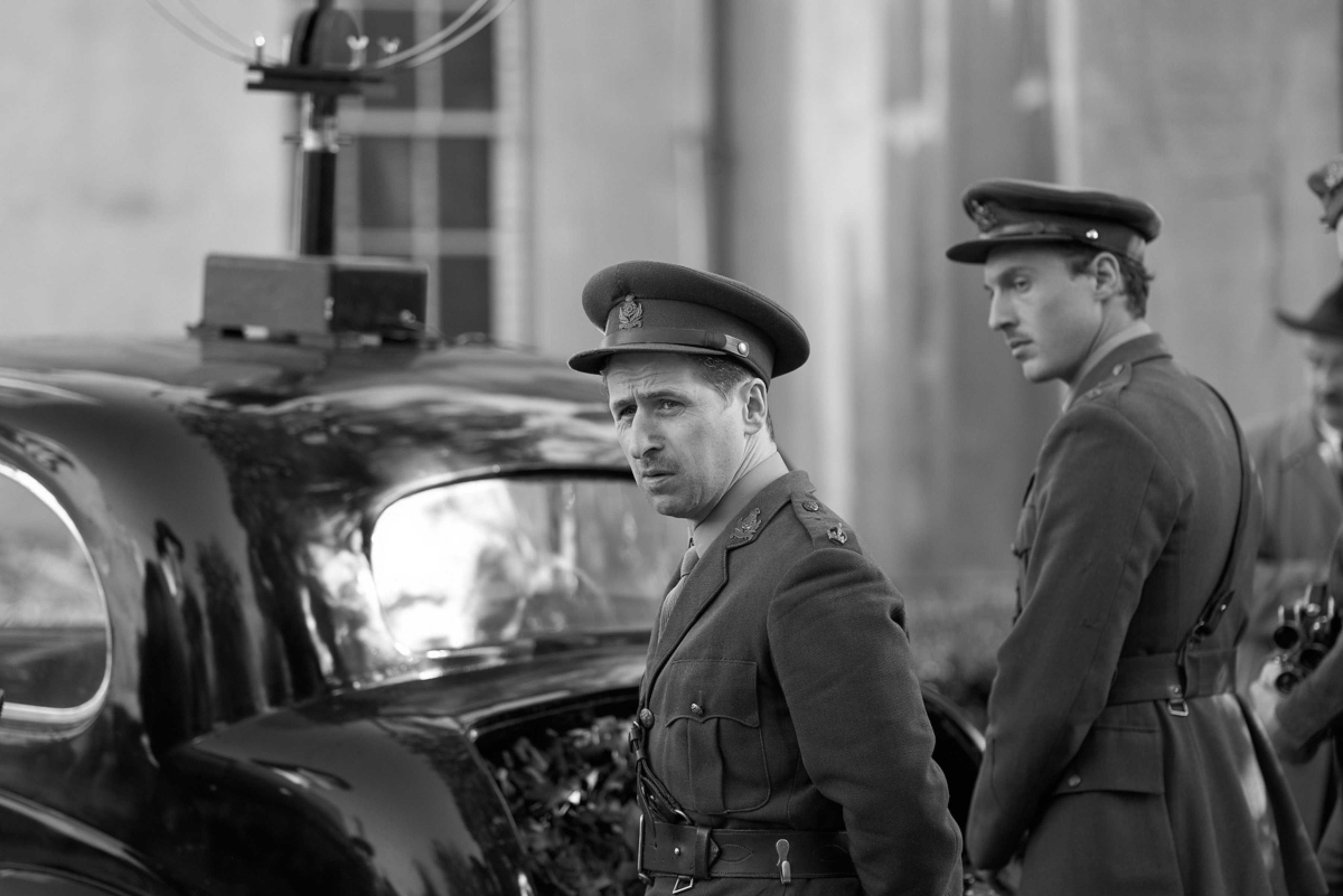 "I loved the premise of the story, especially at a time when extremism abounds and people are frequently at each other's throats, whilst we should be trying to get along and save the planet." says Menges. "I was really struck by Andrew's empathy for the feminine and his understanding about the genuine sororal affection between the sisters, too. 
"But I was also drawn to this film by the challenge of shooting Mars' personal documentary footage, and the task of matching that live-action material with real newsreel/archive footage. Andrew did not want to do any digital manipulation to achieve this result. It all had to be done in-camera, using filmmaking instruments as close as possible to that time, which I thought was brilliant and exciting."
Menges' references included a lookbook made by Legge, encompassing photographic stills as well as extensive newsreel footage of London during World War II, plus archive footage from the Third Reich. Legge's tome also comprised films such as the French sci-fi classic La Jetée (1962, dir. Chris Marker, DP Jean Chiabaut) and the alternative-history movie It Happened Here: The Story of Hitler's England (1966, dir. Kevin Brownlow/Andrew Mollo, DPs Kevin Brownlow/Peter Suschitsky). A further reference was Legge's own award-winning short, The Chronoscope (2010, DP Eleanor Bowman), in which the protagonist builds a machine that can look into the past.
"During our early conversations I discovered Andrew has a great love for the chemistry and magic of celluloid film and was even going to develop some of the film himself at home in an old Soviet-era developing tank," says Menges, whose credits include The Host (2020), Lovely Little Farm (2022) and Ruby Speaking (2020).
"However, one of the first things he said to me was, 'If you don't go for it, this isn't going to work.' By which he meant it had to feel real, as visually authentic as possible. If we were filming scenes that felt too expository, or looked too much like a drama, he would shut them down. So, when considering my approach to the cinematography, I had to fully embrace the idea of seeing things through Mars' eyes, or a newsreel cameraman, and find different ways to mess with the picture in-camera to make the results look plausible."
With this intriguing brief, Menges' sought out an appropriate camera and lens package, her automatic choice being a call to the legendary Joe Dunton MBE and his son Lester.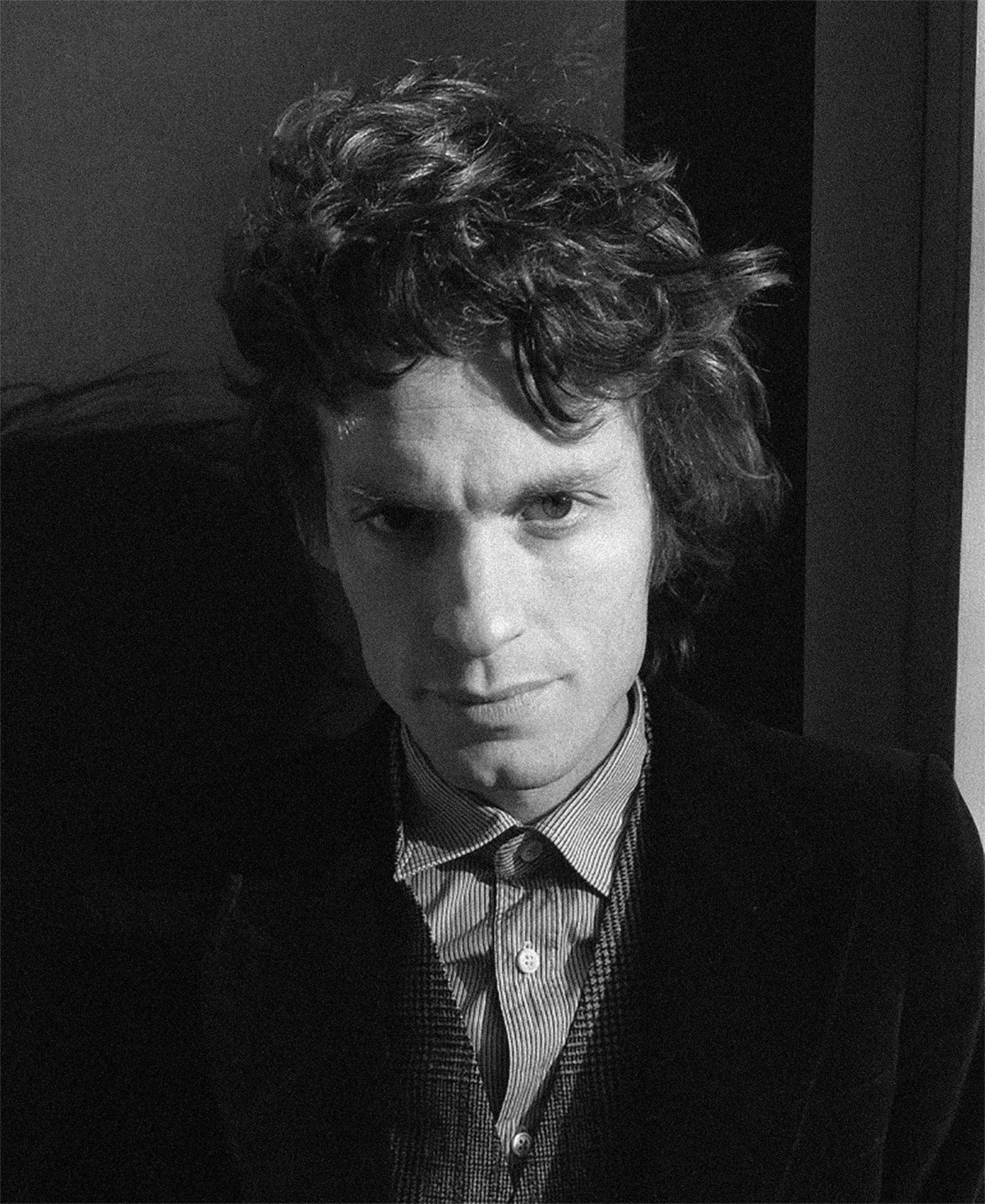 "Over many decades in the industry, Joe and Lester have accumulated a lot of old film cameras and vintage lenses, and know exactly how they work," she remarks. "It was fun and illuminating to discuss with them the looks I needed to achieve and the tools to help get me there."
After a good deal of deliberation and testing, Menges chose an ARRIFLEX 416 16mm sync-sound camera, a three-turrett ARRIFLEX 16ST, plus Legge's own spring-wound Bolex 16mm, to shoot Mars' live-action documentary footage. Simulations of newsreel and other archive material would be captured on 35mm film, using a combination of ARRIFLEX 35BL 4 and ARRICAM LT 35mm cameras, plus a clockwork Newman Sinclair as used by Stanley Kubrick.
The array of vintage lenses included Zeiss Super Speeds, Bausch & Lomb Super Baltars, Cooke Panchros, Angénieux and Kern Switar optics, as well as the prime lenses that came with Legge's vintage Bolex camera.
"Amongst this amazing collection, we had cameras and lenses that no one has used for 50 years. Some were a little temperamental and needed constant attention, nurturing and careful handling throughout the shoot," says Menges. "But they were all authentic, which was really important to Andrew."
After testing different filmstocks and screening the results for Legge to make a final decision about which to use, Menges captured the mainstay of the production using EASTMAN DOUBLE-X Black & White Negative Film in 35mm 5222 and 16mm 7222 formats, supplemented with KODAK VISION3 500T Color Negative Film in 35mm 5219 and 16mm 7219.
"The DOUBLE-X has lovely grain and pleasing contrast, plus subtleties in tone that I knew would assist in depth-of-field separation in the image for composition purposes," Menges explains. "I typically rated the DOUBLE-X at 200 ISO in tungsten and 250 ISO in daylight. But I also pushed it quite hard to increase the grain and contrast in different interior/exterior lighting situations in order that the results would get us visually close to the look we intended," she explains.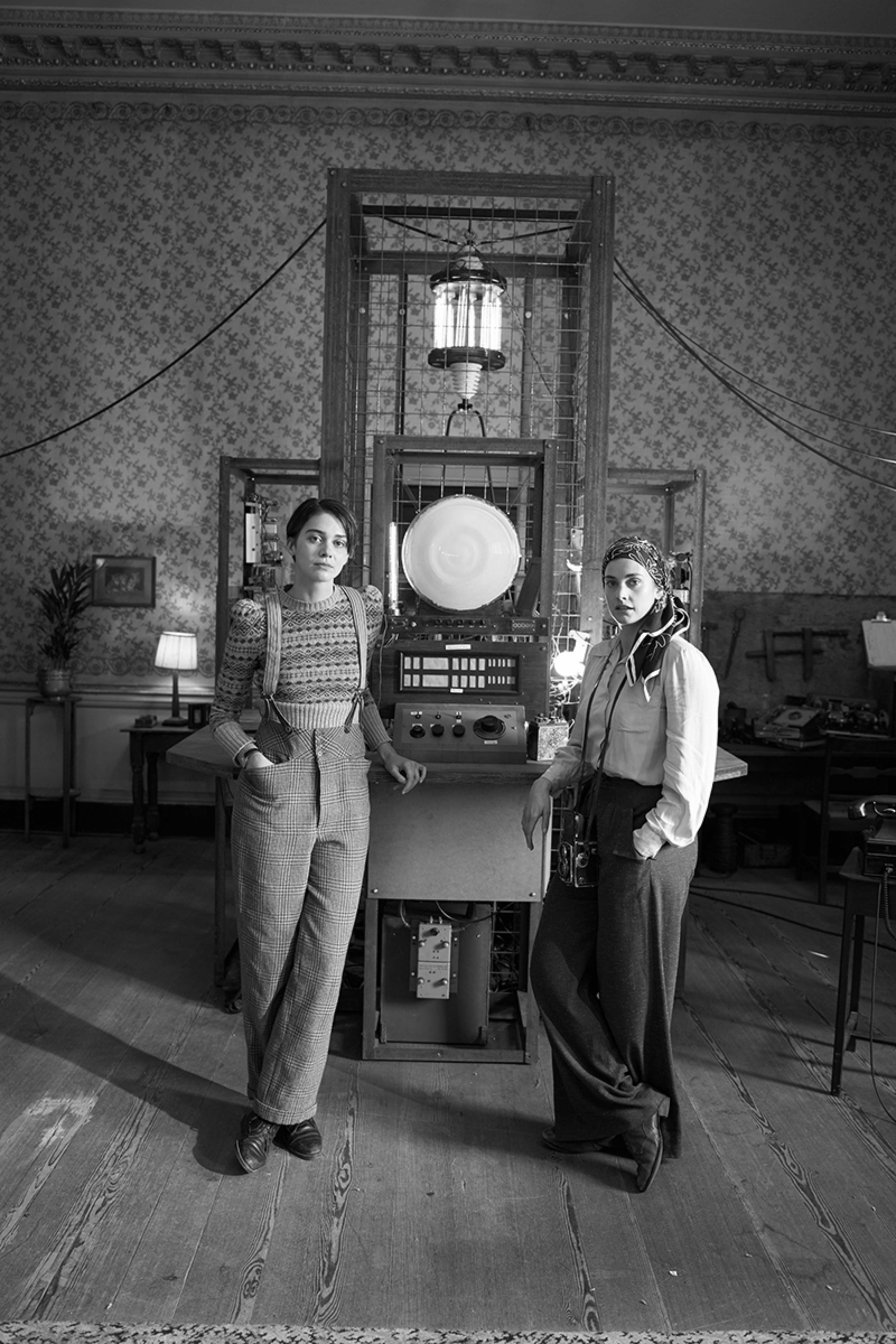 "I used 500T color stock as some of the archive material I had to match to contained many shades of grey, and I knew that grayscale would render better when the color images were drained to B&W later in post-production.
Along with exposure, Menges was not afraid to harness a panoply of old-fashioned tricks, as well as some extreme measures, to achieve the desired result.
"We unraveled all of the raw, unexposed filmstock across the floor, trod on it with our shoes, and scratched it with our fingernails as it ran on a rewind bench, before it went into any of the cameras, which was pretty good fun," she reveals. "Additionally, some of the gates in those old cameras added marks and scratches to the film, which was just what we wanted.
"When shooting black and white, I sometimes put a basic red gel as a filter over the lens to differentiate tonality, to make a blue sky look more threatening, or the interiors appear more textured and dramatic. I also used black stockings to diffuse the image and make highlights bloom and encouraged flaring down the lens to blow-out highlights. I even flashed or fogged the negative as we shot by opening the door on the camera."
After a month of test and prep, production on LOLA got underway for six weeks during September and October 2022. The chief location was an uninhabited country house – retaining original period features such as sconces and wallpaper – and its surrounding estate in Killadoon, a 30-minute drive from Dublin, Eire.
During production Menges resided at Legge's home in Dublin, where the director developed some of the B&W 16mm footage himself in his basement darkroom, and where Menges had a large LED screen installed to review and compare footage that had been shot against newsreel and archive footage that Legge wished to incorporate into the final film.
"Although the vast majority of the filmed footage was developed at Cinelab, Andrew wanted to distress some of the Bolex footage, and processed several 100-foot rolls of the 16mm DOUBLE-X himself," says Menges. "This involved developing at a high temperature, which caused the emulsion to break and created reticulation – a mosaic of grain – that looked quite beautiful. To add other artifacts to the images, the bath in developing tank itself had contaminants, which Andrew referred to as 'sludge.'"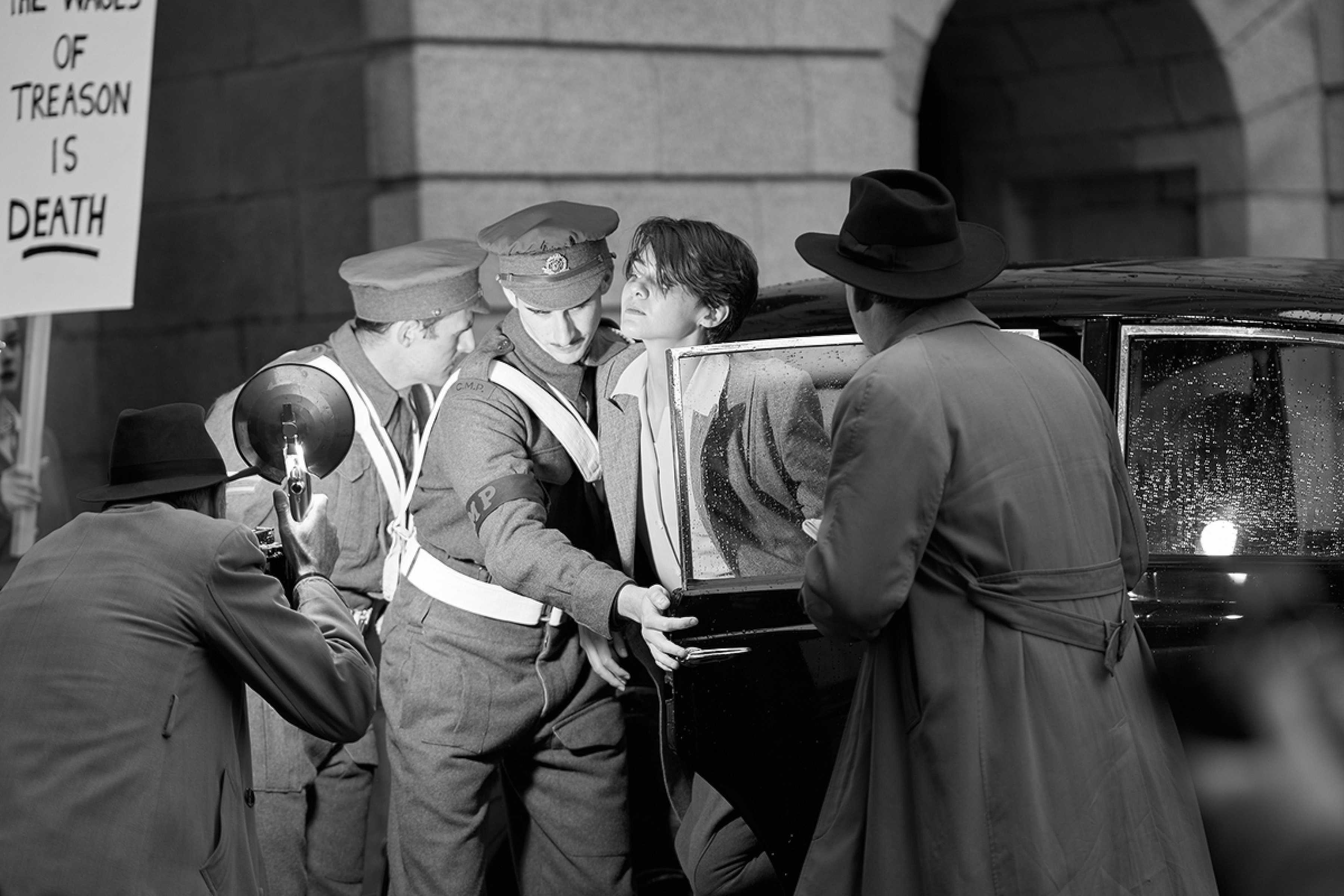 While Menges operated handheld for most of the production, she had to school actress Stefanie Martini, playing Mars, on how to operate the camera for several scenes involving mirrors, which included carefully choreographed handovers between the pair. The camera and lighting crew included Connor Hammond working as focus puller, Leo Windsor as loader, and Simon McGee as gaffer.
"Andrew did not want LOLA to look lit, as that would break the concept," says Menges. "This was quite a task in itself, as I needed certain levels of illumination to bring contrast to the image when shooting on black and white. So I used my own CRLS reflectors to bring light in through windows, and had strings of festoons, antique Lowell lights, plus Tungsten bulbs in practicals."
As part of co-production agreement, the final color grade was completed at Gorilla in Cardiff, with colorist Stuart Fyvie. "As the looks has been baked in on film, very little was needed by way of VFX or image enhancement to blend the footage together," Menges notes.
"I trained and grew up as a loader and 1st AC on film productions, and still take black and white stills, so it felt comfortable, like coming home, to shoot on 16mm and 35mm film. And it was so much fun to have all those old film cameras and lenses at my disposal," Menges concludes.
"There was no way you could have made this film as authentic as it needed to be by shooting digitally. There's a special magic to working with film, the tricks and techniques you can employ in-camera and in the processing to create something unique and distinctive. The love that went into this film – from the script and the way it was made – was extraordinary. And the final result says so much about what we need to hear right now."