Filmmaker Stories
Kodak 35mm proves the natural choice and delivers an exquisite result on 'L'Avenir'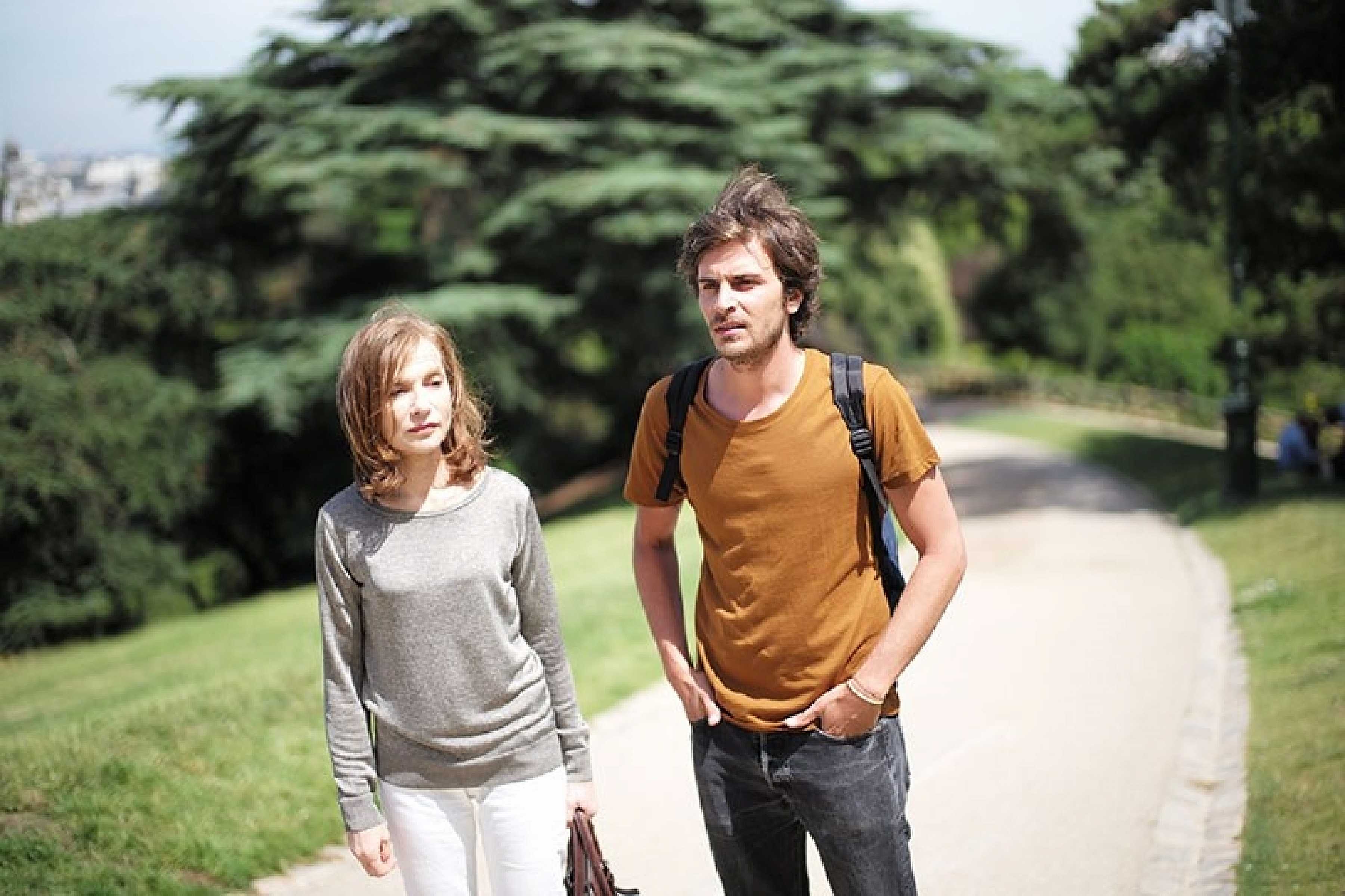 Written and directed by French director Mia Hansen-Løve and starring Isabelle Huppert, L'Avenir (Things To Come) revolves around Nathalie, a middle-aged philosophy teacher who soldiers on with life despite the death of her needy mother, getting fired from her beloved job and dealing with her husband's infidelity. The gaps left on her bookshelf after her husband leaves prove a strong metaphor for her various losses and misfortunes, while her late mother's chubby black cat is an ongoing reminder of her somber single status.
Loosely based on Hansen-Løve's own mother, the film asks fundamental questions about philosophy, radicalism, revolution, faith and the inevitability of growing older. Huppert has garnered key accolades for her measured and stylish performance, including New York, Los Angeles and London Film Critic awards.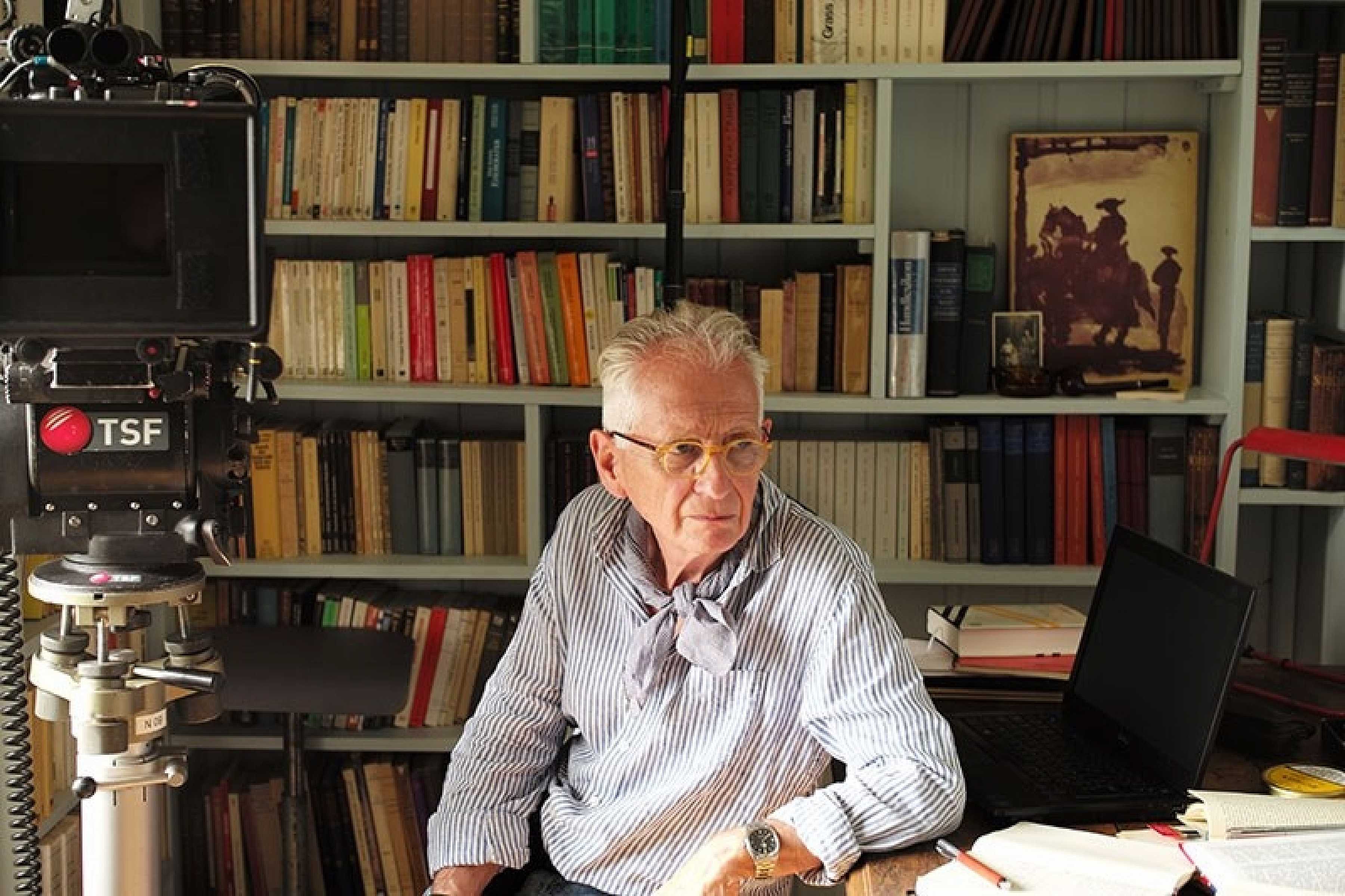 "It all sounds intolerably melancholic and minimalistic, but there is such life in Nathalie's character – through Isabelle's touching performance under Mia's deft direction – that her burdens often transform into vivacity and humor," said master cinematographer Denis Lenoir AFC ASC, for whom L'Avenir marked a return to shooting on 35mm film after an absence of six years.
"I have known Mia for a long time, professionally and socially, and met her mother on several occasions," said Lenoir. "I knew Isabelle would be involved when I read the script, so I had great insight into the different real and on-screen personas before production started. Although I had previously shot Eden for Mia digitally, she was not happy with the result and wanted to go back to film. L'Avenir is marked by understatement, and Mia expressed a desire for a natural look. To be honest, I was reluctant to go away from digital as I had not used film since 2009 when I worked on the French miniseries Carlos the Jackal. I wondered if I could remember how to do it and quite what the outcome would be. But I really wanted to work with Mia, so I accepted her challenge."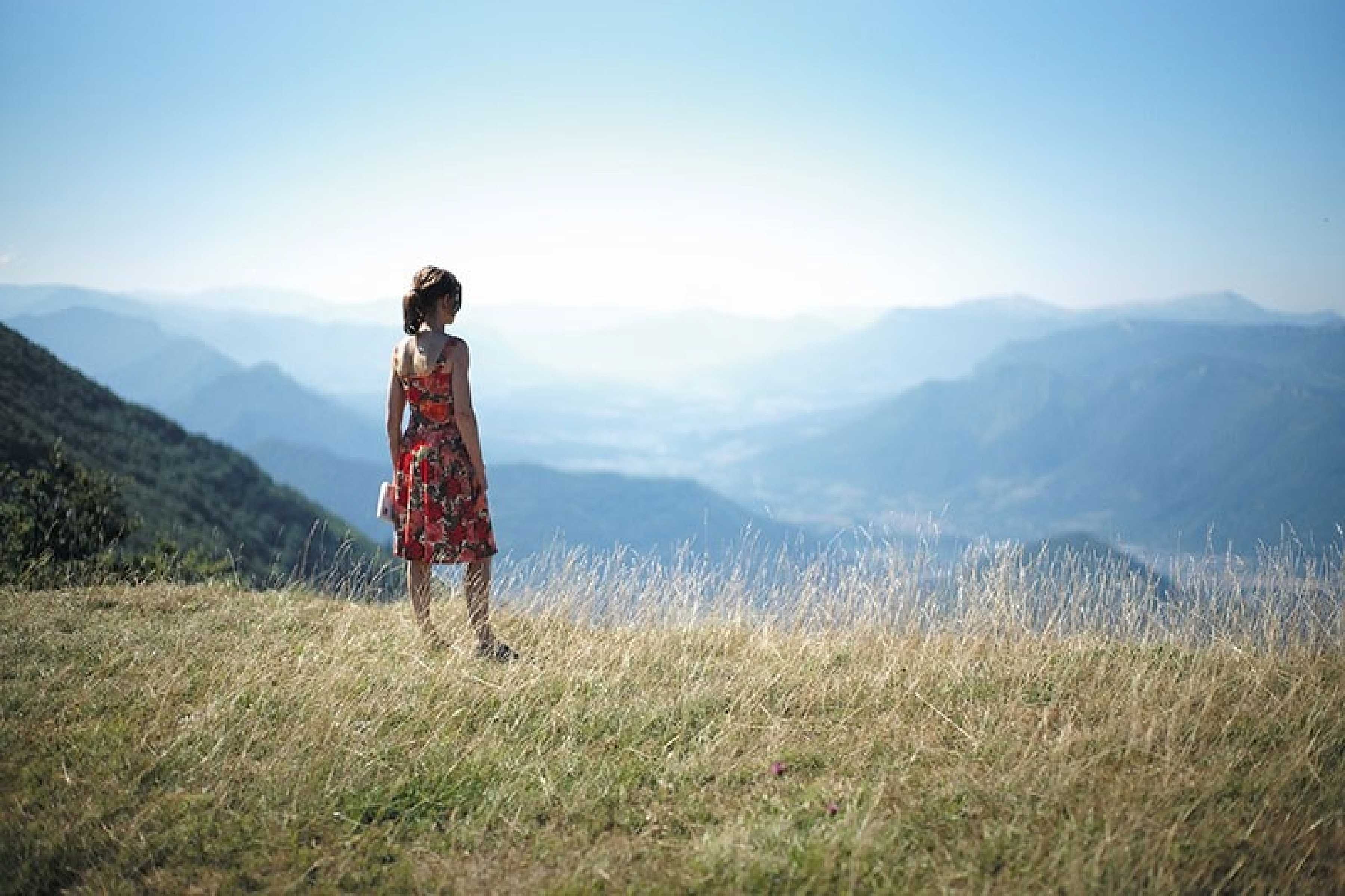 To support the impression of time and seasons passing, principal photography took place in 2015 from June to July and November to December at seaside locations, including Saint-Malo in Brittany and Mont Saint-Michel in Normandy, and in the French countryside around Valence and Vercors in France's Rhône-Alpes region as well as in Paris.
"Throughout my career, and for practical and logistical reasons, I have tended to use one film stock, of the highest-possible ASA, on most productions," remarked Lenoir. "Considering the dynamics of the locations and the various daylight, interior and nighttime scenes in L'Avenir, I settled on KODAK VISION3 5219 500T. It is a stock that I love and know well. It has extraordinary dynamic range, and I knew I could control it through lighting, filtration and exposure to cover all our bases. I like a nice, thick dense film negative and decided from the start that I was going to rate it at 400ASA."
To avoid prejudicial brand associations, Lenoir undertook blind tests of different lenses on film to discover which would deliver Hansen-Løve's desired naturalistic look but with the pre-requisite of them being able to open up to T1.4, while also being light-enough to wield handheld, as Lenoir himself would be operating. The outcome of the tests resulted in the cinematographer choosing Leica Summilux Primes with various combinations of Tiffen Black Pro-Mist and Tiffen Soft FX filters to suit the lighting conditions and neutralise any flare issues.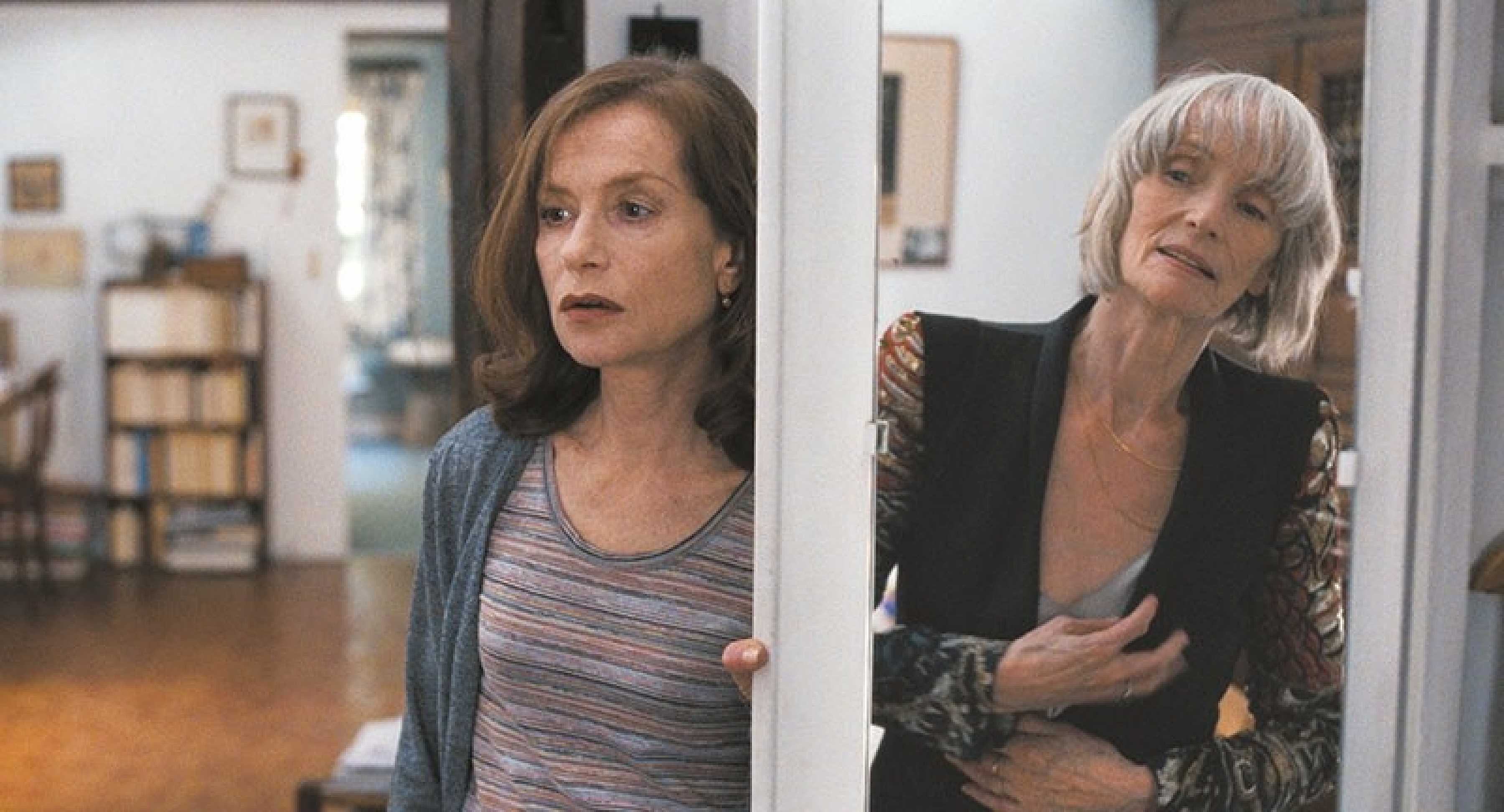 The lighting style of L'Avenir called on Lenoir's diplomatic skills as well as his creative talents. "Mia takes a big interest in lighting and has certain preferences for the looks on her films. On this production, she expressed a particular desire for realism. That said, Isabelle also has view on the look of her lighting, and this was slightly different to Mia's penchant. They are both strong and brilliant women, and they were both right. This was not a movie for pouring-in light with HMIs, definitely not a big, polished Hollywood production. Respecting their wishes, I knew there would be a middle ground that would prove satisfactory to them both."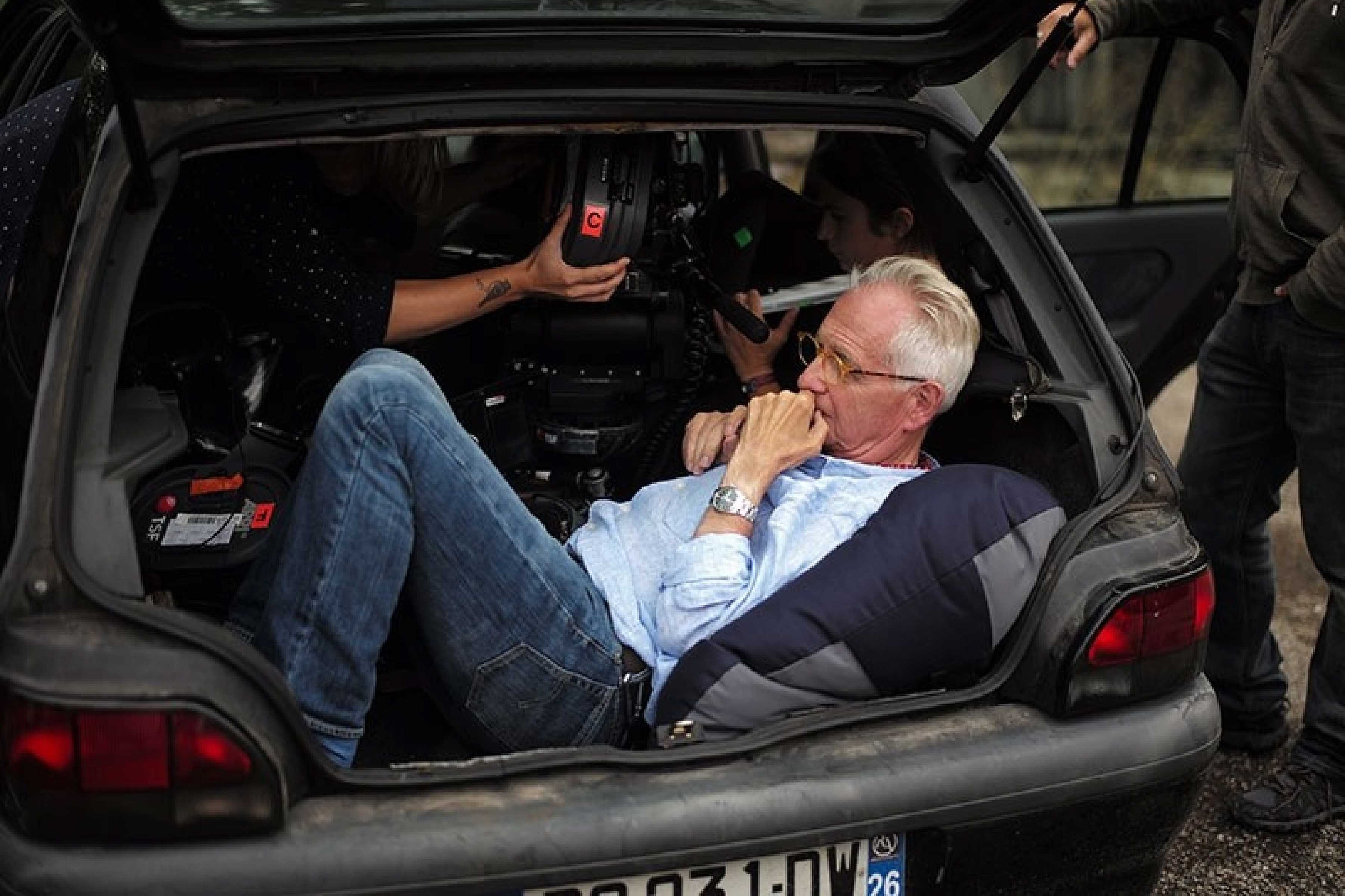 During production, Lenoir's approach to the illumination manifested itself in the frequent use of practicals, small discrete sources to supplement the natural light, plus handheld softlights moved by the gaffer in coordination with the action.
"All of a sudden I found myself lighting the same way – with a reduced package –that I have been doing on digital shoots. But this was on film and I loved it," he enthused. "With my combination of lighting, lenses, filtration and film, I was able the find the sweet spot that pleased them both, and we started capturing some very pleasing images."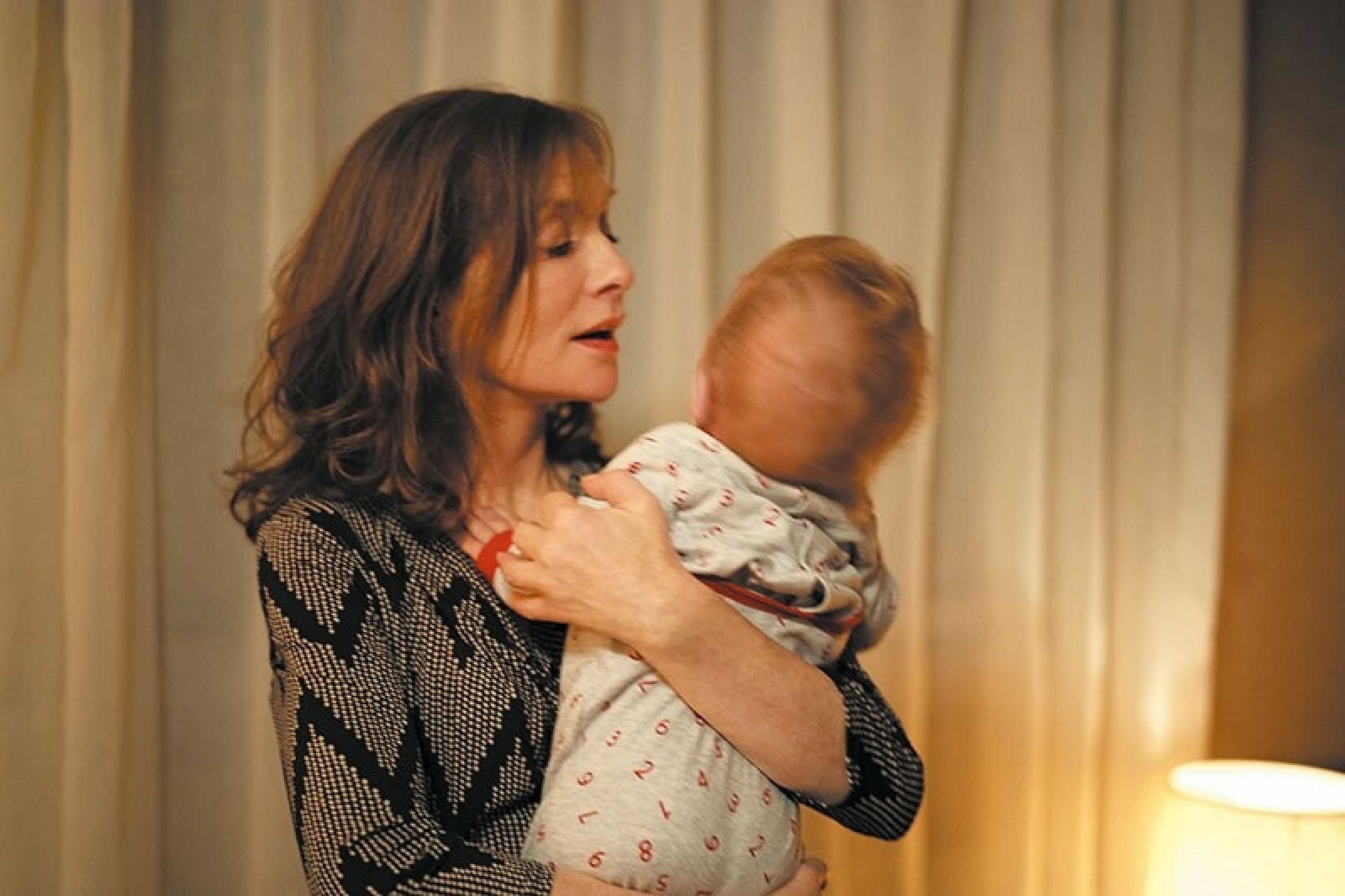 Lenoir said he was particularly impressed with the dynamic range capabilities of the 500T and highlights one scene in particular – when Nathalie returns to her apartment after spending time in the countryside – which really put the stock through its paces.
"Mia wanted the scene to be dark, with the metal shutters closed," he explained. "But I noticed there were multiple holes in the shutters letting in daylight. Enhancing this effect with additional lighting outside made for an amazing ambience of rays and dots of light around the apartment. The final scene was dark, but it also had lovely visual highlights which were captured perfectly using the 500T. Film does not clip the highlights, even on overexposures, and you can dig into the highlights in post production to pull out image details."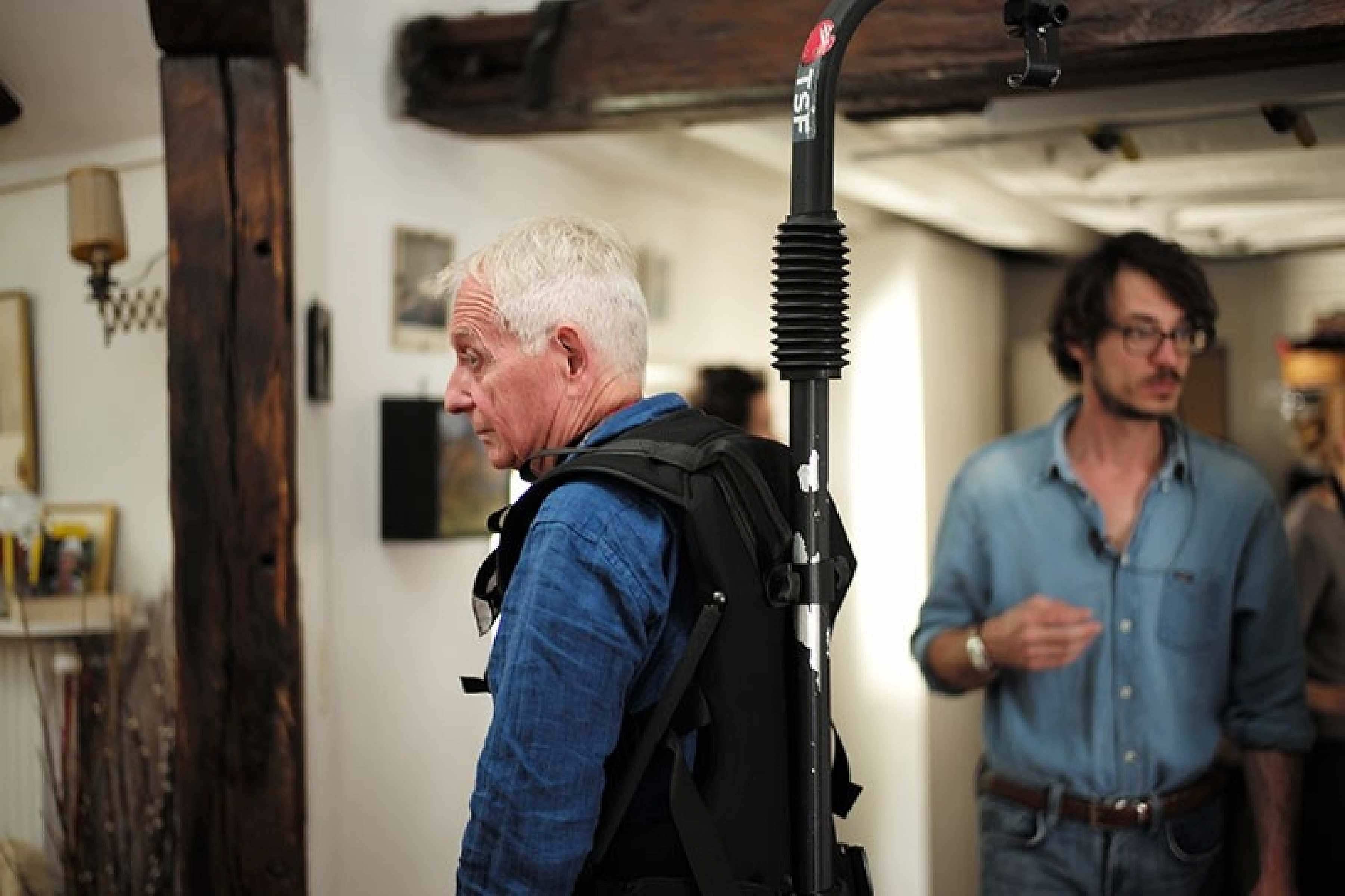 He also attests to rediscovering to the power of grain in the filmed image. "Grain is an authoring tool that comes naturally with film. You can deepen the effect of grain with your exposure, how you light surfaces and via colour density. Of course, we were in a narrow band regarding grain and contrast on L'Avenir, but even that light-handed touch, it added something organic to the image. When you try this with digital the image can get noisy.
"Also, later, when you are in post production, nobody will ever ask how much noise you want, but they will ask you about grain. Obviously, you can add grain to the digital picture in post, but I am not a big fan of that I as never feel it's well done. Mia added grain on Eden, and she just did not like the results. If you want grain, start with film in the first place."
Lenoir concluded, "I am not of the school of thought that says I will never shoot on film again. Au contraire. My experience on L'Avenir – with great performances, under an excellent director, captured on film, using very little lighting in a wide range of interior and exterior situations – was very pleasant. And the result is simply exquisite. Oh my God, can you get that so easily with digital? I don't think so."