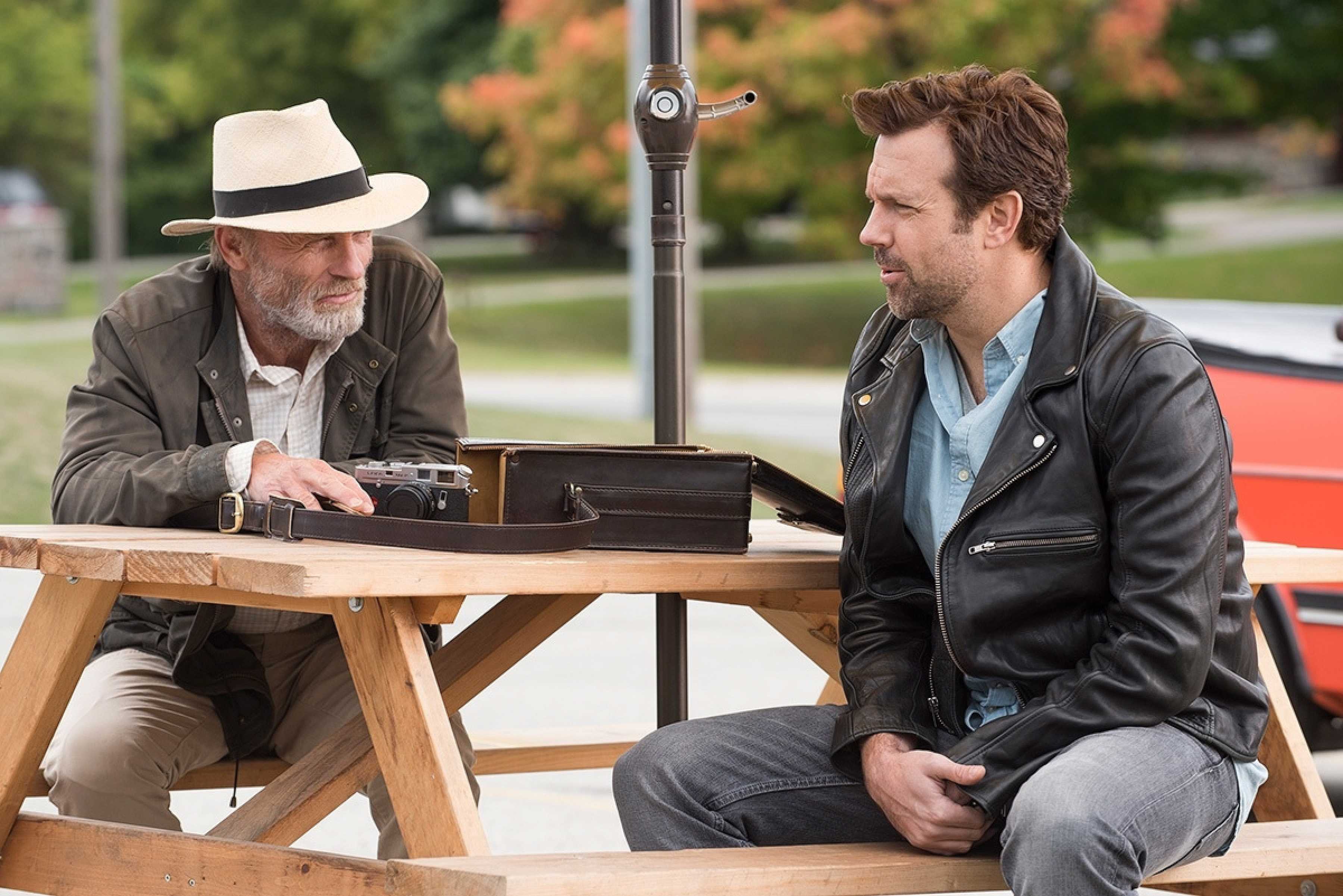 In April, Alan Poon was named by Variety as one of "Ten Cinematographers to Watch," following closely on the heels of the wide release of his most recent feature project, Kodachrome. The film is based on A.G. Sulzberger's 2010 New York Times article "For Kodachrome Fans, Road Ends at Photo Lab in Kansas," about a father and son who take a road trip in order to develop photographs at the last Kodachrome still lab. But while Kodachrome's premise is nostalgic for analog technologies, the movie is itself a persuasive argument for film emulsion's continuing vibrancy and viability as the tool of choice for cinematic artists. Poon photographed the movie on 35mm Kodak film, and Kodachrome enjoyed success on the festival circuit before being snapped up by Netflix.
Poon and Raso had previously collaborated on a number of projects, including Raso's Columbia University Master's thesis film, Under, which won the Student Academy Award. Copenhagen, a feature the duo made in 2014, took the audience award and was nominated for the grand jury prize at Slamdance.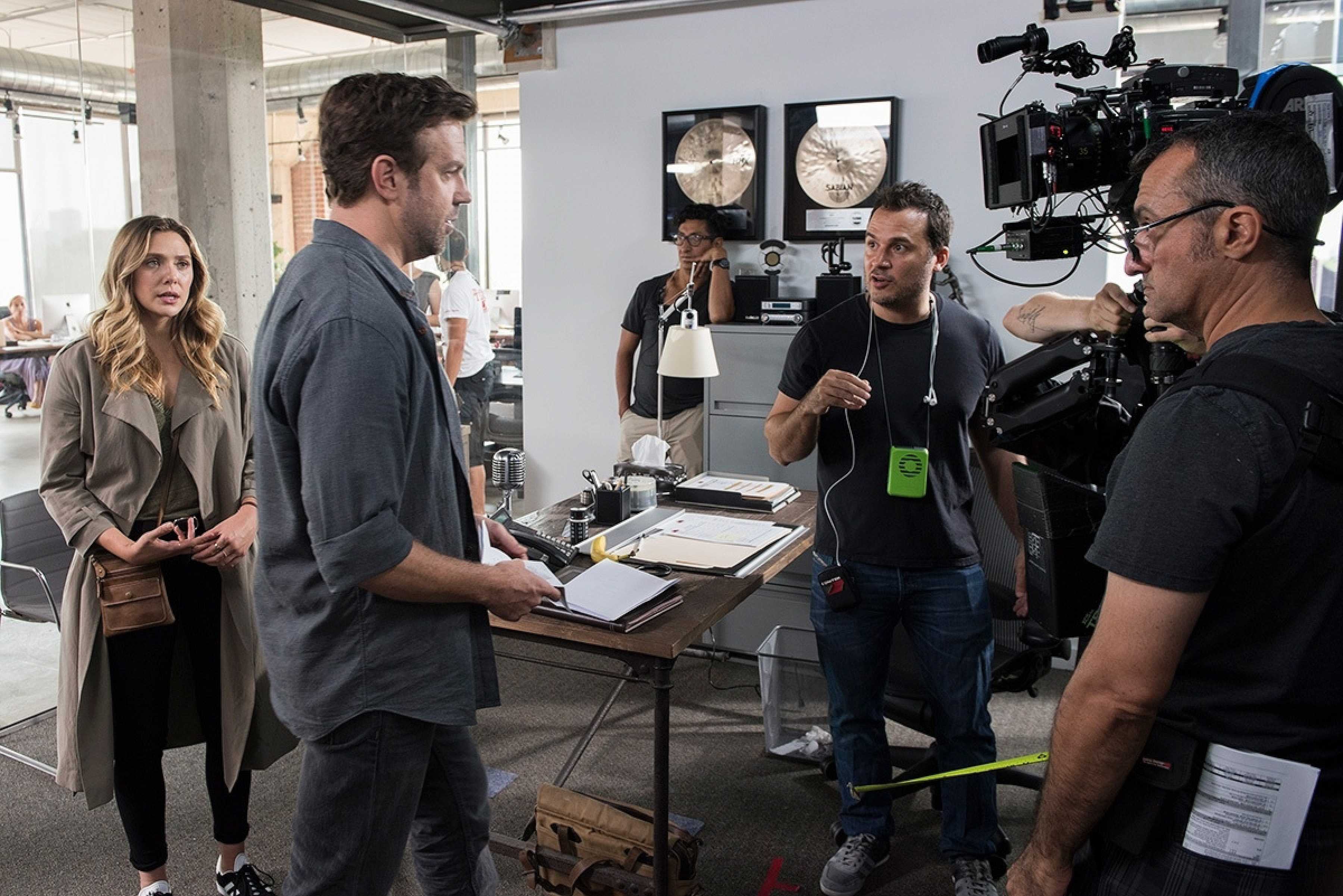 Kodachrome is a character study with a strong cast that includes four-time Oscar nominee Ed Harris, Jason Sudeikis and Elizabeth Olsen. Harris, in a tour-de-force performance, plays a grumpy documentary still photographer whose life, now nearing its end, was spent traveling the globe in search of powerful images. Sudeikis, adding a strong dramatic performance to his proven comedic chops, plays an arrogant and resentful son who grew up without his father. The film is leavened with humor, and by the dramatic final scenes, the characters achieve a hard-bitten wisdom.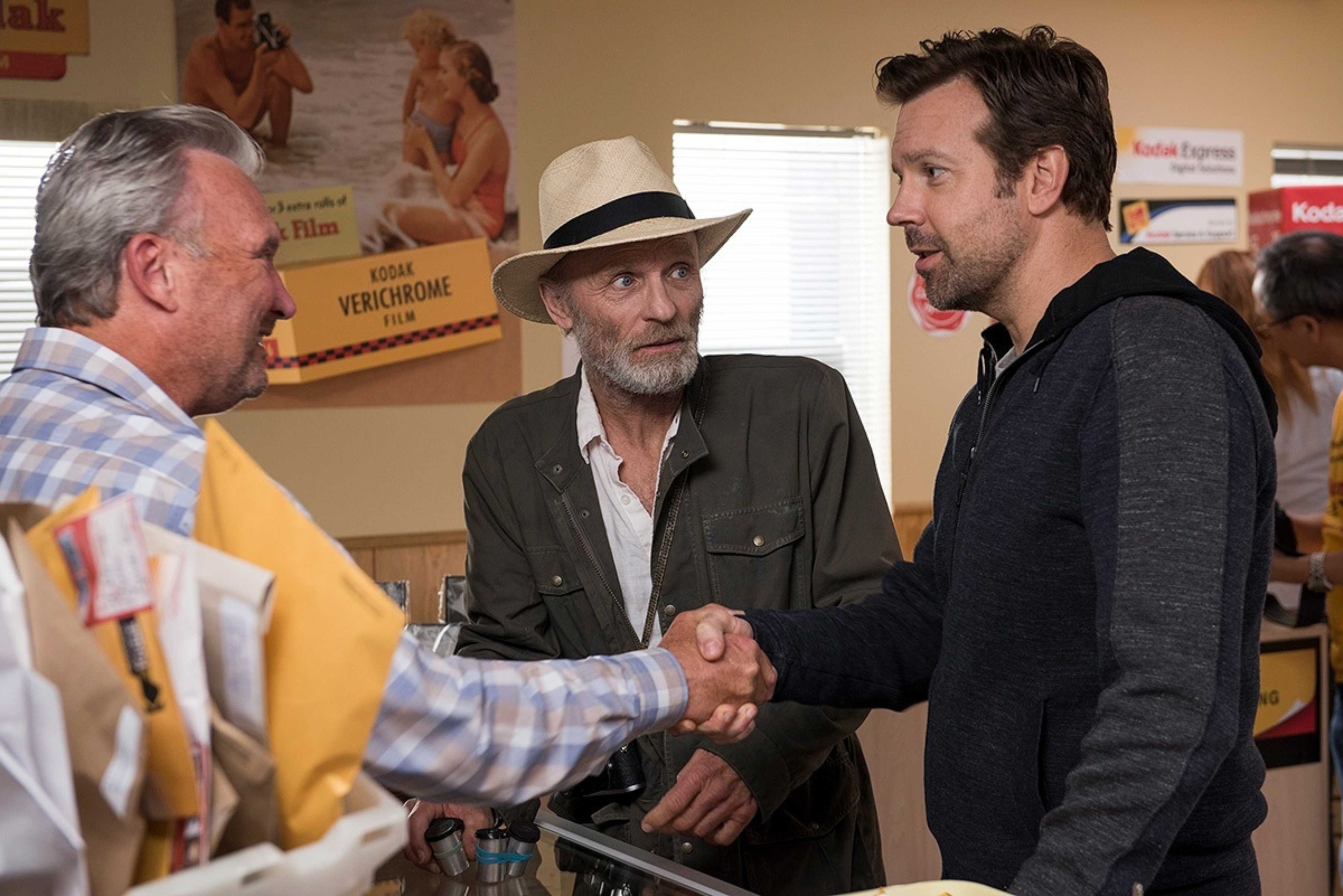 The look Poon and director Mark Raso designed for Kodachromeleveraged film's unique texture and luminous skin tone reproduction. The film's visuals put quiet emphasis on the actors' performances and are an elegant counterpoint to the common trend of using older, flawed lenses to fight digital's harshness.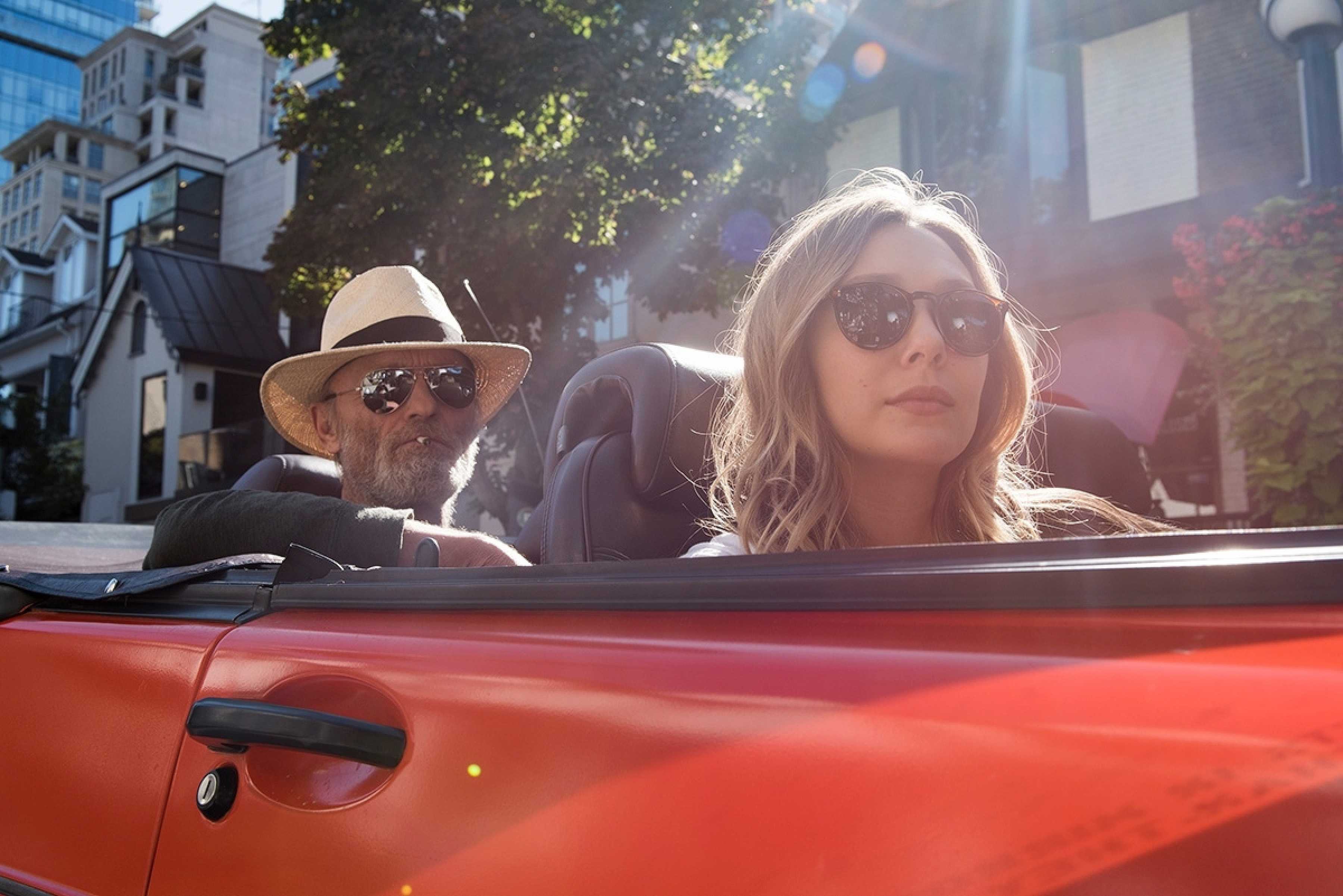 "For lenses, we chose Zeiss Master Primes as we wanted the sharpest, most modern glass to help us achieve a contemporary look, and we shot probably seventy percent of the film on a 35mm focal length," says Poon. "There's no filtration other than NDs. The story takes place in 2010, so we didn't want the picture to feel overly vintage."
The cameras were loaded with KODAK VISION3 250D Color Negative Film 5207 for exteriors and interiors lit by natural daylight, and with KODAK VISION3 500T Color Negative Film 5219 for nights and other interiors.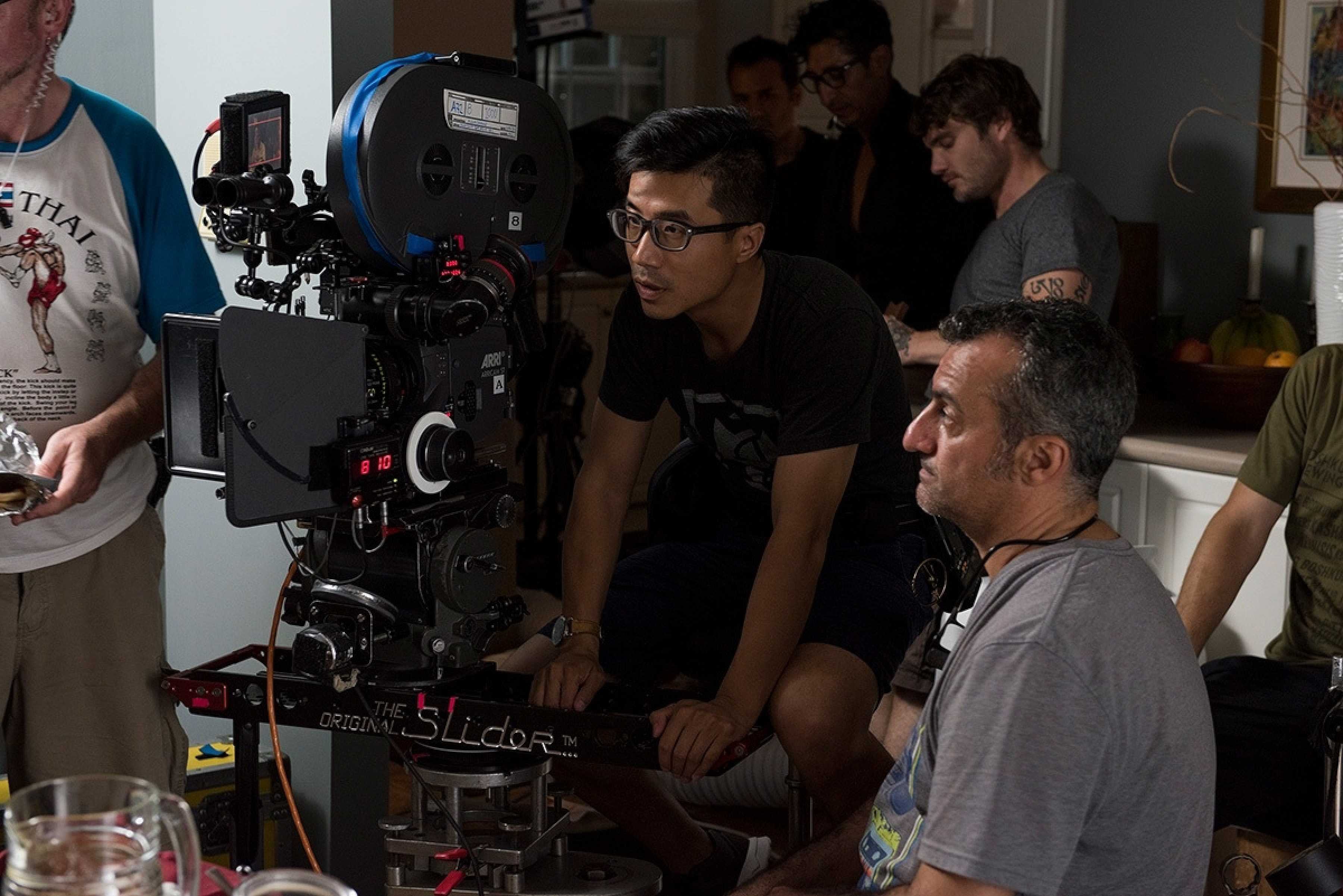 "I was diligent about metering to get my light levels and contrast ratio right, but occasionally I would go by gut instinct and experience to know when the film could handle it," says Poon. "For example, in the final scene in which Matt is looking at the slides, my meter was reading 'error.' I wanted to make sure it would play dark and muted, and my instinct was that it would hold. I'm very happy with how it turned out."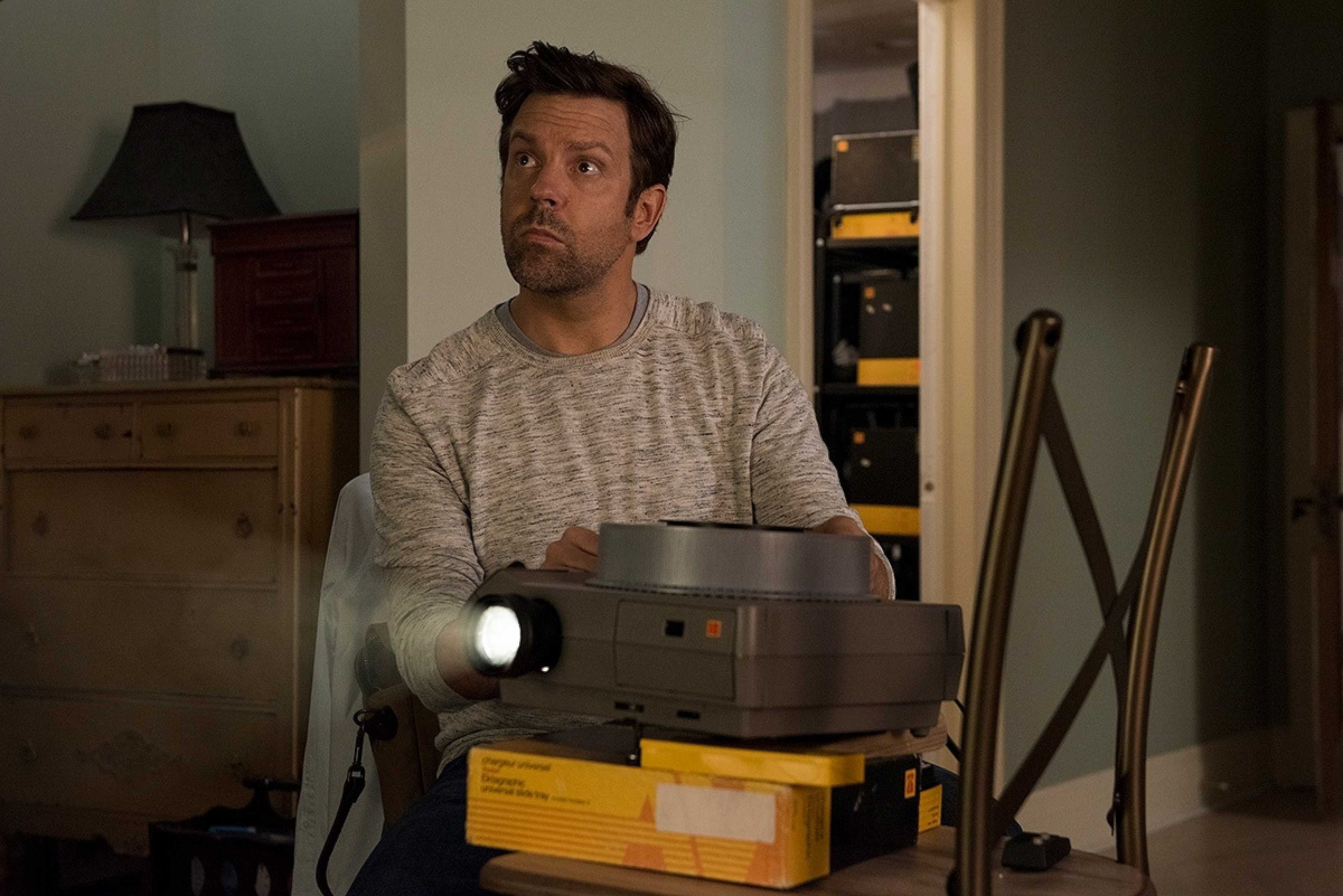 Through the first half of the movie, father and son never share a frame – subliminally communicating their estrangement. The characters are often seen through glass or in reflection, a strategy designed to underscore the photographer's hardened, remote persona and a kind of visible metaphor for the objectivity of photography. Poon credits gaffer Ramesh Yogendran and key grip Lindsay Todd with helping to set the right light and transmission levels on these reflection shots, which never feel constructed or artificial.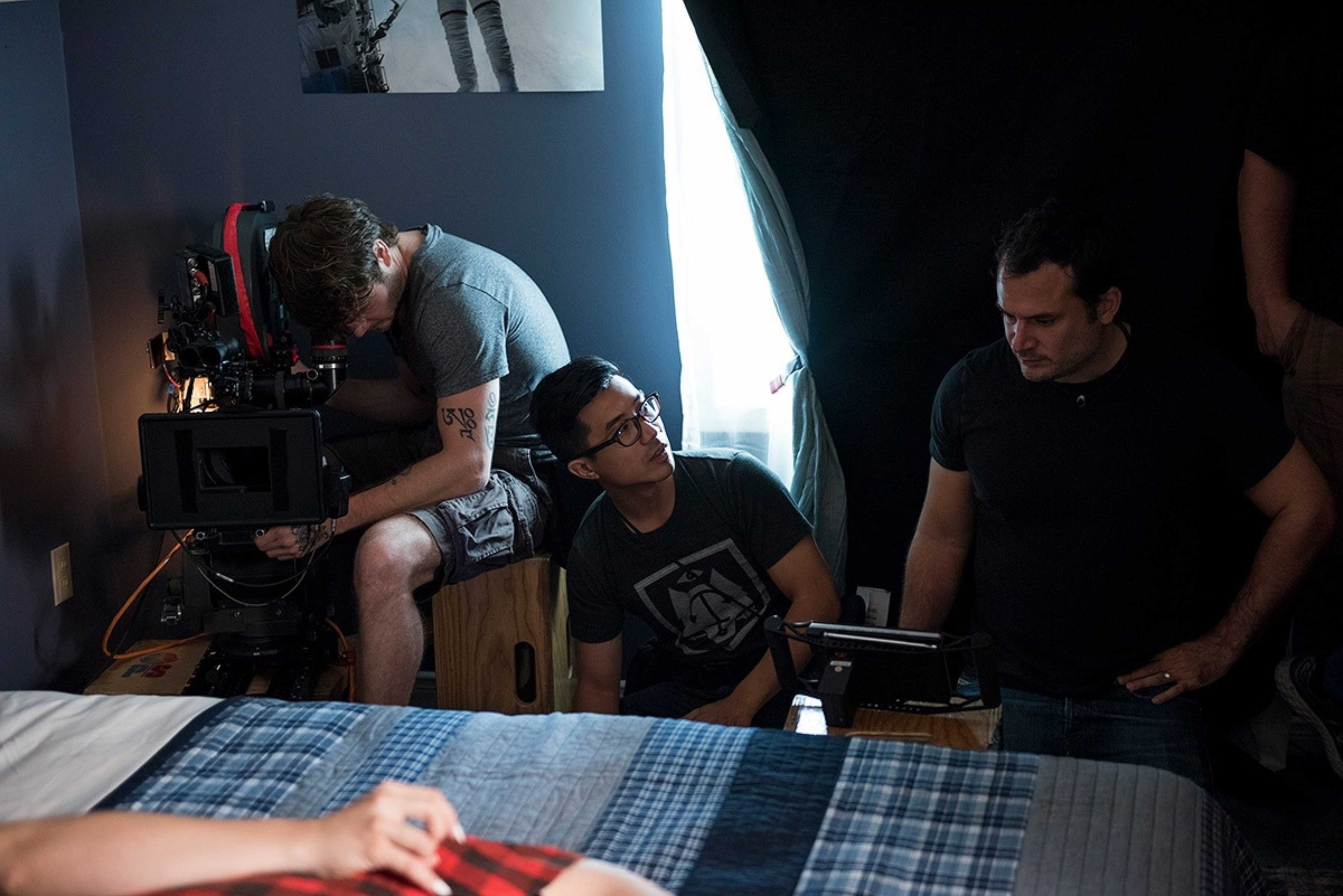 "Film loves light," says Poon. "I find you really have to put light on things in order for the emulsion to see detail. Otherwise, it can really fall off into an inky darkness, which is part of what makes film look so rich and special. There's absolutely a difference in feeling. There's something more painterly about the out-of-focus areas shot on film, and the roll-off from focus to out-of-focus is less harsh compared to digital. I find it's more forgiving. I tried to stay around T 2.8, as I found that everything resolved a little sharper and more contrasty, which I liked for this film."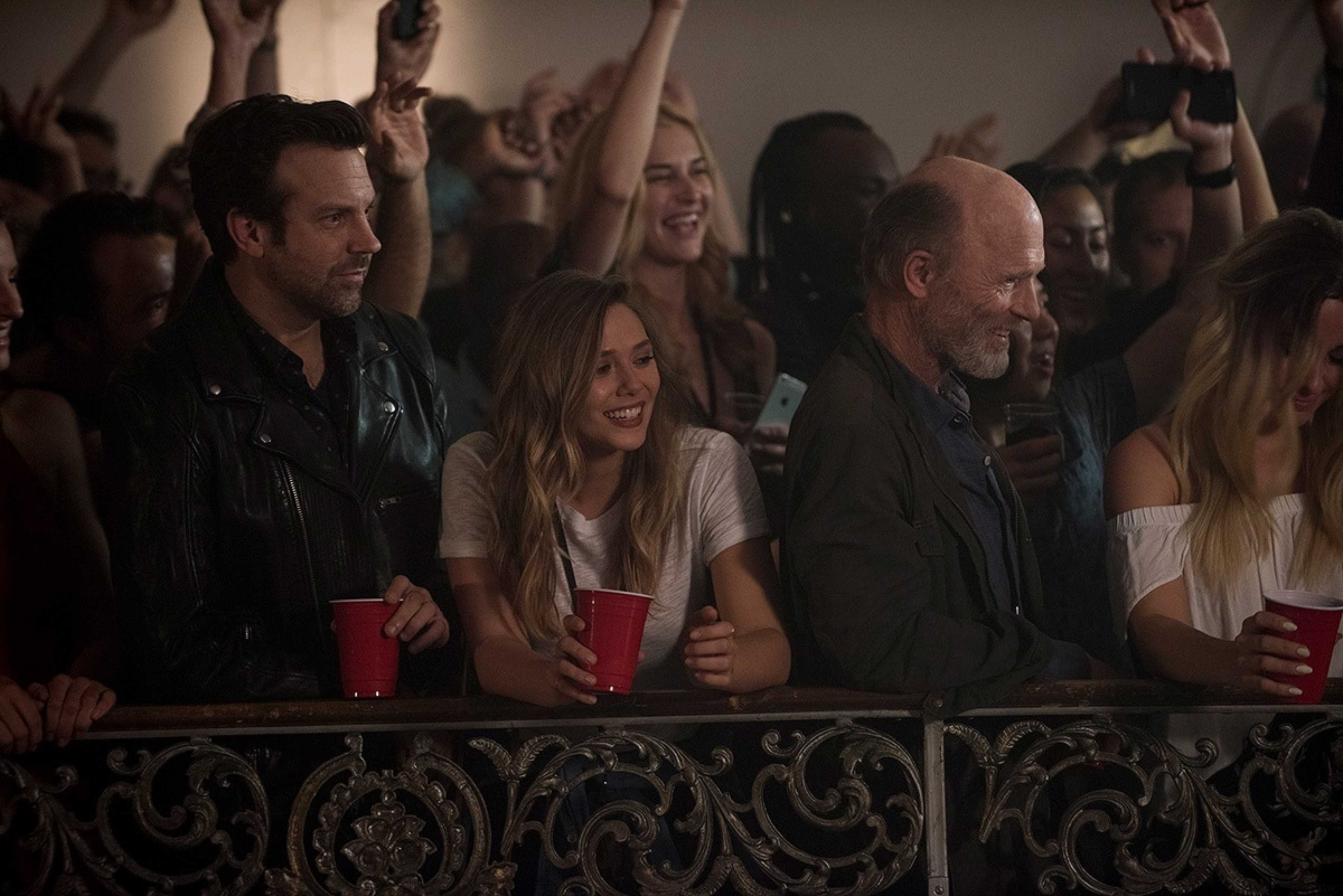 The film was developed at MELS in Montreal, and Technicolor Montreal handled the scanning. Technicolor Toronto oversaw the dailies and the post workflow. Exposed film was driven from the set in Toronto to Montreal, and rushes were usually posted online within 24 hours.
"I had an ongoing dialog with colorist Trevor White, who did an excellent first pass," says Poon. "After the first week, I knew everything was on track. The final color was done with Mark Kueper, a very talented collaborator."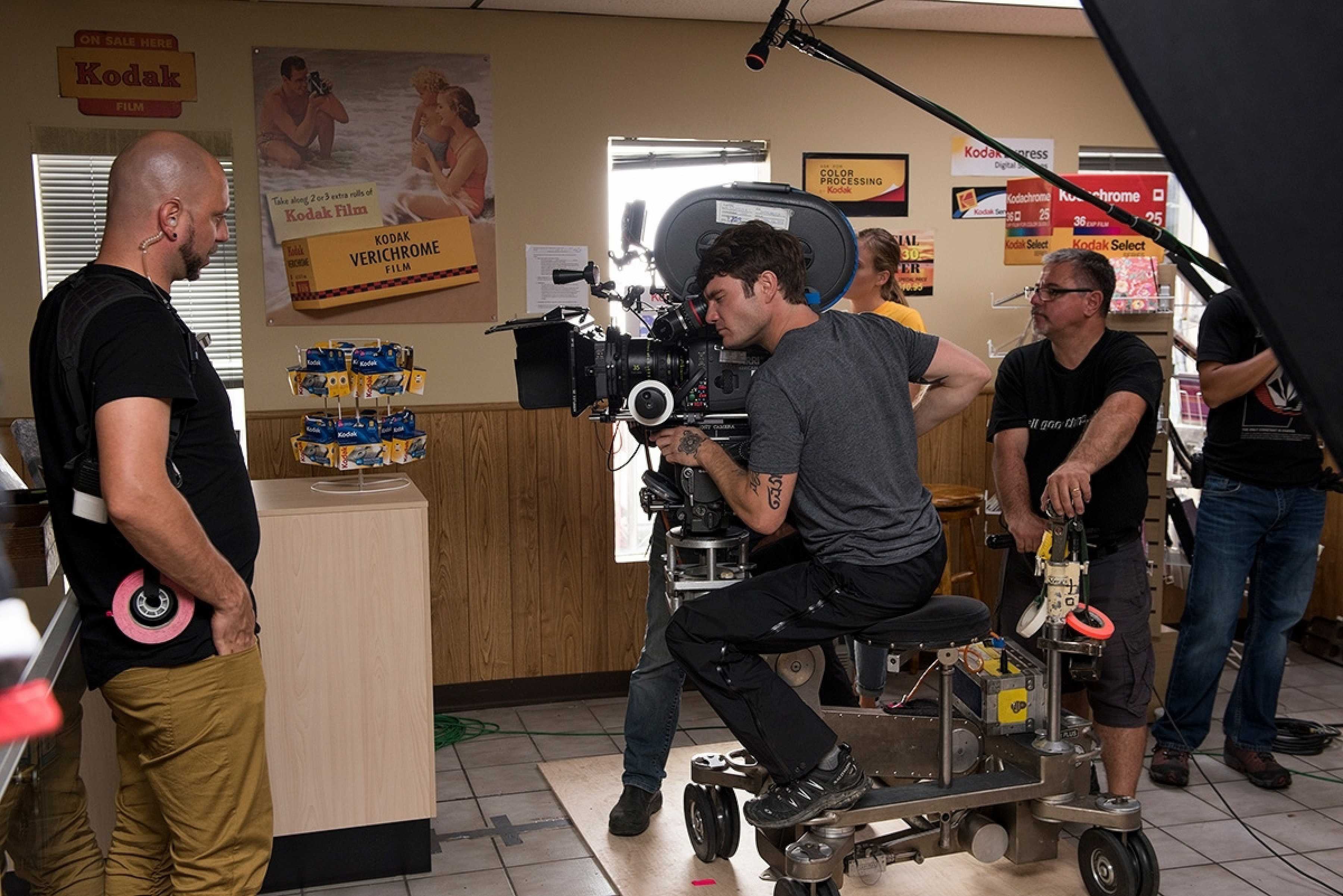 Looking back on the project, Poon says, "Shooting on film seemed like the most poetic choice for this story. When we shoot digital, we're looking for those elements that give the image character and interest, and to get out of that flat digital world. In this case, it was the opposite. Film inherently gives you this richness, depth and texture, and we maintained a contemporary feel with technically perfect glass, allowing the film, the lighting and the characters to build in that warmth."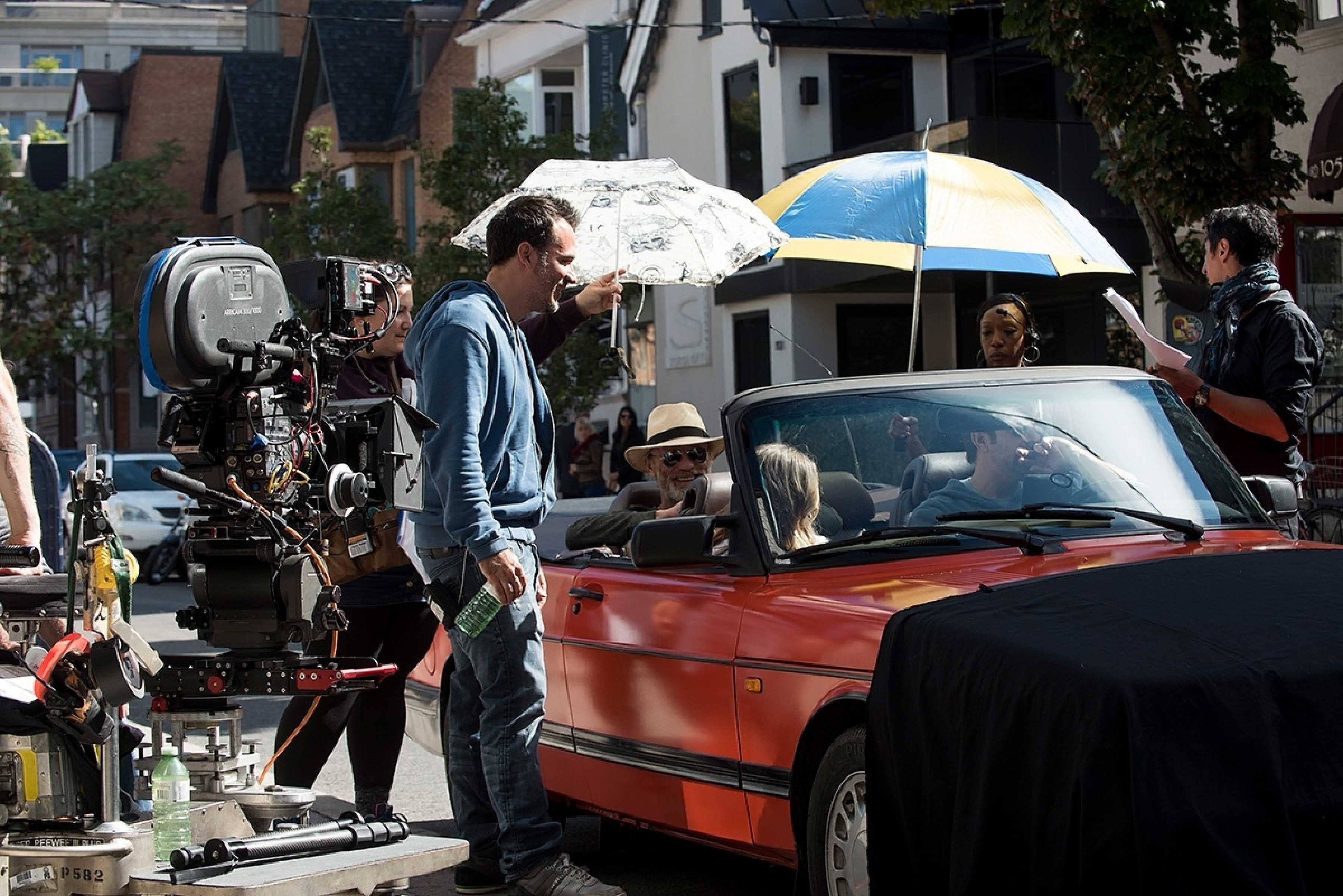 Kodachrome premiered at the 2017 Toronto International Film Festival, and shortly afterwards, Netflix acquired the film for a reported $4 million. Kodachrome debuted on the streaming service on April 20, 2018.