Filmmaker Stories
Kodak 35mm film supports the naturalistic look and VFX/CG creation of Warner Bros. Pictures' 'Justice League'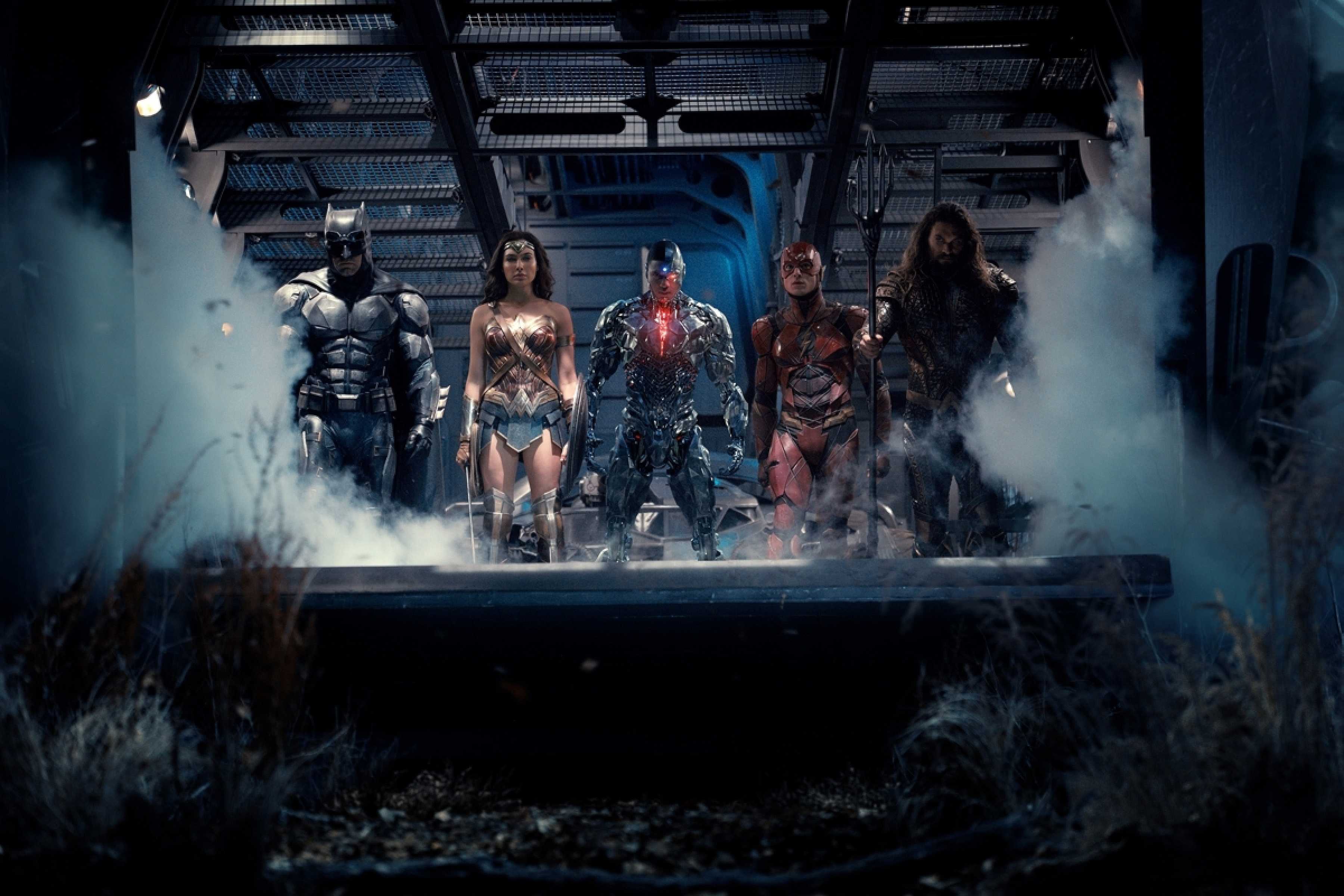 Filmed on Kodak 35mm film and directed by Zack Snyder, Justice League is Warner Bros. Pictures' latest superhero feature and the fifth installment of the DC Comics Extended Universe. Releasing in 2D, 3D and IMAX, the $250M movie sees Batman, Superman, Wonder Woman, The Flash, Cyborg and Aquaman combining their talents and powers to overcome a catastrophic threat posed by Steppenwolf and his army of Parademons.
Ben Affleck plays Bruce Wayne/Batman, Henry Cavill is Kal-El/Clark Kent/ Superman, Amy Adams stars as Lois Lane, Ezra Miller performs as Barry Allen/The Flash, while Gal Gadot reprises her role as Diana Prince/Wonder Woman, Jason Momoa is Arthur Curry/Aquaman, and Ray Fisher plays Victor Stone/Cyborg.
Due to scheduling conflicts, Snyder's longtime cinematographer Larry Fong ASC was unavailable for the production and was replaced by Fabian Wagner BSC ASC, whose previous work on HBO's Game of Thrones has turned heads and garnered the DP a 2017 ASC Award, plus a 2015 Primetime Emmy nomination.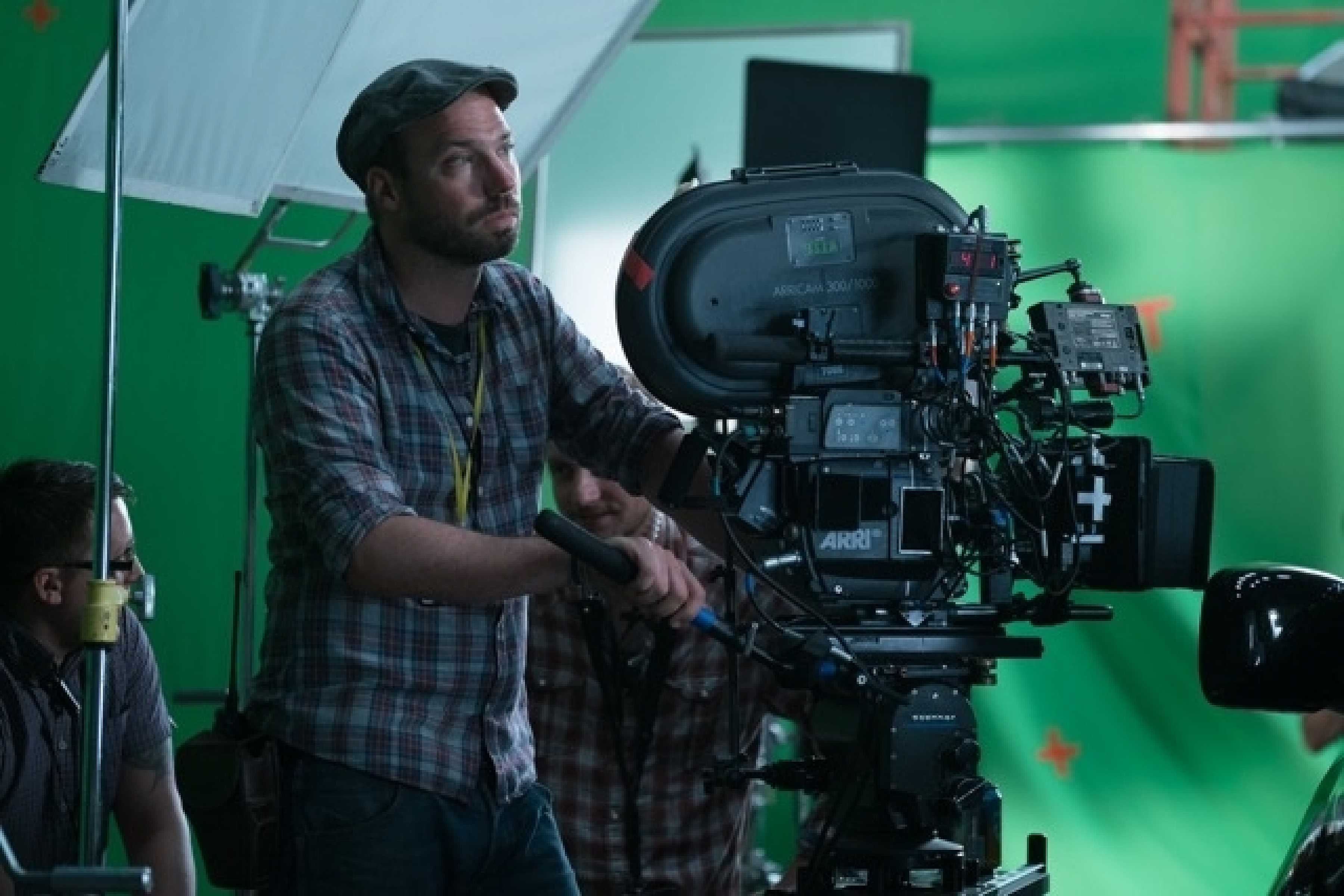 Principal photography commenced in April 2016, concluding 125 shooting days later in October with filming taking place at Warner Bros. Studios, Leavesden, as well as locations around London, Los Angeles and in Djúpavík in the Westfjords, Iceland.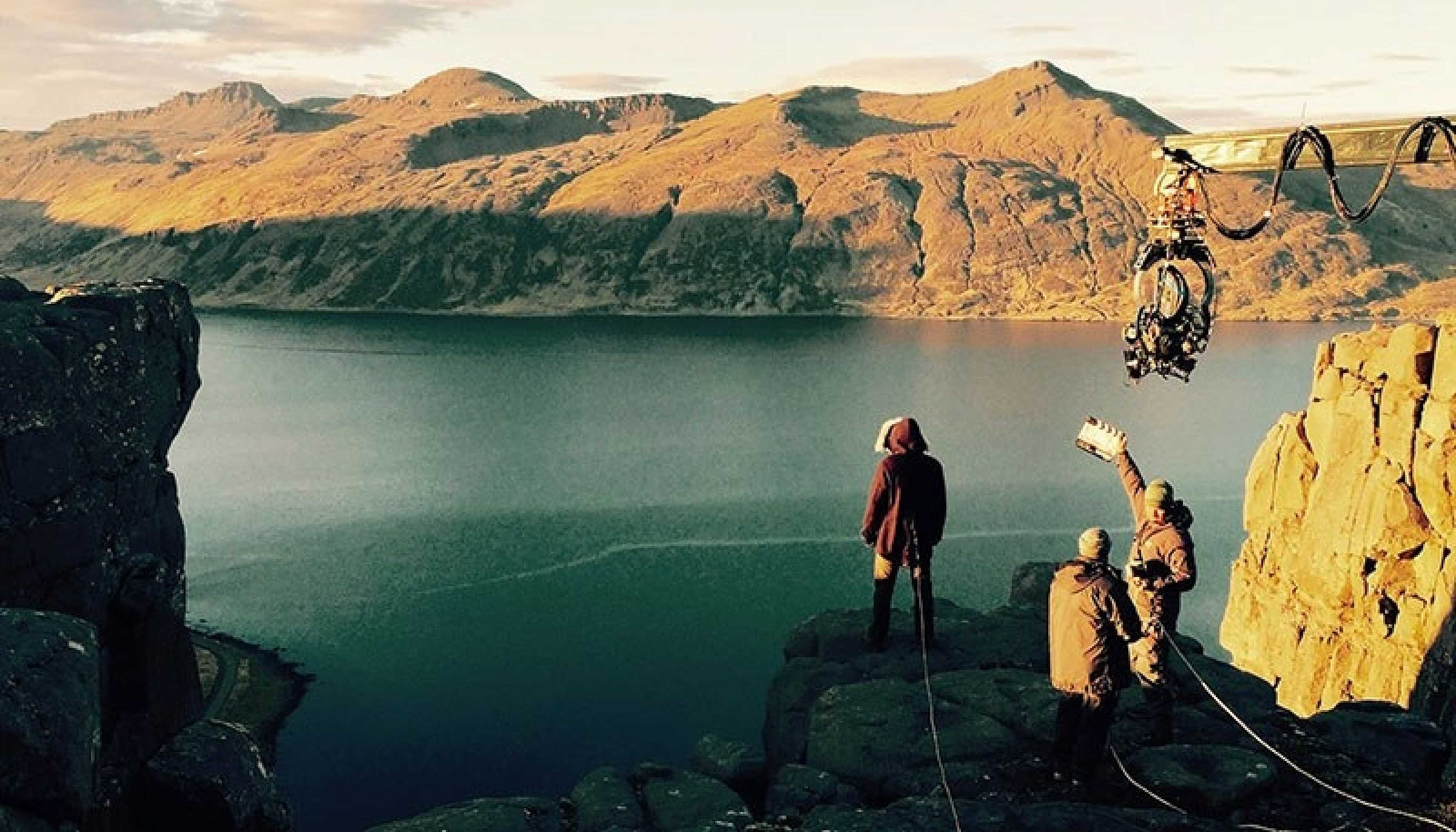 "I have to say that I almost fell off my chair when I got the call to meet Zack in London about Justice League and am still thrilled now to have been invited," said Wagner, who is back on Game of Thronesduties until July 2018.
"Zack was incredibly nice and open," Wagner continued. "He is a huge fan of the original comic books and the characters and has a fantastic knowledge of that world. We chatted for an hour or so about his general ideas for the production, moving the look forwards. Zack wanted to get away from the stylized, desaturated, super-high contrast looks of other films in the franchise. I am someone who likes to light very naturally, so that fitted my work ethic. It had already been decided that Justice League would shoot on 35mm film, and although I had not shot celluloid for several years, I was excited by the prospect."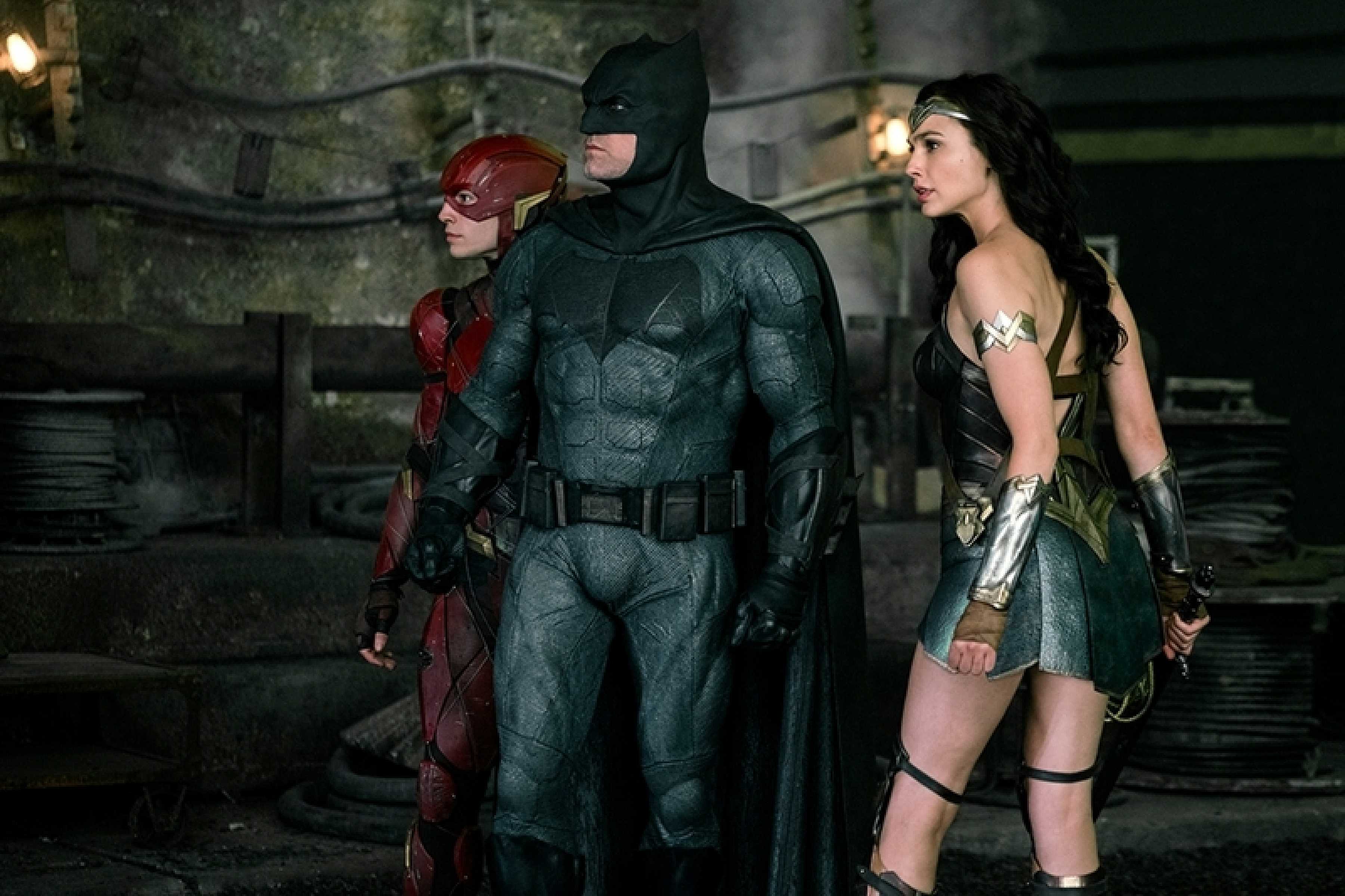 Wagner added, "Looking back to when I met Zack, I think it was helpful for me that I already knew some of the key crew, such as his regular camera operator John Clothier, who I had worked with previously on a pilot I shot in Vancouver in 2014."
Wagner attended subsequent meetings in London and LA with Warner Bros. executives and the movie's producers and was given the job four weeks after his initial meeting with Snyder.
"It's a great testament to Hollywood being prepared to try out new people," he said. "I was in the production office at Leavesden two days later and immediately put myself in the mix with all of the other heads of department, as production was already underway."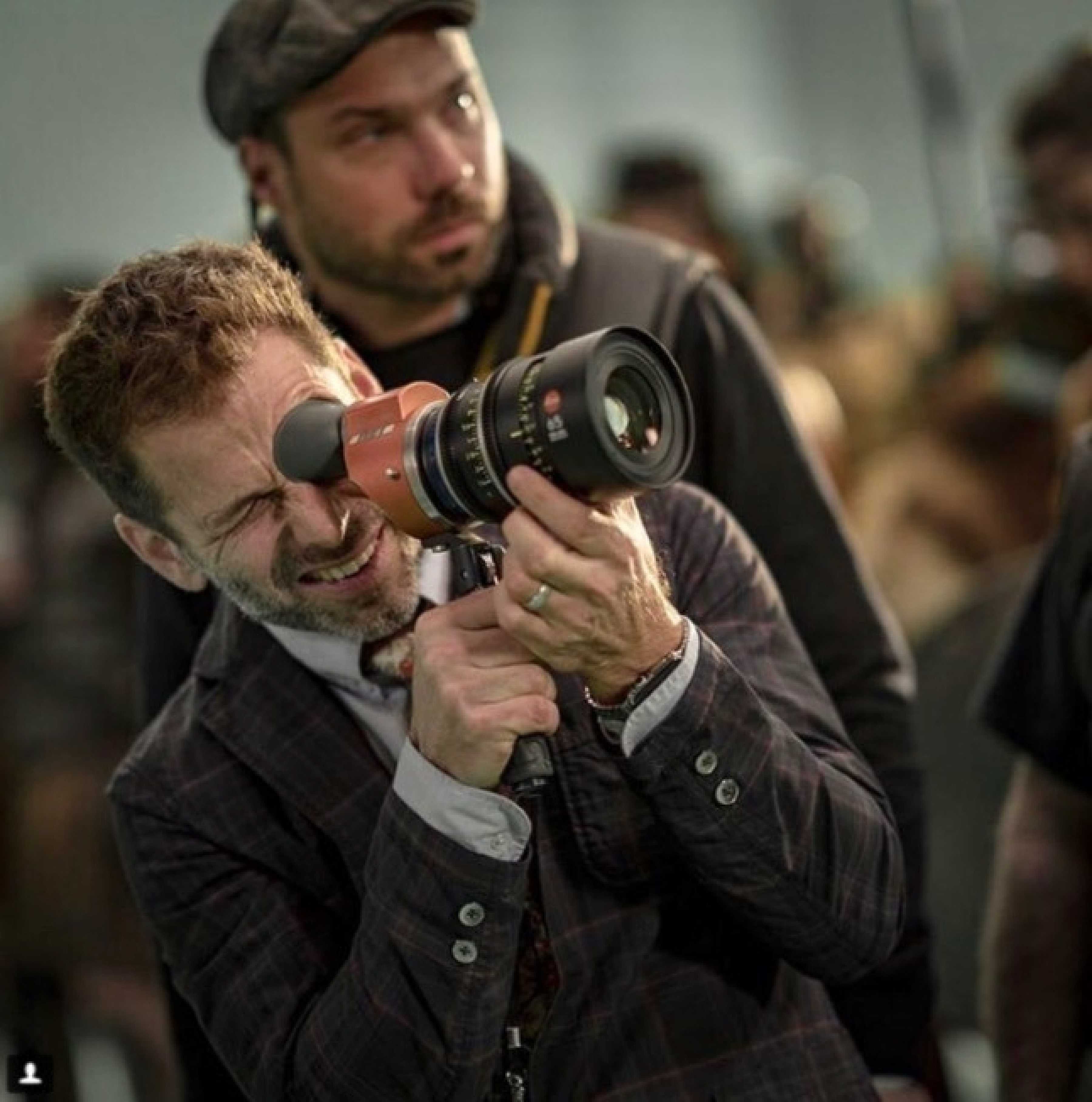 Wagner's key collaborators were production designer Patrick Tatopoulos and post supervisor John 'DJ' Des Jardin. "The movie is laden with VFX and an array of CG elements, so it was vital that we worked closely together to take the lighting and atmosphere of the wonderful, detailed sets into post production," Wagner noted. "You can help them and they can help you. I am familiar with this process through my work on Game of Thrones, but Justice League was on a different level, and they made it a lot of fun."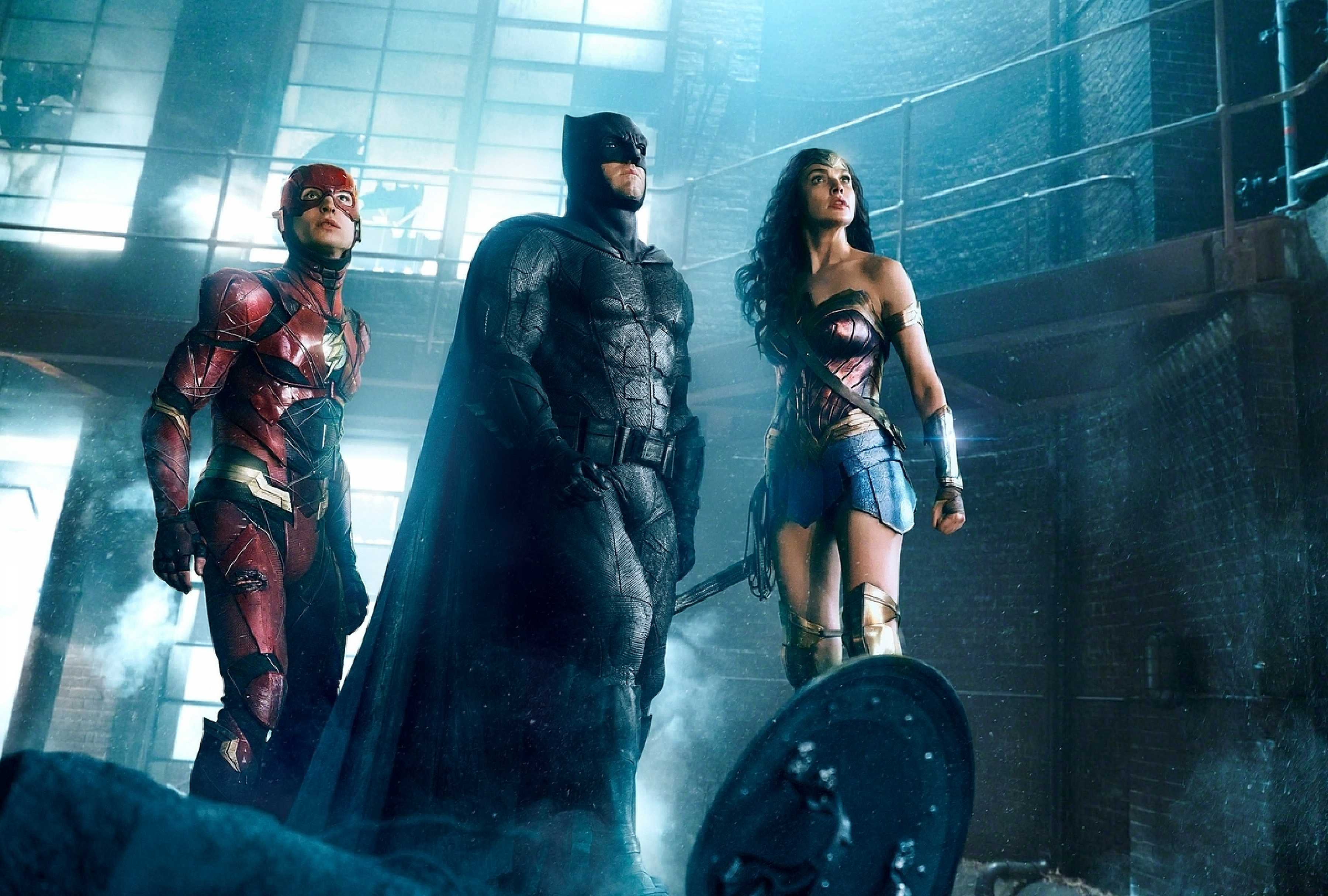 While it had been a several years since Wagner had shot on film, he attests to being exhilarated by the prospect. "I was lucky to have started my career shooting primetime dramas and music videos on 16mm and 35mm film and always felt very comfortable with the medium. It was great to work with a light meter again, and to experience the lovely rhythm and process of loading/unloading the magazines.
"Production can be noisy and distracting, but the atmosphere on set is very different when you shoot on film. People are more respectful between takes, the crew and the cast are focused on their tasks, and the joy of seeing your dailies is very special. It might be the unexpected level of detail – like the highlights in an actor's eyes or something in the deep black of a set – or the way the colors blend and transition in the same frame, that you just don't get with digital."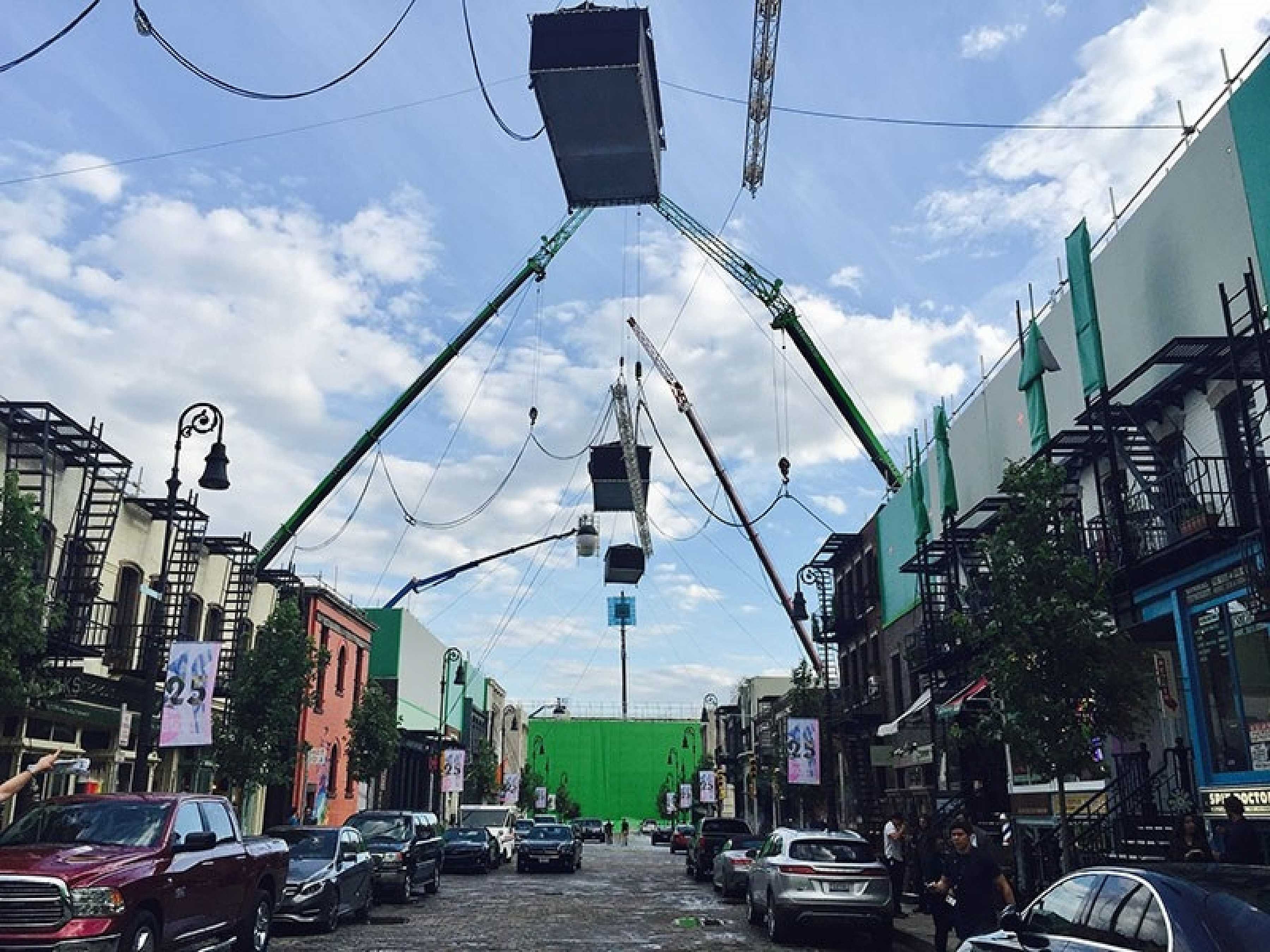 After extensive testing, assisted by the production's gaffer Chuck Finch and grip Steve Ellingworth, Wagner and Snyder chose Leica Summilux lenses – chiefly the 27mm, 35mm and 65mm primes – "as they are fast, and we really liked their treatment of highlights and the naturalistic focus fall off," Wagner remarked.
The production was shot 4-perf, framed in 1.85:1 aspect ratio, as Snyder wanted to get away from the Anamorphic look of the previous films – a choice that Wagner embraced. He explained, "I was a little concerned as to how we would get half a dozen superheroes on screen in the same frame, but having scrutinized the storyboarded scenes with Zack, 1.85:1 was a perfect fit with the way the characters are visualized."
Although Snyder prefers to shoot single camera, Wagner offered his director the option to use a second camera when the opportunity arose. "As the film was storyboarded, Zack had a good idea of every single frame we would shoot," Wagner said. "But as I come from a background of shooting with two cameras, I suggested that I show him every shot that would look interesting with two cameras. We agreed that if he liked the idea, we would we do it, if not we'd leave it. I fully expected that we might do one or two shots a day with two cameras, but after the first week Zack started asking me more and more about the second camera, and in the end, we shot around 95% of the movie with two cameras."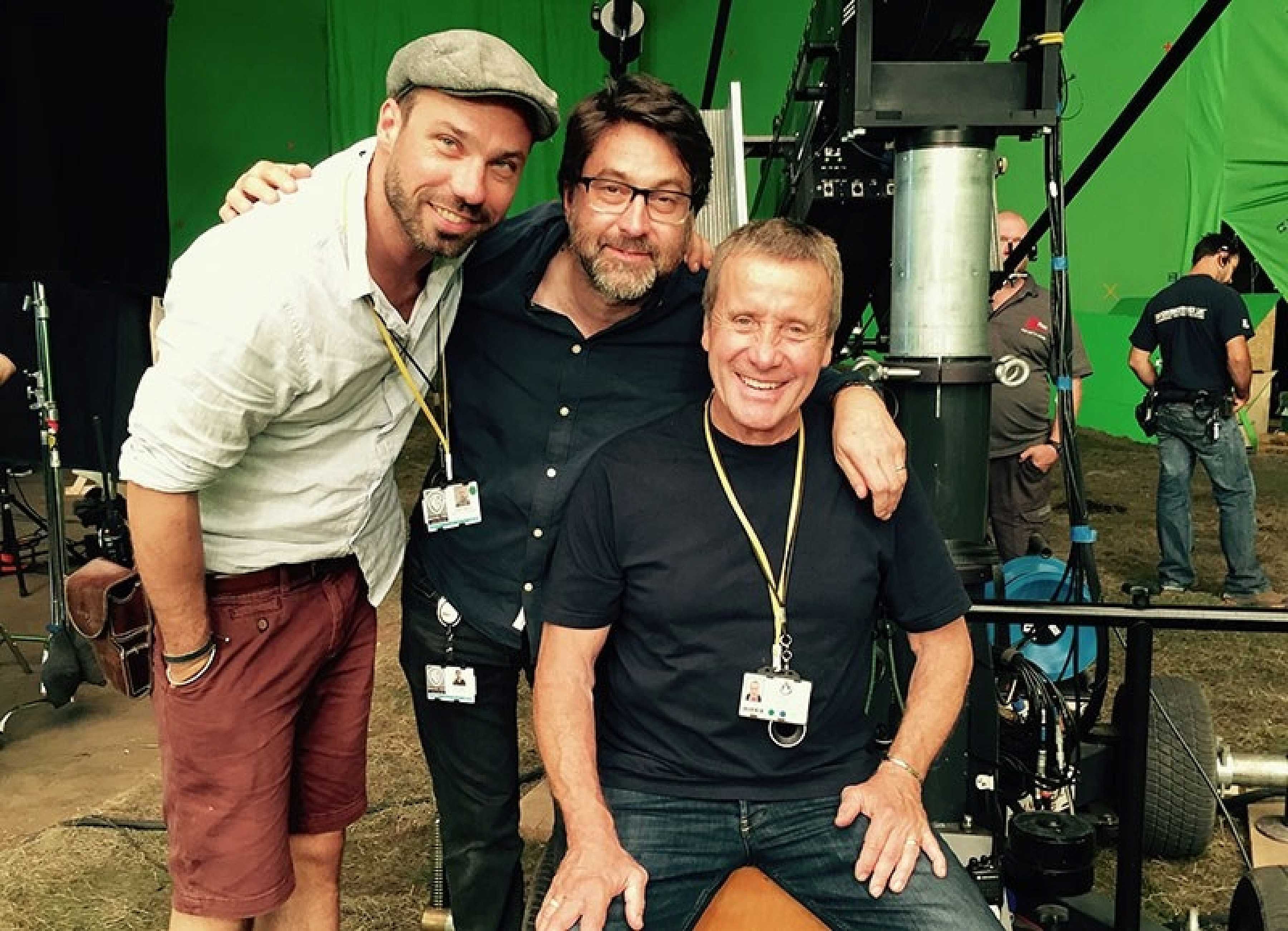 ARRIFLEX 435 and 235 film cameras, supplied along with the lenses by Panavision in London, were typically moved on Technocranes and on the dolly, with little recourse to handheld. Clothier operated A-camera, with Matt Windon pulling focus and Abigail Catto acting as the second AC. Wagner operated B-camera, with Jamie Philips pulling focus, assisted by Dom Cheung. The central loader was Ian Jackson, and second unit DP was Jean Philippe Gossart.
Wagner selected KODAK VISION3 500T 5219 to capture most of the studio-based interior and nighttime scenes, with VISION3 250D and 50D for the daytime exteriors, depending on the weather conditions.
"The 500T is a great film stock – with lovely color reproduction, and a small amount of natural grain, but it's also incredibly versatile," Wagner declared. "As it's fast, you can work in low-light situations, and its dynamic range handles details in the blacks and highlights really well. It gives a good, solid, thick negative with lots of information that the VFX teams needed, and were perfectly happy working with."
But Wagner reveals another reason for selecting the 500T. "Zack likes to shoot slo-mo action sequences, and Justice League was no exception. The beauty of working with the 500T is that, in combination with the lenses and the lab [i-Dailies, now Kodak Film Lab London at Pinewood], I could push the stock several stops and quickly adapt to his request, while retaining the image quality. For example, to obtain the correct exposure for shooting at 120fs, I would open the lens by one or two stops, to around T2.8, and then push process at the lab by a further stop or two as required – all without having to radically change or put more lighting into the scene. It takes ten seconds to do."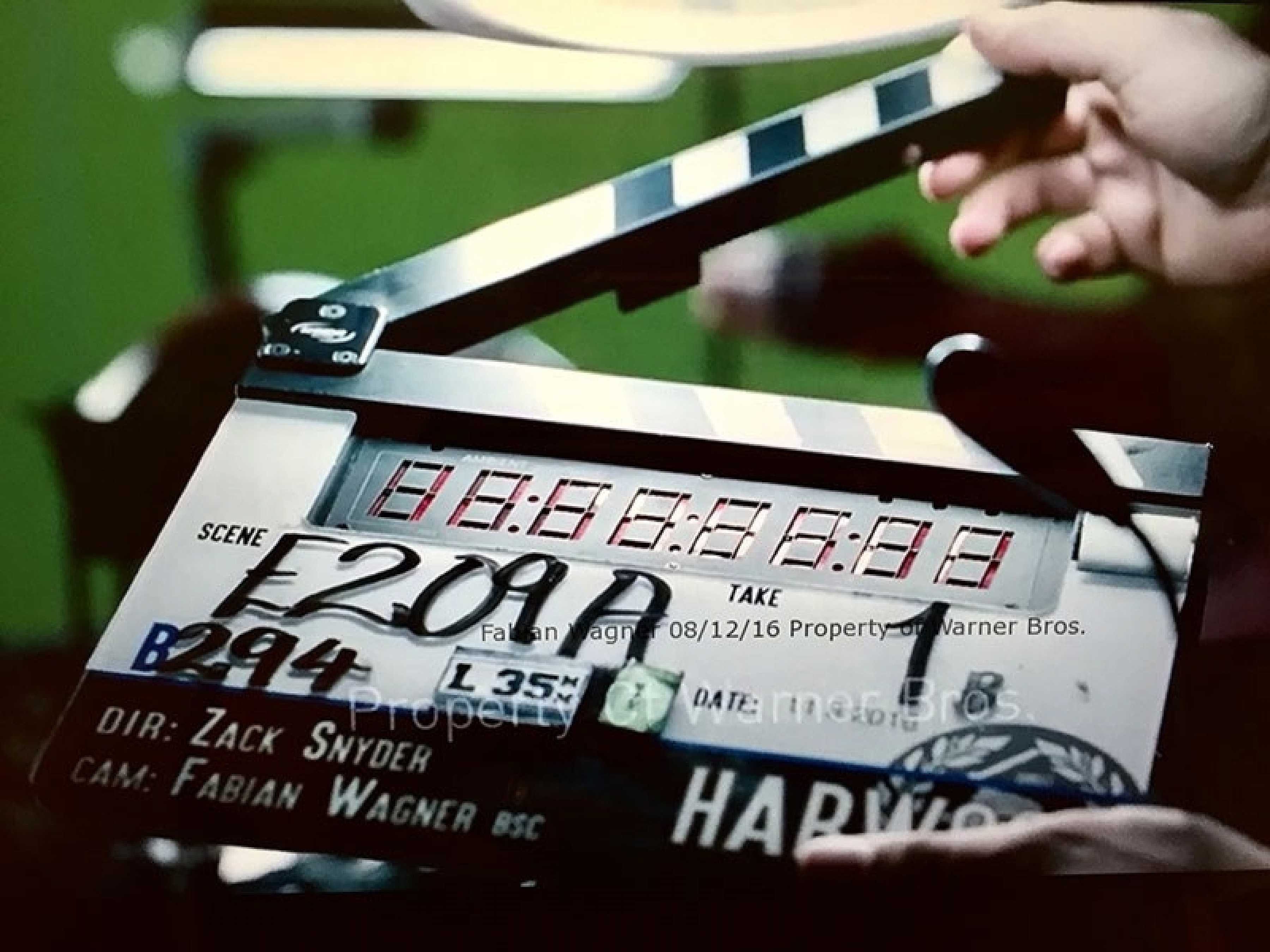 When asked about any scene or sequence that he particularly enjoyed working on, Wagner said, "It was really cool when we shot Batman and Commissioner Gordon. But for me, working on such a massive project was the most amazing experience everyday. I am very thankful to Zack and the producers for taking on a cinematographer who had not done a movie of this scale before. Crazy things can happen in this industry and my experience on Justice League is a really good example of that!"