Filmmaker Stories
Director Paul Greengrass and DP Barry Ackroyd BSC collaborate on film again for 'Jason Bourne'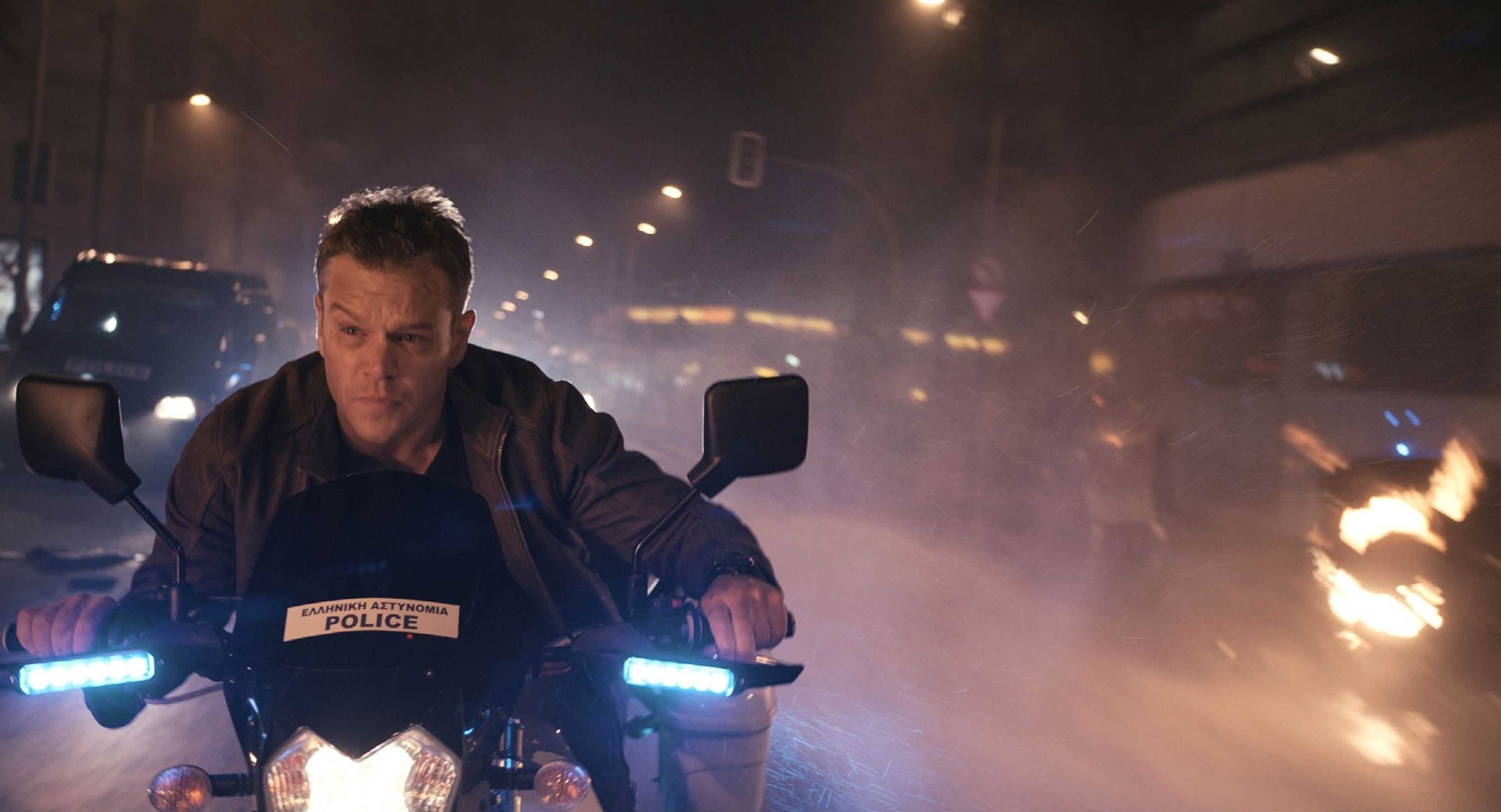 Directors and cinematographers often have long-standing collaborative relationships that are founded on shared aesthetic preferences for storytelling and typically come with a mutual understanding of how best to achieve the desired visual result.
One such director/DP duo is that of Paul Greengrass and Barry Ackroyd BSC, whose work together has yielded suspenseful and sinister big screen filmed entertainment in the forms of United 93 (2006), Green Zone (2010), Captain Phillips (2013) and, most recently, the Universal Pictures $120 million production Jason Bourne , the fifth movie in the successful Bourne spy thriller series that is noted for its realism.
Starring Matt Damon as Bourne, alongside Julia Stiles, Alicia Vikander, Vincent Cassel and Tommy Lee Jones, the next chapter in the story begins several years after Bourne's mysterious disappearance in The Bourne Ultimatum (2007). He unexpectedly resurfaces to find a world facing unprecedented peril and instability, and a new program that is designed to hunt him down as he attempts to uncover certain truths about his past.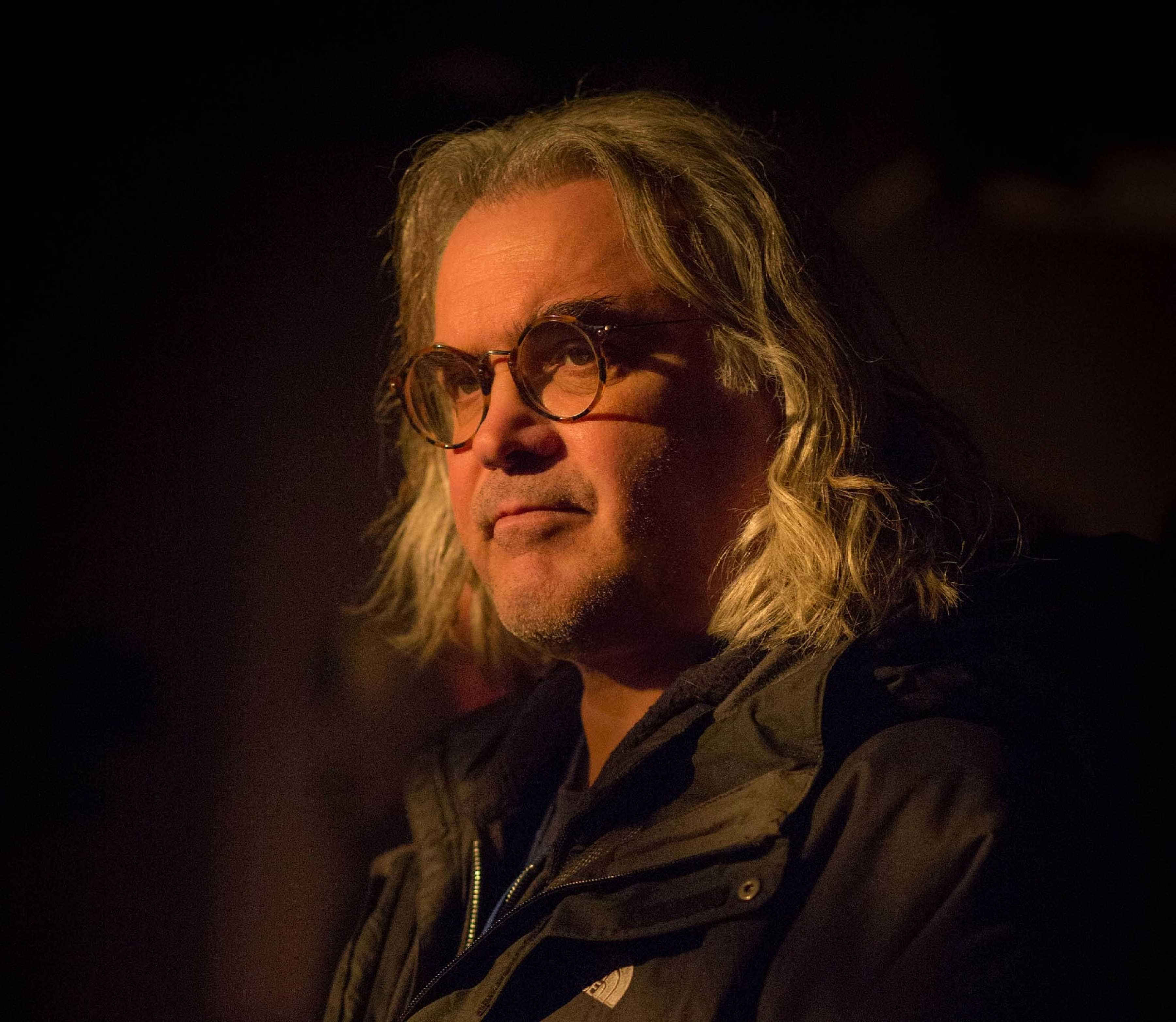 "Paul and I share a filmmaking vocabulary built on us both having started out separately in documentaries, and then through filming movies together over many years," remarks Ackroyd. "We each have an observational style, with a kinetic camera, and Paul likes the particular way I achieve this for him. Jason Bourne is an action thriller and our plan from the outset was to shoot long takes, from multiple camera positions and with a freedom of movement, to make the action feel real and believable - as though you're in amongst it. It's a bold style that contributes to a seat-of-the-pants experience for the audience."
Greengrass and Ackroyd prepared a special briefing document for the studio, which outlined their intended cinematographic approach, with references to revolutionary documentary makers of the 1960s, such as D.A. Pennebaker, Richard Leacock and Robert Drew, and suspenseful action films of the1970s, including The French Connection, The Parallax View and All the President's Men.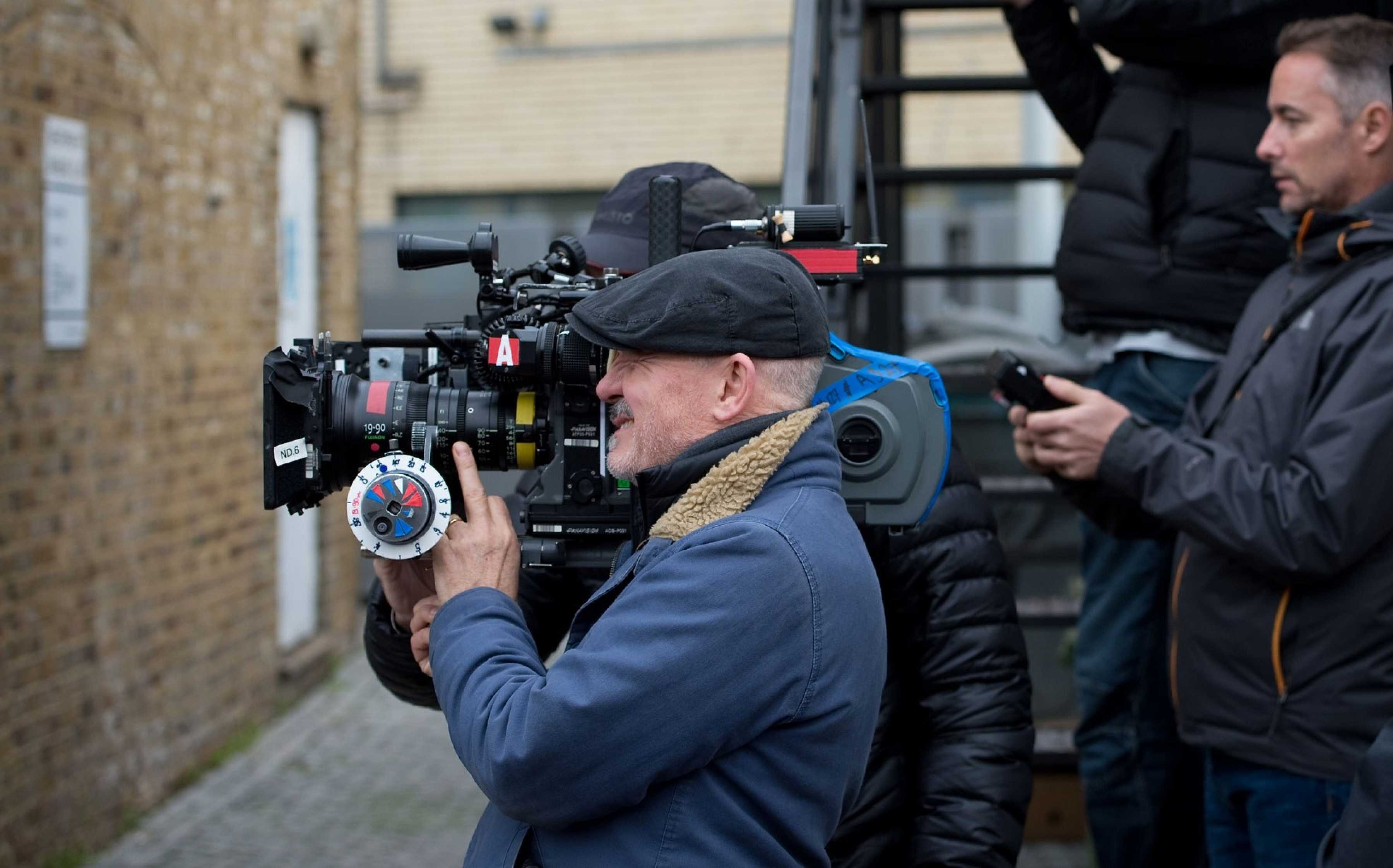 "I wrote about how the camera should be loose and free to create a certain truth, and paraphrased Leacock's famous quote, 'Just shoot and shoot and shoot. Screw the tripod,'" says Ackroyd.
Jason Bourne shot from September 2015 to the end of April 2016 at multiple locations, including Tenerife (doubling for Greece); the Aria resort and casino in Las Vegas; Constitution Gardens in Washington, D.C.; Paddington and Woolwich trains stations in London; the Kreuzberg area of Berlin; plus, Rome and Iceland. Most interiors were shot on stages at Warner Bros. Leavesden Studios in the UK.
The camera crew utilized the skills of four camera operators - Ollie Driscoll, Josh Medak, Chris McGuire, plus Ackroyd - although there was no traditional demarcation between the A, B, C or D-camera roles.
"We discussed each scene and which angles and perspectives suited each operator and then swapped between the different camera and lens combinations," explains Ackroyd. "For any one scene, we might have had a trio of 35mm cameras - one with a long telephoto zoom on a monopod, one with a Steadicam, and one handheld with a short zoom - plus a 16mm camera. We each have slight variations in how we frame, and it was a combination of eyes that interpreted what Paul wanted."
The principle format of Jason Bourne is 35mm, augmented by Super 16mm for more observational-style camera work, with video used for the second unit photography on stunt sequences.
"We shoot on film because that's what we do. Film is always the first choice as our source format," he says. "Along with having the finest image quality, and properties such as beautiful motion blur, film is also UHD by default, giving it a futureproof element. Everything we shot on Jason Bourne ultimately had to fit with the filmic look we established at the start."
Greengrass comments: "I like the thrill and drama of working with film. There's a certain luxuriousness, too. It feels like you are loading something precious, and that's good psychologically as it focuses everyone's attention on to the action."
The production shot 2.35:1 with Aaton Penelope 35mm and Aaton XTR 16mm film cameras, plus ARRI Alexa XT, variously fitted with Ackroyd's preferred selection of Angenieux, Fujinon, TLS, Canon and Panavision zooms, as well as an array of Ultra Primes and Super Speeds, ranging from 18mm to 180mm in focal length.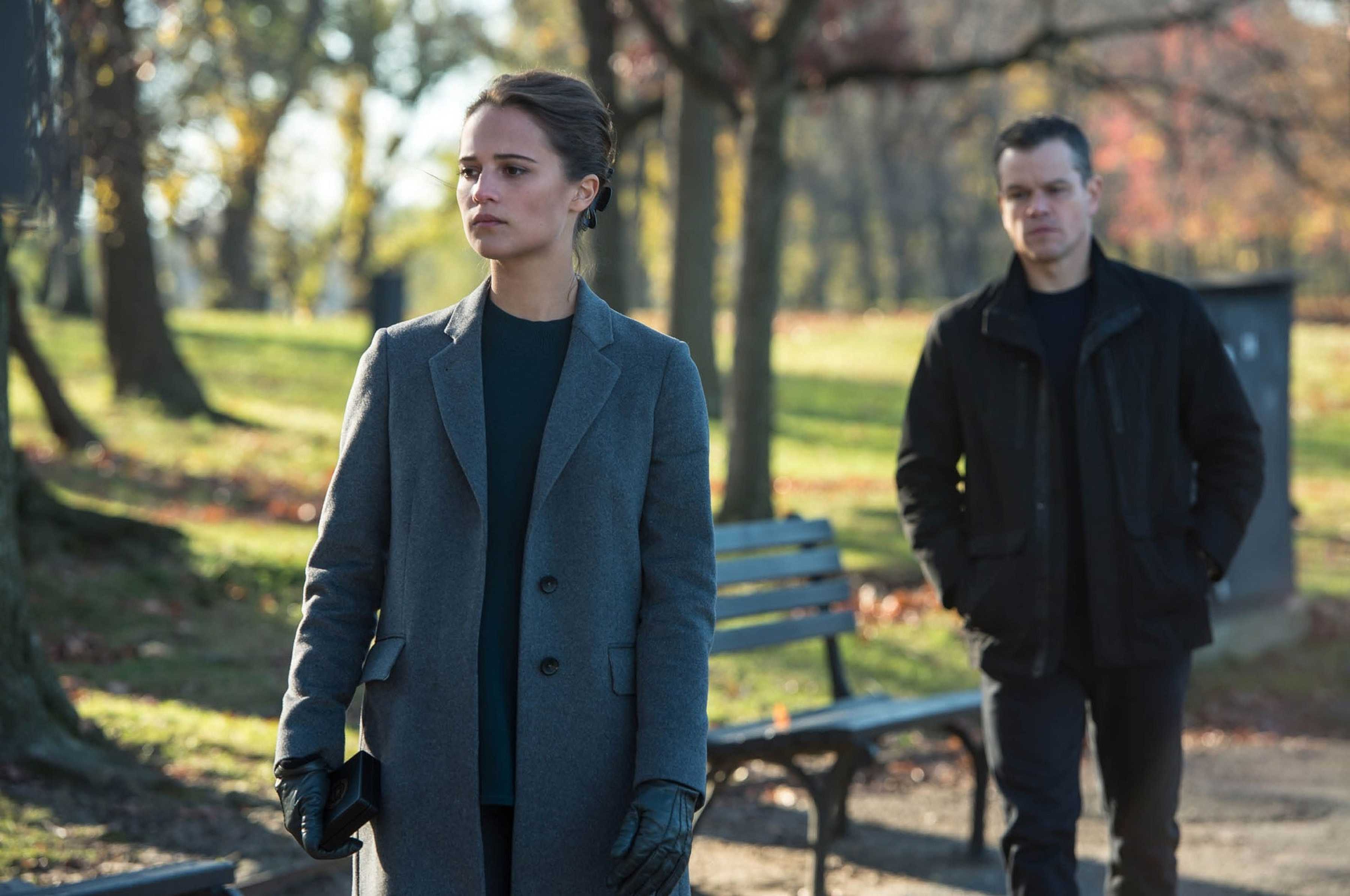 Ackroyd selected KODAK 5219 (500T) and 5207 (250D) 35mm and KODAK 7219 (500T) and 7207 (250D) 16mm filmstocks. The Tungsten stocks were deployed for night and interior scenes with the 250 ASA daylight used for exteriors. Film processing on Jason Bourne was done through iDailies in London, recently acquired by Kodak, with dailies review via Pix or on pre-loaded iPads whenever the WiFi connection on location was not fast enough.
The DI was completed by colorist Rob Pizzey at Goldcrest in London, where the work was mainly focused on streamlining the looks of the multiple cameras, corralling the video footage to sit comfortably with the filmed material, as well as adding visual effects shots as they were completed, by judicious grain adjustment.
"Overall, I feel we managed to deliver a beautiful, coherent look and one that is very exciting and very Bourne ," says Ackroyd.
"I like the organic feel of film and the resulting texture and visual of Jason Bourne is quite unique," adds Greengrass. "Whilst I'm open to alternatives, I love film and I don't think I will ever stop shooting movies on film."