Filmmaker Stories
Stéphane Fontaine AFC captures an intimate portrait of 'Jackie' on Super 16mm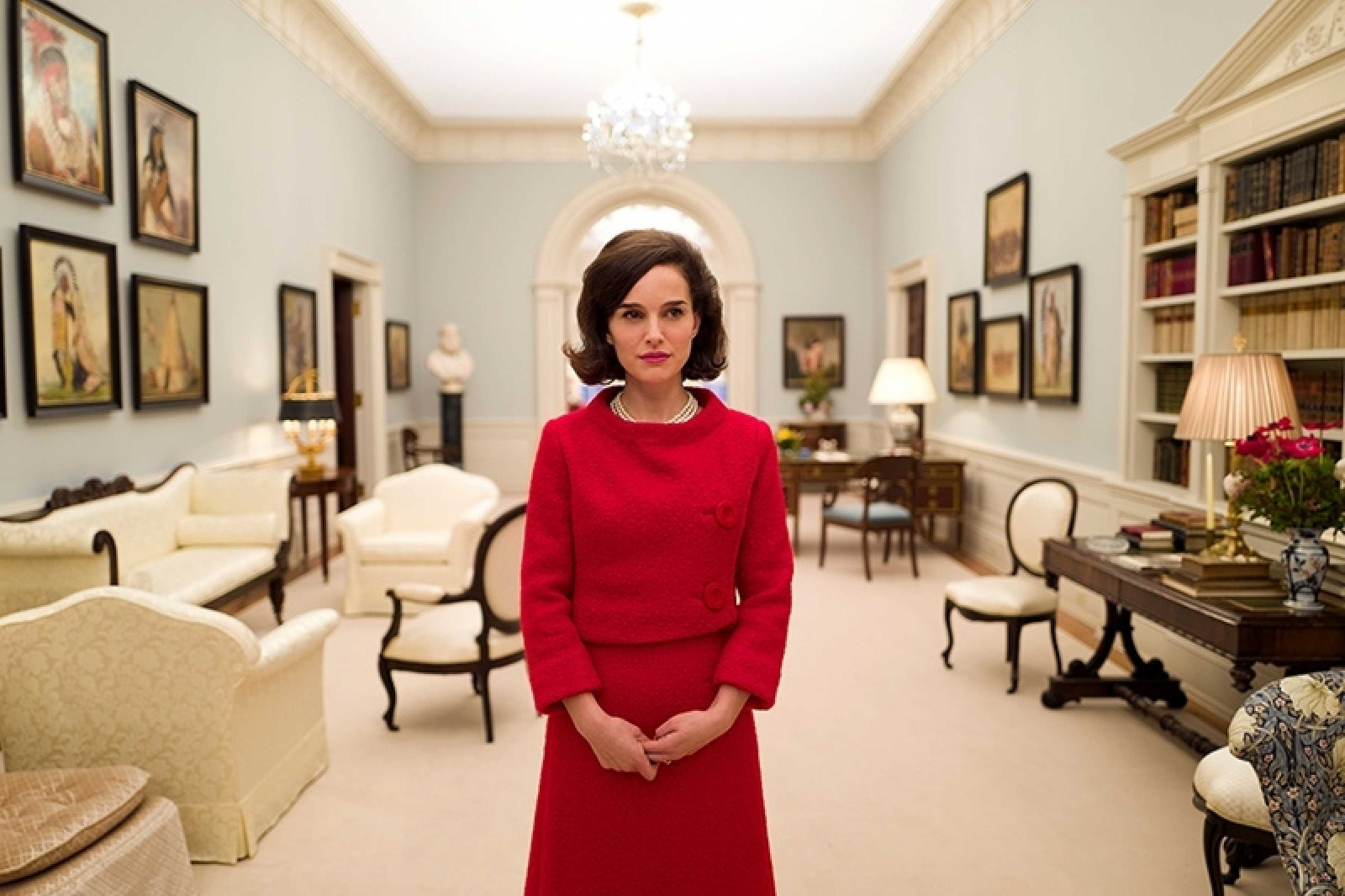 Biographical drama Jackie focuses on Jacqueline Kennedy during her days in the White House and her life in the aftermath following President John F. Kennedy's assassination in Dallas on November 22, 1963.
Filmed on KODAK Super 16mm film, the discomforting portrait of America's favorite First Lady – as she battles through traumatic events and consoles her children while trying to delineate her husband's political legacy and uphold her own dignity – has attracted five star reviews and a clutch of high-profile awards and award nominations.
Jackie is the first English-language feature from respected Chilean director Pablo Larrain (No/The Club/Neruda) and features a heart-breaking performance by Natalie Portman in the title role. Written by Noah Oppenheim, the $9 million movie is framed around Jacqueline Kennedy's interview for Life magazine, which took place with journalist Theodore H. White (Billy Crudup) a week after the assassination at the Kennedy family compound in Hyannis Port, Massachusetts.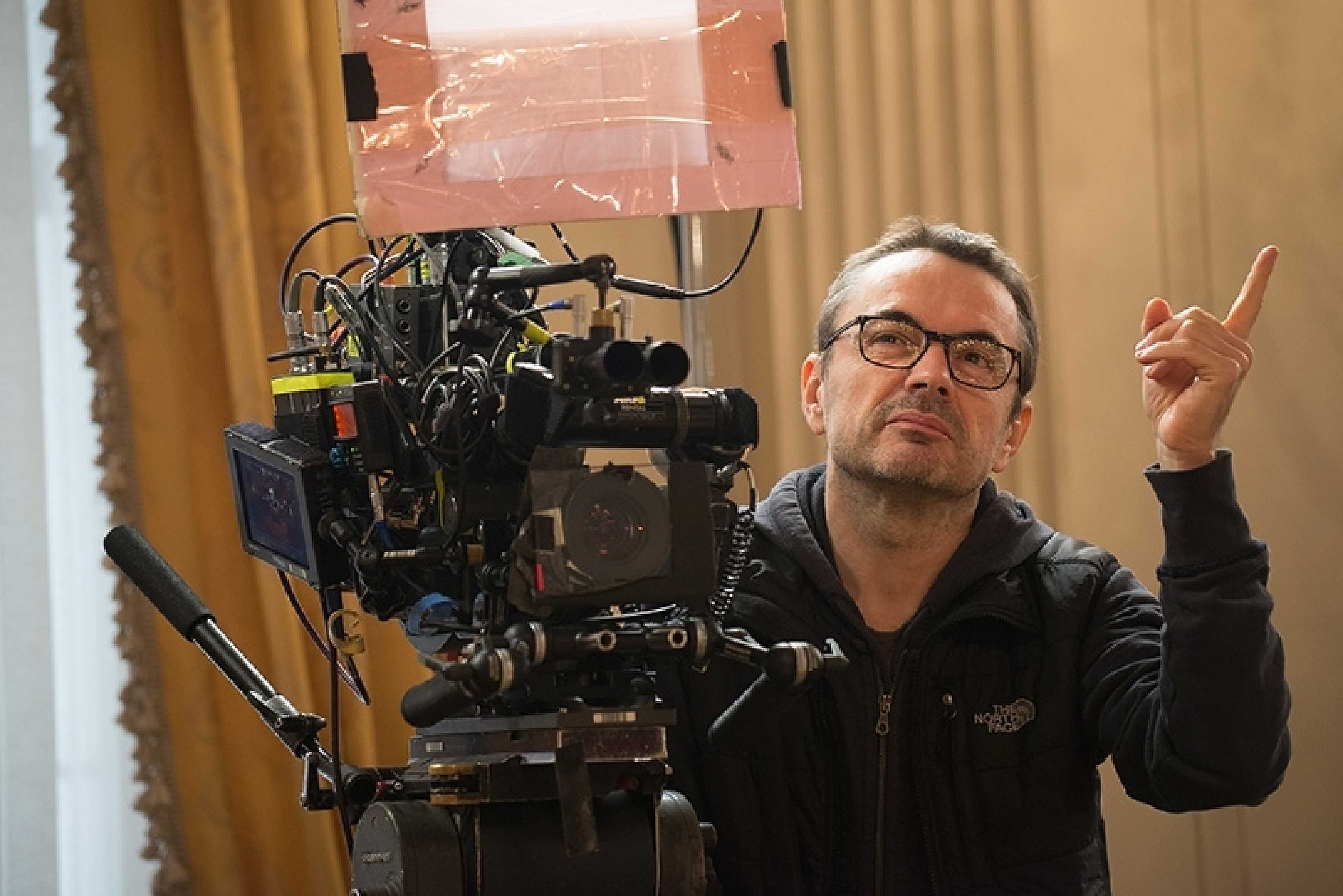 Along with Portman's performance, Larrain's direction and Oppenhiem's screenplay are already earning early international accolades. Jackie has been noted for its intelligent approach to humanizing the tragic icon through its visual invention – especially the emotional intimacy of searching close-ups, gasp-inducing moments, and the evocative use of film to achieve a period look – under the guardianship of French cinematographer Stéphane Fontaine AFC.
Principal photography on the film began in December 2015 at La Cité De Cinéma film studio complex, located just north of Paris, where production designer Jean Rabasse and set designer Véronique Melery were responsible for building an extensive replica of the White House's private rooms, long connecting hallway, and Oval Office. The production transitioned to the US in February 2016 for a ten-day shoot encompassing downtown Washington D.C., where JFK's funeral procession scenes were filmed, and a private airfield in Baltimore for the recreation of the assassination.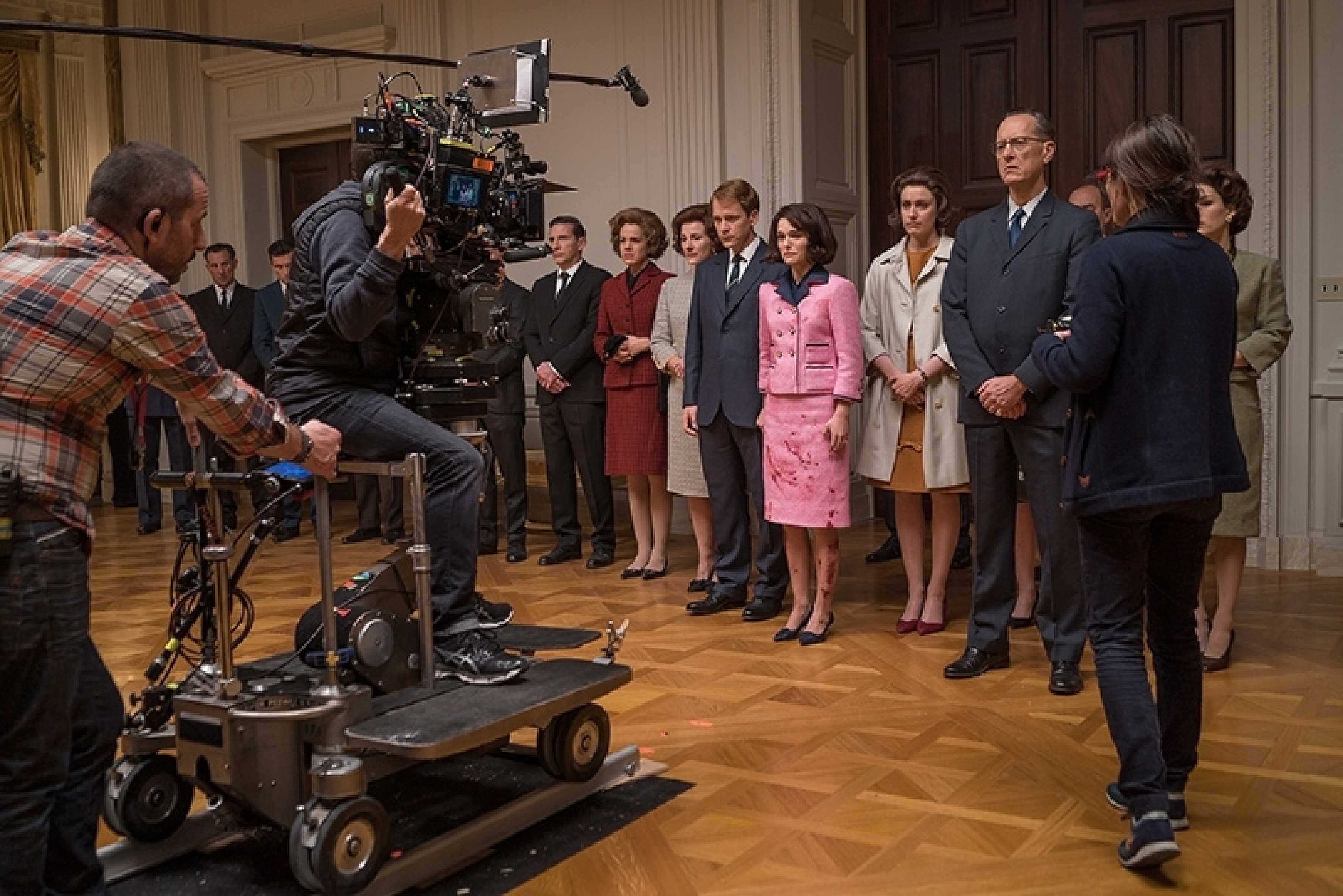 "Pablo wanted to get well away from the stereotypical storytelling format that biopics often assume, and for the imagery to be more personal and seen through Jackie's eyes," says Fontaine. "He wanted to give the audience a close look at Jackie, to depict her inner-feelings through a camera that lives and breathes with her during this dreadful, chaotic period in her life – which was also terrible for the American people. Pablo also had a strong idea about the framing, to keep Jackie centred in the frame throughout the movie, whilst also giving a sense of the people, places and events taking place around her."
Considering the look of the production, Fontaine says Larrain's plan from the outset was to create a distinctive overall feel of the 1960s. Within this goal, the director wanted to seamlessly integrate live action of Portman with archive material from the era, which had been originally shot on 35mm, 16mm, often on a reversal filmstock. This also included CBS TV footage from a tour that Jacqueline Kennedy had given around the White House in 1962 and a graphic re-enactment of JFK's assassination.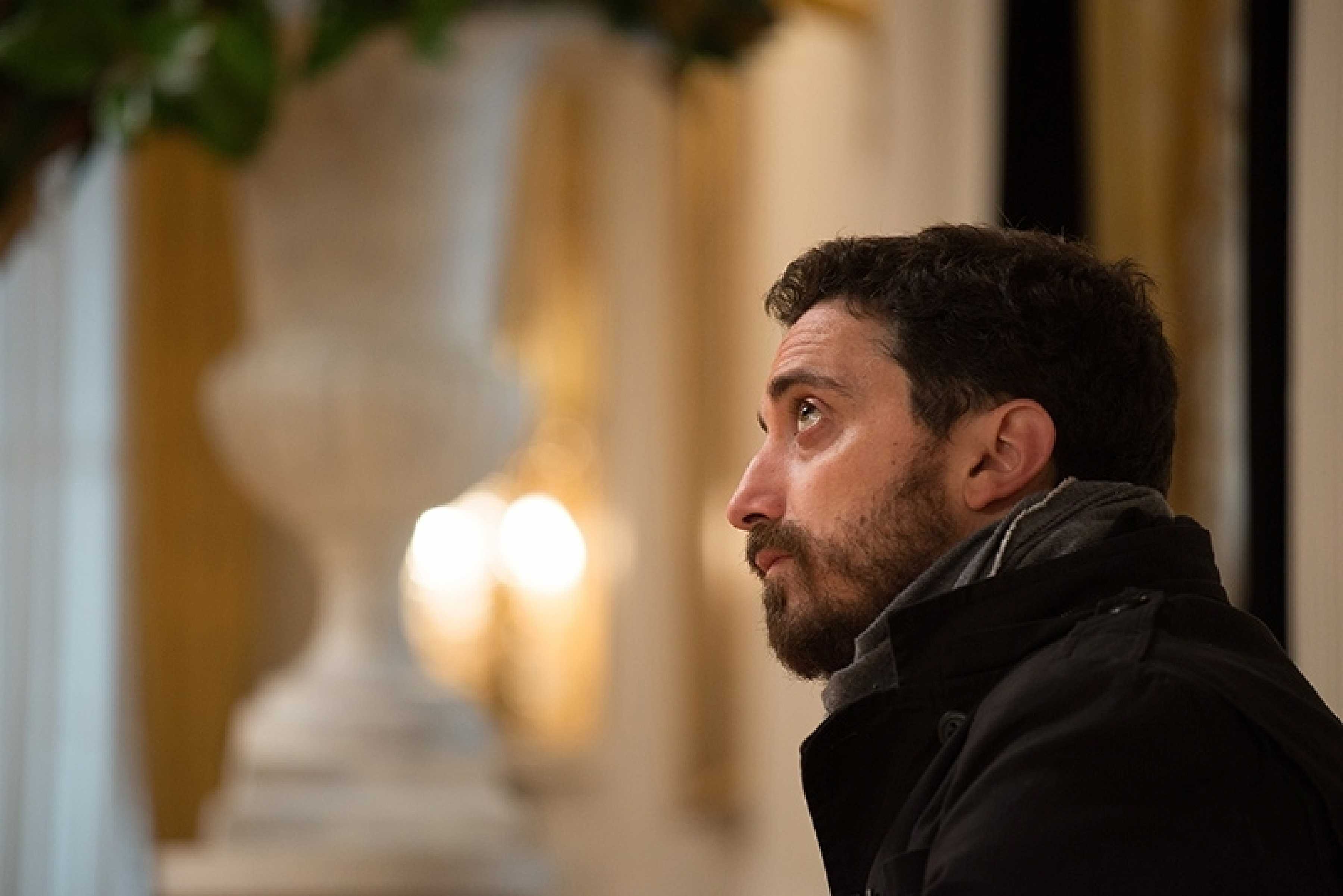 "We felt it would be most appropriate to match our production to the texture of those archives and tested Super 16mm versus three digital cameras to see what we might get," Fontaine recalls. "We rapidly concluded it was best to go with Super 16mm, as switching between different film and digital textures would be far too distracting for the audience."
Jackie was shot mainly handheld by Fontaine using an ARRI 416 camera fitted with an old set of Zeiss Super Speed Mark II prime lenses (14mm, 18mm and 25mm focal lengths) in 1.66:1 aspect ratio. It was captured on 16mm film stocks – KODAK VISION3 500T Color Negative Film 7219 and VISION3 200T Color Negative Film 7213.
"The wide angle primes gave an appropriate, elegant, old-fashioned softness to the image," says Fontaine. "They also allowed me to get very close to Jackie, yet still have a good sense of the people and the environment surrounding her in other sequences. I used a long lens only once for dramatic impact when Lyndon Johnson is sworn in as President office aboard Air Force One in Jackie's peripheral field of view, just two hours after the shooting in Dallas, and she is mercilessly jettisoned from the presidential life she has known."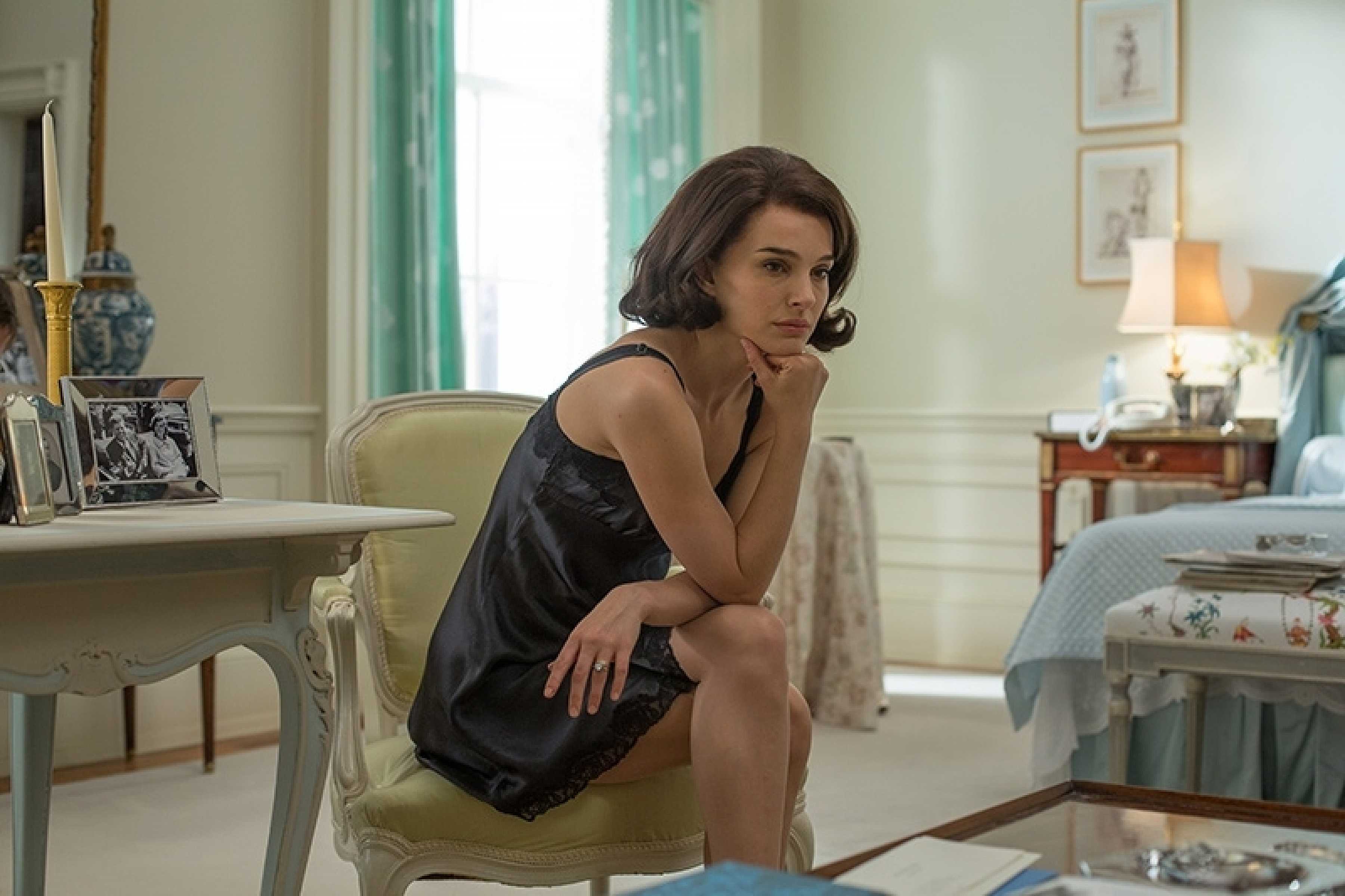 Within the overall planned look of the production, Fontaine says it was his intention to express the fragility of the newly-bereaved, grief-stricken widow by creating distinctive looks for the interior and exteriors scenes, each with individual colour palettes, atmospheres and textures.
"We wanted to contrast the warm, soft, cocoon-like shelter of the interiors of the White House against the aggressive, dangerous, chaotic harshness of the outside world. We achieved this by working closely with the art department, through lighting and the varied uses of the Kodak filmstocks," explains Fontaine
"I know Kodak's 200T 7213 and 500T 7219 filmstocks intimately having used them many times before in the past. On Jackie, I used the 200T for the interiors and exteriors before the assassination, as it is nicely saturated with color, has good contrast, and I knew it would be a good match with the selected archive footage in post production. I used the 500T for the rest of the movie. It gave me access to a color space and color depth that I have not been used to seeing with digital cameras. In combination with the soft lighting we adopted, it has lovely rendition on skin tones too.
"My long-time colorist Isabelle Julien did a great job matching the live action shots with the archive footage that we used in the movie, adding in proper film grain, not digital noise. Having seen Jackie on the big screen, I think the results look quite nice, and often, you really can't tell if it's S16 or 35mm."
It's regularly the challenge of filmmakers to make digital footage look like film, but to recreate the footage of Jacqueline Kennedy's CBS White House tour, the task was reversed. To achieve the specific look of the old TV footage for the movie on film, Fontaine harnessed a vintage, tri-tube TV camera, owned and used by Larrain on No, and displayed scenes featuring Portman on an old B&W CRT monitor, which were then filmed on 16mm. To ensure a close tonal match, Fontaine worked closely with costume designer Madeline Fontaine (not related), to select a fabric of similar texture and pattern to Jacqueline Kennedy's original outfit, and to find a color that would match both the light grey of the TV footage and the bubble-gum pink dress in the main live action footage. As it turned out, a dress in primary red colour yielded the desired results.
"It was quite interesting because we achieved the best of both worlds with this approach," Fontaine remarks, "the odd look of old, gray video with the grain of the filmstock."
Film processing for Jackie was done at Le Lab in Paris, with color finishing by freelance grader Isabelle Julien at Technicolor's imaging facility in Boulogne, Paris.
Fontaine says Jackie marked a return to film after a four-year absence. "It was an enjoyable shock coming back to film again. During production, having a proper optical image in the viewfinder, unlike the electronic experience, is a very nice thing, fantastic in fact, especially as I operate. Also, when you shoot on film your key camera collaborators are by your side, and we used our eyes together on-set, rather than them being off in tents watching the shoot on monitors. With film, you light and expose so that your creative, atmospheric intention is recorded on the negative.
"Given the small budget, I am delighted to have collaborated with Pablo to bring his vision to the big screen. Film has an obvious personality, and Super 16mm was a perfectly valid aesthetic option that could not be compared to anything else. I am very, very happy with the result of shooting Jackie on film."