Filmmaker Stories
IMAGICA WEST Corp. keeps the light shining on film production and pioneers new services for film preservation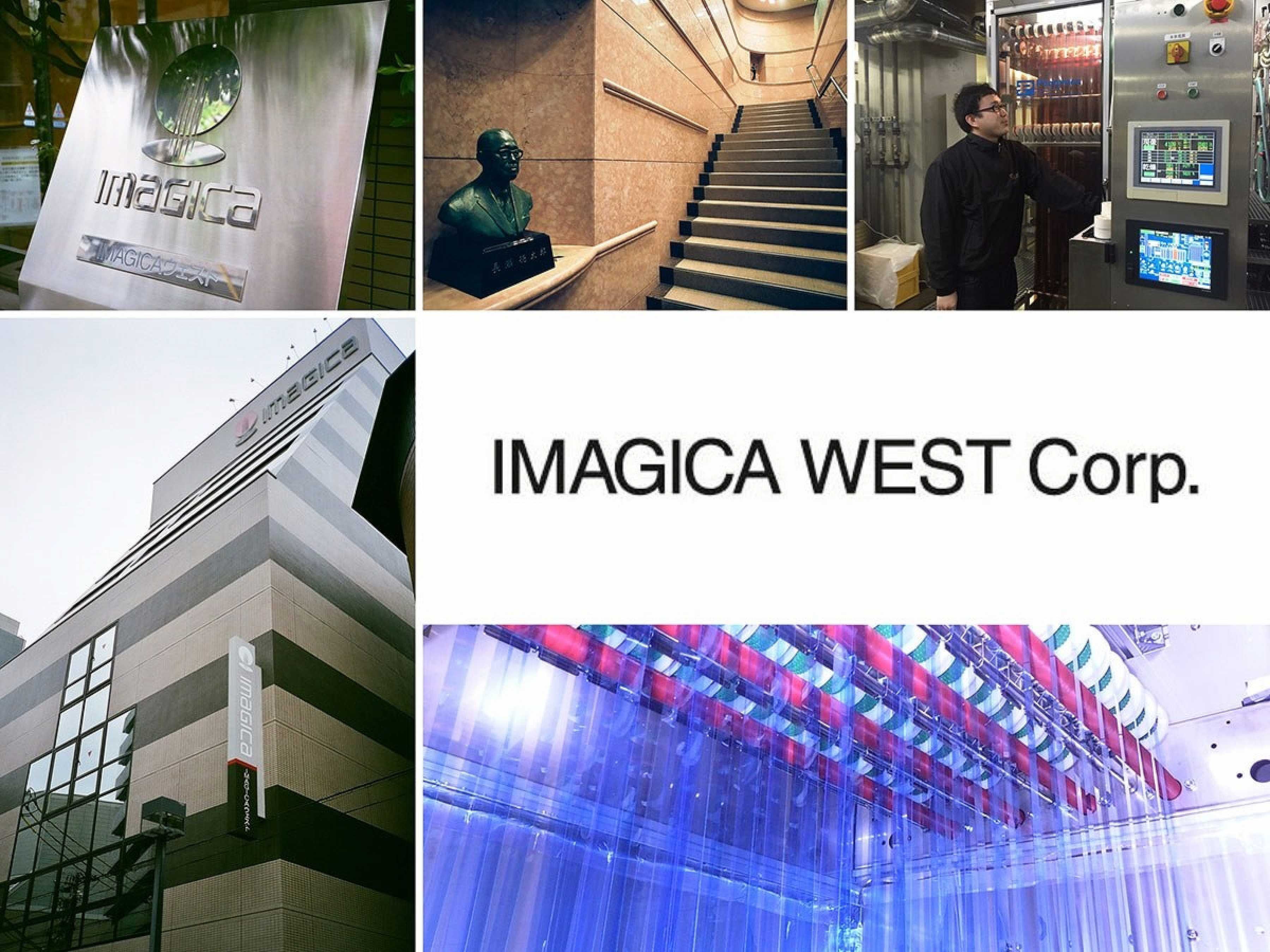 Combining a range of film technologies, cultivated over the 82 years since its foundation, along with the specialist skills of an enthusiastic team, IMAGICA WEST Corp. is making a name for itself across Japan, and now worldwide, as a pioneering center for film archiving and preservation, while also providing a fast and efficient laboratory resources for feature film and TV commercial producers.
We interviewed Mr. Koji Goromaru, director of the imaging division at IMAGICA WEST Corp., to discover more about the company's current efforts and the future direction of its film business.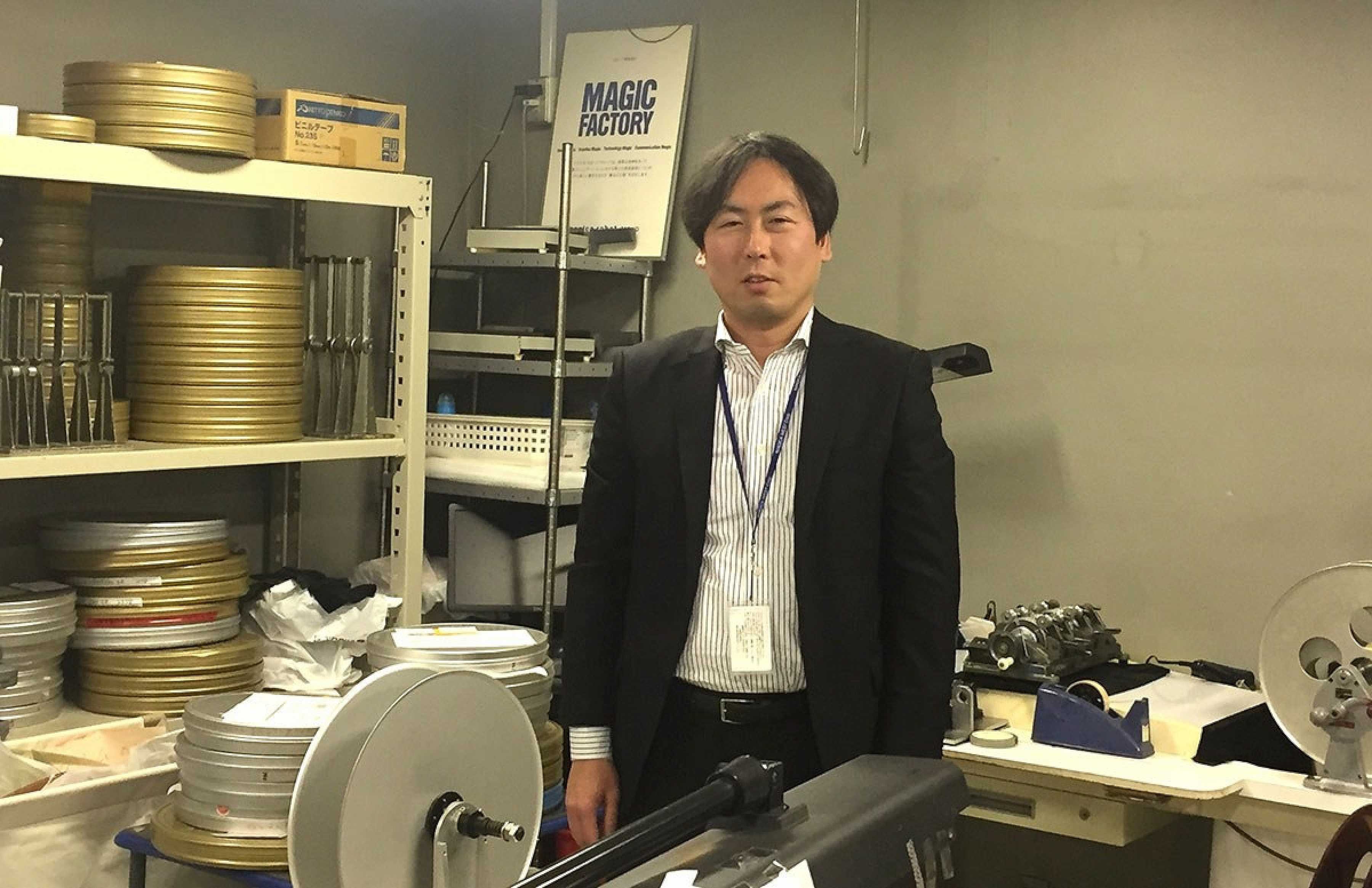 Kodak: Tell us about the origins of your film laboratory business?
Mr. Koji Goromaru: Our company was founded in 1935 as Kyokuto Genzosho (Far East Laboratories Ltd.) in Uzumasa, Kyoto. The company name later changed to Toyo Genzosyo Corp. and then IMAGICA Corp., which is one of Japan's leading post-production houses for feature films, TV programs and commercials.
IMAGICA WEST Corp. was established in 2000 as a film-processing laboratory and post-production facility, after separating from IMAGICA Corp. While IMAGICA Corp. was focusing on the growing theatrical release printing business, there was also a steady increase in demand for film services with respect to preserving classic films – notably from the National Film Center at the National Museum Of Modern Art, in Tokyo. Step-by-step, we became a center specializing in the repair, restoration and duplication of classic films, and we pioneered the craft of film archiving in Japan. When film release printing work decreased, due to the rapid digitization of cinema screens, we reorganized and consolidated most our film business to IMAGICA West Corp. in 2014, and that's where we are today.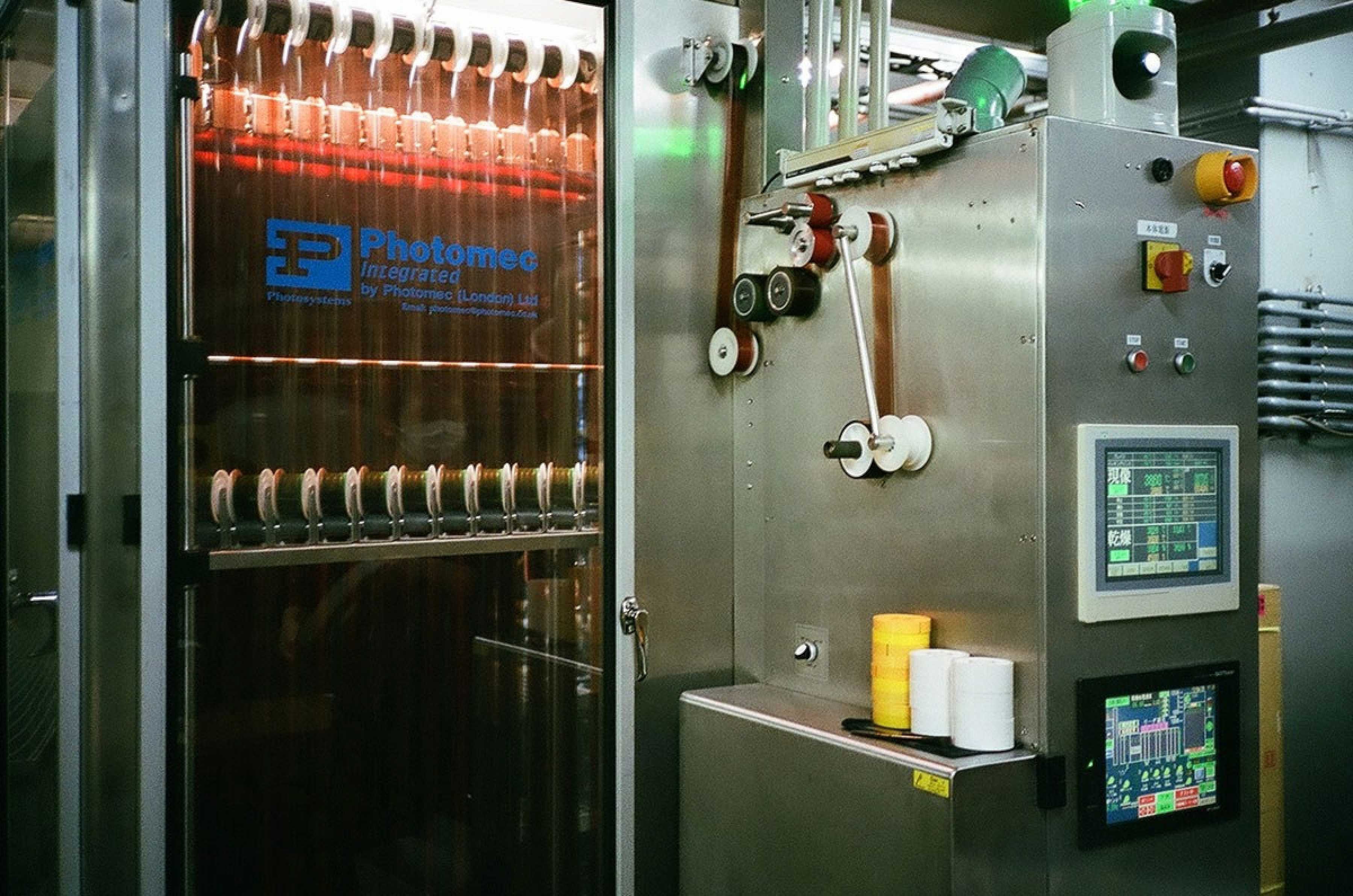 Kodak: Where do your orders for film restoration work come from?
Mr. Koji Goromaru: Orders come directly from customers throughout Japan, including IMAGICA Corp in Tokyo, and from overseas. Film archive organizations in Asian countries such as Taiwan, South Korea and Hong Kong, use our film restoration and duplication services, and we have also done some tinting work for the Austrian Film Archive. There are only a few companies in the world, including us, that have capability to do tinting and toning.
Some of the original materials that we are requested to restore are in quite bad condition. Quite often, we recombine broken flakes of film with tweezers and shoot frame-by-frame, before digitally processing and restoring the material. We handle all formats from 8mm and 9.5mm, through to 16mm and 35mm. We are constantly innovating, developing equipment and our own specialist techniques, to repair even the most badly-damaged material, and our technical capabilities advance day-by-day.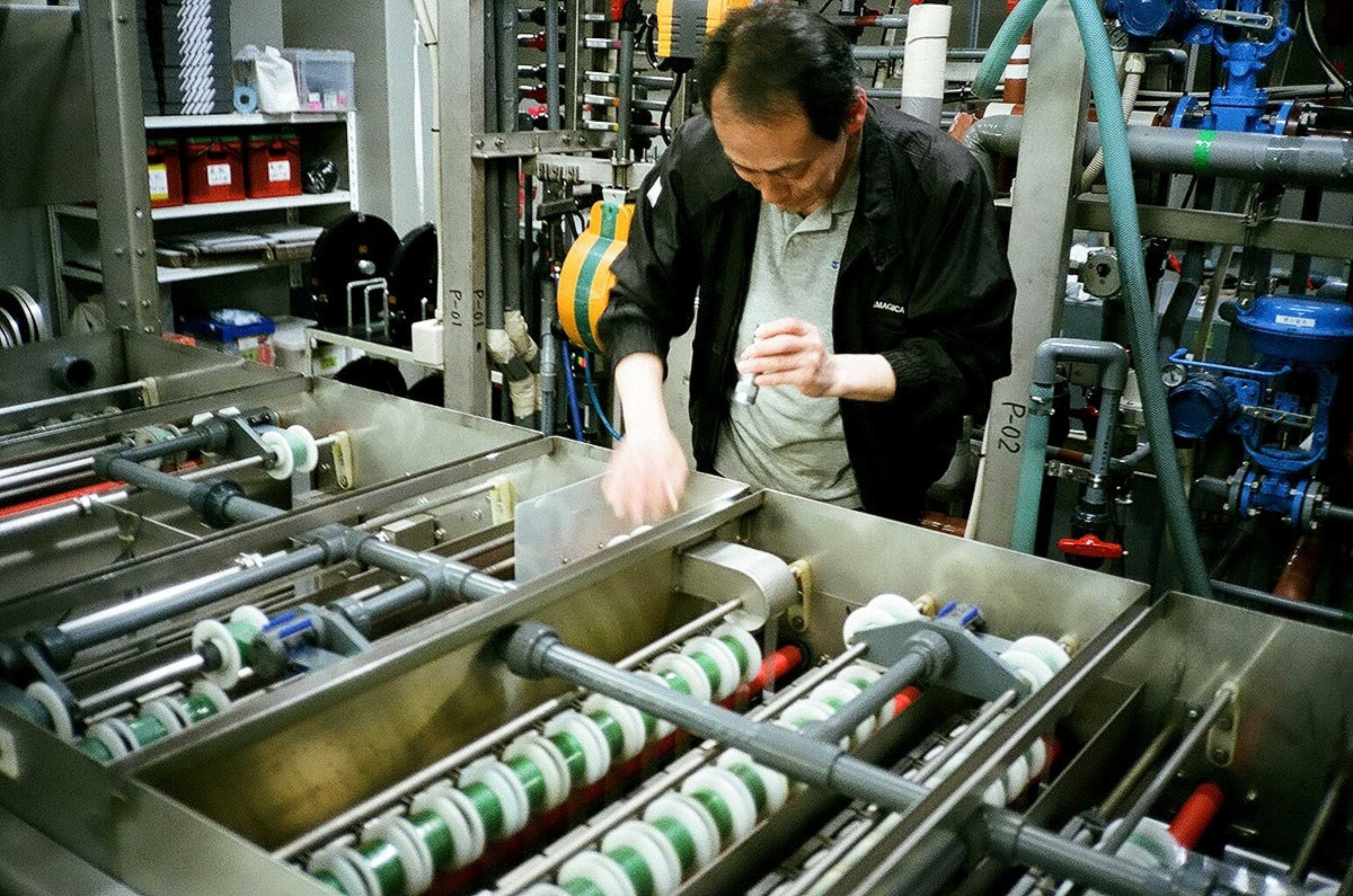 Kodak: Tell us about your support services for filmed productions?
Mr. Koji Goromaru: We process and scan camera negative for TV commercials and feature films. As we are not based in Tokyo, we minimize turnaround times by utilizing HARBOR, a transfer infrastructure network developed by PHOTORON LIMITED for the imaging industry, which enables the fast file transfer of digital data.
For example, if you bring-in exposed rolls to IMAGICA Corp. in Gotanda, Tokyo, we can process and scan the negative at IMAGICA WEST Corp. and transfer the data via HARBOR ready for offline editing the next day in Tokyo. We will continue to strengthen these operations so that we can provide even more streamlined services.
Regarding film scanning, we have two 4K Cine Vivo scanners with wet-gate capability, plus a Cintel Film Scanner from Black Magic Design. The Cine Vivo film scanner was developed in-house by IMAGICA WEST Corp. in 2013. It has a 16-bit CMOS image sensor, equivalent in size to Super 35, and 4K RAW data from the original camera negative can be recorded in real-time at 24fps. Also, when required, we scan film through the wet gate, filled with liquid that has a refractive index close to the triacetate film base, which helps to optically conceal scratches on the film surface.
Last year, we used Cine Vivo to scan the feature film Nagai iiwake (The Long Excuse) directed by Miwa Nishikawa, shot by cinematographer Yutaka Yamazaki. We collaborated on the workflow with the team at IMAGICA Corp. in Tokyo, and the filmmakers were satisfied with both the quality and the delivery times.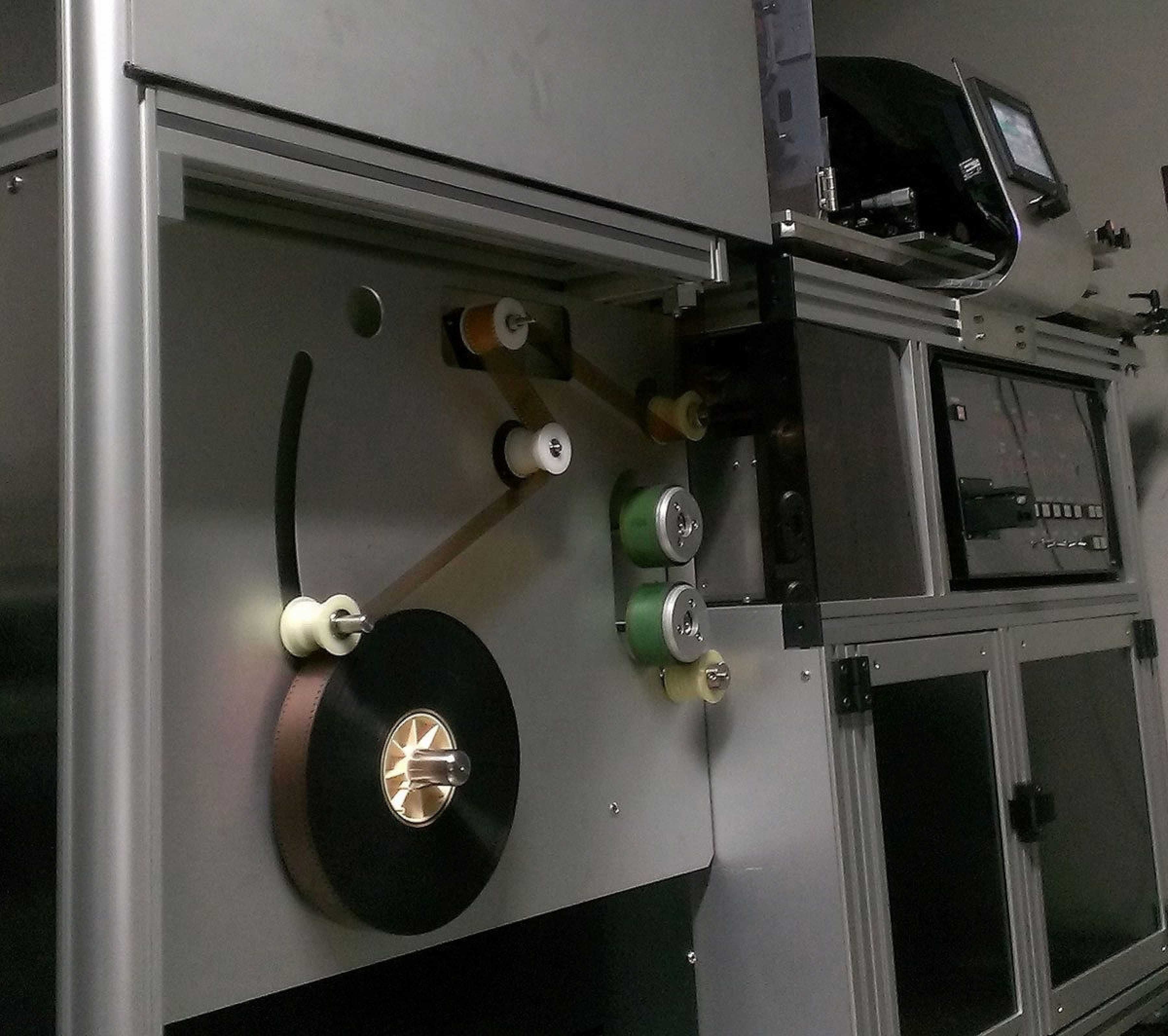 Kodak: What are the strengths of your film services?
Mr. Koji Goromaru: On the technical side, I would say our strengths are film inspection, restoration and duplication – skills that we have cultivated over the many years since our foundation. We are deeply grateful to all the senior members of our team – past and present – for their dedicated work during our long history, and perhaps more than anything, our personnel are our best assets. Each and every one of our staff really loves film. Our spirit for innovation was born with their passion, and this has led in-turn to the development of new services.
To sustain our film business into the future we continue to invest in new staff. We recently employed a new graduate recruit for our film development department, and are planning on adding another in film archiving. Although we benefit from the experience of many veteran engineers, the average age of our team that handle film materials is now in the 30s.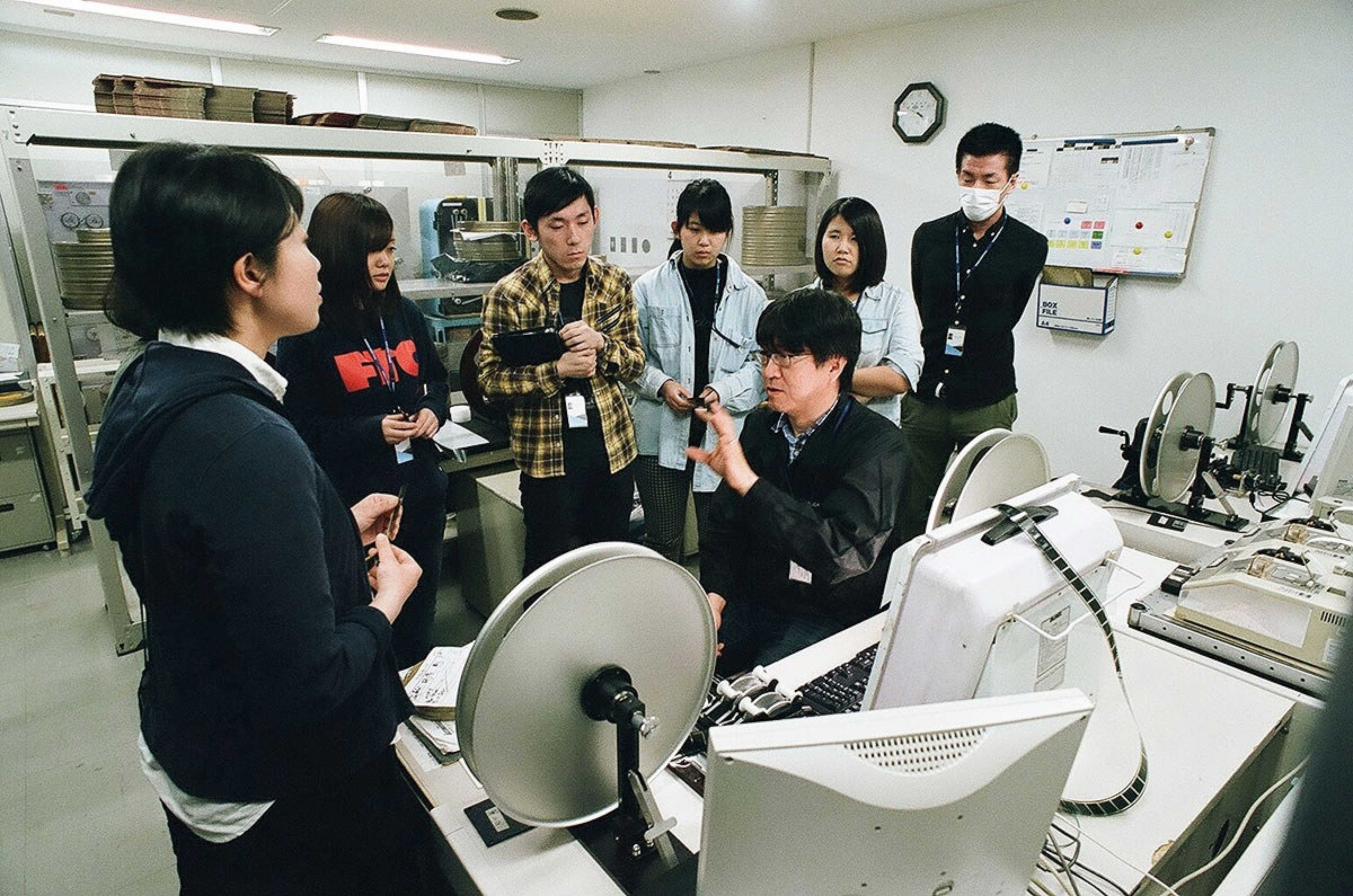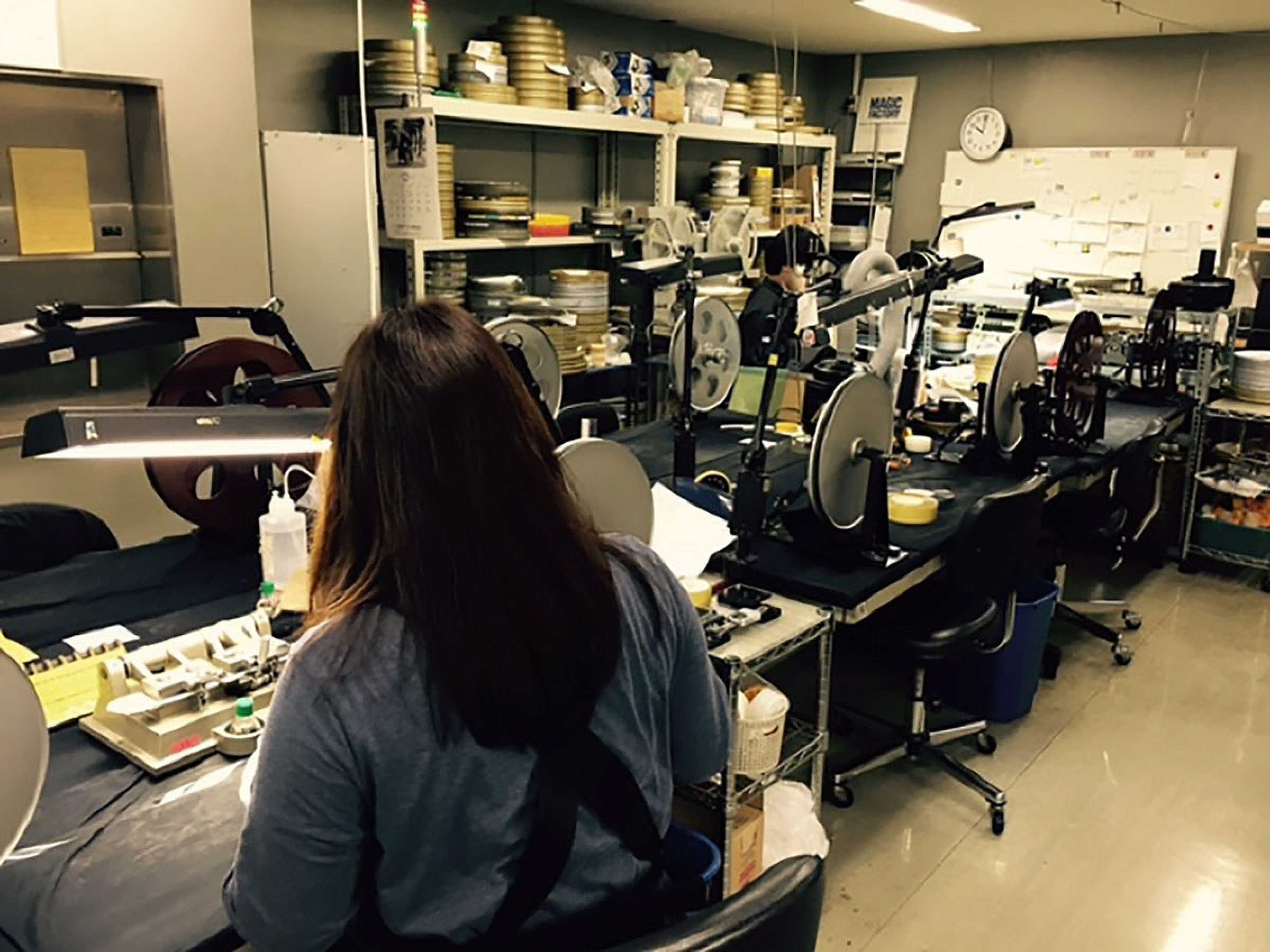 Kodak: What are your plans for future?
Mr. Koji Goromaru: Our mission, as a film laboratory, is to work together with cinematographers and Kodak to keep film alive as a medium of artistic expression. We are passionate about keeping the light shining for film production, and showing that it can coexist perfectly well with digital technologies.
As center for film archiving and preservation, our aim is to save as many classic films as we can. To do this, we are aiming to make more services accessible to more customers in Japan and around the world.
So far IMAGICA WEST Corp. has successfully focused on the repair and restoration of original and damaged materials that are brought to our lab. But we are now developing several new care and prevention services to add to our capabilities – to delay or inhibit any film deterioration – and to offer these special-care services at affordable prices.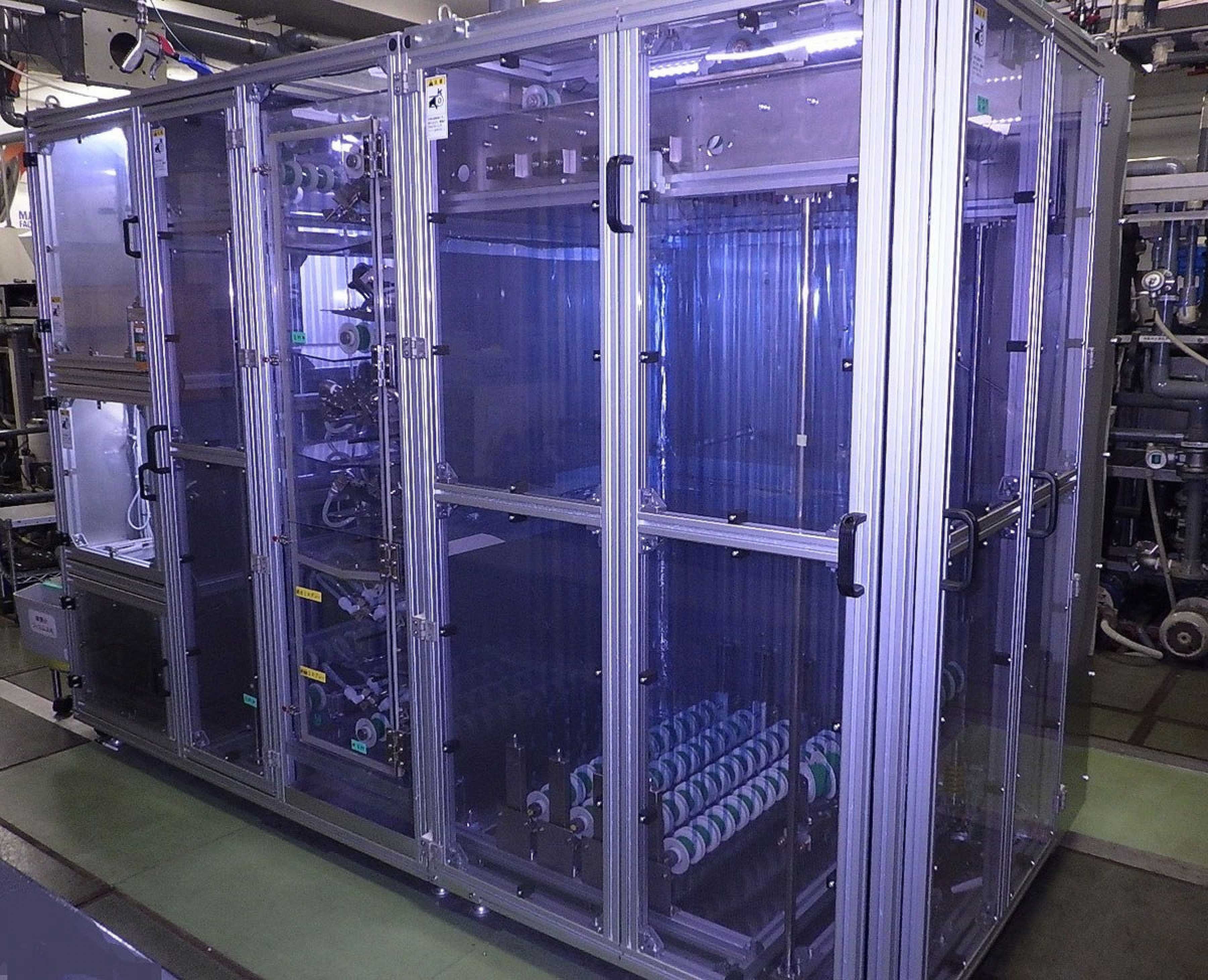 Kodak: Please tell us more about your new care and prevention services?
Mr. Koji Goromaru: We have developed "Two Fluid Water Washing" – a new film-cleaning system that incorporates technology used to clean semi-conductors, where cleaning fluid is atomized via a flow of compressed air and cleans the film surface with a high-speed mist.
To control vinegar syndrome on acetate filmstocks, we have developed the "KARASY Machine". Any harmful gas or moisture is eliminated by periodically blowing the film with clean air, thereby enhancing the suitability of film for long-term storage.
Further to this, we have developed "Silver Protect", a technology that protects B&W silver images from harmful gases, but without changing the tone. As the result, the robustness of image is remarkably improved – although we do not use it on films that have started to deteriorate.
We also offer environmental measurement of storage warehouses and general consulting for preservation to film content owners.
The aim of our services is to prevent deterioration from getting worse by a little daily care. We believe our new technologies and services will improve these situations.
---
IMAGICA WEST Corp.
Established: 2000 (Founded in 1935)
Locations: 1-8-14 Doshin, Kita-ku, OSAKA 5300035 JAPAN
Services: Go to website
imagicagroup.co.jp