Filmmaker Stories
Kodak 2-perf 35mm delivers a radiant mood for HBO's acclaimed series 'I Know This Much Is True'
With 'I Know This Much Is True,' HBO has once again underscored its proclivity for using 35mm celluloid film.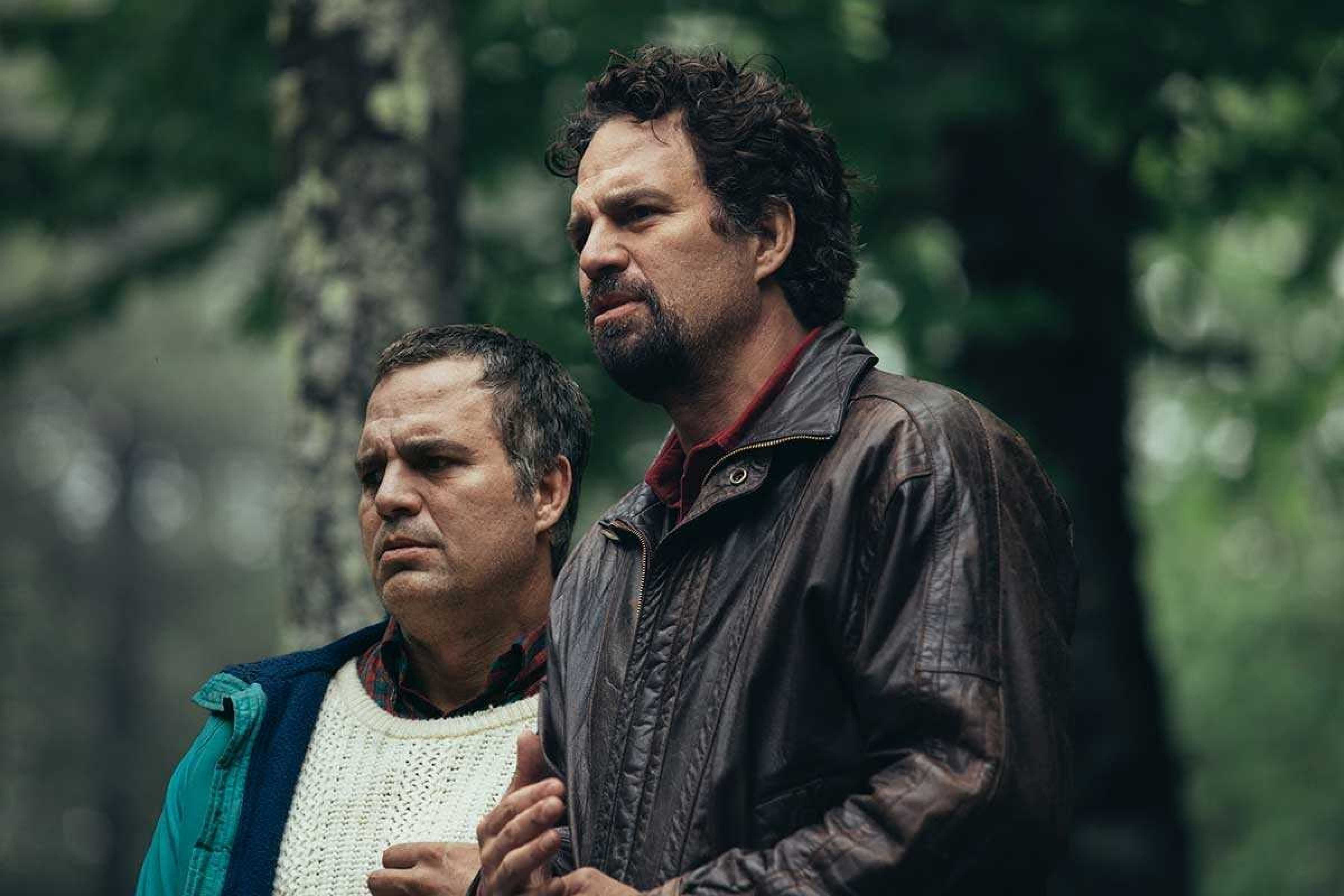 With I Know This Much Is True, HBO has once again underscored its proclivity for using 35mm celluloid film to create compelling, and distinctive-looking, premium content across different genres.
Following hot-on-the-heels of the highly-praised sci-fi series Westworld, and the acclaimed acerbic comedy Succession, the touching six-part family saga – written/directed by Derek Cianfrance, and shot in 2-perf 35mm by DP Jody Lee Lipes – addresses the pandemic of mental illness, and its effects over generations in a compelling story arc that travels back and forth across a century timespan.
Frequently a tough viewing spectacle, the grim but gripping series is expected to earn its star, Mark Ruffalo, a clutch of awards for his double role as identical twin brothers Dominick and Thomas Birdsey. The series also stars Academy Award-winner Melissa Leo as Dominick and Thomas' mother, as well as Rosie O'Donnell, Archie Panjabi, Juliette Lewis, Kathryn Hahn and Imogen Poots, with Gabe Fazio standing-in as the body double for Thomas and Dominick.
Based on the bestselling, 900-page, novel of the same name by Wally Lamb, I Know This Much Is True chronicles Dominick and Thomas at different stages in their lives, beginning in their present (the early 1990s) as they approach middle age. Thomas is a paranoid schizophrenic, and it falls to Dominick to take care of him, even as their mother's health fails and Thomas' behavior becomes increasingly erratic and dangerous. As Dominick attempts to discover the truth about their family history, the narrative flows through different time periods, right back to the brothers' Sicilian grandfather, and explores heart-rending themes of betrayal, personal sacrifice and forgiveness.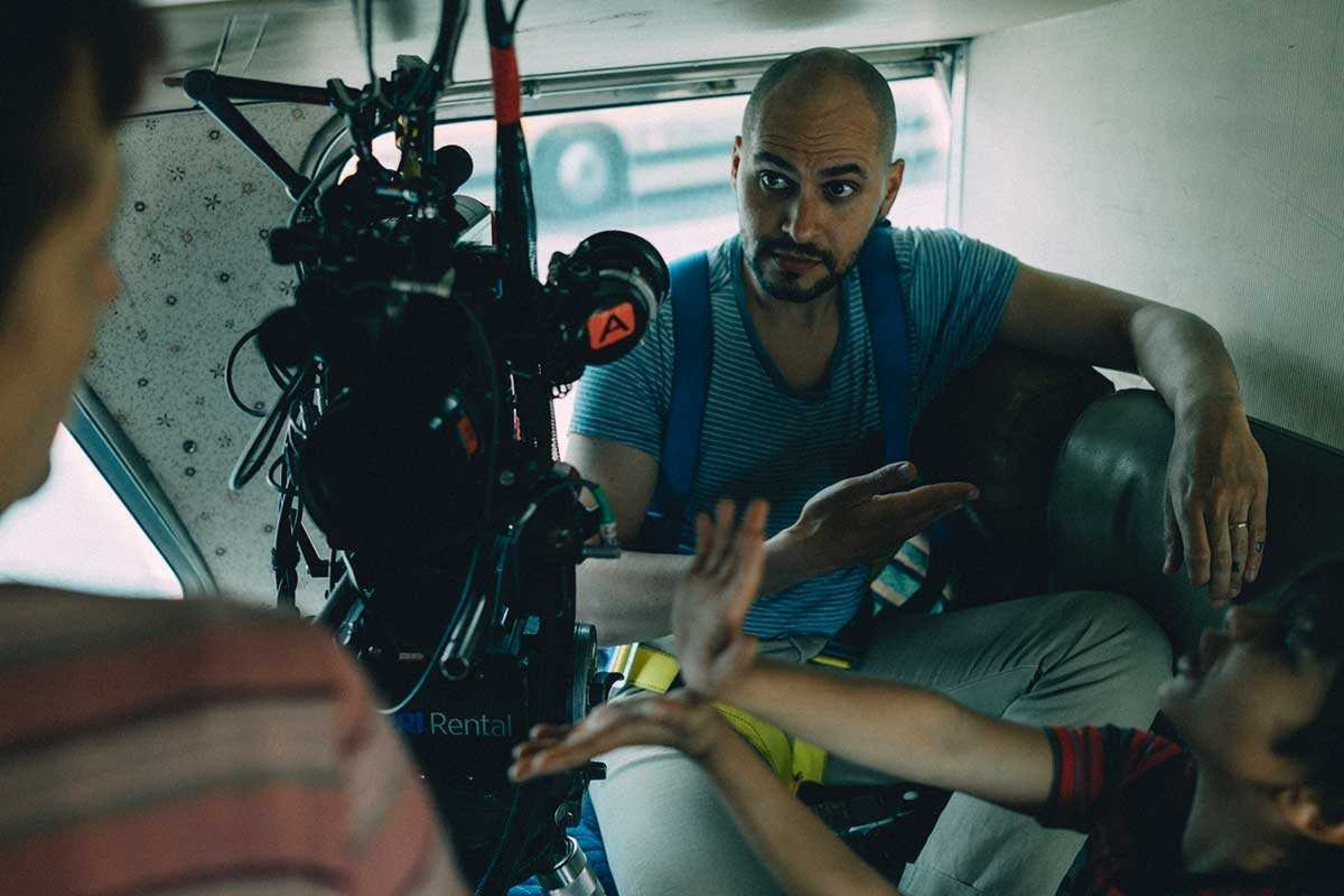 "Derek wanted a production format that would unify the look of the story through its many different eras," says Lipes. "I think the use of 2-perf 35mm film allowed the narrative to travel fluently and coherently between each period with an authentic lived-in look and texture that you would be hard-pressed to achieve by digital means.
"Reality and naturalism were key elements in the visual storytelling, and the beauty of celluloid is that, beyond changes in costume and sets, you really don't need to do much else to create the immediate and appropriate mood."
Principal photography on I Know This Much Is True began in April 2019, taking in multiple locations around New York's Hudson Valley – including Poughkeepsie, Kingston, Red Hook and Newburgh – before concluding some 115 shooting days later in October. The production has been noted for its suitably bleak and wintery color palette, and the radiant moodiness of its rain-sodden woods, riverbanks and waterfalls.
Developing the look and shooting style for the series, Lipes says major talking points with Cianfrance were feature films including Three Times (2005, dir. Hou Hsiao-hsien, DP Mark Lee Ping Bin) and The Gospel According to St. Matthew (1964, dir. Pier Paolo Pasolini, DP Tonino Delli Colli AIC), for the simplicity of their camera moves as the performances play out. Also in the mix was Straight Time (1978, Ulu Grosbard, DP Owen Roizman ASC), for its 1970s naturalistic aesthetic, as though it had been grabbed from off the street.
"Chiefly, our references were very artful, non-cutty movies," Lipes recalls, whose 35mm film credits include his very first feature Afterschool (2008), NY Export: Opus Jazz (2010), Martha Marcy May Marlene (2011), Bluebird (2013) and Trainwreck (2015).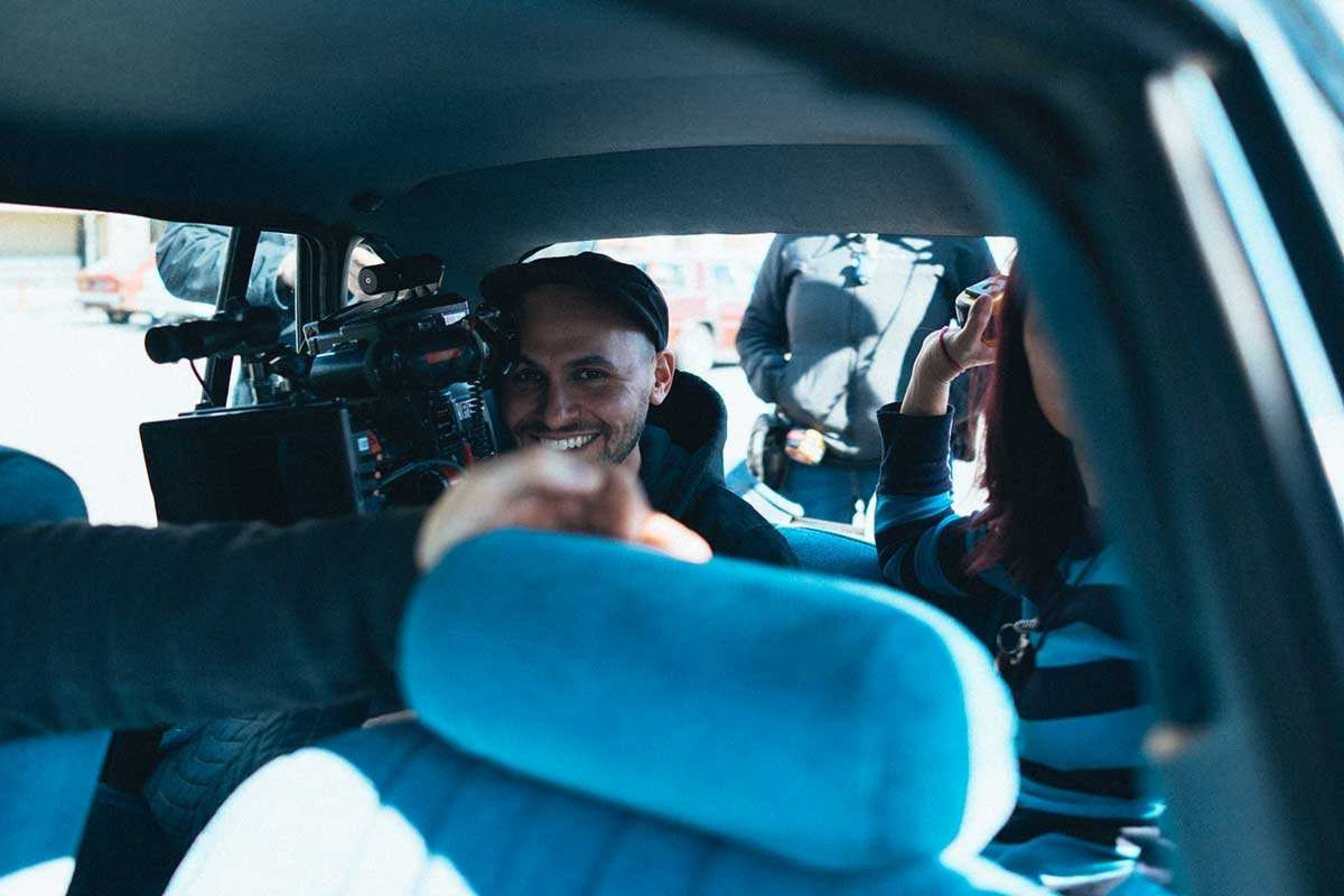 "We had to shoot some very long dialogue scenes, often with just two characters in a room," remarks Lipes. "Derek was keen to prepare me for a cinematographic style that did not involve tracking or moving the camera around the actors, but rather to use lens changes to give coverage in different sizes, and to have camera pans as a hinge point to follow the action between the characters – all of which you can see throughout the show. He also likes the framing to be very tight on the actors, yet there were no rehearsal marks and very little repetition of performances in different takes. So all of this was quite challenge."
With the premise of keeping the camera package small, agile and discretely out-of-the-way, Lipes selected ARRIFLEX LTs, framing in 2:1 aspect ratio, and filming mainly with Angenieux zooms and Cooke S4 primes, plus vintage Canon K35s for low-light situations. "Derek wanted to keep very close to Dominick's point-of-view and would often push this to the limit with super-long lenses and very tight framing, filling the screen so we could feel his anguish or his rage."
While the show was originated on film, a key decision was whether to shoot 16mm or 2-perf 35mm. "Bearing in mind several key factors – HBO's preference to frame no wider than 2:1 aspect ratio, the commonality of look between the overlapping parts of the story, and to embrace the organic, gritty texture of film grain – we decided to shoot 2-perf 35mm, while framing for a 2:1 extraction," Lipes explains. "For Derek, the big advantage 2-perf was that it gave him a longer duration to keep rolling though the extended dialogue scenes – 9min 20secs on 400-ft, and 22mins 30secs on 1,000-ft magazines – before having to reload."
Lipes used just one film stock for the series – KODAK VISION3 500T Color Negative Film 5219. "We shot pretty extensive tests during pre-production, around our locations at different times of day, and preferred the level of grain in the 500T and the character it gave to the image overall. Aesthetically, using just one filmstock helped with the consistency of look across the different time periods in the show, and practically it was simpler than working with different emulsions.
"Also, I knew the 500T would be versatile enough to handle the broad range of our day/night, interior/exterior scenes. I always rated the film to expose at one full stop under to encourage grain, low contrast and to give the image an apparent softness."
Rushes were developed at KODAK Film Lab, New York, before being 4K scanned at Technicolor PostWorks. Deluxe, now part of Company 3, did the dailies.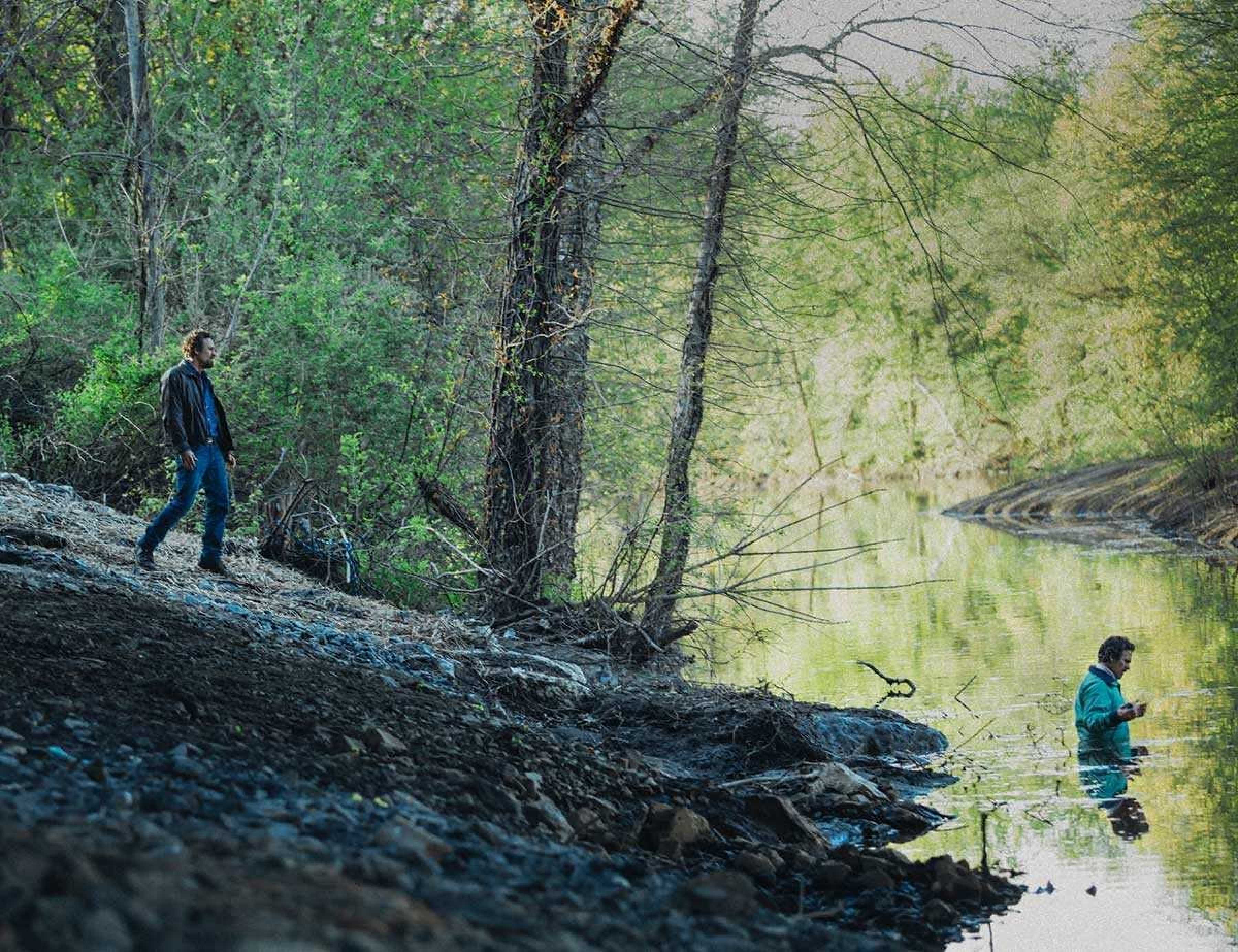 Of course, an impressive feature of the production is the performance of Mark Ruffalo in dual roles. In order to play the twin characters from a convincing physical standpoint, Ruffalo enacted all of his scenes as Dominick first – called the 'A-sides', with Gabe Fazio standing-in for Thomas – before taking several weeks off to gain weight to then play his brother – the 'B-sides.' Shooting the scenes in which the brothers are seen together, especially their faces, meant returning to the same physical locations and exactly matching the lighting and camera moves.
"After we had completed the A-sides, Derek worked with the editors to make cuts of those scenes, and to work out exactly what shots were needed for the B-sides of Mark playing Thomas," Lipes says. "By necessity the B-sides were more structured shoots and called on the exceptional skills of my gaffer Ken Shibata, key grip Johnny Erbes-Chan, and Eric Pascarelli our VFX supervisor, to make them appear seamless, even though they were actually filmed months apart, sometimes up to four months apart."
These twinning scenes were filmed in 3-perf on 500T 35mm, while retaining the 2:1 aspect ratio inside the 2-perf negative area. This gave the VFX vendors a healthy degree real estate to reposition the image in post if necessary.
"Although I had initial concerns about the results in dealing with two different sizes of film negative, I discovered that film actually lends itself very well to making seamless visual effects," Lipes exclaims. "The VFX team felt the softness and graininess of the underexposed film, together with blending grain plates we had shot during pre-production, made their jobs easier. Their attention to honoring the original cinematography is simply astounding, and the results – on shots such as Thomas' enforced imprisonment at the end of episode one – look invisible."
Lipes concludes: "Film is altogether a different tool for storytelling. There's no question whatsoever. We could not have produced the same result, with the same feeling, if had we shot I Know This Much Is True digitally. Using celluloid film, it looks real, alive and visually-distinctive, just as it should be, and I am very proud to have played my part in making such a touching and important story."