Filmmaker Stories
DP Maximilian Pittner captures Dir Lofty Nathan's debut feature 'Harka' on 35mm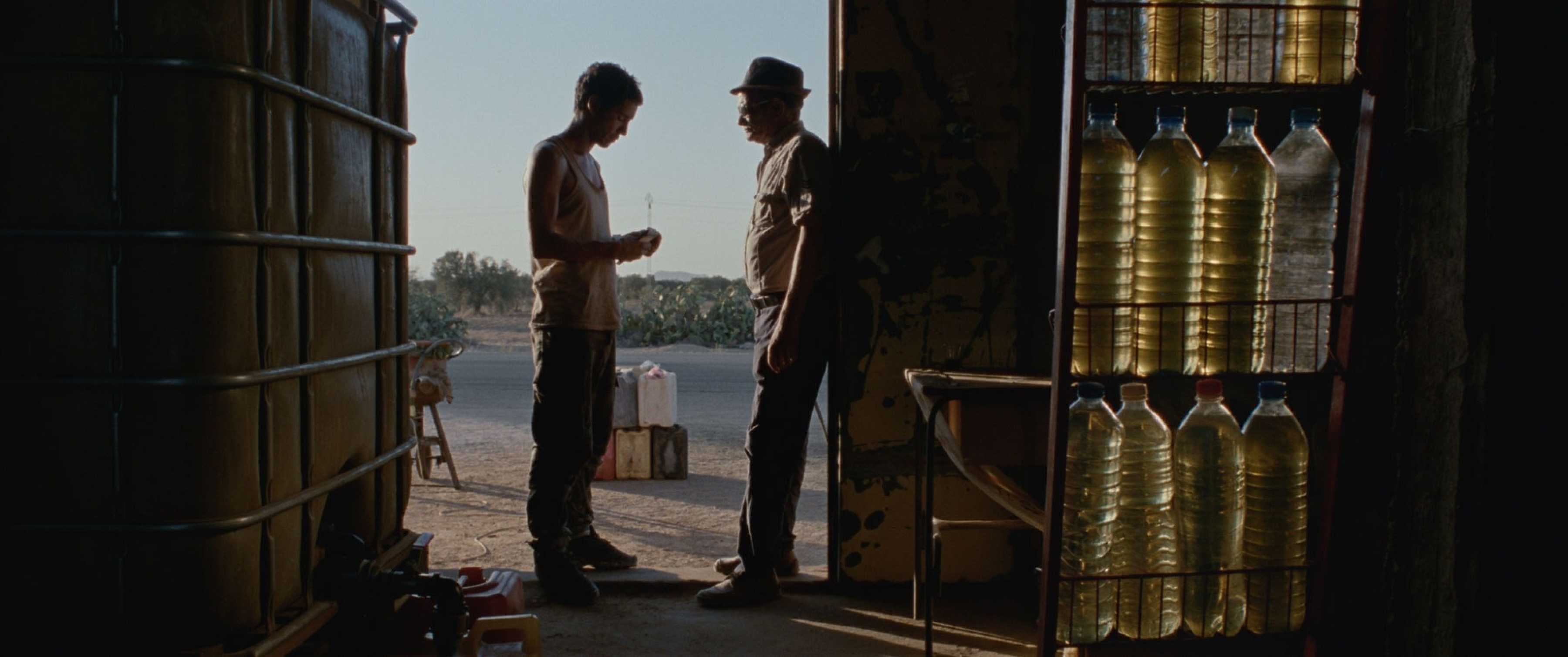 Fruit-seller Mohamed Bouazizi's self-immolation in protest of government corruption sparked Tunisia's Arab Spring. Set in the embers of that revolution, Harka is a quietly intense depiction of one man's struggle, lensed by first-time feature film cinematographer Maximilian Pittner.
A trio of Tunisian feature films delighted audiences at this year's Cannes Film Festival – more than any other Arab nation. Crucially, each had a post-revolution setting. While Under the Fig Trees followed young farm workers during the summer harvest, both Ashkal and Harka grappled with an overtly darker central theme: self-immolation.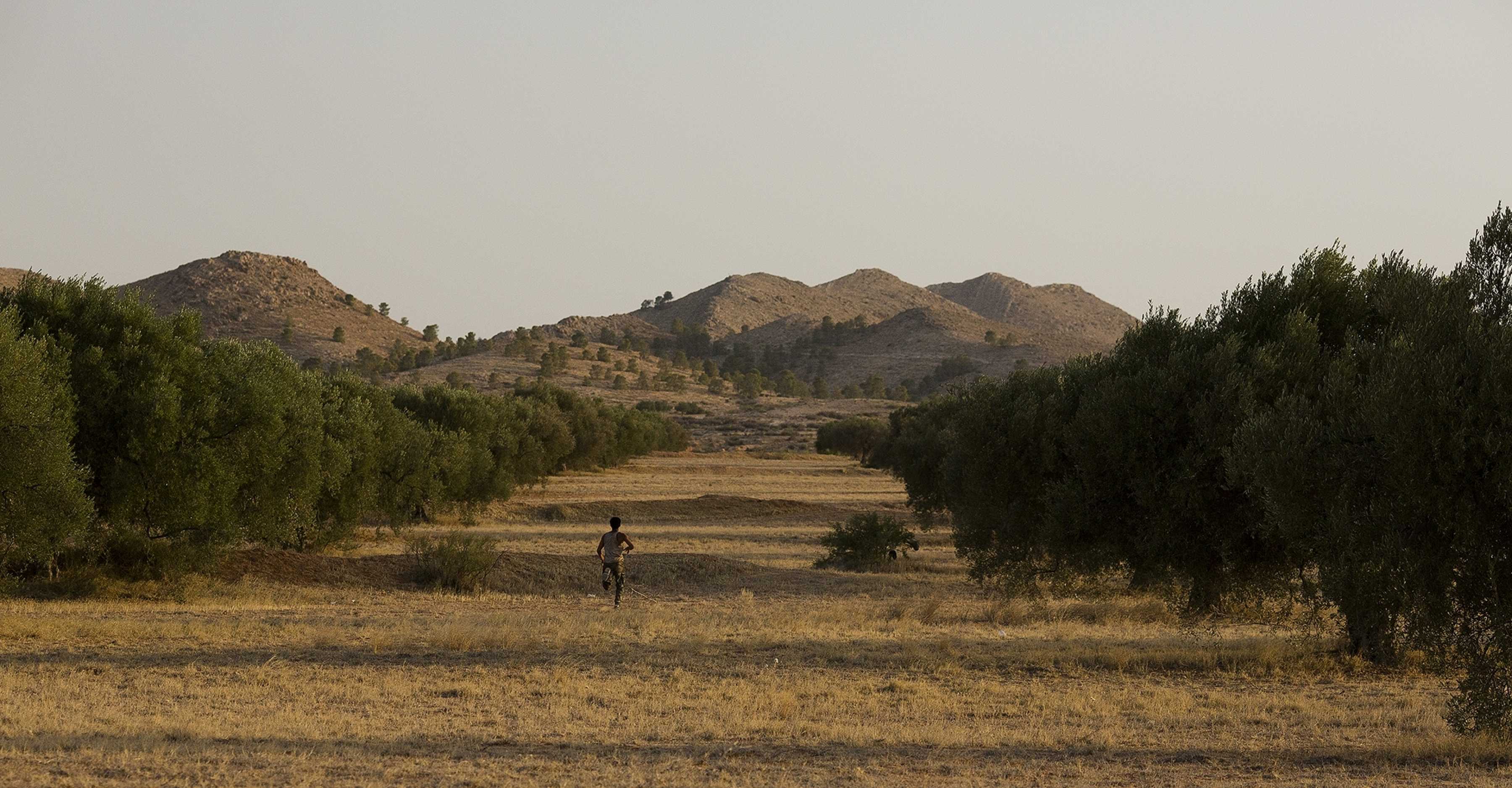 After all, it was an act that defined the Arab Spring, seared in the psyche of a generation of Tunisians. In December 2010, 26-year-old Mohamed Bouazizi was working the streets selling fruit from a cart – a job he had done since a teenager, to his frustration – when inspectors confiscated some of his wares, claiming he did not have the correct permit. In protest, he visited the local governor's office in Sidi Bouzid, near his home, to complain but was denied a hearing with the governor.
Later that day, Bouazizi set fire to himself outside the office in the most visceral of resistance gestures against state corruption. He died less than a month later.
Harka's narrative begins a decade on from Bouazizi's death with another disillusioned young man at the fore. When his father passes away, Ali (Adam Bessa) returns to the family home to take care of his two sisters (Salima Maatoug & Ikbal Harbi). Life in the aftermath of revolution, however, is far from improved, as Lofty Nathan's feature film directorial debut explores with unflinching realism.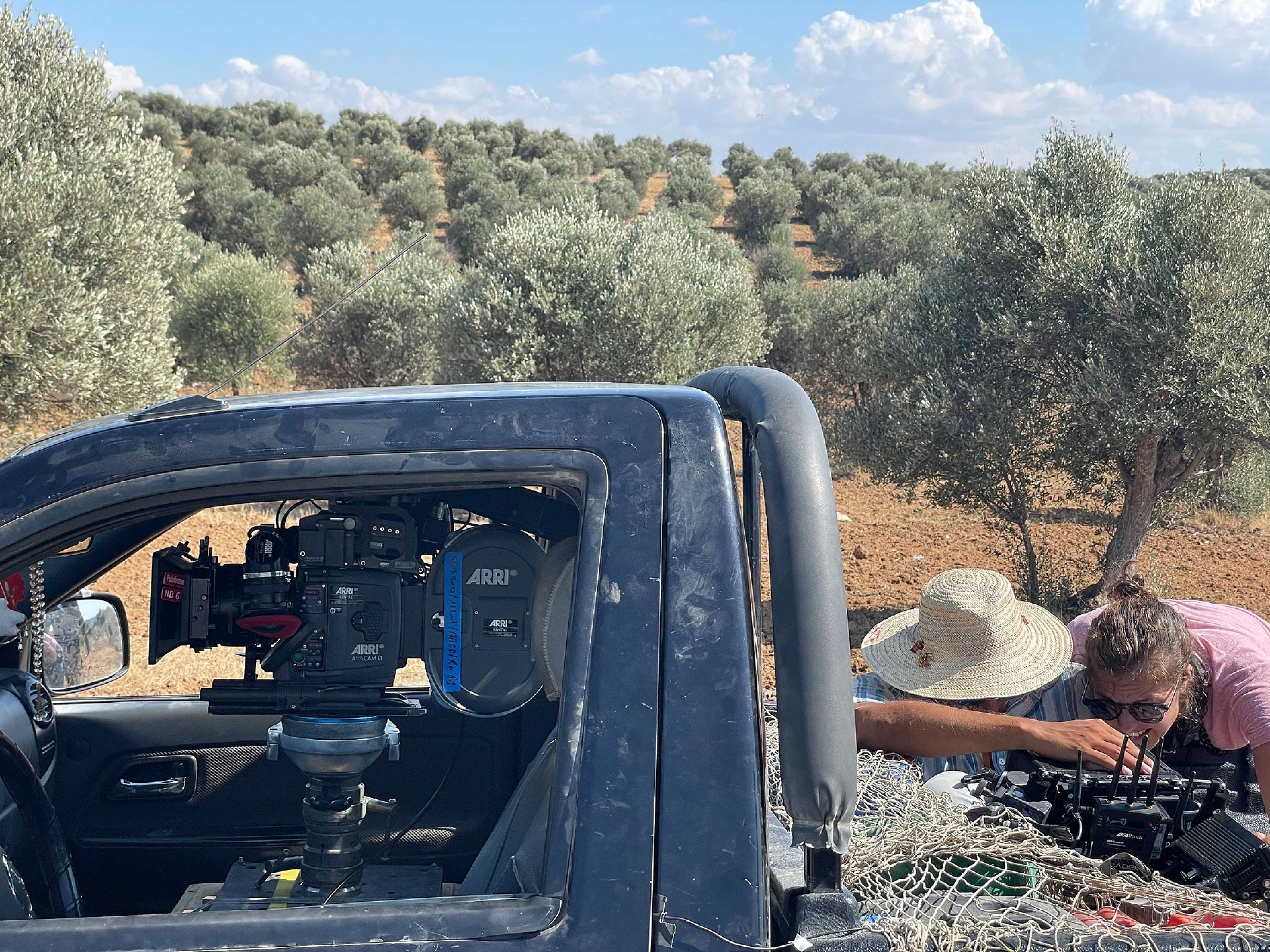 For Maximilian Pittner, Harka marked the young German's first time as a DP on a feature film. Following his cinematography studies at Filmakademie in his native Baden-Württemberg, Pittner has made a name for himself working on a medley of shorts, commercials, and music videos across Europe. It was a fruitful email from Harka's producer, Julie Viez of Cinenovo, that led to the breakout film role.
"From the beginning, I thought it was such an interesting script," the cinematographer says. "I knew the documentary Lotfy did, 12 O'Clock Boys (about Baltimore's dirt-biking community), and with this background and his approach, I was really excited by how he wanted to treat Harka.
He adds: "He wanted to keep a few things from his documentary background, like the concept that we really tried to stay quite observational. Also, working mostly with non-professional actors was important for him."

Pittner cites Ken Loach's seminal Kes, shot by Chris Menges BSC ASC, as Nathan's key influence for Harka's visual approach. "With Kes, we were really inspired by the blocking and how you stay with the character on a longer lens – panning with the character or just being still with them. I've also been really influenced by Mikhail Krichman (Elena, The Banishment) and how he uses cinematography to connect with the story and Gerry (shot by Harris Savides ASC)."
True to Nathan's desire to shoot on location, Harka was filmed wholly in Tunisia, where the intense summer heat proved an added physical challenge for the cast and crew. Principal photography spanned 25 days, with two weeks spent in the capital of Tunis and the rest in Sidi Bouzid, where Mohamed Bouazizi set himself alight. "There was a special intensity of feeling because we shot a protest scene in front of the governor's building where Bouazizi self-immolated 10 years ago while there were actual protest going on in the country, so it was a bit of a surreal situation."
Pittner shot on film, a medium he had plenty of experience with from his studies and later projects. Interestingly, it was both Nathan and lead actor Bessa's first time working with it. "We had three to four rolls a day, maximum, so we did a lot of rehearsals and shot two or three takes per scene," he recalls. "It really helped us focus on the core of the scenes and just generally there is a different atmosphere on set."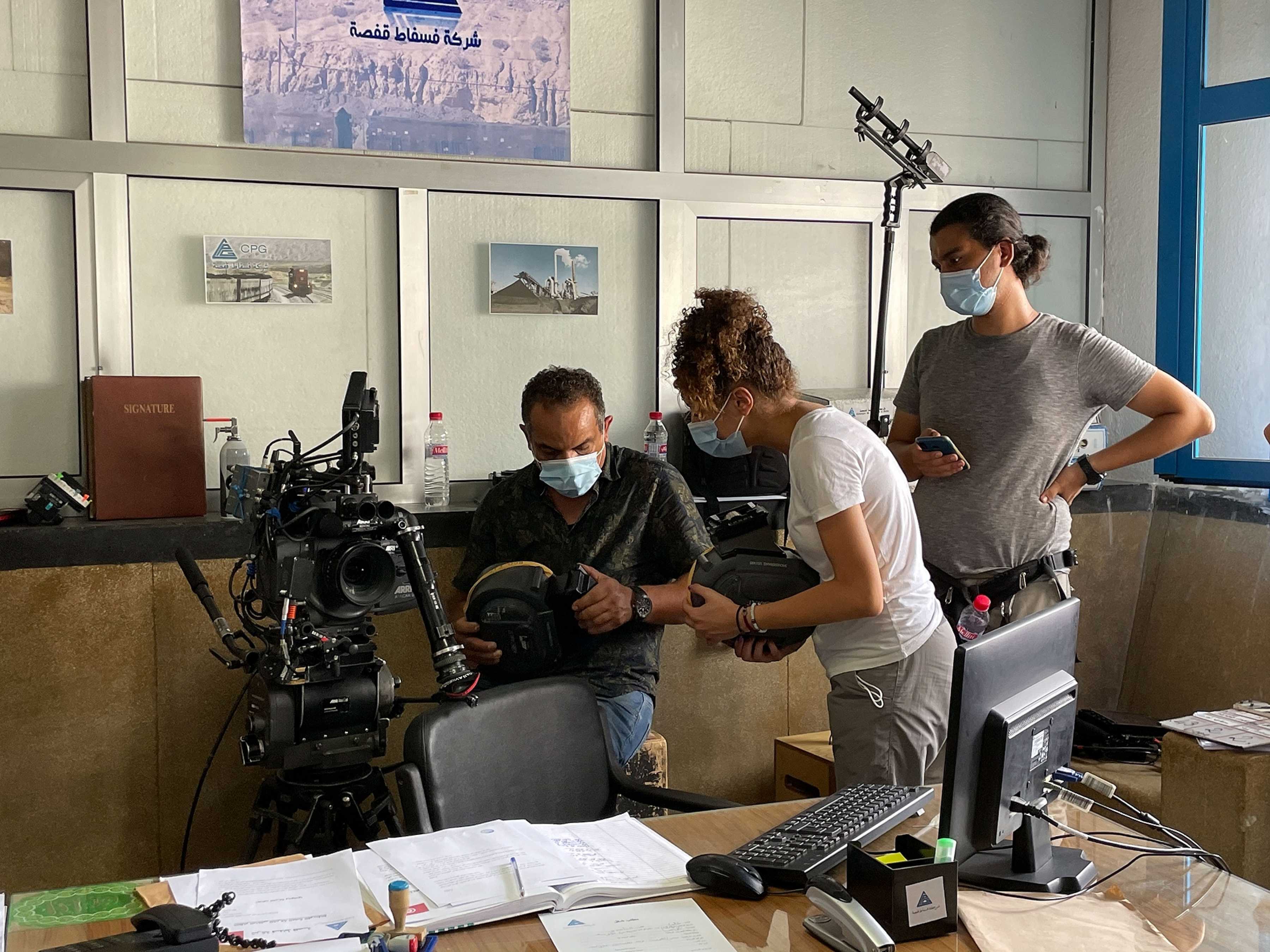 The cinematographer opted for KODAK VISION3 50D Color Negative Film 5203/7203 for most of the daytime exteriors, then VISION3 200T 5213/7213 and 500T 5219/7219 for daytime interiors and exterior night scenes.
Maintaining that sense of alienation for the main character, Ali, was important to the team's vision. Ali, who makes a living selling contraband gas, struggles to fit in – a feeling most acutely illustrated when he returns to the family home to look after his younger sisters and decides to sleep outside. Pittner's skilful cinematography further emphasizes Ali's plight, following him with a long lens.
"For Lotfy, it was important that most of the interior spaces, except for the family home where Ali's sister lives, feel quite impersonal and cold so I shot these interiors on tungsten stock without a correction filter. for the family home we used warmer and brighter lighting and enhanced that in the grade," explains Pittner. "This is something Ali goes through in the film, for example when he is trying to get a job where his dad was working. These were spaces that were hard to navigate for him. We tried to shoot a lot through layers of glass to emphasise what he goes through and that it's impossible to do anything in the end."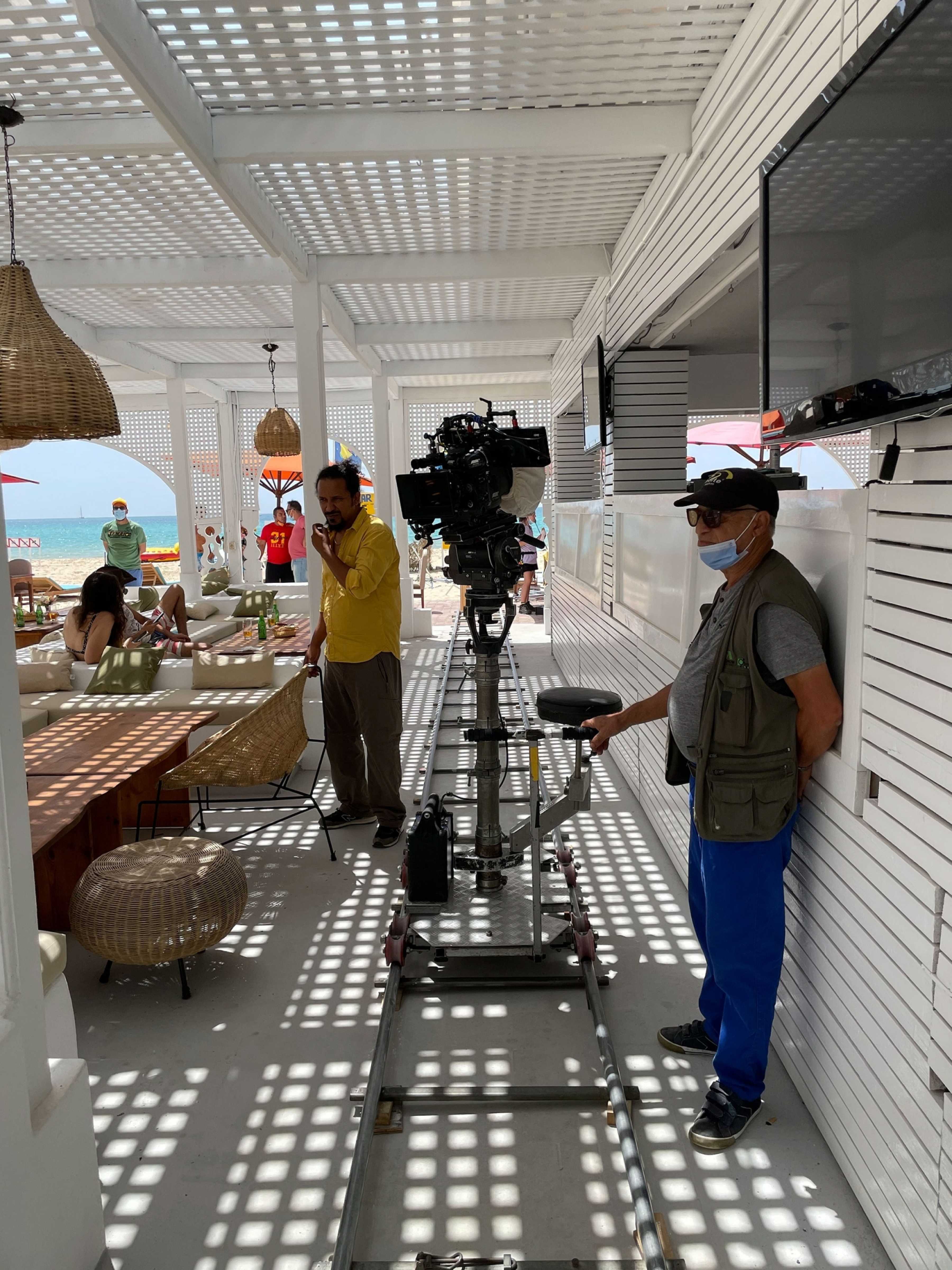 Harka was shot on two-perf with an ARRICAM LT and Cooke S4s. During his studies Pittner was able to intern at ARRI Rental, so he has an established rapport with the team at ARRI Rental in Germany where the cameras were shipped from. He opted for the Angénieux Optimo Zoom 24-290 for most of the first part of the film, where there was a long lens on Ali, but for the second part of the film he takes more of a handheld approach. "Lotfy wanted to have these scenes quite planned out, so it doesn't become too documentary-like in that sense. We did a lot of rehearsals where we set beginning, middle and end frames of these sequences. There, a reference for me was Biutiful (lensed by Rodrigo Prieto ASC AMC) for handheld work." He adds: "Robbie Ryan was another big reference. I think his handheld work is incredible."
For the lab, Pittner used the services of Studio l'Equipe in Belgium, shipping stocks there every three days. He says: "I think we were quite scared for the first week because at that time it was the middle of COVID and quite difficult with customs, so it was a little sketchy but every time we received dailies it was such an incredible feeling to review with the whole team."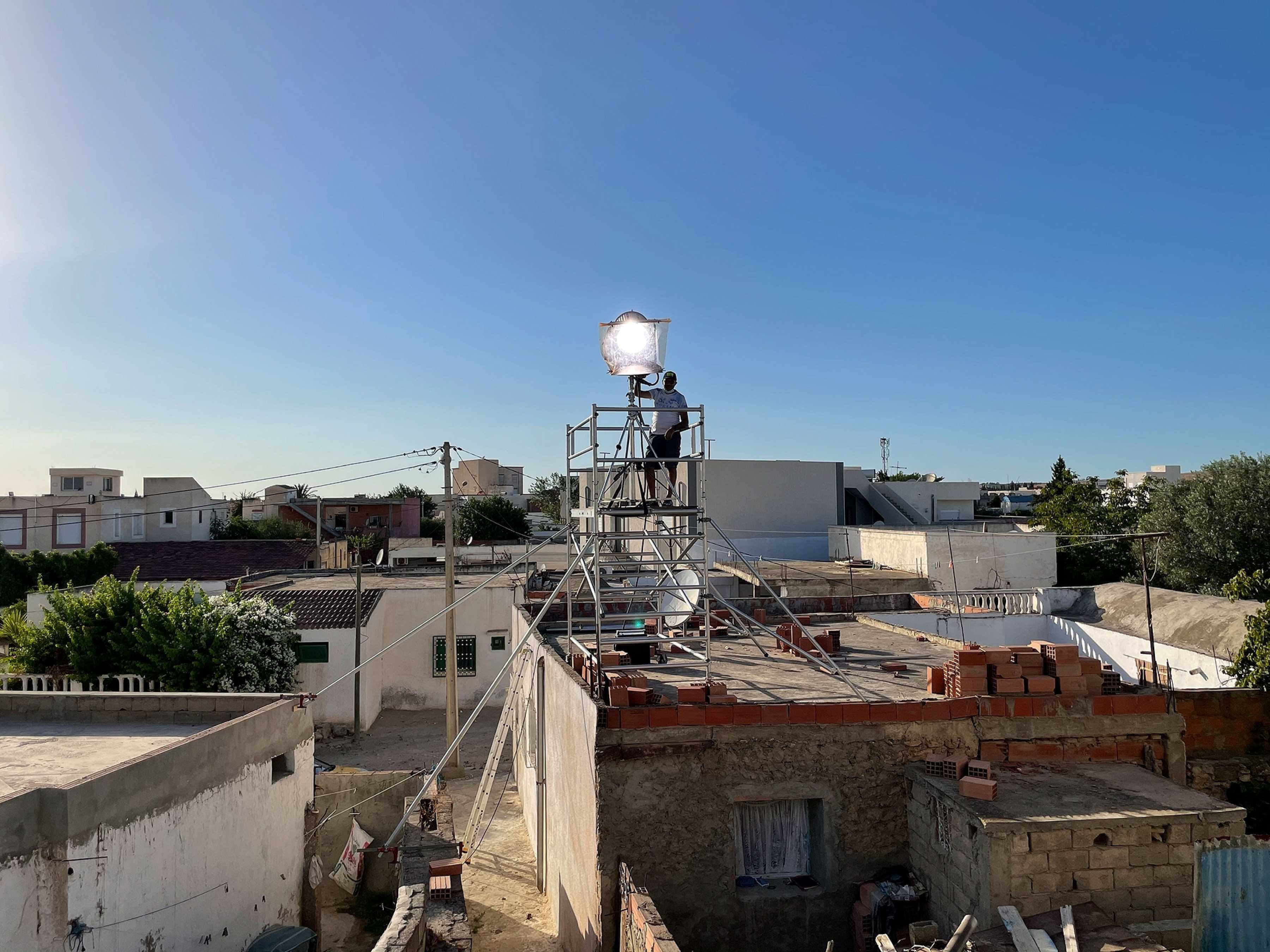 Although a French production, Harka was a truly multinational project. The majority of Pittner's crew were Tunisian, with the exception of 1st AC Nina Trubert-Ambrosio, whom he brought from France. The gaffer was the "incredible" Mohamed Habib Ben Salem, who had worked on many big productions shot in Tunisia as well as the key grip Hissan Tebbi. "With him, it was a really organic process of having a couple of sets that we could pre-light but also having a few things a bit more spontaneous on the day," says Pittner. "For example, the family home, the municipality office…most of the interior spaces and all the night interior spaces are lit. There we could also do some sort of pre-light for most of the places. Then I'd say 60% of the rest is natural light."
For most of the daytime interiors ARRI M-Series products and SkyPanels were used, while the night interiors were mostly tungsten. "A big thing for me was how Ali's place feels, both during the day and at night," Pittner says. "The difficulty for me was that that place was on location. It was a real place that we changed a little bit – we put in a couple of new doors and cemented a few walls in. It looked very much like a set build, but it wasn't. It was a bit tricky to light from outside as it was high up and also had a very low ceiling, so the directions were quite limited especially during the night scenes. We ended up using mostly single-source from outside with a bit of fill and I'm very happy Lotfy trusted me with that."
Pittner is already looking forward to his next feature film after such a positive time on Harka. "It's been such a great experience. It's always challenging, but in the end, it was beautiful to see all the departments coming together so well. If you have people who have the same sensitivities and connect on a similar level, I think that's such a blessing as a cinematographer."
Words: Helen Parkinson. This article first appeared in British Cinematographer magazine.