Filmmaker Stories
Director Alessandro Comodin used Kodak 35mm to create the transcendent looks his feature 'Happy Times Will Come Soon'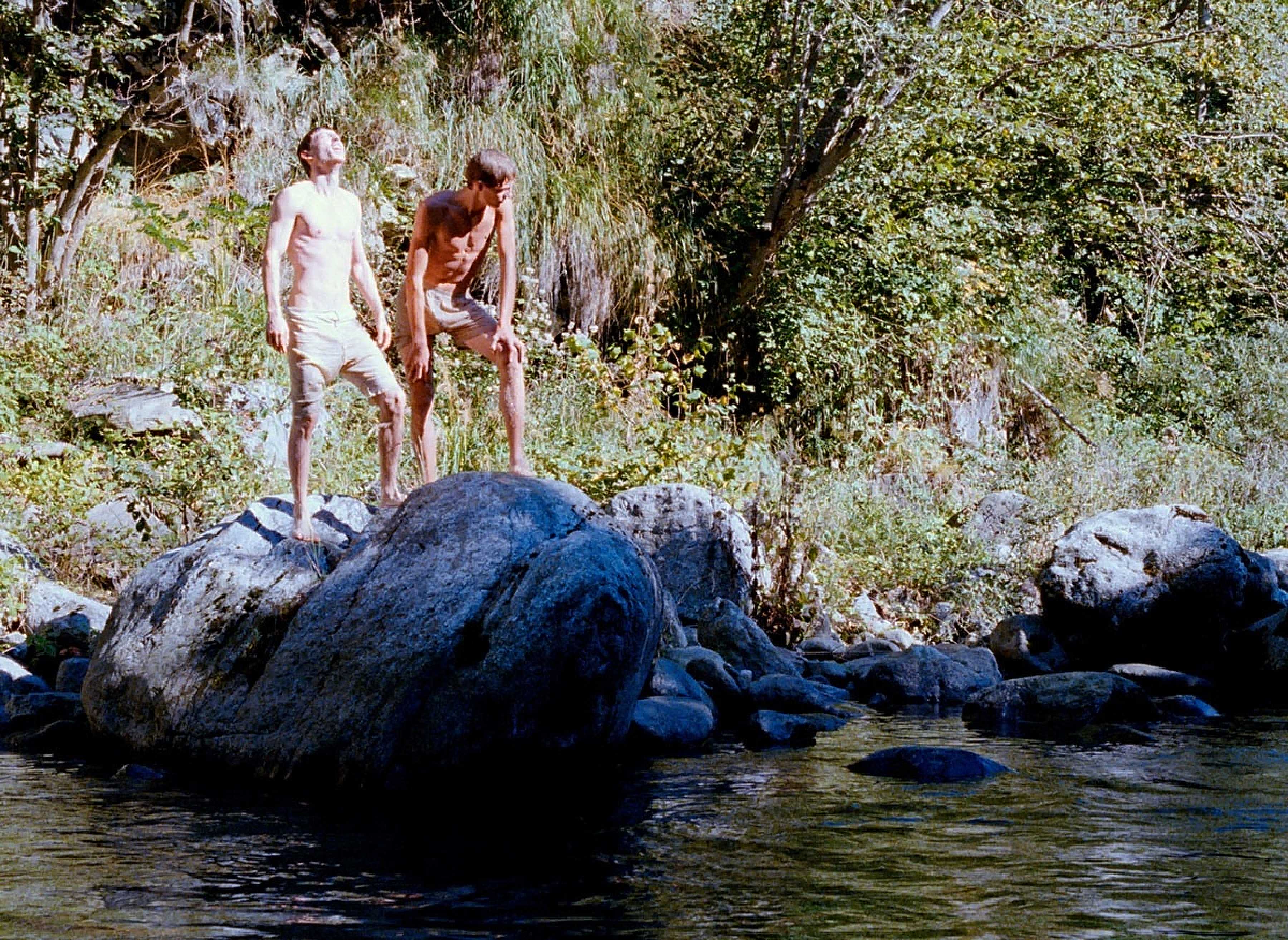 Having garnered a clutch of awards and plaudits for the bewitching, Super 16mm docu-drama Summer of Giacomo (2011), innovative Italian director Alessandro Comodin made a beguiling follow-up with his 35mm, art-house, debut feature Happy Times Will Come Soon (I Tempi Felici Verranno Presto) when it screened in the International Critics' Week section of the 2016 Cannes Film Festival.
Set during wartime, in a remote valley between mountains straddling the French/Italian border, the film follows two young men, Tommaso and Arturo, who have escaped the conflict and forage for survival in a strange, enchanted forest. While they are enjoying their freedom, a local legend about a wolf abducting a girl sees the appearance of Ariane, a young Parisian woman, from another time and space. After spotting her bathing in a river, the now lupine-like Tommaso embarks on an amorous relationship with Ariane, until the action takes a forward shift to a time when Tommaso is confined behind bars in a modern prison, bonding with his fellow detainees and musing about his existence.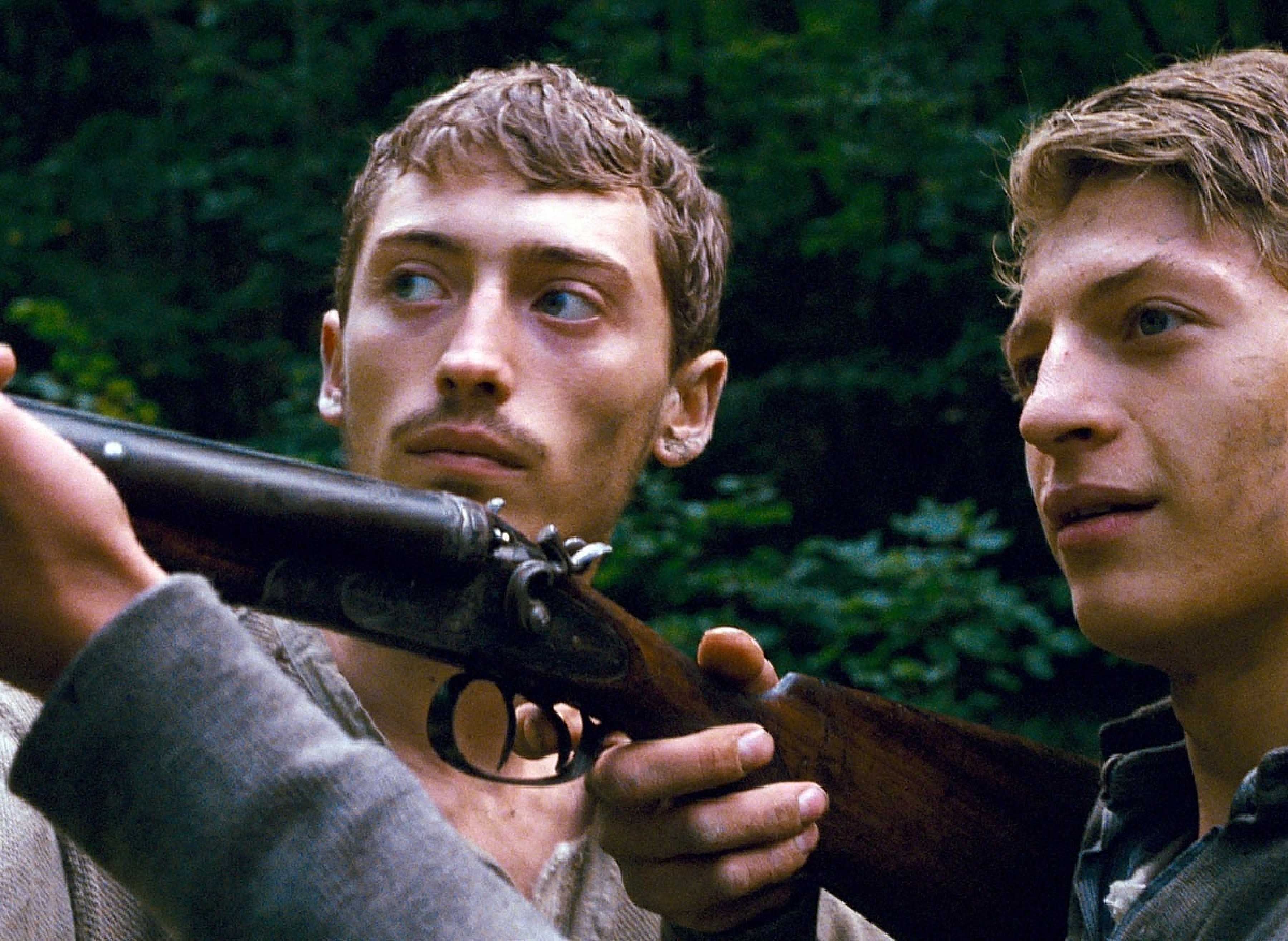 Happy Times was shot on Kodak 35mm, 4-perf in Academy standard 1.375:1 aspect ratio, with the camera largely handheld by Comodin himself, but under the cinematographic supervision of his trusted collaborator DP Tristan Bordmann.
As with Summer of Giacomo, Comodin adopted an improvisational style, working with non-professional actors, for Happy Times. The result was hailed by critics as "unclassifiably brilliant" and admired for its "visual splendor" combining "a sun-dappled concoction of earthy folklore and artsy esoterica."
"Happy Times is a reflection on human desire, our communion with nature, our existence and our destiny," Comodin said. "I wanted a cinematic, other-worldly aesthetic, and you get 24 very good reasons per second to shoot on film. It is more visually appealing, and therefore nicer to watch, than digital.
"As Happy Times is a fiction, where reality meets fantasy, I like the contradiction between improvisation with non-professional actors and the strict methods and discipline of shooting on film. At this junction, between precise ideas and the reality of what actually unfolds on set, you discover and capture something new.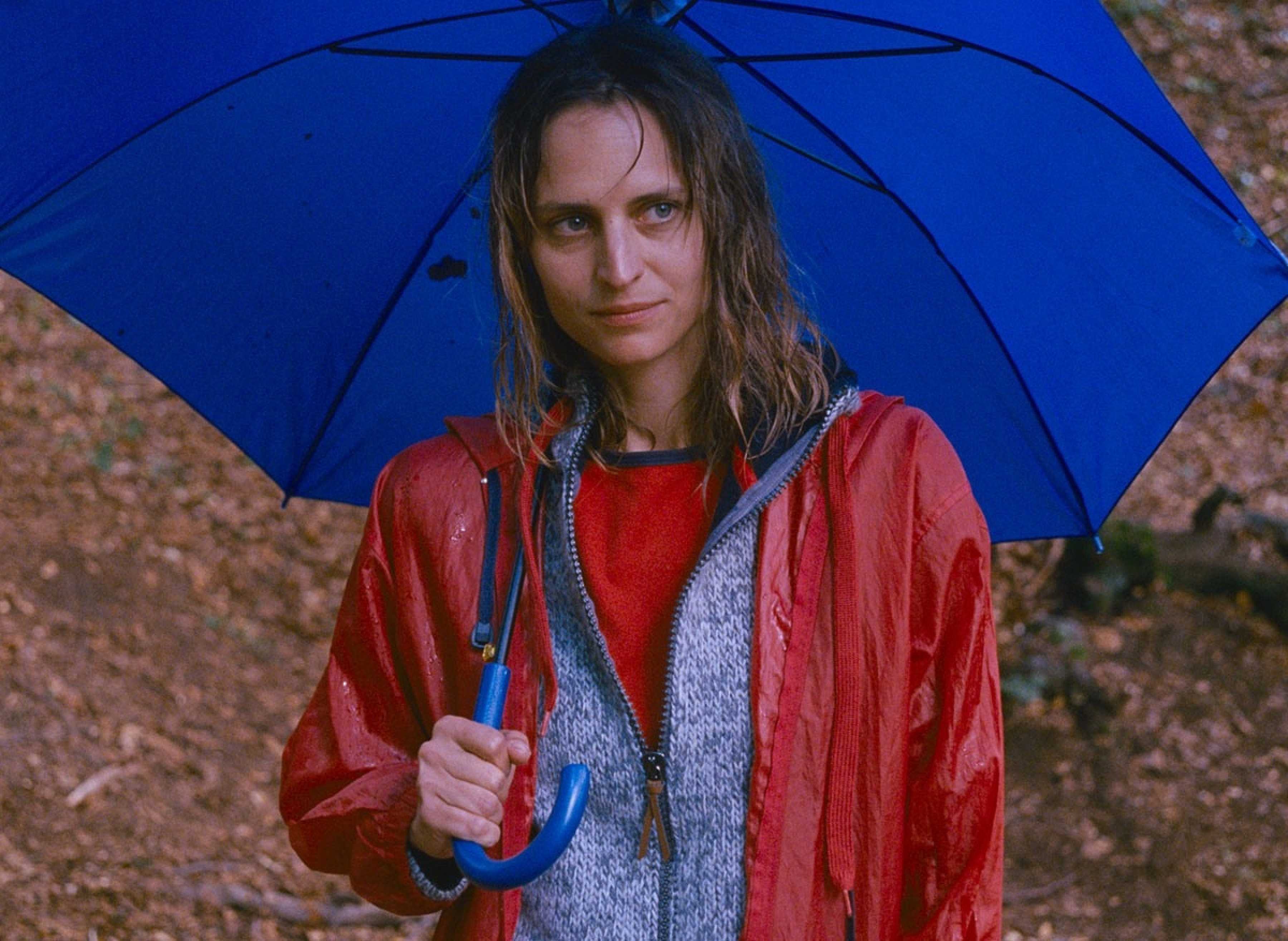 "On a practical level, as I both direct and operate the camera, I also prefer the rhythm of shooting and resetting with film – as opposed to the temptation of keeping the camera rolling in the hope of capturing what you need. Our process was organic. We had no monitor or video tape on set. I was the only one who could see the image being made by the actors through the film camera eyepiece."
Comodin said the emotional atmosphere for Happy Times was inspired by a trio of B&W movies: Jan Nemenc's 1964 feature Diamonds of the Night (Démanty Noci), about two young Jewish boys escaping from concentration camp; the rural bandit movie, Black God White Devil (Deus e o Diabo Na Terra Do Sol), by Brazilian director Glauber Rocha; and Robert Bresson's 1959 thievery film Pickpocket, which contains moving visuals of the protagonists separated by prison bars.
"Although these references were monochrome, I wanted to shoot my story in color to capture in available light and embrace the contrast of the natural darkness versus the natural sunlight. I also wanted to distinguish the different time periods by the use of color. For example, the past contains more natural hues and tones of the wild locations, and the future has stronger and more vivid reds and artificial blues through the costume design. There is no question that film has the density, color rendition and exposure capabilities to record all of that. And combining this imagery with special sound design by Mirko Guerra, Félix Blume and Fred Bielle, it becomes a sensorial experience for the audience."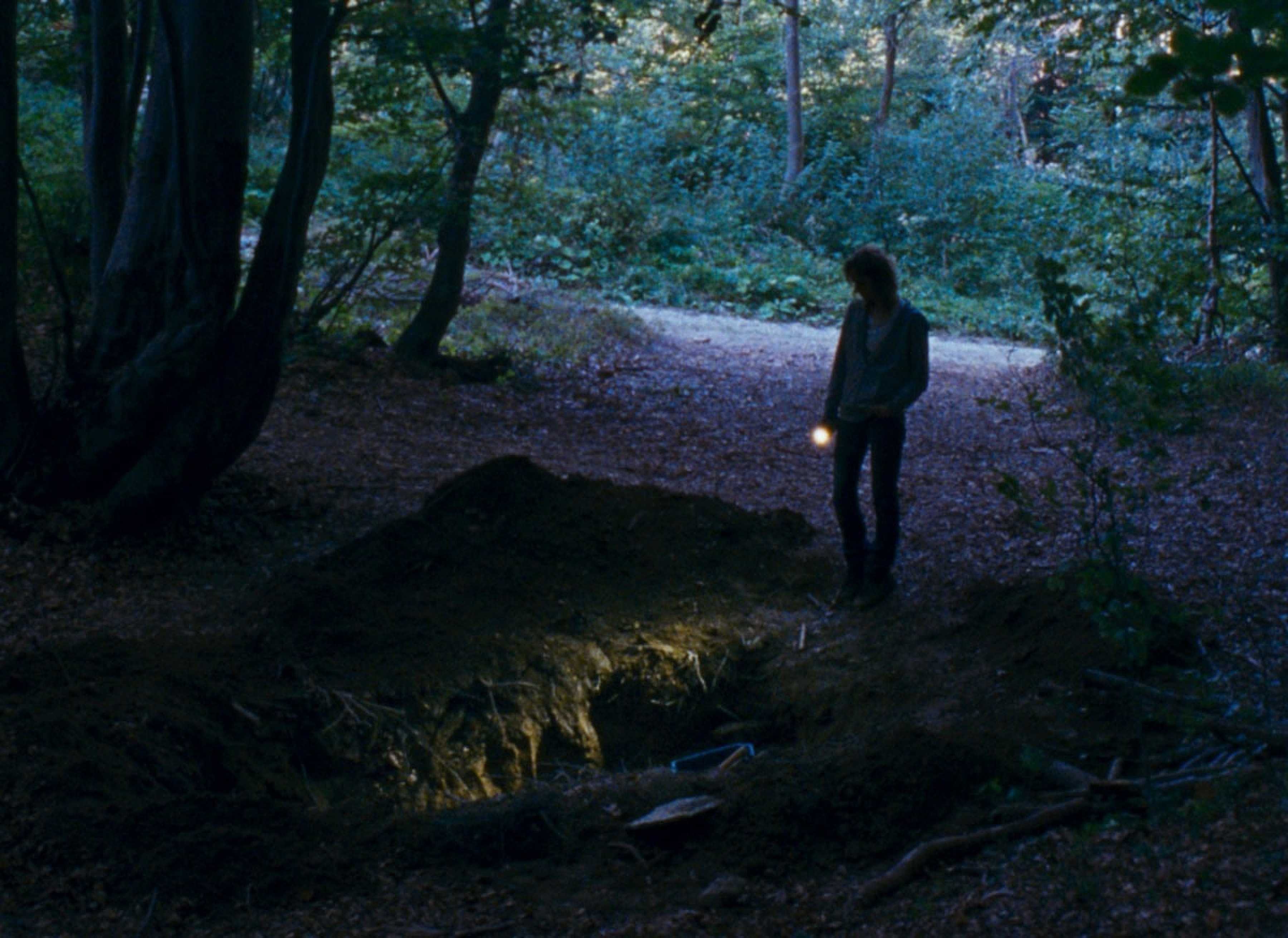 The €1M, French/Italian co-production shot for five weeks in the Piedmont region of northwestern Italy in September 2015.
"Alessandro and I recreated the same mode of working together on Happy Times as we did on Summer of Giacomo – with Alessandro shooting most of the handheld, and me operating on some of the more technical dolly shots," noted Bordmann. "Alessandro balances improvisation with structured precision, and film really helps this style of production. Film makes you think before you shoot."
For simplicity's sake, and taking into consideration Comodin's desire to capture variations of darkness, light and hues of color, cinematographer Bordmann selected just one film stock – KODAK VISION3 5219 500T – for the shoot.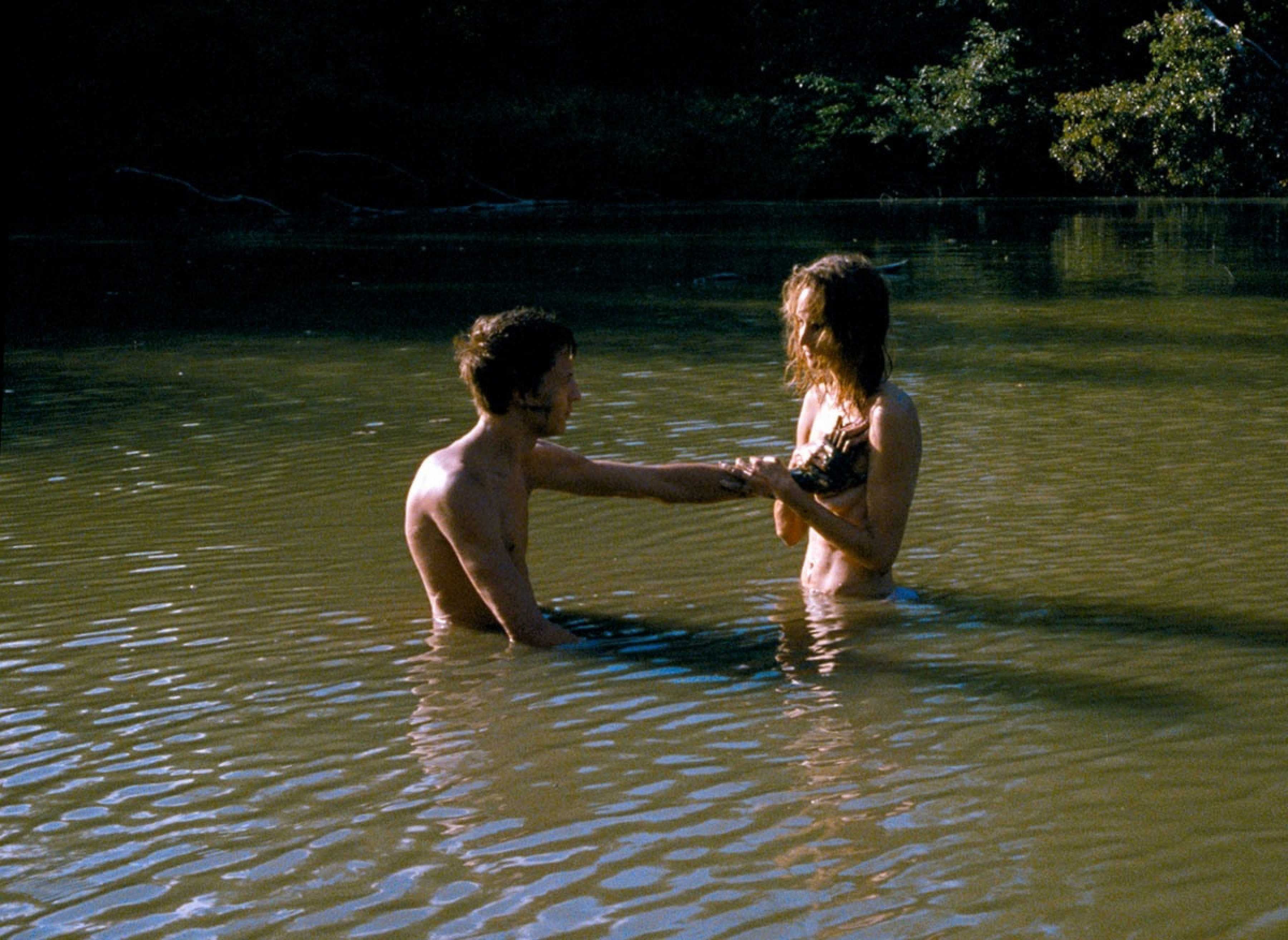 "I knew that during the daytime we would be shooting mainly in shadows or dappled light, rather than bright sunshine, and the picture would become extremely dark during out night shoots," Bordmann said. "The 500T has the sensitivity for those low-light situations – like an eye in the shadows, and it's closer to your eye than digital. It captured nuanced details in the deepest of shadows and the darkest of blacks, as well the highlights when sunlight trickled through the woodland canopy. I particularly like the overall texture and the plasticity with which it renders faces and skin tones.
"Plus, the colors are amazing. There are often incredible metallic green and blue hues that occur in low, natural light which look absolutely beautiful on the 500T, and these added to the spectral atmosphere. But this stock loves vibrant colors too and could equally record the bold red of Ariane's rain jacket and her blue umbrella in the same frame, thereby supporting Alessandro's visual storytelling idea about time and place."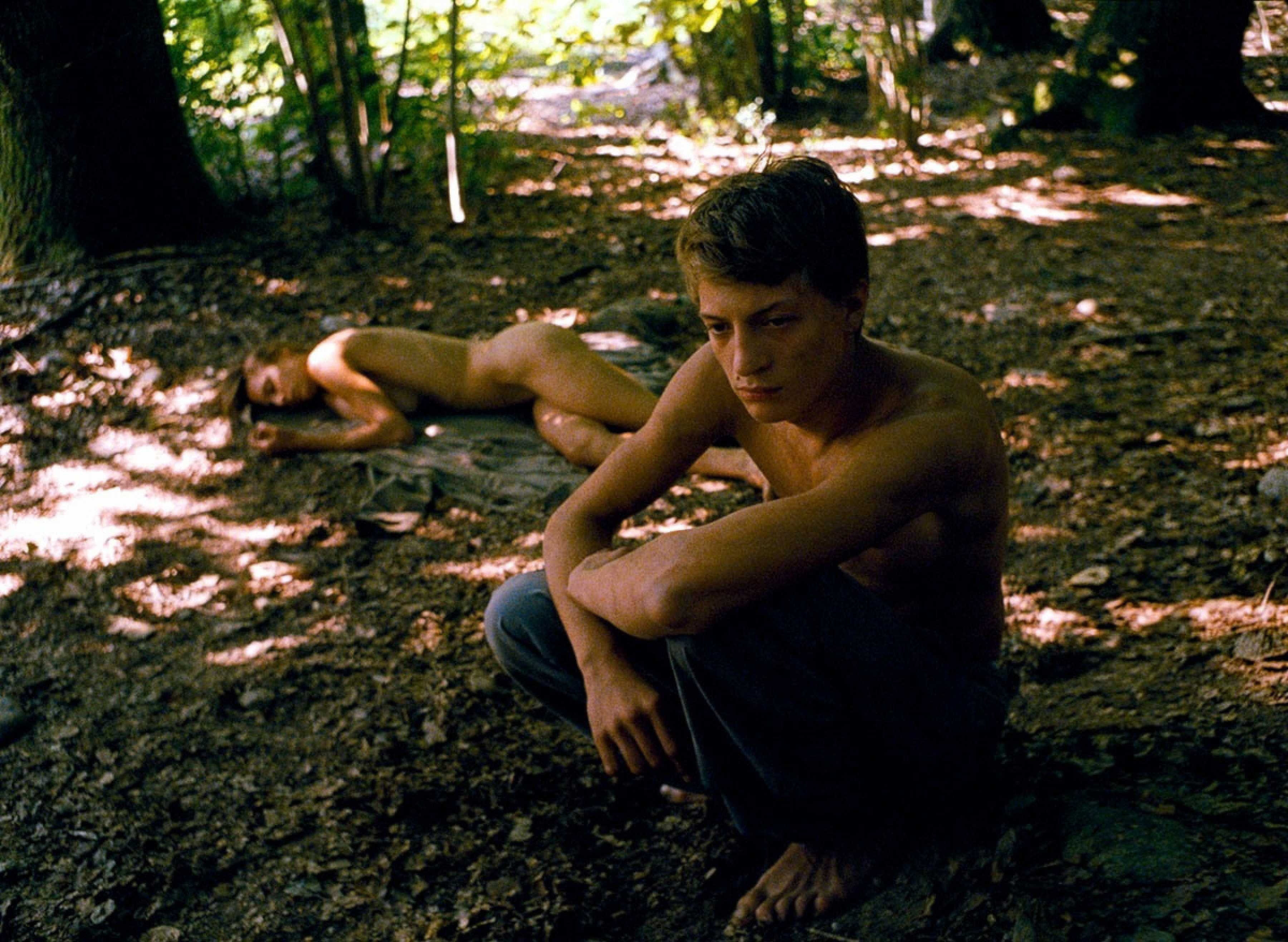 When asked about any words of advice to others considering film for their productions, Bordmann offered, "It's not as expensive as you might think. Film cameras don't cost a lot to rent and while you obviously have lab costs, digital has its post costs too, which are often unknown until the final reckoning. If you do need to find ways to make film production more cost effective, you can easily mitigate the expense by paying attention to your shooting ratios. But film comes with that discipline in-built, something that has been lost in the digital age."
To which Comodin adds: "I am of the generation that grew up with both film and digital, but for me cinema is all about film. I would urge students and the new generation of directors and producers to get their hands on film. It's available. It's alive. It will give you something very special."