Filmmaker Stories
DP Hélène Louvart AFC creates intimacy and connection using Kodak 16mm for Eliza Hittman's acclaimed movie 'Never Rarely Sometimes Always'
Louvart used Kodak 16mm film to create a stark cinematic aesthetic for the movie, while focusing on intimate close-ups, gestures and details.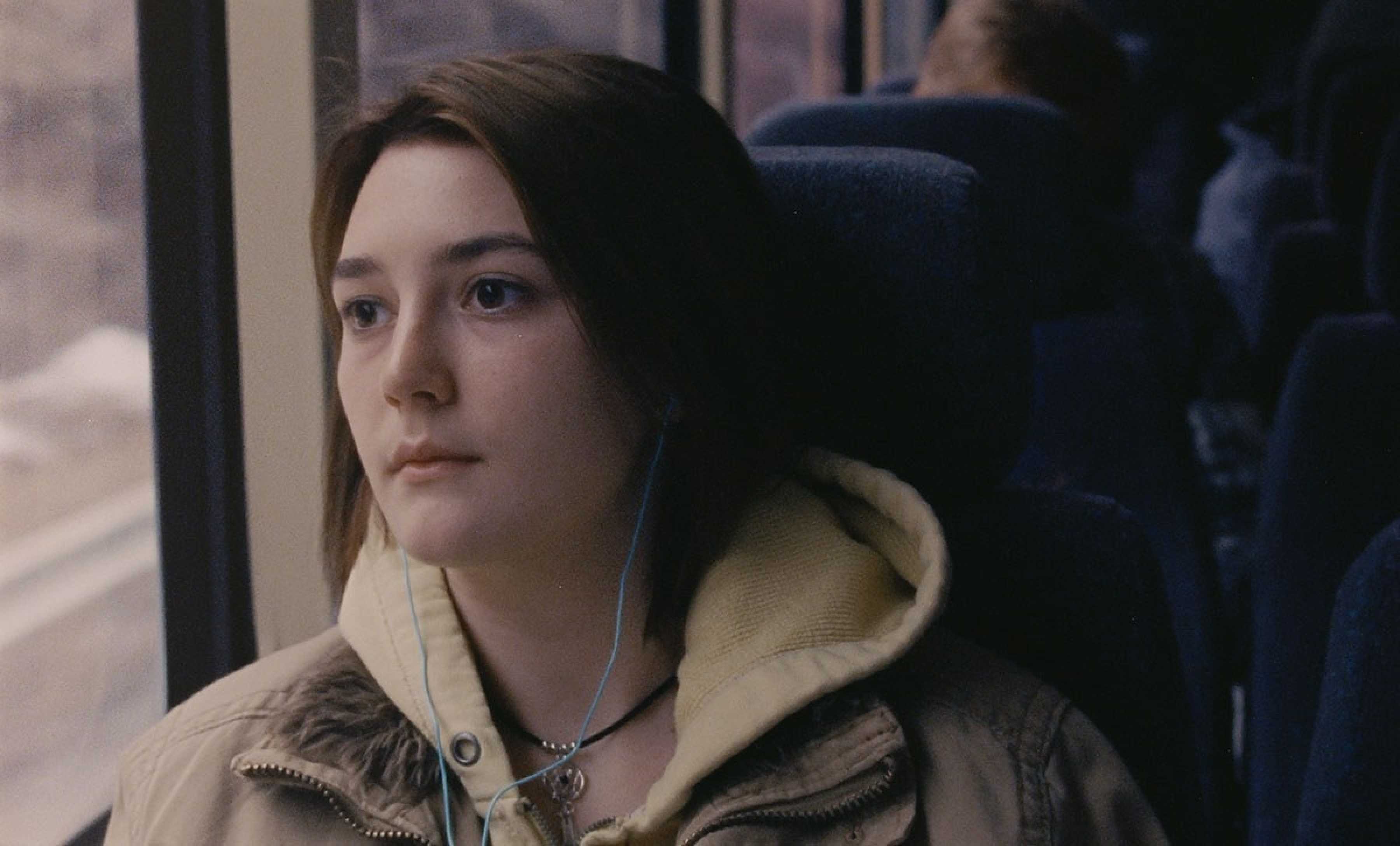 Filmed on Kodak 16mm film by French cinematographer Hélène Louvart AFC, writer/director Eliza Hittman's powerful and intimate drama, Never Rarely Sometimes Always, chronicles the hardships and harassments of a teenage girl and her cousin as they embark on a journey from Pennsylvania to New York City following an unplanned pregnancy.
Lauded by critics for its unwavering depiction of the reality of being a teenage girl and the constant intimidations the pair face from the opposite sex, Hittman won the U.S. Dramatic Special Jury Award for Neorealism at the 2020 Sundance Film Festival for the film. Never Rarely Sometimes Always is also in-competition for the Golden Bear at the Berlin International Film Festival.
The story follows Autumn, a quiet and stoic teenager, who works as a cashier in a rural Pennsylvania supermarket. Faced with an unintended pregnancy and without viable alternatives for termination in her home state, she and her cousin Skylar scrape up some cash, pack a suitcase, and board a greyhound bus to New York City. With only a clinic address in hand and nowhere to stay, the two girls bravely venture into the unfamiliar city.
To accentuate the complexity of the natural but minimalist performances of the two young leads – newcomers Sidney Flanigan and Talia Ryder – Louvart used Kodak 16mm film to create a stark cinematic aesthetic for the movie, while focusing on intimate close-ups, gestures and details, as they travel across state lines and into unknown territory.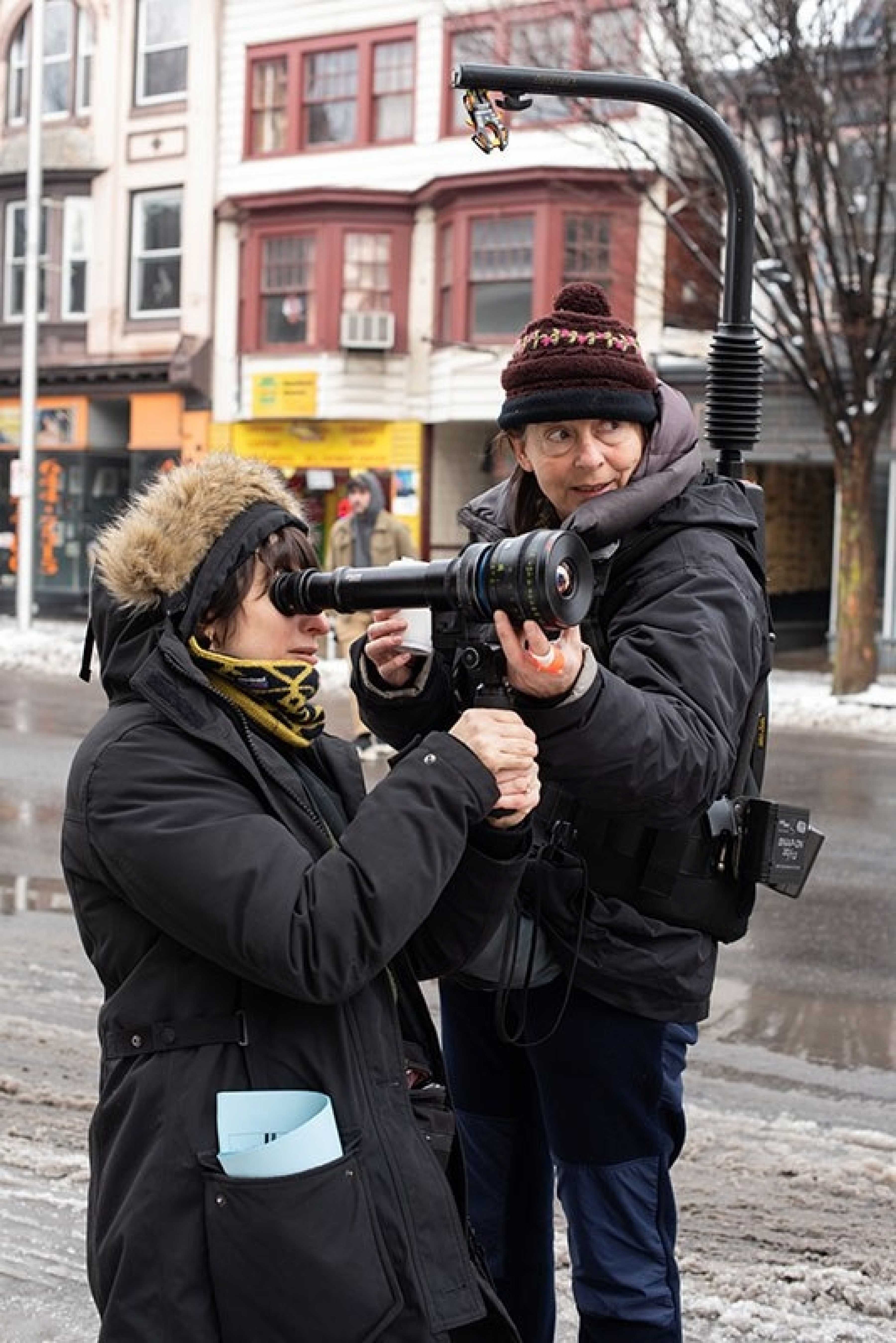 "Eliza wanted this film to paint a realistic picture of Autumn and Skylar's journey through images that the audience could really connect with," says Louvart, whose previous celluloid credits include Alice Rohrwacher's multi-award winning Happy as Lazzaro (2019) and Hittman's 2017 Sundance award-winning film Beach Rats, both also shot in Kodak 16mm.
"Film, especially 16mm film, provides that sort of visual connection automatically, in the way it renders color, skin tones and through the overall texture of random grain. Whilst Beach Rats had a rich but subdued color palette and dreamy visuals, Never Rarely Sometimes Always needed authentic clarity to depict an arduous journey and how Autumn reclaims her body and her spirit."
Principal photography on Never Rarely Sometimes Always started in mid-February 2019 around Shamokin, a coal township in Northumberland County, Pennsylvania, before moving to the Brooklyn and Manhattan districts of New York City, where locations included various hospitals and clinics, the NYC subway, plus Port Authority buildings. Beyond a few stills to inspire the movie's Pennsylvania scenes, by photographer Matt Eich, whose work is dedicated to capturing the American condition, the visual references for the production were minimal.
As Louvart explains, "Although we went for a slightly elevated look in the clinic and hospital scenes, you can't change the light in places like subways and exteriors. So we went with what we had in the subways and day exteriors and kept things real, so that we always believe in Autumn and Skylar and the things that happen to them."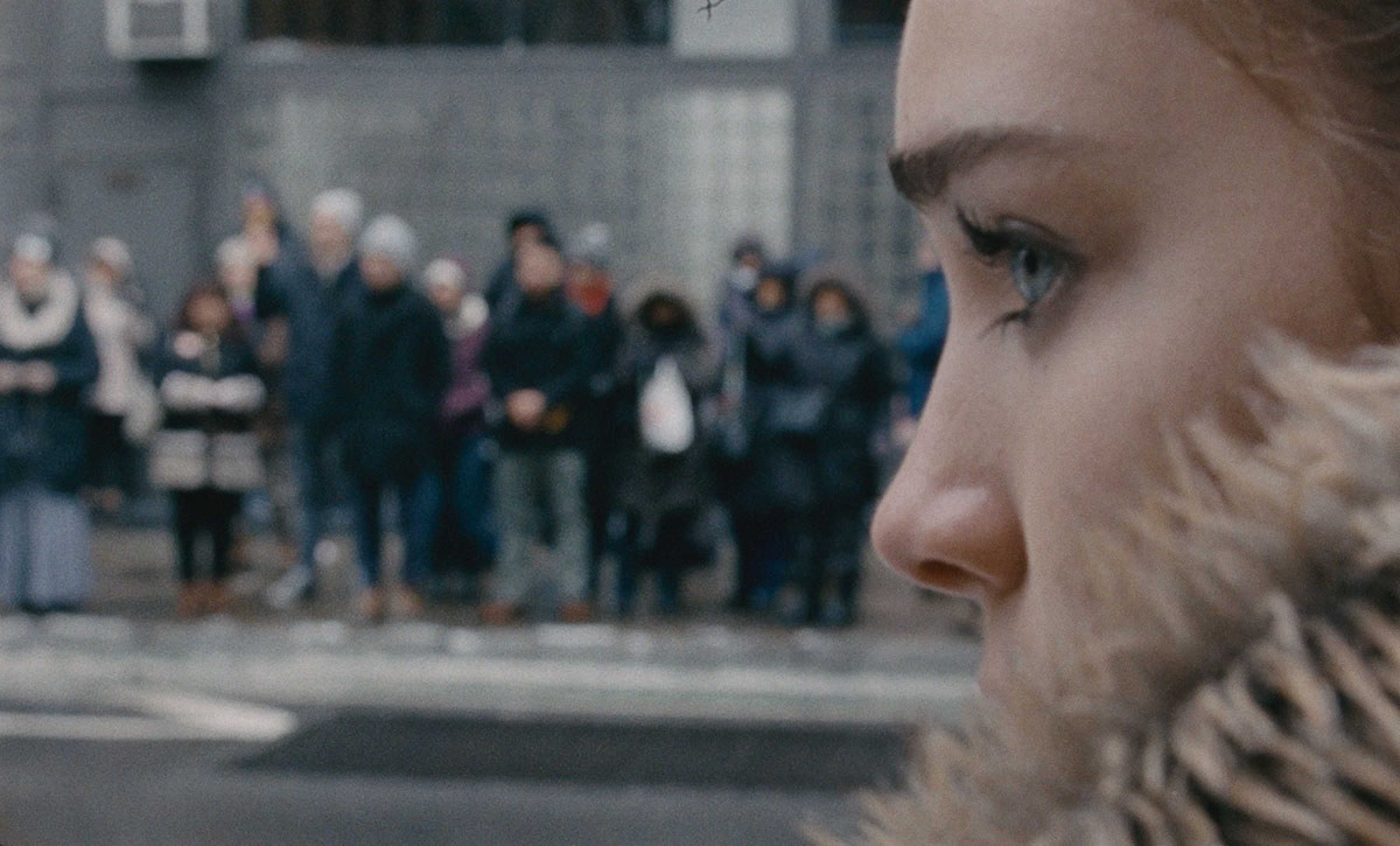 Louvart selected ARRI 416 cameras, fitted with Zeiss Ultra Prime lenses, for the 28-day production. This diminutive and lightweight package allowed for handheld operation and fast set-ups, especially during the film's subway and Port Authority scenes, with the lenses themselves delivering sharpness and precision on wides and close-ups. The cameras and lenses were supplied by ARRI Rental in New York.
The cinematographer elected to capture all of the action – day/night and interior/exterior scenes – using just one stock, namely KODAK VISION3 500T Color Negative Film 7219.
"I went with the 500T as it is a wonderfully flexible filmstock for all occasions – the clinic and subway interiors as well as bright day and night exteriors," says Louvart. "Colorwise the 500T is lovely and natural on faces, and also worked well in the strange green light of the subways and the dark streets of Shamokin, which is just what Eliza wanted. The level of detail it delivered in the dark areas of the image during the final 2K grade and the pleasant way it deals with highlights, never cease to surprise me.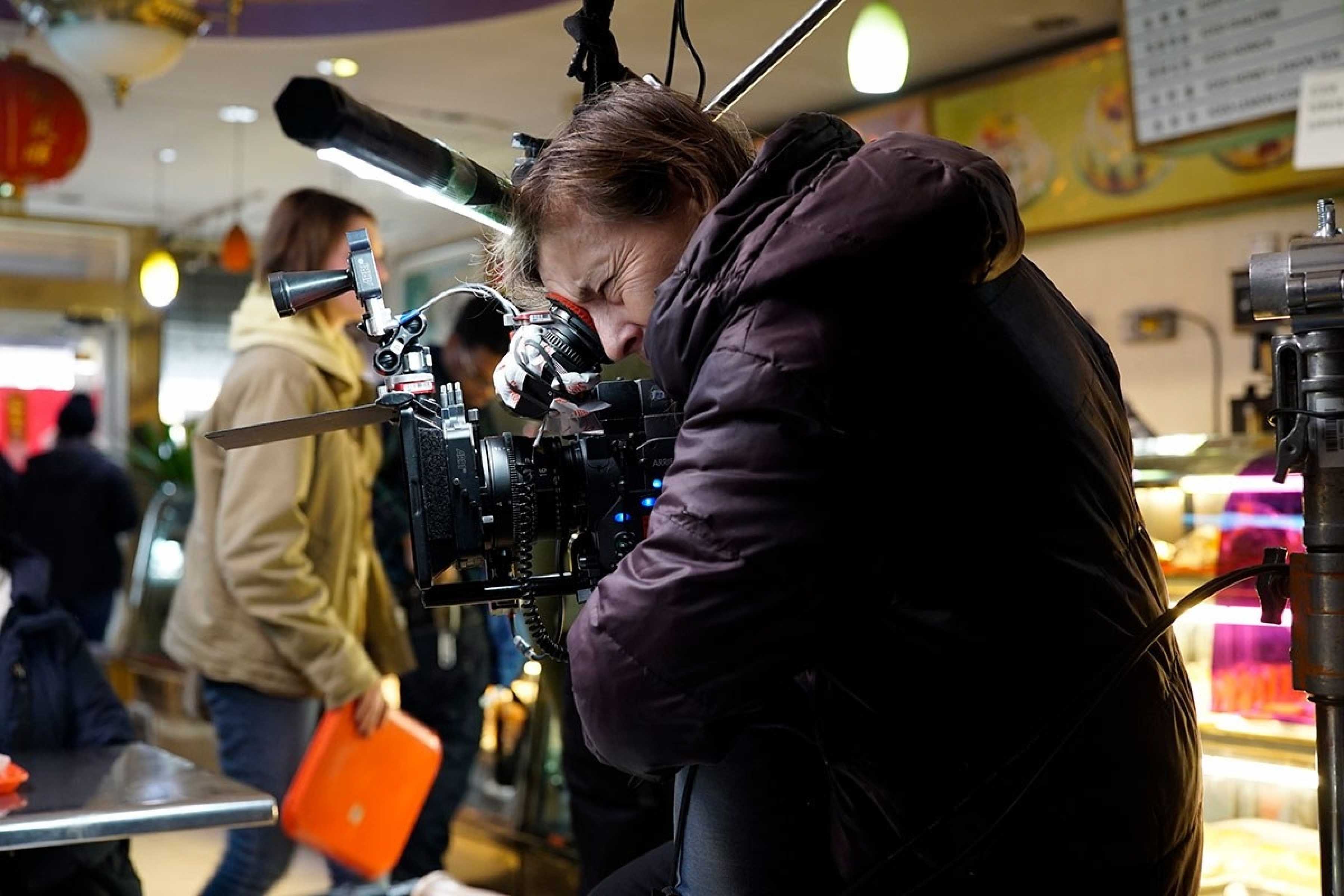 "For a small number of daytime scenes – such as on the bus and when the girls emerge from the subway – we had really strong highlights, but I wanted to avoid high contrast. So I tended to pull-process these scenes by one stop at the lab which had the desired effect."
To maintain present-day realism in the image, Louvart ensured the lighting was kept minimal and natural-looking, although a slightly elevated the look was adopted for the close-ups, especially during the crucial scenes in the clinics.
"Of course, the normal lighting in these sorts of interior spaces is not especially flattering or conducive for filmmaking," she remarks, "so we replaced the existing practical lights with LED alternatives, such as Litegear LiteMats and LiteTiles. They were all connected to an iPad that allowed me to control the level and the quality of light using dimmers and enabled me to throw-in light as needed to create a slightly heightened sense of shape and depth."
Film processing was carried out at Kodak Film Lab New York with 4K scanning and the final color grade being done at Metropolis Post in New York. The DI itself was performed in P3 color space, which features a much wider color gamut than the traditional Rec. 709 that Louvart had been accustomed to traditionally on celluloid originated projects. "P3 gave a different look to the scanned 16mm film, and it proved quite a different experience for me. I learned a lot about the combination of 16mm and P3. It gave a new look for me, and colorwise it was good. I found I got so much more color nuance from the 2K film scans."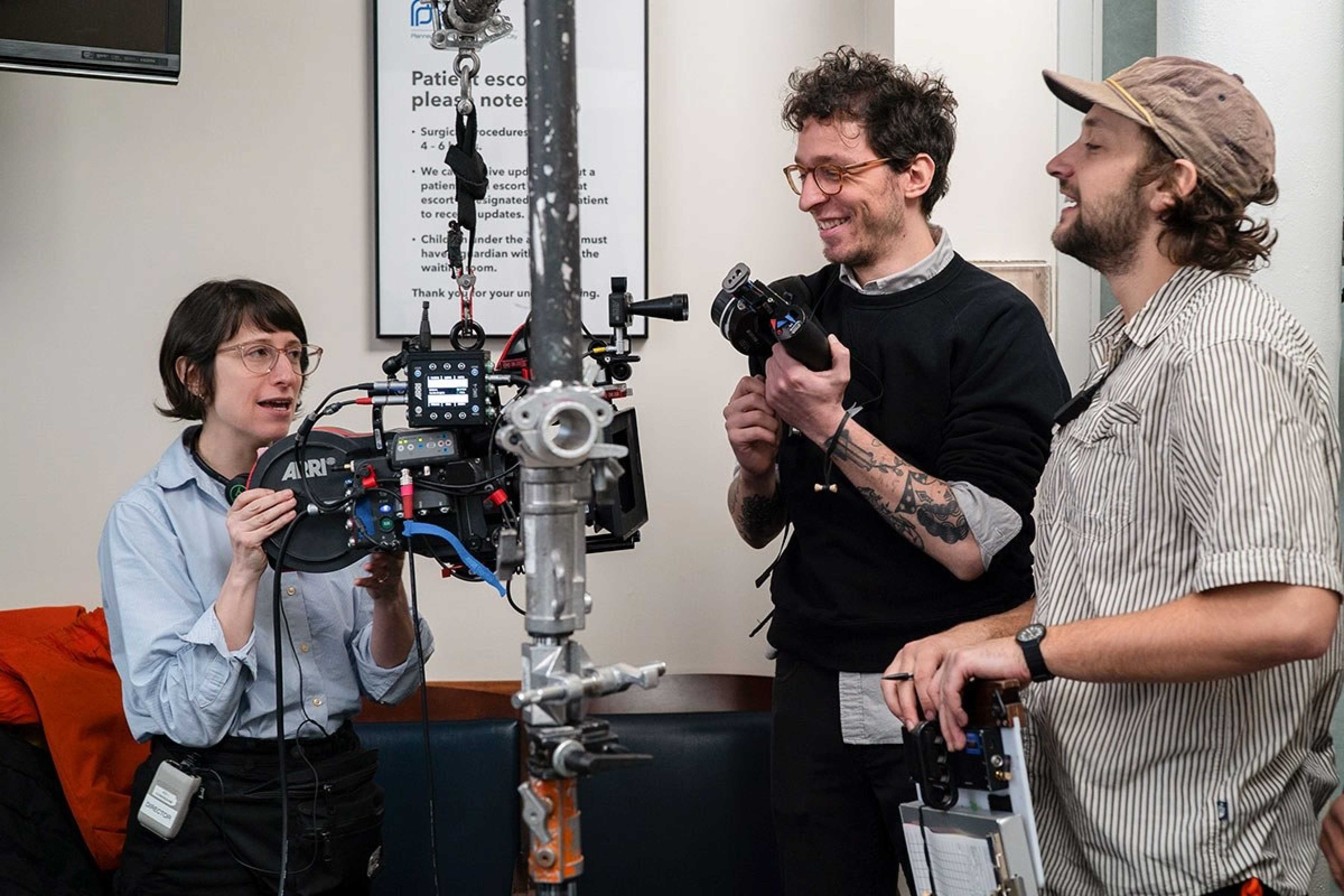 Along with the aesthetic qualities of 16mm film, Louvart says the physical presence of the 16mm camera on-set also proved potent in helping the crew and the actors put the qualities of intimacy and connection on to the big screen.
"Shooting film makes everyone very precise and very concentrated during takes," she says. "It's very simple. As the cinematographer, looking through the eyepiece, you have a connection to the action and to the characters. You see them and feel them, and they can see and feel you shooting their performance. In this way, you go back to something fundamental and truthful. This shared focus brings a sort of verité and realism to the image.
"Our leads were relative newcomers, and with the rhythm and pace of rolling and reloading, there comes a certain comfort too. In these ways film is kind to everyone. It creates a unique concentrated atmosphere on the set and records an honest and organic look – which is what our intention was and which I believe audiences will feel when they watch the movie."