Filmmaker Stories
Kodak 35mm nurtures a special connection to the actors and the action in director Greta Gerwig's 'Little Women'
Greta Gerwig's adaptation of Louisa May Alcott's classic American novel with the lustrous cinematography of French DP Yorick Le Saux AFC.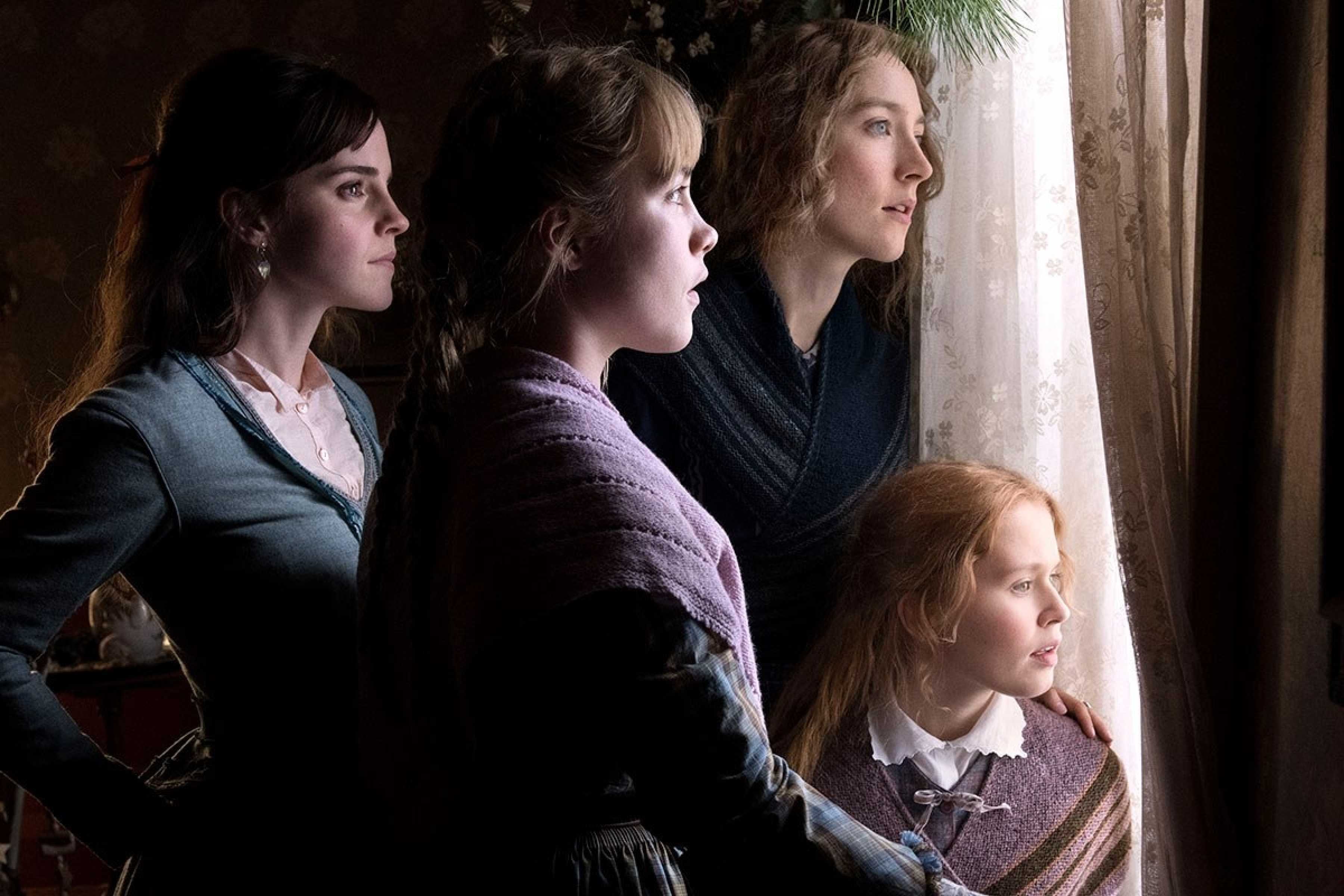 The chemistry between the performers, plus the alchemy of 35mm film for capturing nature and human portraits, have conspired to make Little Women, director Greta Gerwig's adaptation of Louisa May Alcott's classic American novel, a sure-fire contender across all major categories during the 2020 awards season, including the lustrous cinematography of French DP Yorick Le Saux AFC.
Little Women explores the lives and loves of the March sisters – Amy, Jo, Beth and Meg – as they come-of-age in 1860s New England, during the aftermath of the American Civil War. Although they are all different, the sisters stand by each other through impoverished and changing times, while their father is away serving The North's cause in the conflict.

Gerwig's production – representing the eighth film adaptation of Alcott's 1868 novel of the same name – presents the sisters' adolescent and early adult lives by jumping back and forth in time between their sisterly episodes at home and their later lives as young women, while weaving themes of boisterous sibling rivalry, affairs-of-the-heart and coming-of-age into its non-linear storytelling.
The $42M film stars Saoirse Ronan, Emma Watson, Florence Pugh, and Eliza Scanlen as the March sisters, with Laura Dern as their mother Marmie, and Meryl Streep their wealthy, but curmudgeonly aunt. Bob Odenkirk plays their father, Timothée Chalamet is Laurie the handsome boy next door, James Norton the timid tutor who captures Meg's attention, with Louis Garrel as Jo's dashing suitor.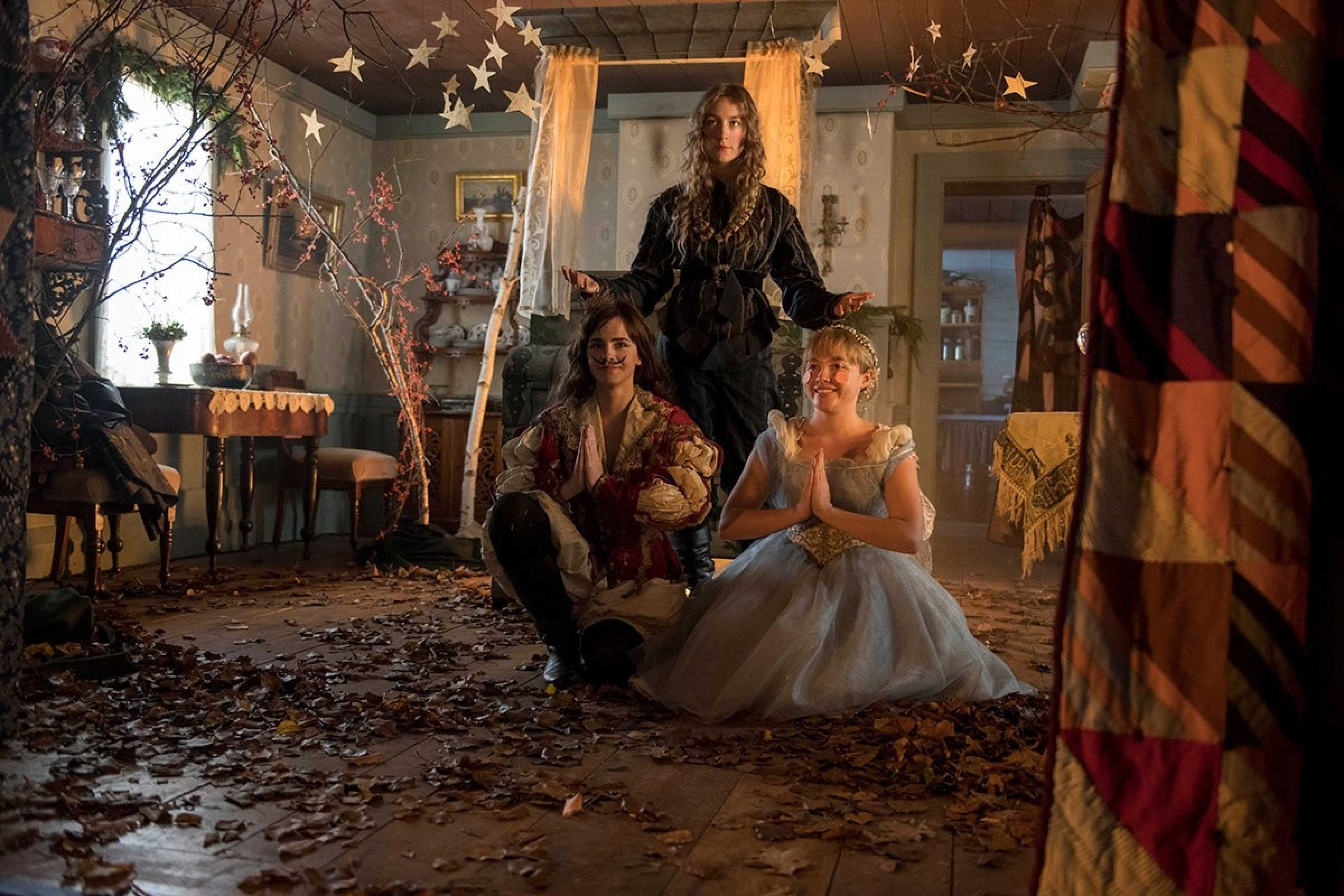 The film received five-star reviews during pre-release, with critics hailing its warm, heartfelt and transcendent storytelling, as well as the contribution of Le Saux's luminous and elegant cinematography in bringing a spirited quality to the visuals.
Principal photography, using KODAK VISION3 500T Color Negative Film 5219 35mm film for all day/night, interior/exterior scenes, began on October 5, 2018, in Boston, and concluded 50 shooting days later on December 15. Additional filming locations included Harvard and Concord, Mass., with Arnold Arboretum used as a location to shoot a sequence set in a 19th-century Parisian park.
Le Saux is no stranger to celluloid-based productions, having shot Arbitrage (2012, dir. Nicholas Jarecki), Clouds of Sils Maria (2014, dir. Olivier Assayas), A Bigger Splash (2015, dir. Luca Guadagnino), and Personal Shopper (2016, dir. Olivier Assayas) all on 35mm film. Little Women was his first cinematic collaboration with Gerwig.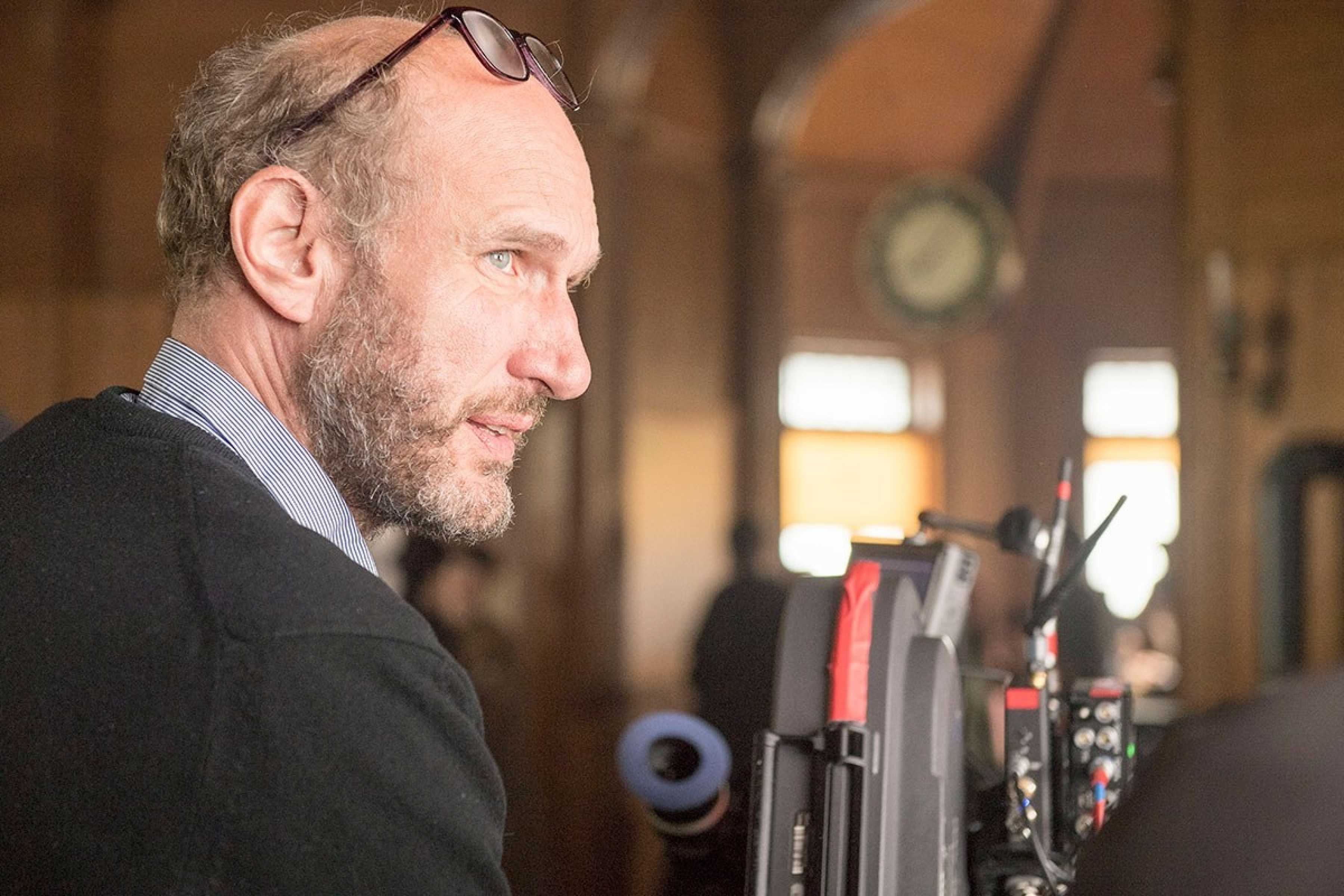 "After reading the script for Little Women, I met with Greta in London, where we had a long discussion and discovered we were on the same lines about how best to shoot a period movie," Le Saux recalls. "She absolutely wanted to shoot it on 35mm film, as the overall texture provided by film grain would better support the reality of the story, as opposed to the flat image produced by digital. And she wanted the audience to feel as if they were up close and intimately involved in the story – to have a real connection to the performers and their surroundings through the changing seasons. When it comes to the subtle tones of faces, as well as the colors of the natural world, the results are far more beautiful and engaging on 35mm than they are with digital."
Visual references for the movie included landscape and portrait paintings by such artists as Winslow Homer, John Singer Sargent, Andrew Wyeth and Thomas Eakins, for their variety of emotional expressions of soft gentility and dramatic melancholia, together with features such as McCabe & Mrs. Miller (1971, dir. Robert Altman, DP Vilmos Zsigmond ASC) and The Immigrant (2013, dir. James Gray, DP Darius Khondji AFC ASC) in which the technique of flashing the negative was employed to deliver subtle hues, deep shadows and an overall patina to the images that was more pictorial than photographic.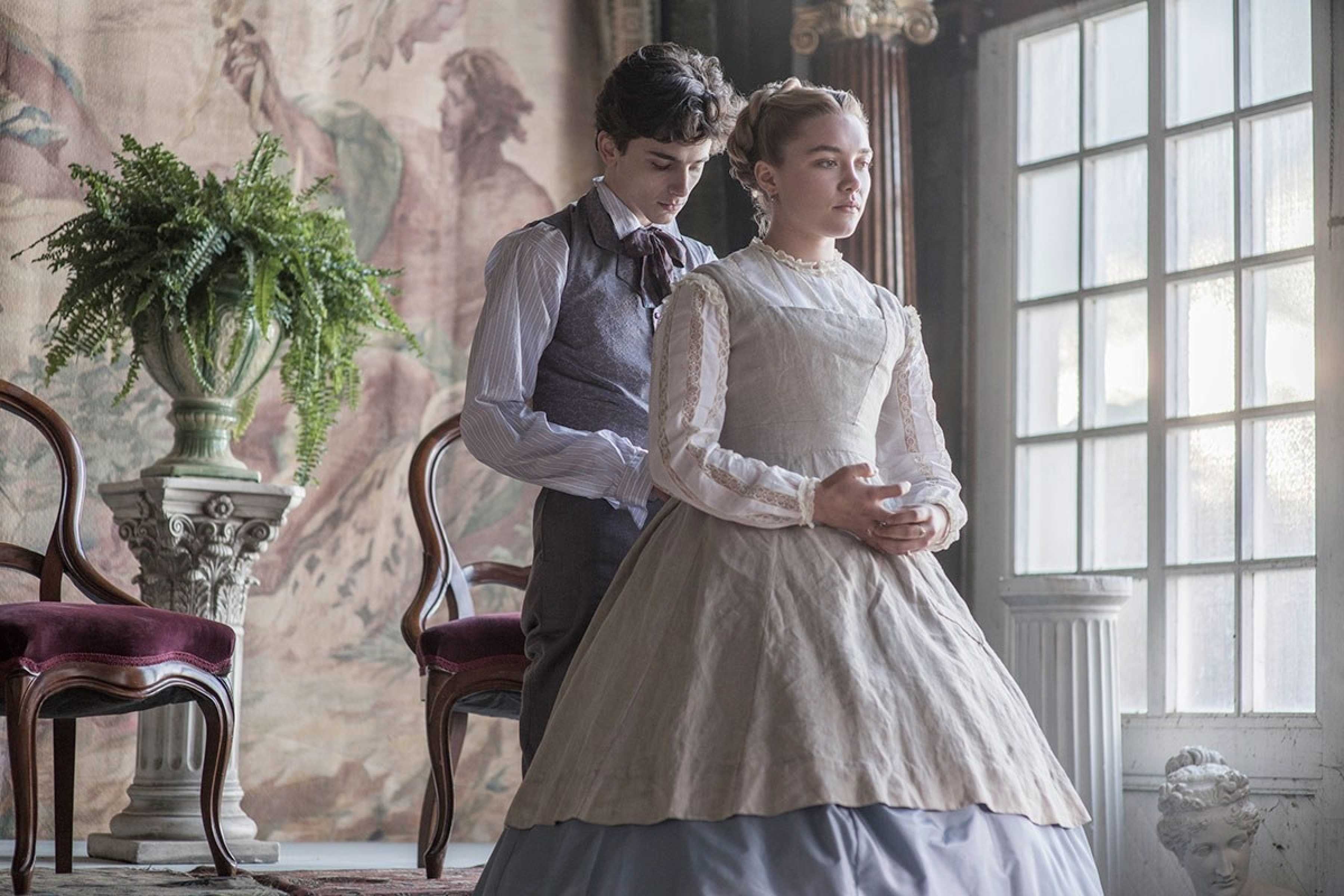 Shooting in 1.85:1 aspect ratio to yield a frame that would allow intimate portraiture of the characters, Le Saux combined ARRICAM ST and LT cameras with Cooke S4 primes, mainly using 27, 32, 40 and 50mm focal lengths generally shooting at T2.0. Angenieux Optimo zooms were used when the crew need to work quickly or when a focal length was not covered by the primes.
"The idea was that, with these lenses capturing on to 35mm 500T, we would get a lovely overall softness to the image, especially on the actors' skin tones," he says, "whilst also achieving an engaging presence to the image – so that the audience would feel immersed in the hot summer days, the autumn leaves and the winter snows.
"I really wanted the grain and the texture of the 500T to be part of the look and using just one stock for all scenarios provided a pleasing continuity of contrast, grain and color saturation throughout. The speed of the stock, and shooting uncorrected without an 85 correction filter, meant we could shoot around T2.8 to T2."

Le Saux says he also played a lot with filtration to enhance different looks in the movie, variously combining ¼ and 1/8 Tiffen Soft FX and Tiffen Classic Soft diffusion (with NDs outside), plus the occasional Chocolate or Tobacco-colored filter.
For scenes taking place during earlier time periods in the script, Le Saux wanted to encourage a sense of pastel colors, subdue the contrast and reveal shadow details, appropriate to the film's retrospective mood. This saw him frequently flash the negative – a technique pioneered by such legendary cinematographers as Freddie Young OBE BSC and Vilmos Zsigmond HSC ASC. For this he deployed an ARRI Varicon at different intensities with a 1/2 CTB gel filter, sometimes with an 1/8 SFX or CS diffusion filter in addition. To further cultivate the effect of flashing via the Varicon, the footage was push-processed by one stop at the lab.
The camera negative was developed at Kodak Film Lab in New York, HD scanned at Deluxe, before being sent to Harbor Picture Company for dailies work.
"Our goal was to shoot with as shallow depth-of-field as possible and to make the images look true to the actual era with a dark and smokey patina. The use of filtration, the Varicon in front of the lens, and allowing natural flares to inhabit the image, was purposefully intended given the on-screen result texture and authenticity appropriate to the time period."
Le Saux also used camera movement to further delineate the two different time periods in the story – favoring lively and energetic framing on the dolly and Steadicam for the girls' childhood scenes, and more a classical, composed and sometime static camera for their adulthoods.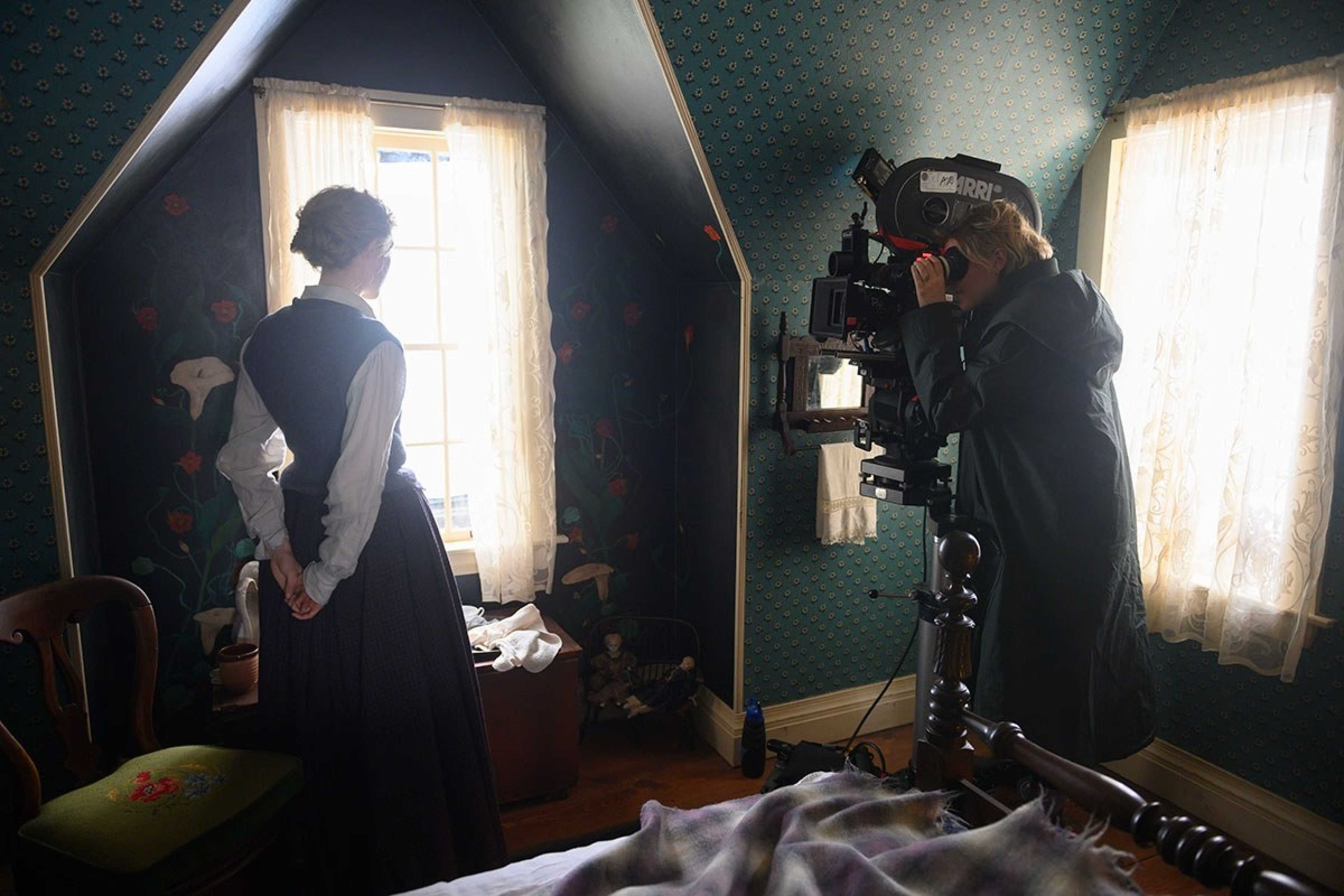 He says that lighting, especially the temptation to over-light scenes, proved a healthy challenge during the production. "Greta was always asking for the picture to look alive, colorful and real, and we tried so hard to be true to the era in which the film is set by using real flames and candlelight as often as possible for our dark or night scenes and using mostly natural-looking window light for the day interiors. This obviously was not possible all of the time. So we made small bulbs out of 2000k LEDs that we could flicker as required, along with Quasar rainbow tubes for fire effects that were controlled wirelessly. LED fixtures and ARRI S60s helped round out the soft fill."
Little Women was mainly a single camera shoot with Le Saux also taking on the role of operator. His crew included Greg Wimer as 1st AC, and Talia Krohmal as 2nd AC, with Joshua Weilbrenner performing duties as the film loader. Frans Wetterings III was the gaffer, with William D. Wynn working as dolly grip and Frank Montesanto as the key grip.
"My crew were all from the Boston area, and although everyone was new to me, including the director, they were great and made me feel very supported at every stage of production."

Le Saux concludes: "Film is a treasure, and I believe 35mm was a really good thing to capture the natural and authentic-looking periods in Little Women. It delivers a sensation that you can reach out and touch the trees, shrubs and flowers on the exteriors and provides a real connection to the actors through its gorgeous rendition of skin tones on the close-ups.
"I always had confidence that I could push the negative – through exposure and the use of the Varicon – and still have faces that you can love. I hope people will enjoy the feeling of connection that Greta wanted when they watch the movie."