Filmmaker Stories
DP Greig Fraser ACS ASC used multiple Kodak film formats to create a spirited aesthetic for Adam McKay's satirical comedy 'Vice'
Created using KODAK Super 8mm, 16mm and 35mm film formats, 'Vice' has earned rave reviews and become a hot contender during the 2019 awards season.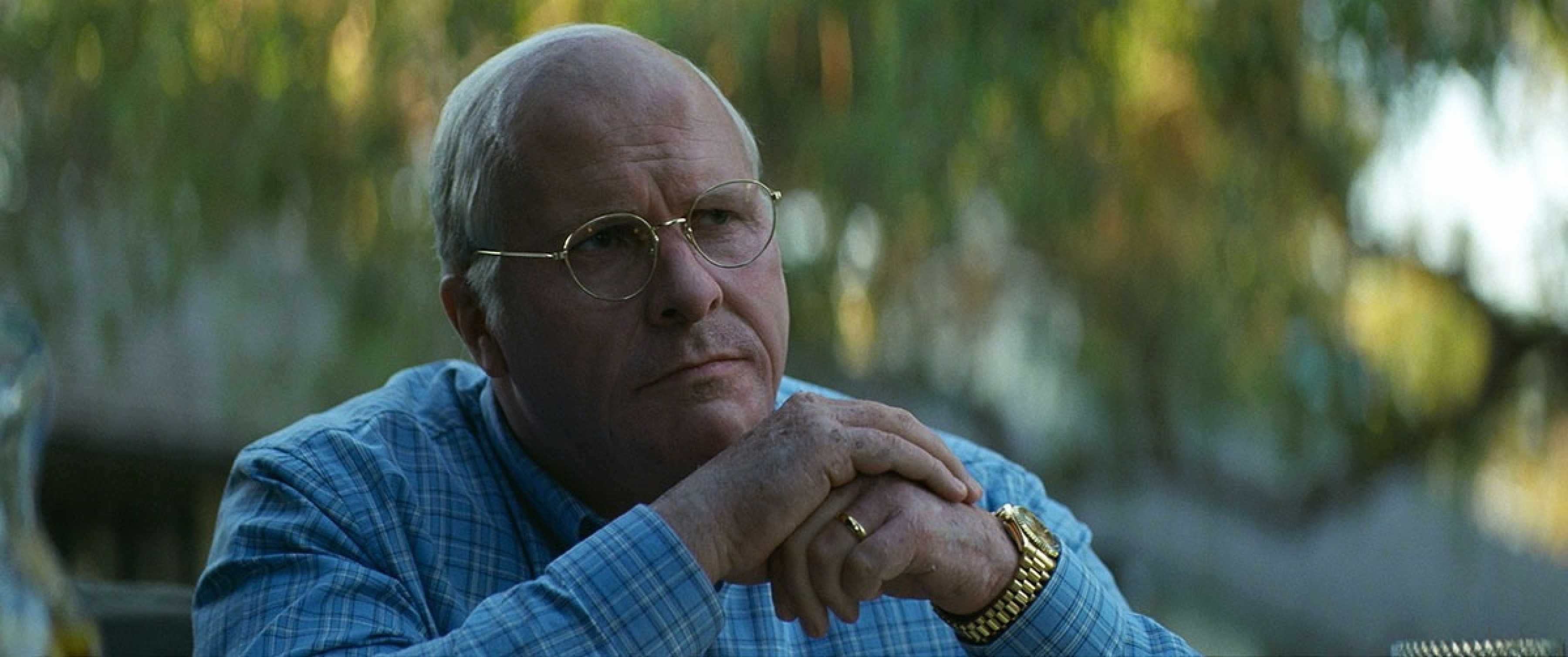 Created using a combination of KODAK Super 8mm, 16mm and 35mm film formats, director Adam McKay's biting political parody, Vice, has earned rave reviews and become a hot contender during the 2019 awards season. This includes a coup at the Golden Globes, where the frequently scathing send-up landed a leading six nominations – for Best Picture, Best Actor, Best Director, Best Screenplay, Best Supporting Actor and Best Supporting Actress.
Written as well as helmed by McKay, Vice follows Dick Cheney and his rise to become the most powerful and, perhaps most dangerous, Vice President in the history of the United States. Aided by gradual weight gain and prosthetics, Christian Bale plays Cheney at different stages of his life – from an inebriated 22-year-old in 1960's Wyoming, to congressional intern, President Ford's chief-of-staff, and CEO of multinational oil company Halliburton, before becoming the power behind the throne during the administration of President George W. Bush. Amy Adams plays Cheney's wife, Lynne, with Steve Carell as Donald Rumsfeld, Tyler Perry as Colin Powell, and Sam Rockwell as George W. Bush.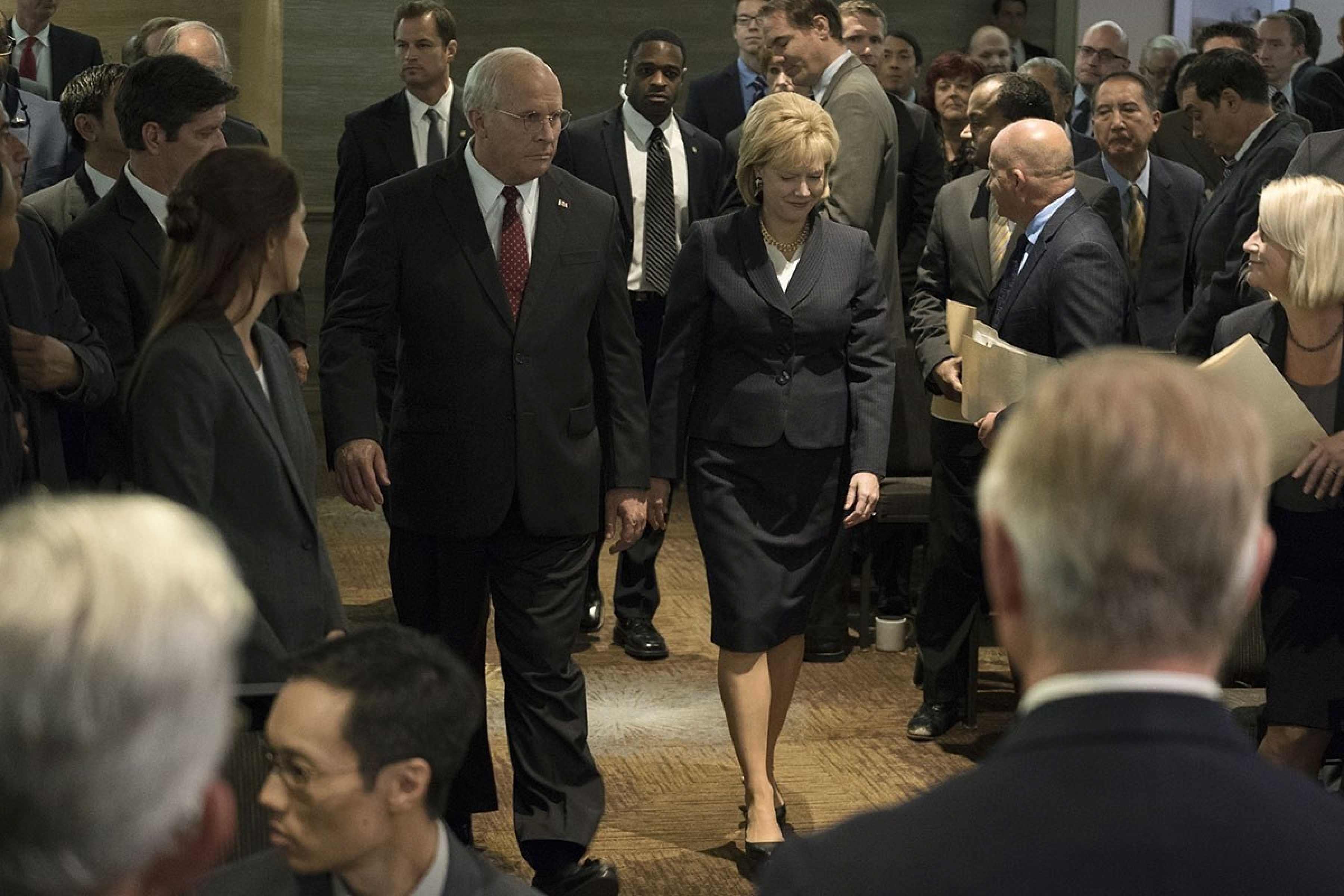 Along with tracing Cheney's career trajectory, the movie also encompasses flashbacks and cutaways to significant historic events – such as the Vietnam War, the 1990 Invasion of Kuwait, 9/11 and the 2003 Iraq War – for which new material was filmed and treated to seamlessly blend with a myriad of contemporary newsreel footage.
Principal photography on Vice commenced in late September 2017, under the auspices of cinematographer Greig Fraser ACS ASC, concluding 50 days later in December. Production took place primarily at locations around Los Angeles and on detailed White House sets of the Oval Office and the West Wing built at Sony Studios. Filming also encompassed a week in Washington, D.C. to gather appropriate establishing shots for the storytelling.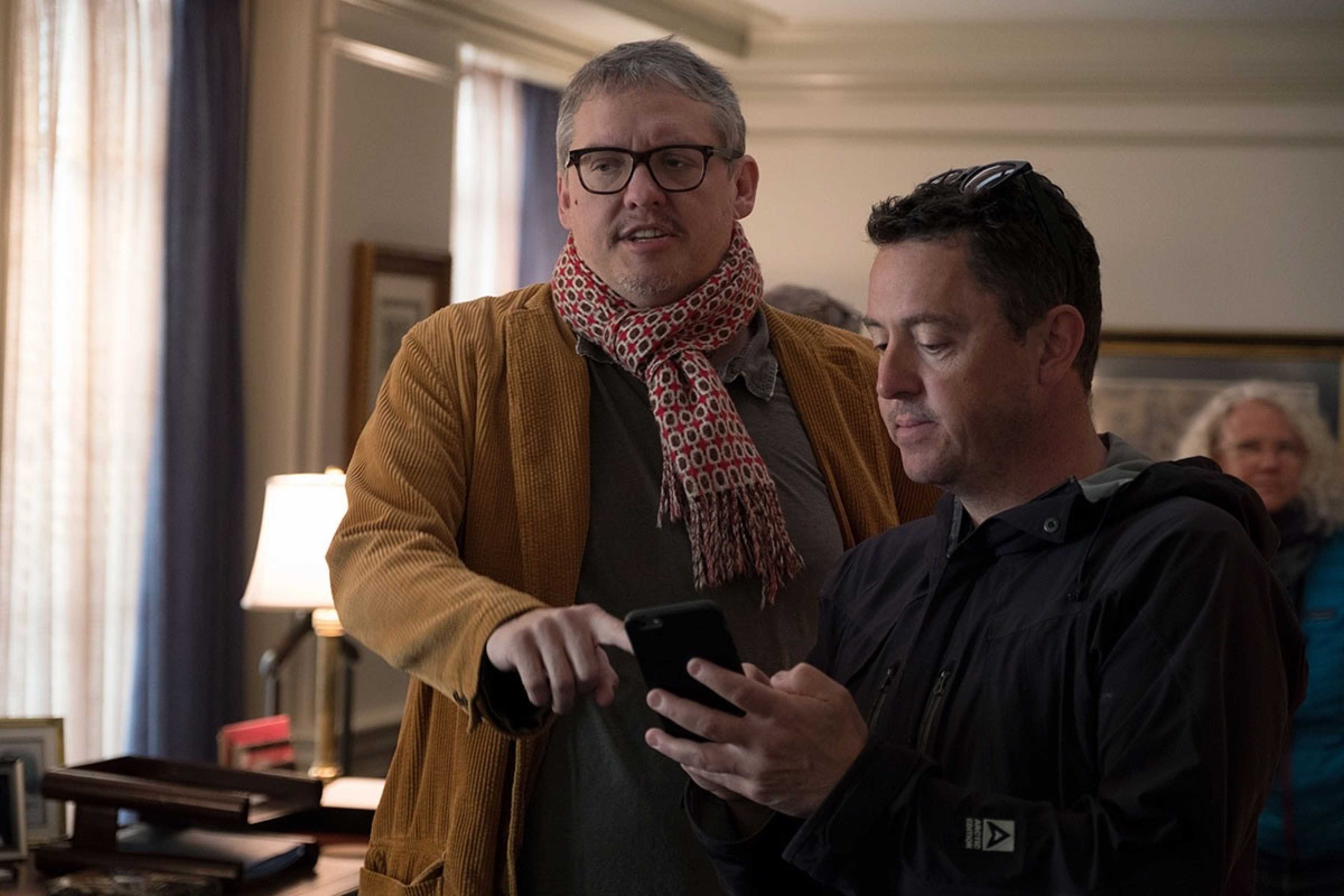 McKay's previous celluloid credits include: Anchorman: The Legend of Ron Burgundy (2004, DP Thomas E. Ackerman), The Other Guys (2010, DP Oliver Wood ASC), The Big Short (2015, DP Barry Ackroyd BSC) and the pilot episode of HBO's award-winning TV comedy series Succession (2018, DP Andrij Parekh).
Fraser's previous feature work on 35mm film encompasses Bright Star (2009), Let Me In (2010), Snow White and the Huntsman (2012), Killing Them Softly (2012), and the highly acclaimed Foxcatcher (2014). In keeping with the trend for analog production in commercials, Fraser also shot an ad on 16mm for Mini, entitled "The Faith of a Few" for director Daniel Wolfe.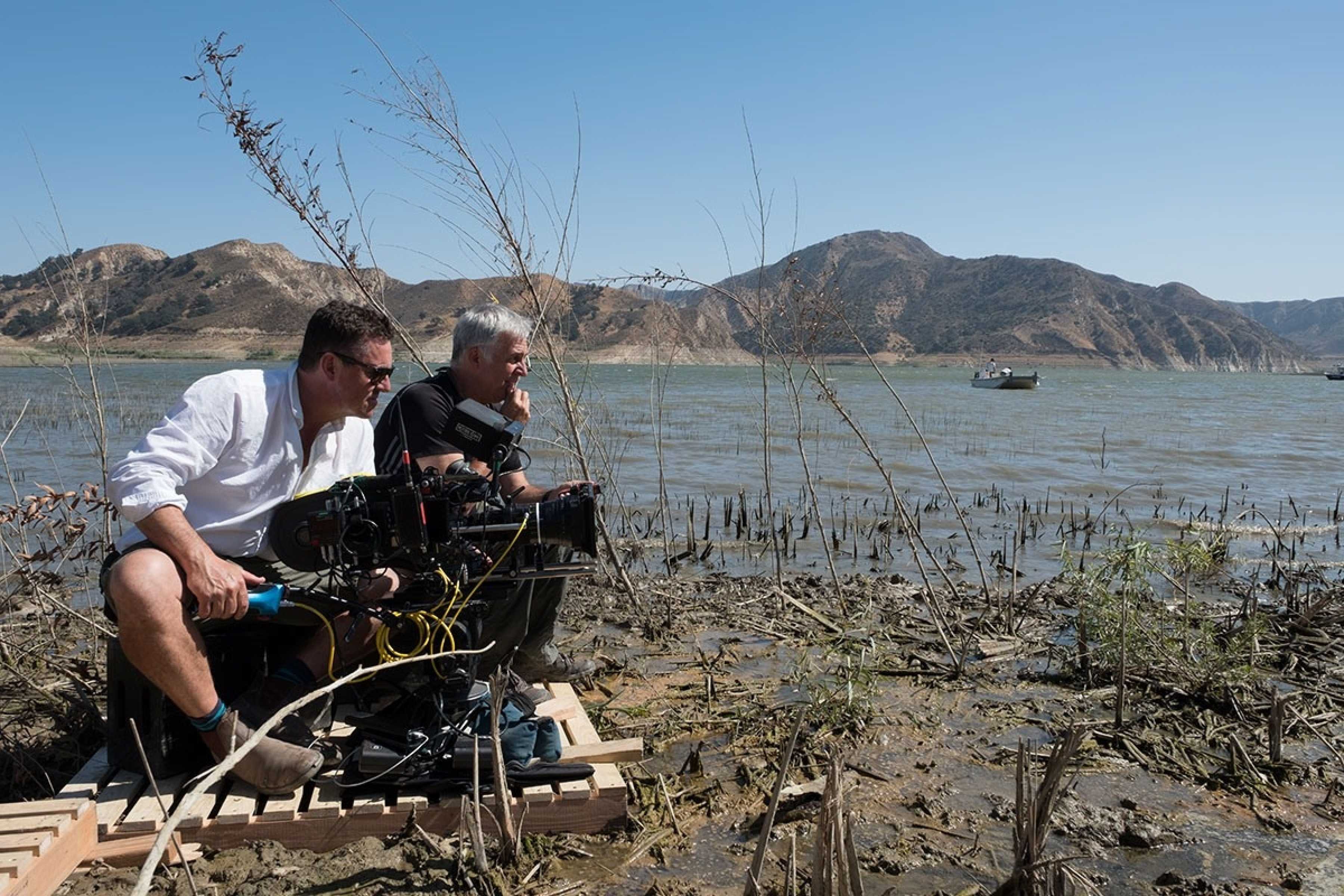 "I had not worked with Adam before, but he has an interesting and diverse string of credits, and I'm a massive fan of his work," says Fraser. "If you look at my work, you might think I am into darker dramas, but I also desperately love comedies. One of these is Adam's Anchorman: The Legend of Ron Burgundy, which had me rolling around on the floor. I also love his film The Big Short as he managed to find the dry humor from the original book and translated that into a great film. Those two feats made me trust him and really want to work with him on Vice."
Fraser also notes: "I was also eager to shoot on film again. It has an instant nostalgic quality and an inherent texture that brings a certain spirit to the image, all of which Adam and I both love. Celluloid was the perfect medium for this movie."
Unusually, Fraser says that he and McKay did not plumb pictorial references for the film and spoke about the production more as if they were illustrating a song.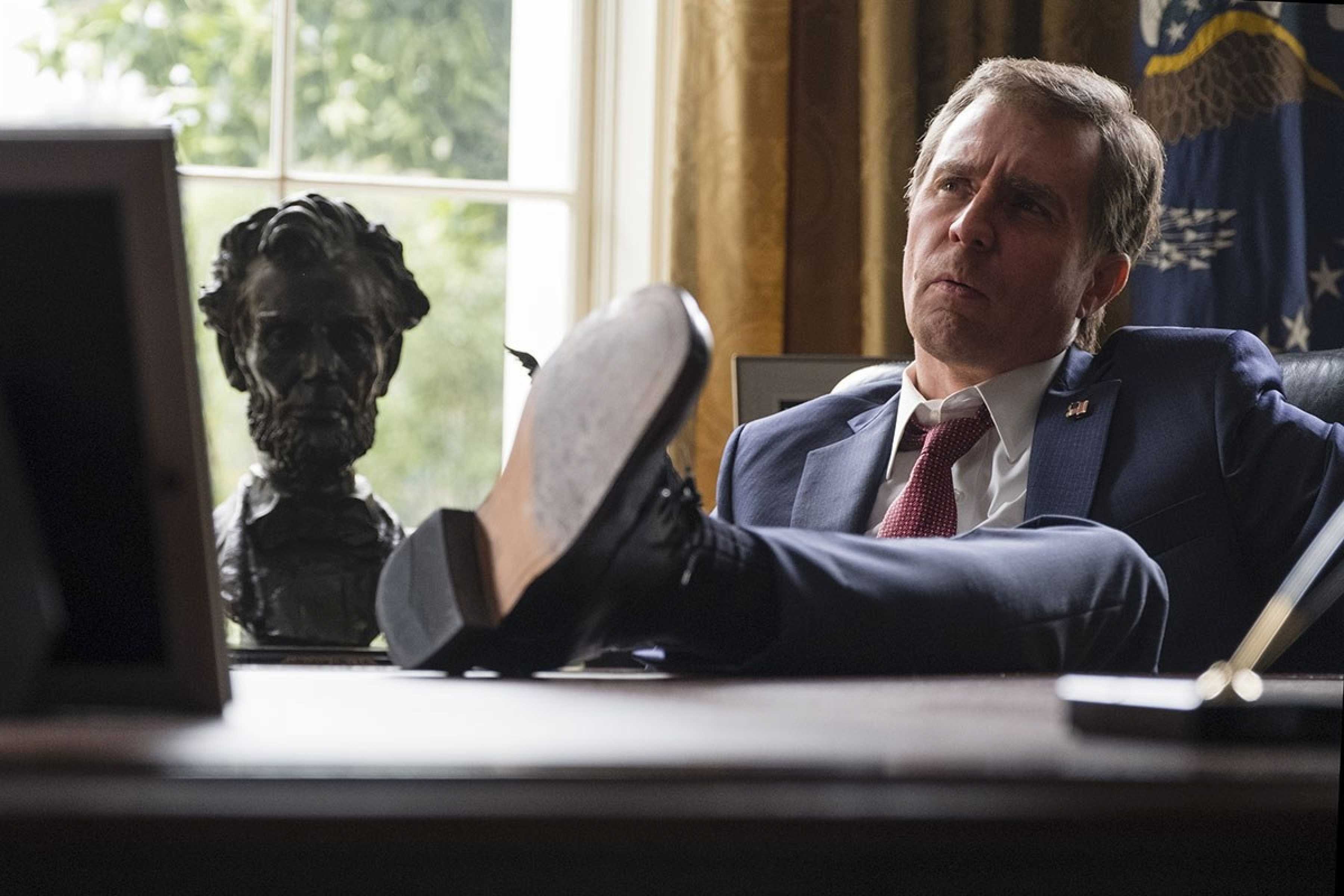 "We communicated in terms of music. We both have a little bit of a history with music and both play a few instruments," Fraser explains. "We imagined the heart of the movie as being a solid, rock backbeat and bassline. As the story is complex and involved, we felt most of the production needed to be filmed on 35mm with low-contrast and in quite a classic, traditional manner – with the camera locked-off or with simple dolly and track moves – like you would find in a beautifully-shot film from the 1970s.
"But within the steady beat, there were also a number of flourishes – when Adam wanted to introduce historical and personal flashbacks and cutaways into the visual storytelling. I wanted to make sure the images for those moments were variously depicted using a more kinetic, sometimes frantic, handheld camera and a combination of textured Super 8mm and 16mm film, and even old-fashioned video footage that was played-back on TV screens and recaptured on film."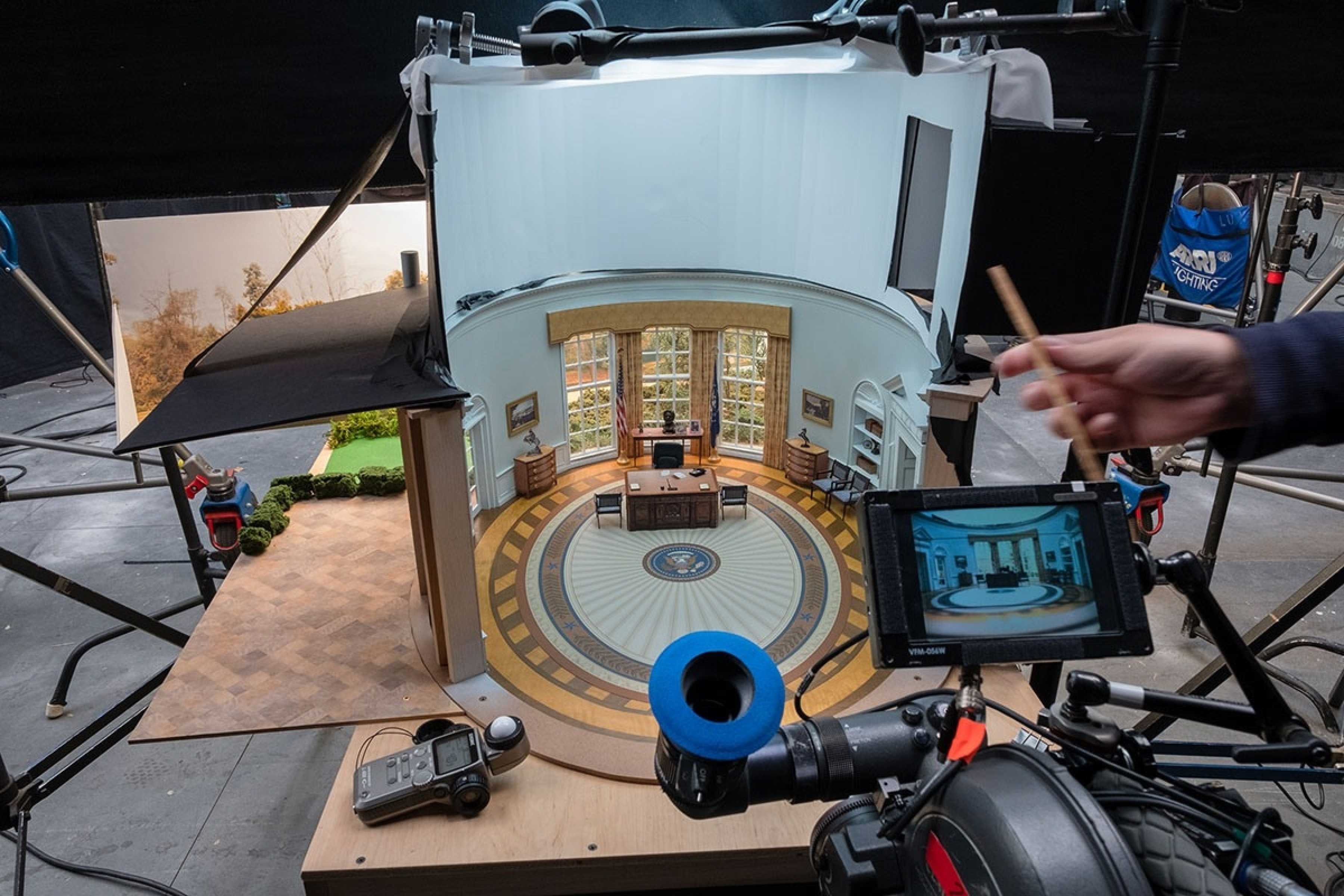 Fraser framed Vice in 2.40:1 widescreen aspect ratio using ARRI LT, 235 and 435 35mm cameras fitted with a range of Cooke Anamorphic and Elite spherical lenses. He also deployed his own Bell & Howell Eyemo 35mm camera, favored by newsreel and combat cameramen during World War II and hte Vietnam War as well as documentary makers, for its compact and rugged build.
"As the Eyemo is of vintage pedigree, it is now not the technical marvel it once was," he says. "Along with gate weave, it also gives you happy accidents, such as flashes where the film might get additionally exposed during transport from the magazine through the shutter mechanism. And this was only to the benefit of the overall look we wanted."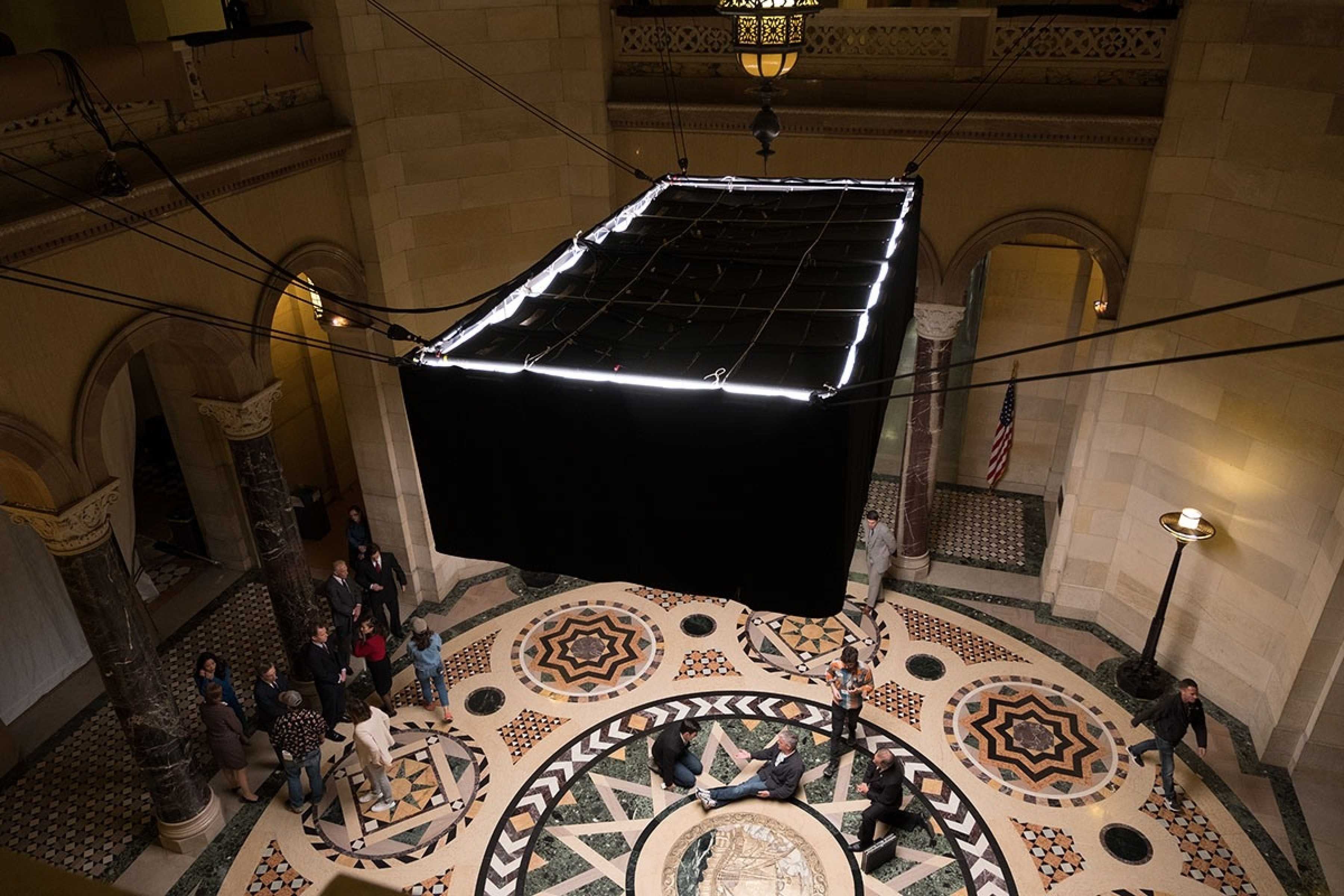 The 16mm material was variously shot using an ARRI 416, through Zeiss Ultra Prime lenses, together with a Bolex 16mm camera. The cameras and lenses were rented though Keslow Camera in Los Angeles.
Fraser chose KODAK VISION3 500T Color Negative Film and KODAK VISION3 200T Color Negative Film in 35mm (5219/5213) and 16mm (7219/7213) formats, plus KODAK VISION3 50D Color Negative Film 7203 for the 8mm. Film processing was done at Fotokem in Los Angeles, "who gave us a great service and a great technical experience," he remarks.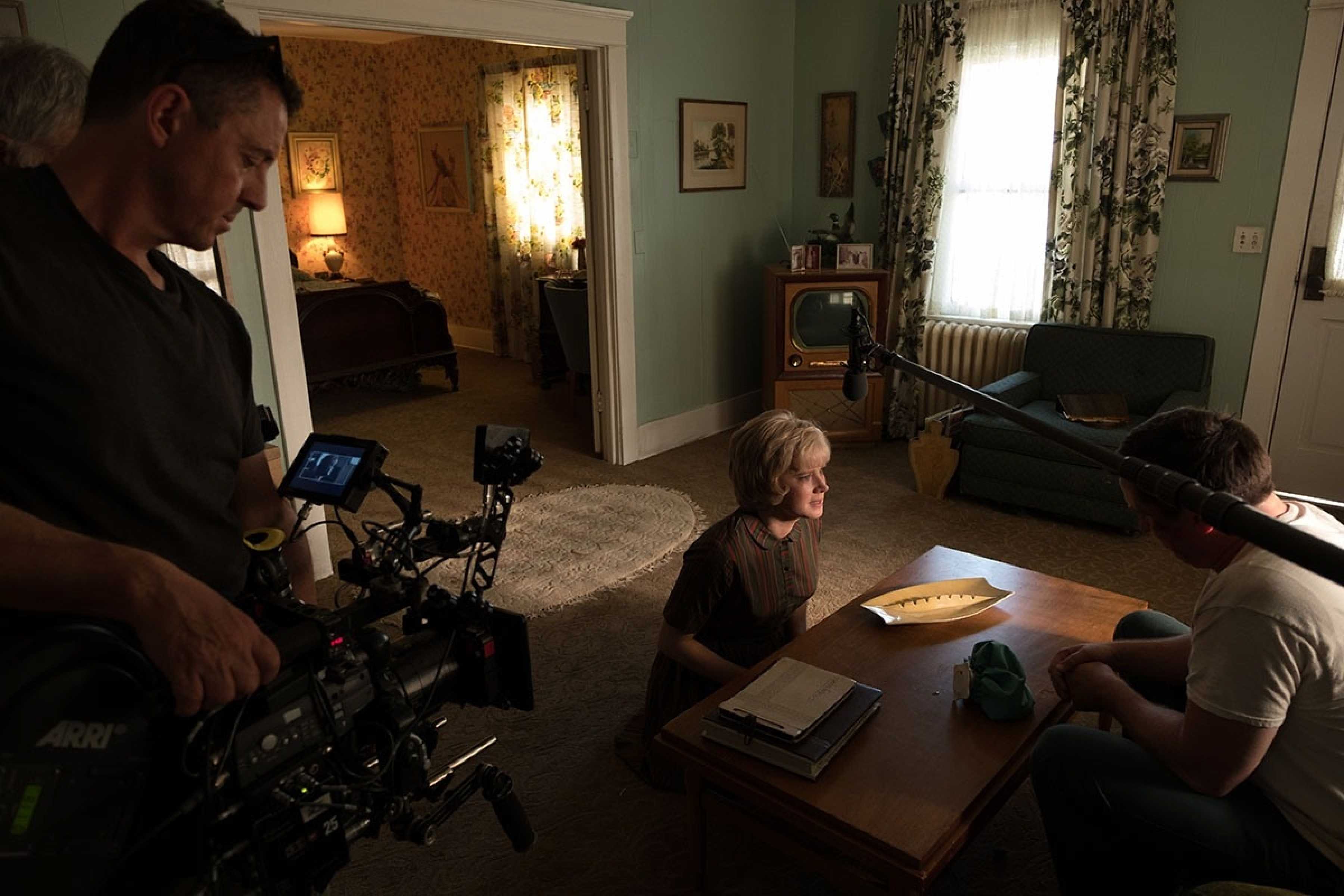 "Shooting the 500T and 200T with an 85 correction filter gives a slightly lower contrast image, which I very much like and certainly wanted for this production," he says. "Also, both stocks rendered the particular nature of the hair, make-up and prosthetics with a really nice visual fidelity. So I avoided anything funky with the 35mm processing to keep a consistent aesthetic. Furthermore, I knew that a solid, properly exposed negative would give us a huge amount of flexibility to desaturate and adjust the color of the image later in post production."
However, when shooting the flashback and cutaway sequences on 16mm, Fraser purposely push-processed the 16mm 500T footage through the lab, at up to two stops (2,000 ASA), in order to achieve levels of texture and grain that would match with the historical newsreel footage that was being used. Sequences depicting Cheney's boyhood at Natrona County High School in Casper Wyoming and marriage to his childhood sweetheart, Lynne Vincent, were shot on 8mm.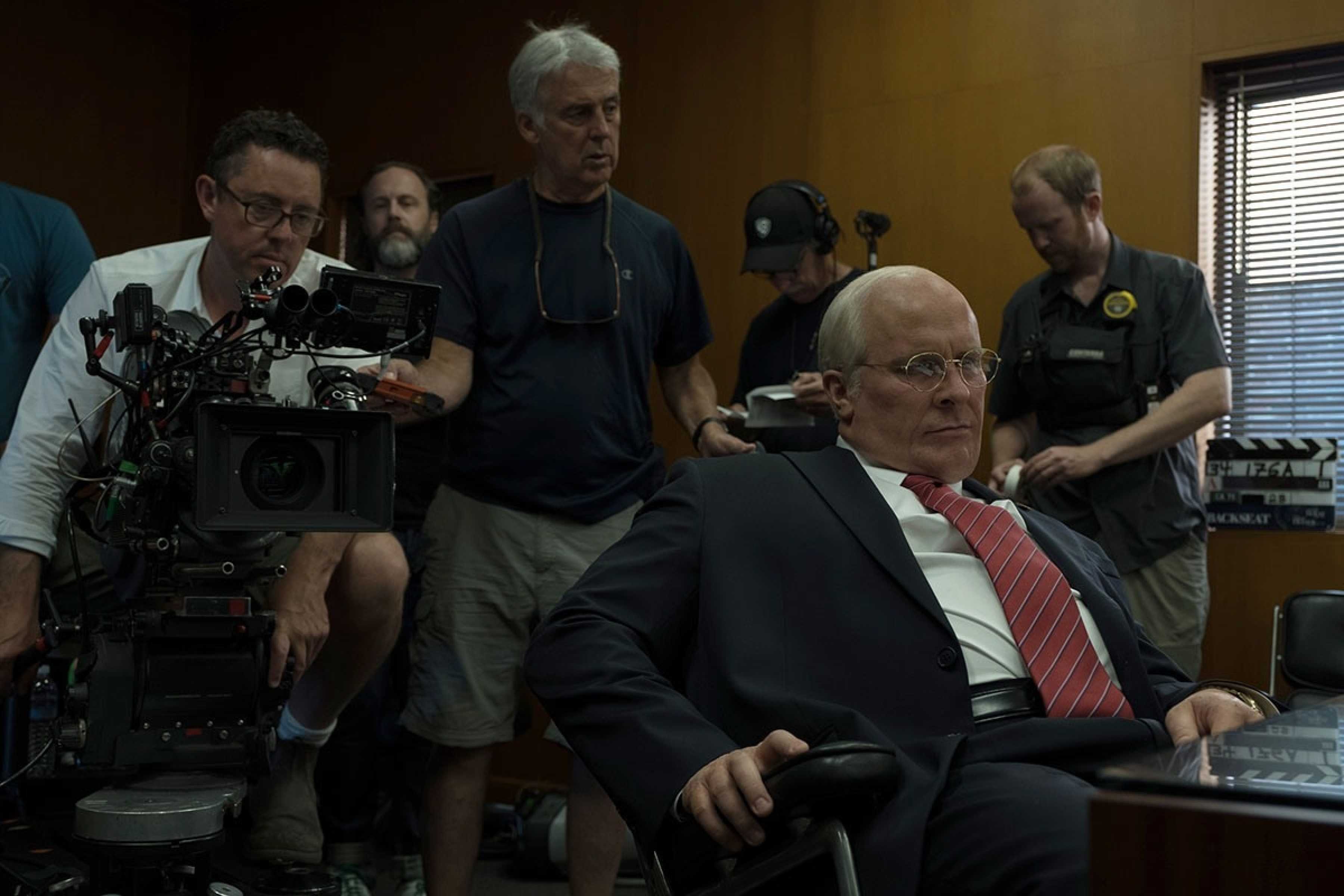 "One of the beautiful things we experienced during the making of Vice was how easy it was to use different film gauges and different processing techniques to create a range of looks and textures, and especially to blur the line between our flashback footage and the contemporary newsreel material. You really can't see the join," he says.
To light the production, Fraser deployed a thoroughly modern approach using the very latest solid-state LED fixtures from manufacturers such as Digital Sputnik, LiteGear and Creamsource. "The new generation of LEDs combined exceptionally well with the various Kodak film stocks, and I think the results look incredible – especially on skin tones."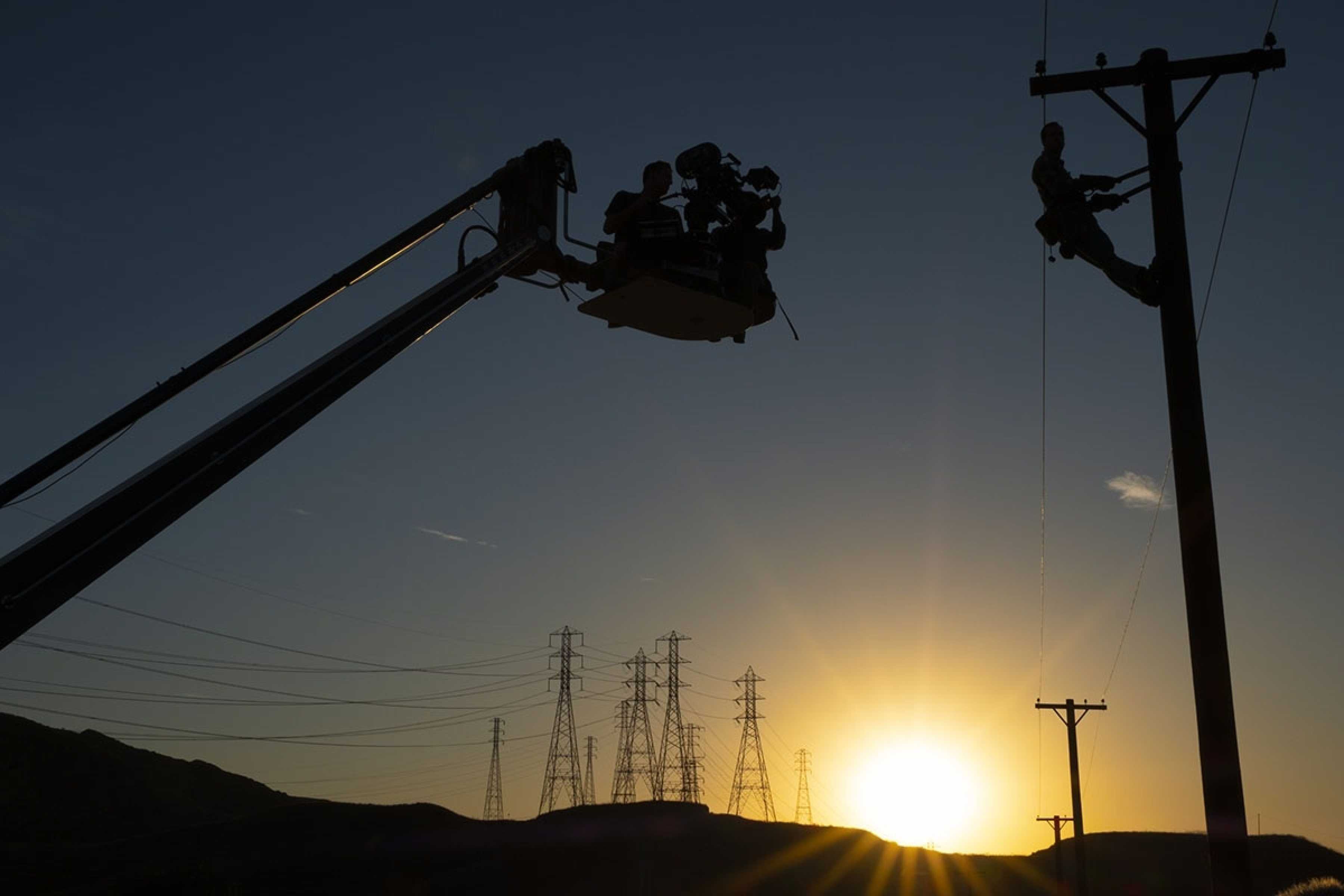 "There's a very funny scene in a restaurant, where Dick Cheney, Donald Rumsfeld and their aides have gathered, and the waiter reads them the menu of their various executive privileges – including torture and waterboarding. It was a luscious location in itself, enhanced by superb set dressing and careful lighting, and the results look absolutely sumptuous having been captured on film."
He concludes: "I am so pleased to see that film is getting a good run with more filmmakers not just using celluloid but shooting with it really well – movies such as First Man, Dunkirk and BlacKkKlansman. Celluloid has an underlying spirit that I think filmgoers really respond to as well. The results look great, and I'd like to the think the same can be said about Vice."