Filmmaker Stories
Kodak 2-perf 35mm creates a widescreen Western look and feel on 'Fanny Lye Deliver'd'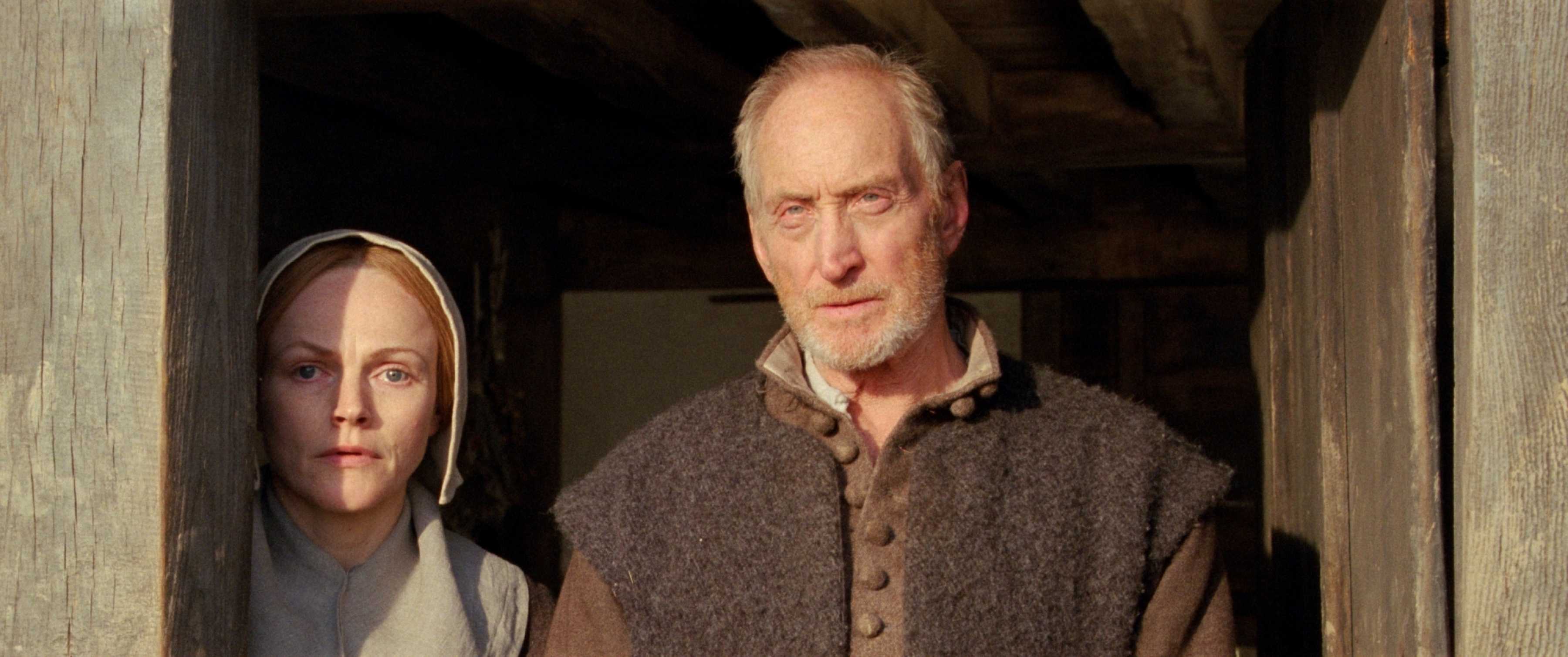 Shot in 2-perf on Kodak 35mm film, director Thomas Clay's 'puritan western,' Fanny Lye Deliver'd, depicts a tense and violent story about liberation in post civil war England. Movie critics have variously applauded the film as being arresting, incendiary and a timeless cinematic gem. Fanny Lye Deliver'd is out now on DVD and streaming platforms, with UHD Blu-ray arriving on November 9th.
Set in 1657, down-trodden Fanny Lye (Maxine Peake) lives a quiet life of obedience on an isolated, muddy farm in foggy Shropshire, with her puritanical husband John (Charles Dance) and their young son Arthur (Zak Adams). To enforce discipline, the authoritarian father thinks nothing about beating Fanny or Arthur with a stick.
However, the times are about to change. The unexpected arrival of a young couple – Thomas (Freddie Fox) and Rebecca (Tanya Reynolds), who claim to have been robbed and need a place to stay – ushers in new ideas about democracy, religion and personal freedom, turning Fanny's world on its head. The effects of her awakening are surprising, troublesome and ultimately become quite visceral.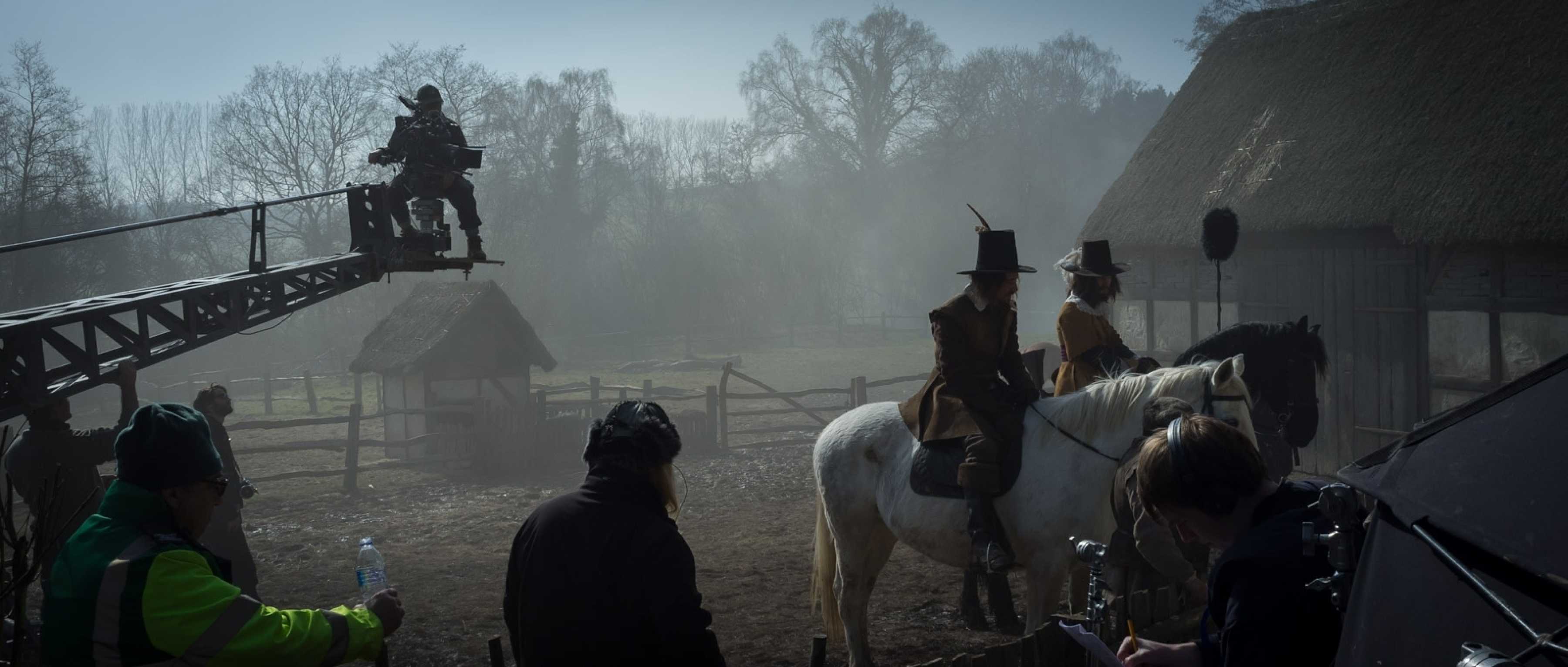 For writer/director Thomas Clay, authenticity was crucial to every aspect of the storytelling in Fanny Lye Deliver'd. This included the counsel of historical advisors for contextual accuracy, the erection of a period house and barns affording a 360-degree field-of-view, constructed using tools and techniques of the day, and even a full orchestral score, played only with instruments used during the Cromwellian era, which Clay wrote himself. The desire for this level of credibility in the visual storytelling also extended to shooting on film.
"I have long been interested in the English Revolution and had always wanted to make a Western, so I wondered whether I could bring these two things together in the story of Fanny Lye, to make what I call a 'puritan western'," says Clay, whose previous feature credits include his harrowing debut The Great Ecstasy of Robert Carmichael (2005, DP Giorgos Arvanitis GSC AFC) and the Bangkok-set follow-up Soi Cowboy (2008, DP Sayombhu Mukdeeprom), both also originated on celluloid.
"With regard to the overall aesthetic, I knew that shooting on film was crucial to the historical look and feel I wanted," says Clay. "Although digital cameras have evolved considerably in the last few years, I am still not convinced they yield the same look as film emulsion – in terms of the color, skin tones and the feel of the grain, all of which I would be sad to go without."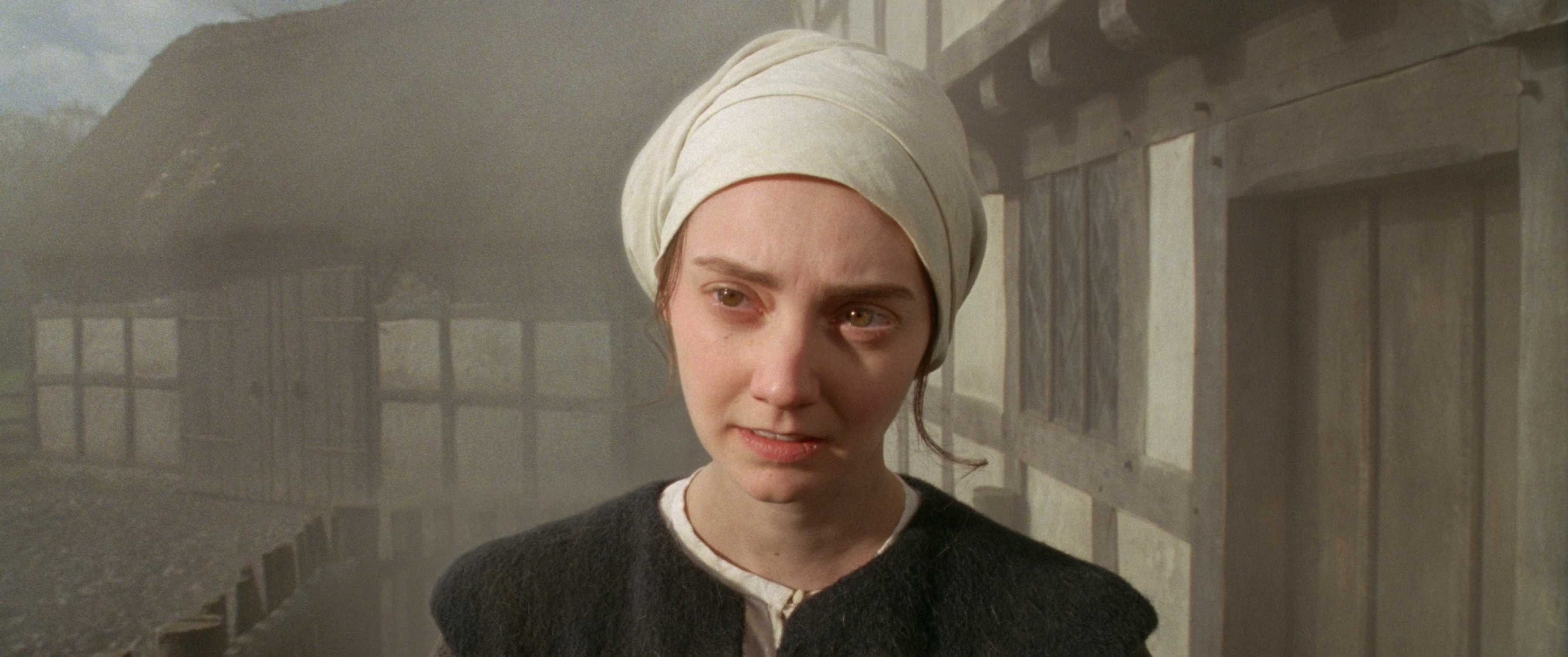 Clay says Fanny Lye Deliver'd was inspired by the work of historian Christopher Hill, particularly his mold-breaking 1972 book about radical thought, entitled "The World Turned Upside Down." Visual inspirations included hooks and cues from '60s and '70s Westerns, such as Heaven's Gate (1980, dir. Michael Cimino, DP Vilmos Zsigmond HSC ASC) and Days of Heaven (1978, dir. Terrence Malick, DPs Néstor Almendros/Haskell Wexler ASC) for their often misty and atmospheric backlit looks.
Principal photography on the £2.6M production took place over the course of ten weeks, from February to May 2016, on undulating farmland near Bridgnorth, Shropshire, under the cinematographic auspices of veteran Greek DP Giorgos Arvanitis GSC AFC. The site was chosen by Clay after extensive research into finding a location that would provide a consistency of southerly natural light throughout the shoot, together with a hill that would give the camera the opportunity to swoop around the farm buildings and the characters as they go about their business.
After testing and discussions between Clay and Arvanitis, it was decided that Fanny Lye Deliver'd would be shot in 2-perf on 35mm film, which gives a 2.40:1 aspect ratio.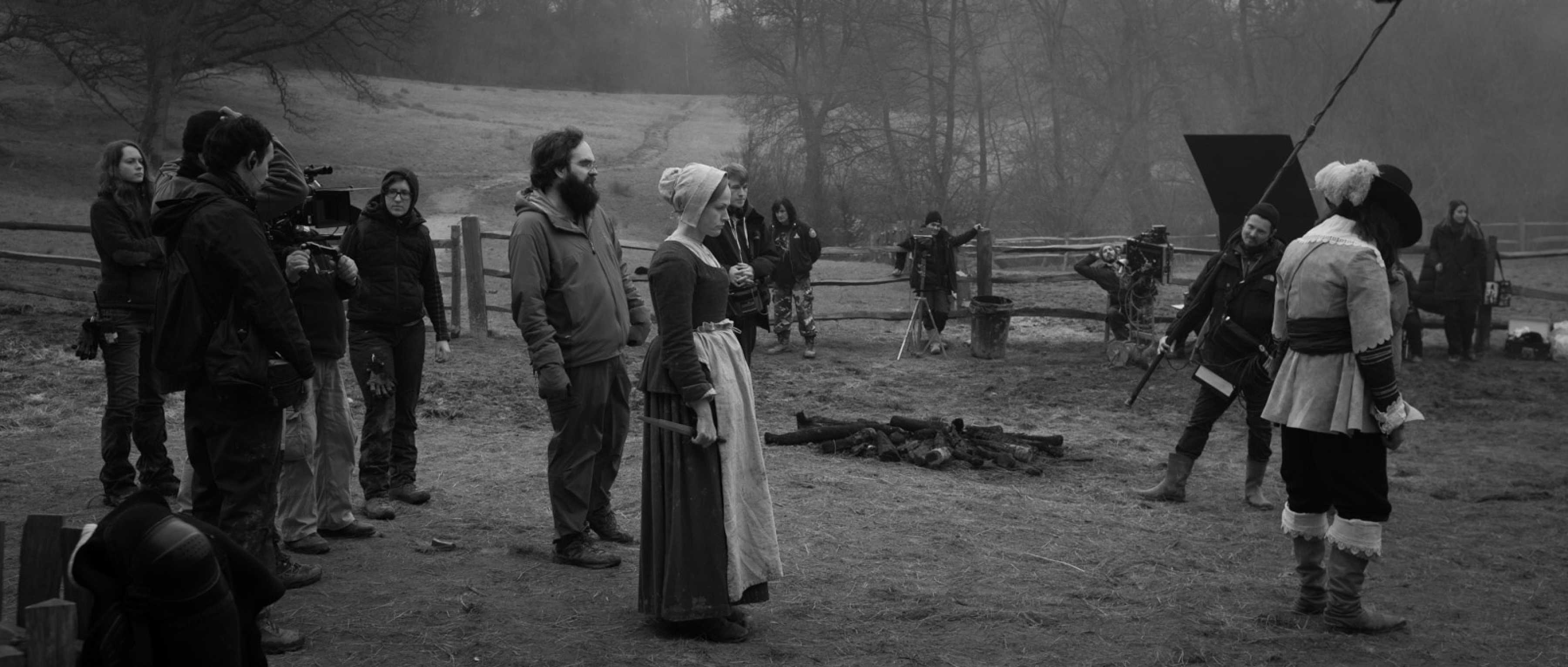 "The widescreen 2-perf frame was the preserve of many a Sergio Leone Western. It suited the characters and the landscapes and my desire for a Western feel," says Clay. "Given our budget, the fact that a magazine doubles when you shoot 2-perf – 11-minutes becomes 22-minutes – it helps in terms of stock and processing. And, like Super35mm, you get to combine a scope aspect ratio with the benefit of fast spherical lenses for low light scenes."
Filmstocks used on the production were KODAK VISION3 250D Color Negative Film 5207 for day exterior/interiors scenes, and KODAK VISION3 500T Color Negative Film 5219, pushed by one stop, for low-light and night scenes. Film processing was done at i-Dailies, now Kodak Film Lab and based on the lot at Pinewood Studios.
Fanny Lye Deliver'd has been noted for the fluidity of its camerawork – encompassing slow imperceptibles as well as dolly, crane and Steadicam moves – to capture not only Fanny's claustrophobic existence as she goes about her unenviable daily chores, but also several spectacularly choreographed sequences. These include a long tracking shot which observes the Lye family setting off for church before following a goose across the muddy garden and sweeping back to reveal the arrival of Thomas and Rebecca at the homestead, and also the explosive final sequence which is awash with earthy tones of mud and blood.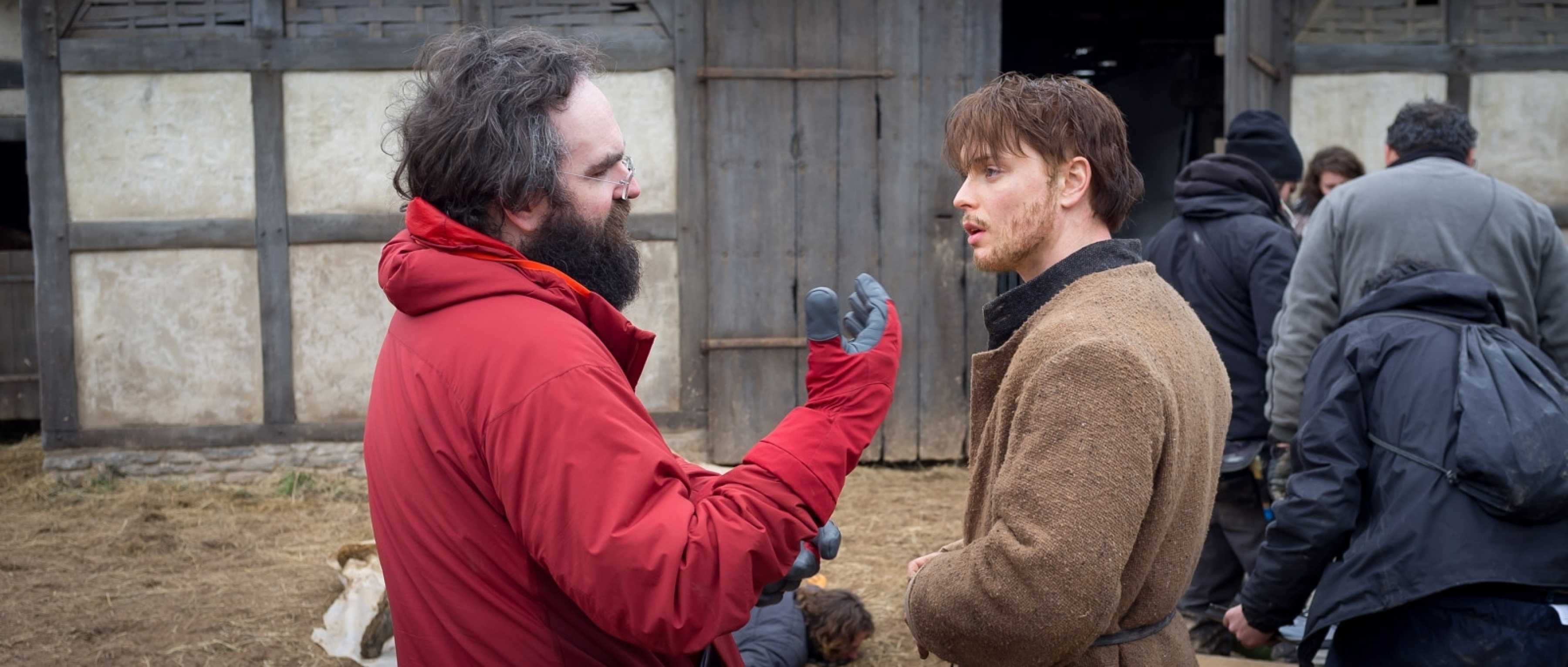 "It was important to have the freedom of 360-degree manoeuvrability for our variety of interior and exterior scenes," says Clay. "The way I like to design the shots, meant that some had a massive dynamic range from dark to light – such as those looking from the interior of the house to an exterior, travelling takes from outdoors to indoors, as well as many backlit scenes. One of the great characteristics of film is how it deals with that dynamic range, often in the same frame. Whether you are filming into the sun, or have scenes with extreme contrast, film just handles it all so well."

Clay concludes: "Film has a special analog quality in the way that the grain dances and brings a sense of life to the image, and you can really feel that on the big screen. The UHD Blu-ray will deliver that full experience too – film being the perfect source for high-end home video, I think, especially if you use a relatively recent scanner like the Scanity. When you consider the entire budget of a film, there's not a huge financial difference between shooting film or digital. On Soi Cowboy, we had a budget of £150,000 and we still managed to shoot on S16mm. If you decide to film on film, it's always worth it I think."