Filmmaker Stories
Director Mark Jenkin uses KODAK 16mm Film to deliver a mind-bending experience for his Cornish 'folk horror' film 'Enys Men'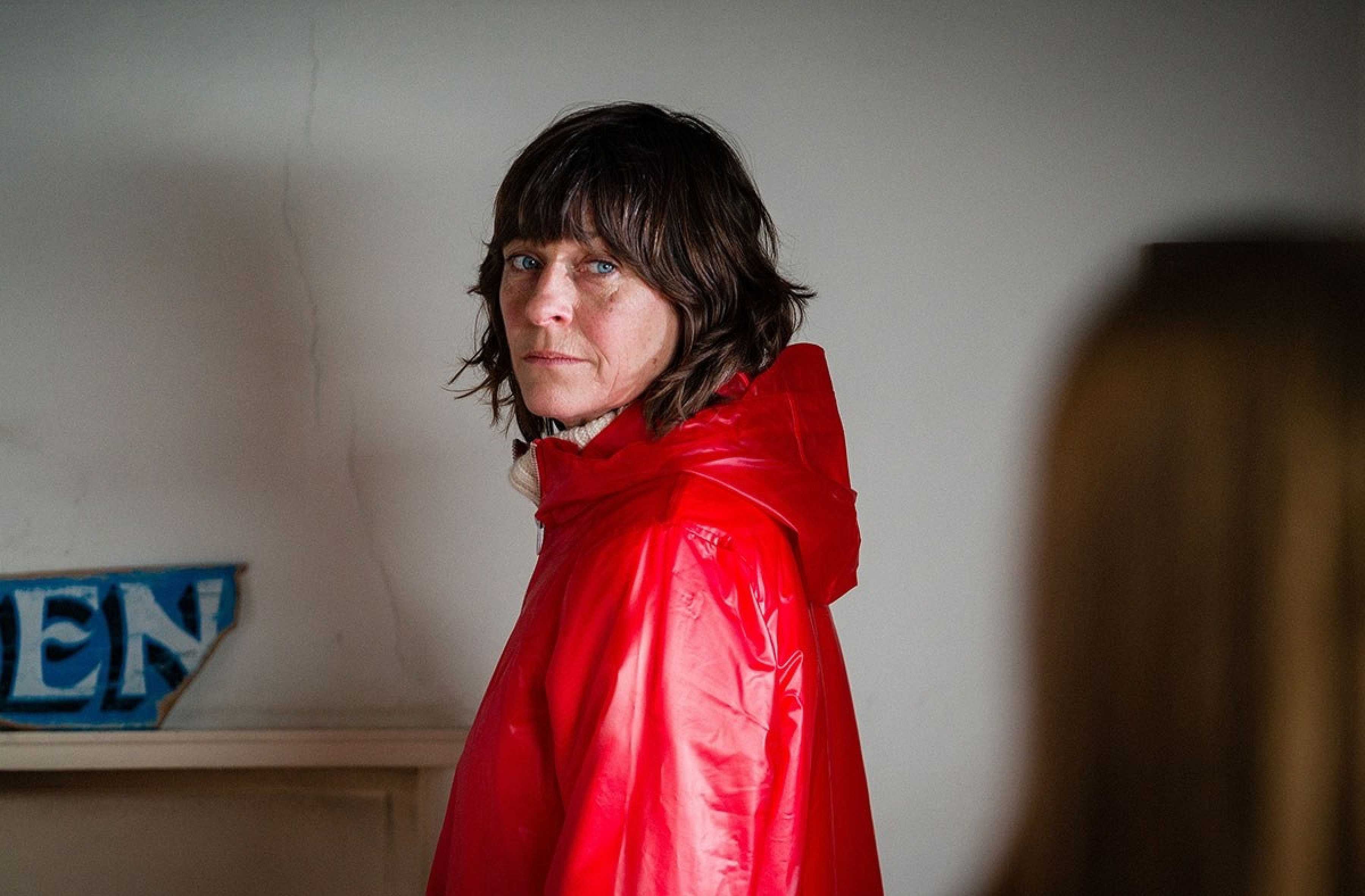 Shooting his latest film Enys Men on 16mm color filmstock and unfolding its story in non-linear fashion – between the past, present and the future, the real and the imagined – director Mark Jenkin has created an abstract, mind-bending, cinematic experience unlike most others you are likely to encounter.
As the follow up to his BAFTA-winning, B&W breakthrough feature, Bait (2019), the action remains in Cornwall, but Enys Men is a completely different kettle of fish altogether. Whereas Bait portrayed the displacement of locals and livelihoods through the contemporary gentrification of a small Cornish community, Enys Men is set in 1973 on a remote island just off the coast, and offers surreal, enigmatic and unsettling meditations about the environment, life, love, loneliness and death.
Sensorial sound design, plus spartan dialogue – created by Jenkin himself, and added entirely in post-production, as they were with Bait – evoke a foreboding atmosphere, as a woman known only as 'The Volunteer' (Mary Woodvine), leads a solitary existence.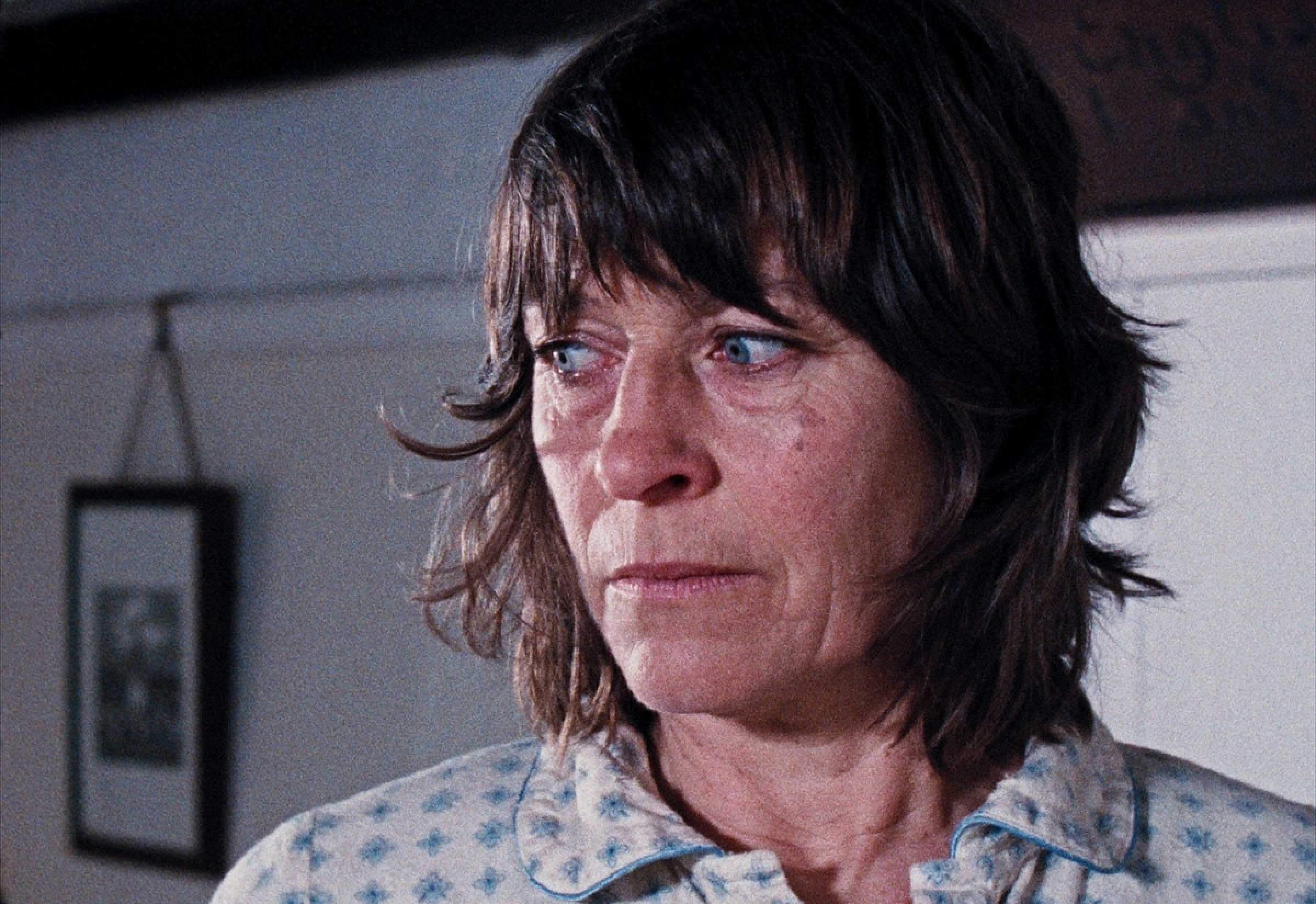 Every day she undertakes the daily routine of clambering over weather-beaten cliffs to take temperature readings of the earth from which rare wildflowers are blossoming before returning, by way of an ancient stone monolith, to her cottage. There, she duly pencils the findings into a notebook, fires up the generator, sips tea and ekes out meager provisions before the supply boat reappears. Her sole means of communication and entertainment rely on a crackly transmitter and transistor radio. Her bedtime comfort is a well-thumbed copy of Edward Goldsmith's ecological book "A Blueprint for Survival."
As she goes about this quotidian ritual, spectral visions and voices from the past creep into the reckoning: tin miners toiling in deep, dank caverns; the Bal Maidens employed overground to service those mines; local schoolchildren who once danced and sang folk songs outside her cottage; a sexual dalliance with a local man; and apparitions of a troubled young woman. Lichen that starts growing on the flowers she has been observing begins to appear along a scar across her belly, while ghostly entreaties of distress at sea emit from the radio, deepening the mystery of existence in this Cornish gothic tale.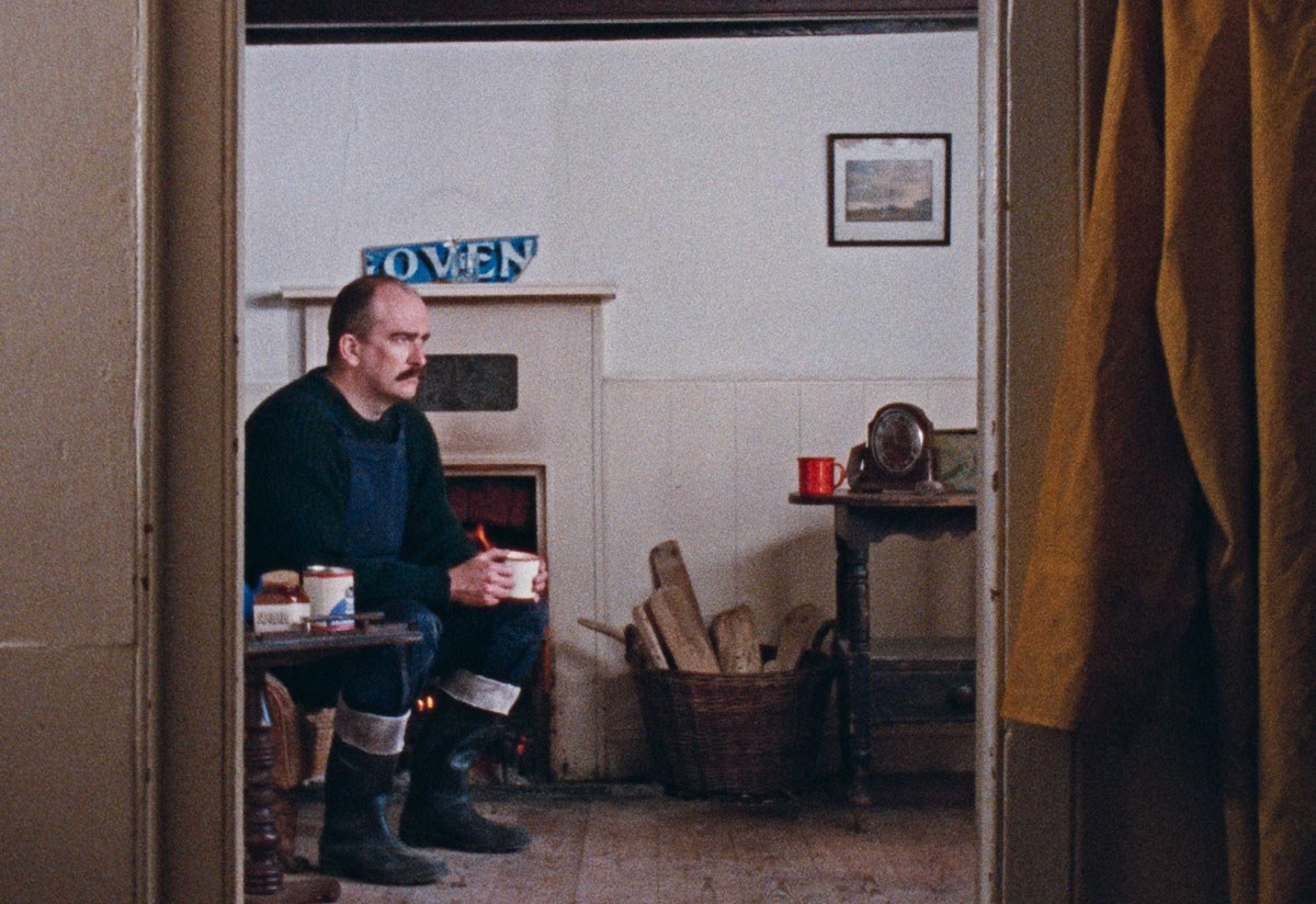 Along with directing the film, Jenkin was also responsible for its script, cinematography editing, sound and score, working from the studio he has occupied for five years at the Newlyn School of Art, formerly a primary school, now a popular artists' colony.
"Bait had essentially been 20 years in the making, and it was such a preoccupation of mine to get it completed, that I had not really considered what to make next," he admits. "I started putting a little bit of pressure on myself, and that coincided with people remarking how Bait felt as it if went into the realms of horror. And that got me thinking.
"As a typical Cornish person, I hold superstitions and have always been intrigued and haunted by standing stones, their history and mythologies. And I thought that was a good marriage of form and content for a genre film that I could make under the radar in and around Cornwall."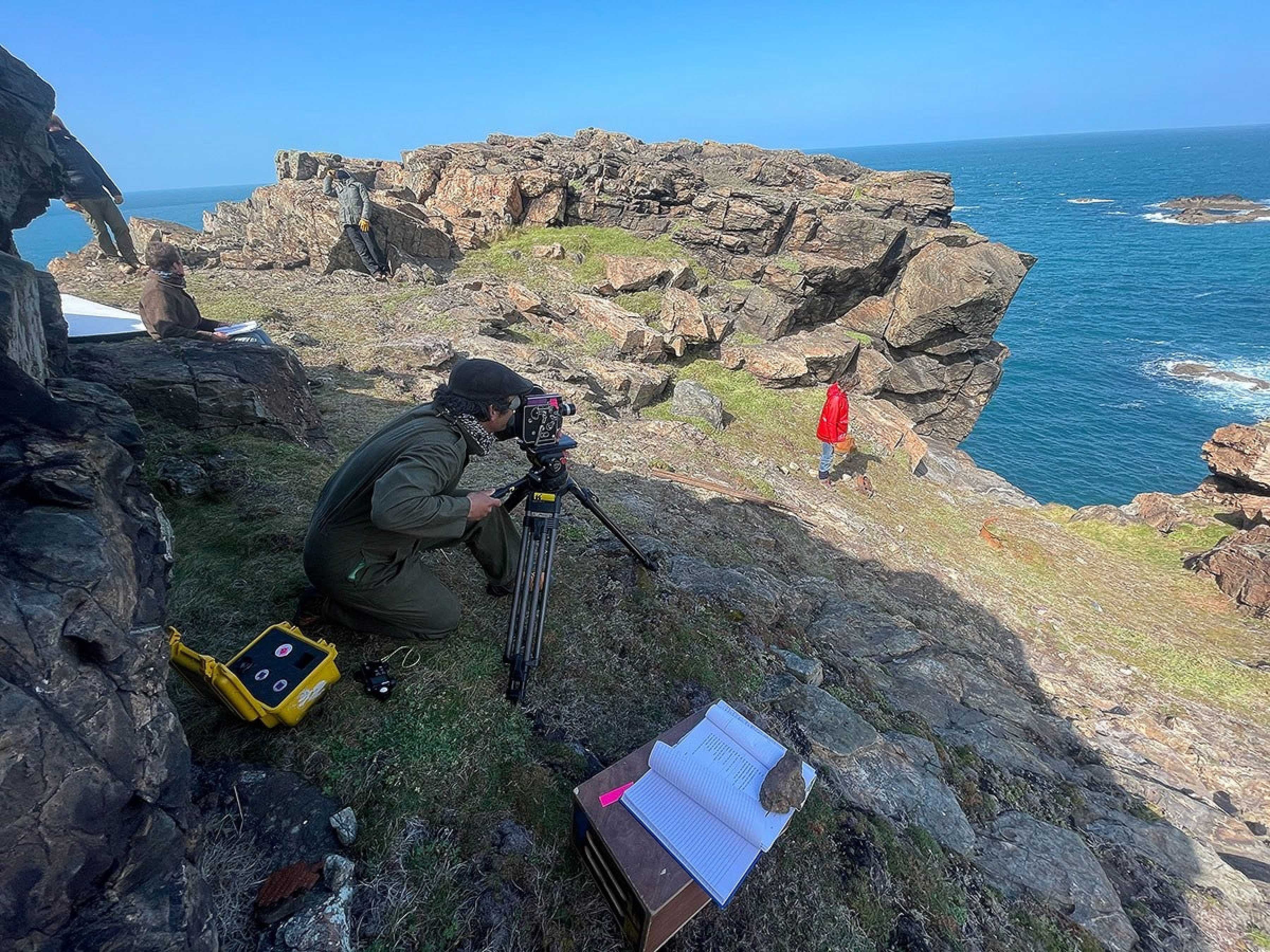 Giving more details about the origins of the story, Jenkin reveals, "When I was small and at an impressionable age, we would visit the Merry Maidens, a stone circle not far from my gran's house in West Penwith. Legend had it that the stones were the petrified remains of a group of girls punished for dancing across the moorland on a Sunday to the tune of two pipers, who had also been set in stone.
"These images stayed with me and, years later, I found myself lying awake, wondering about those stones, what might they be up to, under cover of darkness, out there on their own, on the moor, with no one watching. This was the starting point for Enys Men."
Set in 1973, precisely five decades before its scheduled release, Jenkin adds, "I purposely wanted the film to feel and look of that era, as it were a lost rarity uncovered from the archives. But it would have been difficult to create that '70s aesthetic in B&W and think it required color as an essential aesthetic."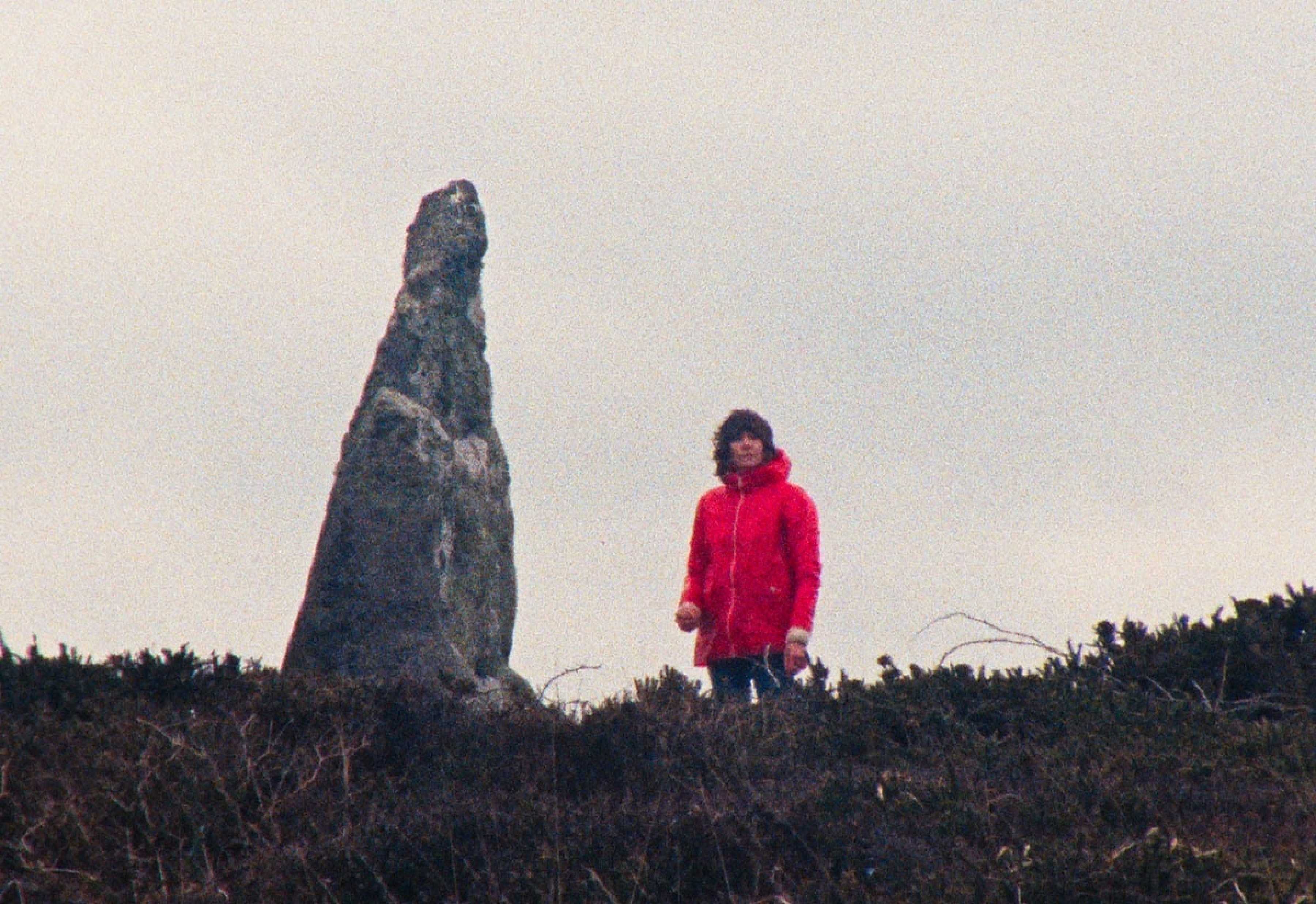 In terms of visual references and other filmmaking inspirations, Jenkin says The Volunteer's red coat was an accidental motif, rather than a conscious homage to Nicholas Roeg's Don't Look Now (1973, DP Anthony Richmond BSC ASC). The sinister, time-slipping editorial techniques were, however, influenced by other productions, such as Red Shift (1978), directed by John Mackenzie and Jerzy Skolimowski's The Shout (1978, DP Mike Molloy).
"I build the storytelling in the edit," Jenkin says, "It's where the magic of the images, sound, score, aural atmospheres and foley get reworked to fit the beats, rhythms and repetitions that make the final film."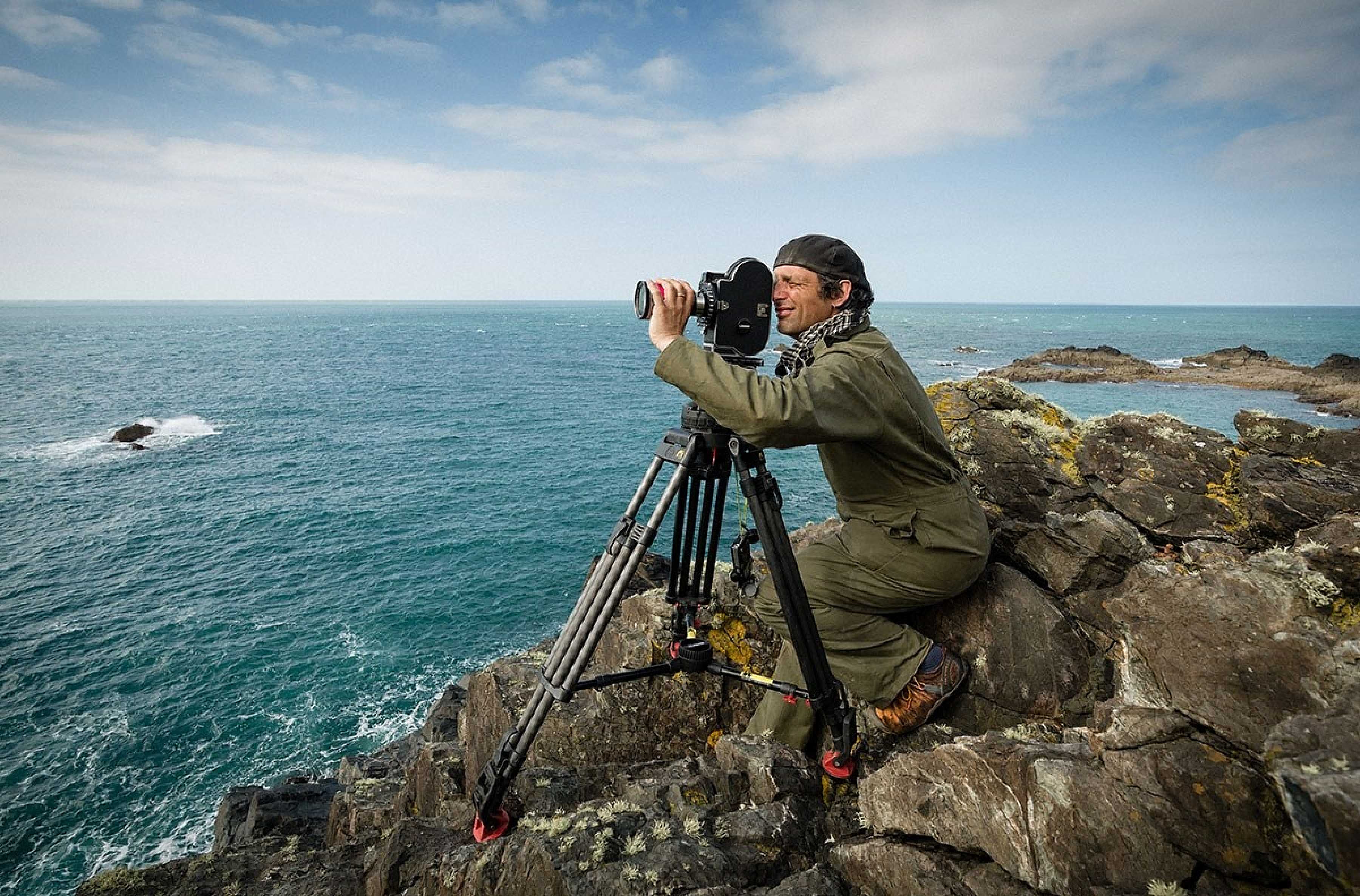 Production on Enys Men took place over 21 shooting days, during March and April 2021, at locations around the West Penwith area of Cornwall and Mullion Cove, just a short drive from his studio in Newlyn.
"The UK was in lockdown at the time, but the guidelines allowed us to work wearing masks and observing social distancing protocols," he recalls. "I love the experience of the shooting schedule. The outside world doesn't exist, and the collective energy is intense. Everyone is focused and that's the best time to make creative decisions together."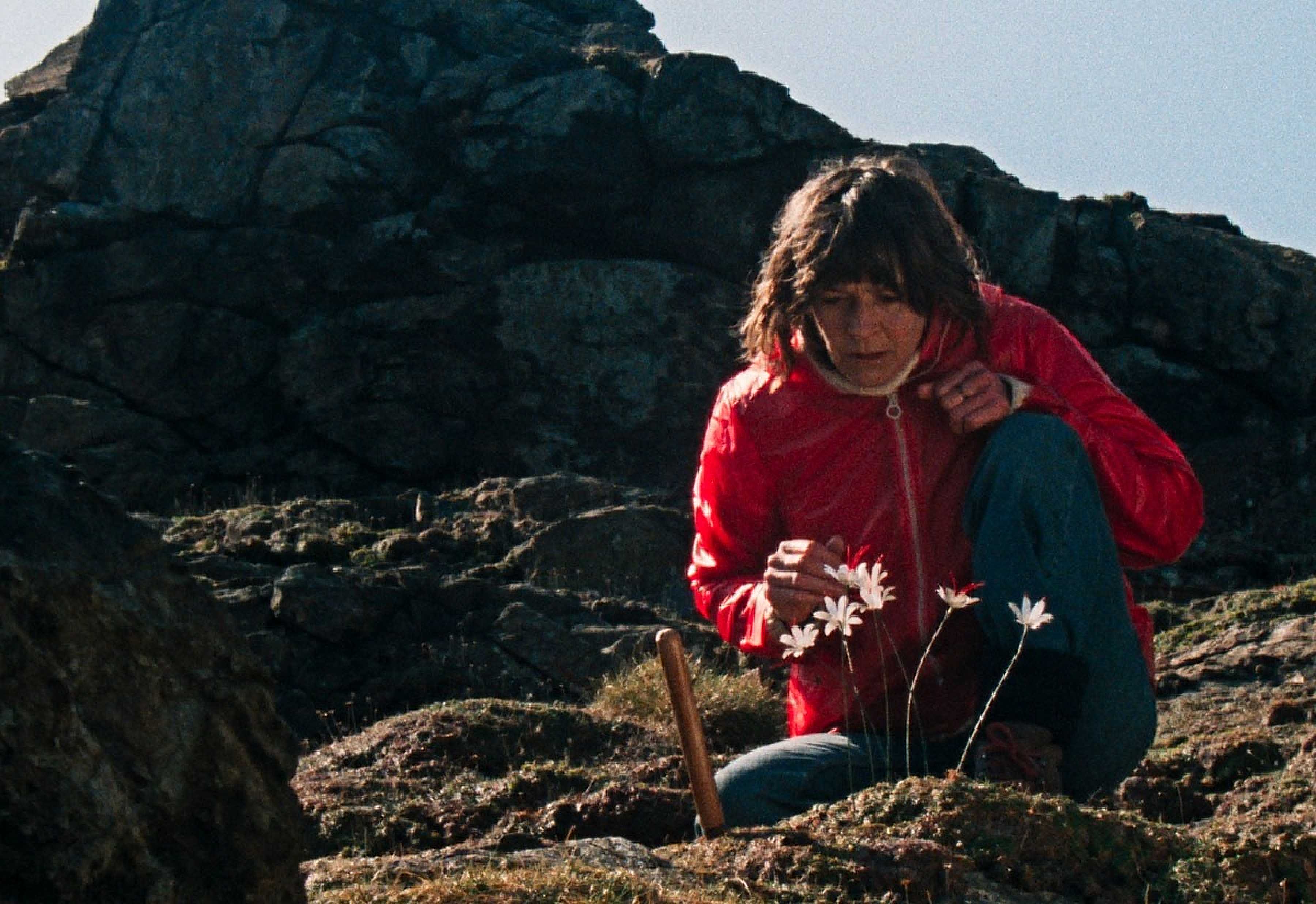 Jenkin filmed Enys Men using his own Bolex H-16 SB camera and Bolex Prime lenses of varying lengths, including 10, 15, 26, 50 and 75mm. Using an adaptor, specially-developed by camera engineer Les Bosher, Jenkin was also able to fit a vintage ARRI Carl Zeiss Vario-Sonnar 11-100mm T2 PL-mount zoom lens to the camera.
"I shot with the 15mm in tighter interior locations, and occasions when I needed to frame a bit wider. But I predominantly used the same Kern Macro-Switar 26mm f1.1 lens that I used for the vast majority of Bait. It has such warm color. Although I couldn't detect it through the viewfinder and despite meticulous measurements, the image was a little soft through that lens. But then again, I'm not interested in perfection or consistency.
"I also incorporated a few zooms into the visual language of the film, as I like them aesthetically, and the paradox that although our eyes don't zoom, our attention does sort of hone-in on things. There's a real human element to those zooms in Enys Men as it was quite an effort to manipulate those lens moves by hand with consistency, and this played into the slightly creaky, handmade and imperfect nature of the overall look."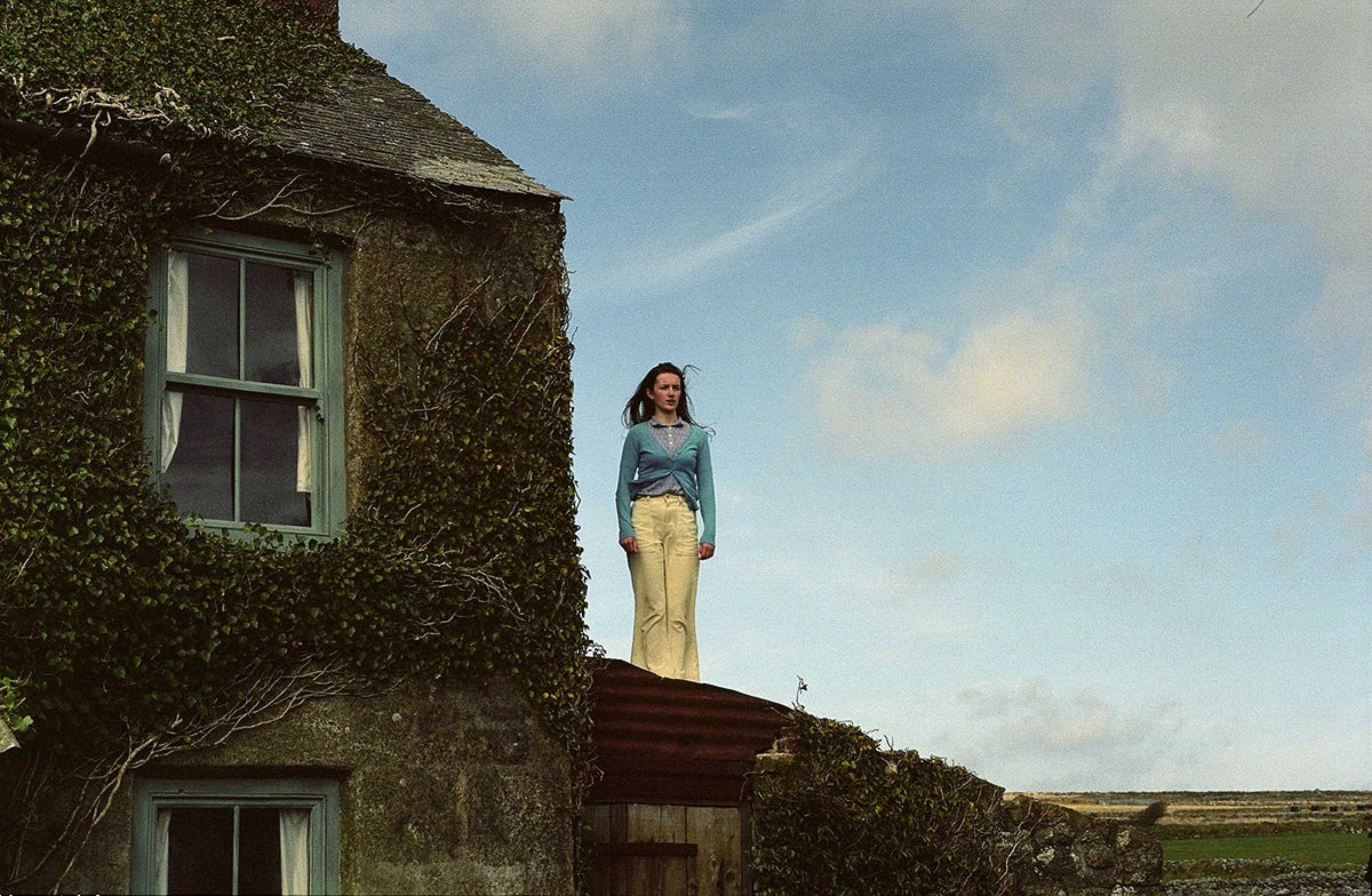 Jenkin chose to shoot the exterior day scenes on KODAK VISION3 50D Color Negative Film 7203, using available light for the most part, with KODAK VISION3 250D Color Negative Film 7207 on the day interiors, frequently under-exposing both filmstocks for aesthetic purposes. He employed KODAK VISION3 500T Color Negative Film 7219 for all of the night exterior/interior scenes. The bedroom and tin-mine scenes were generally illuminated by the light emanating from double-wicked candles, supplemented by soft flickering keynotes from a minimal number of Kino Flo lighting fixtures.
All of the exposed negative was processed by Kodak Film Lab at Pinewood before being scanned to 4K. The lab team were given express instructions about not performing any sort of ultrasonic cleaning, so as to remove dust or other particulates, and there was to be no image stabilization or elimination of gate weave either, as these are all key ingredients in Jenkin's visual recipe.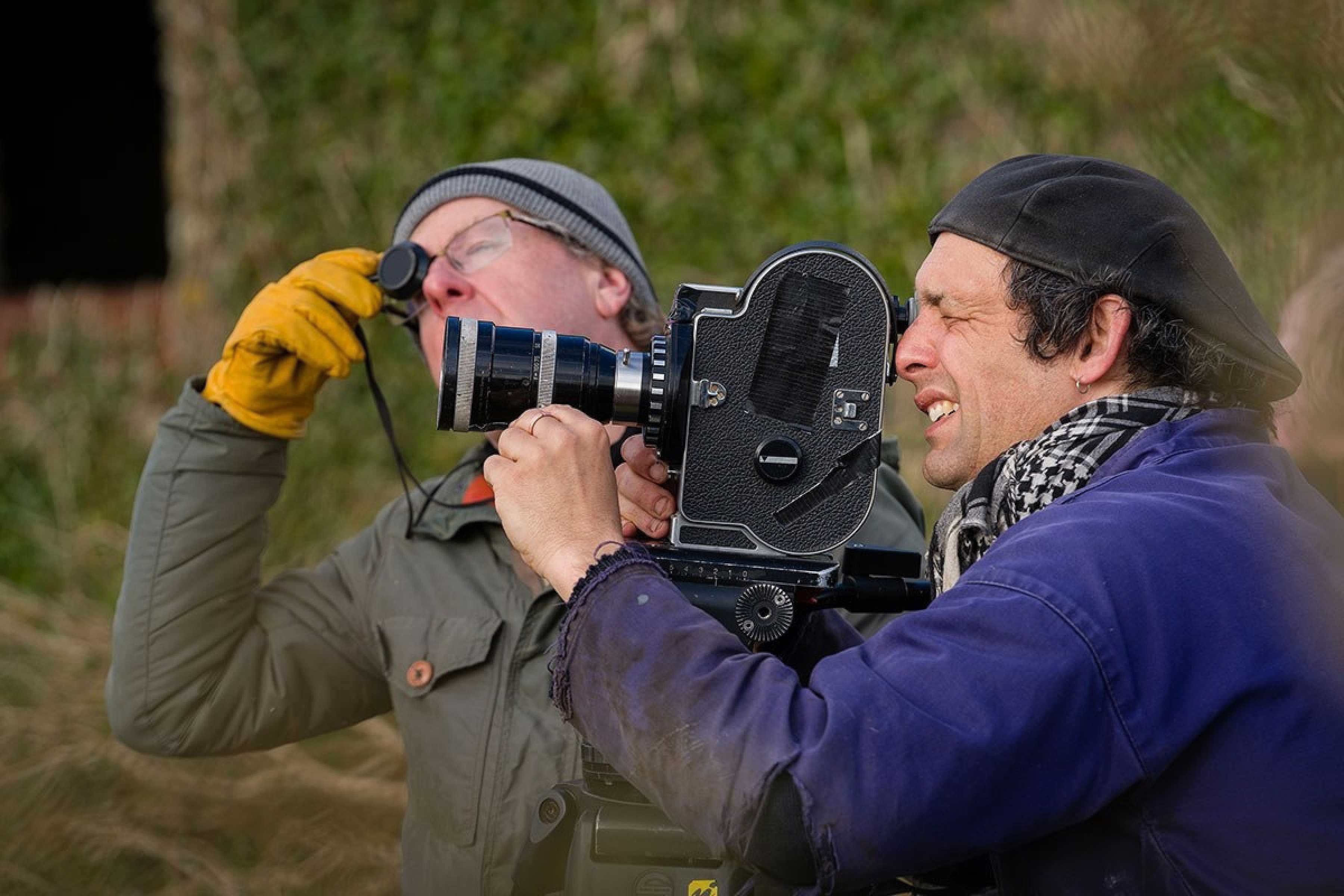 Jenkin operated the camera himself throughout production, mainly from sticks, although the tight confines of the cottage required him to shoulder the camera, pressed up firmly in a doorway or corner to keep the framing as steady as possible.
Jenkin says he doesn't regard himself as a cinematographer, rather that's a role which combines the skills of Colin Holt, working as lighting camera. "I operated the camera in every instance, but collaborated closely with Colin on the lighting, and together we make the role of the DP. It's unconventional, but that's the way it is.
"We shot pretty much all of the exteriors in natural, available light, sometimes with a reflector to bounce the illumination onto a face. We also used real daylight as the basis of the lighting for the interiors, as the cottage was small and we were never far from a window. But depending on the weather, we had to supplement that with daylight-balanced bounced-light from outside on occasion. There are some inconsistencies between those scenes, and the direction of the shadows we threw up onto the walls, as we shot some of the interior scenes at different locations. But we could not resist those temptations as they subtly add something of the supernatural to the visual storytelling."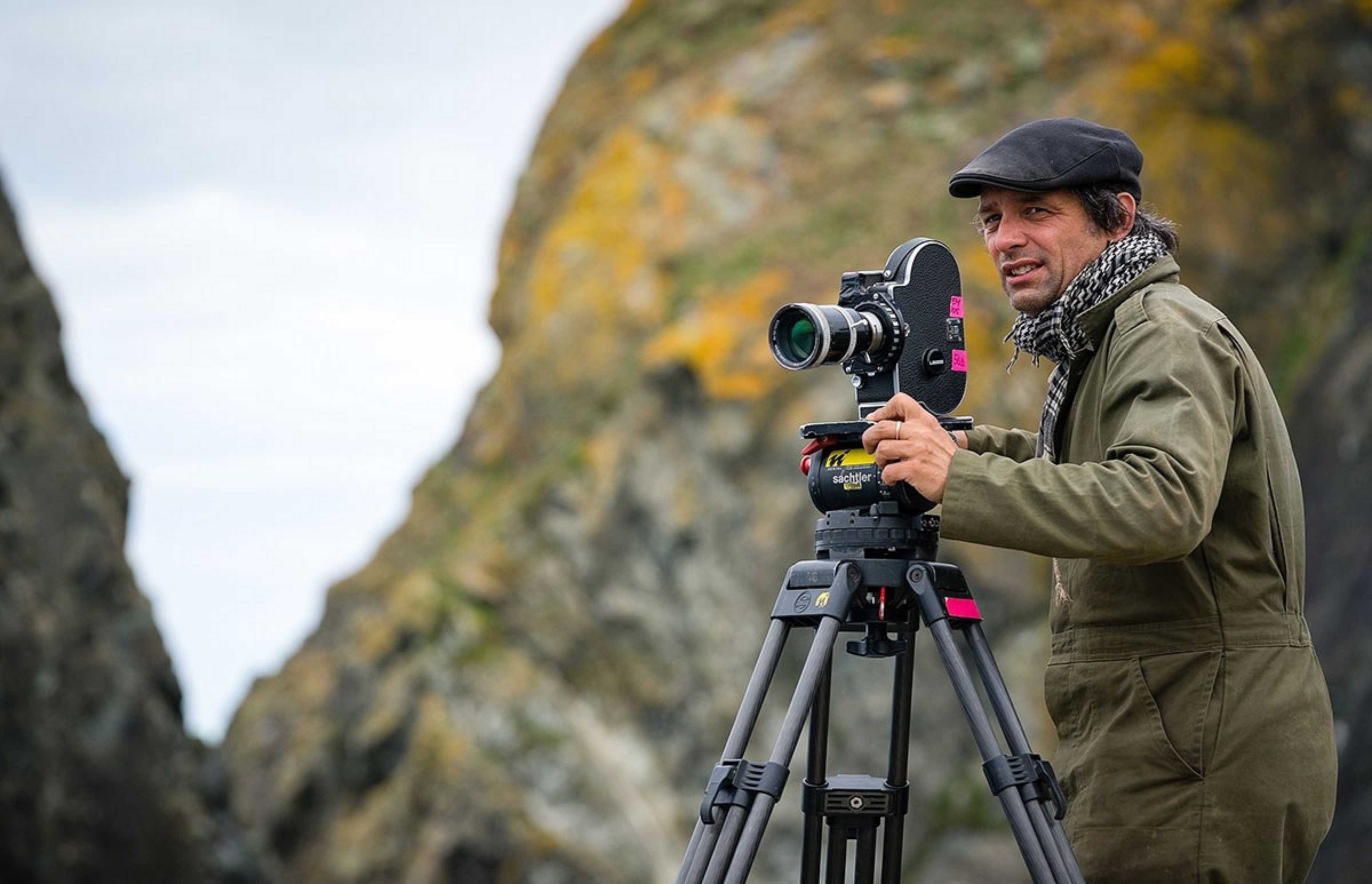 "I just love shooting on film, that's what gets me up in the morning," Jenkin concludes. "What also blows me away is that, in this day-and-age, when digital capture is so prevalent from iPhones to high-end cinematography cameras, wherever I go to screenings and film festivals, there are so many young people who want to know about film. They want to shoot on Super8mm and 16mm. It isn't for personal nostalgic reasons. It's essentially because they've grown up in a digital age and film looks so different and visually exciting to them by comparison. It's also tactile and real when you get the chance to work with it."
Enys Men was produced by Denzil Monk, and is a Bosena Production, presented by Film4 in association with Sound/Image Cinema Lab, distributed in the UK by BFI. It's a remarkable odyssey.