Filmmaker Stories
British filmmakers resurrect VistaVision for their short film 'Ellston Bay'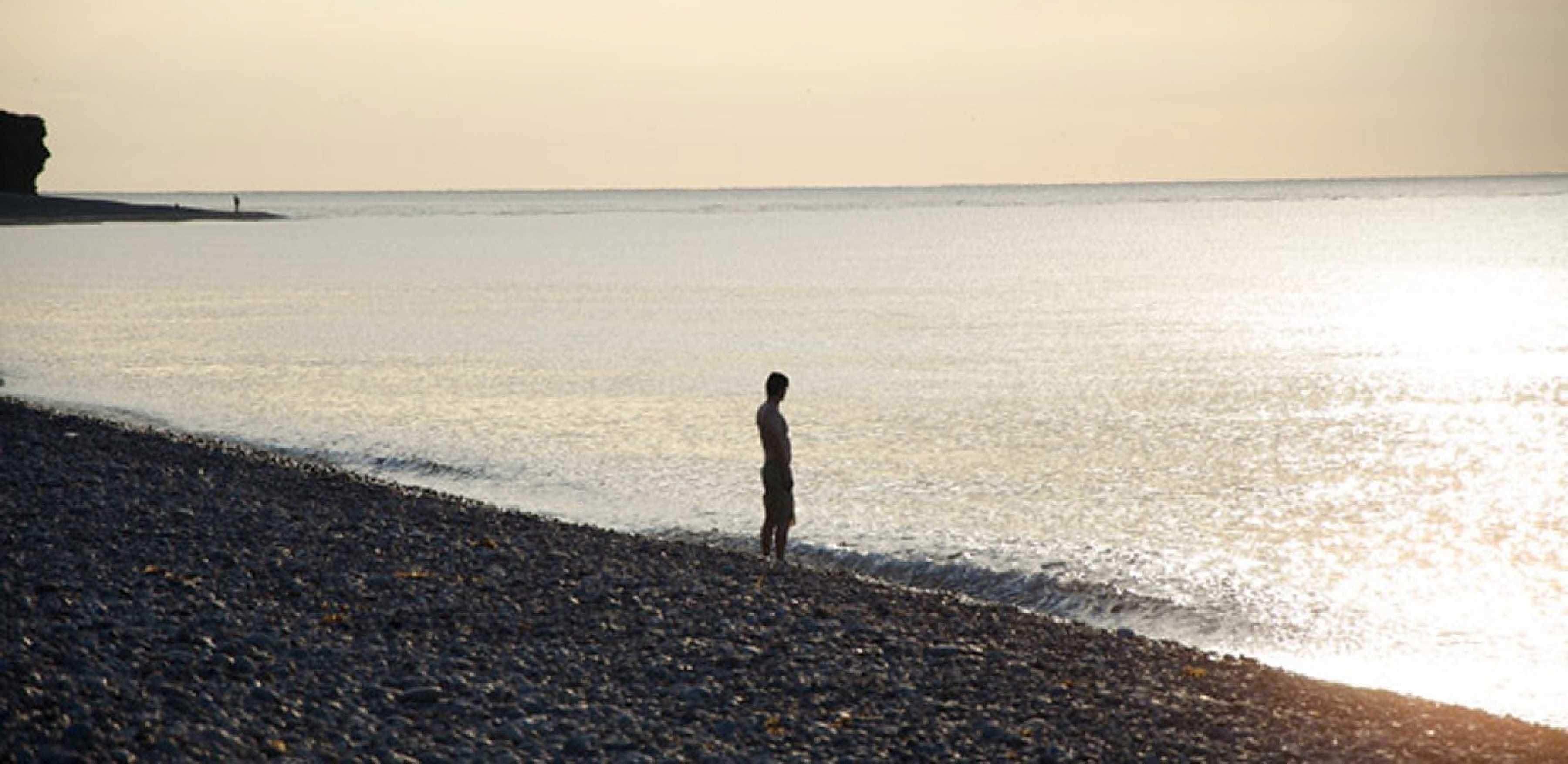 The worldwide renaissance of film has encouraged two British filmmakers to revive the classic VistaVision format for their psychological mystery short Ellston Bay. With a groundswell of film-industry support, plus a successful Kickstarter campaign, helping to get the project underway, producer Tristan Loraine and director/cinematographer Nicholas Eriksson are so enthused by the result of using the immersive, high-resolution celluloid format, they now aim to enter Ellston Bay in competition at the 2017 Cannes Film Festival and to screen it there on film.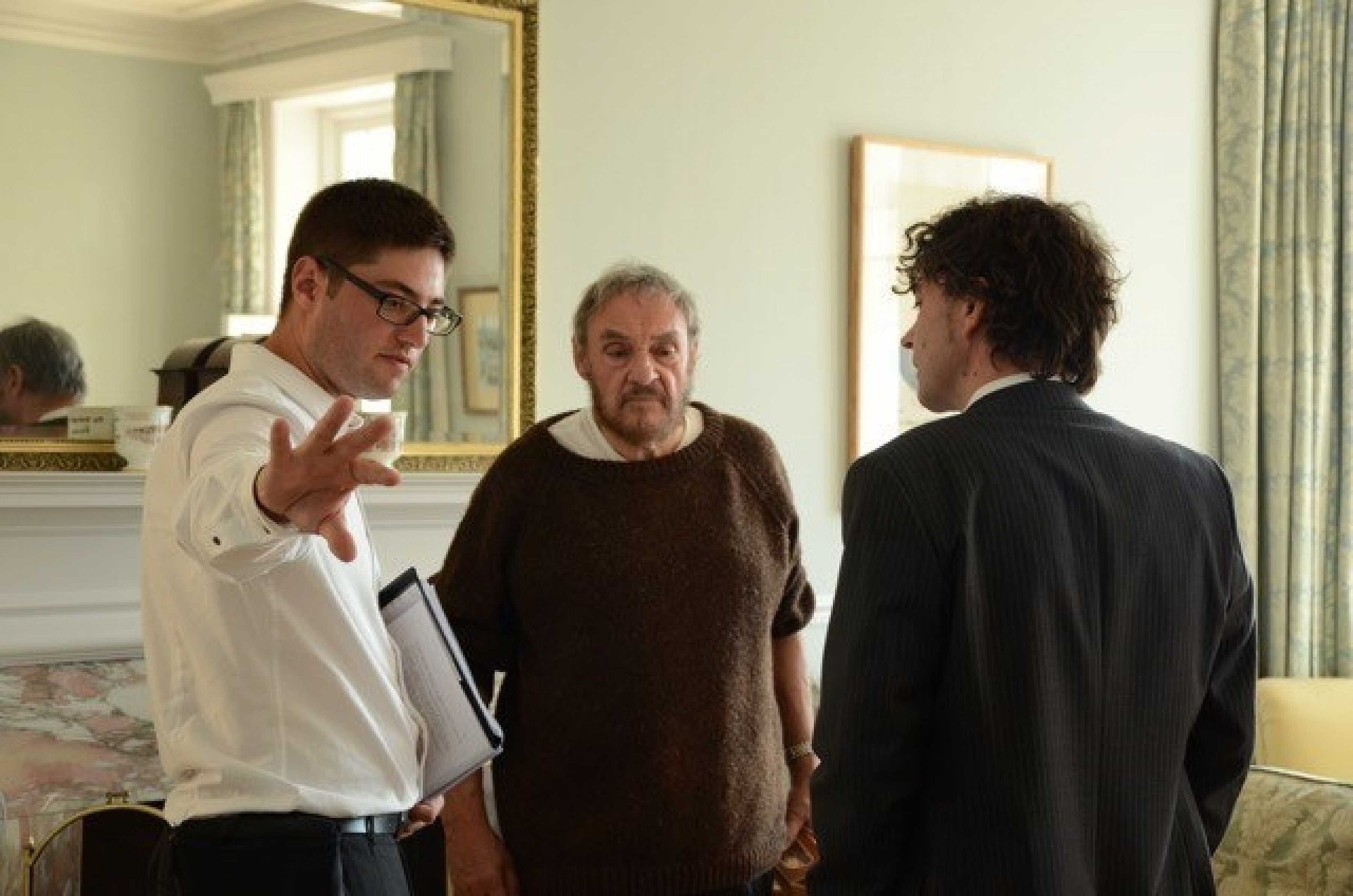 Ellston Bay is the story of Keir (Richard Kovacs), a middle-aged man, who decides to visit his estranged father (John Rhys-Davies) living on the coast in the family home where he grew up. But when he arrives his father is nowhere to be found. As time passes, Keir finds himself increasingly and compulsively drawn to the ocean and its healing properties. Gradually, he unearths a dark secret that the villagers of the quiet seaside town have kept hidden for many decades.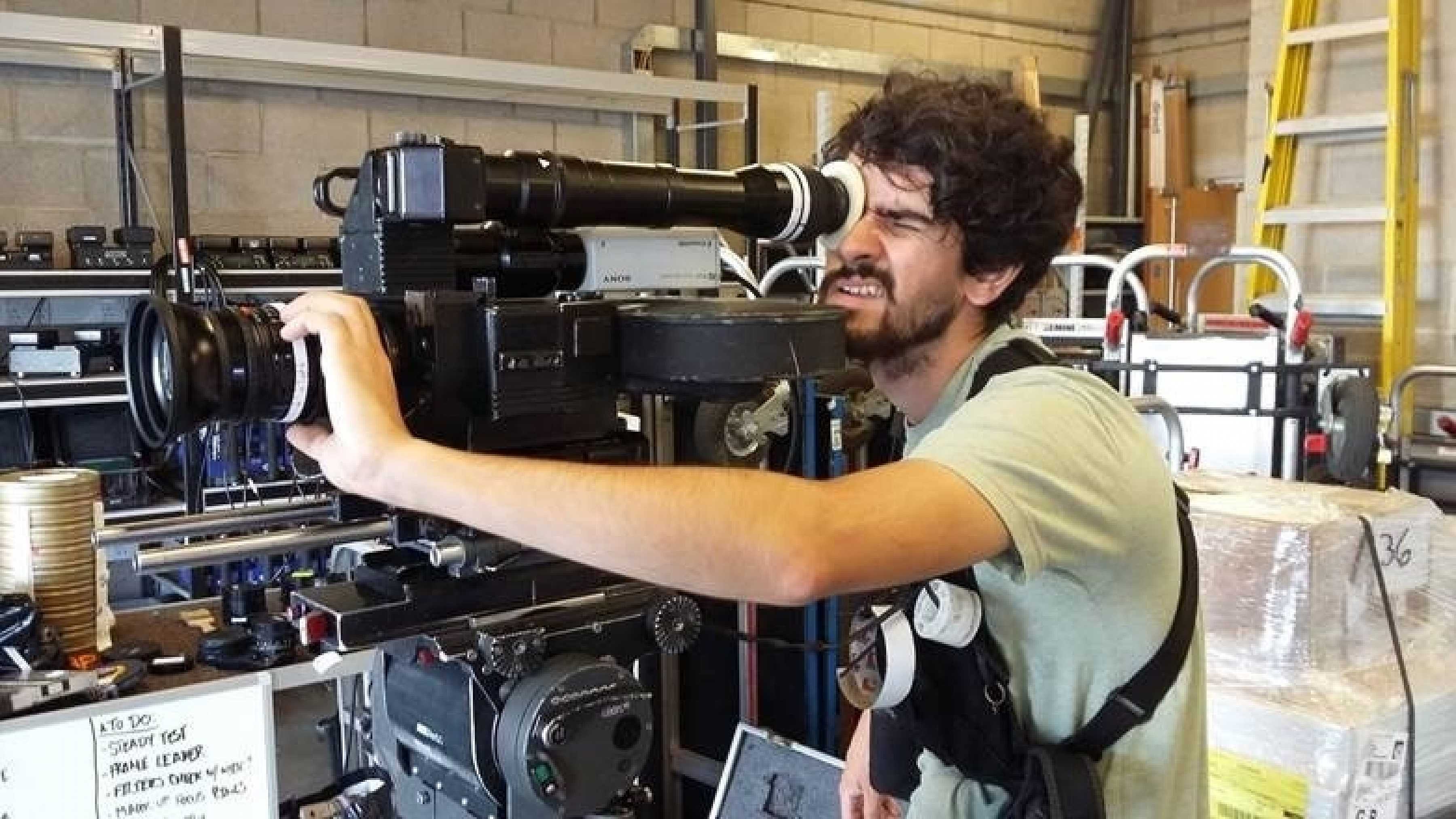 "We wanted to give the audience a cinematic experience that they do not get on a day-to-day basis," says Loraine. "Considering our options carefully, Nick and I recognized that VistaVision has very special visual properties. It is one the most immersive of the motion picture film formats, with astounding clarity and detail, delivering a visceral and moving experience. So we decided to originate Ellston Bay entirely in VistaVision, which is something that had not been done for many decades on a narrative project."
VistaVision was originally created by the film technicians at Paramount in 1954 as a large-format attraction to counter the perceived threat of television. The 35mm filmstrip runs horizontally through the camera, as opposed to vertically, with the sprocket holes above and below frame. This arrangement delivers a frame-width of 8-perforations and an overall frame size that is double that of a normal 35mm photographic frame, yet with an almost identical 1.5:1 (3:2) aspect ratio. As the camera system uses spherical lenses, the result is a high-resolution film format, without image distortion.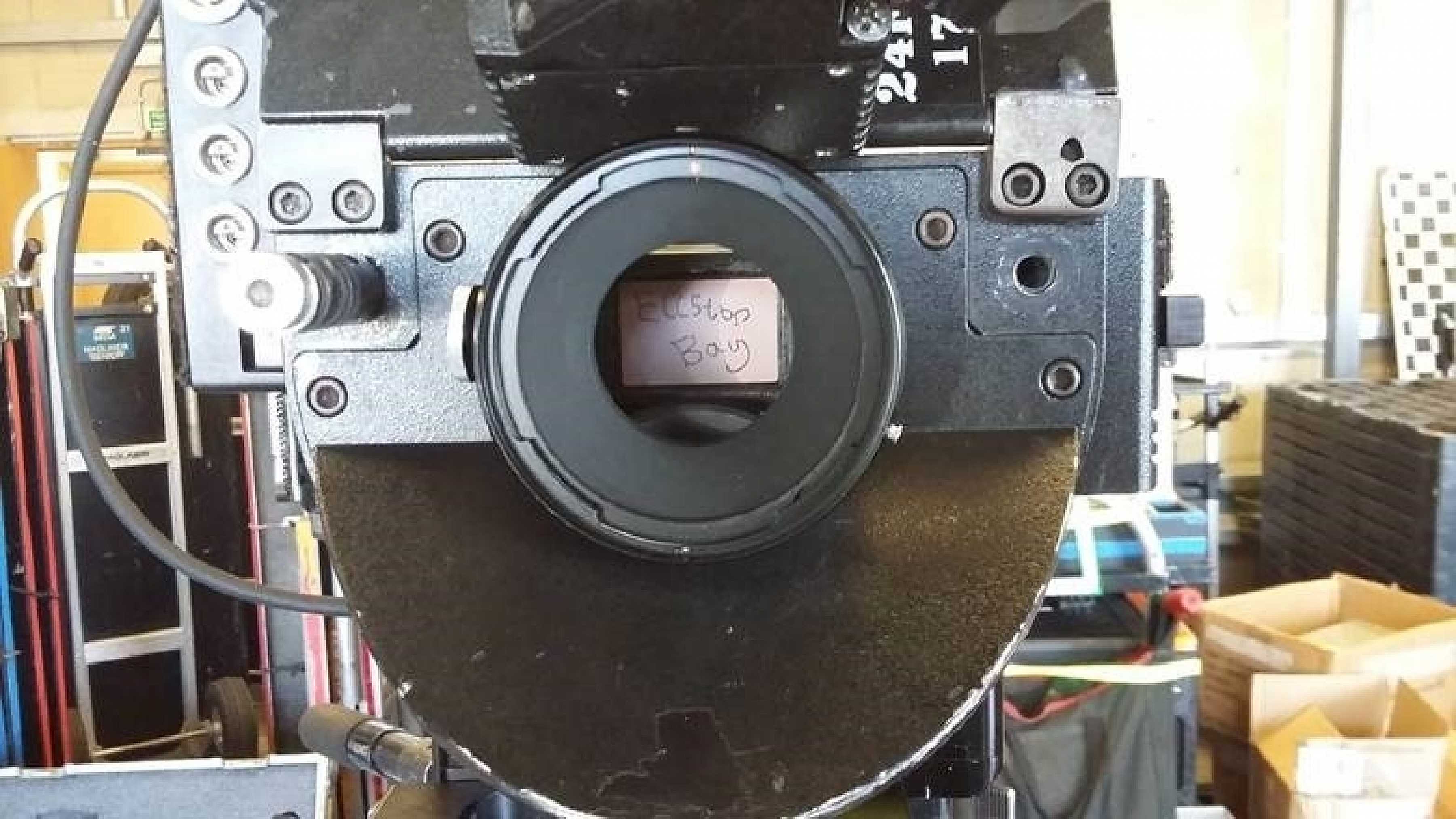 Paramount introduced VistaVision at Radio City Music Hall, New York, on October 14, 1954, with the debut screening of White Christmas, starring Bing Crosby and Danny Kaye, directed by Michael Curtiz. Other renowned filmmakers of the era fell in love with the quality of the images produced by the VistaVision format, most famously Alfred Hitchcock who used it for To Catch A Thief (1955), Vertigo (1958) and North By Northwest (1959), John Ford who produced The Searchers (1956) in VistaVision, and Charles Walters who used it for MGM's hit-comedy musical High Society (1956).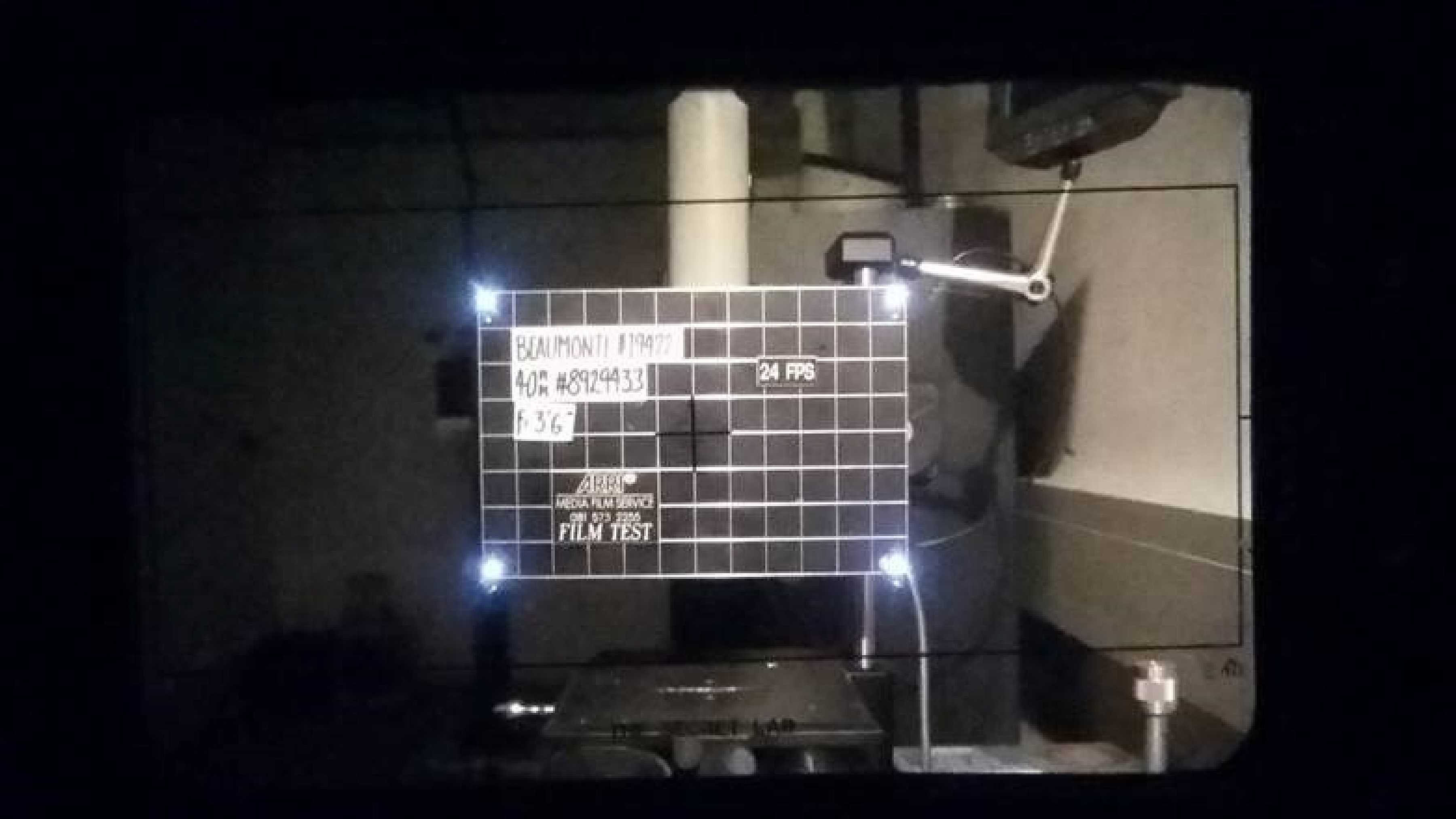 VistaVision, though, went into near-obsolescence as four-perforation formats – including CinemaScope and Anamorphic – became the preferred choice for big screen entertainment by Hollywood studios, as they used less stock in cameras and projectors. However, VistaVision's high-resolution properties meant it has enjoyed widespread use in more recent years in special effects, by directors such as Christopher Nolan who employed the format for set-piece action sequences The Dark Knight and miniature work in Interstellar.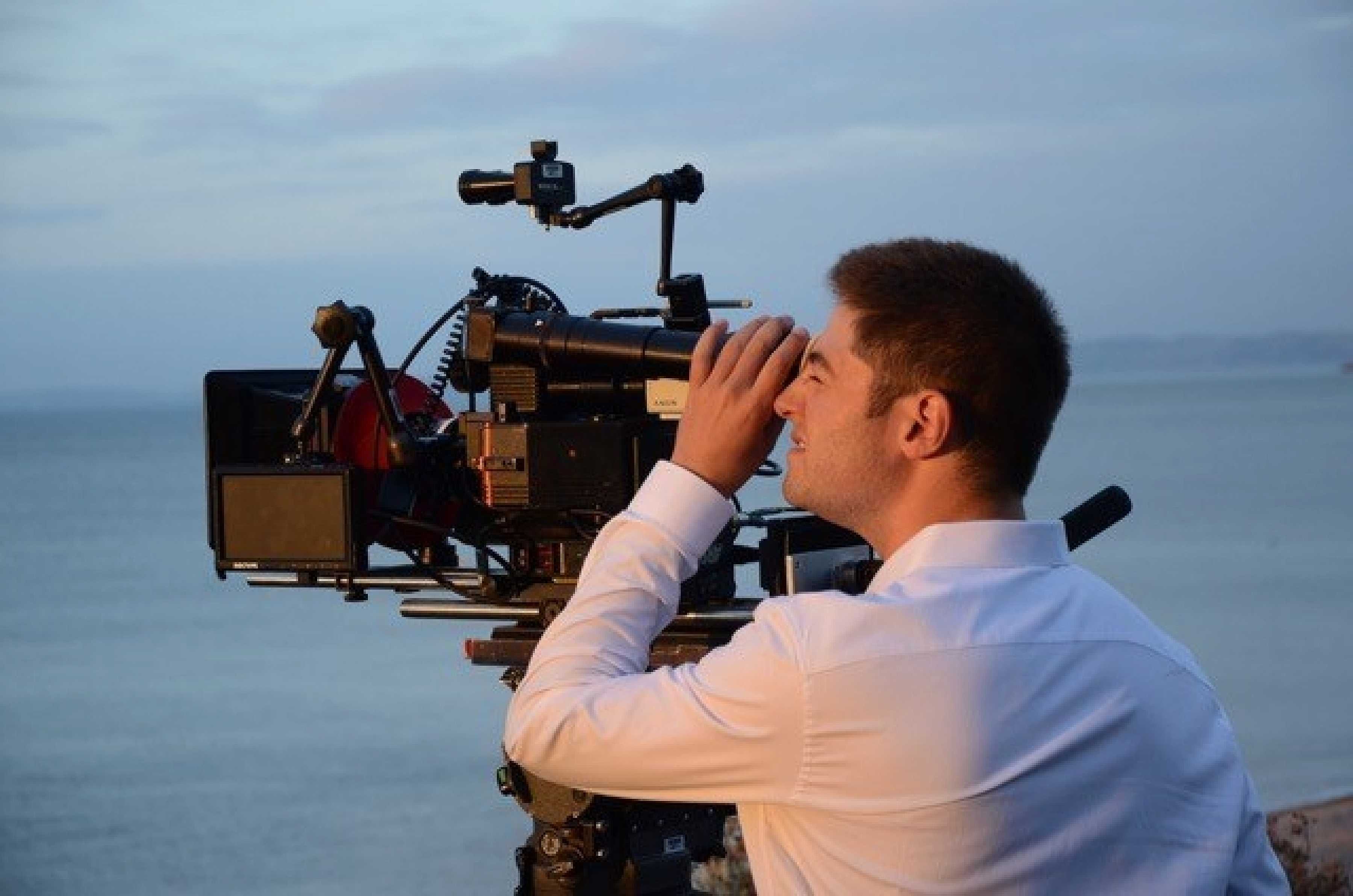 Ellston Bay was shot over a six-day period, in favourable weather conditions, during mid-September 2016, at locations around the small seaside town of Budleigh Salterton, East Devon.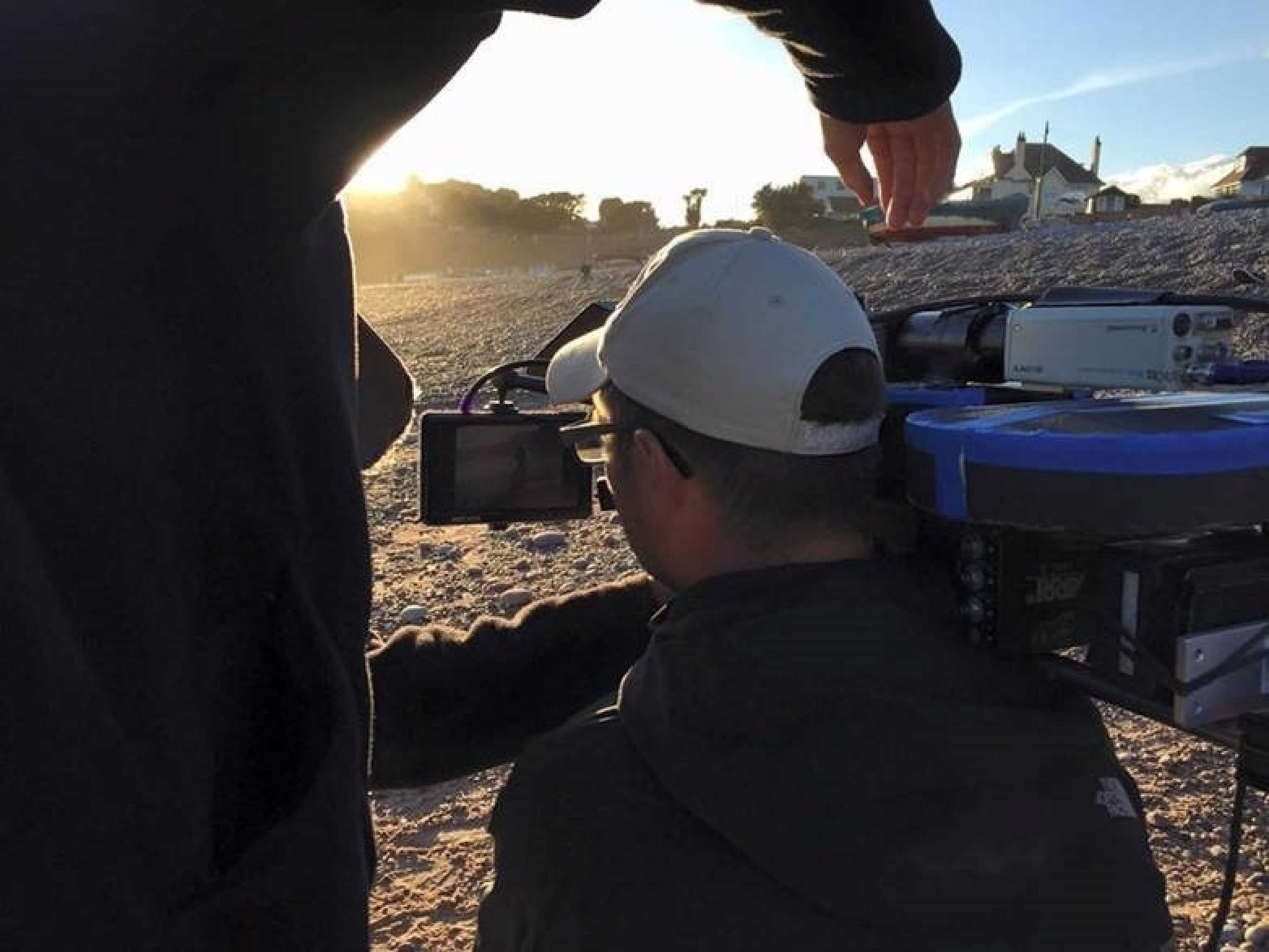 "Even though it's a psychological drama, with a horror element, I wanted Ellston Bay to have a naturalistic look, and to let any stylisation come from the environment and natural beauty of the landscape," says Eriksson. "Our art director, Luke Tristan-Haines, suggested a carefully-considered colour palette that would complement our ambitions in achieving a timeless look. We agreed that, with the exception of black and white, we would try to integrate earthy, organic reds and greens into our choice of props and costume design. This also led to more thoughtful framing on my part, as I was always reflecting on this key creative decision when surveying the scene. We did our very best to avoid the addition of modern materials, such as plastics, signage and road markings. It means a great deal that audiences can place Ellston Bay in any time period."
Eriksson continues: "I also felt that shooting in available light would go a long way to help the audience suspend their disbelief and, when combined with the emotional qualities of VistaVision, it would make the audience feel as if this story could very well be occurring in front of their eyes. I find the taller 1.5:1 VistaVision image a far more immersive experience on a large-format IMAX screen, than a widescreen 2:35:1 image on a traditional theatre screen."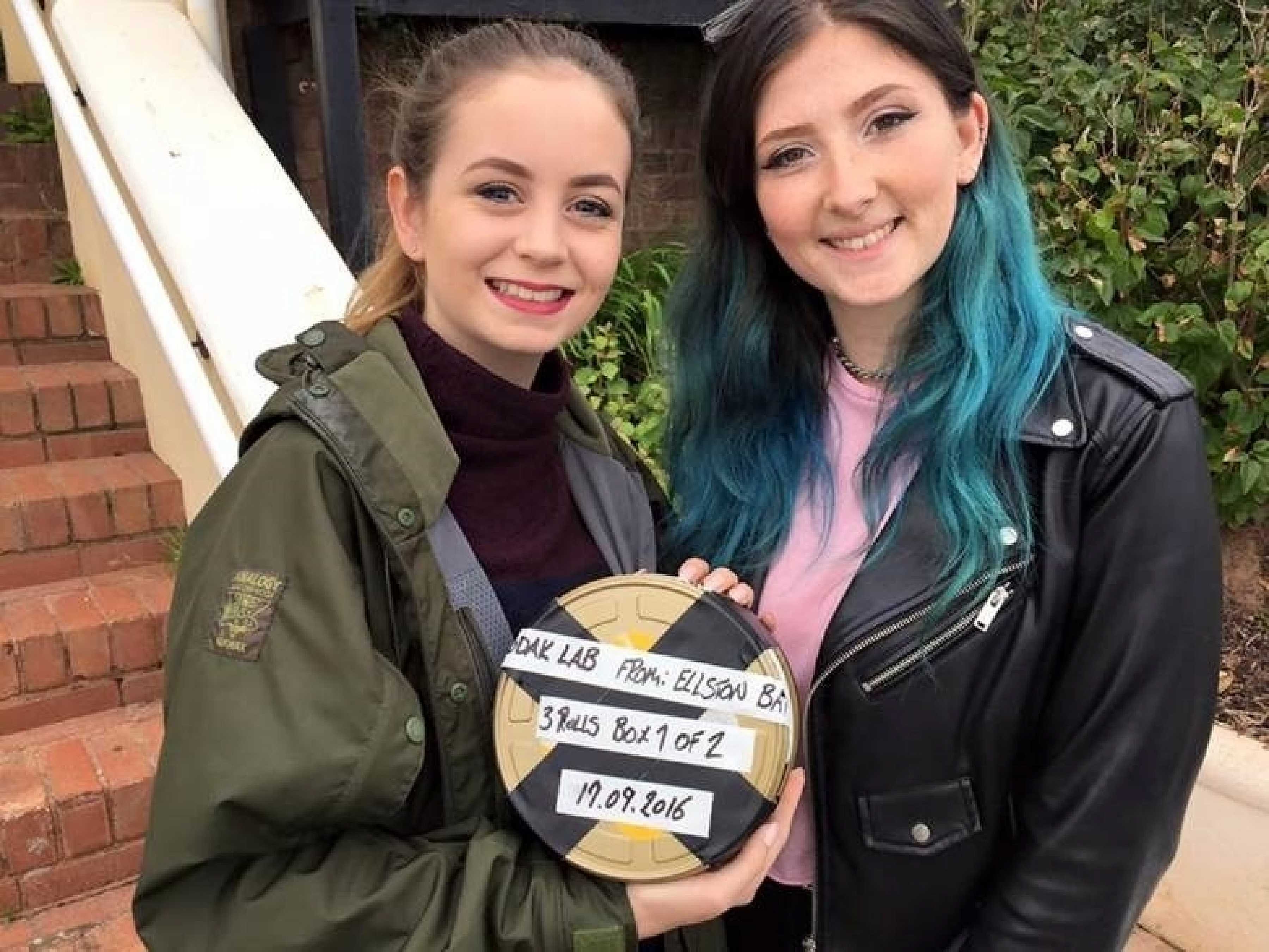 A Beaumonte VistaVision camera was supplied by Camera Revolution, whilst Eriksson's preferred Hasselblad lenses were supplied by Pro Centre in East London. Additional camera accessories were sourced from ARRI Rental. "The VistaVision camera-and-lens lump is relatively compact in terms of size," Eriksson notes, "and it's just like using any other film camera really, except you're capturing stunning image quality.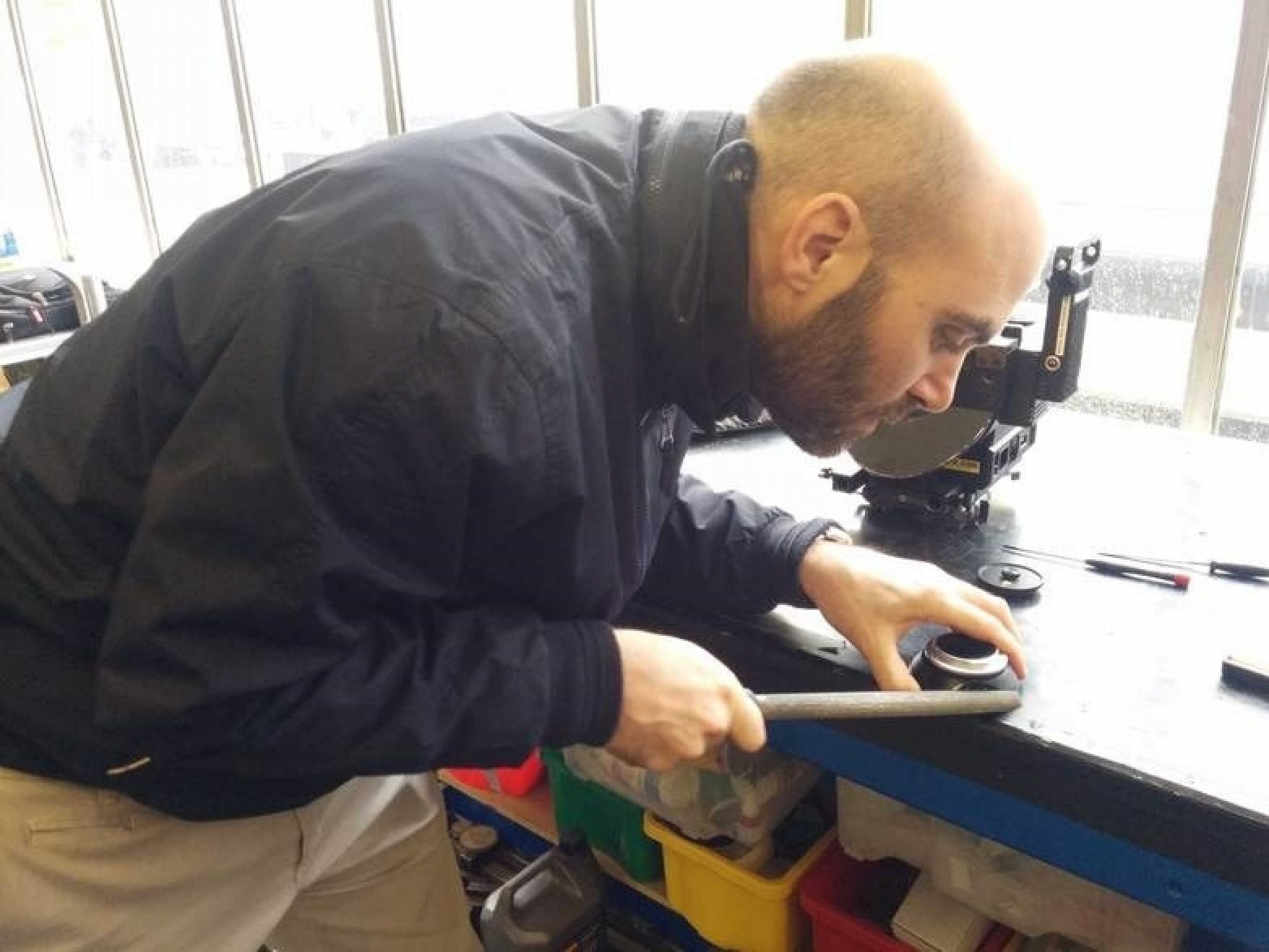 Eriksson selected KODAK VISION3 50D Color Negative Film 5203 film for the day exteriors and KODAK VISION3 250D Color Negative Film 5207 for interior scenes. "Since we were shooting in VistaVision, I wanted to get the cleanest-possible film look, and the two Kodak daylight stocks work well together in this respect," he explains. "As 70% of the film is set outdoors, the 50D was our workhorse. It has great texture and dynamic range, whilst the grain brings a certain liveliness to the image which I like, as opposed to the clinical sterility you can get in the digital image.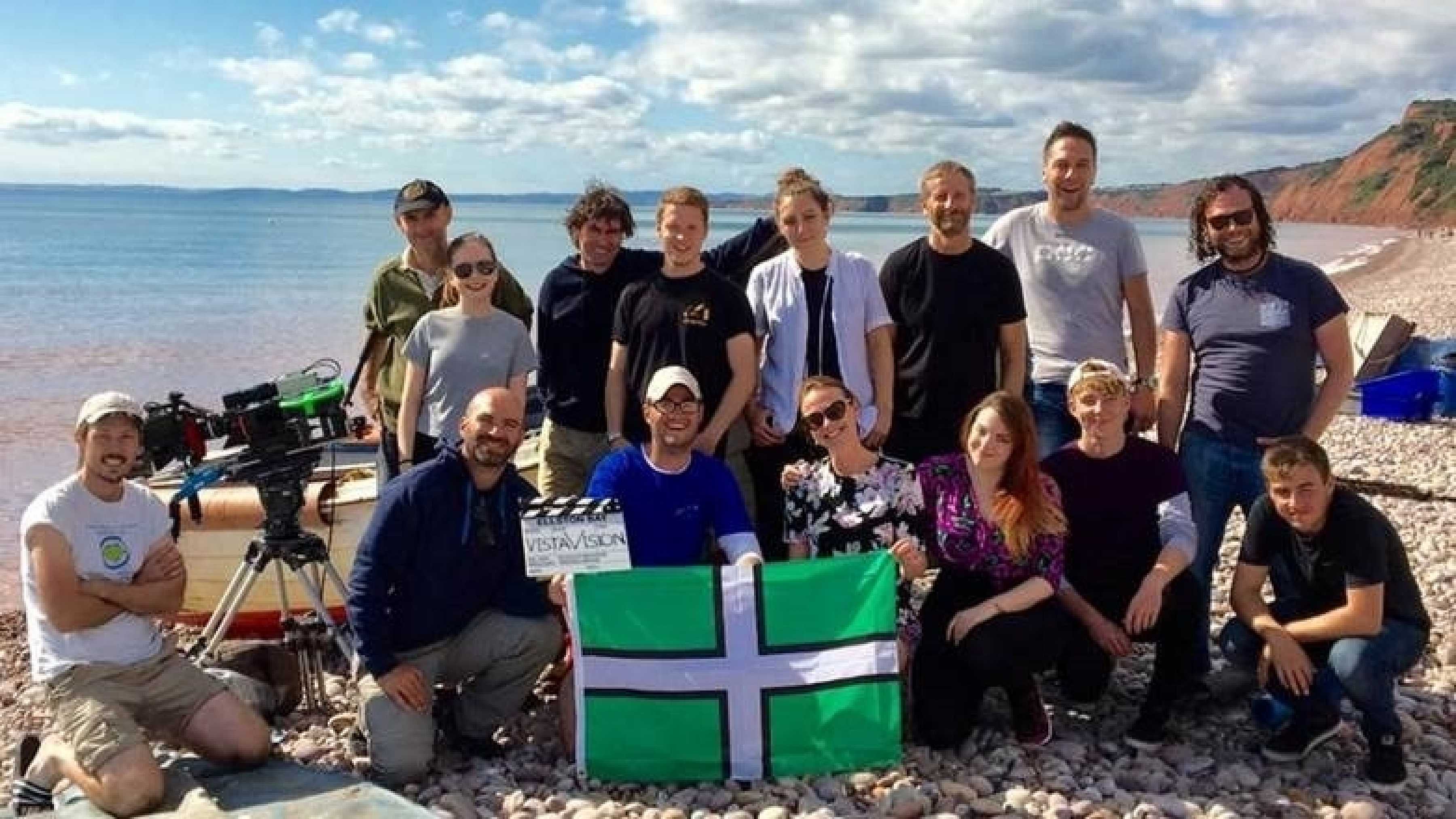 "The 250D has exceptional dynamic range, and its ability to capture highlight details is unparalleled. We were shooting next to the ocean in good weather. When the sun is out, the sea acts like a giant mirror and bumps the light up. So I was able get great exposures on the interior shots, without needing to supplement the lighting with HMIs too much. Although there was often a lot of glare, plus all manner of reflections to consider, the 250D captured details in the highlights on interior shots without any problems, and the results look fantastic."
To assist with the budget Kodak, together with KODAK Film Lab London (formerly i-Dailies), provided a generous stock, processing and scanning package to the production. The negative was scanned at Full HD on an ARRISCAN for offline editing, with a re-scan of the original 8-perf VistaVision negative selects at 4K for the final online. From this digital master, head colourist Toby Tomkins at Cheat London will perform the final DI grade. Final deliverables will include a film print, plus 2K and 4K DCPs.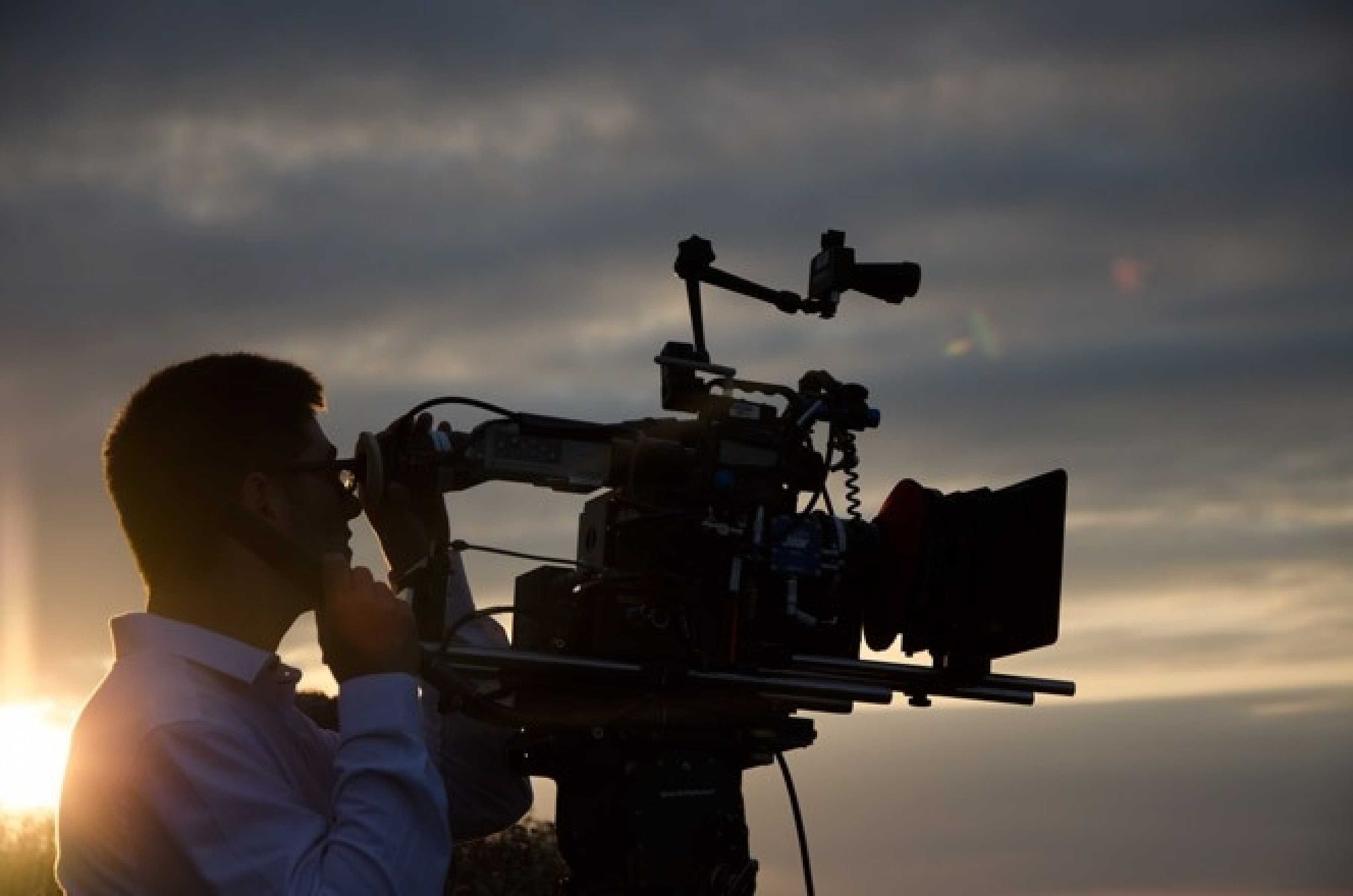 Along with screening Ellston Bay at Cannes, Loraine and Eriksson hope to release on 4K Blu-Ray, as the VistaVision format will hold up well on the new format, and are planning special screenings at the BFI IMAX in London, with the support of projectionist Michael Ford.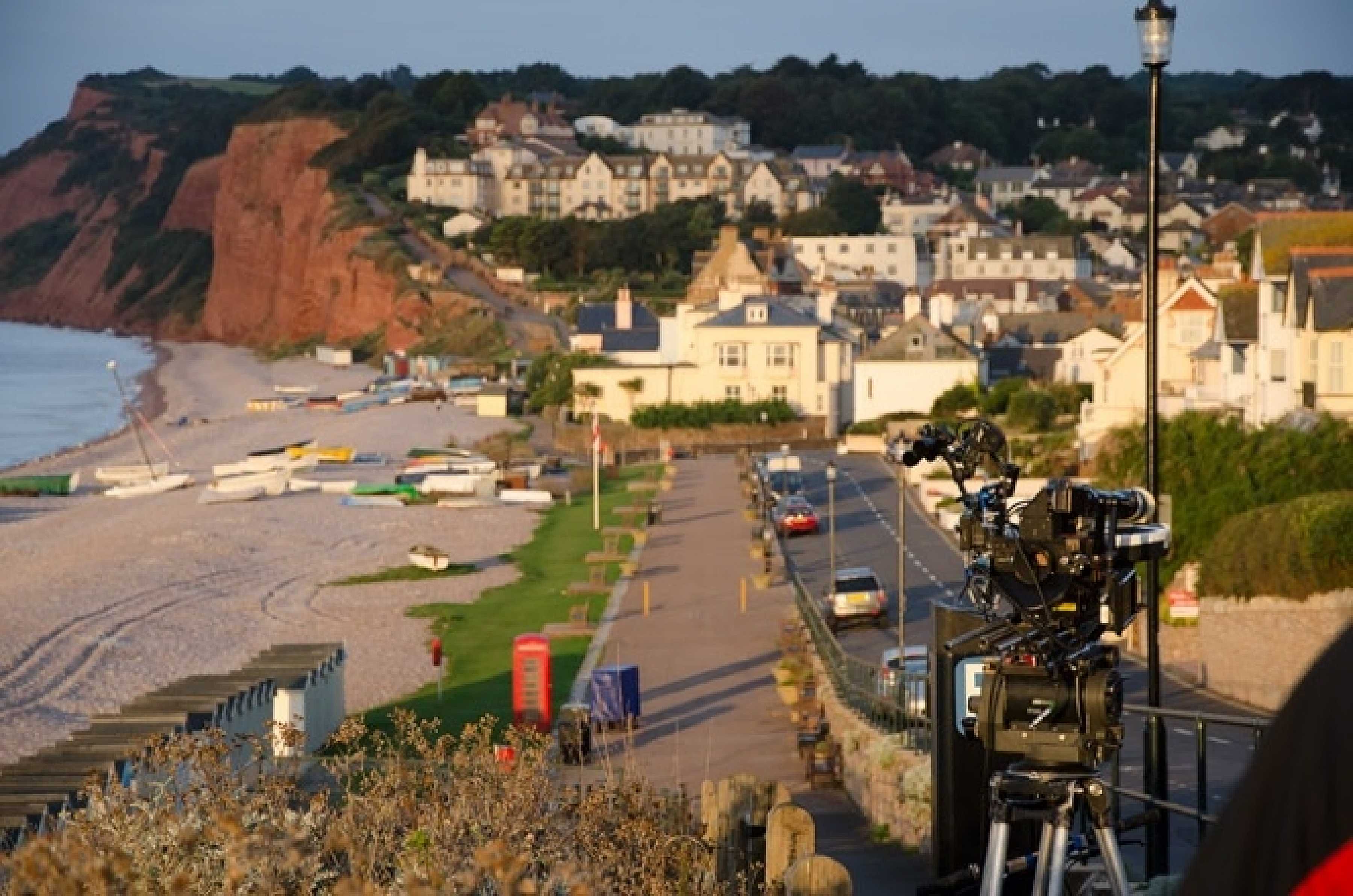 "Ellston Bay is a highly-ambitious project, and one which has required a great deal of external support to make it happen," says Loraine. "But when you approach an investor, or someone from whom you need practical support, film has so much more credibility and buy-in than digital. Anyone can shoot digitally, but people take proper filmmaking much more seriously. That's how we attracted our acting talents in the first place.
"It's also thanks to the generous support of Kodak, KODAK Film Lab London, Camera Revolution, ARRI Media, many film professionals lending their time and expertise, and the people of Budleigh Salterton, that we have been able to realize this project to its full potential. The result is a very rare event – something that hasn't been seen in contemporary cinema for a considerable time – and we are thrilled by the outcome."
Loraine concludes: "We would love to get a buzz going at the 2017 Cannes Film Festival – not just about our VistaVision production, but about film in general. I want other producers to know how accessible and useable film really is, and its advantage to the final product. Your film production will open doors and you will get a stand-out result. Film is infinitely better than digital."