Filmmaker Stories
Kodak large format film enables IMAX™ and 65mm capture on Christopher Nolan's 'Dunkirk'
May 26, 1940. Operation Dynamo is about to swing into action. Following defeat in the Battle of France, large numbers of British, French, Belgian and Canadian troops are trapped by the German army on the beaches and harbour at Dunkirk.
A flotilla of 800 boats – destroyers, merchant ships, trawlers, pleasure steamers and sailing yachts – is dispatched in a desperate attempt to rescue the soldiers from certain destruction.
Written, co-produced and directed by Christopher Nolan, Dunkirk recounts one of the pivotal moments of WWII, which saw the evacuation of 338,000 allied troops. But the Warner Bros. Pictures' production is not a traditional war movie. Rather, it is a relentless, suspenseful, survival experience – told in the present tense from land, sea and air, with Kodak large format film used to capture the action in both IMAX (15-perf) and 65mm (5-perf)*.
As cinematographer Hoyte van Hoytema FSF NSC ASC explains, "What really hit me, when I first read Chris' script, was that this film did not concern itself with the typical, brutal aspects of warfare. The aim instead was to merge spectacle with emotion, to portray the intensity of this terrible experience and the basic human desire to survive. Chris wanted to tell the story visually, with as much clarity as possible, to make you feel as if you are right there inside the events as they unfold, reacting with the characters."
Van Hoytema had previously shot Interstellar for Nolan, using a combination of Kodak large format film, for IMAX capture, and 35mm celluloid. However, with the emphasis on capturing detail and reality, Dunkirk was planned predominantly as an IMAX film production.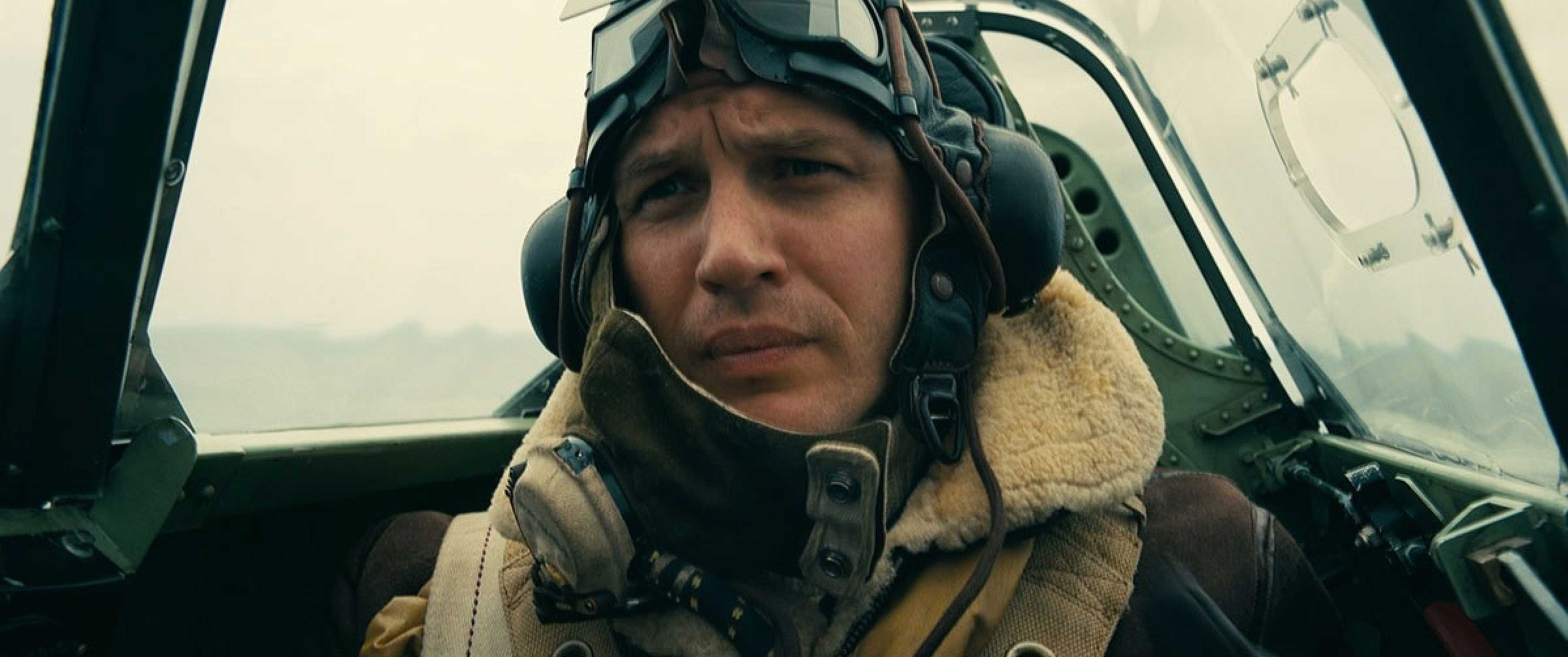 "Chris is a champion of film, so Dunkirk was always going to be a film project," Van Hoytema said. "If you want to tell a story in a visual way – as a dramatic, close-up, immersive experience – film remains the No.1 choice. The sheer quality and reality of the 15-perf IMAX film frame is ridiculous. We shot so much IMAX film footage on Interstellar that it was logical to base Dunkirk around the same film format."
As it turned out, Dunkirk actually consumed more IMAX film footage than any of Nolan's previous films ­­– an estimated 75 percent – with the rest shot on the same filmstock in 5-perf 65mm.
"Whilst we wanted to tell the story with as much clarity as possible, IMAX cameras are noisy on set," Van Hoytema said. "So, we shot IMAX film whenever we could and used the next best film format, 5-perf 65mm, for the dialogue scenes. It was purely a practical decision. Obviously, it required a lot of special tinkering and engineering to mount the IMAX film cameras on ships and aeroplanes, but we had already done quite a bit of that on Interstellar, and we both really enjoy these sorts of challenges."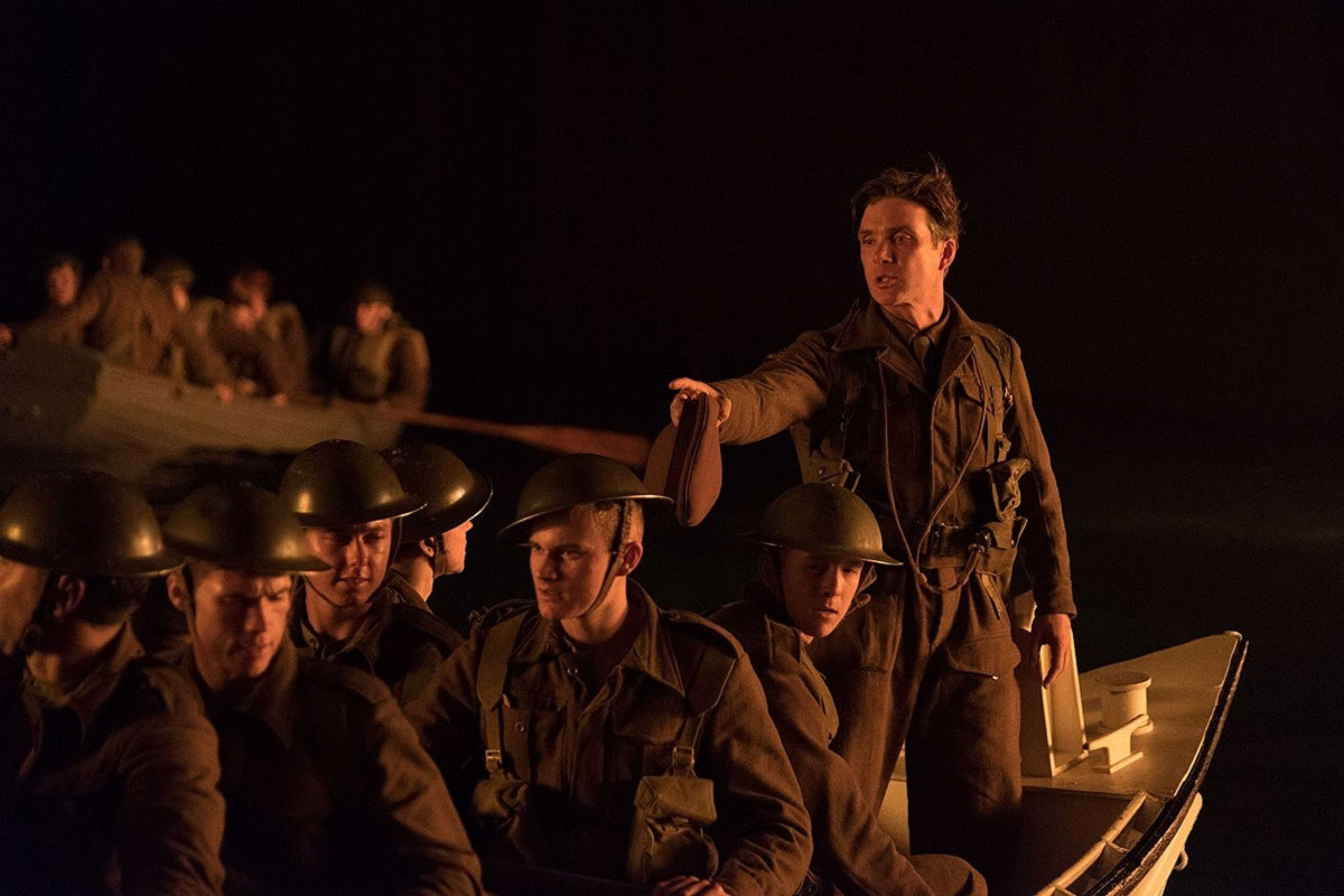 Dunkirk stars actors Fionn Whitehead, Kenneth Branagh, Jack Lowden, Harry Styles, Cillian Murphy, Mark Rylance and Tom Hardy. Filming on large format Kodak stock began on May 23, 2016 in Dunkirk and involved around 6,000 extras. Nolan and Van Hoytema were determined to shoot in natural, available light and to shoot as much of the movie as possible in-camera, thereby avoiding the need to scan the film downstream for VFX and bypassing degradation of the image. Indeed, this saw the use of constructed props – soldiers and military vehicles – to create the illusion of a large army on the beaches.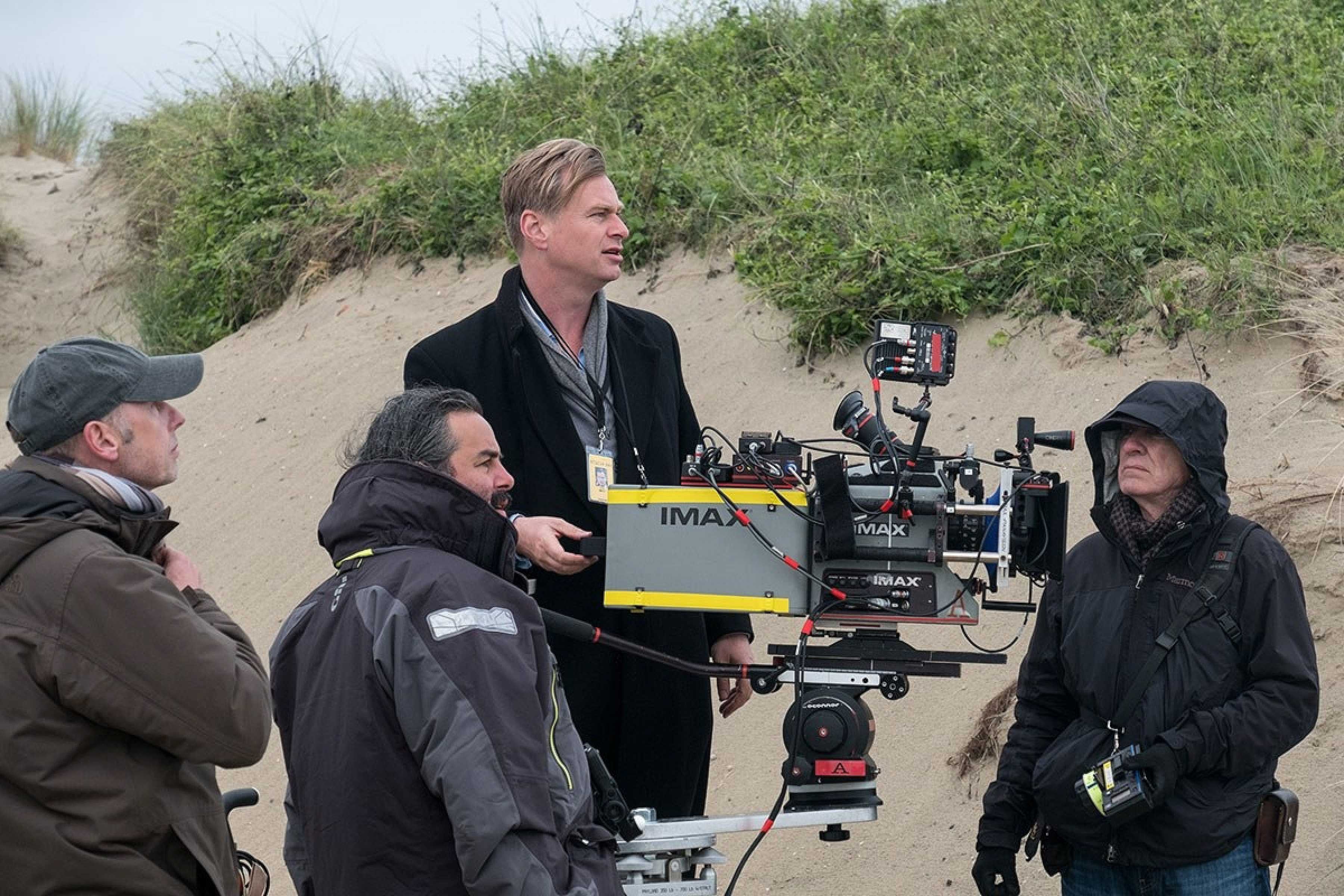 During the 75-day shoot, filming of the sea scenes took place at IJsselmeer inland lake in the Netherlands, followed by Swanage and Weymouth on the Dorset coast for the aerial dogfight sequences. Water tanks at Warner Bros.' Stage 16 and Universal Pictures' Falls Lake in Los Angeles were used to film the exteriors and interiors of sinking ships. (During production, Van Hoytema said he and Nolan had several conversations about shooting large format with Branagh, as the actor/director was in the throes of preparing to shoot Murder On The Orient Express on Kodak 65mm, releasing later in 2017.)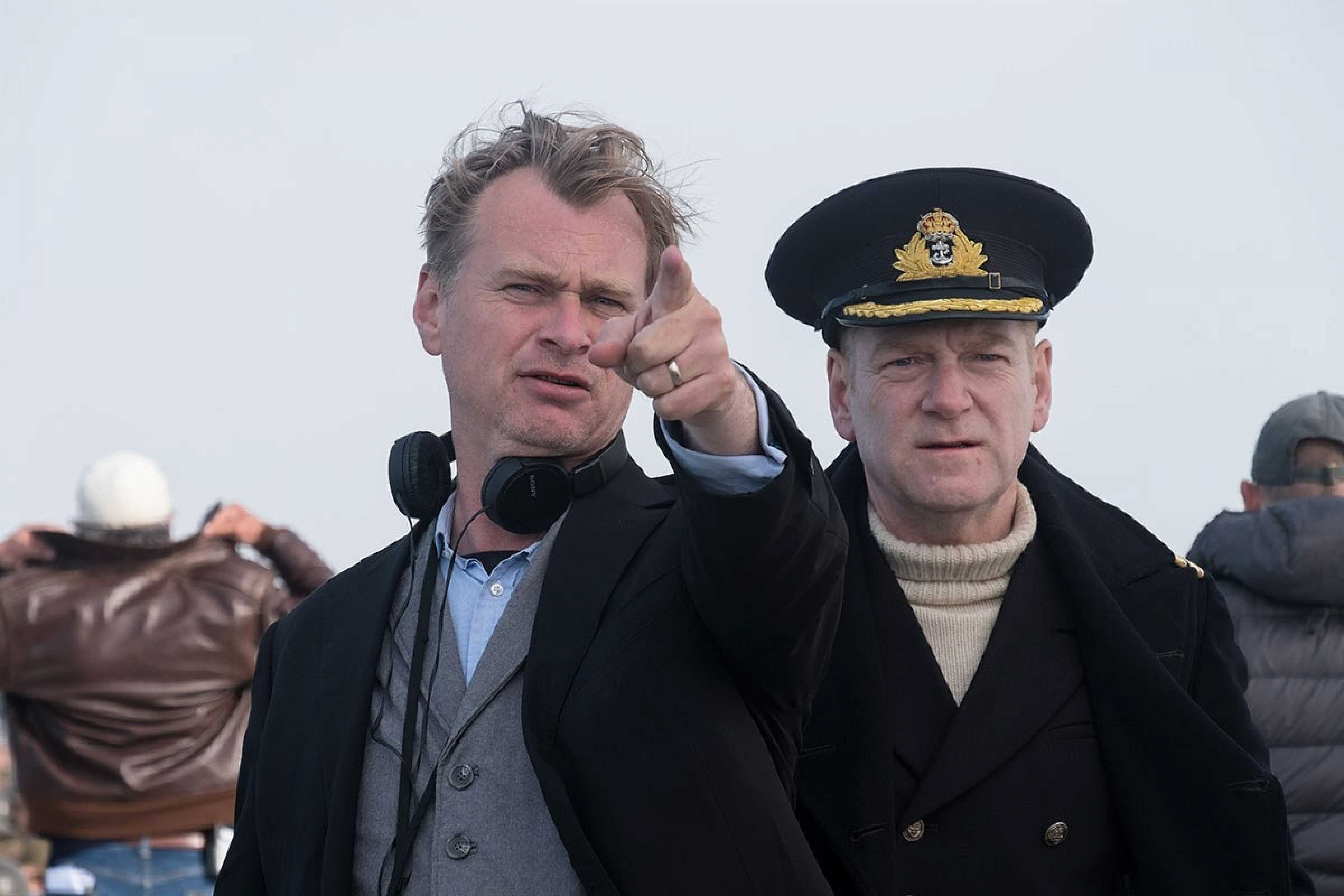 With large format film delivering clarity of image, Nolan decided on a documentary style camera to portray the intimate feelings and emotions of the people caught up in the dramatic evacuation. This saw Van Hoytema operating the IMAX and 65mm film cameras handheld.
"From an aesthetic point of view, I thought going handheld was an inspired choice," Van Hoytema said. "From a practical point of view, although the IMAX and 65mm film cameras are big and heavy, I knew I would only have to shoulder the cameras for short periods of time. In production, I developed a symbiotic relationship with my dolly grip, Ryan Monroe, who helped lift and support the camera during takes. Shooting boat-to-boat at sea, Ryan and I were both strapped safely to the deck. We were beautifully in balance, and we became a tight double act.
"When you shoot underwater, the overall IMAX film camera and housing package weighs next to nothing when it is submerged. You can sort of swim with it and respond quite easily. So overall, the concept of shooting handheld was not as crazy as it might sound."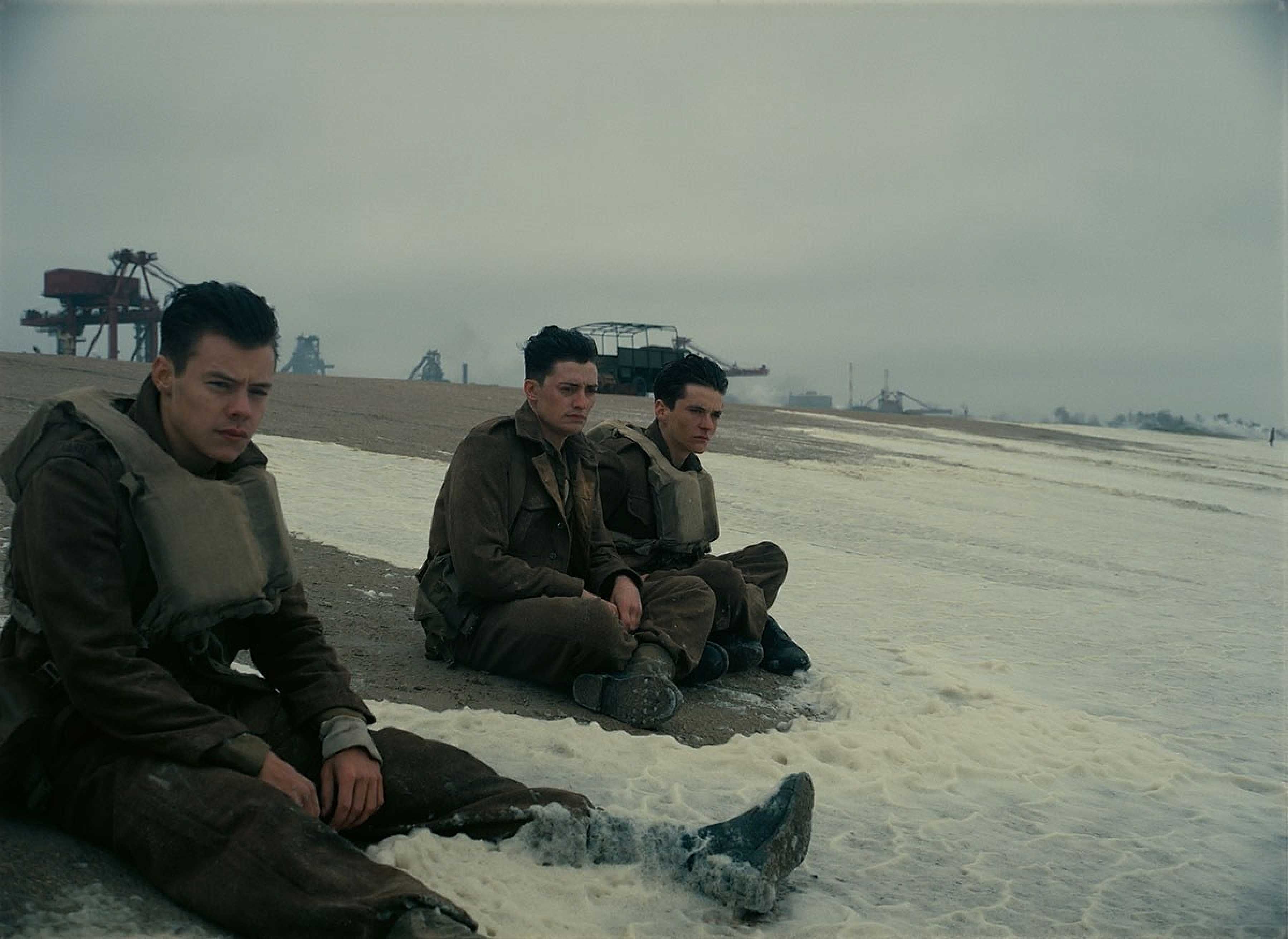 Van Hoytema selected KODAK VISION3 250D and VISION3 500T Color Negative Films for the shoot. "The 250D was our workhorse stock for the majority of the production. Its sensitivity is such that you we could shoot in daylight, on a gloomy beach and right through magic hour. The color reproduction is fantastic, and its fully-rounded dynamic range easily handles the extremes of light and dark in the same frame.
"I used the 500T for the nighttime sequences, shooting with Tungsten light. Visually, it has the same sort of look as the 250D, so they match well. Shooting 15-perf IMAX and 5-perf 65mm, there's a richness and purity to the filmed image that you just don't get elsewhere else."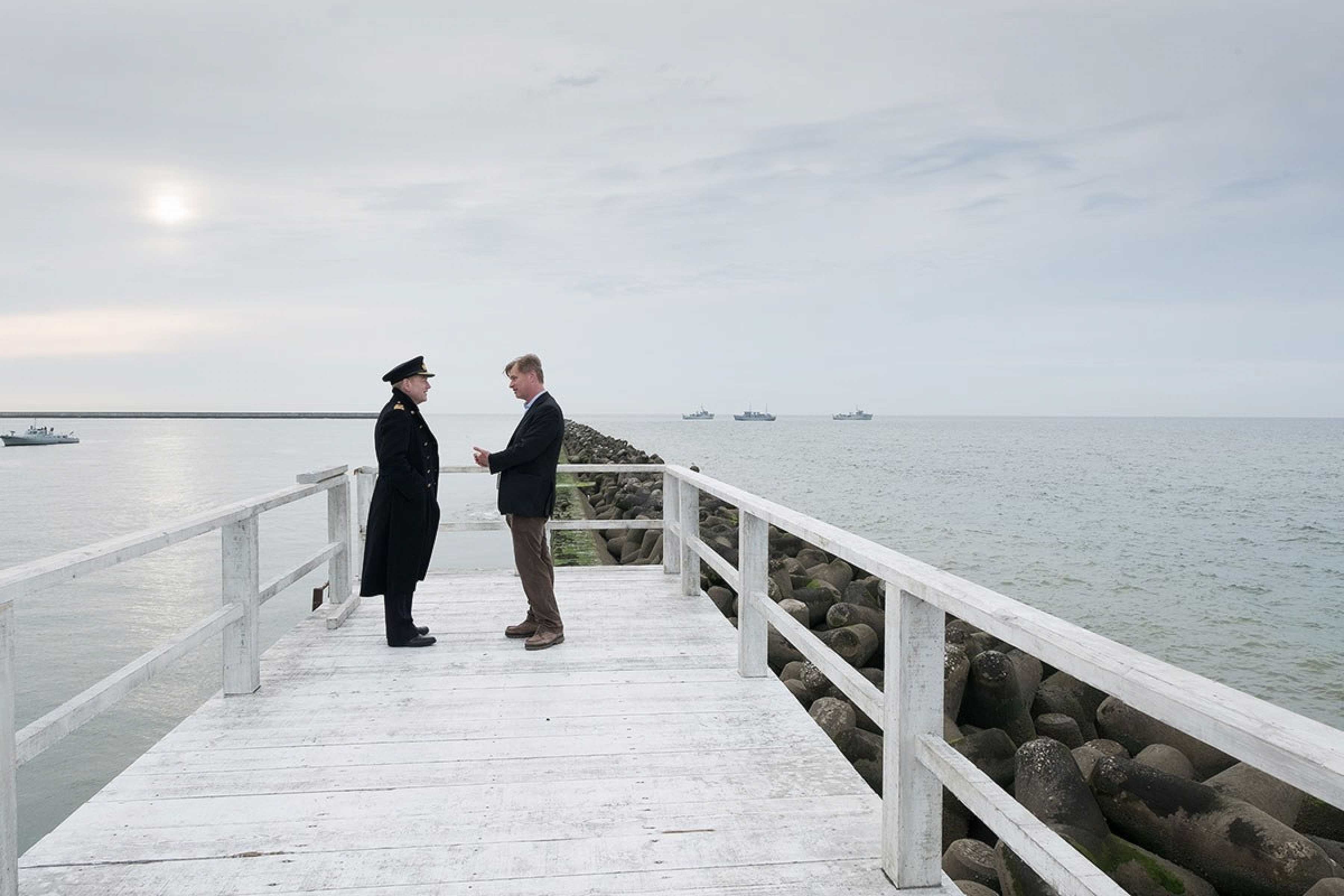 Film processing was done at Fotokem in Los Angeles, with Van Hoytema working closely with senior color timer Dan Muscarella. Starting with traditional color timing, Dunkirk had, as much as possible, a traditional film post production.
"Our filmed formats deliver extreme quality, and I oversaw the color aspect of all the deliverables," said Van Hoytema. These included analog 15-perf IMAX and 5-perf 70mm film prints, an IMAX Laser master, as well as the standard DCP.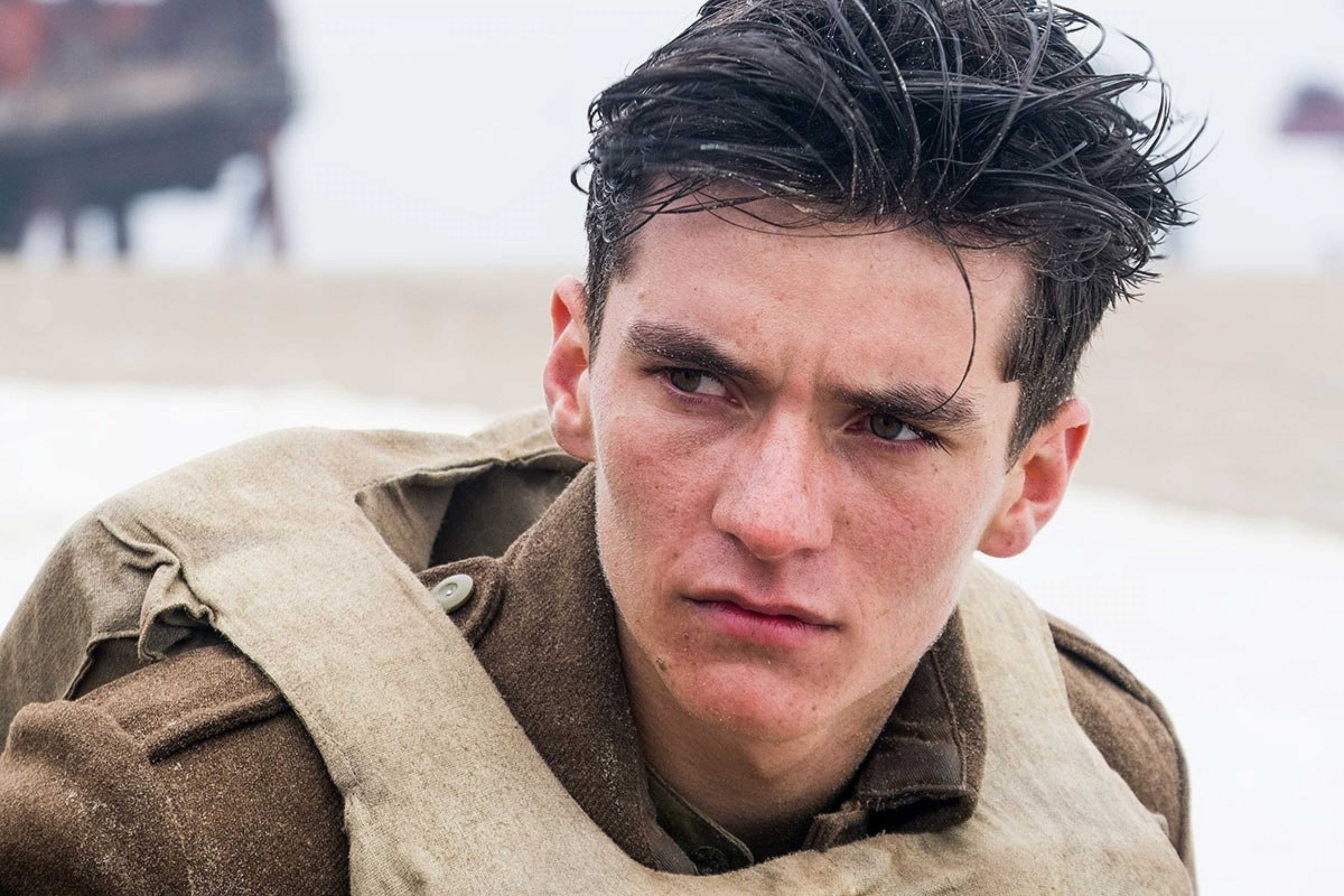 "Chris and I see the analog film print versions as our favorites," he said**. "They give you a crazy amount of quality with the richest images and the most visual, emotional impact. Depending on the deliverable, and to maintain as much quality and consistency as possible, the selected IMAX and 65mm film footage was either reduced or blown-up optically. The whole analog printing process is beyond compare. It took just two weeks to make the print versions. And although making the digital versions look and feel the same as film was a more painstaking process, all the deliverables turned out really well."
Von Hoytema concluded, "Film has never been as good as it is right now. We don't want to see that get lost, especially when there's nothing to replace it. Thankfully, Kodak has found a new stability and is making a lot of positive things happen – in supplies of stock and new film labs opening – in support of its fantastic filmstocks. With all the new developments, the market finally seems to have stabilized itself away from the angsty rhetoric and totally nonsensical digital vs. film discussion. We have faith in film's persistence now that more and more people recognize its value and beauty."
* Two large imaging formats are in current use on film productions worldwide, both enabled by the same Kodak 65mm stocks:
– 65mm is 65mm wide, shot vertically with a height of 5-perforations, giving an aspect ratio of 2.2:1
– IMAX™ film productions use the same Kodak 65mm filmstock, but the image is shot horizontally, with a height of 65mm and a width of 15-perforations, giving an aspect ratio of 1.43:1
** More than 120 70mm 5-perf and 35 IMAX film prints were made for the worldwide release of Dunkirk.