Filmmaker Stories
How DP Linus Sandgren FSF ASC used Kodak 35mm to capture Adam McKay's apocalyptic satire 'Don't Look Up'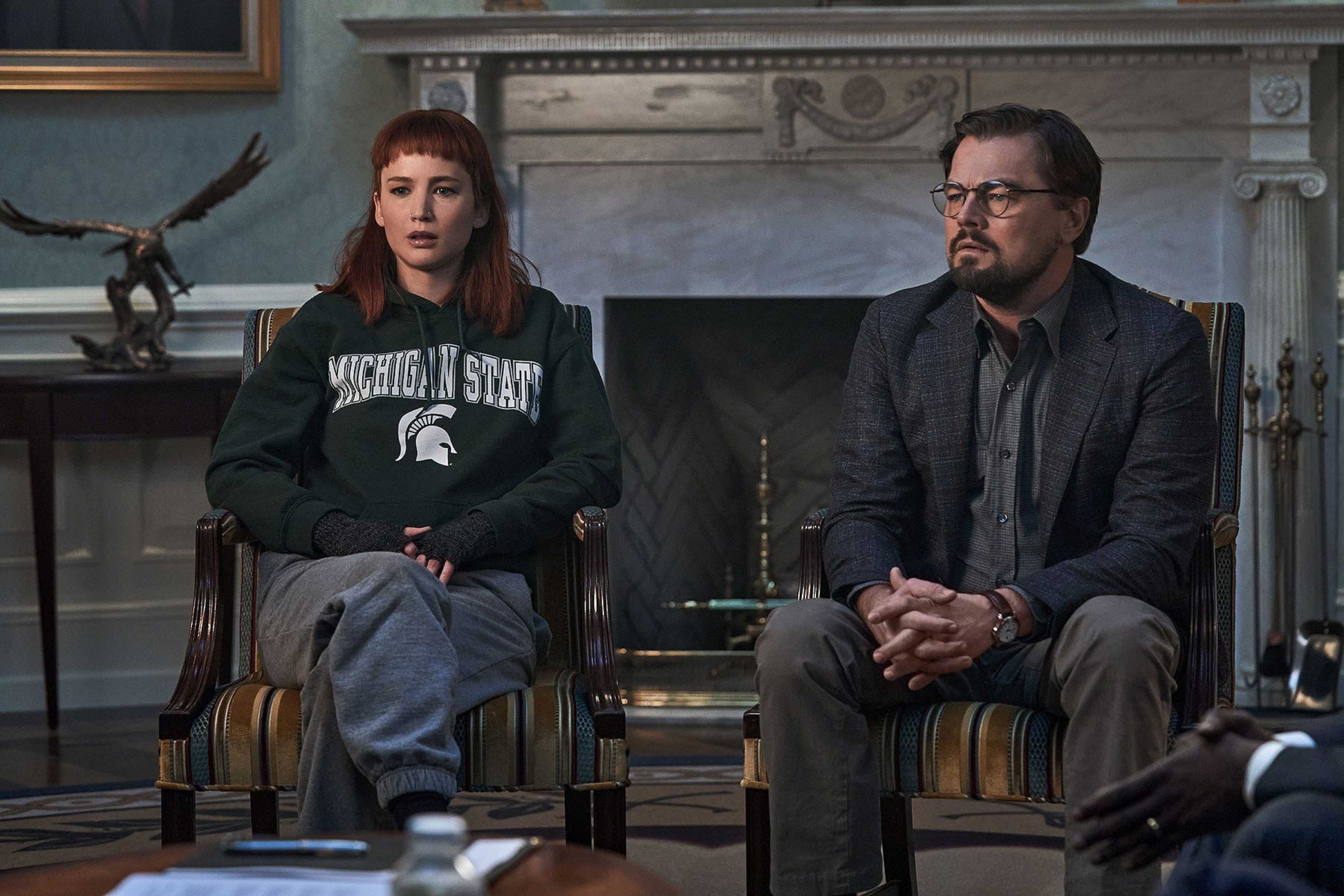 While Adam McKay's apocalyptic black comedy, Don't Look Up, may not have been to every critic's taste, that didn't prevent enormous numbers of people from watching it. The film-originated, 138-minute, feature was the most-streamed English language film on Netflix during Christmas 2021, with a record-breaking viewership of 111 million hours in just one week.
And while Don't Look Up raises questions about humans having their heads stuck in the sand, its cinematographer, Linus Sandgren FSF ASC, likewise queries why other filmmakers remain unenlightened about, or opposed to, the benefits of shooting on film.
"I thought the critics might have enjoyed Don't Look Up more than they did, but am glad that so many people enjoyed it. For me it was a stroke of genius by Adam – a comedy that is also deadly serious," says Sandgren, the Oscar-winning cinematographer of La La Land (2016), and the visual author of Battle of the Sexes (2017), First Man (2018) and No Time to Die (2021), all of which were also shot on Kodak film.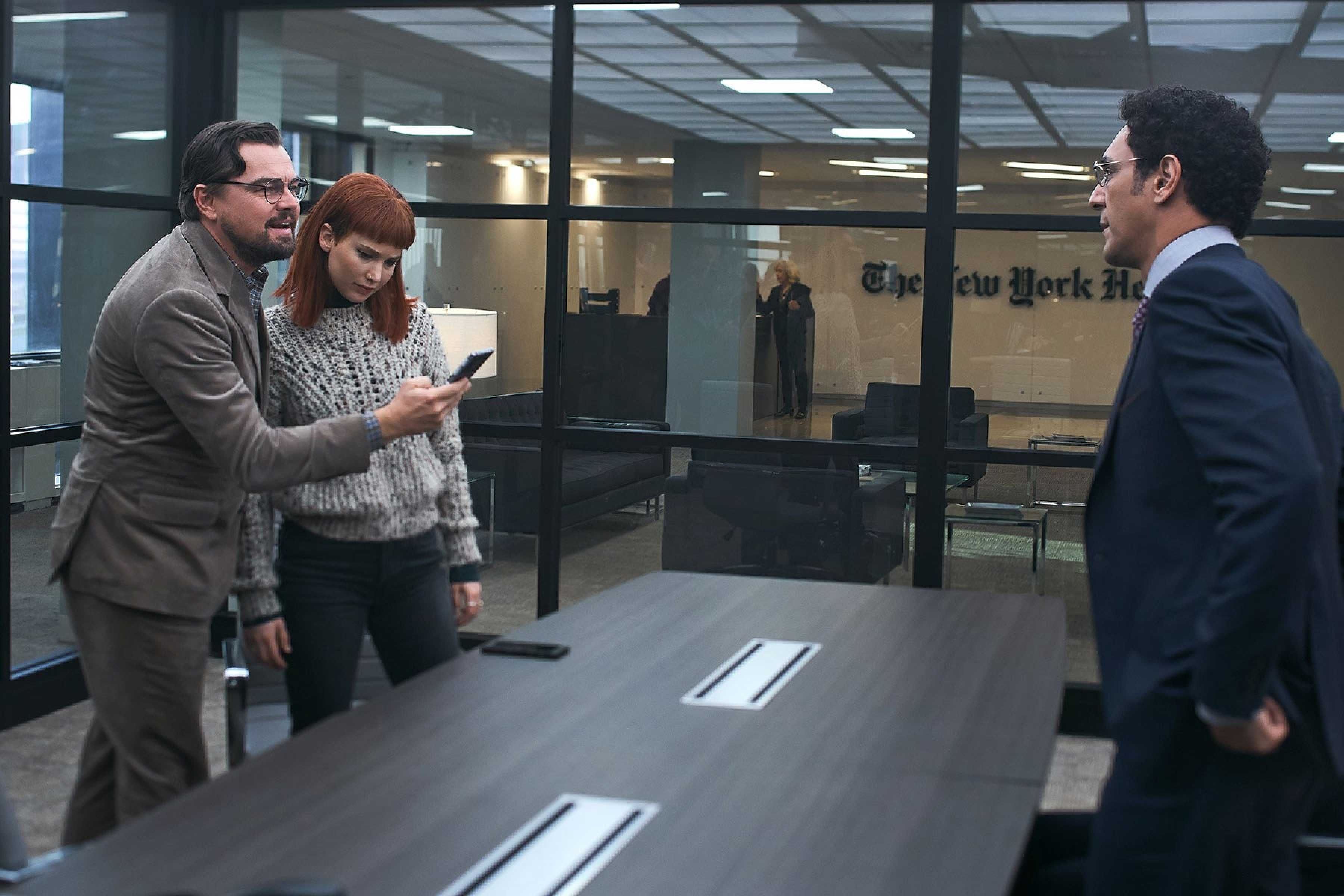 Don't Look Up tells the story of two astronomers, Dr. Randall Mindy and Kate Dibiasky, attempting to warn humanity about an approaching comet that will completely destroy human civilization in six month's time. The cataclysmic, extinction-level impact is a metaphor for climate change, and the film is a satire about governmental, political, celebrity, media and general indifference towards the climate crisis.
Written, produced and directed by McKay, the film stars an ensemble cast, including Leonardo DiCaprio and Jennifer Lawrence as astrophysicists, along with Rob Morgan, Jonah Hill, Mark Rylance, Tyler Perry, Timothée Chalamet, Ron Perlman, Ariana Grande, Scott Mescudi, Cate Blanchett and Meryl Streep.
"I had never met Adam before, although I know he is a tour-de-force and makes great films – like The Big Short (2015, DP Barry Ackroyd BSC) and Vice (2018, DP Greig Fraser ACS ASC)," says Sandgren.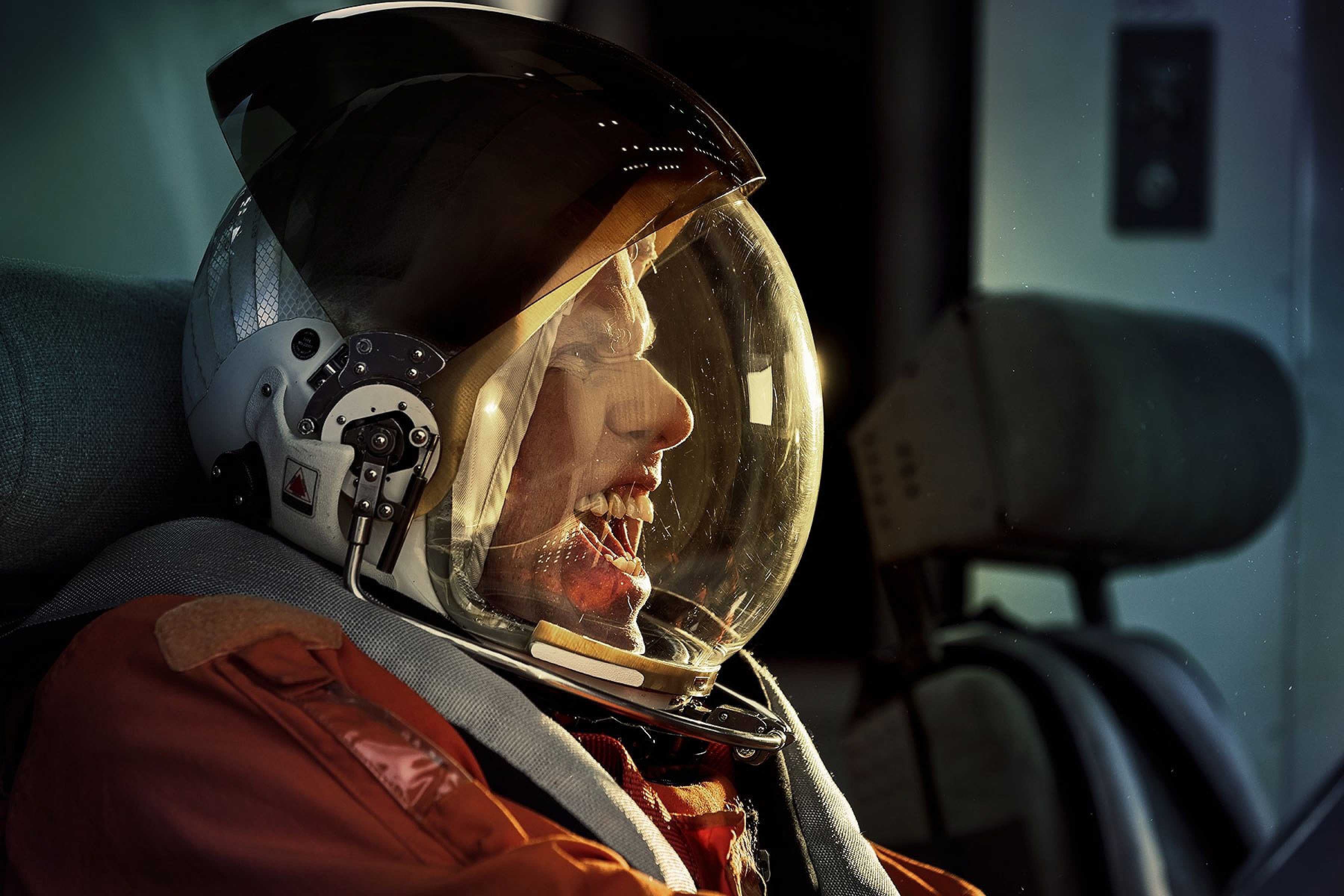 "I thought the script for Don't Look Up was absolutely hilarious but was equally horrified by realizing it was not far from reality. Sometimes it is hard to visualize a script, but it was plain to see that this would come good just from the words on the page. Along with the script, I like to shoot on film and I know Adam does too. So that was another level of connection between the two of us."
Sandgren explains that the cinematographic approach to Don't Look Up was fundamentally different to making films such as La La Land, directed by Damien Chazelle, and 007 No Time to Die, helmed by Cary Joji Fukunaga.
"Damien and Cary had things planned and controlled, and we shot very much for how they wanted to edit," Sandgren explains. "However, being a comedy, filming Don't Look Up was more about covering scenes with multiple cameras so that we caught inflections, expressions and other things that the actors might improvise, and the comic timing was found later in the edit by Adam's editor Hank Corwin.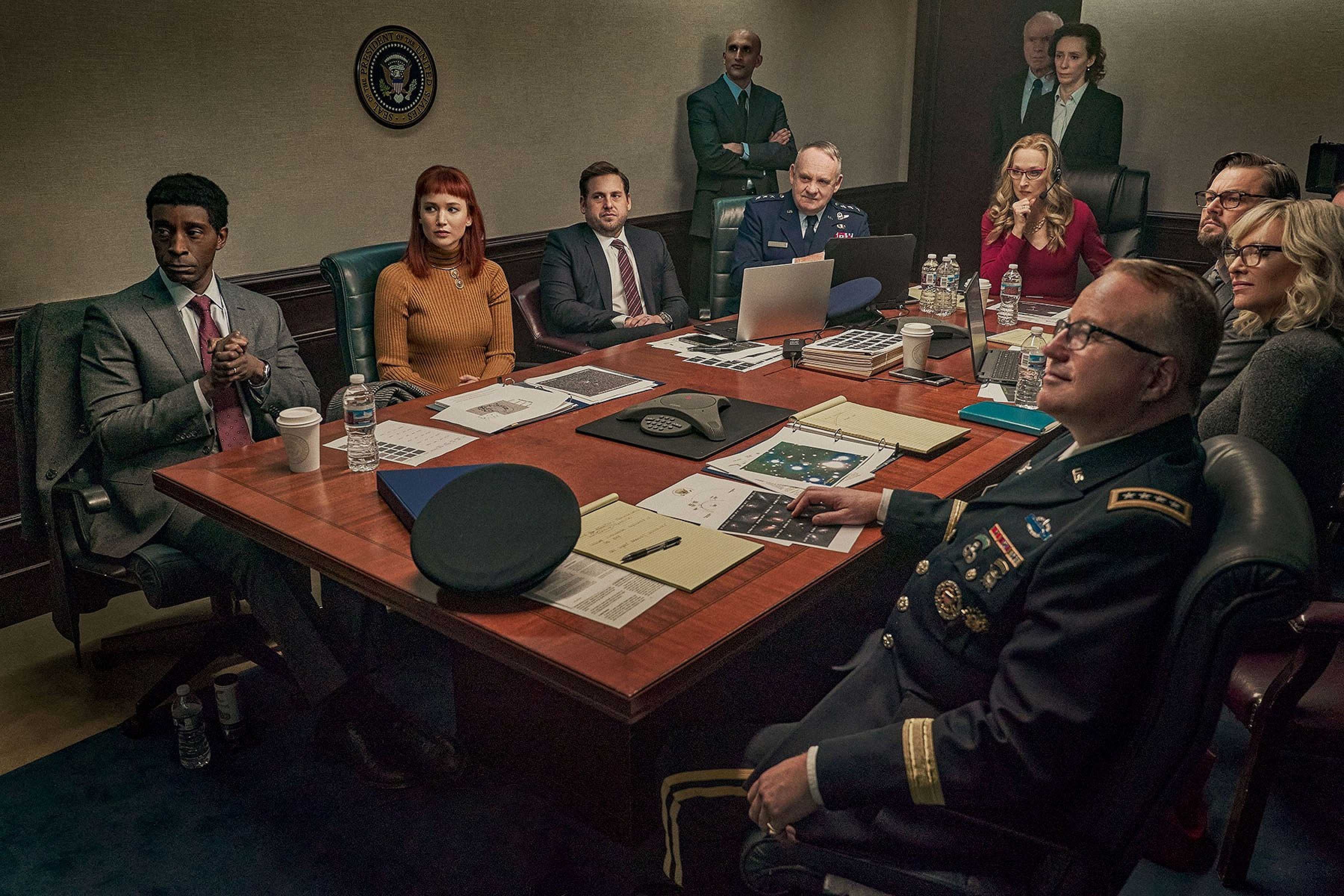 "We purposefully did not want make Don't Look Up look like a comedy, or an Armageddon-style movie with jokes. We thought of it more as a suspenseful political thriller, like Alan J Pakula's The Parallax View (1974) or All the President's Men (1976), both shot by Gordon Willis ASC, or Sydney Pollack's Three Days of the Condor (1975), shot by Owen Roizman ASC. So the main approach was to depict the viewpoint of the protagonists in a naturalistic way, within an Anamorphic 35mm frame.
"That said, significant parts of the story are about the modern, contemporary and superficial world, where people record themselves on smartphones and TV shows look super-sharp and vivid. So we decided to mix the movie's 35mm foundation with all of these other formats, to make clear distinctions between the softer, darker, human side of life and the artificiality of the media and the internet.
"Netflix were completely on board with us shooting Anamorphic 35mm, their only stipulation being a 4K HDR deliverable," he adds.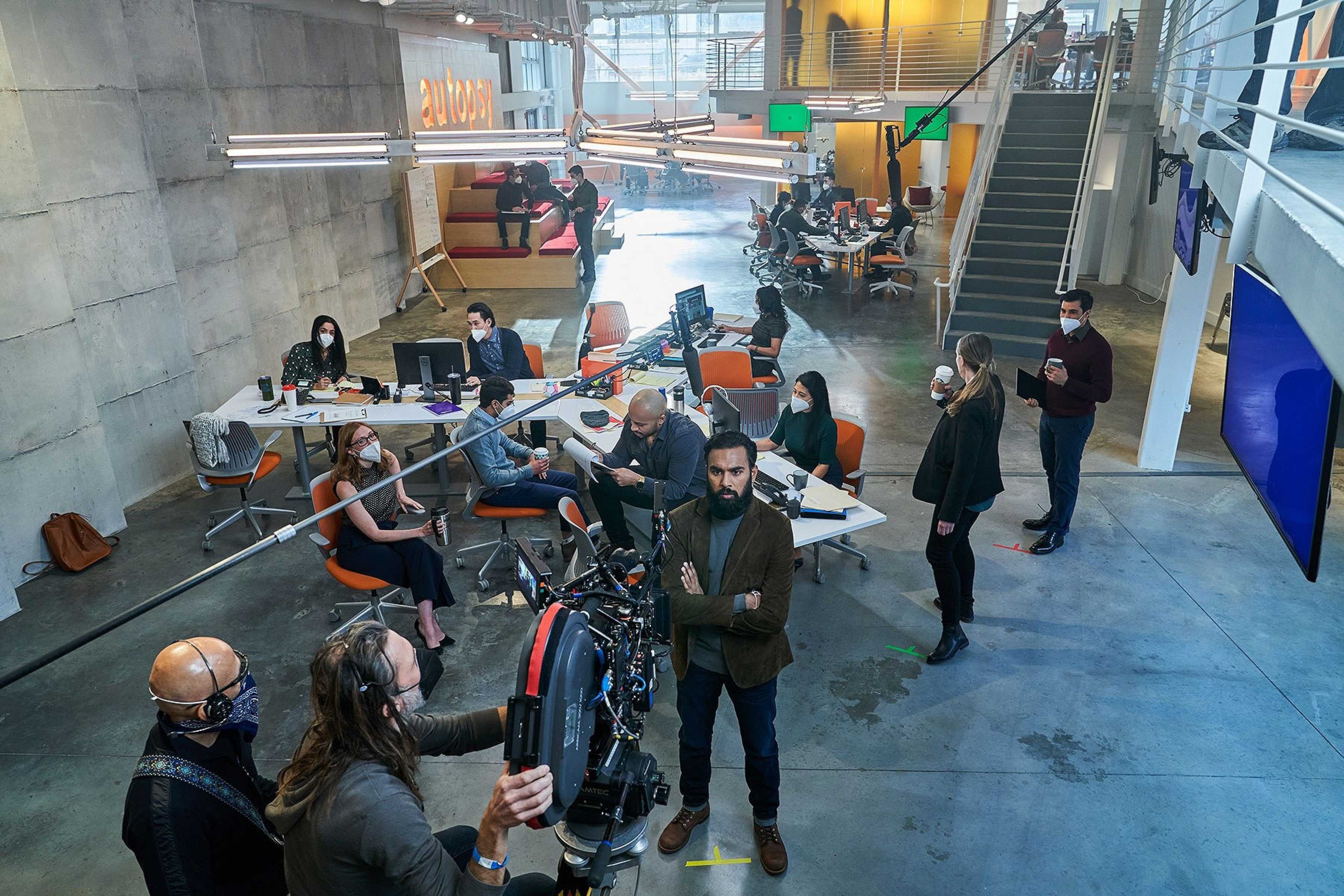 Shot during a peak period of the Covid-19 pandemic, principal photography on Don't Look Up commenced in mid-November 2020, at various locations in Boston, Massachusetts, before wrapping in mid-February 2021. Locations across the city stood in as doubles of New York. Sets, including the observatory, White House corridors, Oval Office, motel rooms and apartments, were built on stages at Red Sky Studios.
"It was quite hard on the cast and crew working in a bubble with strict Covid protocols. In order to be safe, and with no vaccine yet available, no one could visit the set. I spent whole of the Christmas hiatus in Boston alone and was not able to be with the family. I wasn't even allowed out to buy food – it was all home delivery," recalls Sandgren.
"But Adam was the captain of the ship, and his warmth, humor and encouraging kindness created a positive energy on set and made the whole experience a lot of fun."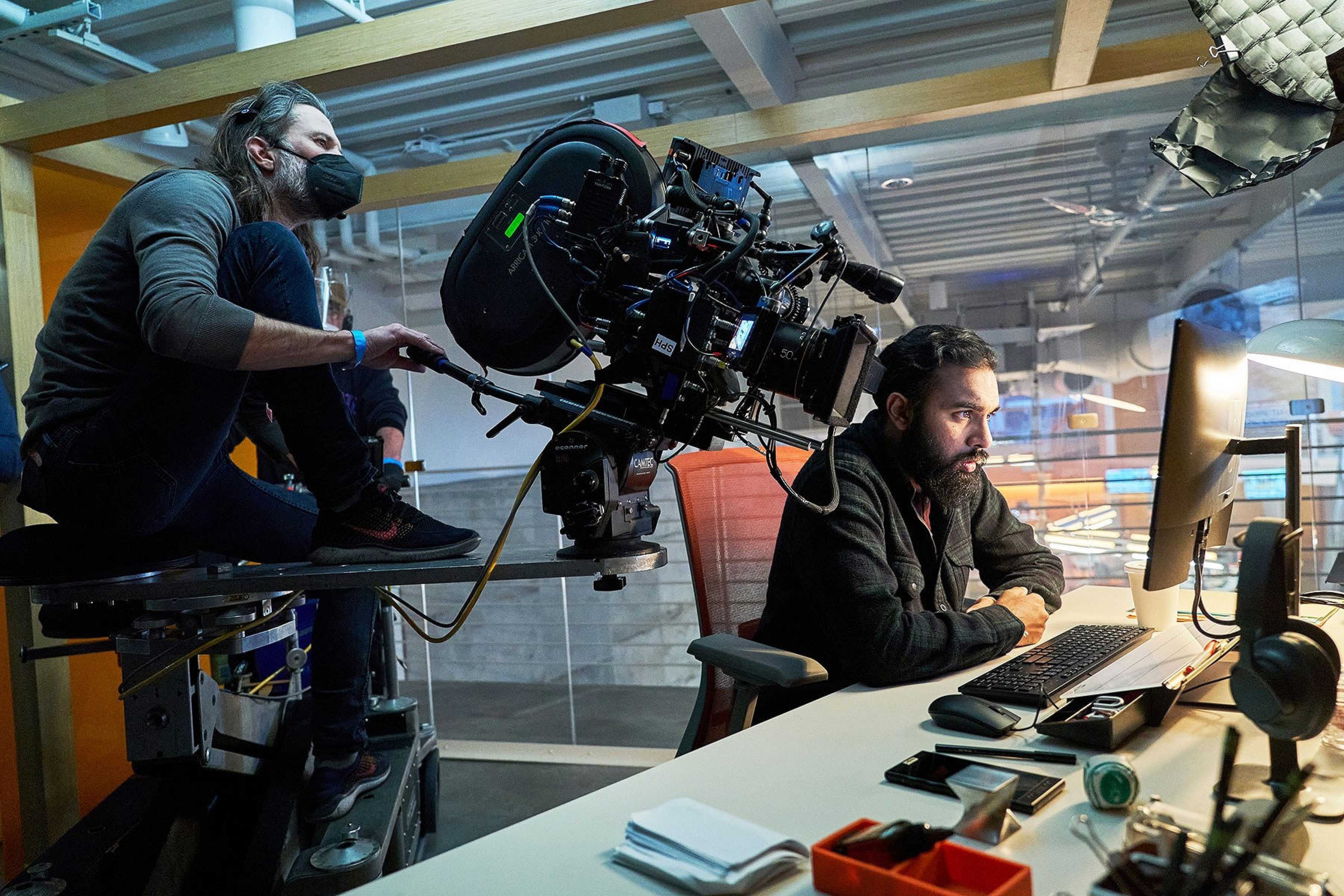 When it came to selecting lenses, Sandgren went with Atlas Orion Anamorphics, their first outing on a feature film, shooting 4-perf 35mm on dual ARRICAM LTs, for the mainstay of the shoot.
"The Atlas Orion Anamorphics are made in Burbank by a young, enthusiastic and rather brilliant development team," he says. "I had used these lenses on a commercial and loved them – the sharpness at edge of frame when fully open at T2; their crisp, clean blue streak flares, and how you can control those artifacts more easily that traditional Anamorphics. They also have great close focus across the different lengths in the set, and they aren't so super bendy on verticals in the image either."
To emphasize moments when the characters experience excruciating stress, Sandgren chose to have the camera extremely up-close-and-personal with the actors. He shot these moments handheld in 3-perf Super35 using an Aaton Penelope 35mm camera paired with a Kowa T2.3 40mm Cine Prominar Macro lens, that was always ready on the camera cart.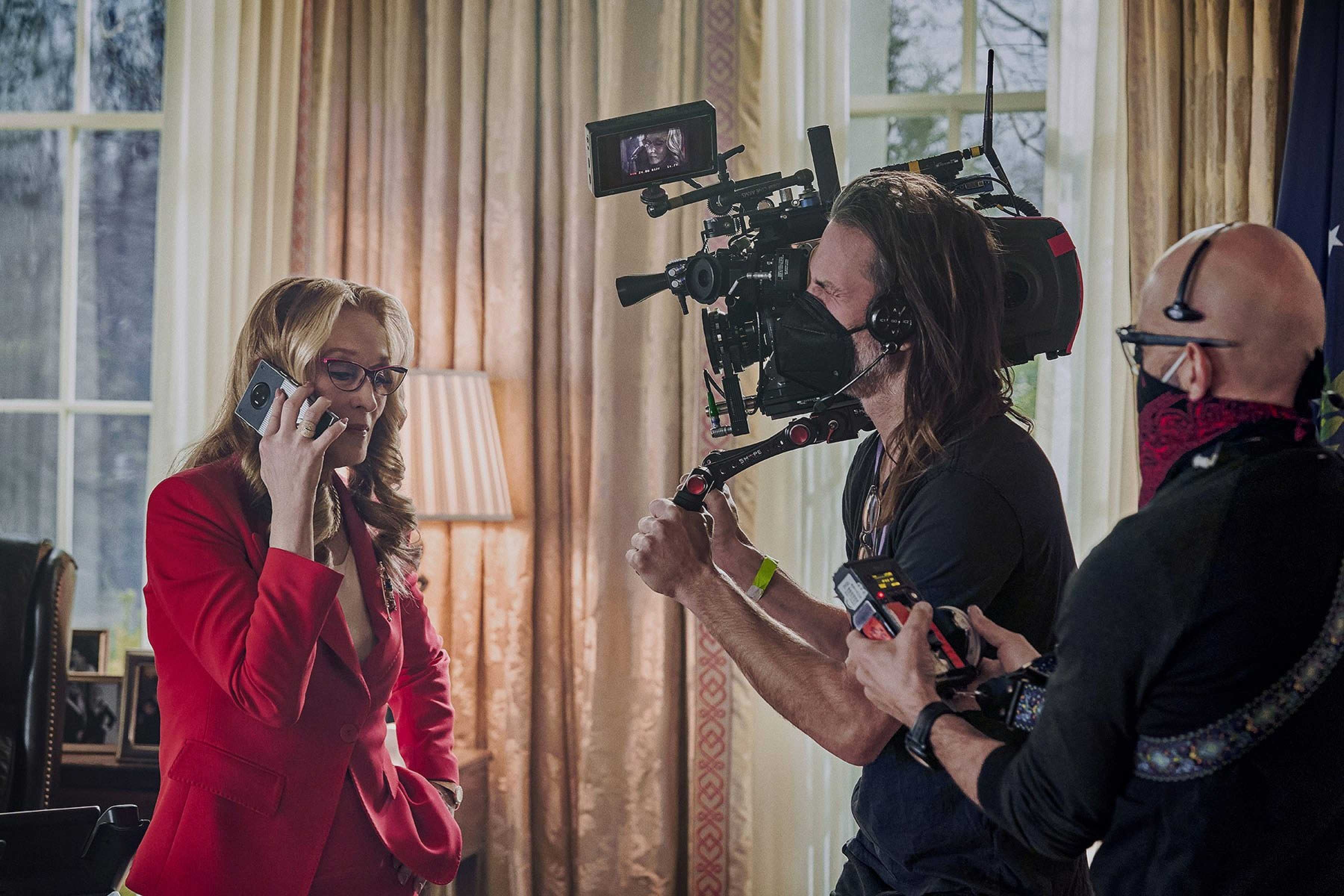 "I love shooting with the Aaton Penelope," he enthuses. "It's so great to handle and with Kowa macro lens I could film intimate moments in extreme close-up, just a few inches from an eye or a sweaty face, all with a complementary look to the Orion Anamorphics." CamTech in Los Angeles supplied the camera package for the film.
Smartphone footage was captured using Red Hydrogen One, the Android smartphone originally released in 2018 by Red Digital Cinema, but since retired from the market. The TV studio sequences were shot using Sony 4K TV studio cameras, with the set deliberately over-lit to create a bright, color-saturated and artificial contrast to the filmed material.
All of the filmed footage was processed at FotoKem in Los Angeles, prior to a special workflow that Sandgren has adopted of late, where the same colorist oversees the dailies and conducts the subsequent DI grade – in this case Matt Wallach at EFILM.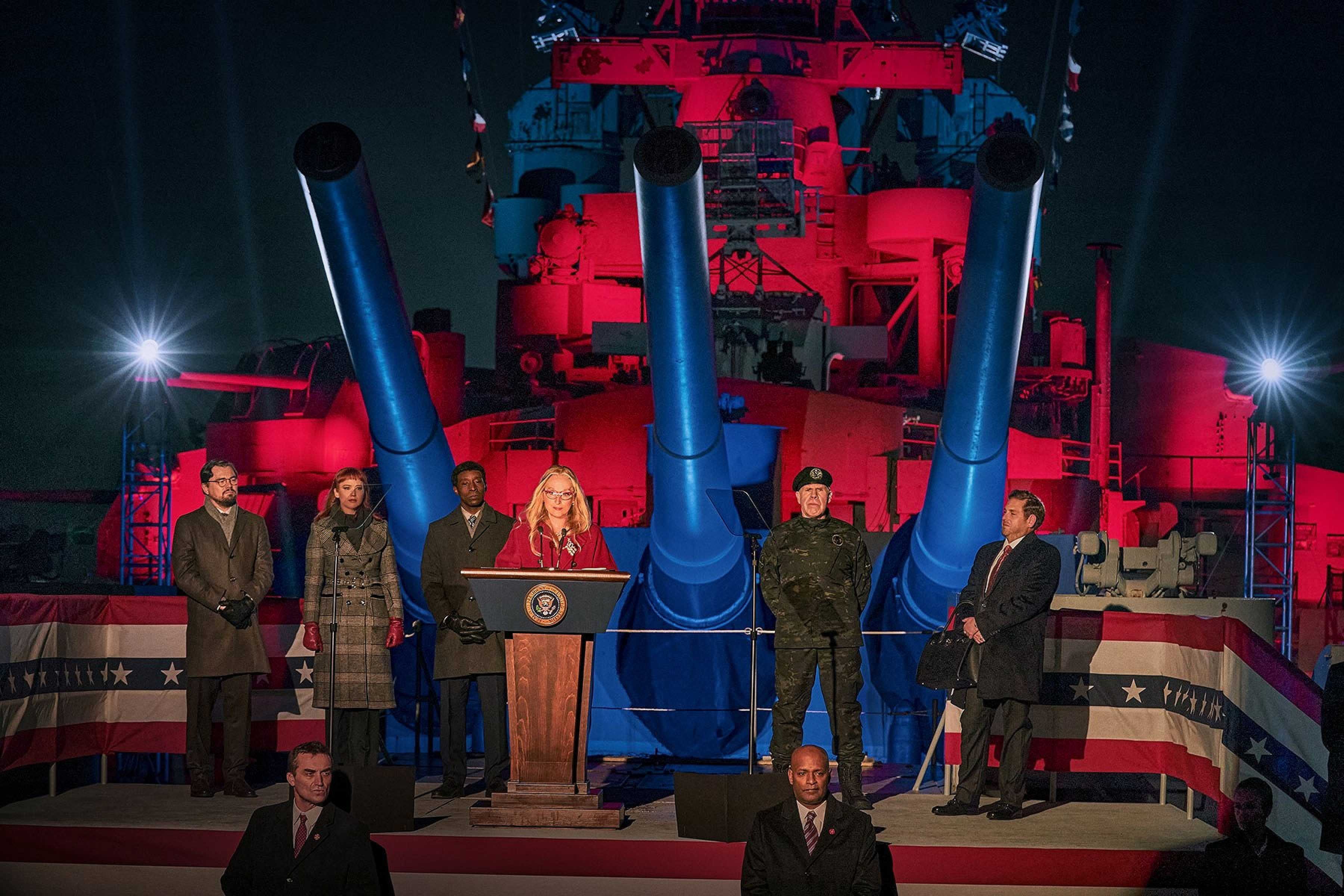 "It's a huge gain to have the same person supervising color at all stages – and it makes the DI quicker because so much less time and effort are required. Matt supervised the film dailies for me on Joy (2015), La La Land, Battle of the Sexes and First Man, but then also did both the dailies and the DI grade on 007 No Time to Die.
"We focus on getting the color right on a daily basis. It means that 95% of the look of the film is set in the dailies, and then the final grade normally requires just minor adjustments. By the time we start the DI, Matt knows the material inside out and what is required to adjust the contrast, highlights and details in the black range akin to a film print. He also knows how to rein in the HDR so that it won't burn anybody's eyeballs."
Sandgren shot Don't Look Up on KODAK VISION3 500T Color Negative Film 5219 for night and low-light situations, KODAK VISION3 250D Color Negative Film 5207 for day interiors and overcast/dark day exteriors, and KODAK VISION3 50ASA on bright, sunny exterior days.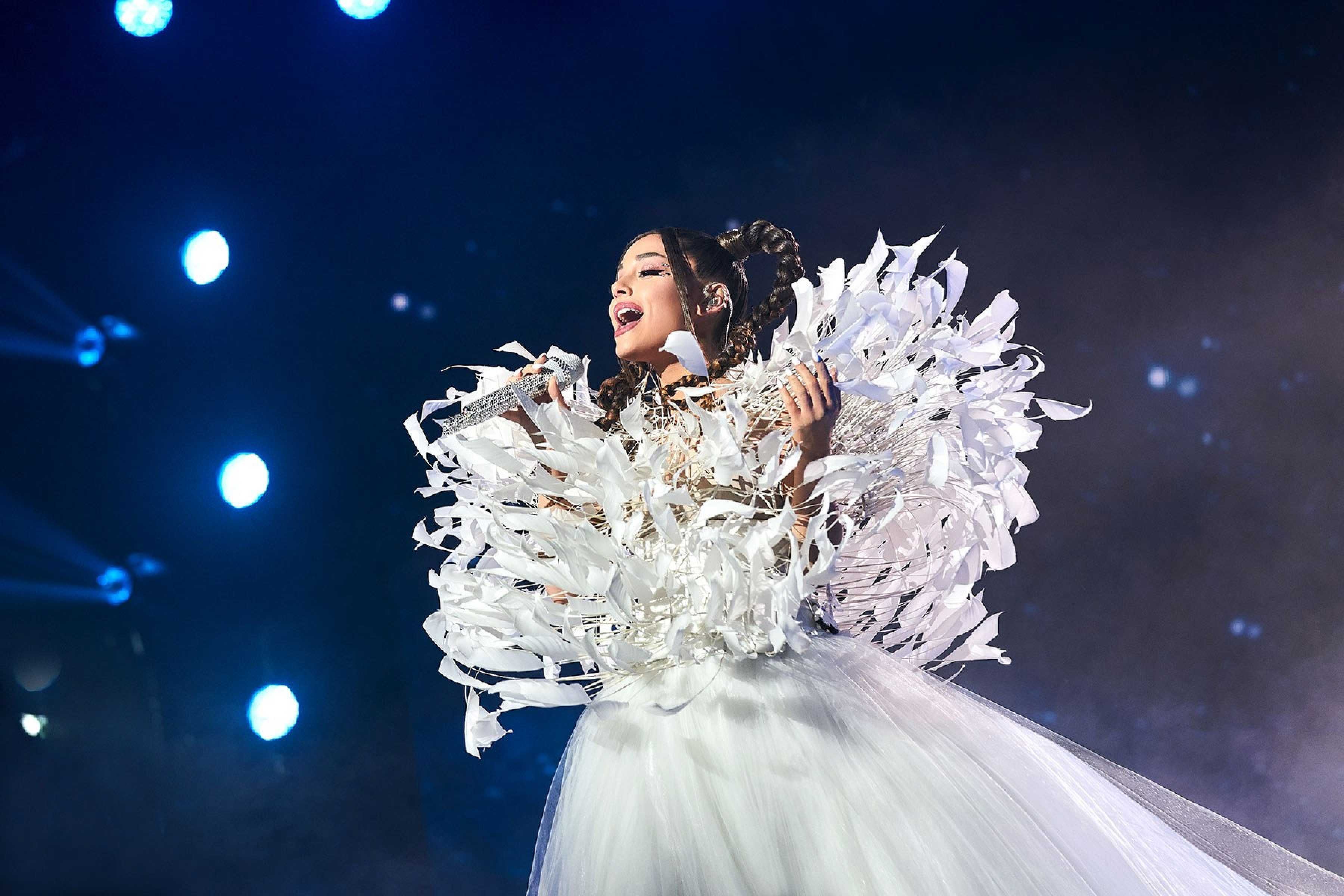 "I like shooting on film, and I like to work with directors who want to shoot on film too," Sandgren declares. "For me it's about getting to the look as efficiently as possible. The reason to shoot digital would be if you want any of the footage to look like digital – like we did in parts of Don't Look Up with the TV footage, or in The Hundred Foot Journey (dir. Lasse Hallström) where the protagonist in the film goes to Paris and the emotions in the story go colder. But most of the time I prefer to use celluloid, and I think there are many good reasons for doing that.
"Aesthetically, film gives you lots of choices: different film stocks, daylight and Tungsten, at different speeds, different formats – Super8, 16mm, 35mm, 65mm and IMAX, as well as 2-perf, 3-perf, 4-perf and VistaVision 8-perf. You can greatly over- or under-expose on film, do push and pull processing at the lab – all to create different looks in-camera.
"Add to that the texture of film grain, the exquisite rendition of color, contrast and highlights, plus the little surprises when you see your rushes. The cameras themselves can also produce effects not possible with digital cameras, such as flashing, speed changes with and without shutter speed changes, double exposures, reverse photography, etc.
"All that amounts to an enormous range of creative options and flexibility when you want to tell a story and portray emotions. Because of the workflow, you get to your look sooner, which means fewer things to fix and less time spent in the DI.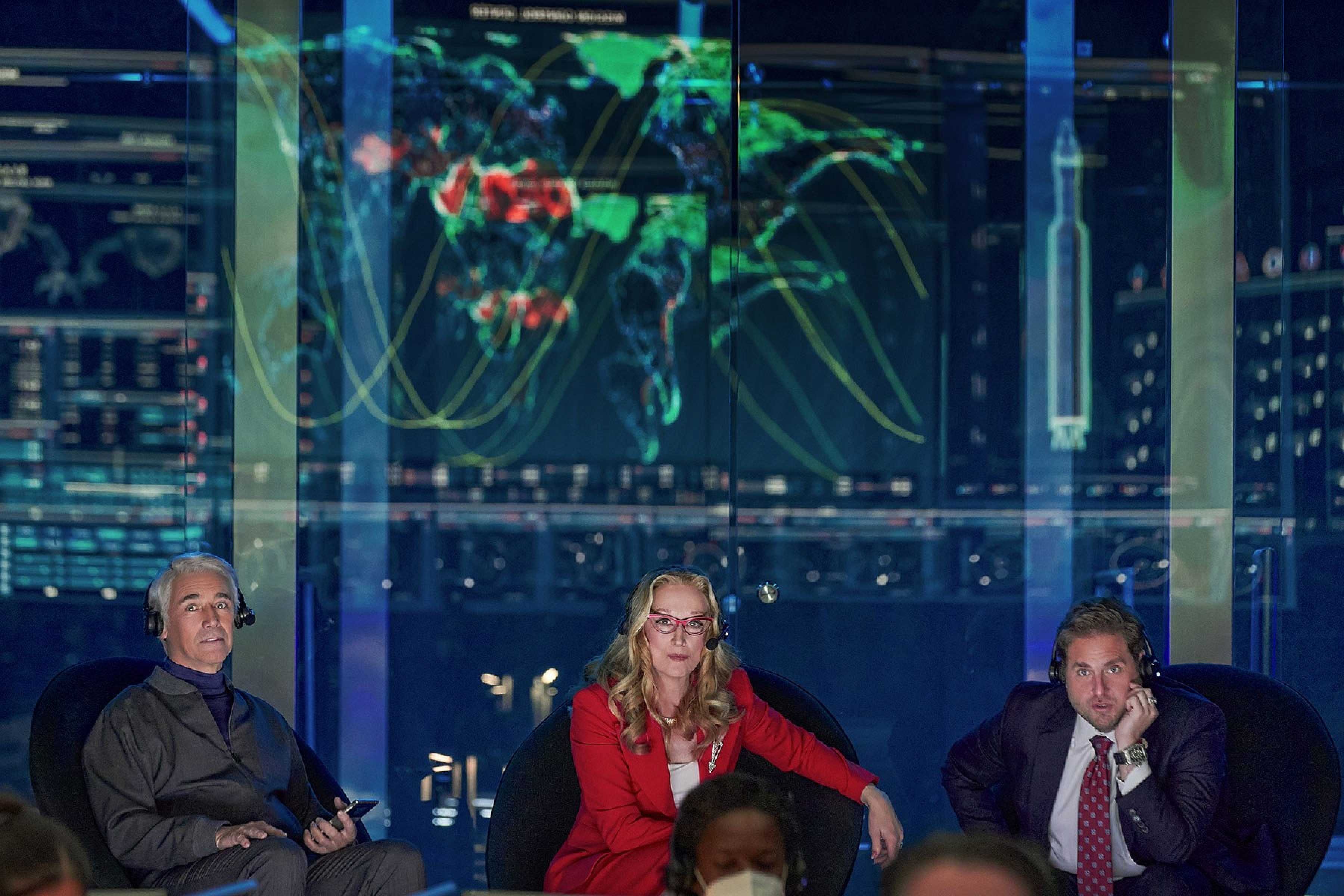 Sandgren also says that mechanical film cameras are not disposable items and there's no built-in obsolescence. "They still work perfectly after 30 or 40 years of service, while digital cameras are replaced by new models every 2-3 years. The film camera's power consumption is minimal compared to digital alternatives. And the recycling of silver and other chemicals at the lab is incredibly efficient these days. I think it is much more environmentally friendly than computer nodes spinning on workstations or at a data centers.
"Film is also economical. Because you are well-organized in production, it is cost-effective to shoot on film. OK, you have to purchase and process the film stock, but the management and storage of original digital/RAW files down the line, as well as the increased cost for digital processing equipment and crew on-set can be comparatively expensive.
"If you prefer the look of digital, you should shoot digital, but if you want the look of film, just shoot on film in the first place. Film is magical."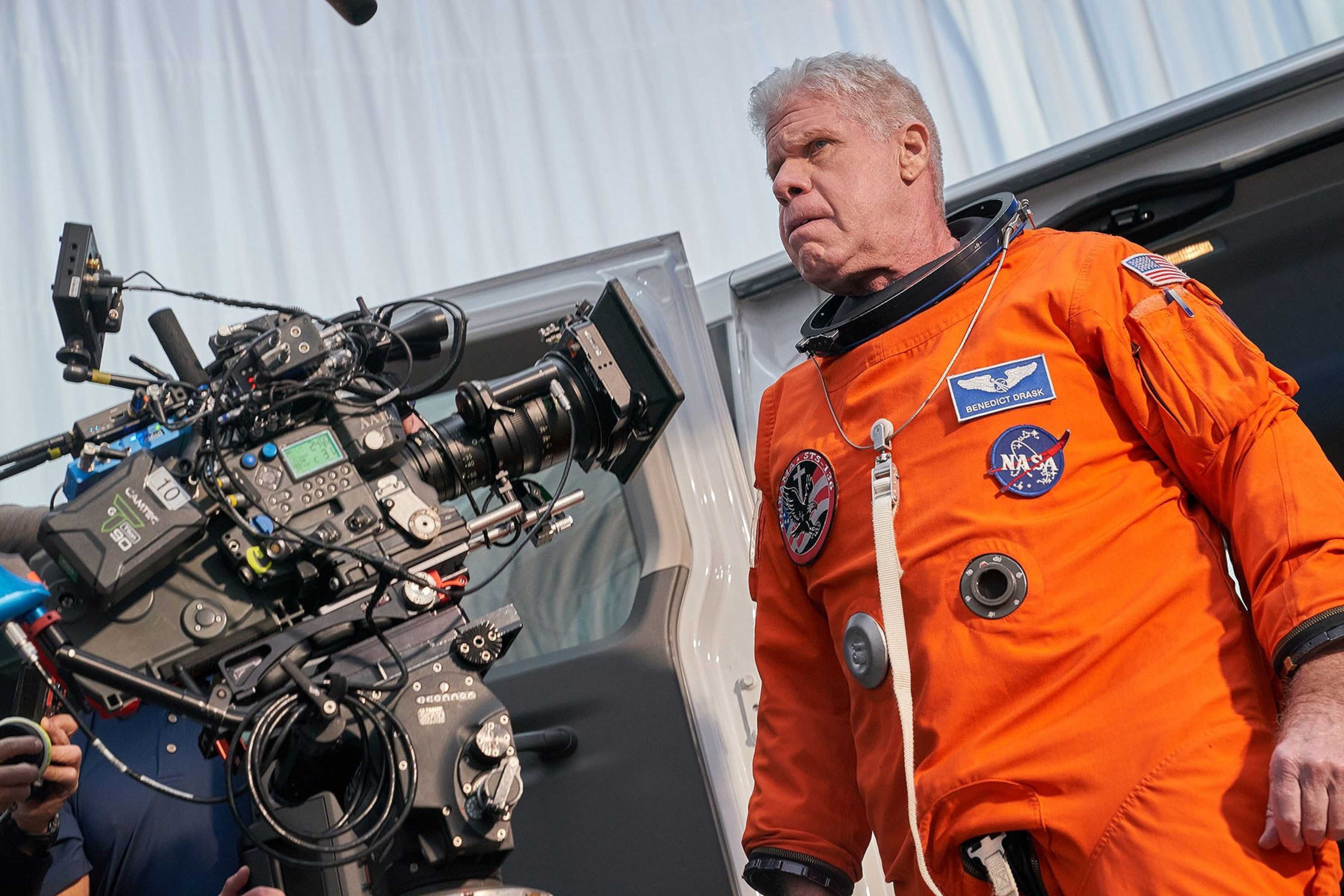 Sandgren operated on A-camera during production, supported by his longtime collaborator Jorge Sánchez working as 1st AC/focus puller, with Frank Montesanto leading the grip team.
"I love operating and, unlike 007 No Time to Die, felt I had the bandwidth to shoot A-camera on this film," he says. "We went handheld when the emotion called for something more visually unsettling or nervous, but mainly used a Scorpio 45' crane, with a Matrix 4-axis gimbal, or a Chapman Peewee, for dolly moves, such as a suspenseful push-in or to track along with a character."
This was Sandgren's first production with gaffer Frans Weterrings III, whose knowledge and creative ideas towards integrating fixtures into the, in collaboration with production designer, Clayton Hartley, proved invaluable.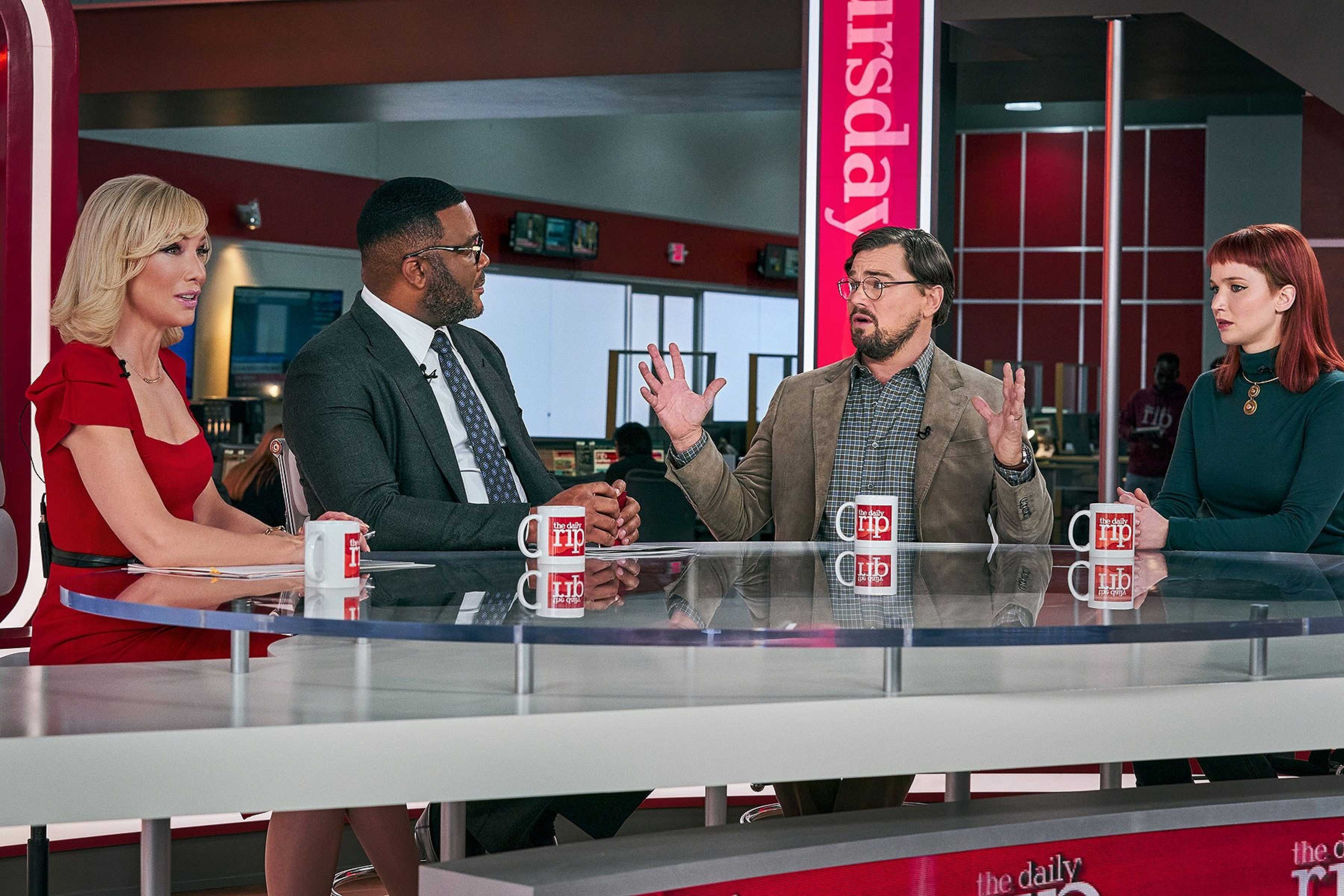 "Apart from scenes like the TV studio, which was deliberately high-key and artificial-looking, our lighting style was naturalistic, with lots of soft sources. If we had sunshine in the image, we went Tungsten with an appropriate gel. I really like Tungsten as it picks-up more colors in skin tones.
"One of my favorite scenes is the dinner scene in the end of the film, where we photographed portraits of the cast at 120fps, as if time were about to stand still. Those shots give the audience time to reflect on what has happened in the film, and, at the same time, to study our characters, almost as if watching someone asleep. The moment of stillness becomes emotionally-powerful."
When asked what advice he has for up-and-coming DPs, Sandgren points to the connection that needs to be made between the image and emotion.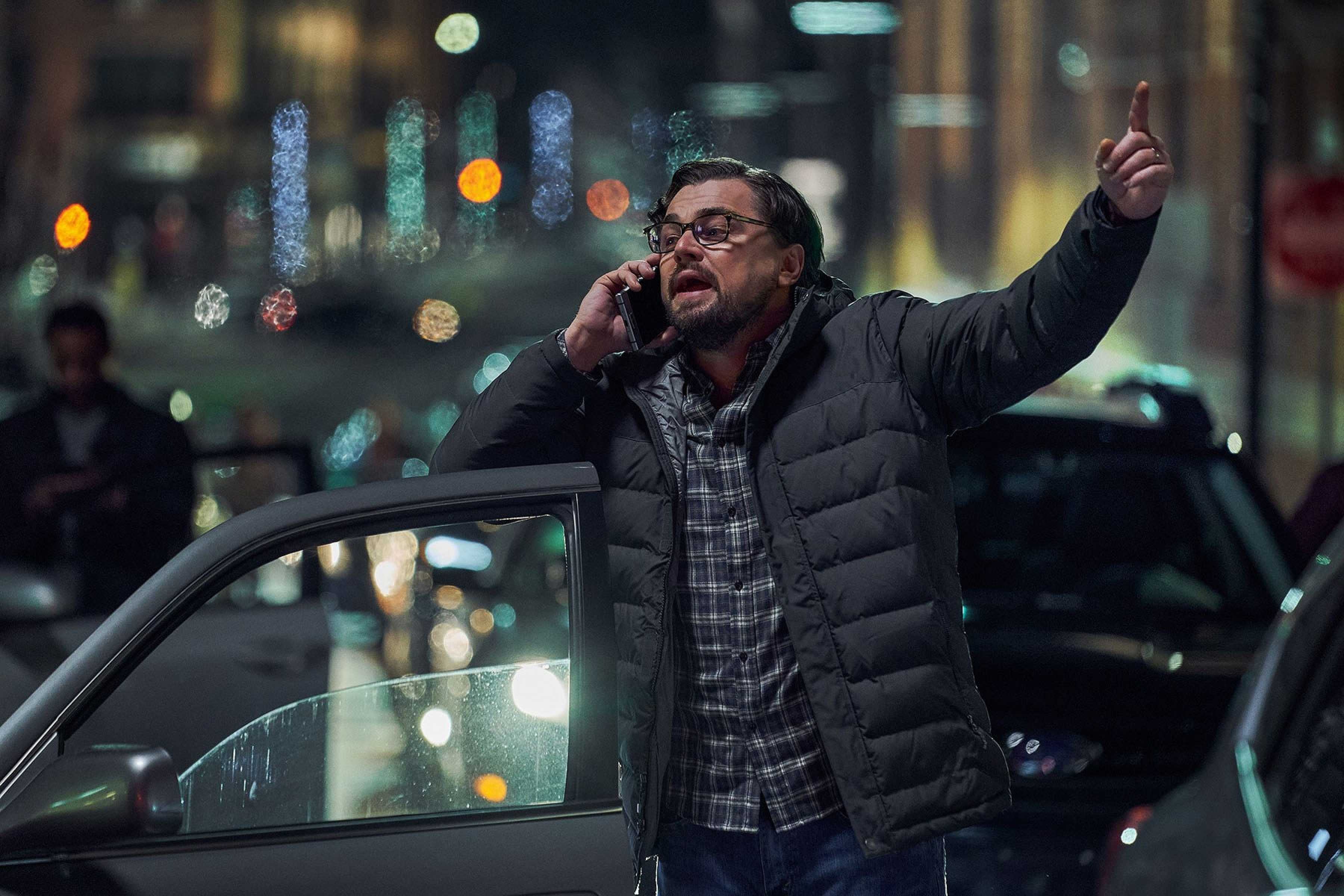 "It is your job to create a visual language that connects your cinematography to the emotional journey in the script," he says. "It is an artform, and you learn from reading, watching, observing, talking, thinking and understanding your intent before you practice it. It's all about shaping the lighting and considering how natural, supernatural, stylized or heightened it needs to be in relation to the story and your director's vision.
"You have to be open to what the script asks for, rather than having a pre-ordained preference, or formula, for glass, aspect ratio and camera, that you keep repeating. Each project starts from scratch and you will be surprised how it will look. All great filmmakers do this. A good test to see if the cinematography is working, is if you turn off the sound then you should still be able to understand the feelings being expressed in a scene.
Sandgren concludes: "The message of Don't Look Up is really important to me, and was a huge attraction to working on this film with Adam. When it comes to climate change, it's a shame that many people do not listen to the science, and have their heads in the sand. Although I found myself laughing at what is actually a terrible message about humanity's response to bad things, I really felt for the protagonists in this film and wanted to show how ignorant we can be.: