Filmmaker Stories
Sébastien Buchmann AFC on lensing a new take on a legendary lothario
His hedonistic antics have inspired operas, plays and poetry – now Don Juan, from director Serge Bozon, offers a musical riff on the womaniser's evergreen story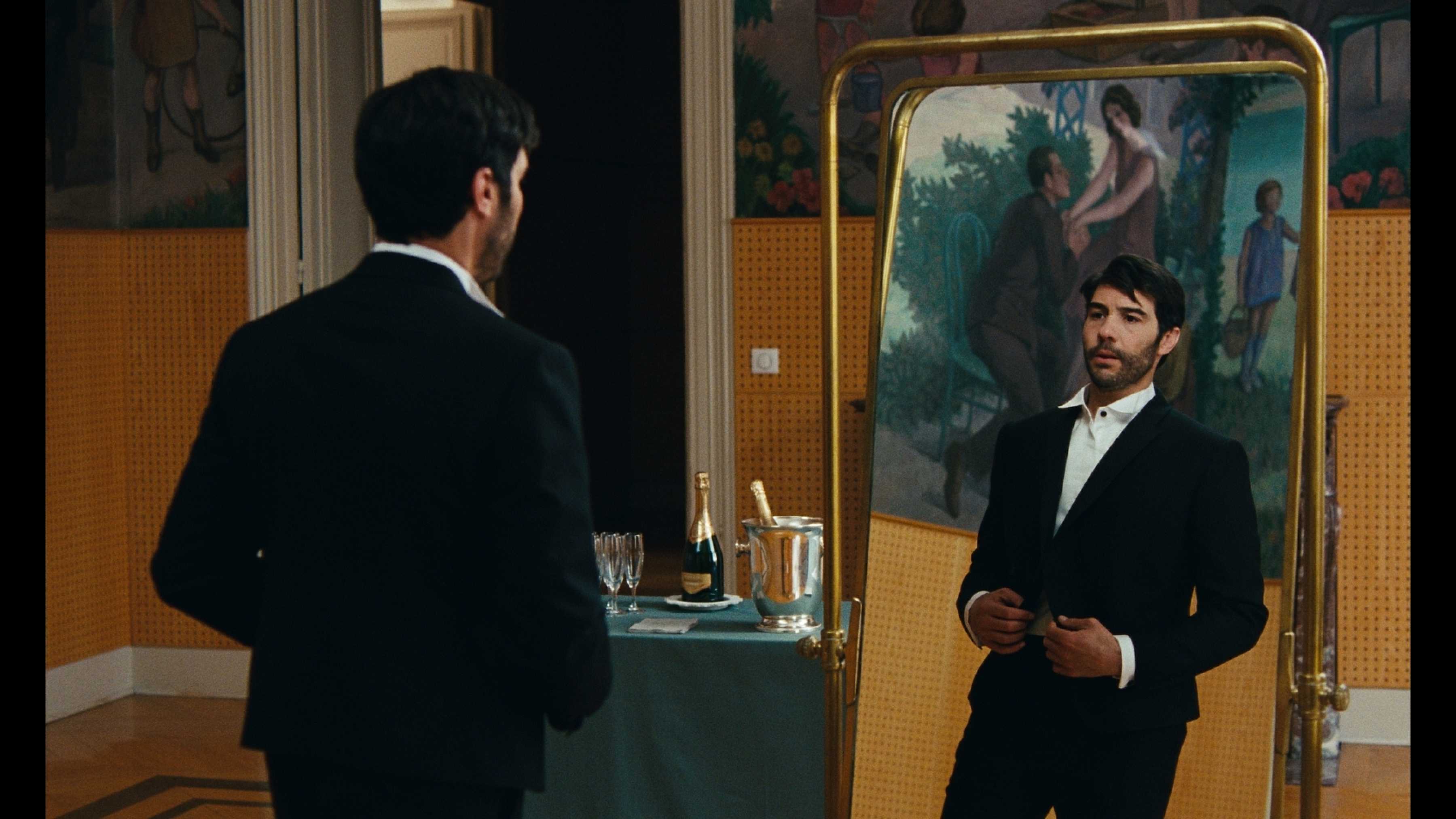 When actor and ladies' man Laurent (Tahar Rahim) is jilted on his wedding day by his fiancée Julie (Virginie Efira), it marks the start of an obsession. In his sixth feature film, French director Serge Bozon spins the traditional narrative of "Don Juan" on its head. This time, the libertine has just one conquest in mind: his ex-partner.
Laurent sees Julie in every woman he meets and, in true cinematic fashion, attempts to woo them by serenading them. Meanwhile, the real Julie comes back into his life when she is asked to star opposite him in a staging of Molière's 1665 play Don Juan.
This unusual musical marks the first collaboration between actor-turned-director Bozon and Sébastien Buchmann AFC. Buchmann, who trained at France's prestigious École Nationale Supérieure Louis-Lumière film school near Paris, is known for his long-standing pairings with directors like Nicolas Pariser (Le Parfum Vert, Alice et le Maire). Bozon's sister, Céline, is an esteemed cinematographer in her own right – in fact, she is currently co-president of the AFC – and has lensed all but one of her brother's past features.
"I've known Serge for a long time," says Buchmann. "I think the first feature film I shot as a cinematographer was Pierre Léon's L'Adolescent, which Serge was acting in. With "Don Juan" it wasn't possible for Céline to do it, so Serge asked me. I wanted to do it even before reading the script!
"It's always interesting the first time you work with a director. Serge has a very strong 'universe' and to enter it takes time. The script is very precise – it's not just got the narrative but a lot of other things. As "Don Juan" is a musical, there were mentions of the dance, the music, and the camera too."
"Don Juan" was one of 25 films at this year's Cannes Film Festival that were shot on Kodak film. "Serge didn't want to shoot digital – he has made all his films on film," explains Buchmann. "He once told me that he preferred to shoot on film because on gloomy days, with not very good sets… in digital, it's ugly. You see the banality of the reality, and he is not interested in that. But with film, there is something cinematic about it. I have to admit, I love shooting in 35mm. I like the lighting and those little 'accidents'."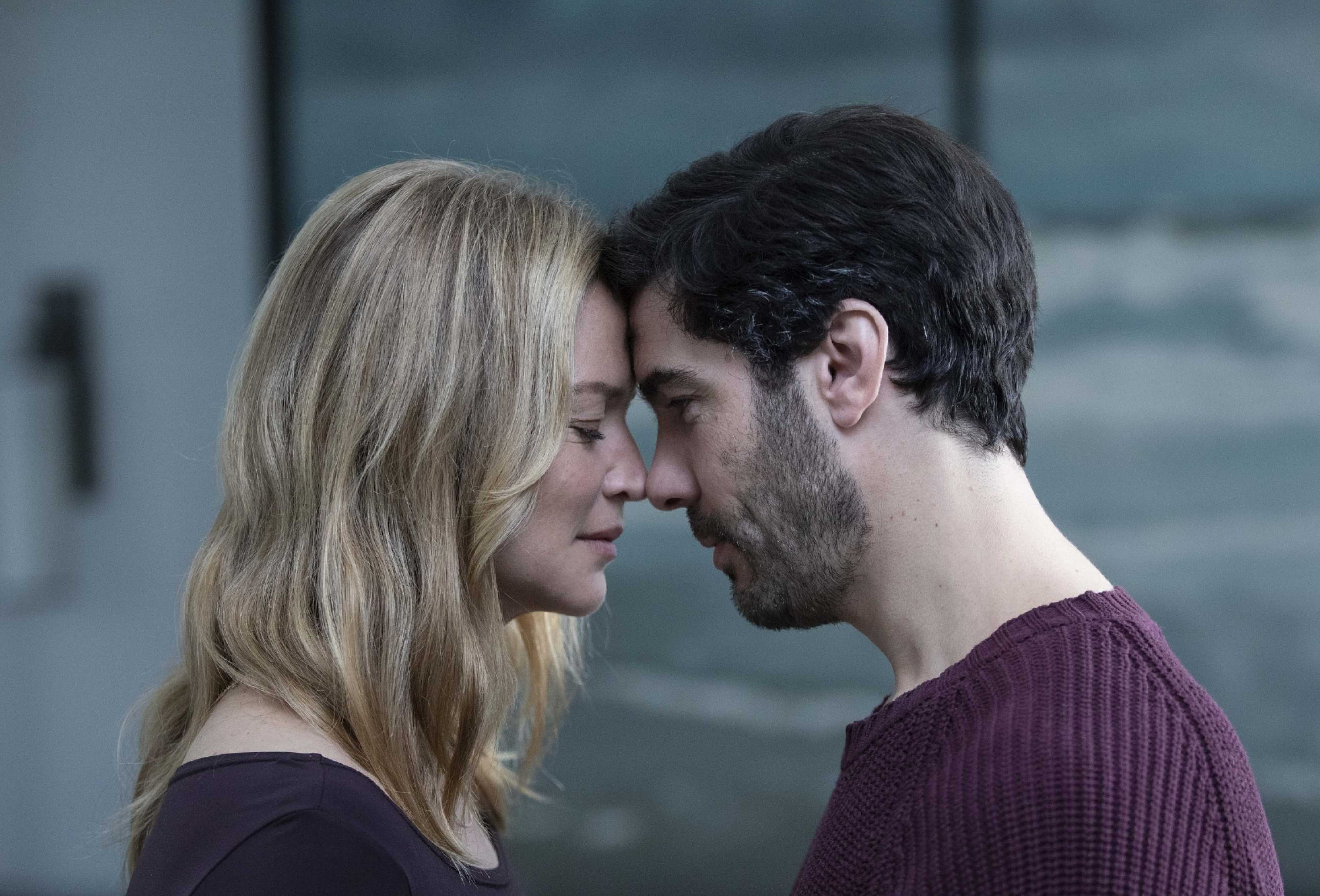 The cinematographer opted for three different Kodak film stocks, including 50D for daytime scenes beside the sea (filming took place in the idyllic French seaside town of Granville in Normandy) and 500T for night-time and day-to-night scenes. His favorite stock, however, was 250D for day interiors and he tried to use it as much as possible.
"There are two things I love about shooting on film," Buchmann says. "First, I love the image – especially for skin, skin colours and texture, because sometimes in digital it's a bit too sharp. The second thing is, I love the way we shoot. When you are shooting in digital, all the crew is facing a screen and the shot is there – you think with the screen. But in film, you have to imagine the shot in your head. For the resulting image in the film, you must imagine where the highlights and the blacks will be, and whether a character is in the shadow or in the light – it's all in your head."
"Don Juan" was shot on the ARRICAM ST – "it's huge, but I love it" – rented from TSF in Paris, with ZEISS Ultra Prime lenses. Buchmann's team was small, comprising just gaffer Mariore Manneville, key grip Adrien Anquetil and two assistants.
Bozon had strong ideas when it came to lighting, Buchmann recalls. "Serge wanted a lot of stylized light: he asked for mystery in the light. He said he loves something called 'aquarium light'." Both men had read American cinematographer John Alton's masterful 1949 book Painting with Light, which discusses the old Hollywood way of lighting. To help Buchmann understand his vision, Bozon pointed him in the direction of Alton's famous 'cookies' – breaking up the light and creating a more natural look with branch-like shapes. "It became a key phrase for the prep and during shooting: 'Can we have some cookies?'," Buchmann remembers. "My gaffer had small branches that we put quasi-systematically on each shot, even if it was not justified. Sometimes we used real, big ones for the garden party scene (that was justified for once) and for theater shows, in the background."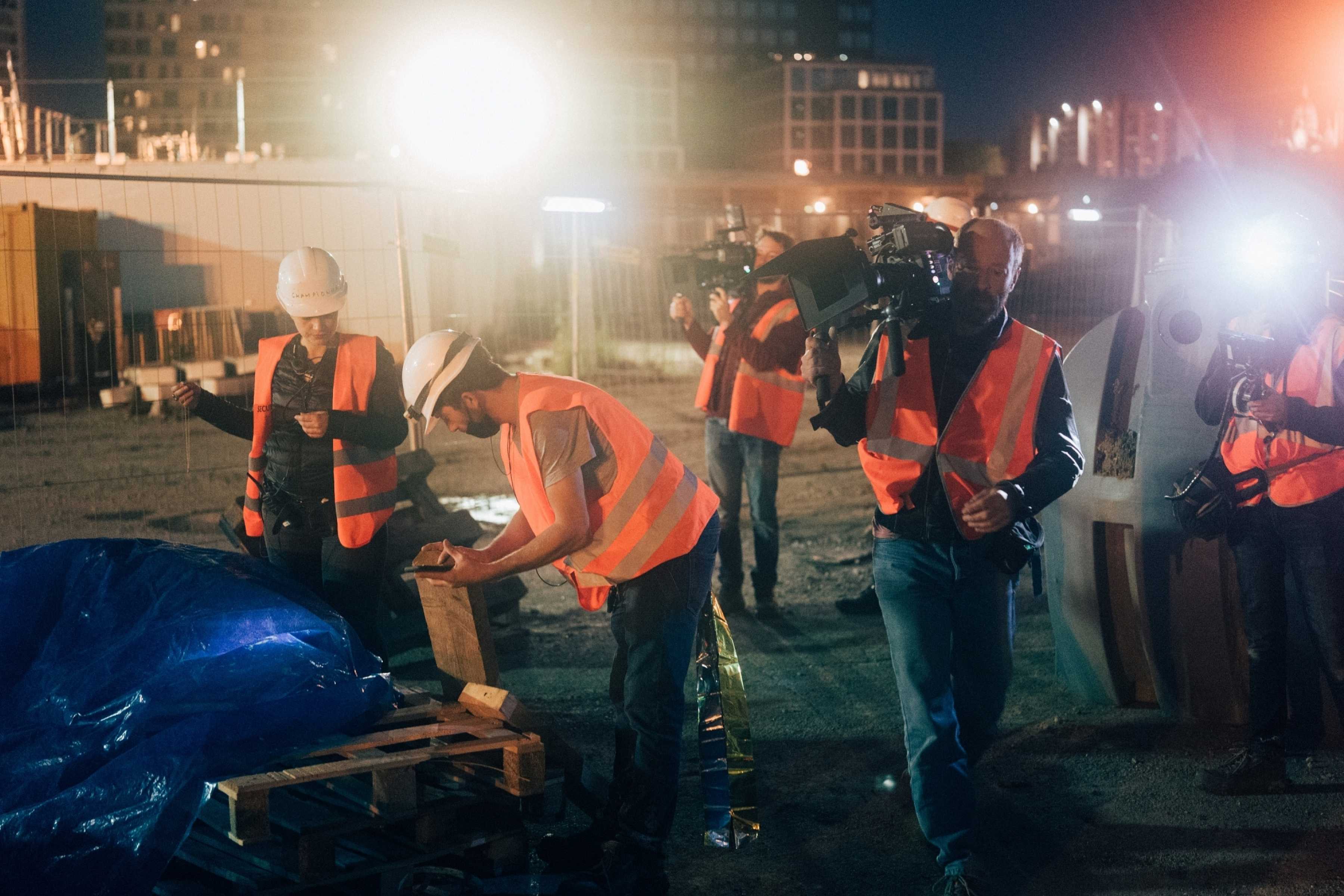 The team used a range of broad and bicolour lighting including Aladdin LED lights, DMG Lumière SL1s or SkyPanels for faces or soft key lights. The ARRI M-Series are staples of Buchmann's toolbox, especially the M40 and M18; "very simple to power, but very strong and powerful". They also opted for some new gears including the Dedolight LED, a two-colour 90W LED that worked perfectly with a projection lens to produce a sharp effect, and LUXED 12 lamps from Lightstar that were mostly used for backlighting the night scene or lighting backgrounds.
Buchmann used a special technique when lighting Tahar Rahim's Laurent, highlighting his obsession for all things female, using the Dedolight LED: "We put the character in a close-up when he looks at a woman and added a light going up in his eyes, without reflections. Little by little, the light goes up. In the editing, they didn't quite keep the length of this shot, so you don't notice it as strongly, but I think the viewers can see it. It was quite a big deal to do it and it was also very difficult for the actor, because he has a particular light gear in his eyes – so I thank Tahar too."
And thanks to this masterly musical production, "Don Juan" proves there is still plenty of life in the much-told story yet.
Words: Helen Parkinson. This article first appeared in British Cinematographer magazine.