Filmmaker Stories
DP Haris Zambarloukos BSC GSC creates an immersive 'whodunnit' experience for 'Death on the Nile' using Kodak large format 65mm film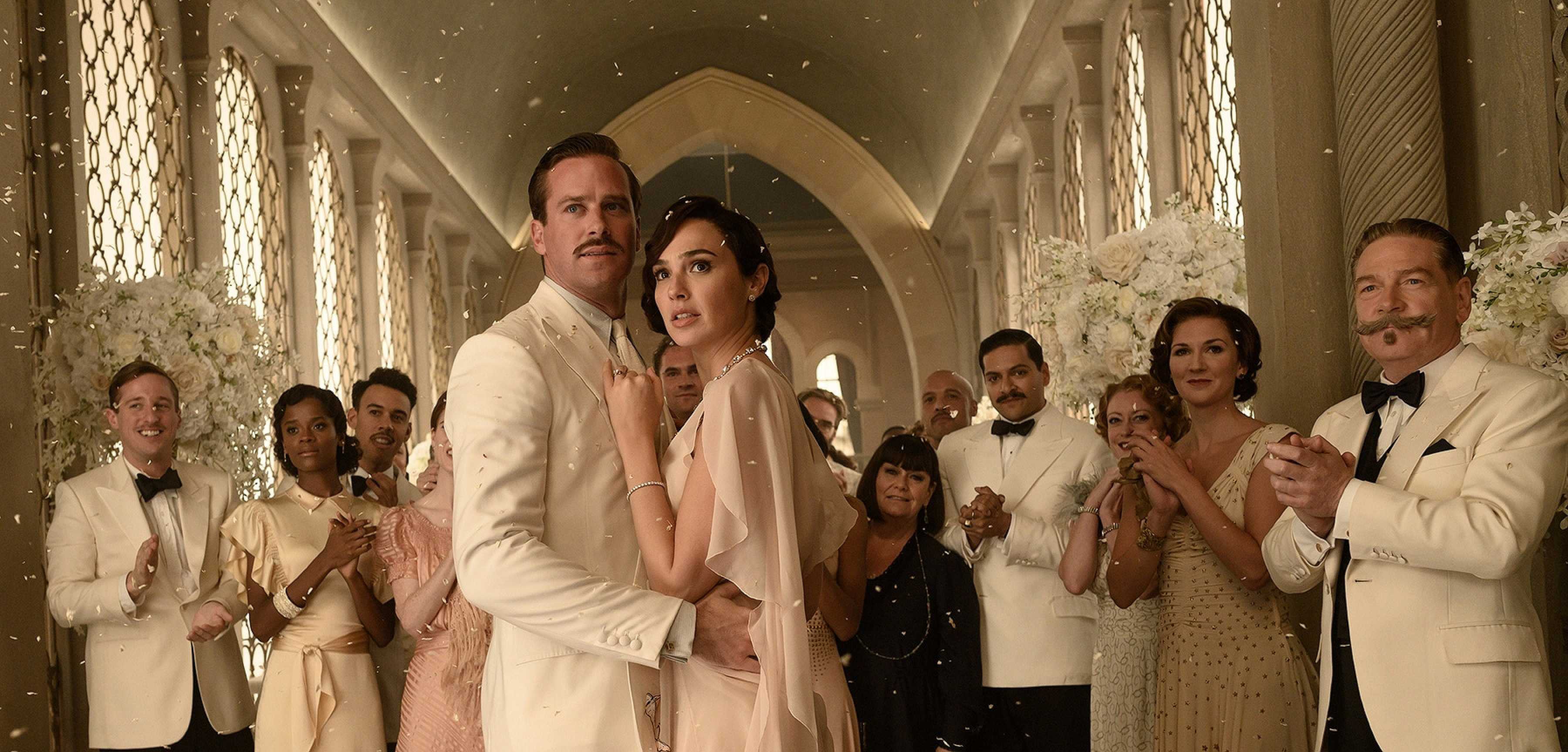 People love a murder mystery. And none more so than British DP Haris Zambarloukos BSC GSC, especially when clues become red herrings and suspects are not quite who they seem, inside a story that has genuine human interest.
Following the success of Murder on the Orient Express (2017), which Zambarloukos shot on large format, 5-perf Kodak 65mm film for director Kenneth Branagh, the pair teamed up once again for Death on the Nile, based on Agatha Christie's 1937 novel of the same name. It marked their sixth cinematic collaboration, following Sleuth (2007), Thor (2011), Jack Ryan: Shadow Recruit (2014) and Cinderella (2015) – all captured on 35mm film.
Adapted into a screenplay by Michael Green, the sequel sees Branagh reprise his role as Hercule Poirot, the moustachioed Belgian super-sleuth, alongside an ensemble cast including Annette Bening, Russell Brand, Ali Fazal, Dawn French, Gal Gadot, Armie Hammer, Rose Leslie, Emma Mackey, Sophie Okonedo, Jennifer Saunders and Letitia Wright.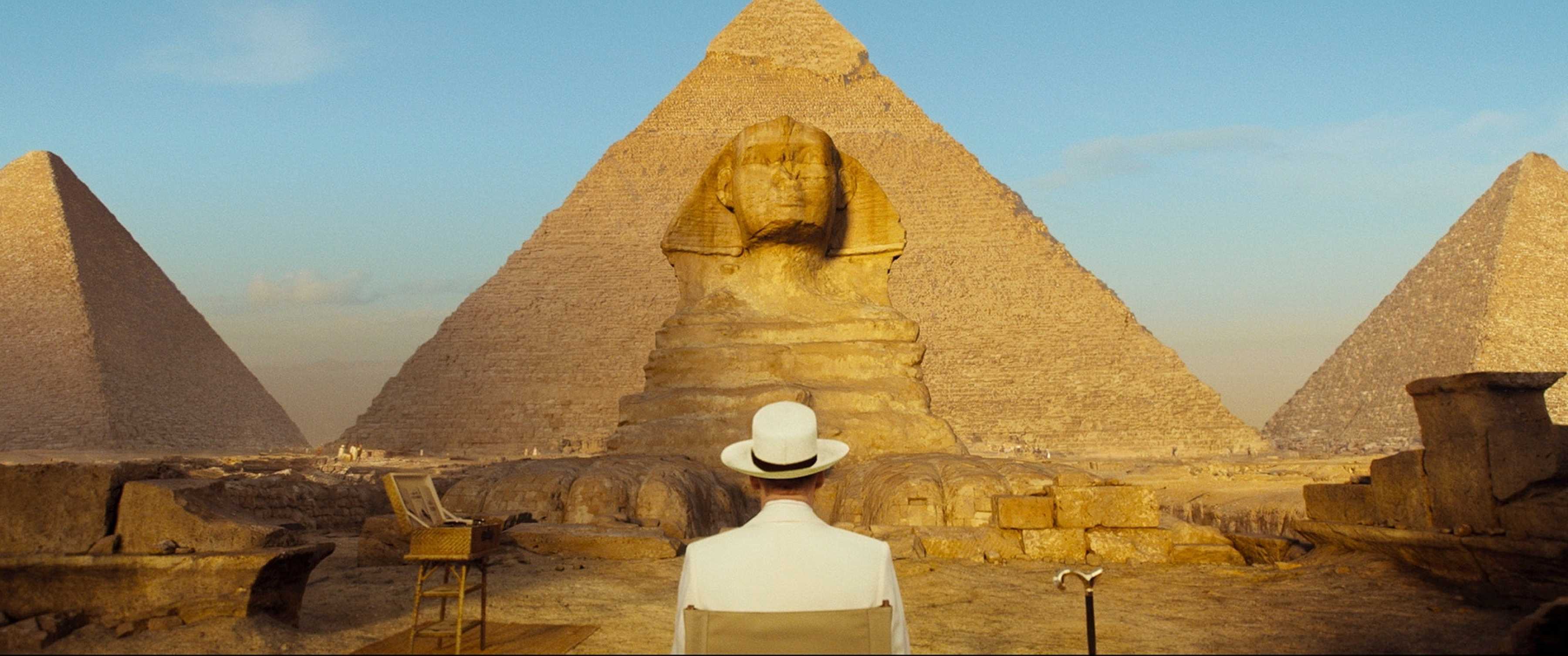 Death on the Nile is set against an epic Egyptian landscape of sweeping desert vistas and the majestic Giza pyramids. Hoping to recuperate after active service in the trenches of WWI, Poirot holidays on the Nile aboard the opulent, art deco SS Karnak cruise ship but is drawn into a terrifying search for a murderer after a honeymooning heiress is found dead. He must identify the killer before they strike again.
"Ken is quite a scholar when it comes to Agatha Christie and is very knowledgeable about her private life as well as her novels," says Zambarloukos. "Just like Murder on the Orient Express, Death on the Nile was very personal to him, and he was well aware of how personal this story – about jealousy and the loss of love – was to her.
"I'm a Greek Cypriot who grew up with Greek myths, and I like stories that talk about tragedy and the human condition. These are timeless themes, and you don't get many scripts like that.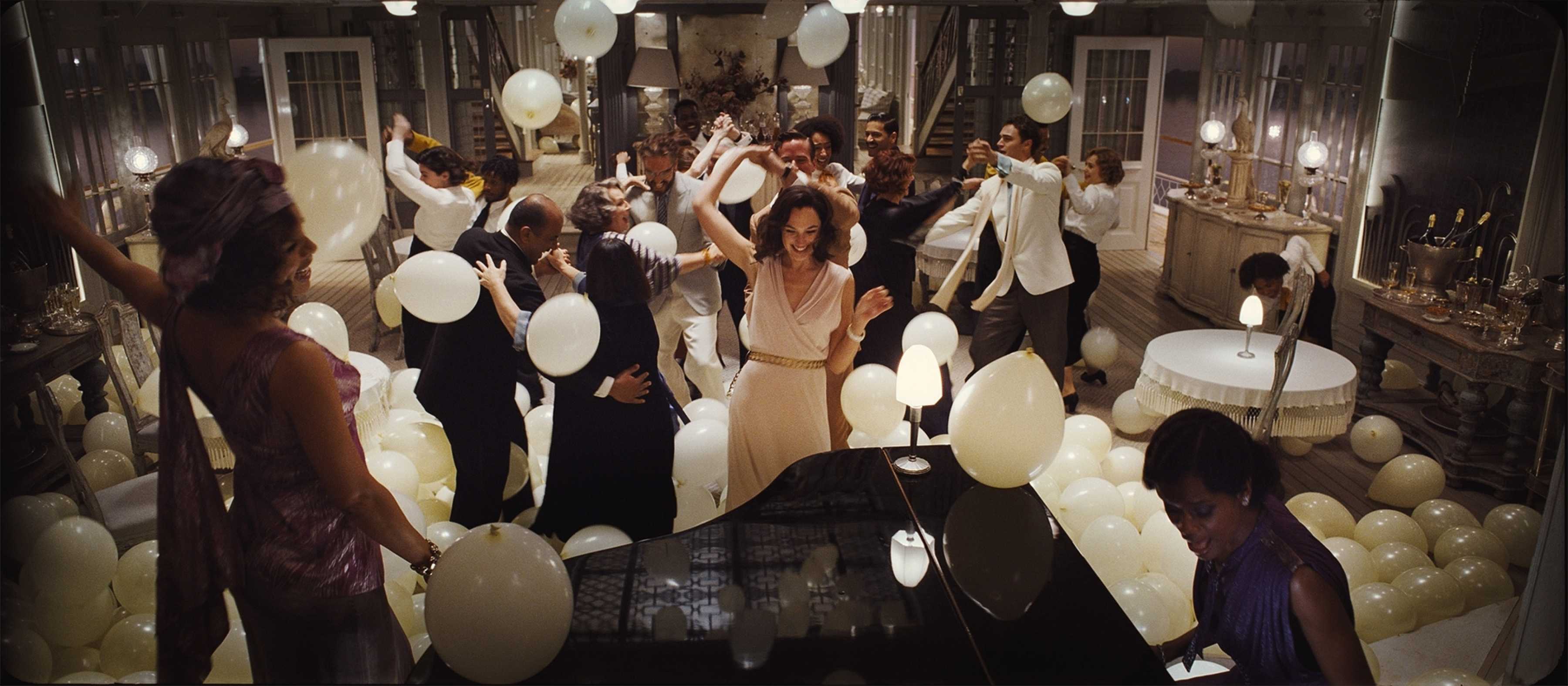 "There was an immersive quality to the script, together with twists and turns regarding how your sympathies lie with the characters as the story unravels, and I could see it would be fantastic stuff to shoot. It was always going to be another large format 65mm film project as it offers such an immersive and intimate experience for the audience."
Before the main live-action production went into full swing, a small crew was dispatched to Egypt for three weeks to shoot background plates along the River Nile, which would be later integrated via VFX with the main live-action footage, to depict the river and landscape from the characters' points-of-view aboard the SS Karnak. This involved an array of 14 Red Monstro cameras, shooting 360º at 8K, arranged vertically to give the correct parallax effect of a scene from the three decks. The same team also packed a drone to shoot aerials, plus underwater filming equipment to capture footage both on and under the river itself.
Principal production on the 15-week shoot began on September 30, 2019, at Longcross Studios in Surrey, England, where Murder on the Orient Express was filmed. Under the auspices of production designer Jim Clay, set builds included a replica of the ancient Temple of Abu Simbel, as well as the 100m long SS Karnak - including interiors – on a specially-erected sound stage.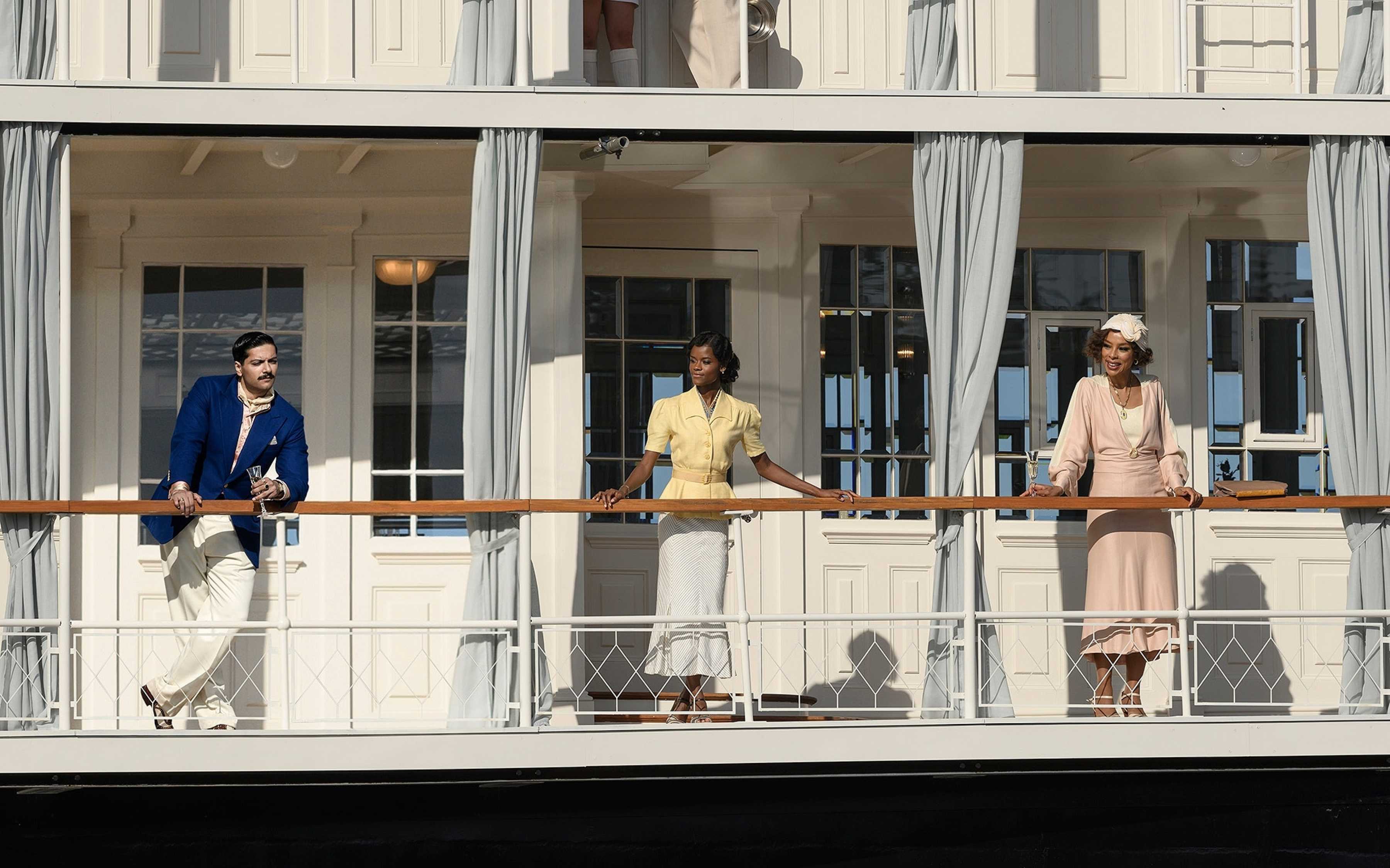 Recycling the rails that had been used for the train carriages in Murder on the Orient Express, allowed the vessel to be rolled out from inside the stage to an adjacent outdoor water tank to take advantage of daylight, and real sunshine, when shots featured people embarking or disembarking, or for exterior scenes that occurred on deck. The trench for the movie's gliding, one-shot opening scene in B&W was also dug and filmed at Longcross.
Amongst Zambarloukos' crew, Luke Redgrave and Andrei Austin operated A- and B-cameras respectively. Steadicam and handheld shots were operated by Stamos Tritantylollos. Malcolm Hughes led the grip team, and Dan Lowe was the gaffer.
Regarding the look of the film Zambarloukos says, "Ken wanted it to embrace the heat and humidity of the desert and the dancing and music in the film too, with strong color and a sense of Americana.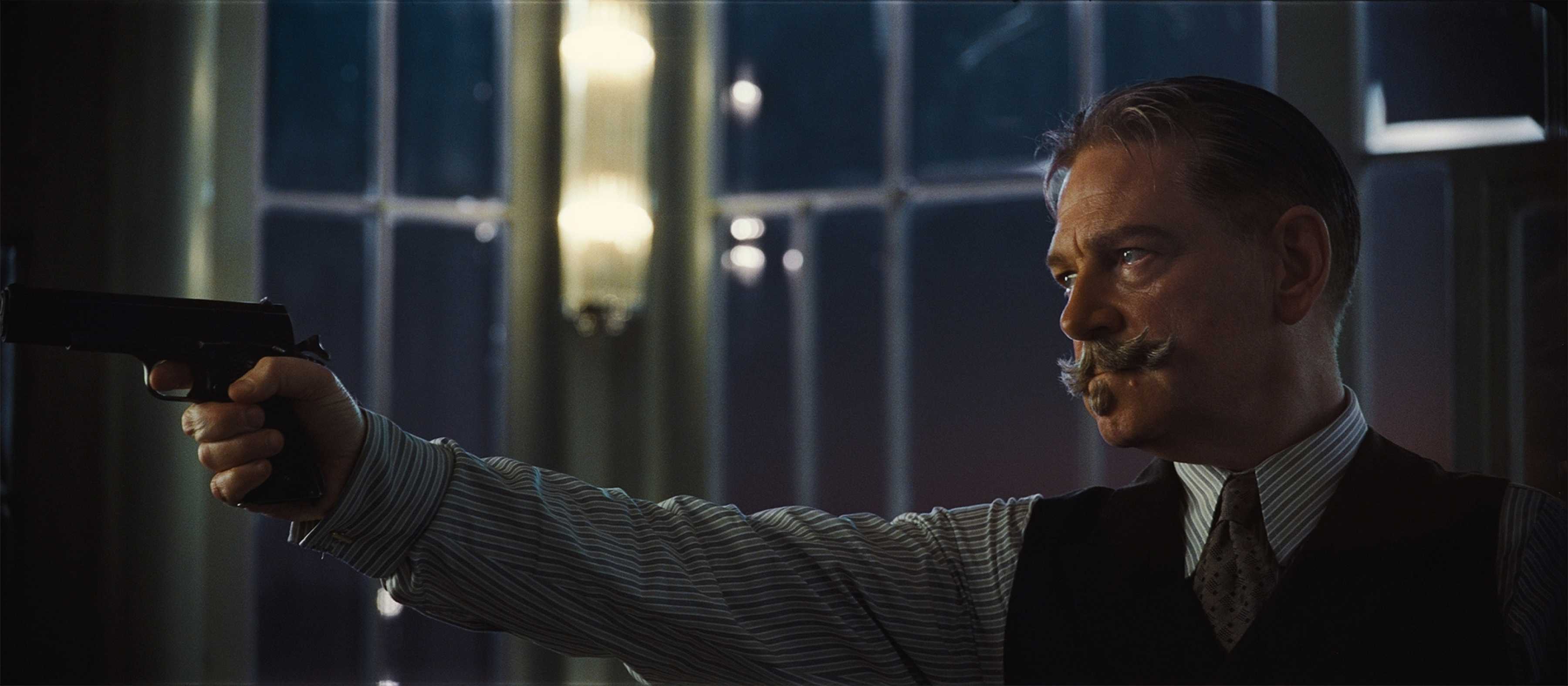 "Rather than referring to other movies per se, I looked at photojournalism from the period – The First World War in Photographs by Richard Holmes, and Lee Tanner's The Jazz Image: Masters of Jazz Photography were both good references. Paintings such as Edward Hopper's New York Movie (1939) of a cigarette girl standing furtively in the theatre wings had an ethereal and sexuality quality in the use of color, darkness and light."
Zambarloukos went with the same optics and cameras as used on Murder on the Orient Express, namely Panavision System 65 Sphero lenses, combined with one Panavision 65mm high-speed MOS and two sync-sound Panaflex 65mm lumps, framing once more in 2.35:1 format.
"The Spheros have a beautiful, soft quality, perfect for the portraiture in the film," says the DP. "They're also quite compact, which helps a fair bit as physically the cameras are beasts, weighing in at around 60Kgs.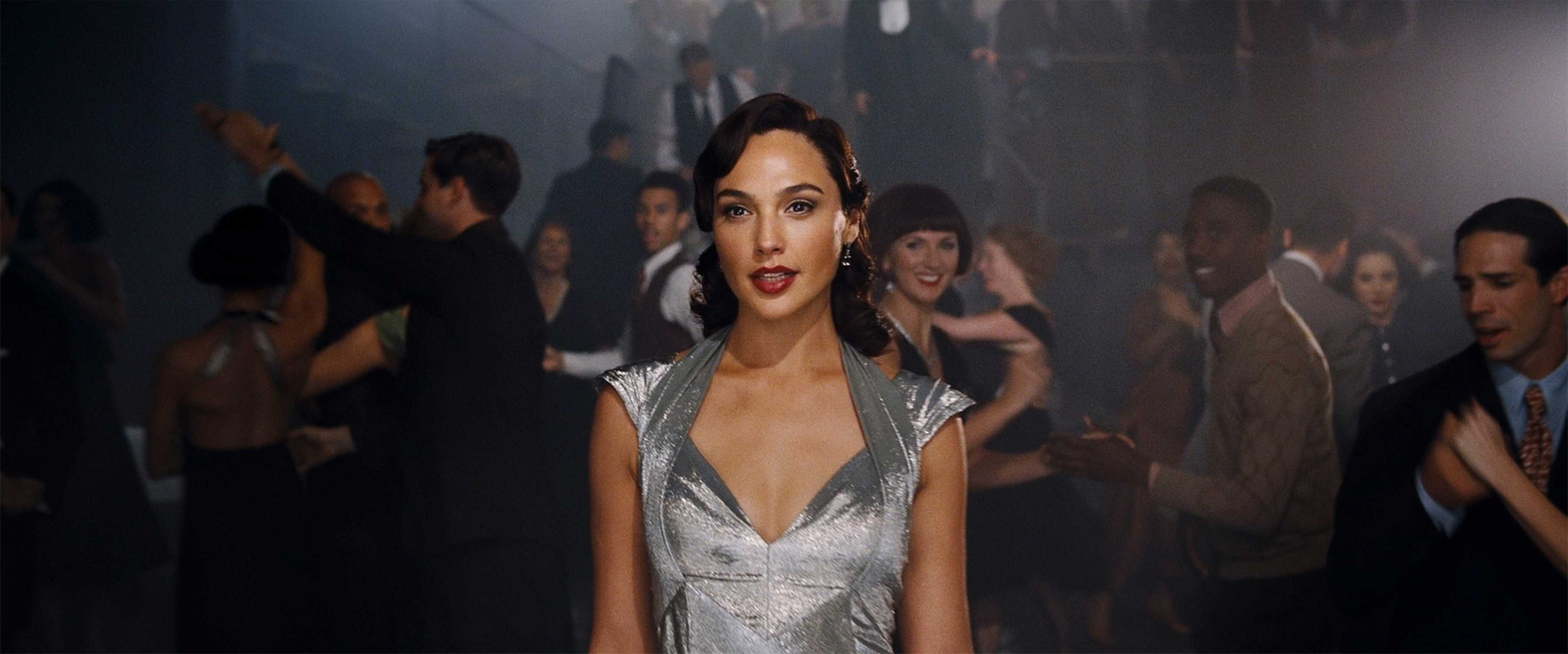 "We filmed Murder on the Orient Express predominantly with the 65mm cameras mounted on a remote Libra head, either on a Technocrane or a dolly, and did some long Steadicam shots. But this time we wanted to further evolve the visual storytelling camera work to a greater extent, especially using Steadicam for long takes, such as in the opening B&W trench sequence and the nightclub/dance scenes. However, the sync-sound 65mm cameras don't really work for that, as they are heavy. The high-speed camera is much lighter, but it's noisy. So I had to find a way of sound-proofing it to make the idea practicable."
Zambaloukos took the challenge to prop maker Stuart Heath of BGI Supplies at Longcross, who had previously created the carriage for Cinderella and who was making furniture for the current production. Heath brought along a draper to take measurements and then tailored a bespoke blimp for the camera using the same material that is used for sound insulation inside helicopters.
"Within a week, the camera had a lovely dinner jacket, with zips and Velcro-straps, that made the camera very close to silent, quiet-enough for usable sound, and was light enough for Stamos to move around the boat, and to really open-up our desire to use Steadicam and handheld. He has a beautiful eye and being a big lad, he has extreme physical ability too. I had him on a diet of spinach and lamb again before the shoot to keep up his strength."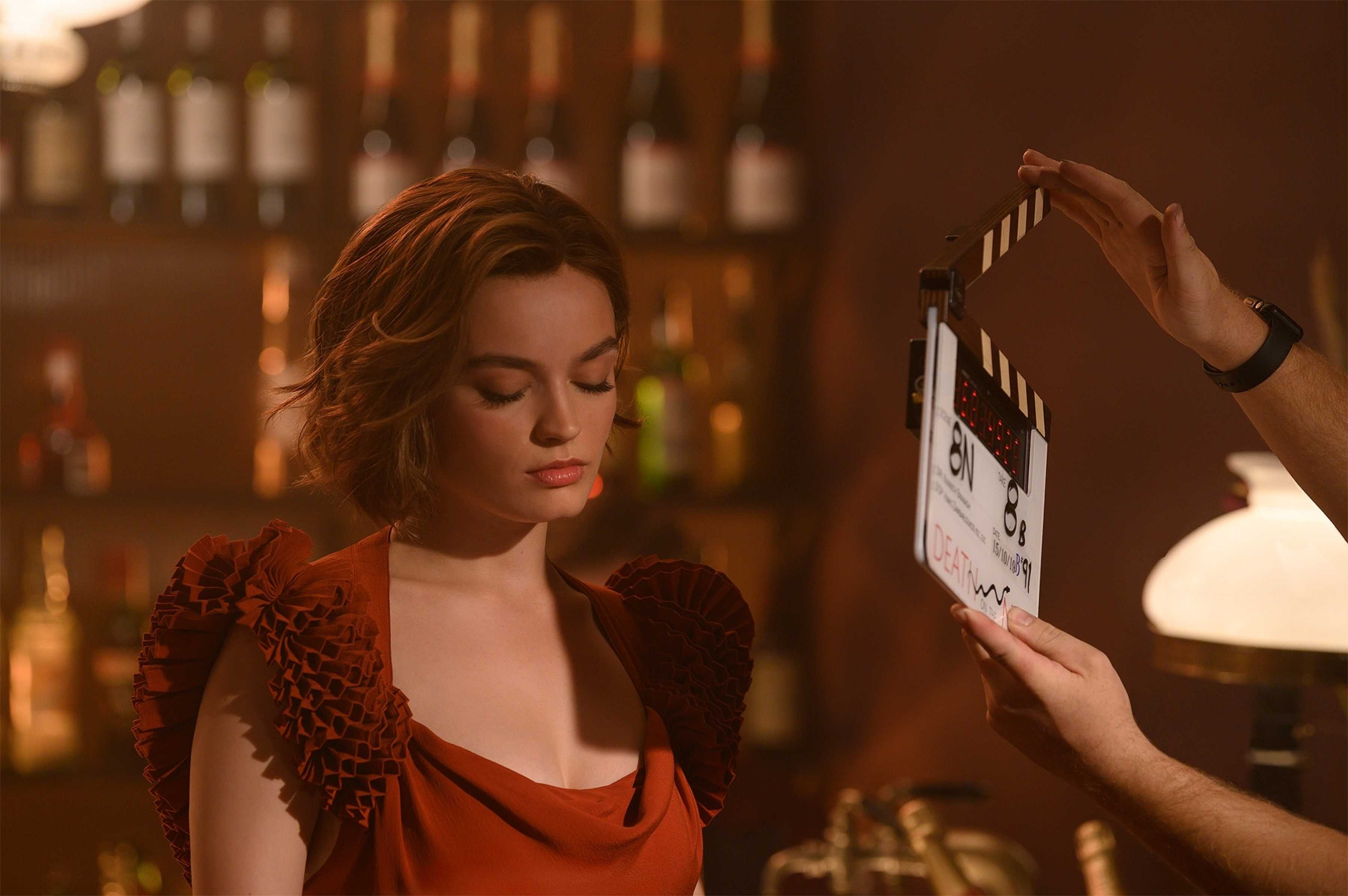 As for film stocks, the movie's night and lower-light interior scenes were shot using KODAK VISION3 500T Color Negative Film 5219, with KODAK VISION3 200T Color Negative Film 5213 for the boat deck exteriors on the sound stage, and KODAK VISION3 50D Color Negative Film 5203 for the day exteriors. The opening trench scene was also filmed using 50D, later desaturated to B&W in post. The dailies were processed by Kodak Film Lab London on the lot at Pinewood, Digital Orchard did dailies scans, dailies projection, film and digital dailies with Fotokem making 8K scans, down-ressed to 4K for post-production.
"Aesthetically, the emulsions all fine grain, with lovely color rendition and they deliver a lovely intimate result in 65mm format," says Zambarloukos. "On a practical basis, they are seamless in that you can use them to cover the widest variety of lighting conditions, and switch between them to optimize your shooting day without seeing the join.
"The 500T captures lovely nuances of color, as well as details in the highlights and black areas. It also gave us a reasonable stop on the Steadicam moves. The 200T was a good visual match to the 500T. The 50D takes the 65mm film experience to another level – it does something incredible to the clarity of the images, and sunlit exteriors in 65mm have an almost three-dimensional quality. Shooting the opening scene in color on 50D, meant we had greater ability to manipulate the monochromatic tonal range later in the final grade, such as using the blue in the image to enhance the grayness and drama in the sky."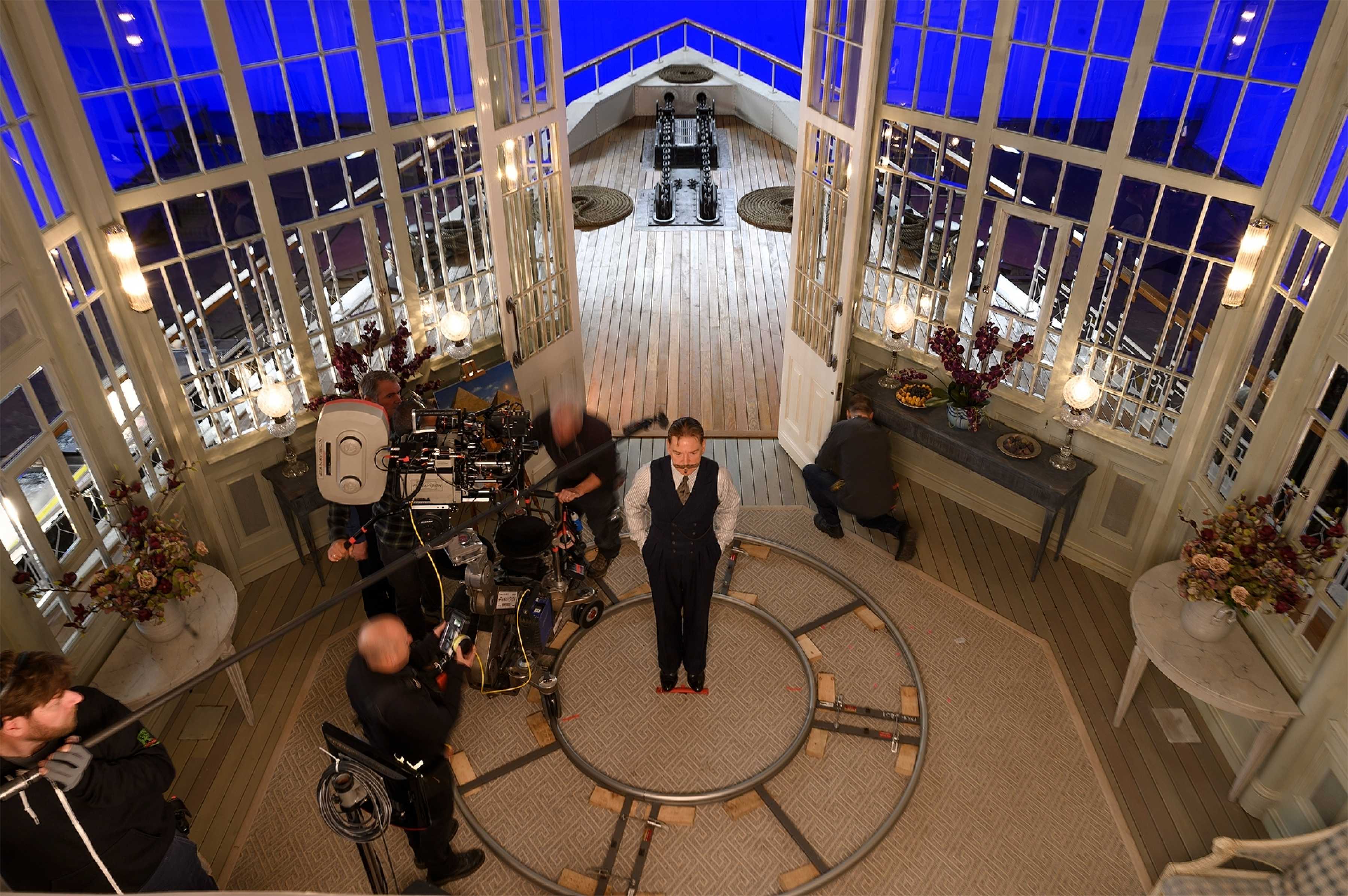 Zambarloukos says a lot of R&D effort went into creating the vast set for the SS Karnak.
"We wanted to shoot a life-size boat and have the ability to move inside the cabins and rooms, and out onto the decks, rather than breaking sequences down into small, individual sets. It was a huge undertaking that involved all departments – especially Jim Clay and his production design team, VFX supervisor George Murphy, together with Dan and our lighting team.
"We built an enormous sound-stage structure around the boat, which itself was on tracks and could be rolled outdoors and had a large and elaborate lighting rig around the boat too, within excess of 2,000 fixtures – a variety of SumoLights, ARRI SkyPanel, softboxes and Tungsten fixtures.
"I would have loved to have shot with an LED screen system, like the one we used on Murder on the Orient Express, to create the backgrounds. But the SS Karnak set was twenty times the size, there were not enough LED screens available, and it would not have been financially viable.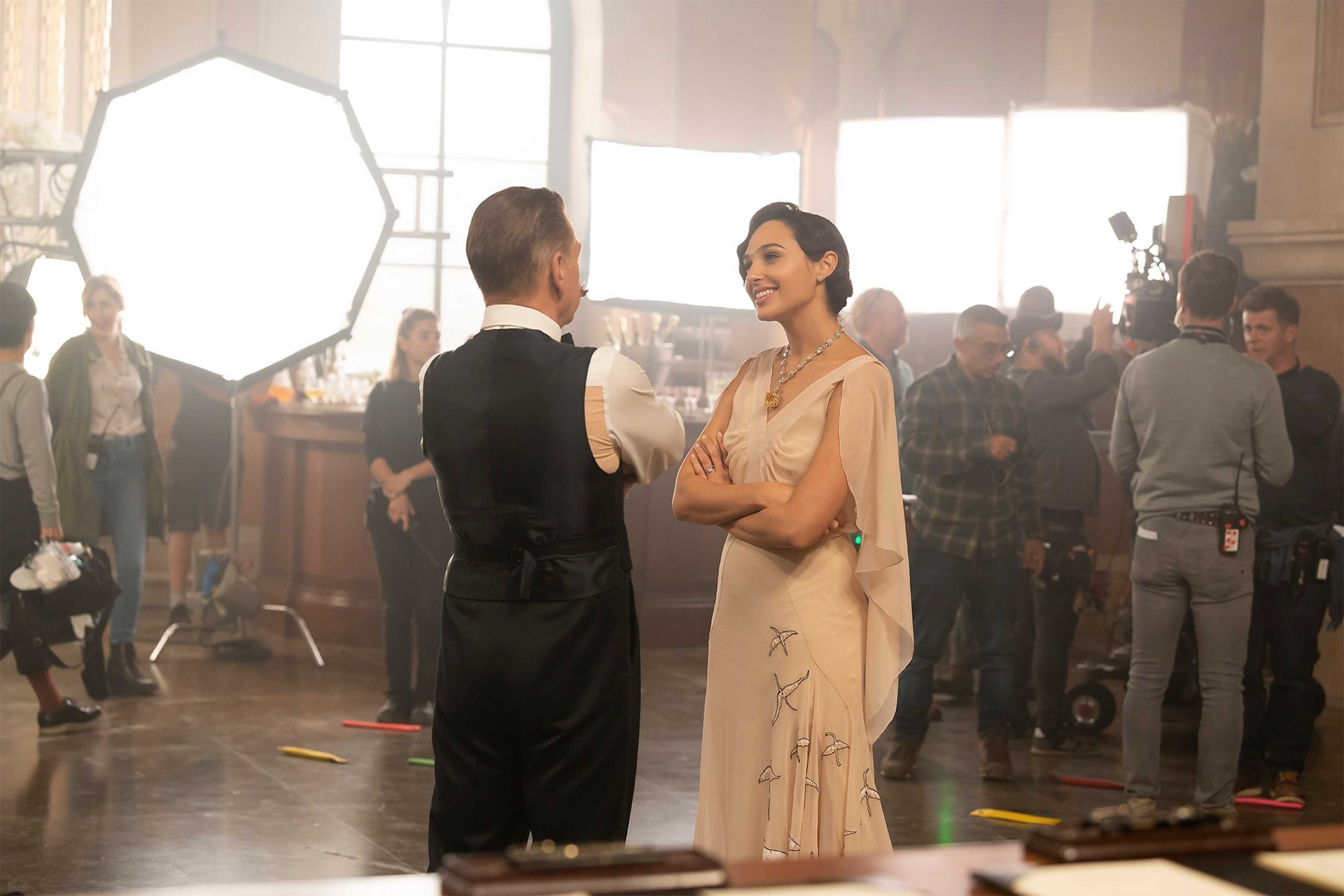 "So for shots looking above the horizon and towards the sky, I went with a technique I had used successfully on Mamma Mia (2008), of hanging screens right around the boat, some 15m high and 200m in circumference, and projected light onto them using around 900 ARRI SkyPanels.
"Ken was a little skeptical as to whether this would work, but our desk operator, Chris Craig programmed a two-minute presentation of what the light would look like during the dawn, day, dusk and night, and Ken was very impressed by the fantastic ambient light we could create at sunset, sunrise, midday and midnight. For shots that included background elements, we shot against blue screen, and the background plates from our Egyptian shoot were then composited in post."
Zambarloukos completed the DI grade with Rob Pizzey at Goldcrest, where the deliverables included Dolby Vision and IMAX HDR DCPs, as well as a master for 70mm film prints.
"Rob did an amazing job in getting a consistent look across the different deliverables," says Zambarloukos. "So wherever you see the film, especially a big screen experience, I think we did justice to the immersive quality of the large format 65mm film we originated on."