Filmmaker Stories
DP Judith Kaufmann BVK brings majesty to Marie Kreutzer's acclaimed and unorthodox biopic 'Corsage' with Kodak 35mm film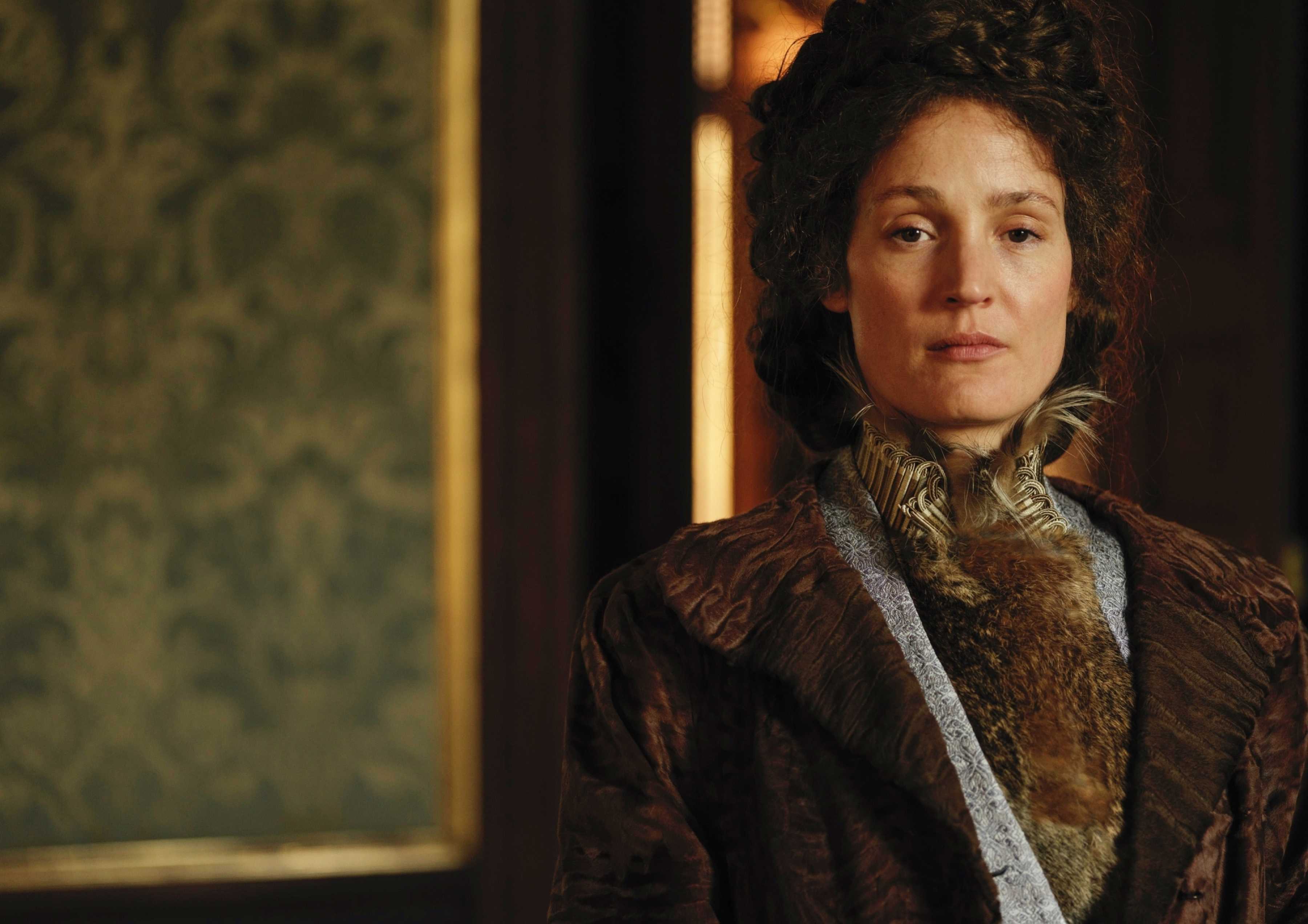 Echoing the protagonist's desire to emancipate herself from royal protocol and oppressive duty, German cinematographer Judith Kaufmann BVK's framing is seldom stationary, while rich hues and the innate texture of KODAK 35mm film imbue the image with a painterly blush, in Marie Kreutzer's purposefully unconventional and absorbing biopic, Corsage.
It's Christmas 1877, and Empress Elisabeth of Austria, nicknamed Sissi, is celebrating her 40th birthday. Being the first lady of Austria and wife of Emperor Franz-Joseph I, she has no right to express herself as a free-spirit and must forever retain the renown of simply being a beautiful, youthful figure. To meet these expectations, she adheres to a rigorous daily regime of fasting, smoking lilac Sobranies, exercise, hairstyling and weight measurement. However, stifled as much by regal convention as she is by the tight-fitting corset that gives her a diminutive waistline, Elisabeth grows increasingly rebellious while yearning for knowledge and adventure.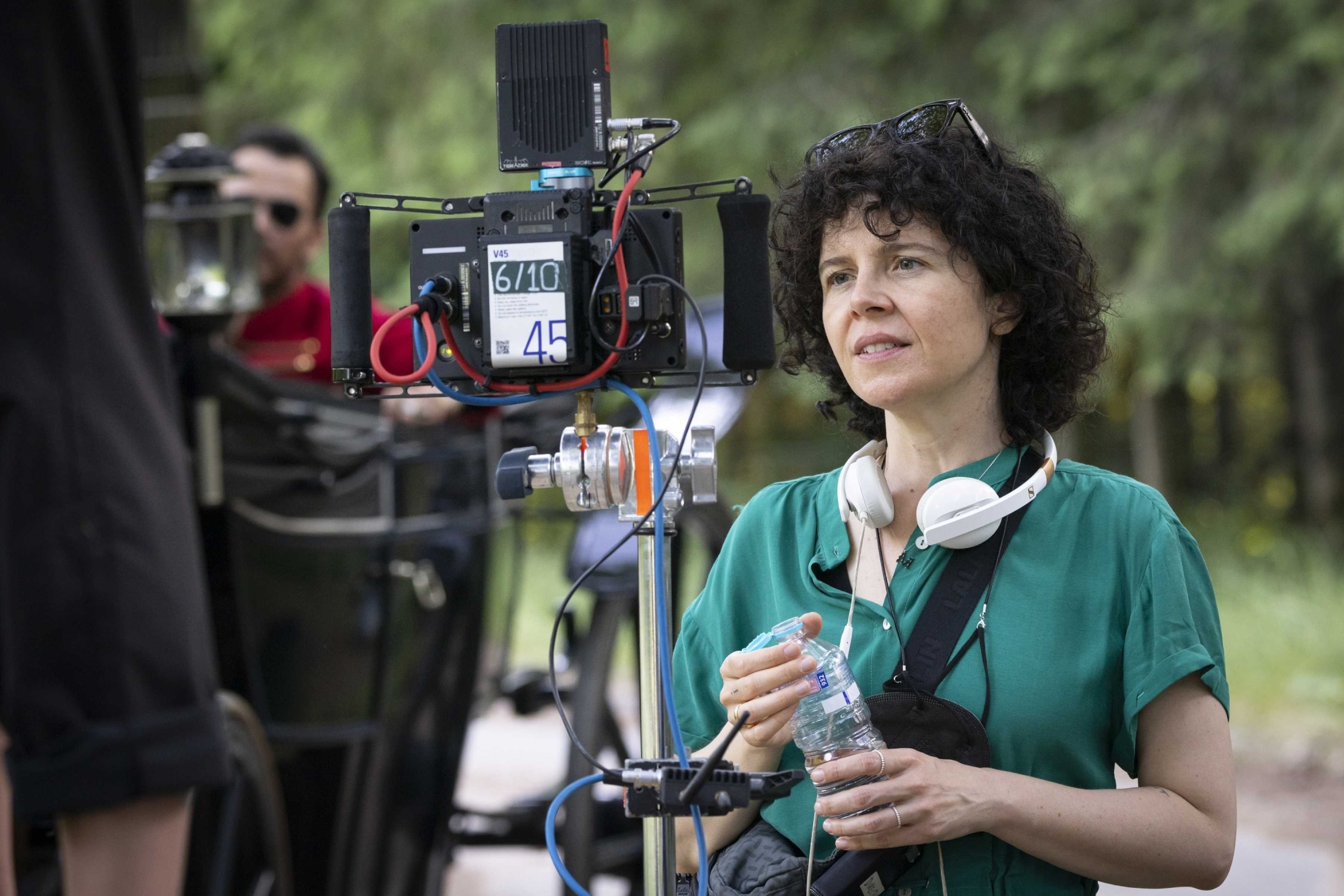 Written and directed by Kreutzer, with Vicky Krieps starring, Corsage premiered to great acclaim at the 2022 Cannes Film Festival and has gone on to scoop numerous awards around the world. Along with Krieps' nuanced performance, the film has been noted for the way it reaches back in time through the grandeur of its historic locations, while being distinctly modern in style, aided by the intentionally anachronistic inclusion of modern lighting fixtures, telephones and mops, together with re-imaginings of classic rock tunes.
"The story of a woman who has to please in order to be loved is universal and timeless," says Kaufmann, "but Corsage was a very different take on Empress Elisabeth, who has been the subject of many films and series. This was a film about her rebellion against the role she was supposed to play, which included staying young and beautiful forever."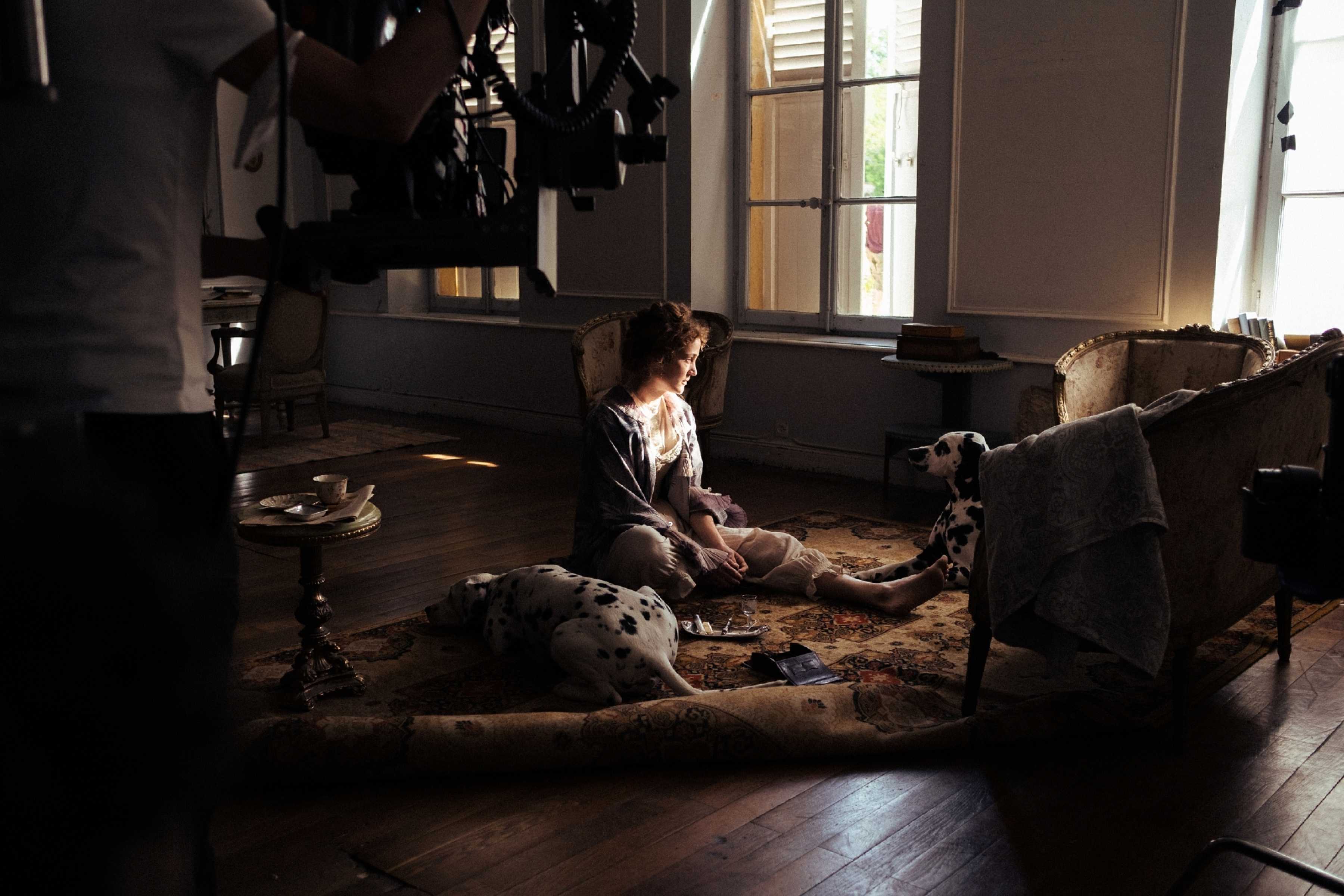 Filming on Corsage took place over a total of 36 shooting days but split into two parts to exploit the seasons and to convey the passing of time – the first between March and April 2021, the second in June for another month. Production was entirely on location at what Kaufmann describes as a "dizzying number of historic sites that were highly-regulated, and it was often very difficult to obtain the necessary permits."
These included the Hofburg and Schönbrunn Palaces in Vienna, the castle and town of Eckartsau in Lower Austria, additional castles in Luxembourg, a villa in France, plus other historic sites around Belgium and the city of Ancona, on the Adriatic coast of Italy, for the film's denouement.
"Corsage was my first collaboration with Marie," Kaufmann reveals, "and what I found interesting was the very different approach she took towards this mythical figure – for example, the opening scene of the film, in which Elisabeth holds her breath whilst submersing herself in a bath, as her servants time the performance. That is not the kind of thing you expect when you're told you're going to make a story about the Empress Elisabeth of Austria. Many scenes contained very little dialogue and had something mysterious, unspoken and also sensual, but Marie is able to narrate very strongly with images that come from the script together with Vicky's incredible performance.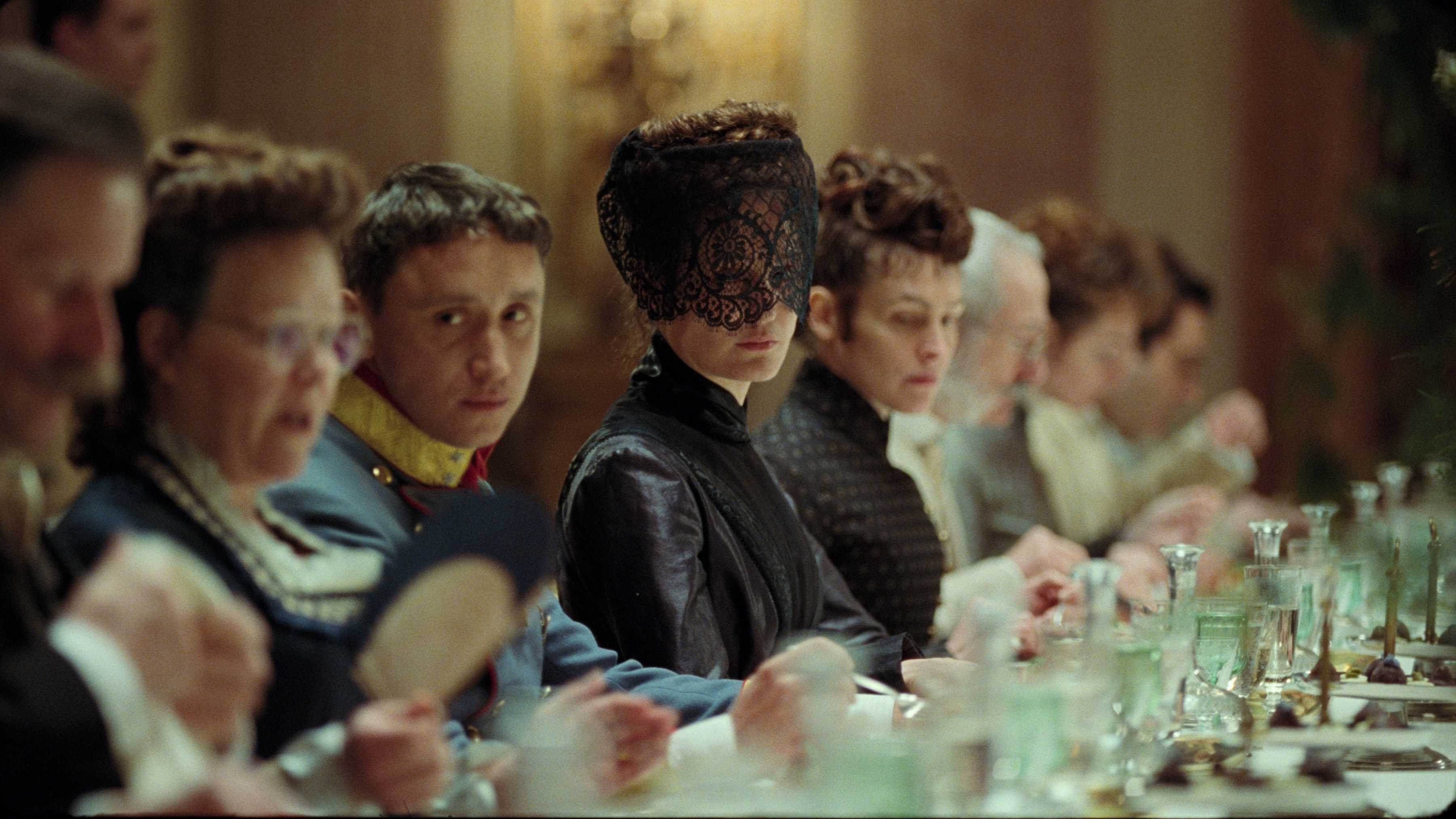 "When we first met, Marie had already done extensive research for two years. She showed me an impressive collection of moods and images during prep – not just general colors, fabrics, costume, makeup, room design and lighting moods, but she had also created her own world of images for each of the characters. I also read up about this time period, searched and supplemented with additional images, moods and film excerpts.
"We didn't have distinct film references. We mainly talked about what we wanted to avoid aesthetically. Many period productions are often overflowing with decorative opulence from the art, costume and makeup departments, and that is exactly what we did not want – not a princess fairytale with beautiful scenery. We wanted Corsage to be in the era, but to also have a modern feeling and with a certain timelessness."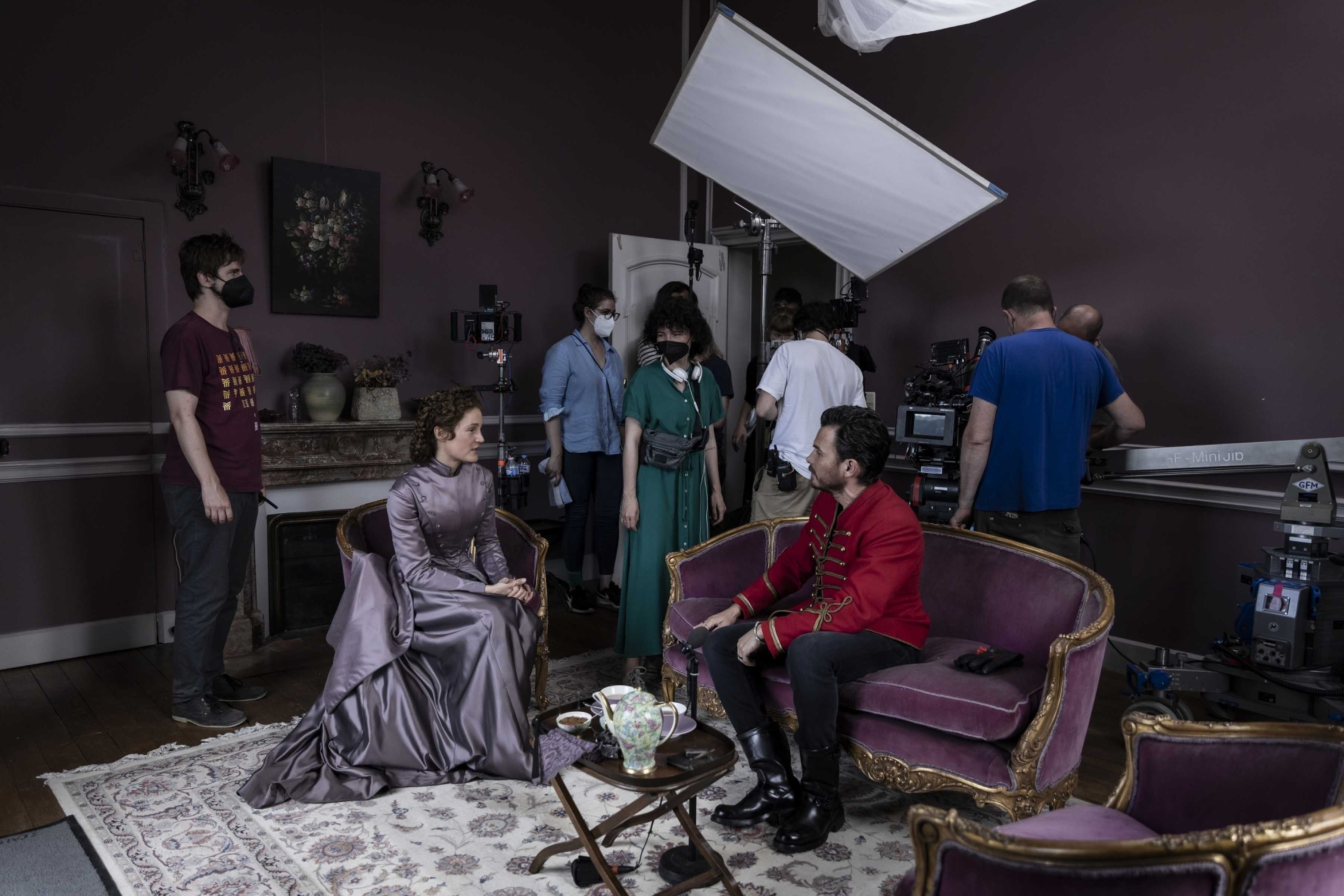 Shooting on 35mm film was a given from the start, as Kaufmann reports it is Kreutzer's preferred format, and admits to feeling lucky to have come across a director who was ready to defend this decision.
"The choice of shooting on 35mm film was neither faddish nor a gesture of opposition against the prevalence of digital cinematography," says the DP. "Rather it was because there are unique qualities to the celluloid image, especially the richness of skin tones and the depth of colors, which you cannot readily create with digital. Another beauty of film comes from the smoothing softness of the grain, and the greater latitude of exposure in highlights and shadows, and we both felt they were of the greatest importance to this production."
Kaufmann shot Corsage in 3-perf on 35mm KODAK filmstocks, framing in 2.39:1 aspect ratio, using an ARRICAM LT camera with Leitz Summilux spherical lenses. The camera and lighting package was provided by ARRI in Vienna, Austria.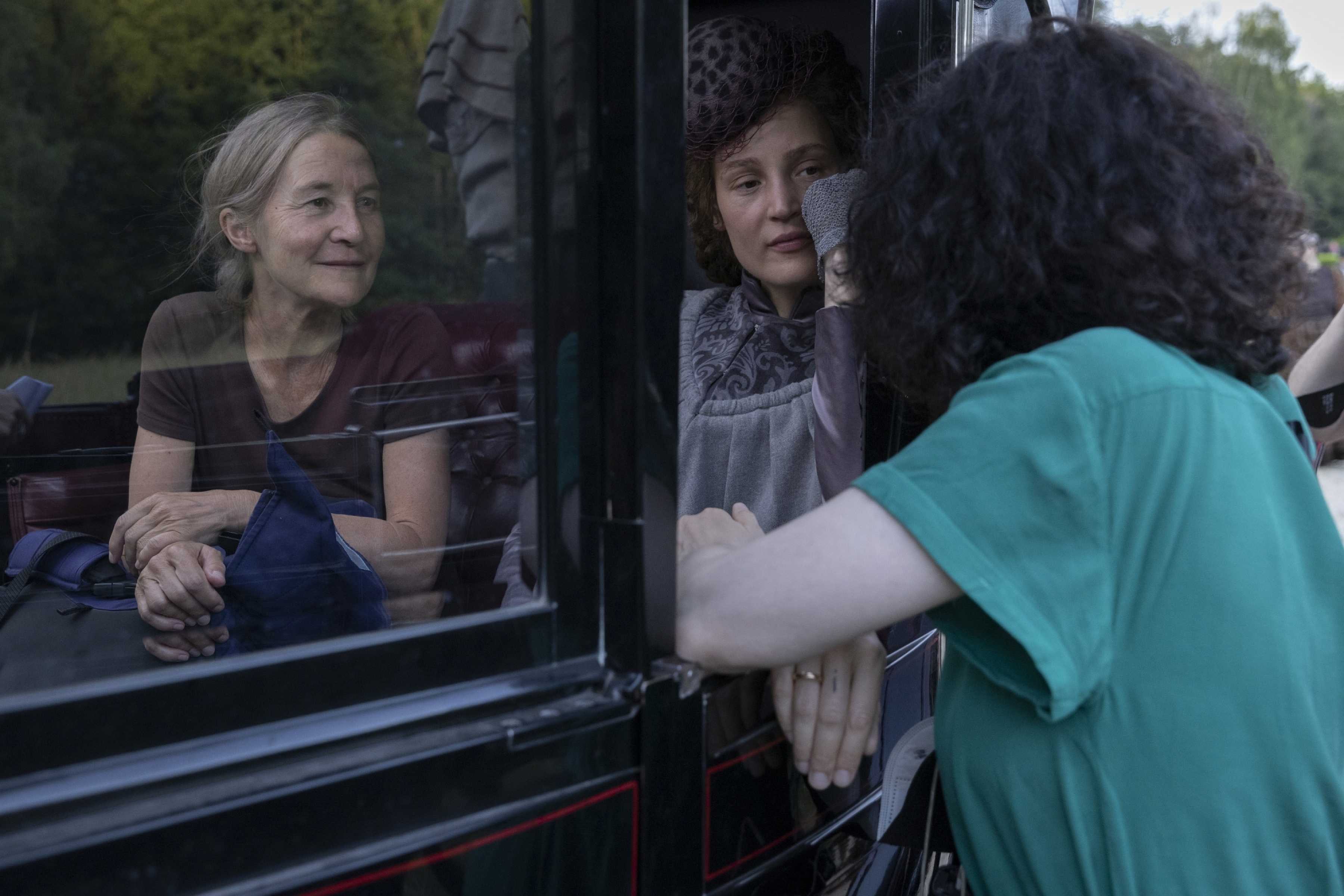 "Shooting in widescreen allowed us to isolate Elisabeth in the frame for emotional storytelling purposes, as well as covering a great many scenes where we had two or more people, sometimes staggered, in the same shot," Kaufmann explains. "It also made a lot of sense to go 2.39:1 as we had multiple wide, moving scenes involving riding, swimming and fencing.
"I like the Leitz Summilux lenses as they are light for operating handheld. This was a fairly wide-angle film, where a lot of things were shot handheld using a 25mm or 29mm lens, close to the actors, in a sort of physical rapport with them. I had to be in tune with the sometimes-unpredictable behavior of our protagonist to preserve the feeling of her movement that drives the film.
"Additionally, we had a limited budget for lighting our large locations, and we shot a lot in the winter when the daylight was limited, so the T1.3 aperture of the Summilux lenses gave me the necessary stops. They also allowed me to bring a certain precision and sharpness to counterpoint the physicality and softness of analog film."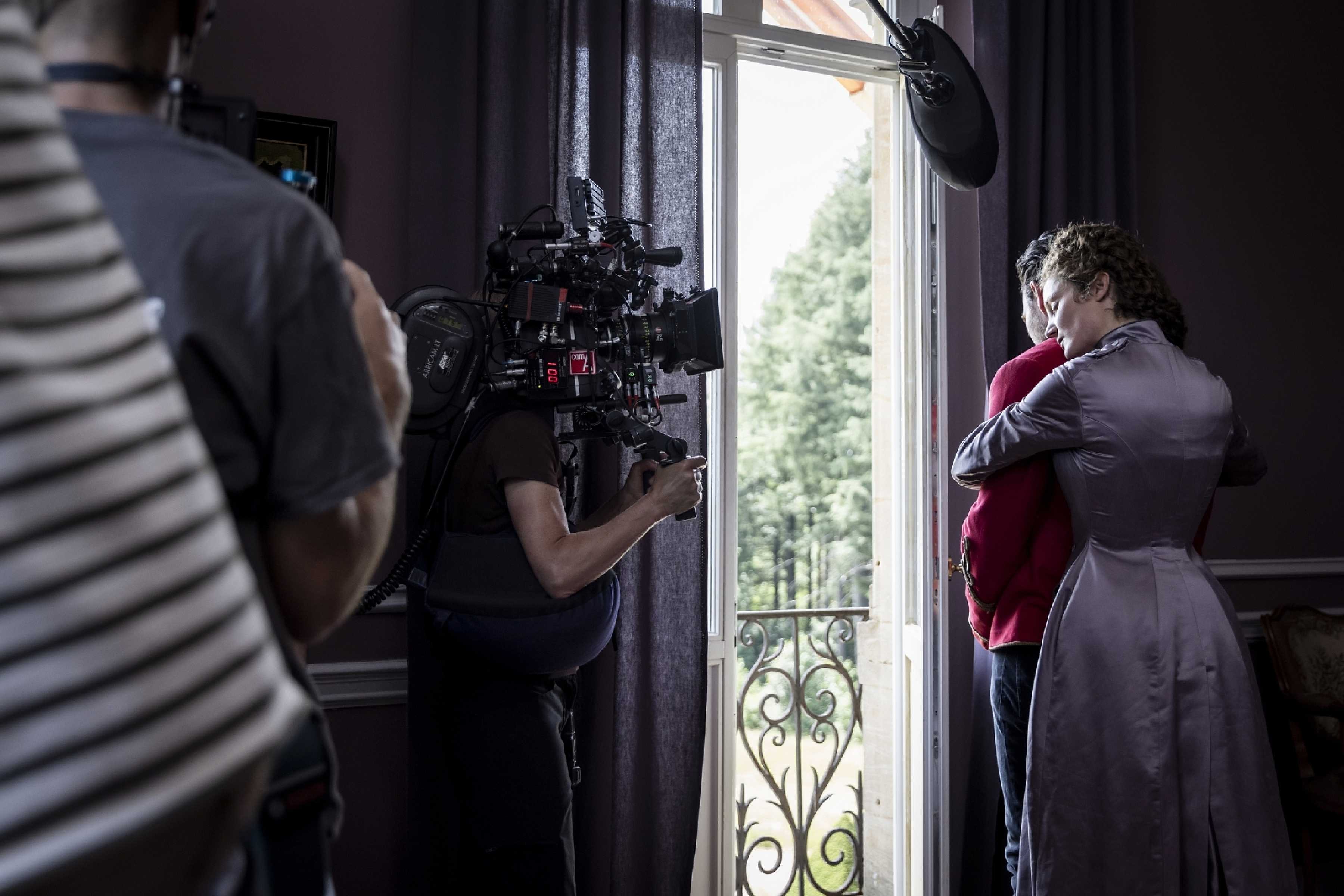 Working in collaboration with Kodak's German sales representative, Mitch Boxrucker, Kaufmann selected KODAK VISION3 500T Color Negative Film 5219 and VISION3 200T Color Negative Film 5213 for the mainstay of the shoot. She also selected EASTMAN DOUBLE-X Black & White Negative Film 5222 for the scenes in which Elisabeth is filmed by her friend Louis Le Prince, who is considered to be the father of cinematography. Film processing was done at Studio L'Équipe in Brussels, with the 4K scan and DI grade completed at ARRI Munich with final colorist Traudl Nicholson.
"I decided to carry two color 35mm filmstocks to keep things simple logistically," Kaufmann say. "I went with the 500T as I needed the highest possible sensitivity for the many interior day and night scenes in the film. I love the texture of the grain and the latitude it has in capturing details in the high and low-light situations. The 500T and 200T bring a beautiful warmth to the image, and the color of the skin tones feel so real and natural, just as Marie and I originally intended."
Speaking about energizing and motivating the camera in empathy with Krieps' performance, Kaufmann remarks, "Observing and being observed is a central theme of the film. Elisabeth is the center of our attention – she is always being watched, scrutinized and judged by those around her. Her perpetual movement throughout the film was a kind of narrative thread.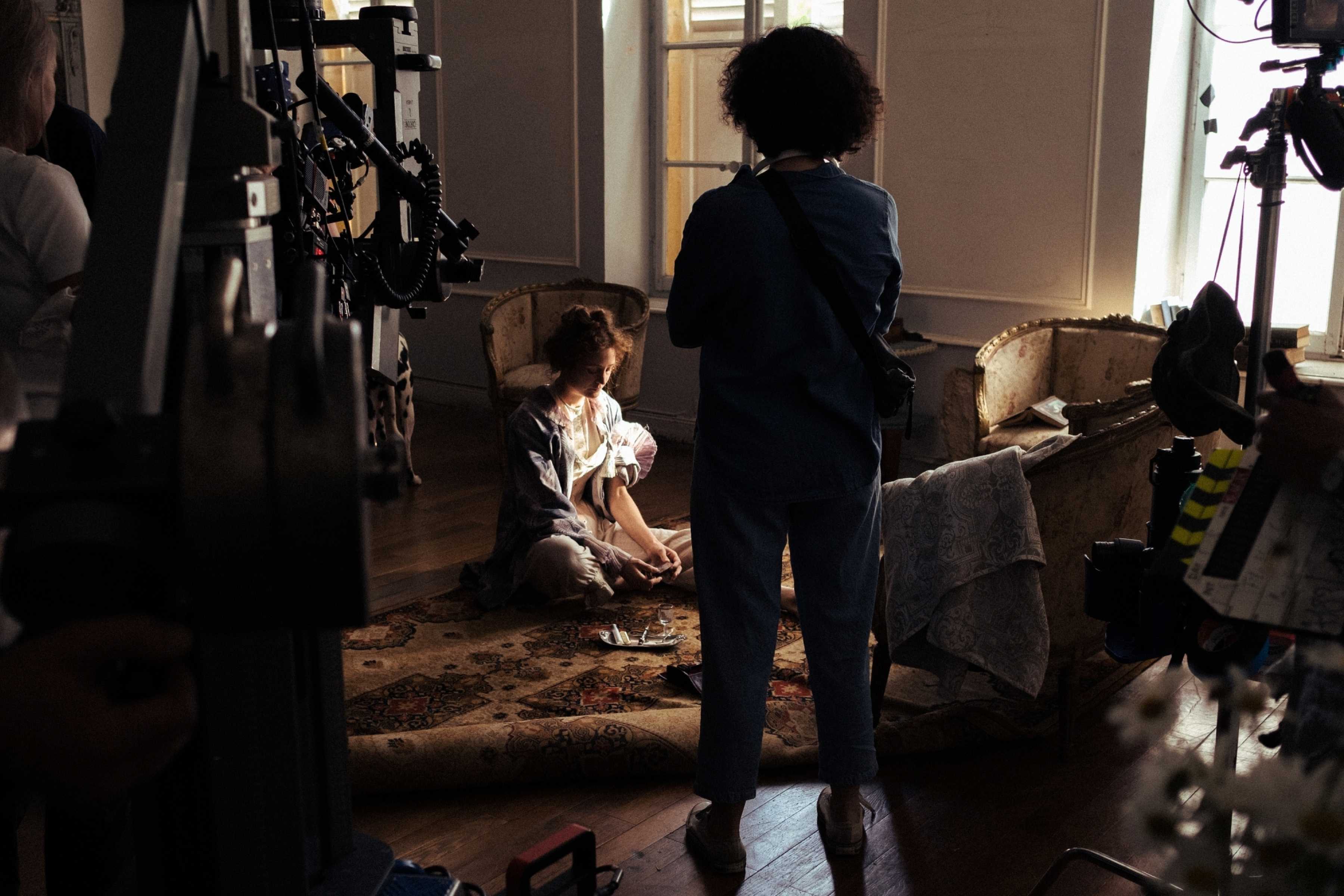 "So we decided to follow her with the camera, sometimes being close, sometimes distant to give her space. We were looking for a style of cinematography that retained the sharpness and openness of verité filmmaking, and not that of a traditional costume drama. Nothing too perfect but not documentary-style either. It was about reduction and not having a myriad of set-ups or a second camera throughout.
"In many shots, I operated handheld, but frequently had the camera on a mini-jib which allowed me to react to the actors' movements. We also filmed a few scenes, such as the horse riding, either with Steadicam or from a Quad and an SRH-3 stabilised remote head."
Kaufmann's crew included 1st AC Camillo Foramitti, 2nd AC Fjodor Kelling and key grip Emmanuel Aubry. The DP was able to bring in her gaffer, Florian Kronenberger, from Germany to oversee the lighting.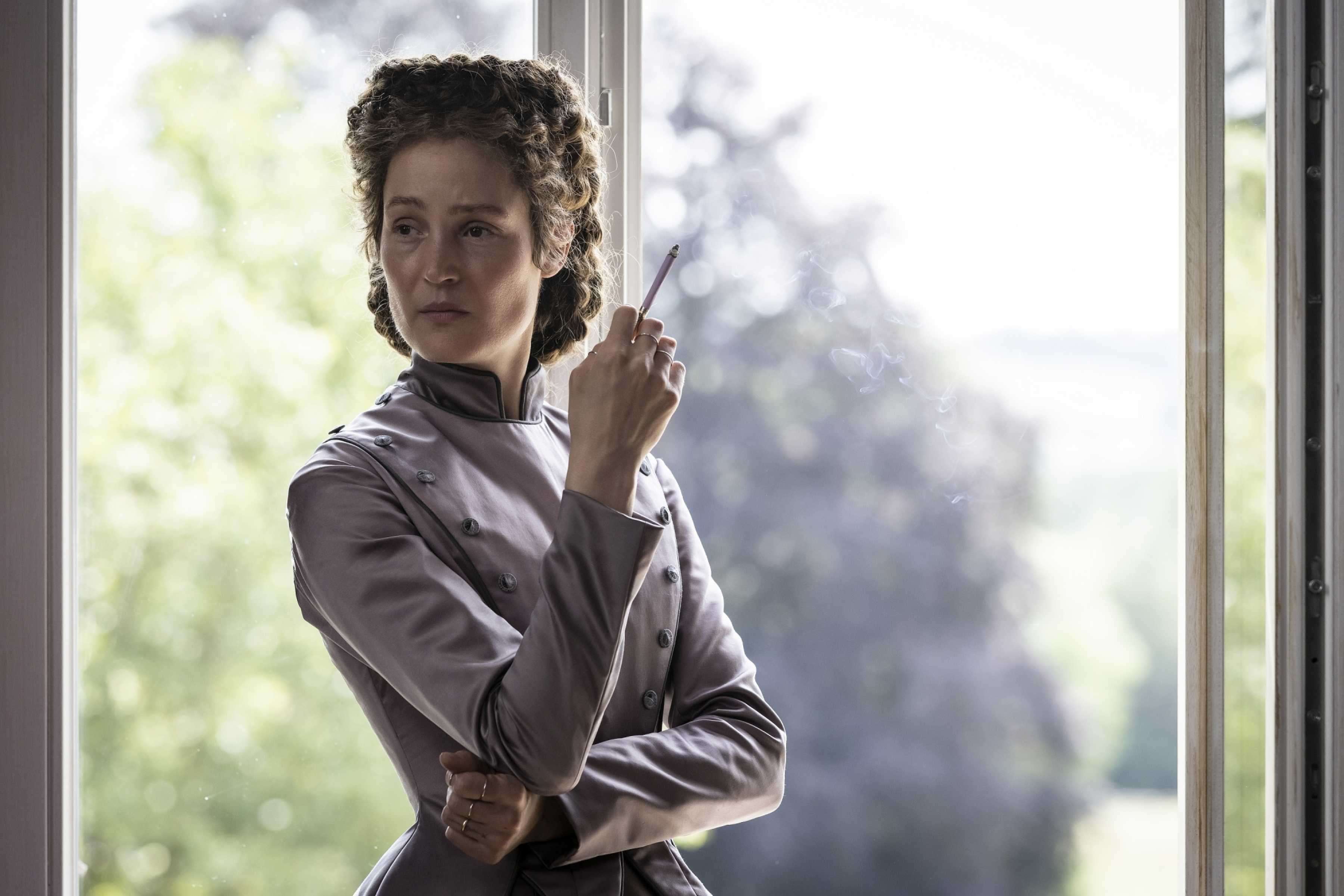 "On this film, I had to light the sets and the spaces before I could even think about the faces because we didn't know in advance where the actors, especially Vicky, were going to move, nor how the space was going to be occupied by them," Kaufmann explains.
"I enjoy lighting the space without really knowing precisely what is going to happen on camera. My kit on Corsage relied on Astera Tubes, LiteGear LiteMats and ARRI SkyPanels. The capability provided by these kind of LED fixtures is a blessing as they are lightweight, easy-to-install, highly versatile and multi-purpose sources. You can instantly adapt to a particular position and optimize every moment on set, especially when you are working with an actress like Vicky who is used to offering different things with each take."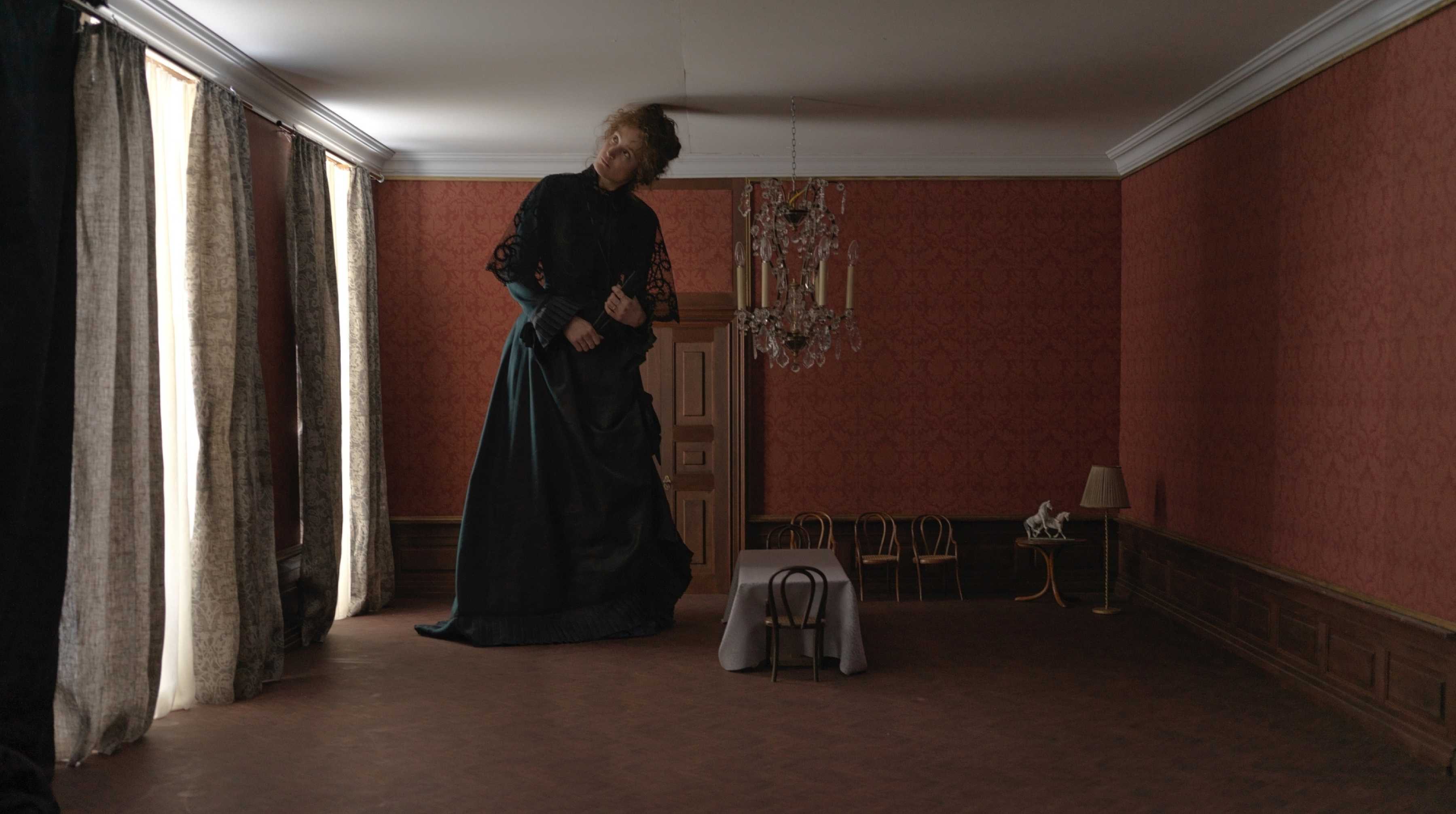 Looking back on her experience of having shot Corsage on film with Kreutzer, Kaufmann remarks, "We like the process that comes with film production, and the energy on set is different. When you hear the film rolling, everyone's attention becomes de facto much more concentrated, whether that be the technicians or the actors. The pace is different too, and this structure forces you to move and make decisions with intention.
"We had ten days for the final DI grade, but it was amazing how easy that process was because of shooting on film. It was unbelievable how much detail the highlights retained, how differentiated the skin tones were and how beautiful the color depth was. Working with film always has something that brings excitement and curiosity, challenge and surprise, in a way you can trust."