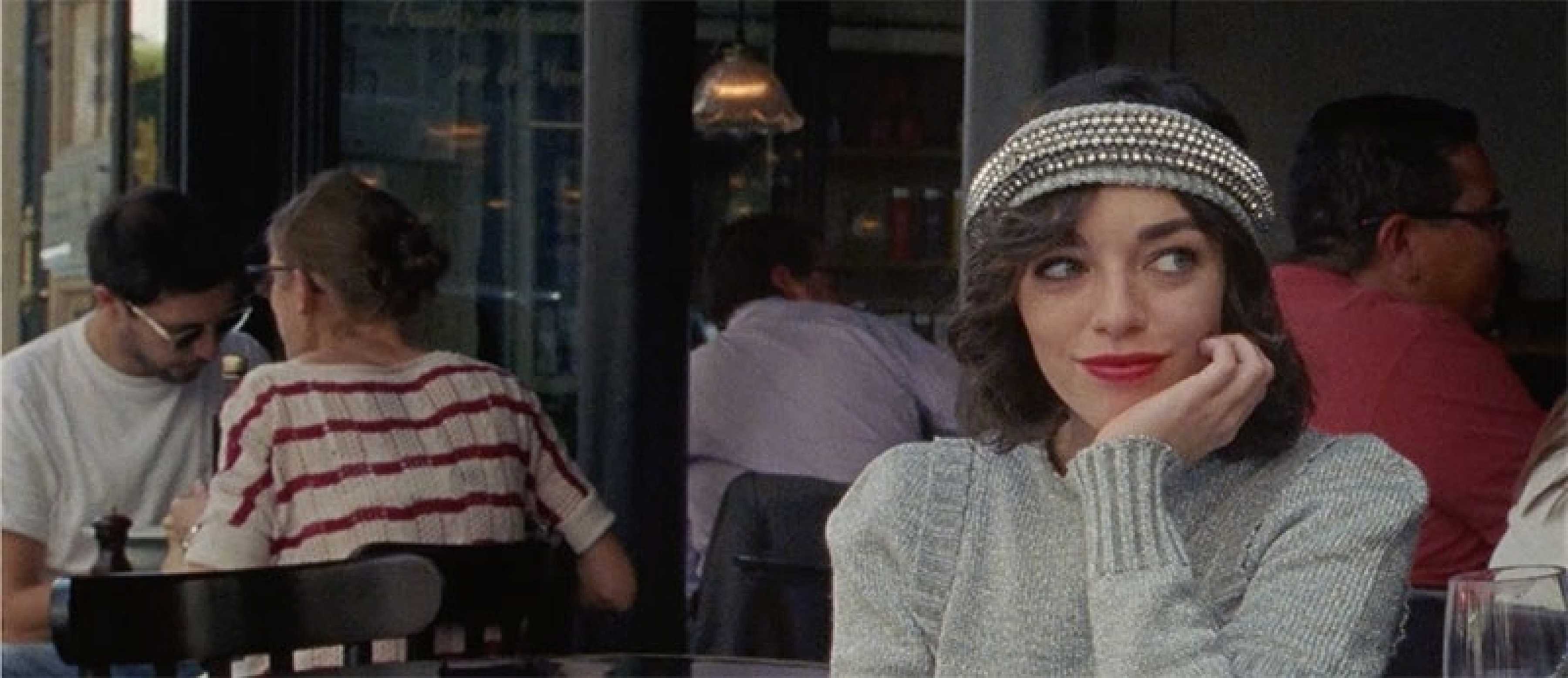 Iconic fashion brand Chanel is known for releasing stylish viral videos as a reminder of just how beautiful its clothes, scents and accessories really are.
Recently, the brand partnered with leading fashion magazine Vogue and Paris-based director Thomas Kelly, who specializes in luxury, fashion and beauty, to create a chic and engaging portrait of a pretty young girl-about-town.
Shot on Kodak 16mm film and set to a witty voiceover and subtitles, Kelly's video is titled Not That Kind of Girl. With a visual language inspired by Woody Allen and John Cassavetes movies of the early 1970s, the video features Argentinian actress Belén Chavanne sporting an array Chanel outfits at Parisian landmarks, including the Louvre Museum, Jardins des Tuileries and rooftops above Châtelet Les Halles. A free spirit, she muses on love and life with a statue, puts ice cubes in her coffee to cool it down and paints Chanel's iconic logo just by dabbing her lips on a napkin.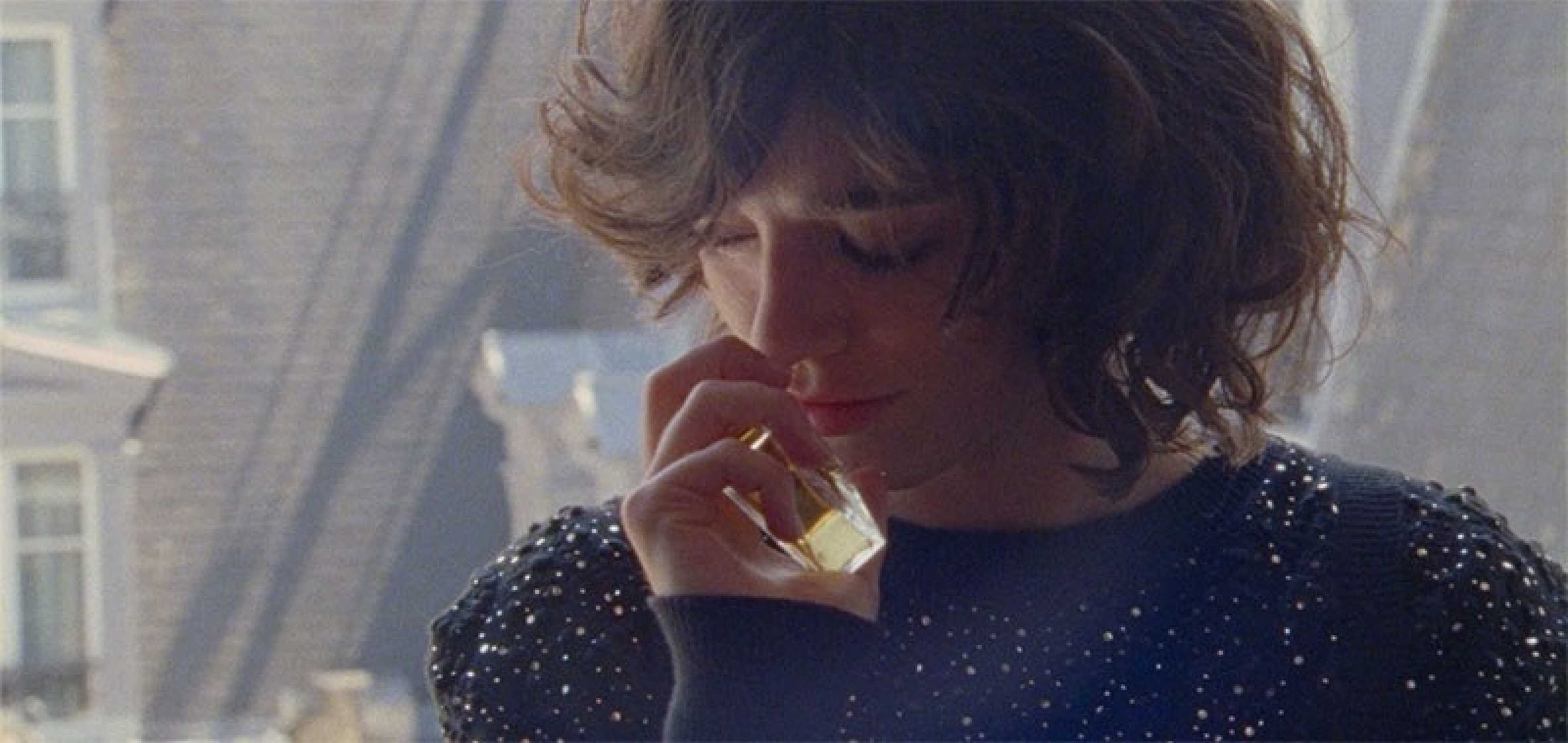 The production filmed for just one day in July 2017, mainly in available light under the auspices of French director of photography Mathieu Vié, on a shoestring budget – with preferential support of Kodak France, Panavision Paris and film lab Hiventy.
"The whole idea behind this project came to me when Chanel gave us the opportunity to collaborate with Belén and Vogue during Paris Fashion week," said Kelly, who also shot a range of accompanying stills on KODAK PROFESSIONAL PORTRA Film 120 format as part of the project.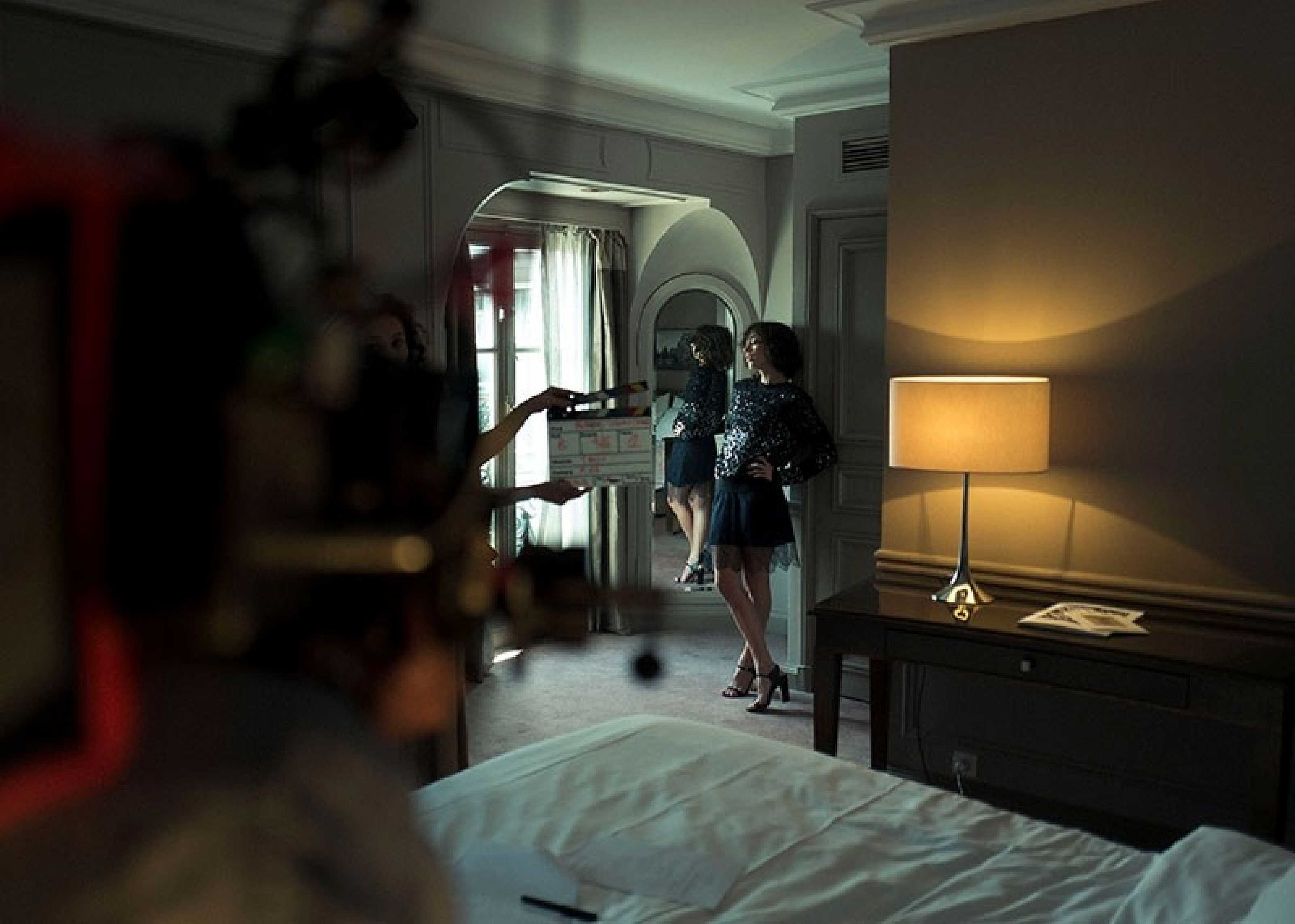 "In the early stages of writing, we always came back to the idea of shooting Not That Kind of Girl on film – so much so that it became kind of an obsession," Kelly said. "Shooting on 16mm film gave us a unique texture and a timeless look that anchored the story in the era we were building our inspiration from. There's something truly romantic in film that echoes what Belén gave to the camera. That, plus the fact that I was also shooting photographs on KODAK PORTRA 120 roll film with my Pentax 6x7 medium format camera – film made perfect sense."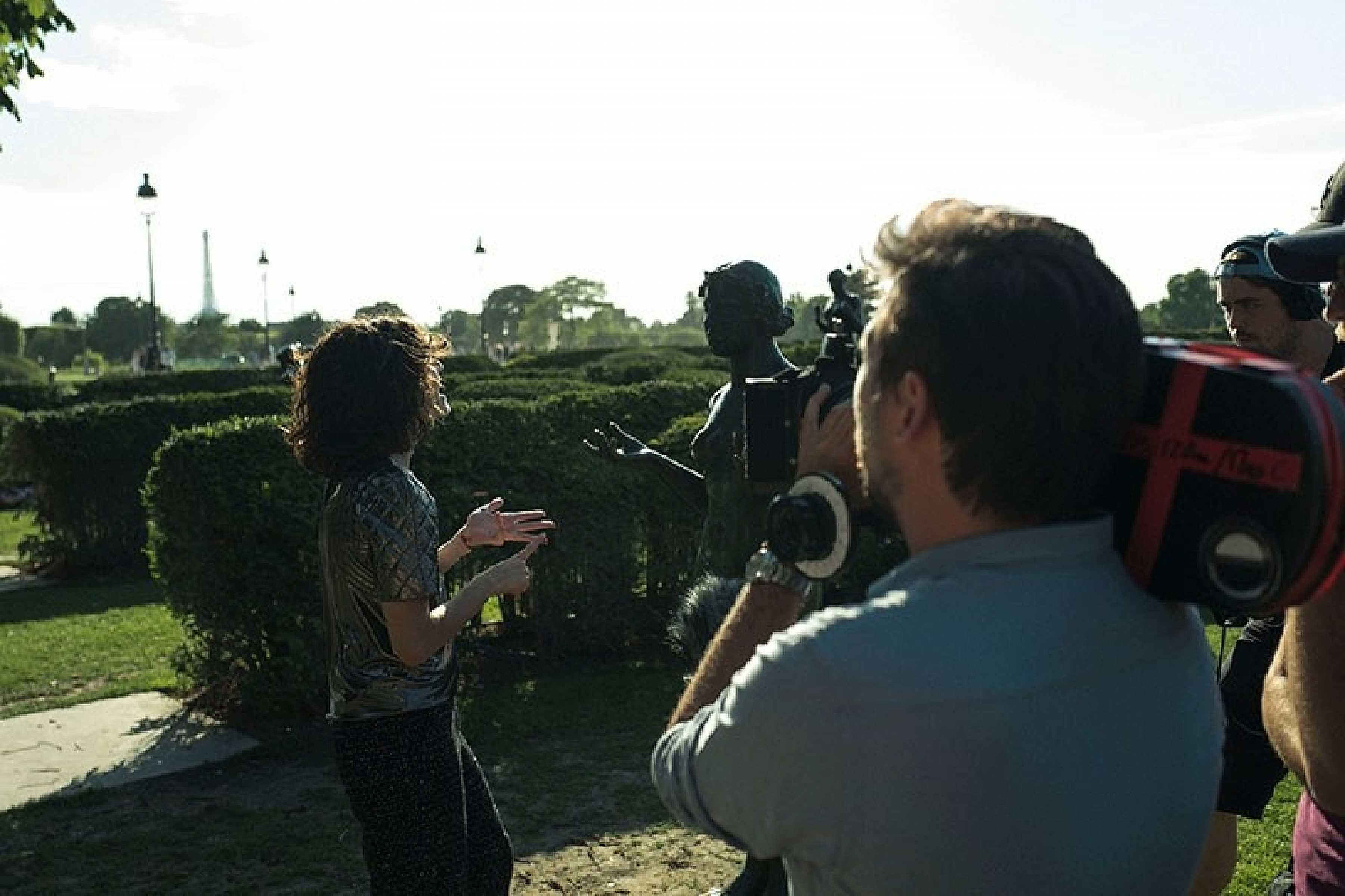 The challenge for Vié the DP was to find a filmstock and lens combination that would fit Kelly's desired aesthetic.
"I needed a filmstock with a good level of texture from the grain, and one that was fast enough to shoot in natural light, with minimal additional lighting," Vié explained. "I choose KODAK VISION3 7219 500T because it's fast and the textured 16mm look would be perfectly obvious. However, I wanted a lens that was not too soft."
Vié asked his team at Panavision in Paris to set up comparison tests between Zeiss, Cooke and Canon lenses. After projection tests that the Canon 11.5-138mm zoom was the most appropriate, "because it was nicely sharp and had less aberration in the corners. During production, we could also use it as a variable prime, which, as we were shooting on film, made it fast to move between the different locations and set ups."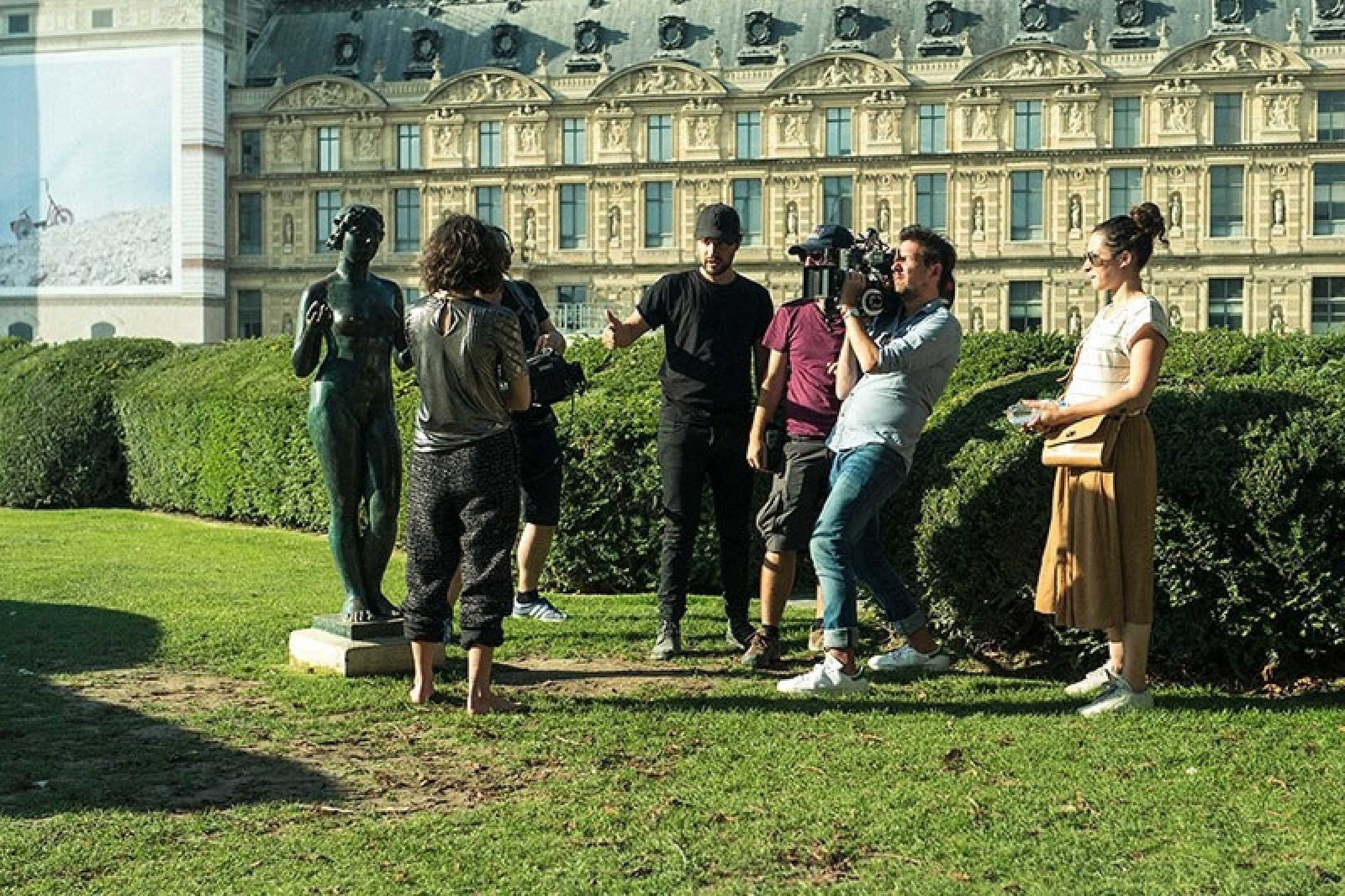 During production, Vié said the lens and the 500T 16mm turned out to be, "a magical combination. Capturing with an Aaton XTR Super 16mm camera, we shot the exteriors and interiors mostly in daylight with supplemented light coming from reflectors. There's nothing like film for colors, the rendition of skin tones, and its softness and kindness on performers. Plus, you get a lot of dynamic range with film. In the scene when Belén spoke to the statue, there were 12-stops of range between her cheek to the sky. With film, I was able to capture both elements, but in digital you would have to chose between the two. If I could shoot only film, I would. It's unbeatable."
Kelly concurred, "There's always this magical element when shooting film – the way you relate to the material you shoot, the sound and the thought that goes into calling a shot. It makes you value the medium even more."
Credits:
"NOT THAT KIND OF GIRL" – CHANEL x VOGUE
STARRING BELÉN CHAVANNE
DIRECTED BY THOMAS KELLY
PRODUCED BY NOSIDE
DIRECTOR OF PHOTOGRAPHY MATHIEU VIÉ
FILMSTOCK KODAK VISION3 7219 500T 16mm
FILM LAB HIVENTY
PRODUCERS REMI SELLO / AURORE TADDEI / MORGAN PRELEUR
PRODUCTION ASSISTANT CECILE AUGÉ
LOCATION MANAGER DELPHINE CAZELLES
CAMERA THOMAS KELLY
SOUND RECORDIST RAPHAEL PRAT
EDITED BY CHRISTOPHE BARRACHET
COLORIST ROBIN RISSER
COLOUR GRADE NOD PARIS
FLAME ARTIST ALEXIS BAILLIA
VOICE OVER NATHAN WILLCOCKS
MIXED AT MONTMARTRE RECORDING
STYLING KARLA CASTANEDA (VOGUE)
MAKE-UP ARTIST LILI CHOI (CALLISTE AGENCY)
HAIR STYLISTE SEB BASCLE (CALLISTE AGENCY)
MANICURE JINYOUNG (CALLISTE AGENCY)
Filmed on Aaton XTR Prod Super 16