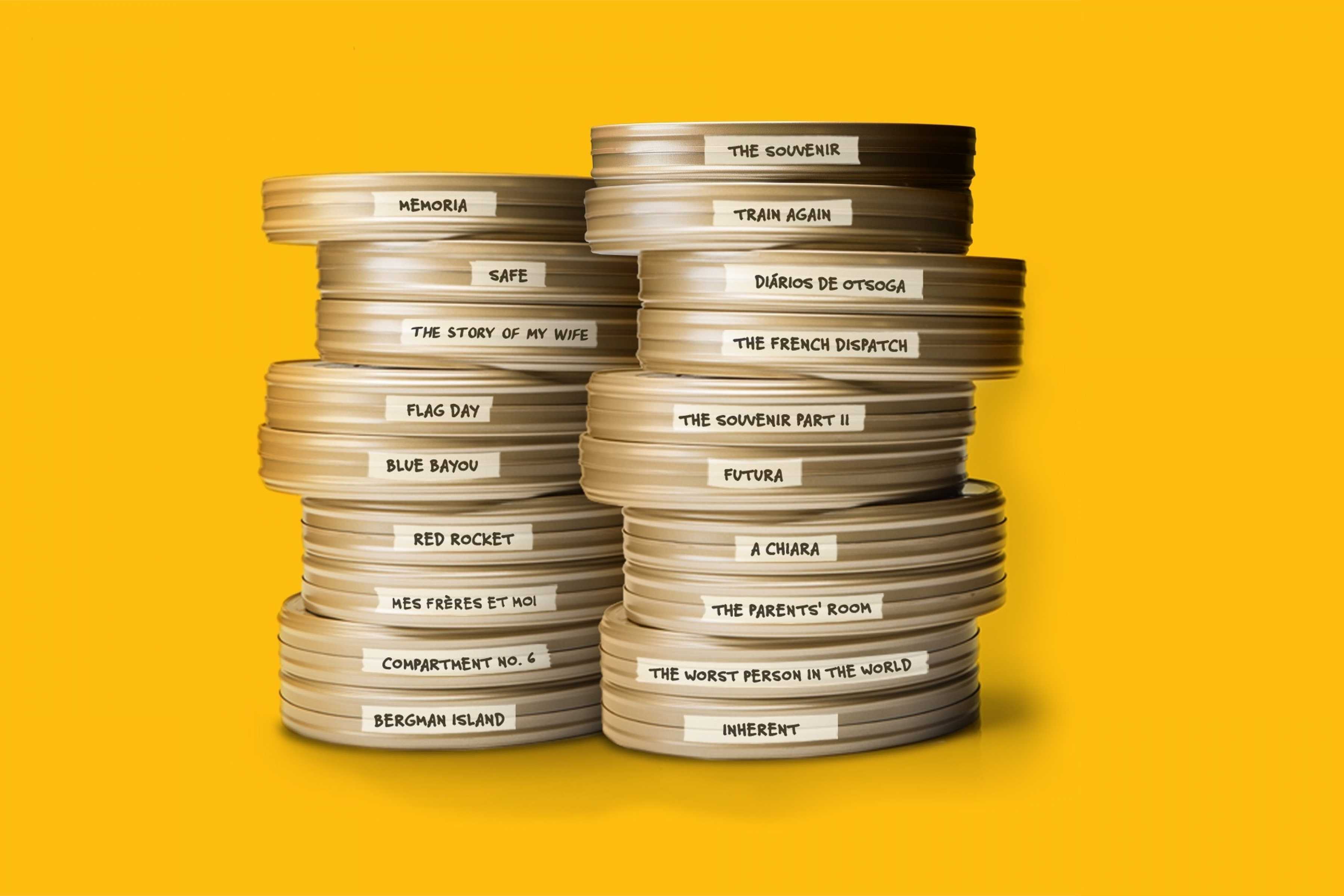 Kodak Motion Picture and Entertainment is celebrating 20 films shot on film at Cannes including 8 titles competing for the Palme d'Or. Shot on film titles will also be featured in the Official Selection, Un Certain Regard, Cannes Court Métrage, Semaine de la Critique and Directors' Fortnight.
Wes Anderson, Sean Penn, Mia Hansen-Love, Juho Kuosmanen, Apichatpong Weerasethakul, Ildikó Enyedi, Joachim Trier and Sean Baker all shot on KODAK film stock and compete for the Palme d'Or at 74th edition of the festival.
Super16mm is enjoying particular resurgence with 11 titles choosing its distinct look as their preferred capture medium including the partnerships of director Sean Penn and cinematographer Daniel Moder on Flag Day, and director Sean Baker and cinematographer Drew Daniels on Red Rocket. Both films are competing in the main competition.

"Film has a signature that is hard to replicate. I think it really has a forgiveness similar to the way our mind sees things. This story takes place in the 1970s and a little bit of the 1980s," said Daniel Moder (Flag Day). "One of the first demands Sean made was it had to be on film and everyone was onboard. The choice for 16mm was even better since the look is undeniably film. A lot of the references that Sean gave me were things that had this filmic look and deep blacks. Sean didn't want me locked in a DI tent either. We had no playback. There was throwback to a classic system of making a movie on set. There was limited access to the monitors on set. It really allowed us to keep moving forward and have faith! It made for a creative and efficient workspace."
Recent years have seen a steady rise in nominations and recognition for productions shot on film at the festival moving from 9 films in 2016, 10 films in 2017, to 13 in 2018 and the highest previous total of 17 in 2019.
"On behalf of the team at Kodak, congratulations to all the motion picture artists whose work has been selected to screen and compete at the 2021 Cannes Film Festival," said Steve Bellamy, President of Kodak's Motion Picture and Entertainment. "It's no coincidence that films shot on film get a disproportionate amount of recognition. Film has an aesthetic and unparalleled quality that attracts the best, and the significant number of productions shot on film at Cannes is an indication of the continued momentum for the medium. We'd like to thank the artists recognized at Cannes this year for understanding the unique value of real film. Create with film and stand out from the rest!"
FILMS ON FILM CANNES 2021
OFFICIAL SELECTION - MAIN COMPETITION
A FELESÉGEM TÖRTÉNETE (THE STORY OF MY WIFE) - Ildikó ENYEDI (Hungary) 35mm
BERGMAN ISLAND - Mia HANSEN-LØVE (France) 35mm
FLAG DAY - Sean PENN (USA) 16mm
HYTTI NO 6 (COMPARTMENT NO 6) - Juho KUOSMANEN (Finland) 35mm
THE WORST PERSON IN THE WORLD - Joachim TRIER (Norway) 35mm
MEMORIA - Apichatpong WEERASETHAKUL (Thailand) 35mm
RED ROCKET - Sean BAKER (USA) 16mm
THE FRENCH DISPATCH - Wes ANDERSON (USA) 35mm B&W and 35mm Color
UN CERTAIN REGARD
BLUE BAYOU - Justin CHON (USA) 16mm
MES FRERES ET MOI - Yohan MANCA (France) 16mm
CANNES COURT MÉTRAGE (SHORT FILMS COMPETITION)
SEVEREN POL (NORTH POLE) - Marija APCEVSKA (North Macedonia, Serbia) 16mm
SEMAINE DE LA CRITIQUE
Short Films
INHERENT - Nicolai G.H Johansen (DENMARK) 16mm
SAFE - Ian Barling (USA) 35mm
DIRECTORS' FORTNIGHT
Feature Films
A CHIARA - Jonas Carpignano – 16mm & 35mm
DIÁRIOS DE OTSOGA (Journal de Tûoa, The Tsugua Diaries) - Miguel Gomes and Maureen Fazendeiro – 16mm
FUTURA - Pietro Marcello, Francesco Munzi and Alice Rohrwacher - 16mm
THE SOUVENIR – Joanna Hogg – 16mm
THE SOUVENIR PART II - Joanna Hogg – 16mm & 35mm
Short Films
THE PARENTS' ROOM - Diego Marcon – 35mm
TRAIN AGAIN - Peter Tscherkassky – 35mm B&W