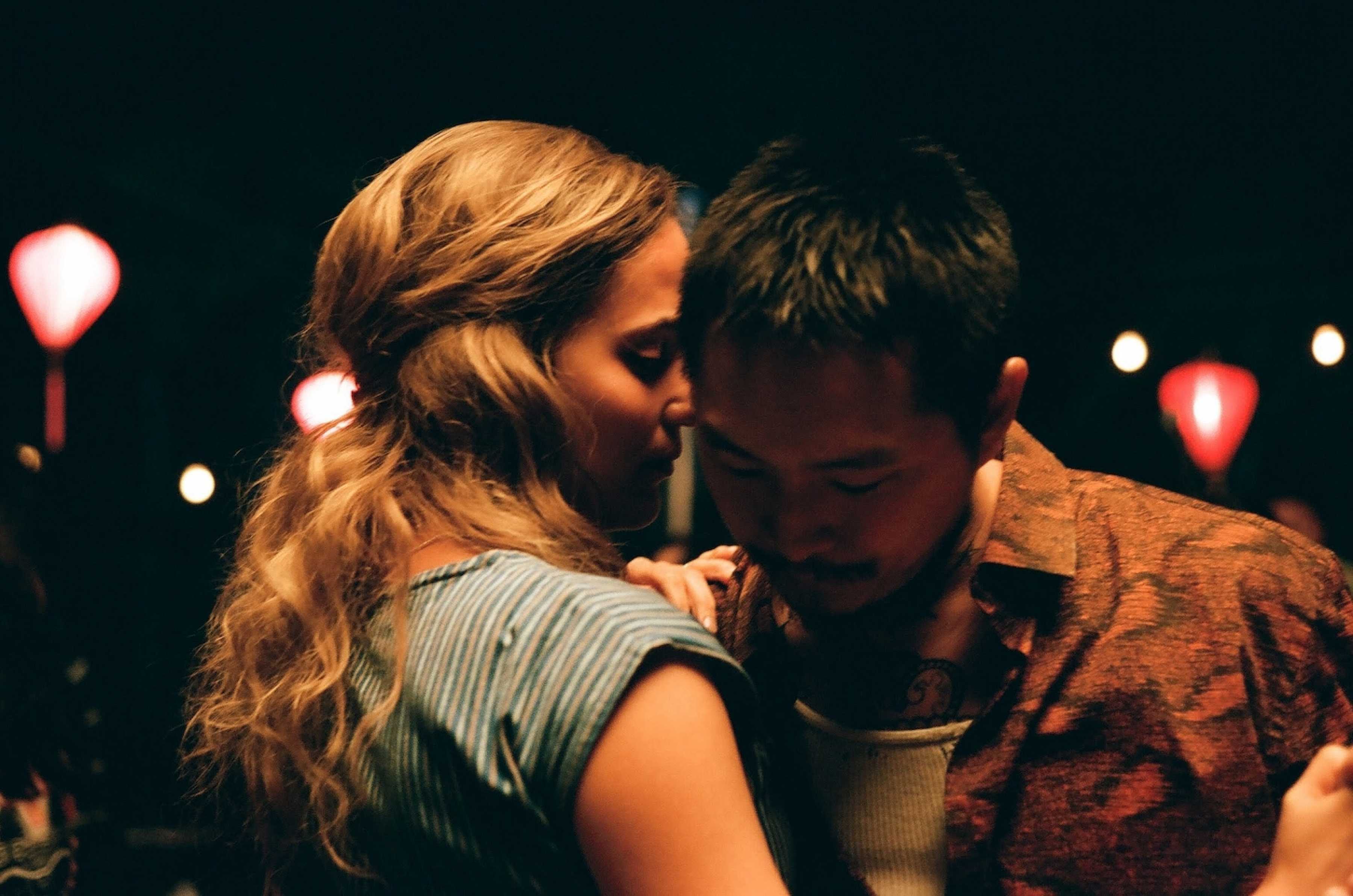 The Cannes Film Festival has played a pivotal role in promoting Blue Bayou by Justin Chon as the worldwide distribution rights were acquired by Focus Features during the festival's virtual market in 2020, and the world premiere is taking place during the 2021 edition. Chon directs and stars as a Korean adoptee raised in the United States who unexpectedly faces deportation. The drama also features Alicia Vikander, Mark O'Brien, Linh Dan Pham and Emory Cohen with their performances being captured by cinematographers Ante Cheng and Matthew Chuang. Being a writer, director and actor on a project is not a hard adjustment for Chon who finds there to be a lot of overlap between the different crafts. "Independent filmmaking with my first three films was extremely helpful because you have to learn how to do everything. By the time we made Blue Bayou, we were quite self-sufficient."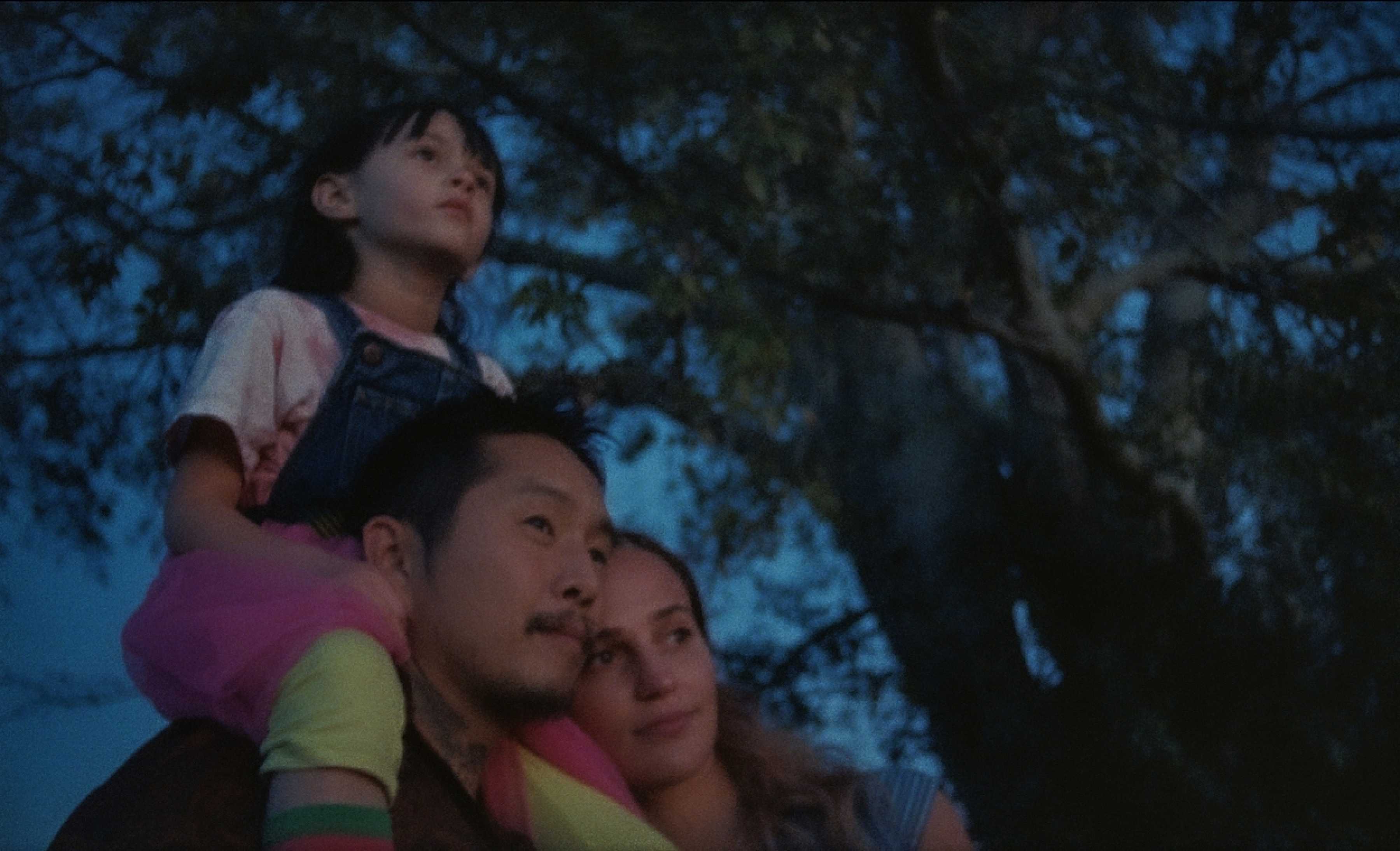 Initially, Cheng was going to shoot Blue Bayou, but production delays and a scheduling conflict arose which led to him being replaced by Chuang. "Ante became available again and I was like, 'Do you guys mind if I have best of both worlds?'" chuckles Chon. "It was a true partnership among the three of us. Also, there was second unit so if we needed to get something shot, one of them could go and get it, and we'd know that it is going to be good." Cheng and Chuang stayed in the same Airbnb. "We were together hip to hip almost the entire time," chuckles Chuang. "It was interesting having the two of us because we would discuss things. Does it feel right going with this particular stock for that specific scene? I feel like we've all grown as filmmakers by this whole process. We knew that Justin had a big task ahead not only directing but being the lead actor and the writer. Ante and I were there to support Justin." There were no monitors. "I don't like anybody watching playbacks because that's precious time that we can spend shooting another take," reveals Chon. "We were going for it. Sometimes I asked Ante and Matt, 'Do we need another take?' I tried to get as much rehearsal time as I could with the little girl who plays my stepdaughter and my friends in the film because you can't be arguing or discussing on set on the day."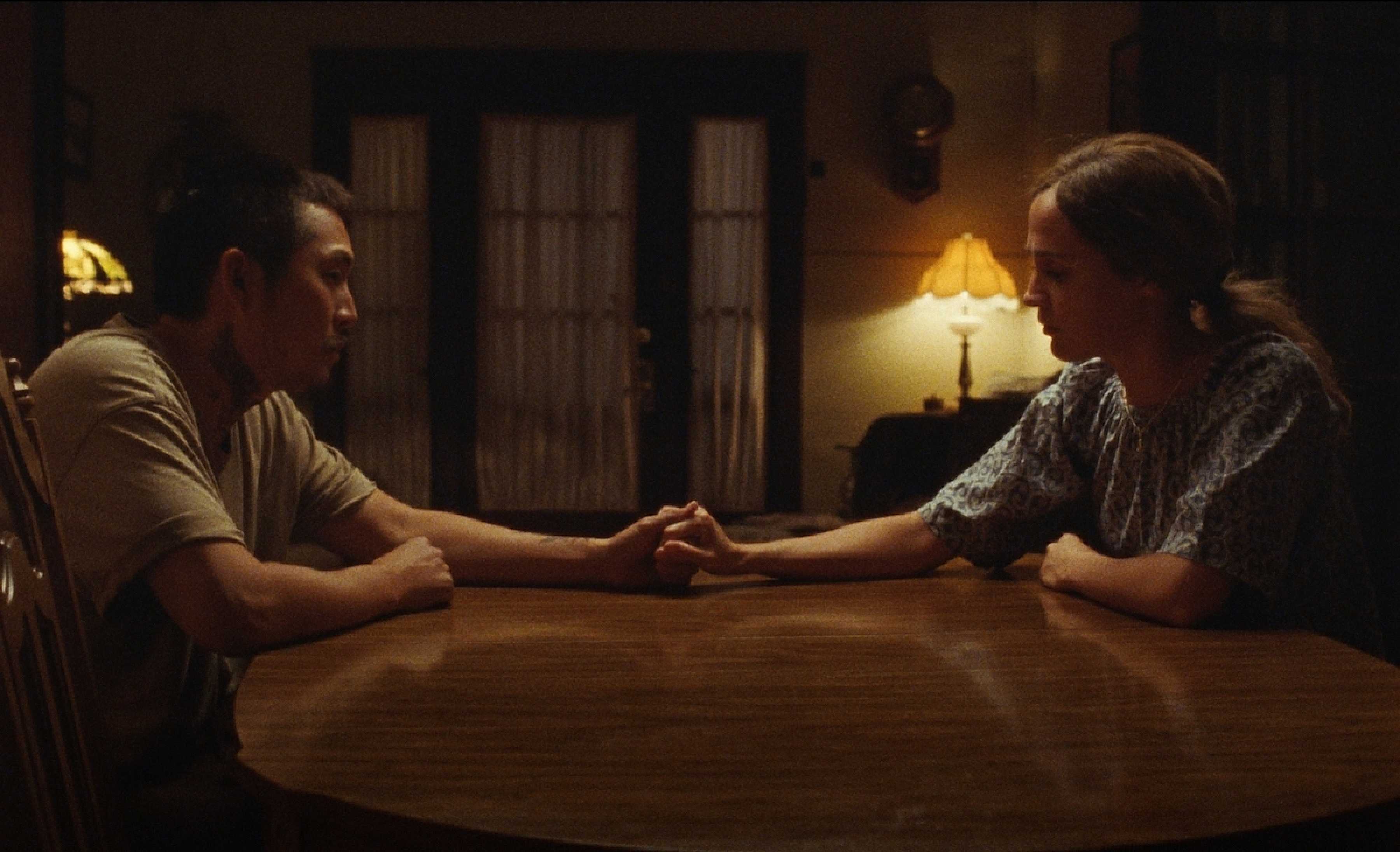 Blue Bayou marks the third collaboration between Chon and Cheng. "It's getting to know the script, setting, and intentions," explains Cheng. "We did our first two films with no storyboards and shot lists. On this one, we put in a lot more prep and had a shot list. We also had Matt who brought his own sensibilities. We tried to stay present on set to discover and capture what the actors and locations are providing us on the day." Chon had several conversations with Cheng beforehand. "Ante and I did a trip out to New Orleans. Then Matt and I spent a lot of time together between Mississippi and New Orleans where he took a lot of photographs and did little video clips to try to get the mood right. When you get to that bigger studio level there's such a huge team and everybody has to really understand whatever you're going for. You do need to storyboard and have more of a formed vision. The beauty of an indie like this is there's an almost jazz-like dance with everybody [after you've done the prep] that is exciting."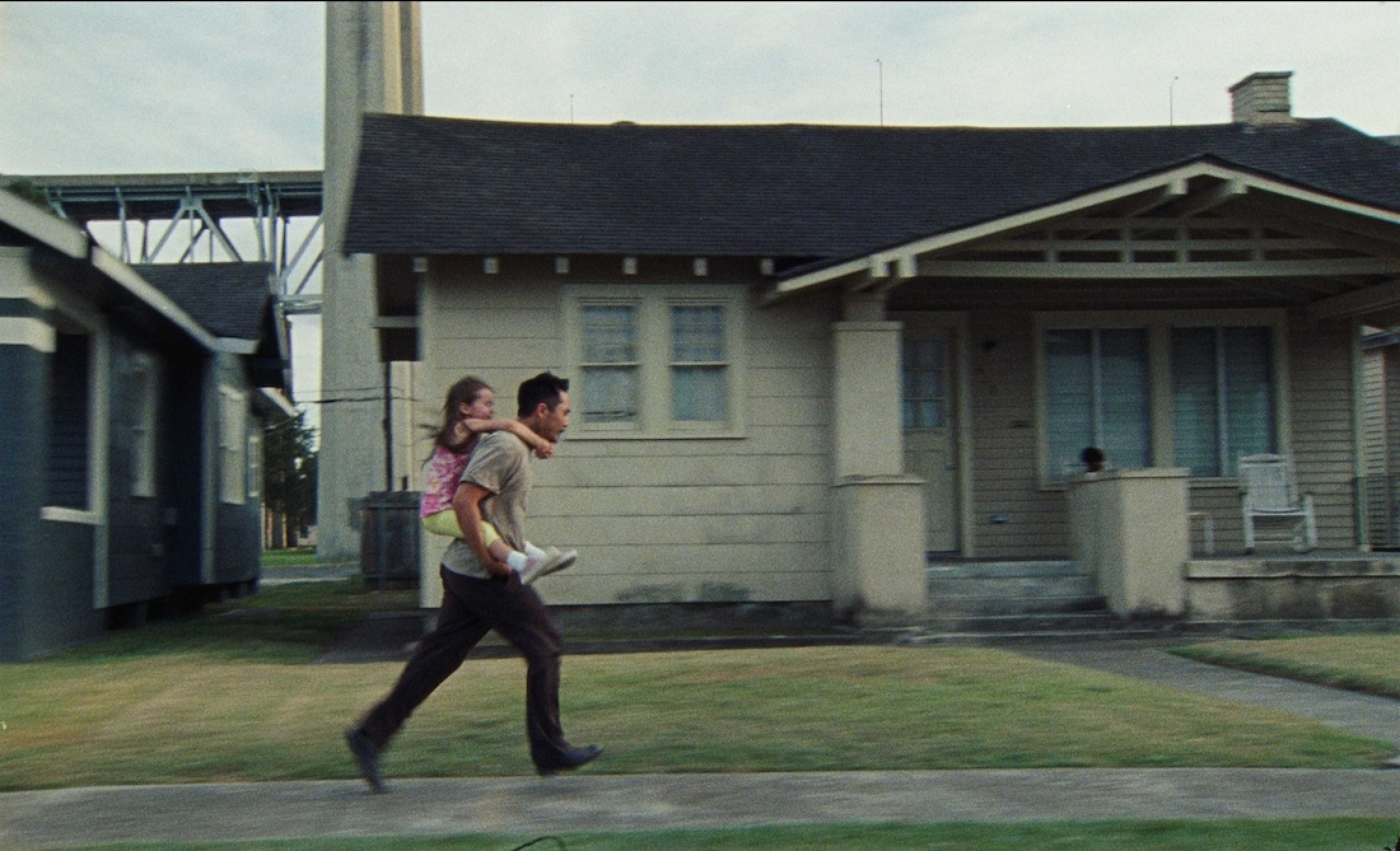 Five weeks were spent in prep while principal photography lasted 32 days in New Orleans. "I definitely wanted to shoot on film and 16mm," states Chon. "I wanted a naturalistic visceral vibe to the film. I love John Cassavetes' films and how they feel so raw and real. Blue Bayou is a story about an American family in the South. I felt it was necessary that this feel immediate and tangible. Ante, Matt, and I went through a lot of different photographs and visual artists. There were certain visuals that I wanted to try to figure out how to accomplish. We definitely had strong influences and then it was about honing it down and making it more concentrated so it can be thematic. We had ideas about the color palette, in terms of production design and wardrobe and how we wanted New Orleans to be shot. It was written for New Orleans so that in itself was a character and a look of the film. We were trying not to show the Bourbon Street New Orleans but more of the everyday Westbank people across the river New Orleans; that also brought a certain type of look that we talked a lot about."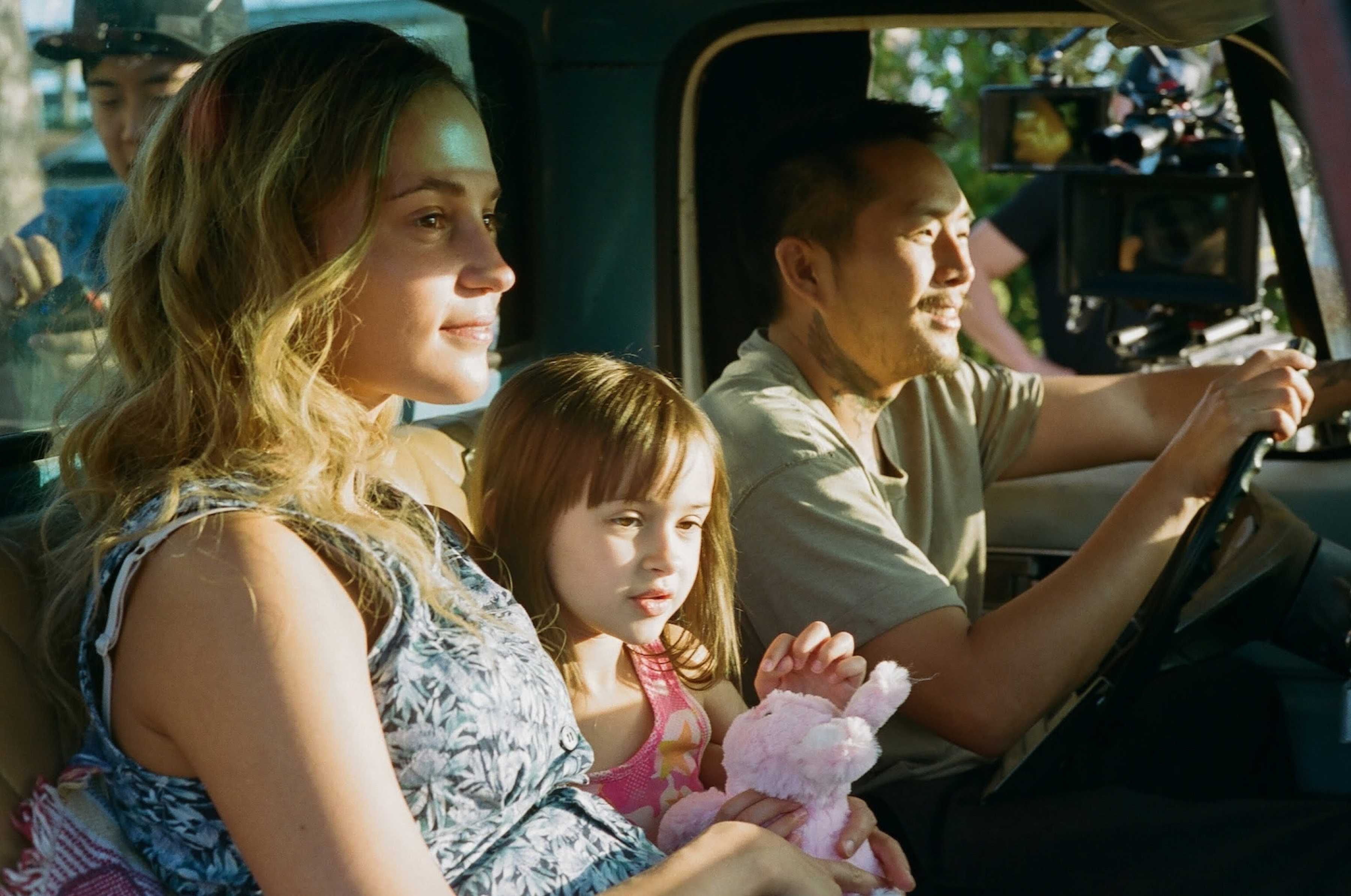 Chon always wanted to shoot on film but lacked the money to do so until now. "I come from the supermicro budget world and in that world film is impossible. Also, I like to mix in a lot of non-actors like street casting. But this was a true mix so I didn't feel that I would have to leave the camera rolling as much. I could be more precise when I rolled and cut. At some point when I get more money, I would like to do film transfers of my previous two films because they were meant to be on film, but I just couldn't afford it." Cheng does not view shooting on film as novelty. "If you look at the history of movies most of it exists on film. We just happen to be at a moment in time where both film and digital are viable and feasible creative mediums. Once we got the opportunity to support shooting on film then we went all in. Matt and I have always been shooting our personal photographs on film so we have that experience. It was easier because we knew that film had the latitude to handle the harsh sunlight in the South, and going in and out of shadows in the Bayou."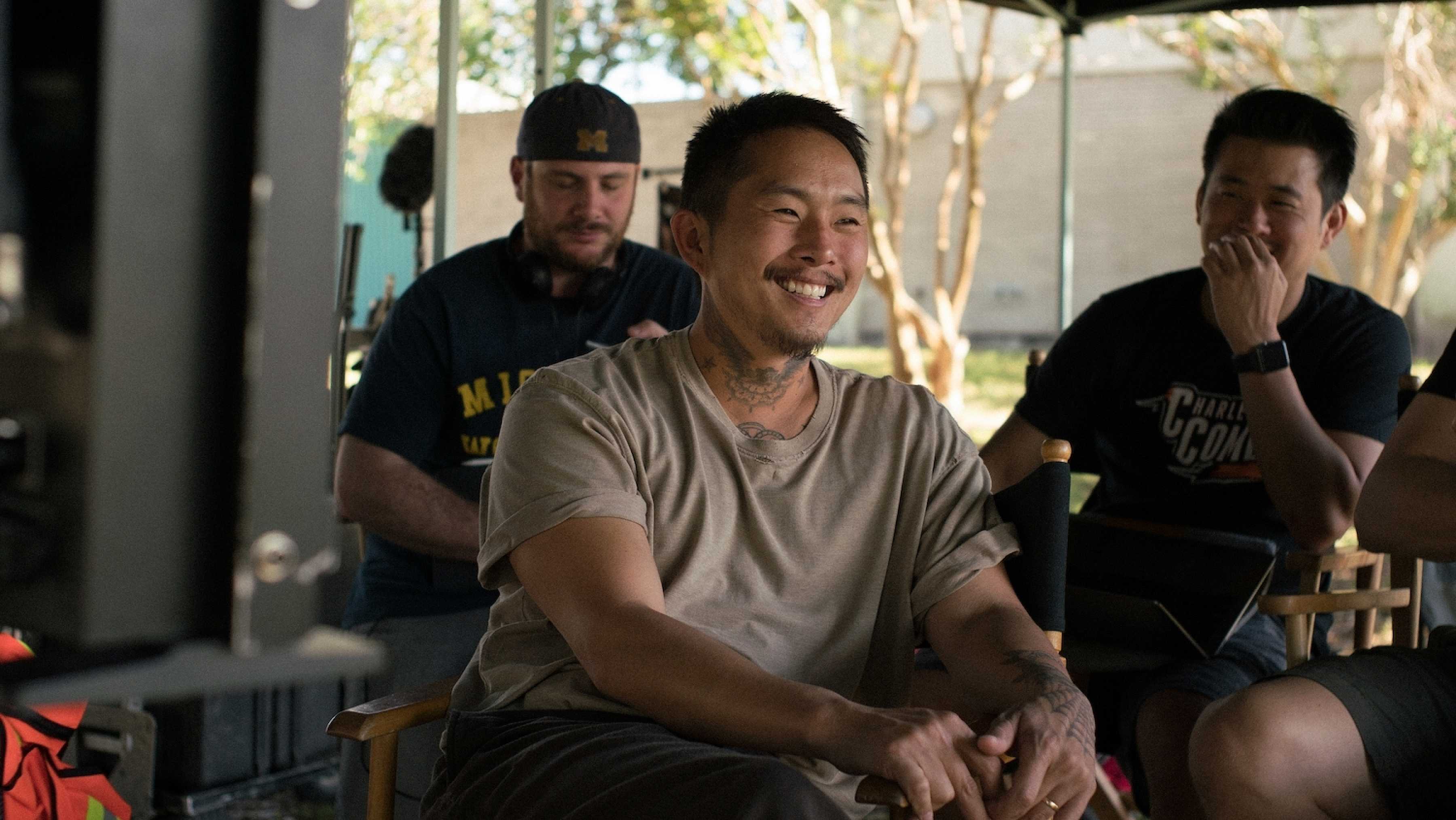 Nobody Knows by Hirokazu Kore-eda was a big inspiration for the 1.66:1 aspect ratio which is native to 16mm. "16mm had the photochemical look that captured what we felt New Orleans was like for us and for the story," remarks Chuang. "We shot a lot of KODAK VISION3 200T Color Negative Film 7213 for daytime exteriors, KODAK VISION3 250D Color Negative Film 7207 when it came to sunrise and sunset and KODAK VISION3 500T Color Negative Film 7219 for daytime and nighttime interiors, and we also shot some EKTACHROME Color Reversal 7294 [cross-processed] for a particular scene." The Arriflex 416, ARRI Amira and ARRI SR2 hand-crank cameras were paired with Zeiss Super Speeds S16, Canon 8-64mm T2.4, and Canon 11-165mm T2.5. "Early on we tested various lenses and even had Super 16 anamorphic," recalls Cheng. "We shot all of the costume and make-up tests on location. Going through the different film stocks learning all of the subtle differences, reading up about the experiences of other DPs on Kodak's website and magazines, and talking to mentors; we were learning as much as we could to prepare for this."
A crucial tool was the zoom lens. "There were some key moments with Antonio's [Justin Chon] character that we felt that a slow push in zoom," states Chuang. "Zooms get frowned upon generally in drama but it's such a staple of that 16mm aesthetic and auteur vibe that we were pushing for." No camera and lighting equipment had to be customized. "We had some cool sequences that were dollies at times but didn't use any Steadicam or gimbals," notes Chon. "There were no special rigs. It was as if we were making an indie film in the 1970s!" Lighting consisted of ARRI SkyPanels, ARRI HMIs, Astera Titans, LiteMats, CRLS Reflectors, and DMG Lumiere Mini Mix. "We tried to keep lighting coming from windows or from anywhere it felt naturalistic," remarks Chuang. "However, we never had any frames or flags on set so the actors can be within that space. We also didn't want the light to be too sterile or designed. New Orleans has an edge and we wanted to capture that."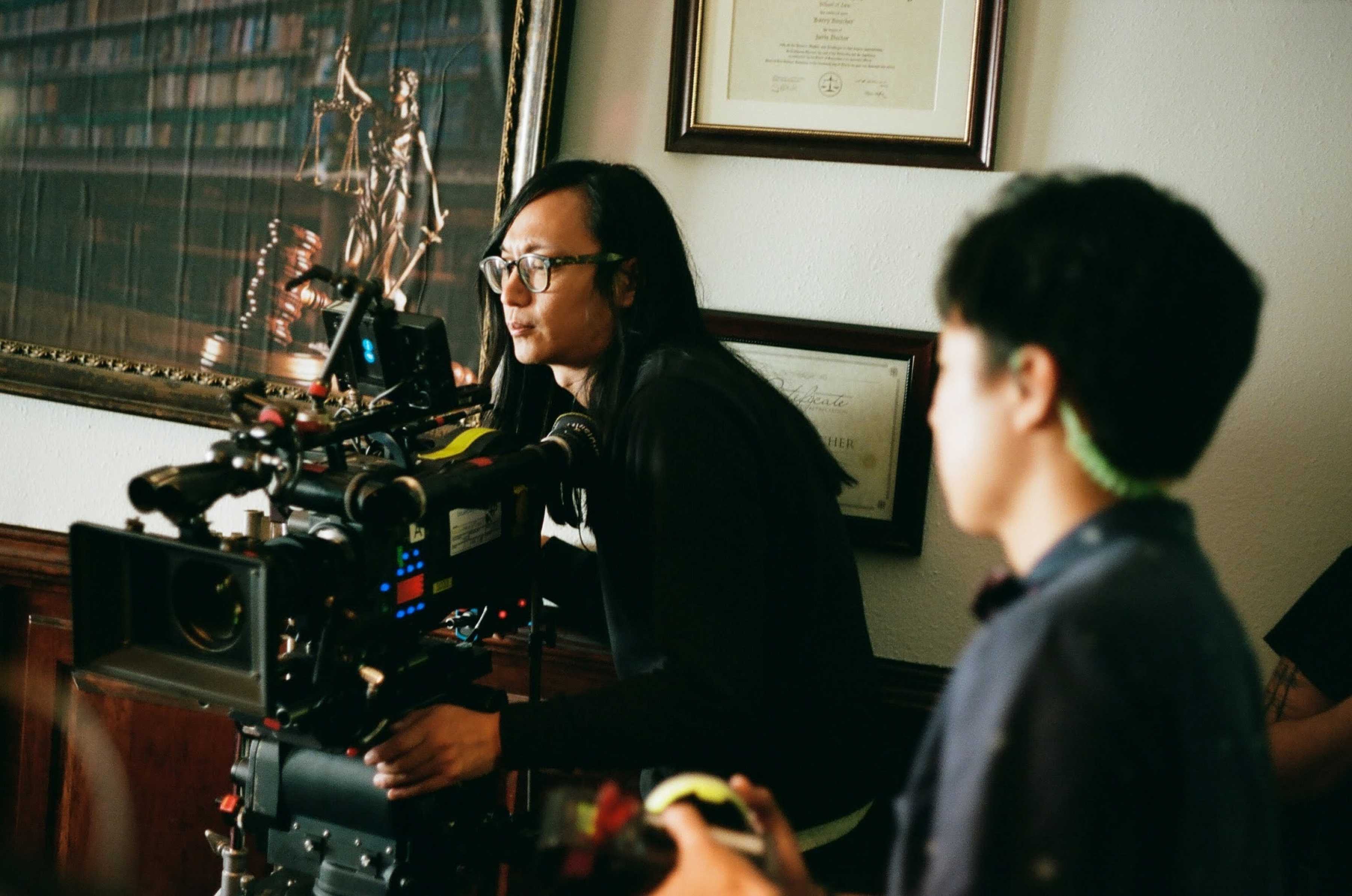 Each character had a different color palette for their wardrobe. "My character had a lot of earth tones, blues for Alicia Vikander and Linh Dan Pham's was purple because there is this idea of the fleur-de-lis," states Chon. "Sydney Kowalske was more lively with yellows while the cops were darker and more stern colors. But in terms of settings, we took full advantage of film and made sure that things were saturated. We also took full advantage of natural light, dusk and dawn. ADs must hate working with us because I go, 'We're going to shoot this whole thing at dusk or dawn.' They're like, 'That's 40 minutes!' But on set we did some beautiful sunset photography." Outside of visual effects for wire removals everything else was captured practically including the underwater shots.
When asked how an Oscar winner came to be part of the cast, Chon answers, "An agent asked me what was my dream casting and I said, 'Alicia Vikander.' The reason being is I've seen her do so many corset dramas and have always felt that she's such a wonderful actress that I would love to see her play a blue collar-role. We got in touch via Zoom, and I wrote her a letter explaining how passionate I am about her and her acting and what she would do for the film. She was so gracious to say, 'Lets do it.' I can't say enough great things about Alicia. She's a consummate professional." Another coup was having a renowned colorist work on the project. "We're grateful that Tom Poole at Company 3 came on board," remarks Chuang. "He saw a cut of the film, loved it, and knew exactly what we were going for stylistically." Poole has a fan in Chon. "We had a lot of blues in the film and blues tend to wash things out completely, but even within the blues Tom was able to bring out some life with skin tones. He's incredible."
"It was an ambitious script," notes Chuang. "We had 52 real locations in 32 days. Sometimes Ante and I would shoot simultaneously with Justin bouncing between the two different units to make our day. The script that Justin wrote was grounded in true stories about people going through intense circumstances and exploring that sense of home. Both Ante and I wanted to make it feel genuine, grounded and authentic as opposed to anything that was too stylized, preachy or false. 16mm gives it another level of emotionality. Shooting on film takes a lot of discipline. We wanted to challenge ourselves and to grow as filmmakers. Ante and I are glad that we managed to shoot a film on film and hopefully it is not the last." Cheng took full advantage of the opportunity. "I'm in the camp of picking the right medium for the story. It was always my dream to shoot a feature on film, and to do so, have such a great experience, and to get accepted at Cannes, that's the best thing that could ever happen." Chon is equally pleased with the end result. "I enjoyed the whole process and the team. The experience was pure. Everybody involved were in it for the right reasons and wanted to make a beautiful film."