Filmmaker Stories
Kodak filmstocks helped bring rich and absorbing looks to Spike Lee's 2018 Cannes Grand Prix winner 'BlacKkKlansman'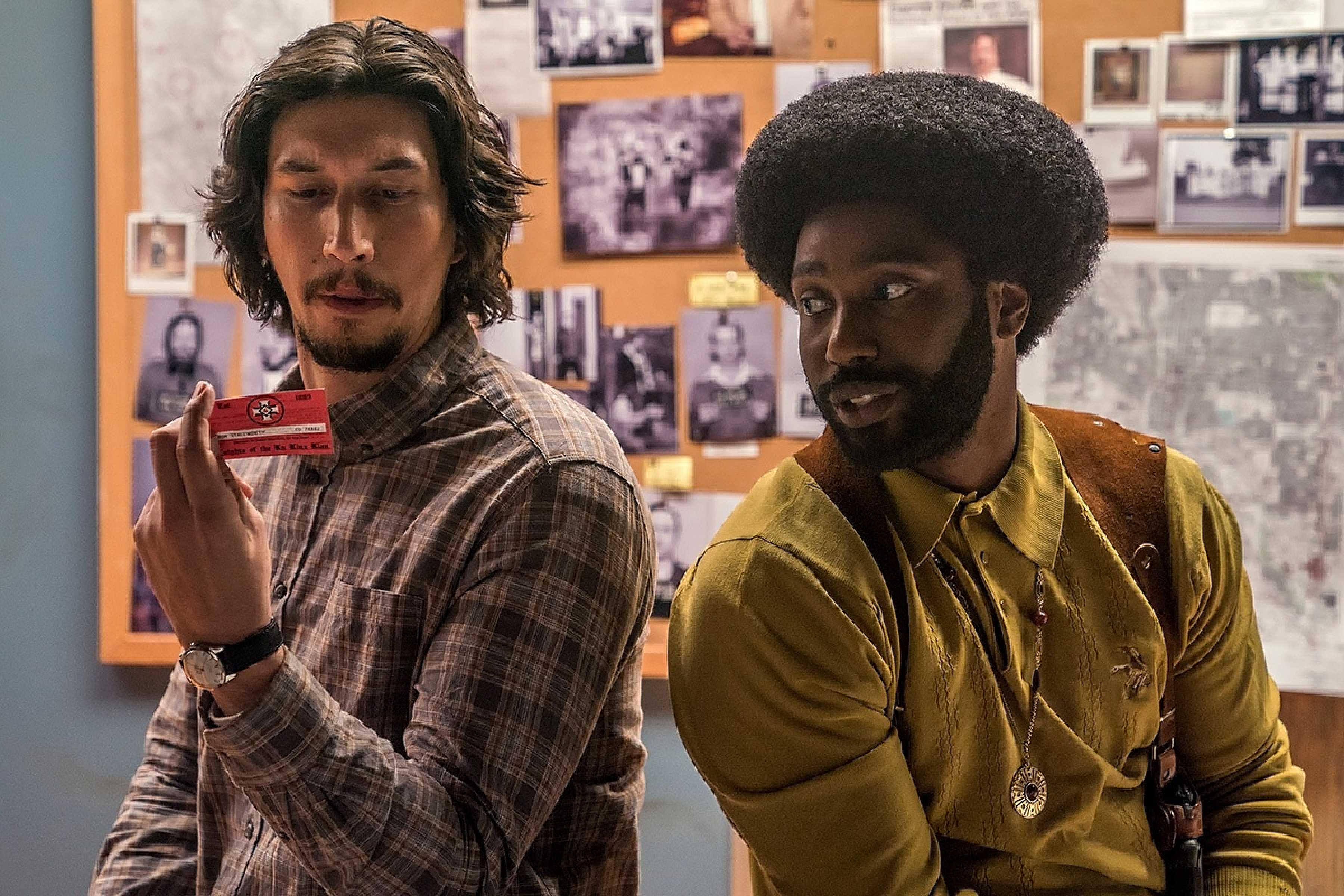 Created using a variety of 35mm/16mm Kodak color and B&W film stocks, director Spike Lee's BlacKkKlansman is likely to prove one of the more controversial films of the year following its premiere In-Competition at this year's Cannes Film Festival, where it won the prestigious Grand Prix, and beyond, when it goes on general release during the summer of 2018.
Visualized by New York-based Canadian cinematographer Chayse Irvin CSC, BlacKkKlansman is the true story of Ron Stallworth, the first African-American police officer in Colorado Springs, who worked undercover to infiltrate the Ku Klux Klan in 1979. Stallworth and his partner Flip Zimmerman risked their lives to penetrate the KKK at its highest levels. Together they duped Grand Wizard David Duke, and Zimmerman even became the head of a local chapter in Colorado.
The $8M movie breaks at a time of renewed visibility of the Klan, especially in the wake of 2017's Charlottesville, VA 'Unite the Right' rally that left one counter-protester, 32-year-old paralegal Heather Heyer, dead. BlacKkKlansman is scheduled for global theatrical release on August 10, 2018, a year to the day of that fateful event.
John David Washington, son of Lee's frequent collaborator Denzel Washington, stars as Stallworth, while Adam Driver plays his infiltrating police force partner. Jordan Peele came on board the production as a producer.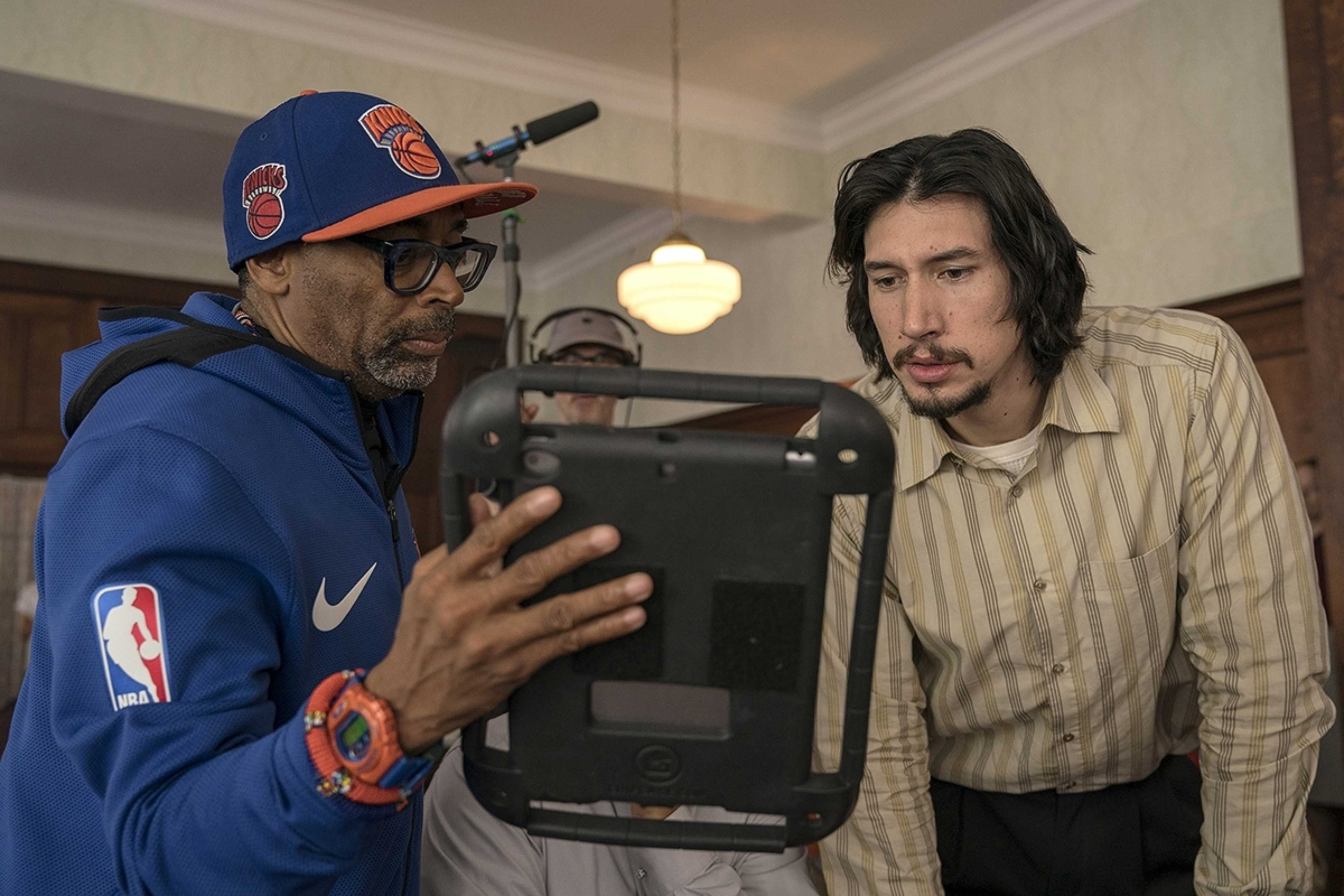 "When I first read the script of BlacKkKlansman it made me feel pretty uncomfortable," admits Irvin. "Spike just has this innate, genius ability to ratchet up the tension but to balance that with moments of levity to ultimately deliver a social message that has real punch. The story hovers between these two feelings, which is something I was super inspired by and wanted to explore visually. Spike and I didn't have a ton of conversations about how the film should look. He trusted me in doing what I saw fit. My starting approach was to forget what I know and to test and experiment as much as possible to interpret the story visually for him."
This process saw Irvin appraise a range of digital cameras and film stocks with a variety of lenses, supported by Panavision NY and colorist Tom Poole at Company 3. At the same time, he also spent time with JD Washington and Lee at the director's home in Brooklyn considering a range of tense political and crime movies from the 1970s including All the President's Men (1976, dir. Alan J Pakula) shot by Gordon Willis ASC, and The French Connection (1971, dir. William Friedkin) shot by Owen Roizman ASC.
"Directors and cinematographers have three organs to affect the audience: the stomach – where you hold tension; the heart, where you process empathy; and the mind, your imagination. Gordon Willis hit these nails on the head, and his work is always tense and hypnotic," says Irvin. "I loved the love chase scenes, handheld camera work, the mixed color temperature lighting in Owen Roizman's work, and how he let the location do the talking."
Irvin says he was also moved by the visuals in McCabe & Mrs. Miller (1971, dir. Robert Altman), for which cinematographer Vilmos Zsigmond ASC famously flashed the negative. "It had essence of the 1970s, and I really liked the idea of merging technology and techniques together to come up with something fresh. Spike was really on board with that."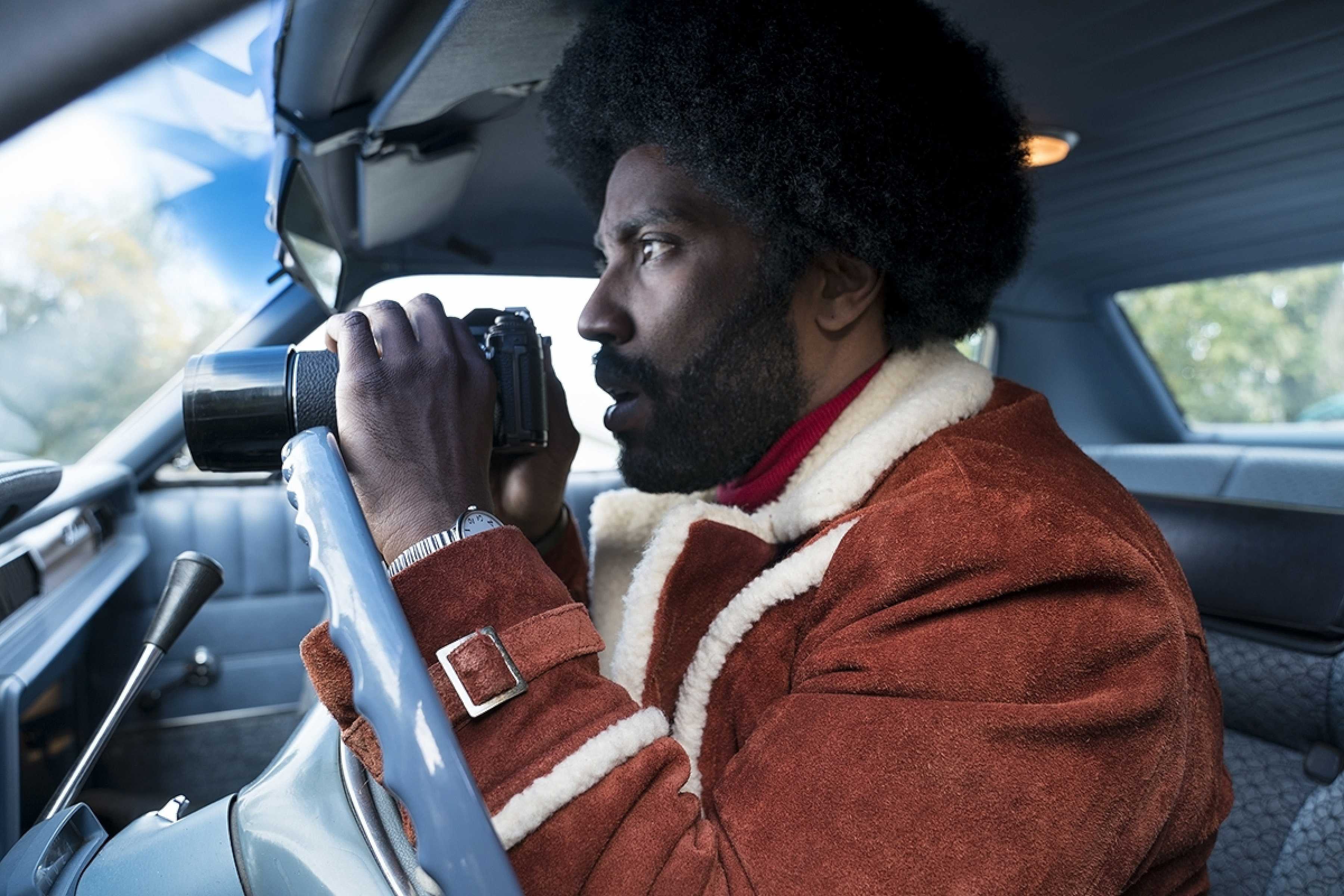 Taking this thinking into his testing pursuits, Irvin found himself increasingly drawn to imagery he created with his own ARRICAM LT 35mm camera and set of Master Prime lenses, using a variety of KODAK 16mm, 35mm, EKTACHROME and B&W film stocks. He also experimented with the Panaflasher 3, an LED front filter flasher made by Panavision.
"Using film I found that we had access to a multitude of different aesthetics that invoked a feeling that was somewhat reminiscent of a 1970's look," he says. "The flashed KODAK VISION3 negatives in particular gave a dusty feel in the shadows but maintained contrast in highlights and mid-tones, which would be very hard to emulate digitally on set or in the DI suite. However, it's quite demanding to program the flash intensity across multiple cameras, especially on day exteriors, so I had to pick and choose where I used it."
Irvin's investigations struck a particular chord with Lee when they discussed the results. "Spike and I work in a similar kind of way. I come from a family of jazz musicians and don't see cinematography as a science experiment or a math problem. It's more like a jam session. I try to bring lots of tools to the set and feel free to improvise on set. This way you can create a reaction that is unique. Spike really liked that. During production we would often have inspirational moments and come up with a new idea in the truck about the way to shoot a scene. Sometimes it was on the spur of the moment before we shot. That was really enjoyable."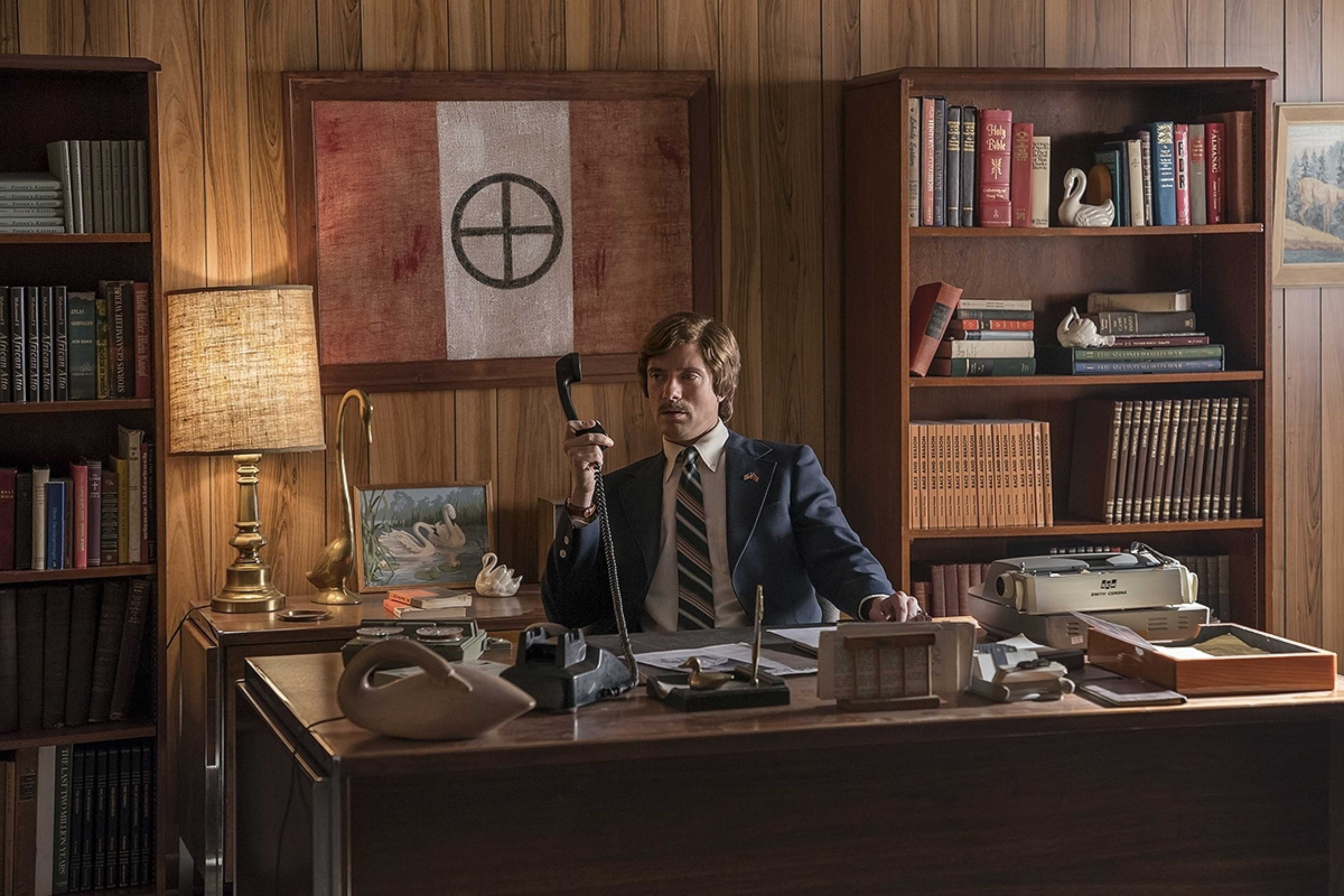 Irvin's eventual camera and filmic package for BlacKkKlansman comprised of rehoused PVintage lenses, plus Ultra Speed, Super Speed, Master Primes and MK2 lenses, variously fitted to two Millennium XL2s, the compact Aaton Penelope for interior car work, and his own ARRICAM LT. Kodak film stocks included KODAK VISION3 250D Color Negative Film 5207 for day interiors/exteriors and KODAK VISION3 500T Color Negative Film 5219 for night interiors/exteriors, along with KODAK EKTACHROME Film, KODAK EASTMAN DOUBLE-X Black & White Negative Film 5222, plus a scintilla of 16mm B&W 7222 to shoot a range of flashbacks and for when moments of inspiration struck.
"I used the B&W Double-X 5222, EKTACHROME and 16mm film to emulate the looks of newsreel and educational films of the 1960s for the opening scene of the movie," Irvin explains. "The EKTACHROME footage we shot looked particularly rich and atmospheric, with high contrast – just amazing – which I was able to further enhance in the final grade. The Double-X 5222 negative has a unique look too, in the way it reacts to light and then processes through the lab, which is really hard to emulate digitally.
"The 250D has a certain grain texture and the ability to capture details smoothly in both the highlights and shadows that I really like the look of, and I knew it would make for a great continuity match with the 500T."
Capturing the contrast of the black and white skin tones of the lead actors in the same frame proved one of the other virtues of using film for BlacKkKlansman.
As Irvin explains: "JD and Adam have totally different skin tones, but they appear in many scenes together. It was sometimes hard to judge which one to expose for, but film has a wonderful dynamic range and latitude, and it's very forgiving on any red herrings I might have taken with the lighting. No other format can emulate that characteristic, and that's a real gift to the cinematographer."
Filming on BlacKkKlansman began in mid-September 2017, concluding 31 shooting days later at the end of October. The production spent three weeks at locations in and around Ossining, NY, about an hour's drive from Manhattan, before production moved to GreenPoint Studios in Brooklyn for a two-week stint on set and a final 10-days at locations in Brooklyn.
"Spike likes to start at 6 a.m. every day, but the working regime of 12-hour days, 5-day weeks was good, and I loved the fact that I could sleep in my own bed," says Irvin.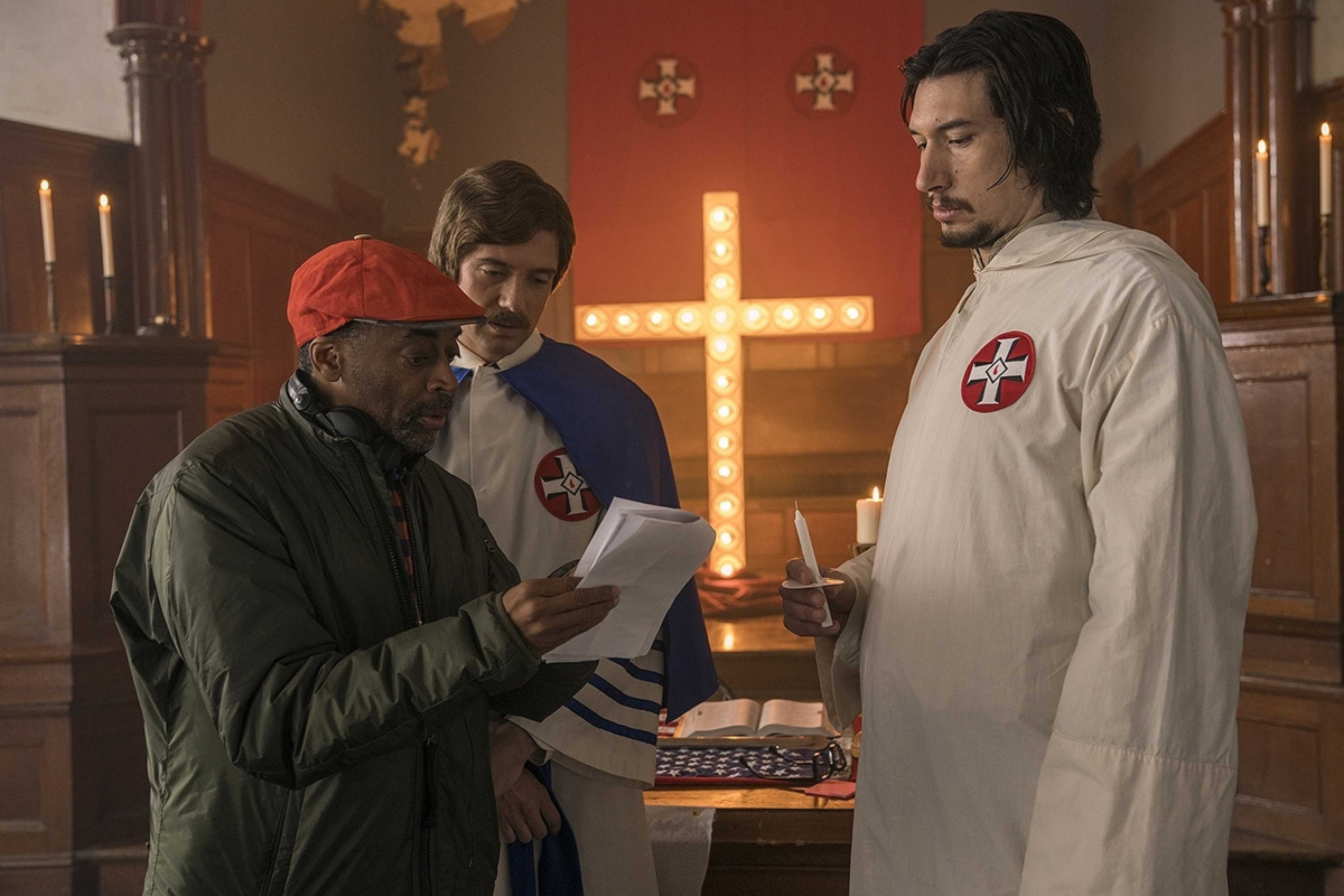 The production shot with A and B cameras, operated respectively by Ricardo Sarmiento and Kerwin DeVonish, supported by first ACs Christopher Gleaton on A-camera and Jelani Wilson on B-camera. Irvin operated most of the handheld sequences with the assistance of Eddie Rodriguez on focus. The gaffer was Colin Quinlan with Lamont Crawford the key grip. "It was a great pleasure to work with this team, most of whom are Spike's longtime collaborators. They helped to make it a beautiful journey," Irvin says.
BlacKkKlansman was one of the first productions to use the 35mm film processing services of Kodak FilmLab NY, which opened officially in October 2017. "It's a wonderful facility with state-of-the-art equipment and a very helpful team," declares Irvin. "It has ushered in a new age for 35mm production in New York, and I can see it being an inspirational resource for a new generation of filmmakers. I am keen to see how Kodak builds out for the future with support for other film formats and scanning services."
When asked about a scene he feels reveals celluloid capture at it best, Irvin suggests a sequence about 20-minutes into the story, shot using 500T, when Kwame Ture, the prominent organizer of the US Civil Rights Movement, gives a rousing speech in a nightclub.
"The way we started that production day was interesting, with a hundred extras and Spike revving things up with some glorious 1970's funk," recalls Irvin. "The whole place was roaring by 9 a.m. Rather than to have sharp spotlights, I lit the stage with an array of Par cans in a U-shape and top-lit the audience with a soft blue light using LEDs from Lite Gear. I slightly underexposed the 5219 and shot the scene with all sorts of different camera moves and zooms. It was great fun, and the energy of those on-set moments have definitely translated to the film you will watch at the cinema."
Irvin concludes: "It is such a pleasure to shoot on film. It's almost an addiction for me. It teaches me so much every time I work with it, and I am glad that Spike and other filmmakers have put film back in the ballpark. Cinematography can be a hypnotic, sensorial experience, and 35mm gives me access to that so that I can pass it on to the audience. Thanks to the virtues of film, BlacKkKlansmanhas plenty of empathy, tension and imagination."