Filmmaker Stories
Linus Sandgren FSF used Kodak film to take you to the moment in 'Battle of the Sexes'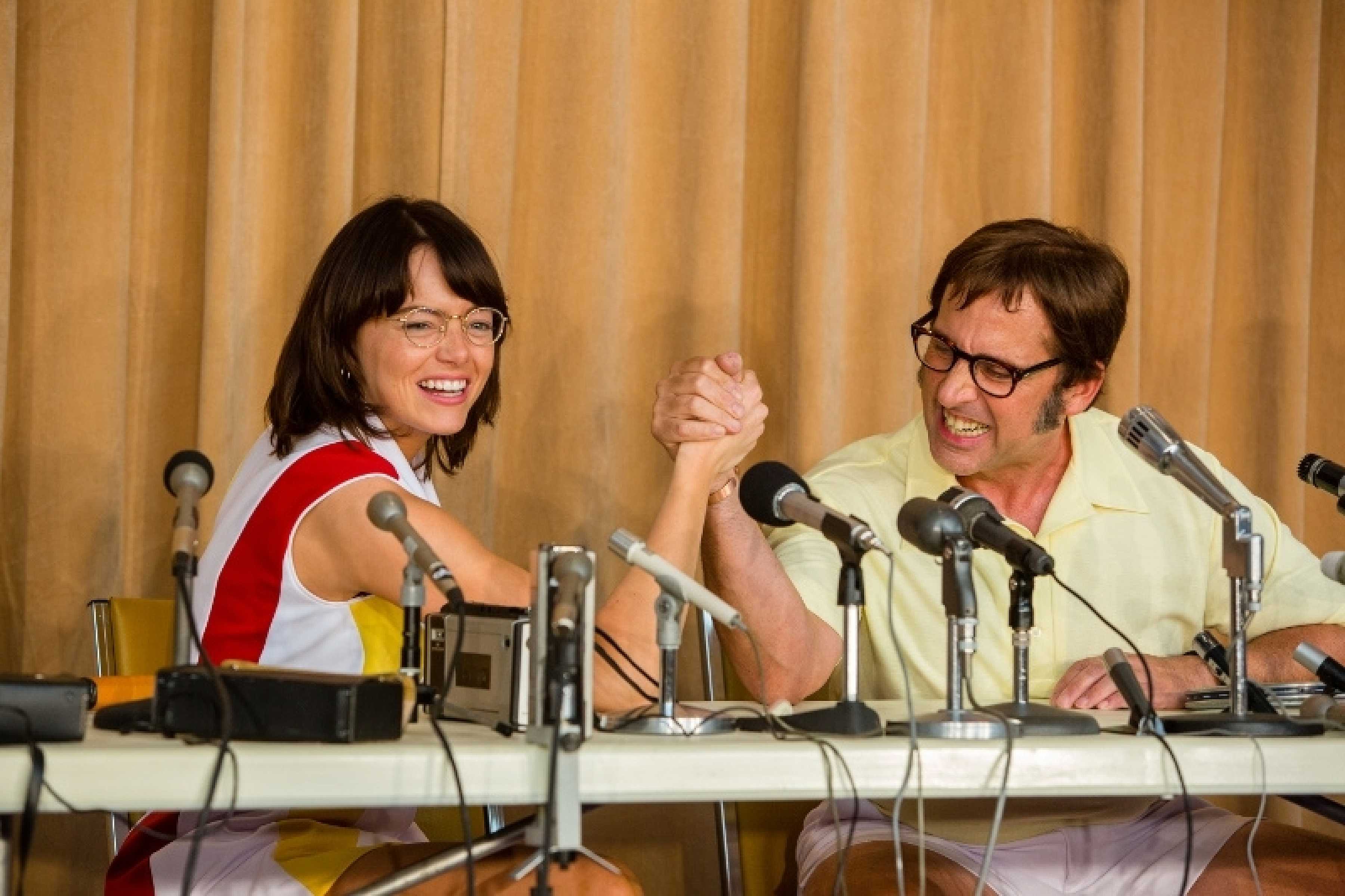 "You must always use the right tool for the feeling you want to express," remarked Oscar-winning cinematographer Linus Sandgren FSF. "Film feels personal and it taps well into emotions. With its color rendition and grain, each frame is real and alive. I had no doubt that 35mm was the right choice for Battle of the Sexes."
Directed by Jonathan Dayton and Valerie Faris, and written by Simon Beaufoy, Battle of the Sexesrecounts the 1973 tennis match between World No.1 Billie Jean King and former champion, gambling junkie and self-acknowledged chauvinist Bobby Riggs. Dubbed the 'Battle of the Sexes,' and watched by an estimated 90m people worldwide, King defeated Riggs in straight sets and collected a winner-take-all fee of $100,000. Chastened by the experience, Riggs locked himself away in a hotel bedroom for several hours afterwards.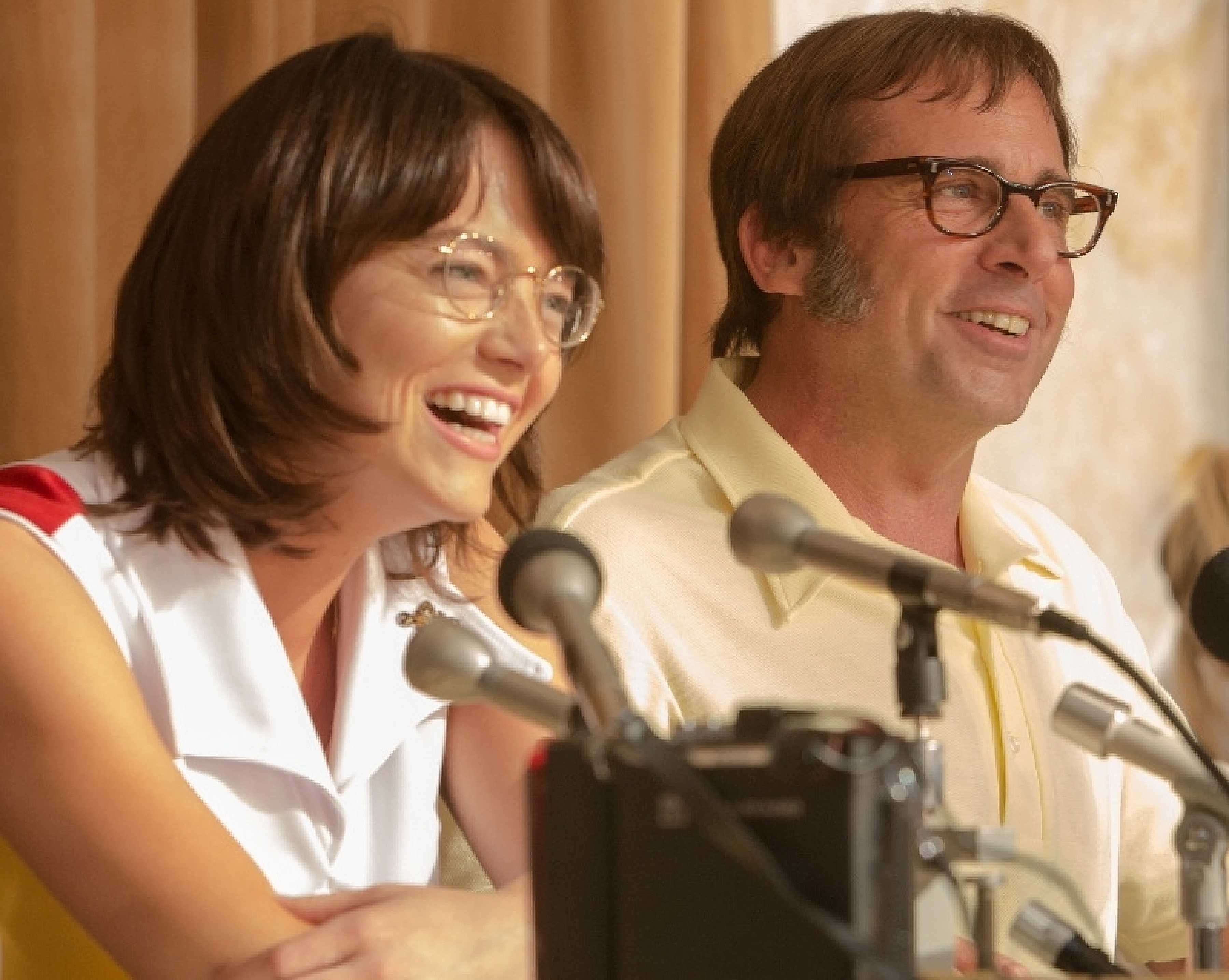 "While the movie contains some moments of black humor, Battle of the Sexes is a highly emotional and sometimes brutally sad story, exploring the public and private facets of the protagonists' lives. Billie Jean and Bobby Riggs were both famed for their tennis, but their personal lives were in meltdown. Billie Jean had fallen in love with her female hairdresser, Marilyn Barnett, much to the torment of Barnett's doting husband, and Bobby's wife had left him because of his gambling addiction," Sandgren said.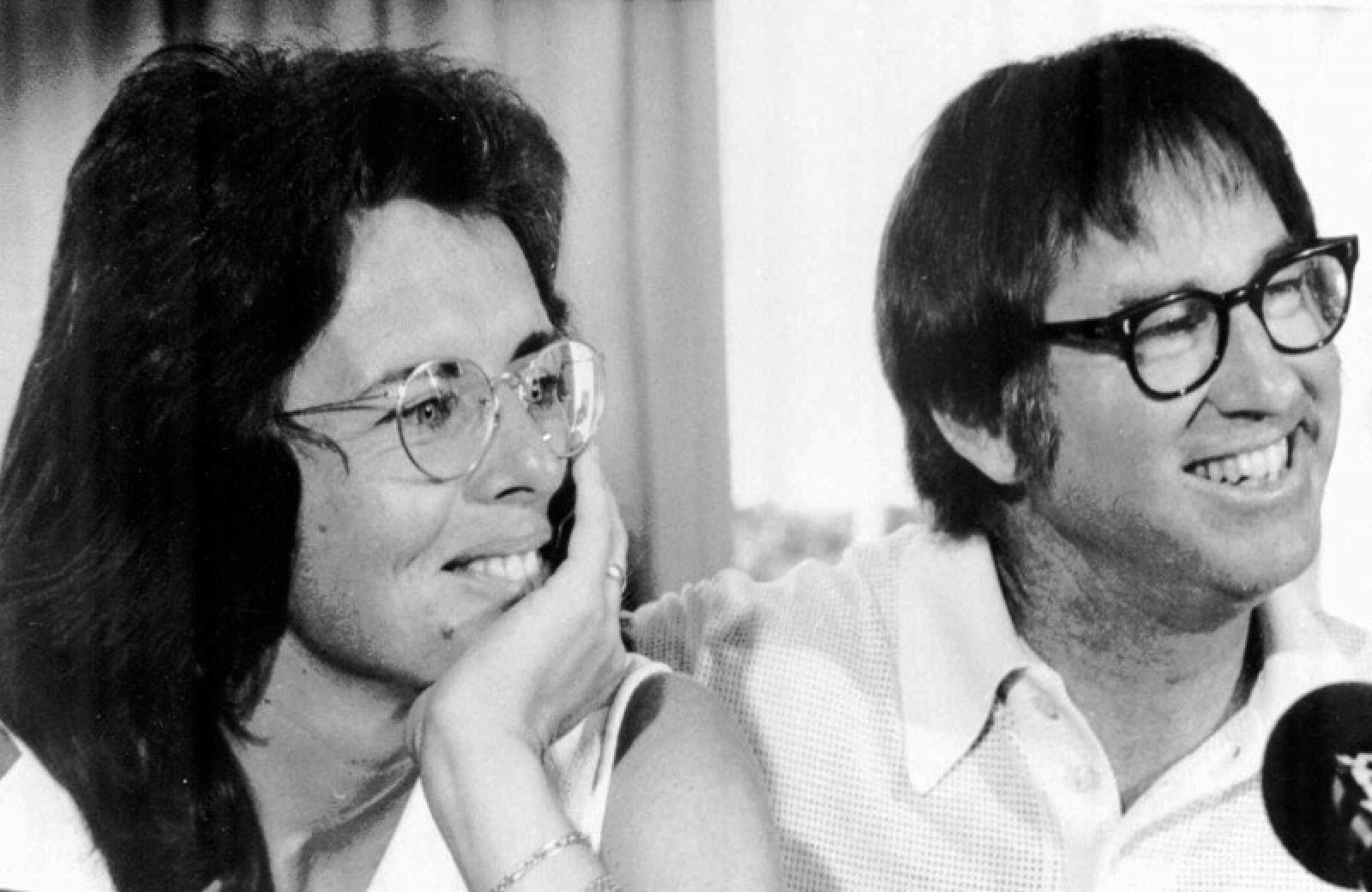 "Additionally, the subject matter of the film also addresses wider, more global issues such as equality, diversity and gender politics, which still resonate today, nearly half a century later.
"With all of this in mind, Val and Jon wanted to make an authentic, immersive film at real locations and in a contemporary fashion to make you feel as if you are really there with the characters, living through their often painful public and private moments. I know through experience – on productions such as American Hustle and La La Land – that when careful production and costume design combine with the texture and dynamic color capabilities of film, there is no better way to create that connection to the characters in your story."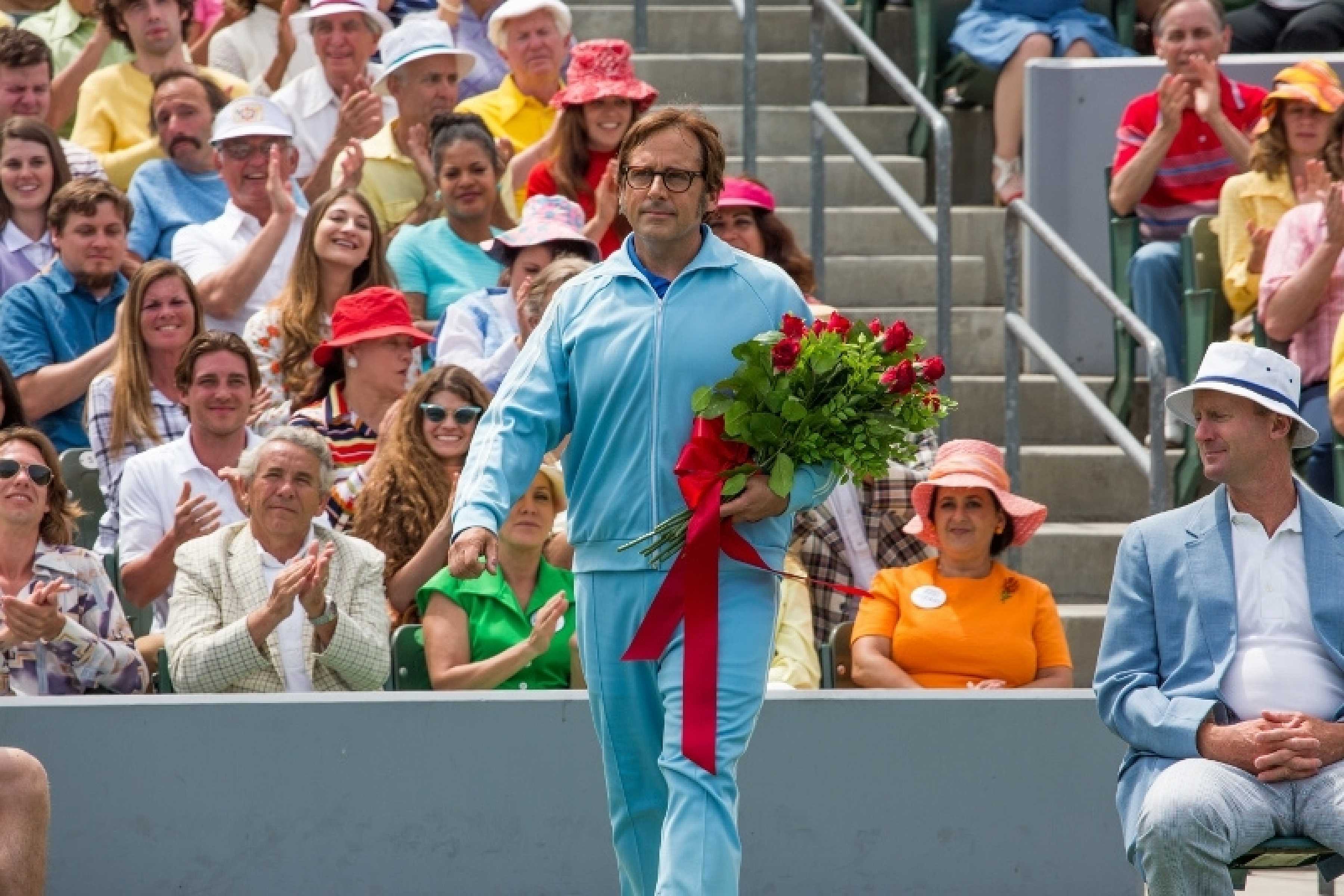 To deepen the emotional impact and organic aspects of the drama, Sandgren was charged by his directors to adopt a neo-noir approach to the visuals in the manner of classic thrillers such as The French Connection (1971, DP Owen Roizman ASC), Klute (1971, DP Gordon Willis ASC) and Nashville(1975, DP Paul Lohmann) – all of which proved inspirational references in terms of framing, color and tone.
Sandgren's initial thinking was to capture the movie on Super 16mm in Anamorphic, "as I love the grain and felt it would be most appropriate for the 1970's setting," he said. "However, although the 16mm looked beautiful, we had devised a set of framing rules for our characters and shooting 3-perf 35mm gave us access to a wider selection of vintage zoom lenses. Essentially our rules were: the less the character allowed us into their life, the further away we would be; for more intimate scenes, when the characters allowed us inside, we would either zoom-in or go handheld and get close-up with primes."
Los Angeles rental house Camtec provided a broad selection of vintage Angénieux, Canon and Kowa zoom and prime lenses, plus ARRI LT and ST 35mm cameras. The production filmed on locations around LA for 35 days during April and May 2016 with Sandgren operating A-camera and Ari Robbins on B-camera.
Sandgren shot the majority of Battle of the Sexes on 35mm KODAK VISION3 500T Color Negative Film 5219, with the daytime exterior tennis match captured on VISION3 250D Color Negative Film 5207. "They are both great filmstocks in terms of color rendition, and I knew their grain structures would match well visually," he said.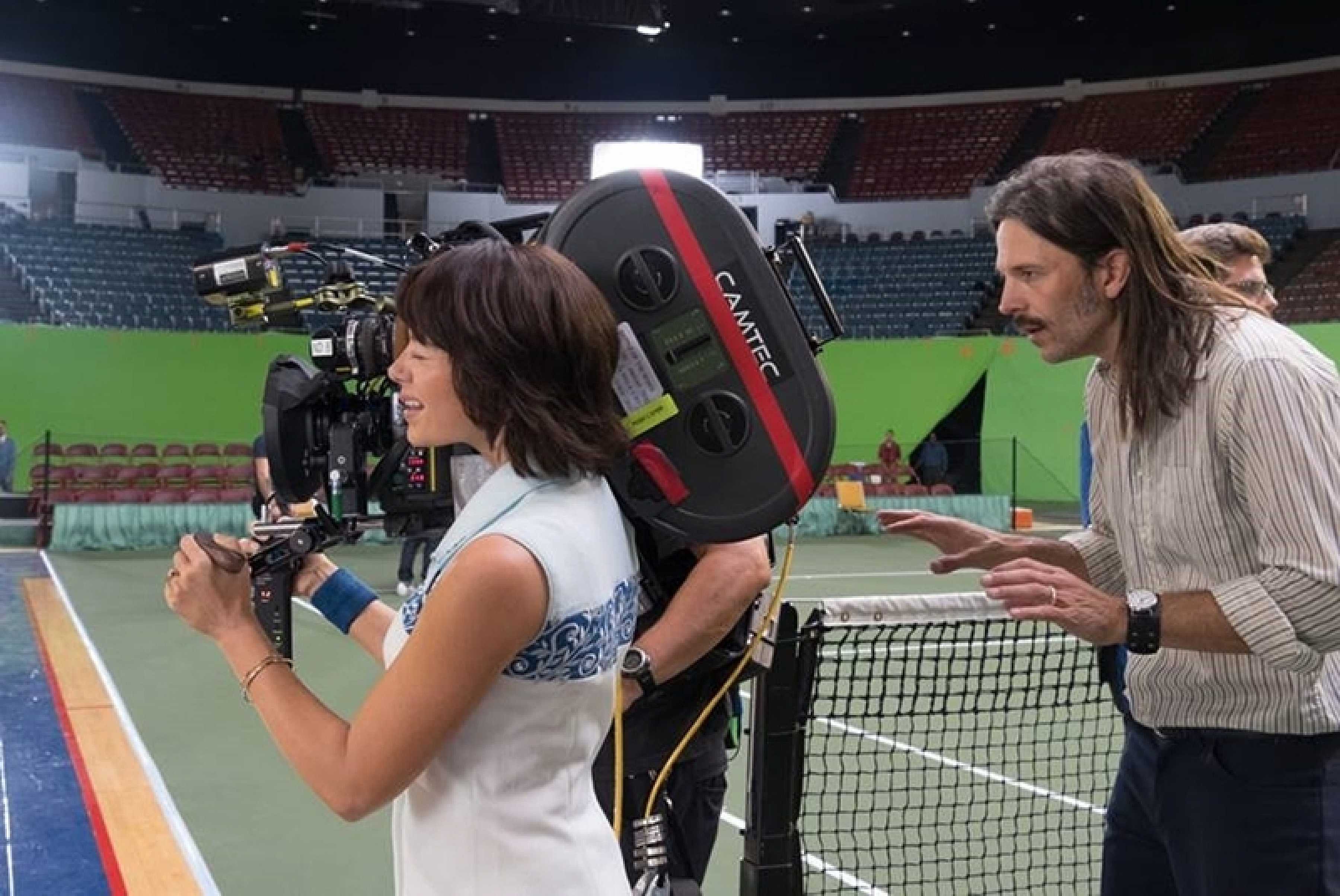 Along with careful soft and practical on set lighting, Sandgren encouraged the desired neo-noir elements of the imagery by overexposing the negative on set by a third and then push processing at the lab (Fotokem), which had the effect of increasing the overall contrast, color saturation and grain in the final image.
"On La La Land, I chose to pull process at the lab, as I wanted immature blacks to protect detail in the whites, lower the overall contrast of the footage and to have fine grain structures. However, when you push process film at the lab, as I did on Battle of the Sexes, because of the over-development, you get whiter whites and blacker blacks, giving you increased contrast in the image, as well as a greater richness of color and stronger grain texture. It's all natively baked in on the film negative, which Jon, Val and myself felt was highly appropriate for this production."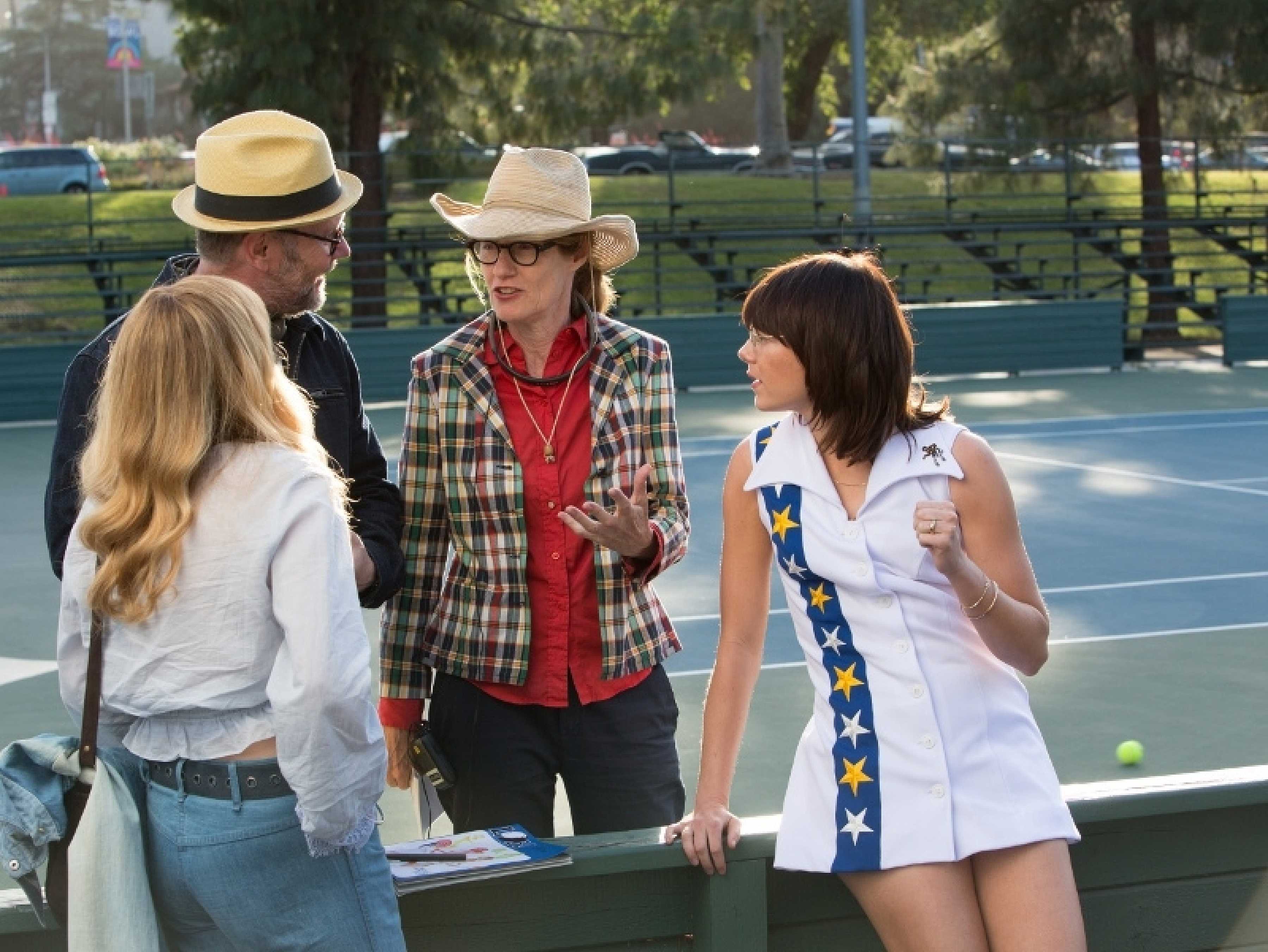 The net effect of this approach, in combination with the lenses and naturalistic lighting, enabled Sandgren to create a range of atmospheric looks for the movie's many emotionally-charged scenes, such as the erotic, warm and dreamlike visuals when Marilyn first cuts Billie Jean's hair, and later during their passionate sex scene. He was also able to reinforce the pensive loneliness of the other characters. Riggs is often observed from a distance, framed in isolation, with the sides of frame falling off into sheer black, while Marilyn's husband is framed in stark lingering silhouette after he discovers his wife is having an affair with Billie Jean.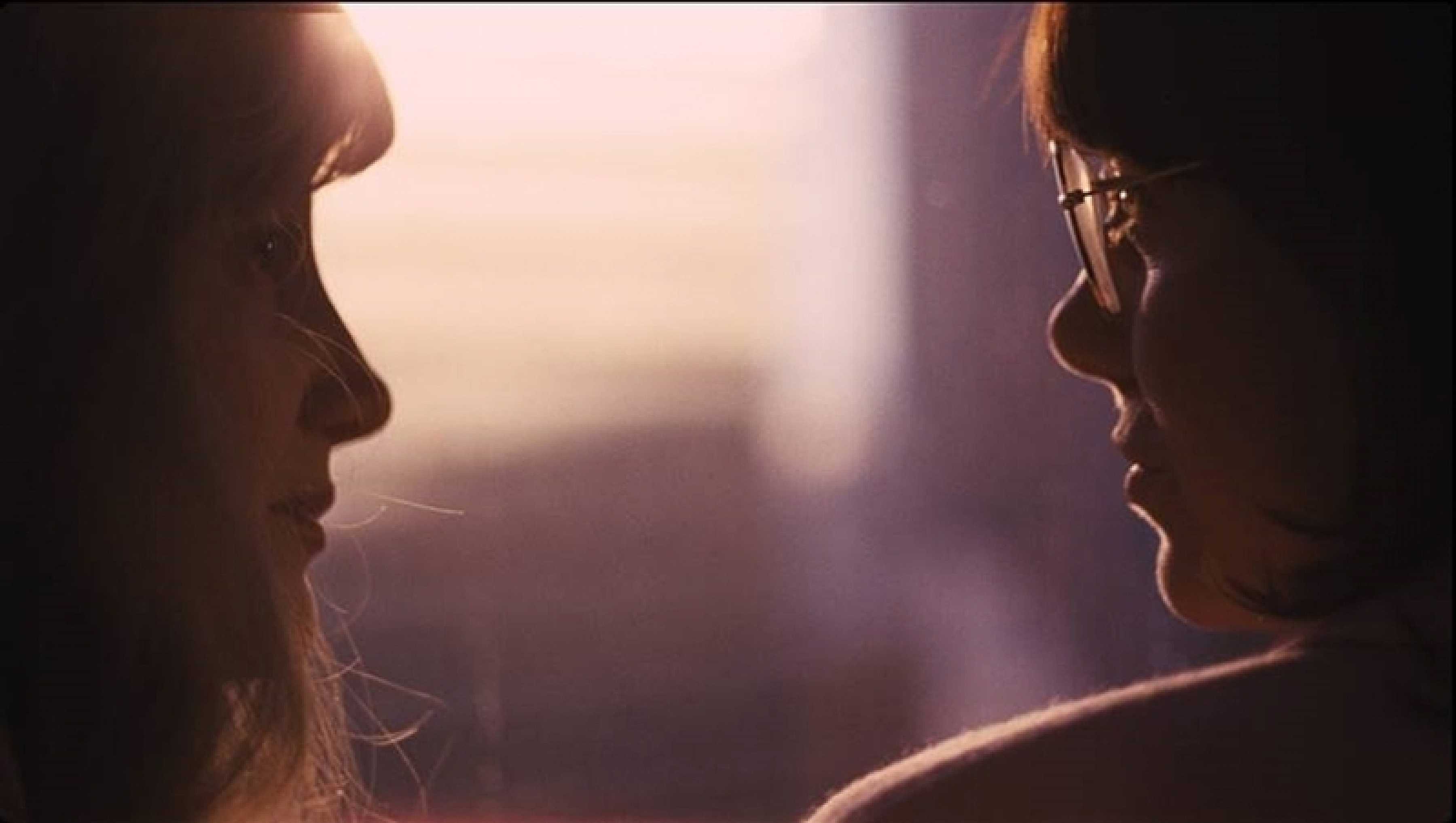 "Unless there's a very good reason to tell a story in a digital way, I far prefer to shoot on film. It's simply more expressive," Sandgren said. "Take skin tones for example. With film, you get a full range of colors, whereas digital skin tones are tints of beige. Plus, you can easily under- or overexpose the film negative in combination with your lighting, and then push and pull at the lab, to achieve different looks very easily. With digital it takes much more effort, and even then, you still might not achieve the result you wanted. I really enjoyed the different filmic treatments we gave to the characters in Battle of the Sexes and believe it is fundamental in engaging the audience with the dramatic storytelling."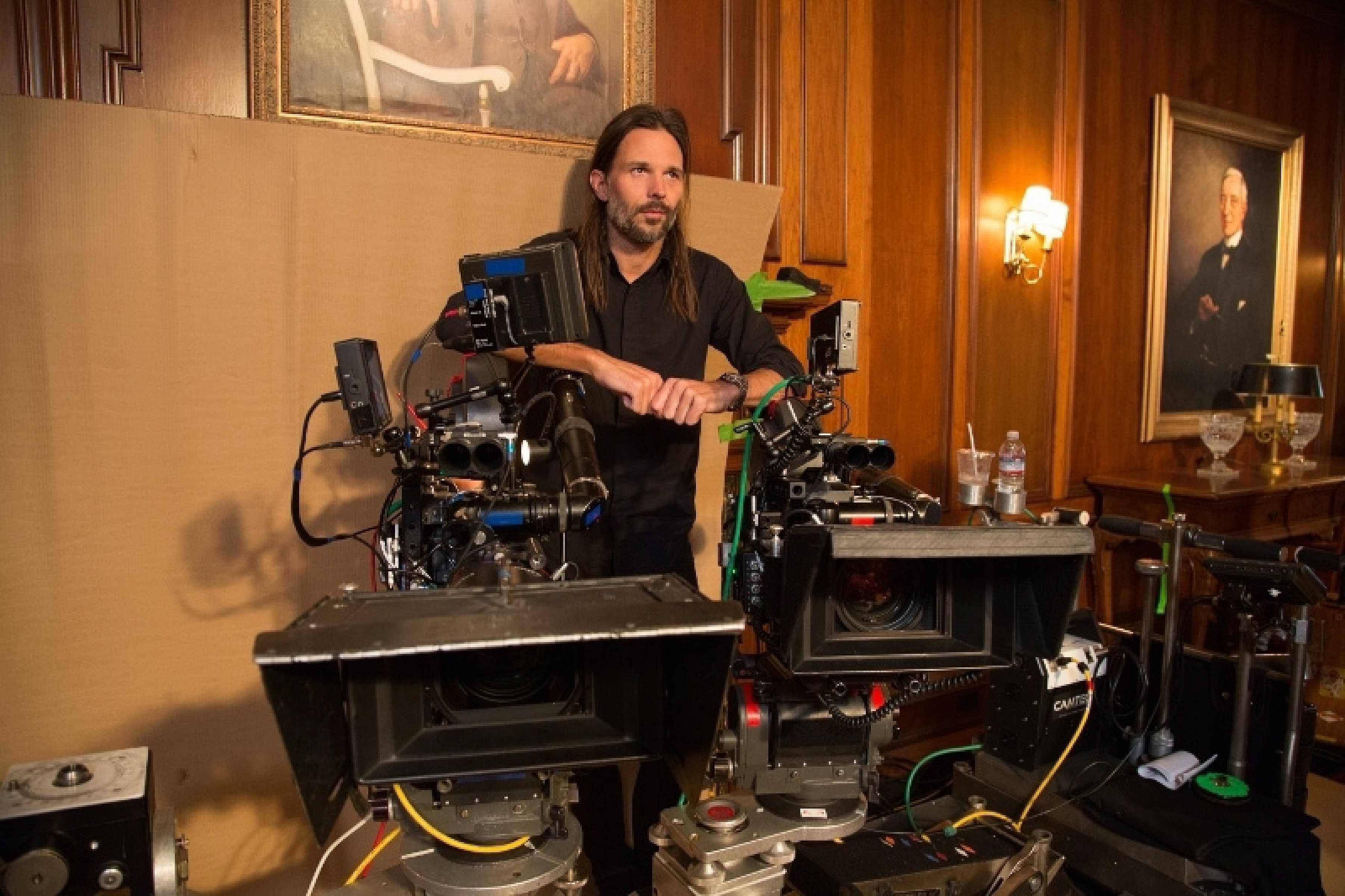 After Battle of the Sexes, Sandgren shot The Nutcracker and the Four Realms – a live-action adaptation of E.T.A. Hoffmann's fantasy novel 'The Nutcracker and the Mouse King' by director by Lasse Hallström – on 35mm and 65mm 5-perf film, citing the richness of colors as their lure for celluloid. Sandgren is currently working on the Neil Armstrong moon mission feature, First Man, starring Ryan Gosling, which sees the cinematographer reteaming with La La Land director Damien Chazelle.
"The First Man is another personal and epic story where authenticity is paramount to the audience's engagement with the character of Neil Armstrong and the conquest of space in the 1960s," Sandgren said. "With its grain, texture and color, film is again the right tool for the job in making you feel like you are there for real."