Filmmaker Stories
DP Linus Sandgren ASC FSF pushed Kodak film to extremes for Damien Chazelle's daring Hollywood extravaganza 'Babylon'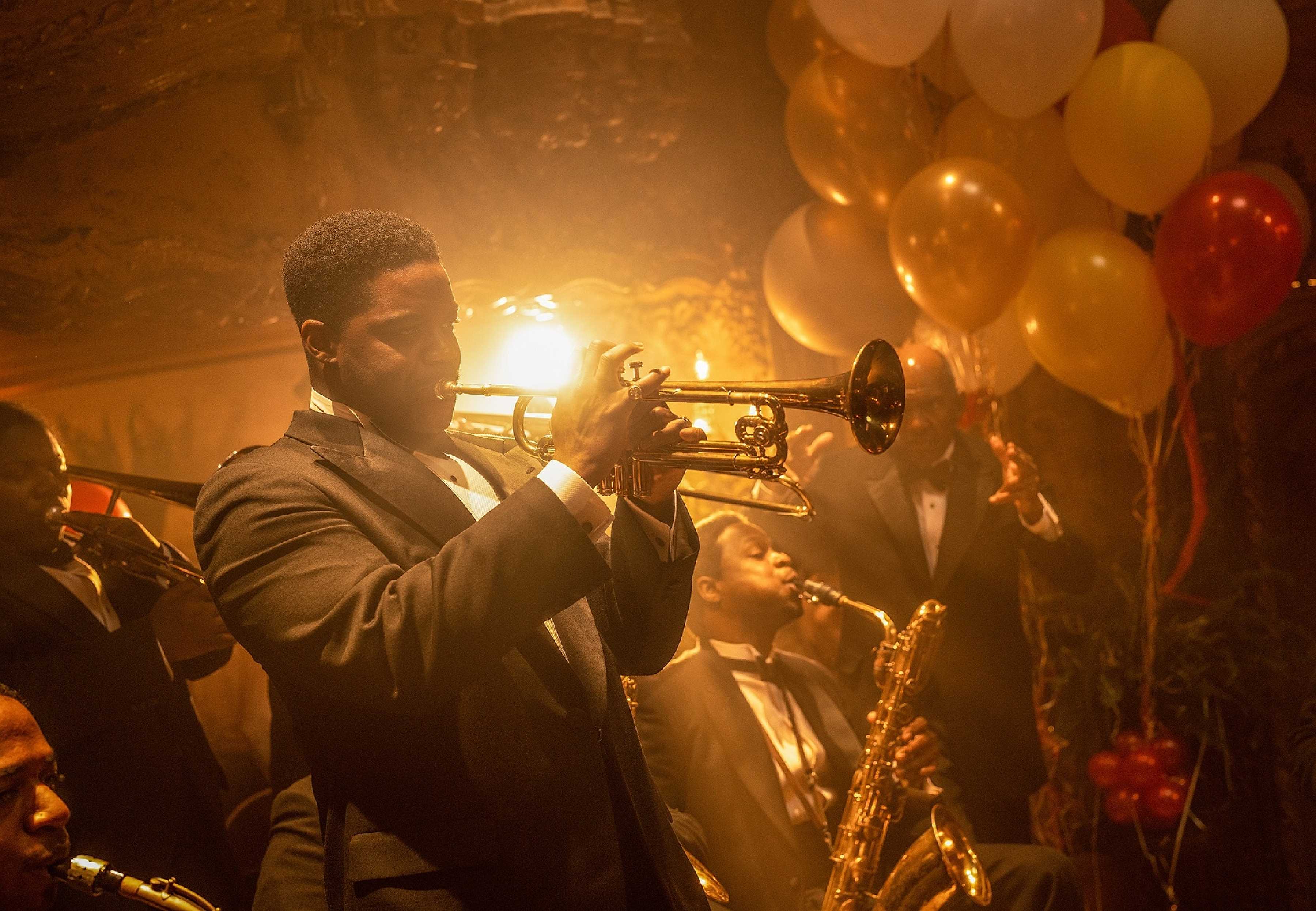 With his latest film, Babylon, writer/director Damien Chazelle has delivered a bold, intense and often brutally-comedic drama about the rise and fall of different characters during Hollywood's transition from the silent era to the talkies during the late 1920s. Running at 183 minutes, the Paramount Pictures production was shot entirely on KODAK 35mm film, and saw its DP Linus Sandgren ASC FSF, push the extremes of exposure and processing for an impressively impressionistic visual result.
Written and directed by Chazelle, the star-studded ensemble cast features Brad Pitt, Margot Robbie, Diego Calva, Jean Smart, Jovan Adepo and Li Jun Li in a fictional interpretation of Hollywood society during the Roaring Twenties – an epic sweep where the hedonism at glitzy, cocaine-fueled gatherings in magnificent mansions is contrasted against the arid heat of barren desert surroundings and the filthy reality of poverty amongst locals and big-screen wannabees.
The production united Chazelle and Sandgren for a third time, the pair having previously collaborated together on the hit-musical La La Land (2016), which was nominated for 14 Academy Awards, winning six including Best Director and Best Cinematography, followed by the highly-acclaimed astronaut adventure First Man (2018) – both of which were shot on KODAK film. Amongst Sandgren's other distinguished credits are American Hustle (2013, dir. David O Russell), 007 James Bond No Time To Die (2021, dir. Cary Joji Fukunaga) and Don't Look Up (2021, dir. Adam McKay), all of which he also originated on analog film.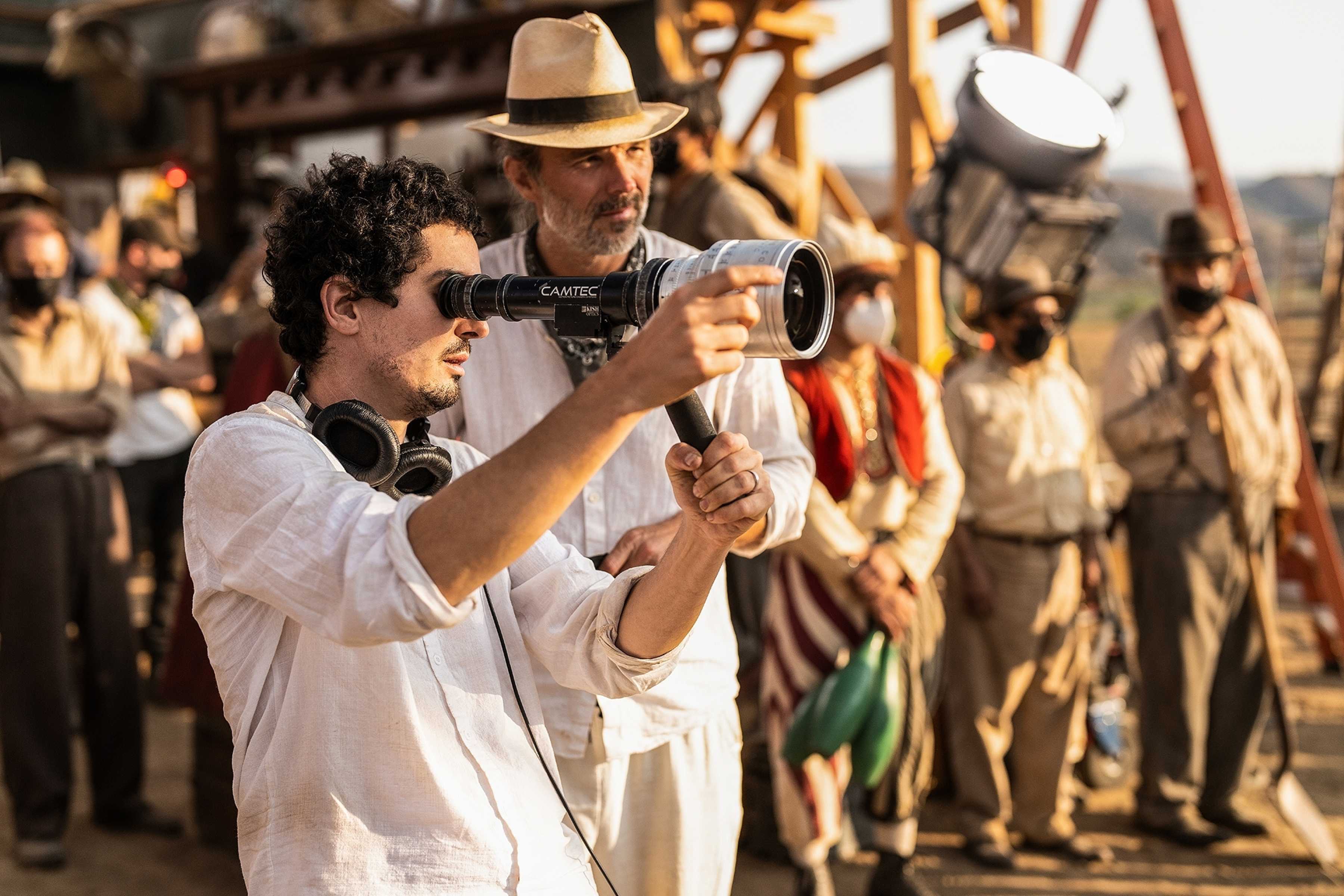 "The script for Babylon was long, about 180 pages, and densely-packed with dialogue from margin-to-margin," Sandgren recalls of his initial reaction to reading Chazelle's screenplay. "Sometimes the actors' lines were side-by-side on the page, rather than in sequential order, which automatically gave me a sense of the pace and intensity that Damien wanted in the tempo of the visual storytelling during different parts of the movie.
"When we came to discuss the aesthetic look of the film together, Damien was quite clear that he did not want Babylon to feel like a typical period movie or to be polished in any way. He wanted the opposite – for it to be quite rebellious, a chaotic circus, where we would explore the grit, the filth, the shitty backside of things that the characters experience with a camera that would be alive and curious to explore their world, almost a persona in itself running around and observing the action and connecting with the characters."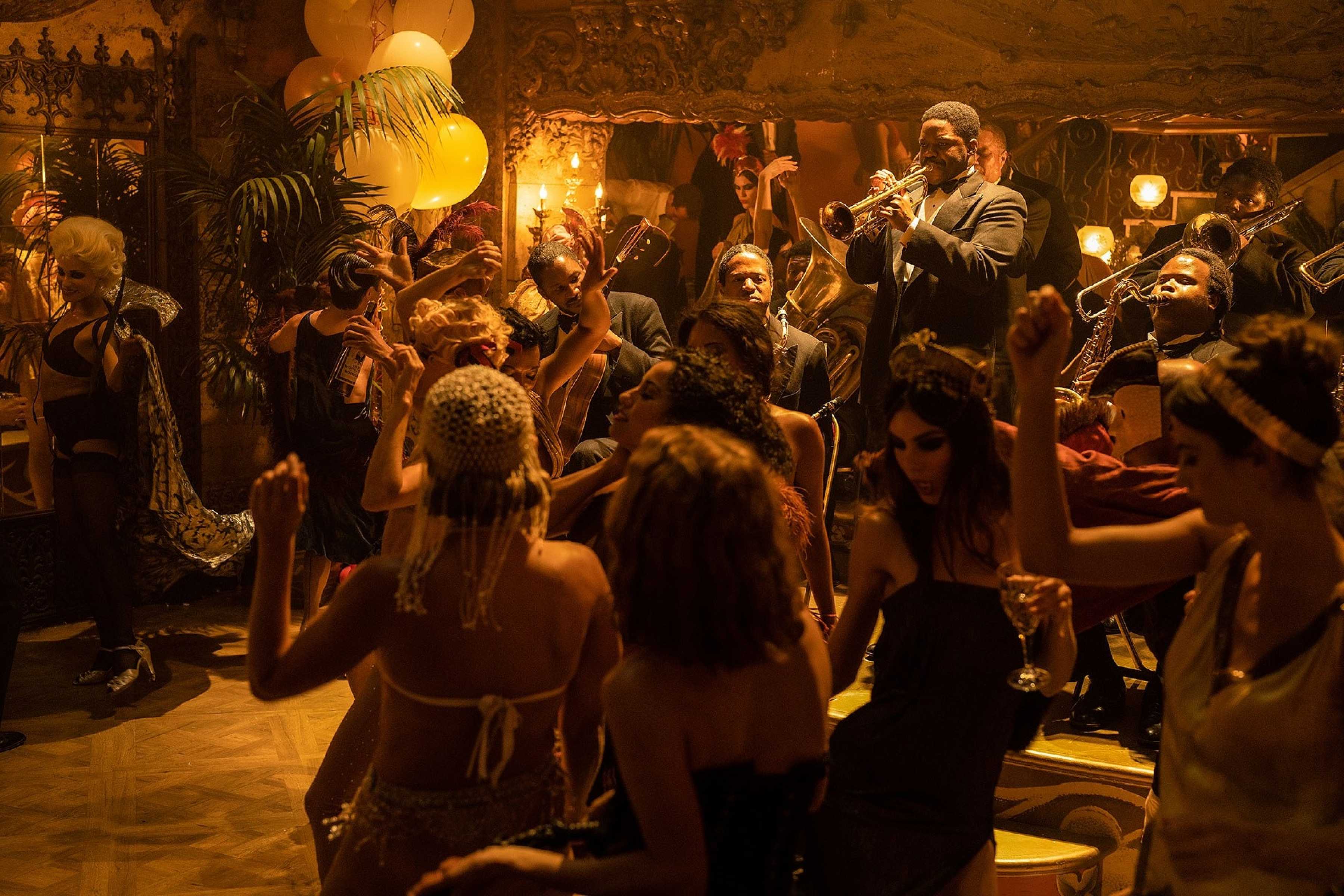 Visual inspirations proffered to Sandgren by Chazelle included a variety of old-school epics – such as Federico Fellini's La Dolce Vita (1961), Robert Altman's Nashville (1975) and Francis Ford Coppola's The Godfather (1972) – which each convey the idea of society in flux. Sandgren also mentions Paul Thomas Anderson's porn-industry feature, Boogie Nights (1997), for the intriguing, sensitive and romantic portrayal of human characters in depraved situations.
"With all of this in mind, I wanted to take an impressionistic approach to Babylon. I wanted it to be visually bold with more grain, more color in the sets and costumes, and more contrast in the image than on any other production I have shot before. Damien agreed and we were also of the same mind that Babylon had to be shot on 35mm film. He and I both felt it was the most honest way to tell a story like this."
Babylon was filmed over the course of 74 shooting days, during the summer and early autumn months of 2021, chiefly at locations around Los Angeles. This included the interior and exterior of the mansion where decadent soirees take place. A number of sets were built on the stages and backlot at Paramount Studios.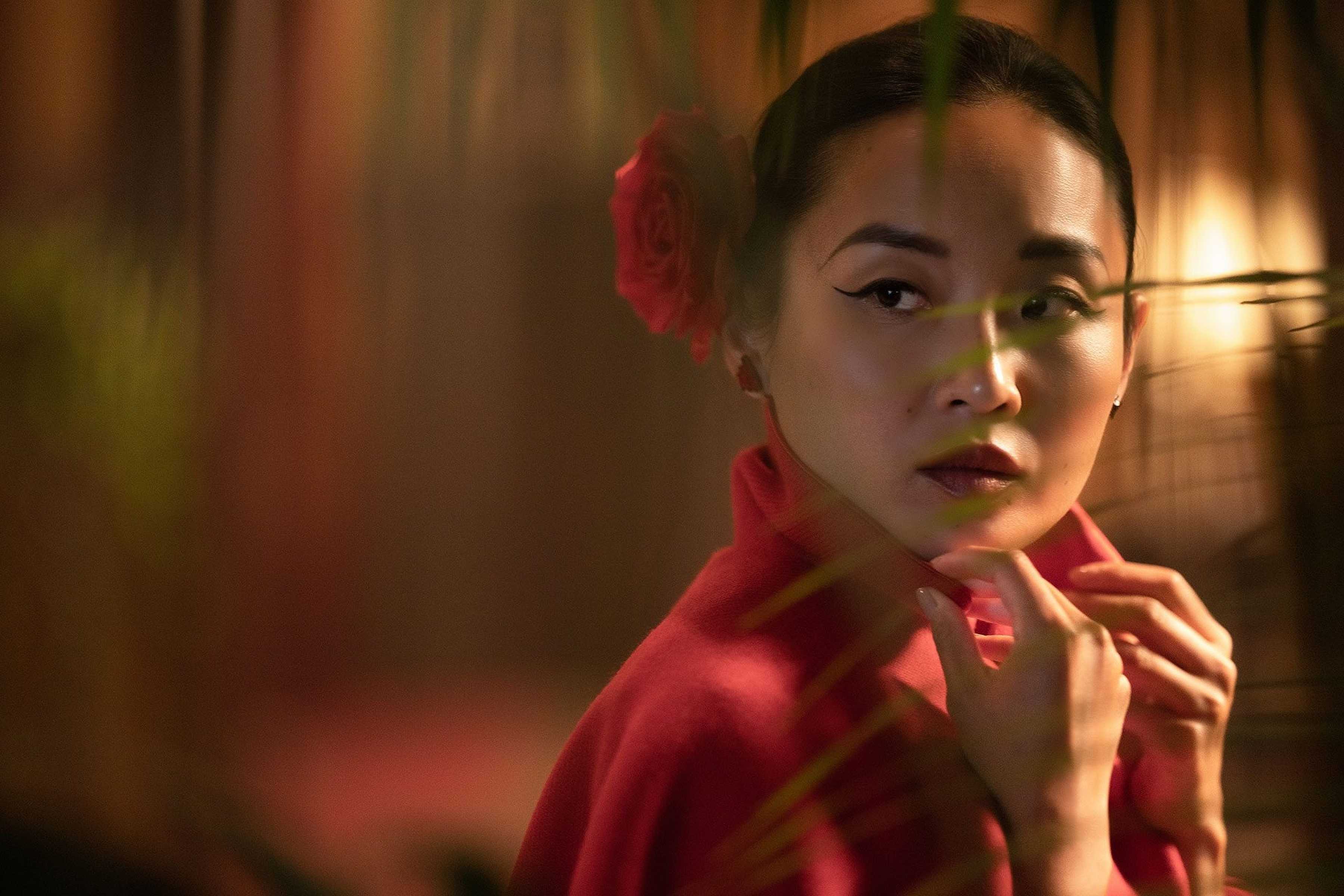 For the mainstay of the production, Sandgren went with ARRICAM LT 35mm cameras fitted with Atlas Orion Anamorphic lenses. The shooting package, provided by Camtech in LA, also included an ARRIFLEX 435 35mm camera plus spherical lenses, framing in 1.33:1 aspect ratio and capturing on KODAK EASTMAN DOUBLE-X Black & White Negative Film 5222 35mm, for the film's B&W sequences.
"The Orion Anamorphics are robust, high-performance cinema lenses that are technically great," says Sandgren. "They're sharp to the very edges, even on wide-angle primes when I wanted clear definition on large vistas, and they are not as dramatically bendy as other traditional Anamorphics, especially on close-ups. They have good close focus capabilities, and the benefit here was that we could shoot on a 32mm and we could push-in just a couple of feet from a face.
"However, I wanted to imbue the image with a more punky and impressionistic attitude overall. The company founders, Forrest Schultz and Dan Kanes, were willing collaborators, and they customized the Orions for me to make the highlights really burn and the flares bloom in the different lighting conditions we were going to create or encounter."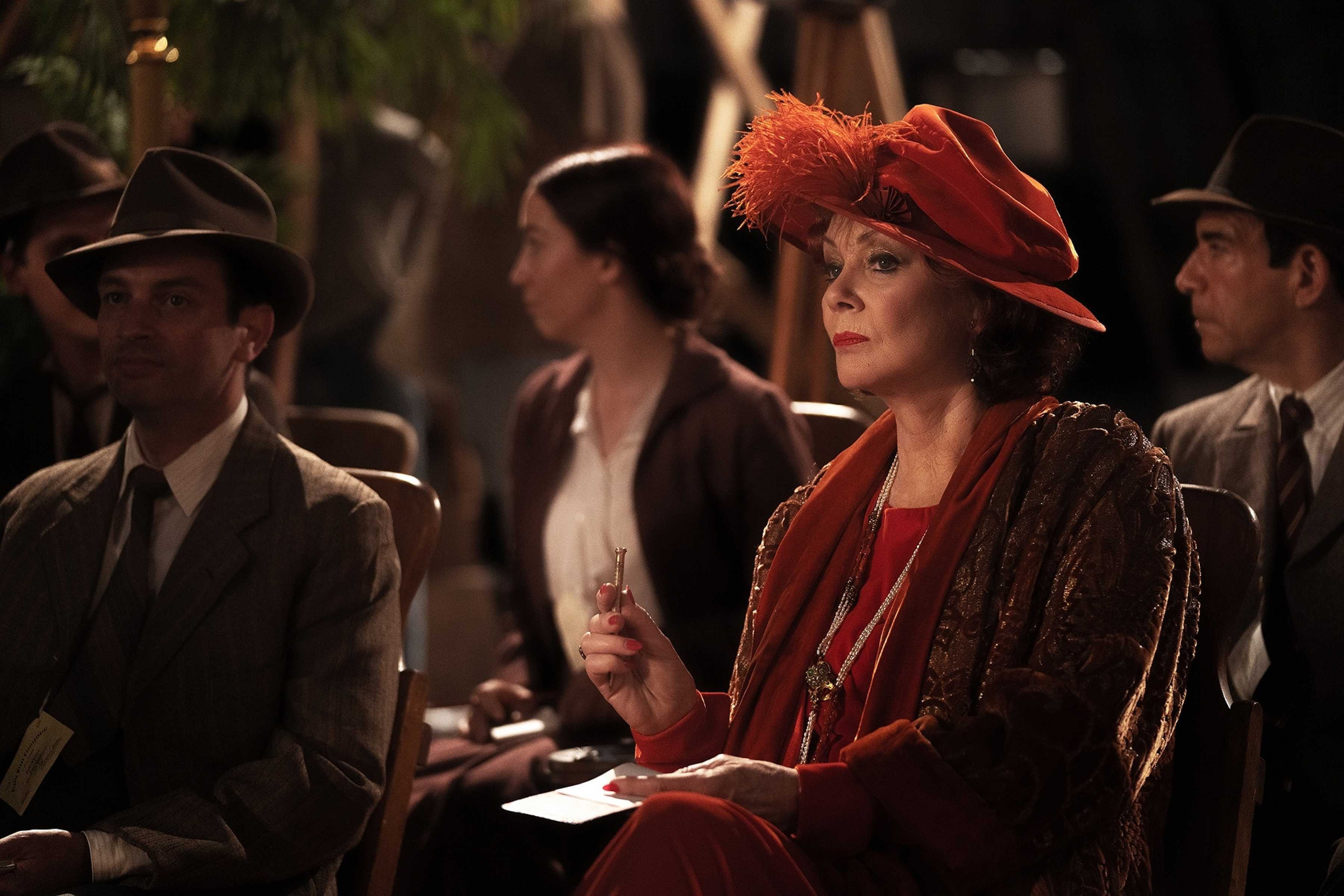 Sandgren's 35mm film stocks-of-choice were KODAK VISION3 50D Color Negative Film 5203 for day exteriors, KODAK VISION3 250D Color Negative Film 5207 for day interiors and KODAK VISION3 500T Color Negative Film 5219 for low light and nighttime scenes. The exposed negative was processed at FotoKem Laboratory in Burbank, with 4K scans and dailies overseen by Matt Wallach at Company3, who also performed the final grade.
While this might sound like regular practice, Sandgren says, "To get to the bold, vivid and gritty looks Damien and I envisioned from the outset, I purposefully broke all the rules as to how you would normally expose and develop celluloid film, and this is certainly something you would not be taught at film school.
"In practice, this meant that if it was bright on a day exterior, such as at the opening of the film, I wanted the final image to be super bright and burnt out to really give the impression of the desert as a hot and hostile environment. So we overexposed the 50D or 250D negatives consistently by four stops to begin to accomplish those looks. When we were shooting a dark scene, on 500T, we often times just used nothing but a few single practicals, which gave a key way below normal, to achieve a similar and appropriate emotional impact.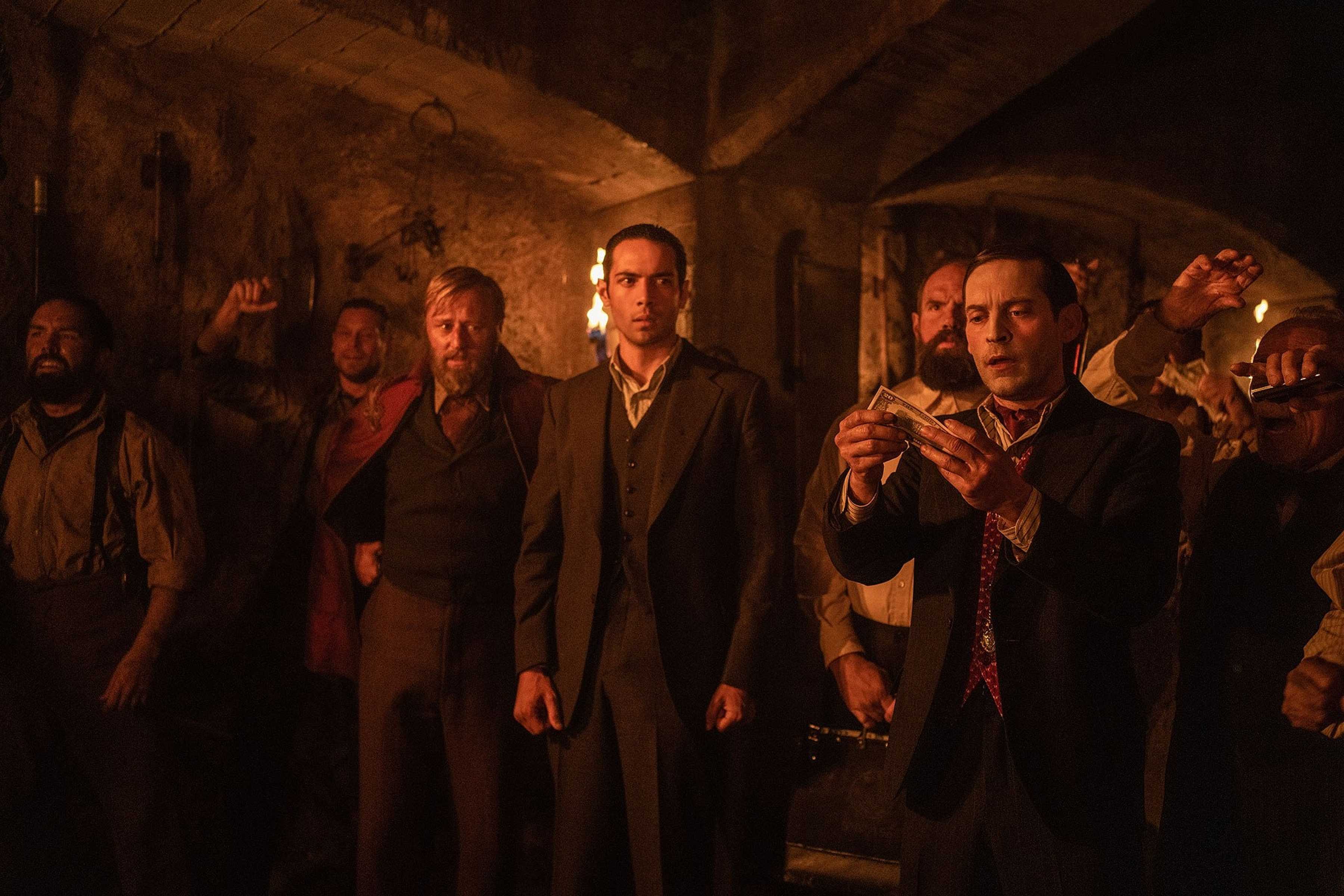 "But we didn't stop there. I then push-processed all of the different exposed film stocks at the lab. This technique involves the negative being in the bath for more time than is normal, which alters the visual characteristics of the film by heightening the color saturation, increasing the contrast and the grain.
"Although this was pretty extreme practice, it worked incredibly well, and Damien and I were always excited to see the results. The dynamic range from dark to light in some of the shots is right on the limit, and you'd be hard pushed to be able achieve that extreme level of contrast digitally for a satisfying visual result.
"The result was rich and sumptuous color in the scenes at the crazy parties that looks appropriately decadent and in keeping with the moment. Our darkest and threatening scenes look incredibly gritty and enveloping. With its color rendition and grain, each filmed frame was real and alive."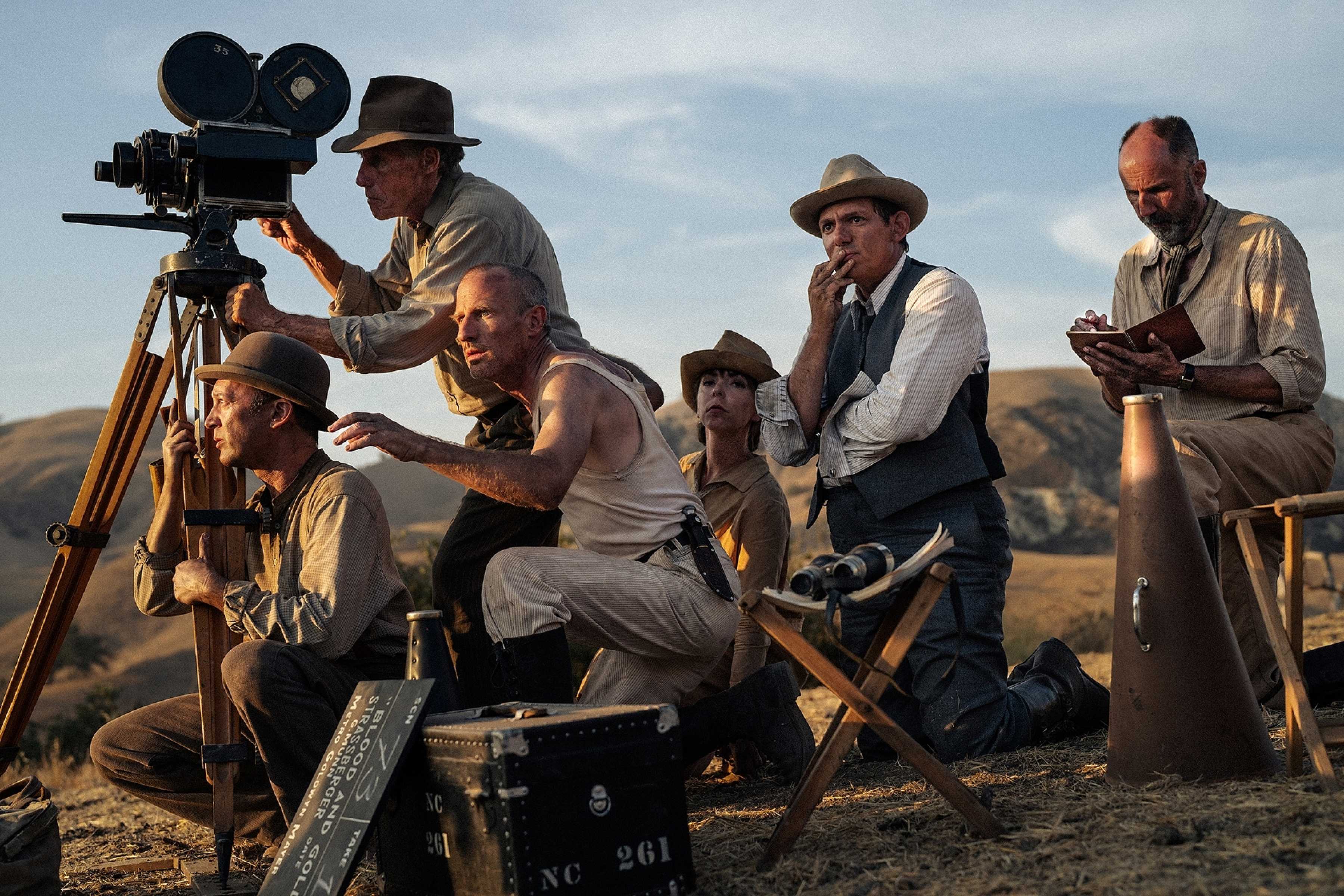 Sandgren says he also took an impressionistic approach to lighting the sets – the stage-constructions were only lit with fixtures specifically built to look correct to the period, while real locations were lit more naturalistically, but still with the intention of depicting the sweaty, dirty textures.
"All-in-all shooting with the customized Orion Anamorphics, over-exposing the film and push-processing everything at the lab, gave us something different in every shot in the movie," Sandgren remarks. "And when we came to do the final grade, it was amazing how much detail still remained in the filmed image, in the brightest highlights and darkest areas of the image, which brought us even more satisfaction from an artistic standpoint. I doubt whether that would have been the case had this been digital.
Sandgren concludes, "You must always use the right tool for the feeling you want to express. Film feels personal and it taps well into emotions. I know through experience – on productions such as American Hustle and La La Land – that when careful production and costume design combine with the texture and dynamic color capabilities of film, there is no better way to create that connection to the characters in your story. Film… it's simply more expressive and was the only choice to bring Babylon to life."