Filmmaker Stories
Sergey Dvortsevoy's Super 16mm feature 'Ayka' ('My Little One') competes for hearts and minds, and the Palme d'Or, at the 2018 Cannes Film Festival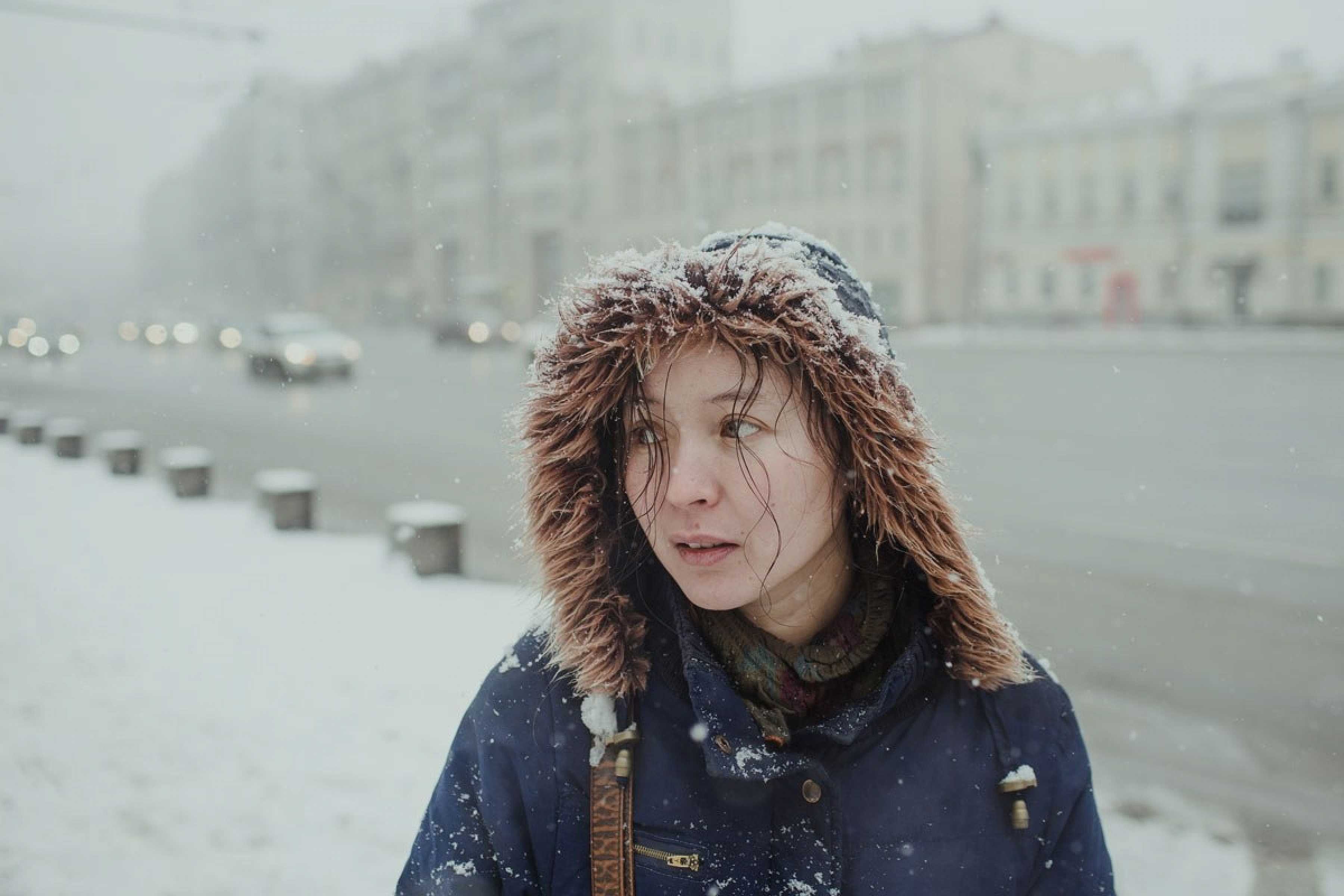 Shot principally in Super 16mm using Kodak film stocks, Sergey Dvortsevoy's intimate and moving feature Ayka (My Little One),will compete for hearts and minds, as well as the prestigious Palme d'Or, at the 2018 Cannes Film Festival.
Set in the depths of the Russian winter, the story follows Ayka, a young Kyrgyz girl, who lives and works illegally in Moscow. After giving birth to her son, she leaves him in the hospital. Some time later, however, her natural motherly yearning leads her to desperate attempts of finding the abandoned child.
The director's inspiration for the film began with a bald statistic, as he explains: "In 2010, 248 babies were given up by Kyrgyz mothers in Moscow's hospitals. What could be the reason behind them voluntarily abandoning their babies in a foreign country? What could be forcing them to commit such an unnatural act for any woman? I realized I could not fail to make a film about this subject."
Dvortsevoy adds: "But this production is also about the power of nature over conscious desire and will; about what happens when relations between people and their environment reach such an extreme that the individual begins to be morally affected, and the strength of natural forces compel them to re-evaluate, to change, even against their will. For me, film is a wonderful medium for capturing the natural world, as well as characters."
Dvortsevoy has captured all his documentaries and features on film. Bread Day (1998), shot on 35mm, was nominated for the prestigious Joris Ivens Award at the Amsterdam International Documentary Film Festival. His widely-acclaimed, 35mm-originated feature Tulpan (2008) was showered with accolades around the world – including the British Film Institute's Sutherland Trophy, plus the Cannes Film Festival's Youth, Education and Un Certain Regard Awards. It also garnered an Asian Film Award, a Manaki Brothers Silver Award and a Camerimage Golden Frog nomination for its cinematographer Jolanta Dylewska.
"I prefer to shoot on film because film negative gives me not just a unique aesthetic quality but also because of the motivation it gives to the crew and the actors to achieve something extraordinary," he says. "It's psychological: when you shoot on film, you have to be ready – to know what you are shooting and why you are shooting it – and it makes everyone give their best."
While the narrative for Ayka takes place over six-days, Dvortsevoy's passion project also involved a persistence of vision. Due in main part to a scarcity of snow, filming on 16mm took place over six winter seasons in Moscow and Murmansk, commencing in 2012 and concluding in 2017. Although 16mm was the primary capture medium, a small digital camera was used for shooting in ultra-confined spaces and extremely low-light, with the results treated in post to emulate the look of the Super 16mm footage.
For Ayka, co-written by Gennadiy Ostrovskiy, Dvortsevoy teamed up once again with Dylewska. Together the pair considered a number of references to inform the visual style of the production, including features by Andrei Tarkovsky, Michelangelo Antonioni and the Dardenne Brothers. Additional inspirations were the paintings of Vincent van Gogh, most notably his 1888 artwork The Langlois Bridge at Arles with Women Washing for the vibrant energy in its use of color, artistic composition and physical creation.
"Making Ayka was all about how to capture the energy of life in an image that pulls you inside when you see it on screen," says Dylewska. "At the start of every project, I always ask my director if the camera knows the story we are telling. Sergey told me the camera did not know the story of Ayka and her intentions. He wanted to achieve maximum realism in the picture but in a minimalistic form that would be invisible. This was the guidepost for the camera style – to follow the energy with both attention and uncertainty but with precision at the same time. I knew these would not be pretty pictures, but they must be wise ones, to help to tell the story."
Dylewska selected KODAK VISION3 500T Color Negative Film (7219) and VISION3 250D Color Negative Film (7207) for the production, shooting in 1:1.78 (16:9) aspect ratio, with an old set of Zeiss lenses. Film negative was processed at CineLab and MosFilm Lab in Moscow.
"In my opinion, Super 16mm with its technological brutality was the perfect medium for telling this story, and Kodak celluloid was my huge ally during production," says Dylewska. "The 'skin' of our film had to be rough, pulsating with grain, sharing Ayka's anxiety and pain, and the texture of 500T and 250D mirrored that perfectly.
"I also discovered both stocks had a suitable melancholia and sensitivity towards the snowy aura of Moscow. The 500T, used mainly for interior scenes, was intensively subjected to the push-processing at the lab, which allowed me to work with the available light."
To maintain the principle of capturing energy, Ayka was shot in handheld mode, with Dvortsevoy operating the camera himself a good deal during production, although the camera work was also delegated to Alexey Kiryukhin, Sasha Masur, Sasha Soloviev, Janusz Sus and Dylewska at various points.
"I like an observational style of filmmaking, and to capture the poetry and mystery of the performance," says Dvortsevoy about the camera movement. "I follow the energy rather than try to anticipate or predict it, just as you would in real life with your eyes."
When asked for a scene that reveals the advantages of capturing on film, the directors says, "There are many unique moments in Ayka, but perhaps one of the most important and distinct scenes is when we see puppies feeding on milk from their mother. You can see how they eat, and their eyes are full of life. It is quite extraordinary."
As for advice to others considering shooting on film too, Dvortsevoy counsels, "Of course you can't immediately see what you have shot on film, and you have to wait to see the results. But this is a great advantage. Along with the motivation and concentration that film gives on set, there's a rhythm that comes with shooting on film that gives you time to think, to analyze and to understand your story. Film is like life. I like life, nothing artificial."