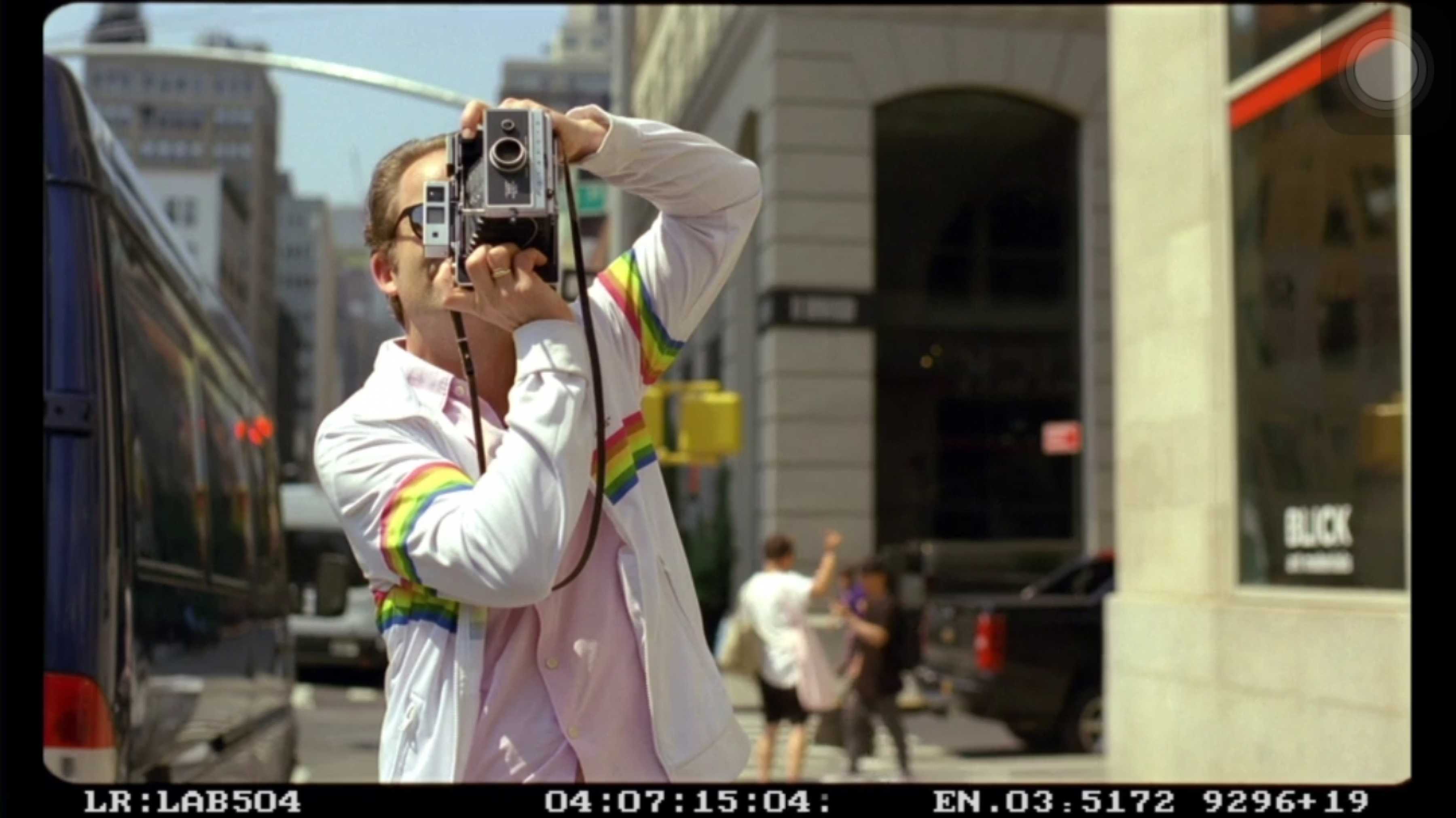 Shot on multiple KODAK VISION3 35mm Daylight/Tungsten film stocks, An Impossible Project is a colorful, stylish, amusing and thought-provoking ode to analog products and processes in an age of the digital deluge.
Produced, directed and narrated by prolific filmmaker Jens Meurer, the acclaimed documentary follows Viennese biologist Dr. Florian 'Doc' Kaps – the world's number one (and only) expert of spider's eye muscles – as he embarks on a mission to save the last Polaroid factory from liquidation and his subsequent calling to explore the joys of analog.
Meurer's film taps into an undeniable zeitgeist, as it reveals a worldwide community of believers similarly devoted to the analog dream – people yearning to reconnect with authenticity, real experiences and alternative distractions to modern digital life. As Doc says himself in the film, "Analog isn't retro... It's a decision, a choice."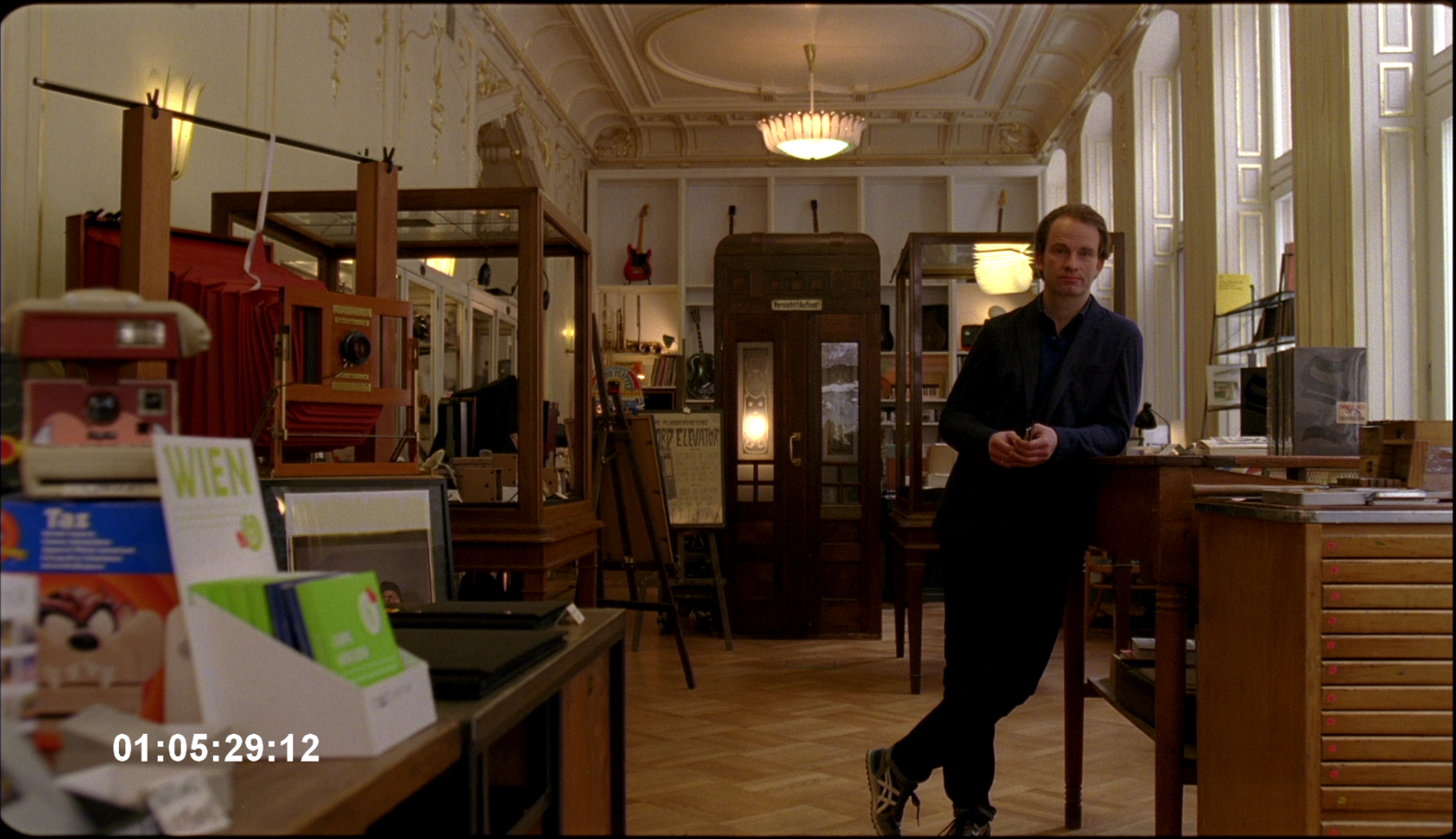 An Impossible Project is the culmination of a seven-year passion project for Meurer, a previous recipient of the European Academy Award as Documentary Filmmaker of The Year, and also the producer of films such as Aleksandr Sokurov's Russian Ark (2002), Olivier Assayas' Carlos (2010) and Paul Verhoeven's Black Book (2006). Meurer has also since produced/directed Seaside Special, a documentary homage to England's last end-of-the-pier variety show in Cromer, North Norfolk, shot on 16mm film during the run-up to Brexit.
Meurer first met Doc while working as a co-producer on Ron Howard's Formula 1 racing feature Rush (2013), and explains, "What brought me to this story was the sense of a guy who is an analog enthusiast swimming against the digital tide. There was something of the Don Quixote about Doc, and I fell in love with his eccentricity and unrelenting attempts to fight these windmills all around him.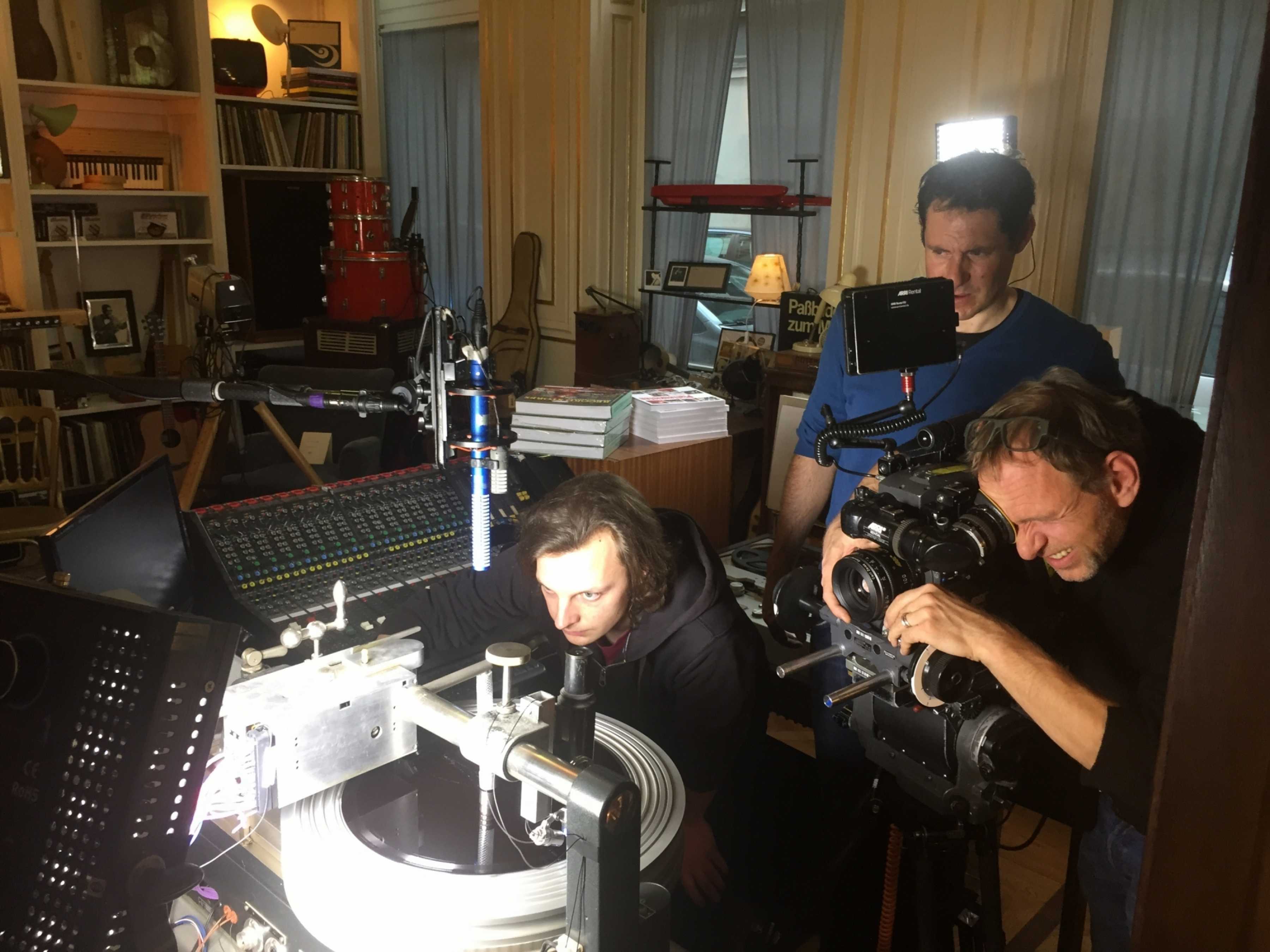 "Now, I'm not a Luddite, but I do see how digital encompasses the tyranny of convenience, mere simulations of reality, that can be tedious and even unhealthy. There is something to be said for regaining the use of our senses, all five of them – not just the two of sight and sound that are dominated by digital, but also taste and smell and touch – because using our senses makes us happier and healthier."
As Meurer follows Doc on his analog adventures around the world, we meet others on the same path, including calligraphers, LP record aficionados and Moleskine book binders. The film captures a direct-to-vinyl recording session in Vienna, and there's even a visit to Facebook's own dedicated analog research lab in Silicon Valley. For film industry professionals watching the film, Meurer and his crew venture into the back rooms at renowned rental house Otto Nemenz in Los Angeles to explore the panoply of celluloid filmmaking equipment that is still on offer there today.
"There was no way that Doc's story was going to be shot in a digital format. It had to be real physical celluloid film," says Meurer. "It's not because film is 'better' than digital, but because it offers an alternative and a choice. During production, we were often asked why we were bothering at all. Wasn't analog over? Why not just leave the dead to rest-in-peace? We were not after a film experience for the hell of it but rather to prove a point – that you can still shoot a documentary on film, and that celluloid production is a perfectly possible proposition.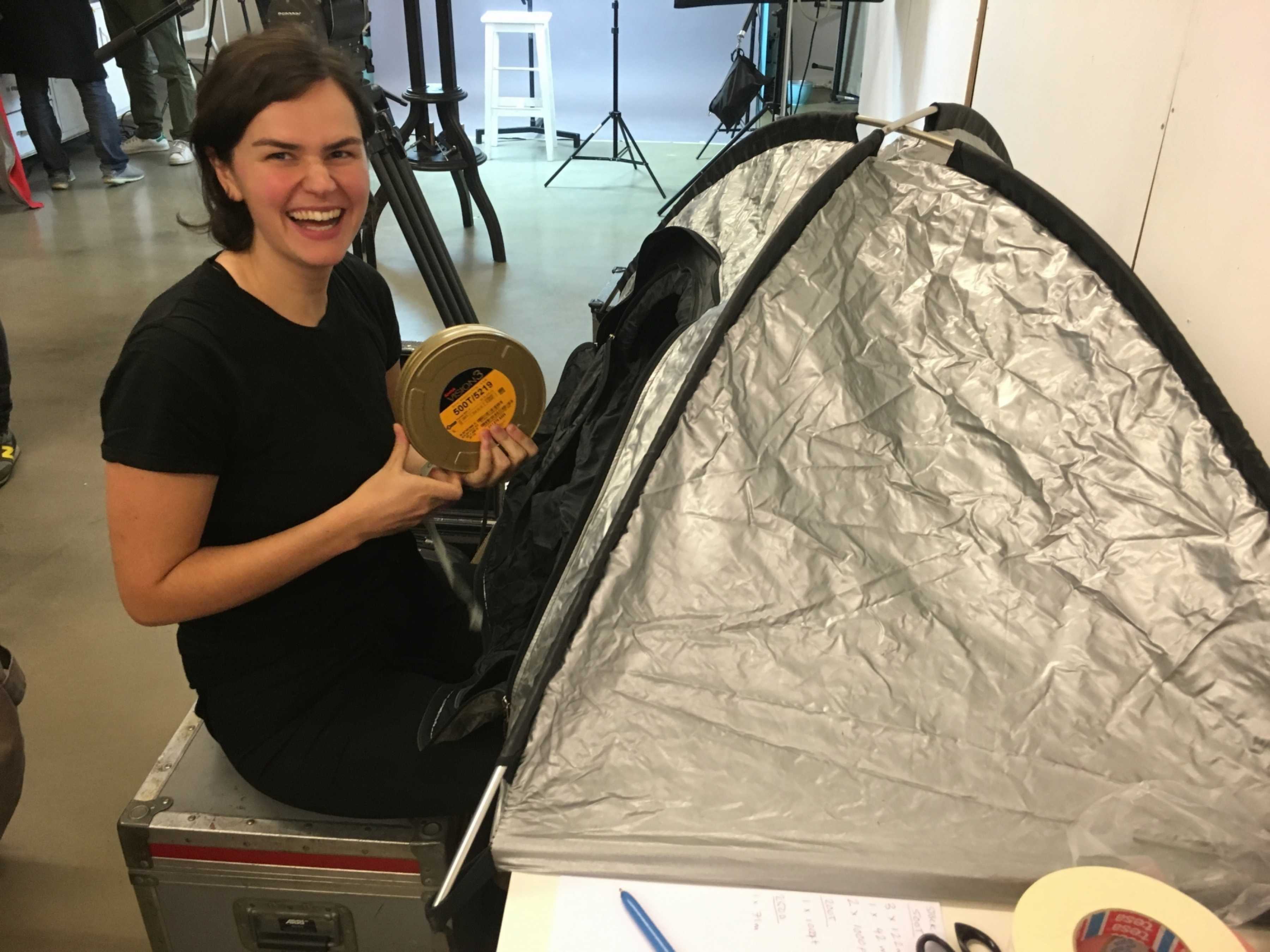 "In fact, filming a whole documentary on 35mm was a very liberating experience, and there are lots of advantages to shooting on film. As it is a finite resource, you can't just let it roll, as people are wont to in digital. That limitation focuses everyone on the shooting day, and there is happiness in the discipline and thinking required. When our average of eight short rolls at a particular location was in-the-can, that was it. We could go off to the bar and have a drink together after we wrapped!"
The main two cinematographers on An Impossible Project were Meurer's lifelong collaborators, namely Torsten Lippstock and Bernd Fischer. DPs Goran Pavicevic and Jon Hokanson filled-in during US-based shoots when Lippstock and Fischer were unavailable.
"As we were shooting a documentary, and used very little supplementary additional light, we necessarily had to react by having a range of stocks for the different locations we encountered – using the KODAK VISION3 50D 5203 for daytime exteriors, to the workhorse 200T 5213, and then the 500T 5219 for our darker and nighttime scenes. They each responded perfectly well, whatever situation we were in. With film you know the image will look great without much more ado and without having to pore over your binary rushes on set with a DIT."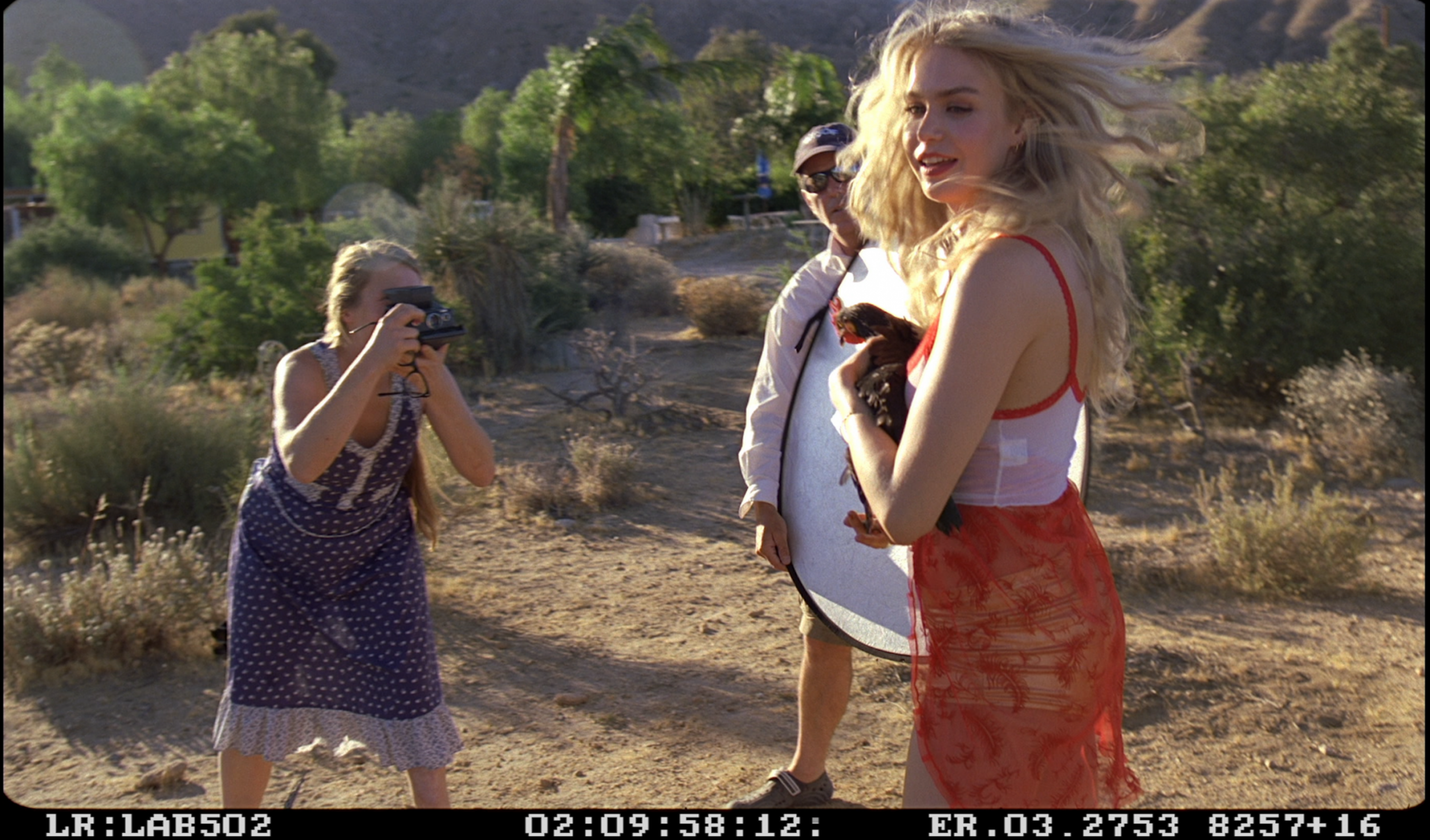 Most of the film processing on An Impossible Project was done at Andec in Berlin, with FotoKem in LA, plus Kodak Film Labs in Atlanta, NYC and London, being used to process material emanating from the different location shoots.
"We started processing at ARRI, but they had to pull the plug on their photochemical lab, and ours was the last reel of film through that nearly 100-year-old facility," Meurer recalls. "But I discovered something rather wonderful when I visited Andec in Berlin. It's an 80-year-old, family-owned company known for working with experimental filmmakers. However, their inconspicuous four-story premises are a treasure trove containing every bit of analog film equipment you can imagine for 35mm, 16mm and S8mm, as well as optical sound – and they told me they have never done more film processing than in the last five or so years.
"Indeed, over the course of filming An Impossible Project for seven years, just when you might have thought it was all over for celluloid, we witnessed the gradual revival of analog filming. When we started, we could easily rent 35mm cameras in New York or even Minnetonka, as many productions had switched to digital cameras. But five years later it was a different story. Many rental houses had their film cameras out on jobs, and it was sometimes a bit of a struggle to get a 35mm camera package. And, it was rather amusing that our film was loved through the same baths that had been recently used by directors such as Steven Spielberg and Martin Scorsese!"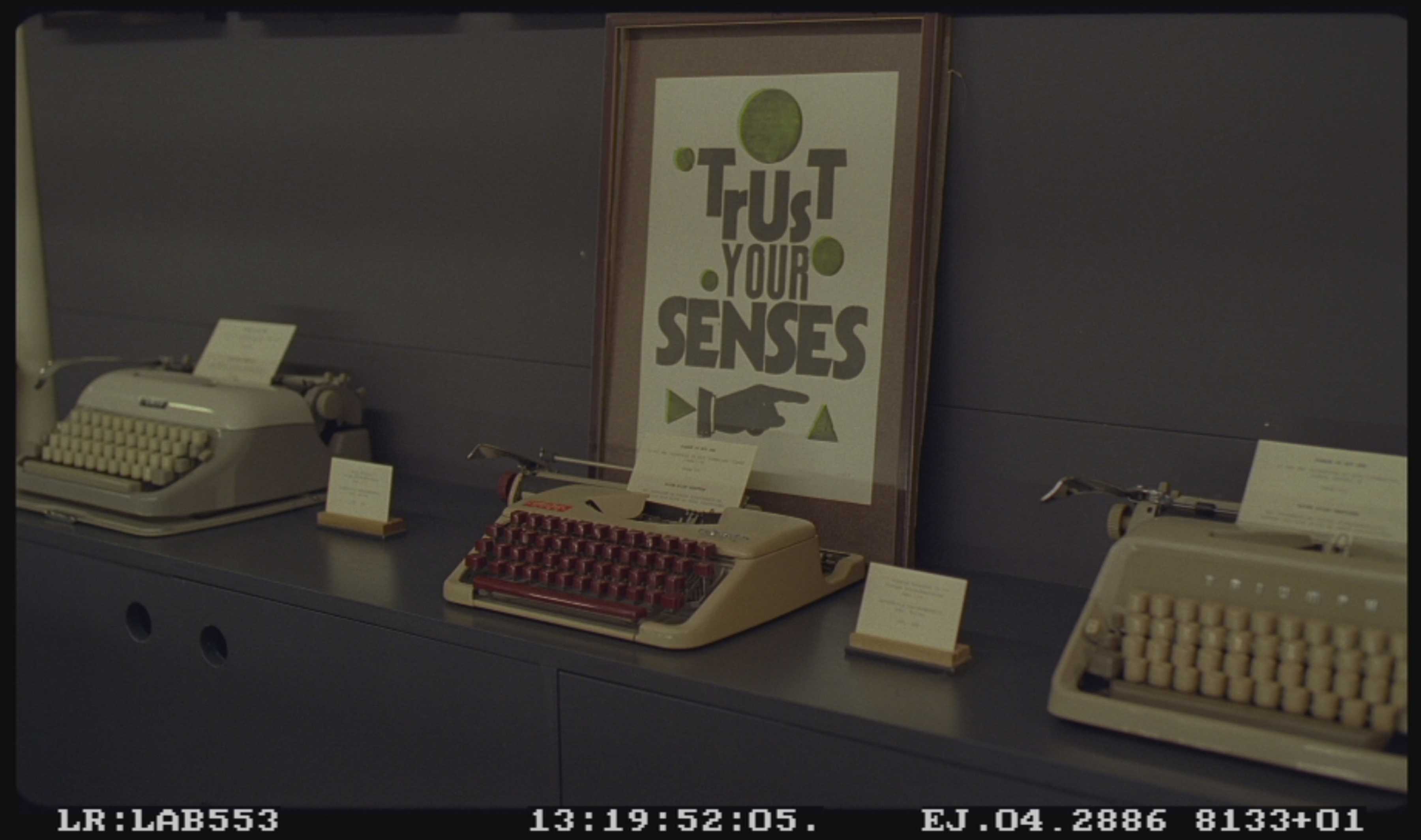 In keeping with the analog spirit of its subject matter, all of the film's titles were handset and printed by legendary font-maker Erik Spiekermann and then filmed on 35mm. The memorable soundtrack was cut live, straight to vinyl disc, as performed by Sascha Peres' 30-piece orchestra and American singer Haley Reinhart in the ballroom of the Südbahnhotel – while Meurer's crew filmed the performance all illuminated just by candlelight, in an homage to a famous scene in Stanley Kubrick's Barry Lyndon (1975).
"I realize that my documentary is not political in the sense of following the trail of refugees from Syria to Germany, or about climate change in Antarctica, but I really do think that there is something political about having lost control of our senses.
"There is something to be said for regaining the use of our senses. That is what people are discovering, and they are discovering it quite naturally. I have started using typewriters, encourage my children to read physical newspapers and to look outside and see that there's a beautiful world that you can touch. I hope An Impossible Project will be an inspiration for everyone – especially digital natives – to explore the satisfying effect of real experiences."