Filmmaker Stories
DP Gregory Oke captured the color of memory on 35mm for Charlotte Wells' award-winning 'Aftersun'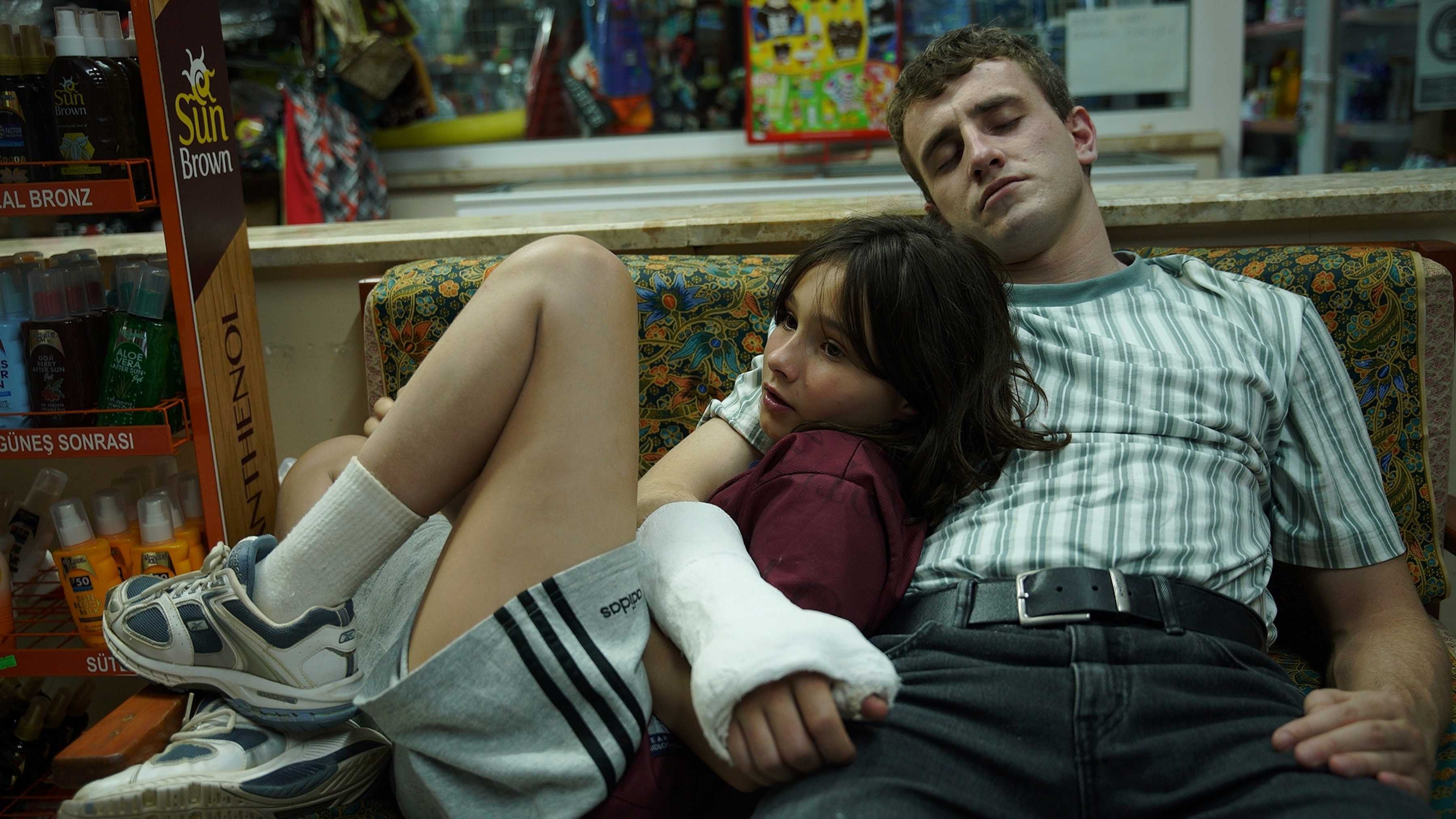 Set in the late 1990s, Aftersun follows Sophie, an 11-year-old girl, on vacation with her father, Calum, at a Turkish beach resort on the eve of his 31st birthday. Sophie records her holiday adventures and experiences – scuba diving, playing arcade games with other teenagers and, of course, spending time with her dad – on a MiniDV camera.
Amicably separated from Sophie's mother, but unbeknownst to Sophie, Callum has occupational and financial struggles. He exhibits signs of depression and detachment, engaging in Tai chi routines, reading self-help books and smoking, a fact he conceals from Sophie.
All too soon she is at the airport, the holiday is over, and Calum disappears from her life. Some 20 years later Sophie reflects on the trip to Turkey with her father, prying through the old video camera footage, using her own memories and some new imaginings, to understand what happened to him.
Marking Charlotte Wells' directorial debut, the emotionally autobiographical, coming-of-age drama stars Paul Mescal as Calum, with debutante Frankie Corio and Celia Rowlson-Hall respectively as the young and adult Sophie. The film, which cleverly intersperses Sophie's videocam footage throughout for storytelling purposes, premiered during International Critics' Week at the 2022 Cannes Film Festival. It received acclaim for Wells' screenplay and direction, lead performances and stylistic editing, along with the luminous cinematography by DP Gregory Oke.
A slew of nominations and awards followed, amongst which Wells became the Outstanding Debut winner at the 2023 BAFTA Awards, and Oke picked up the 2022 BIFA Award for best cinematography. Aftersun was named one of the best films of 2022 by the National Board of Review.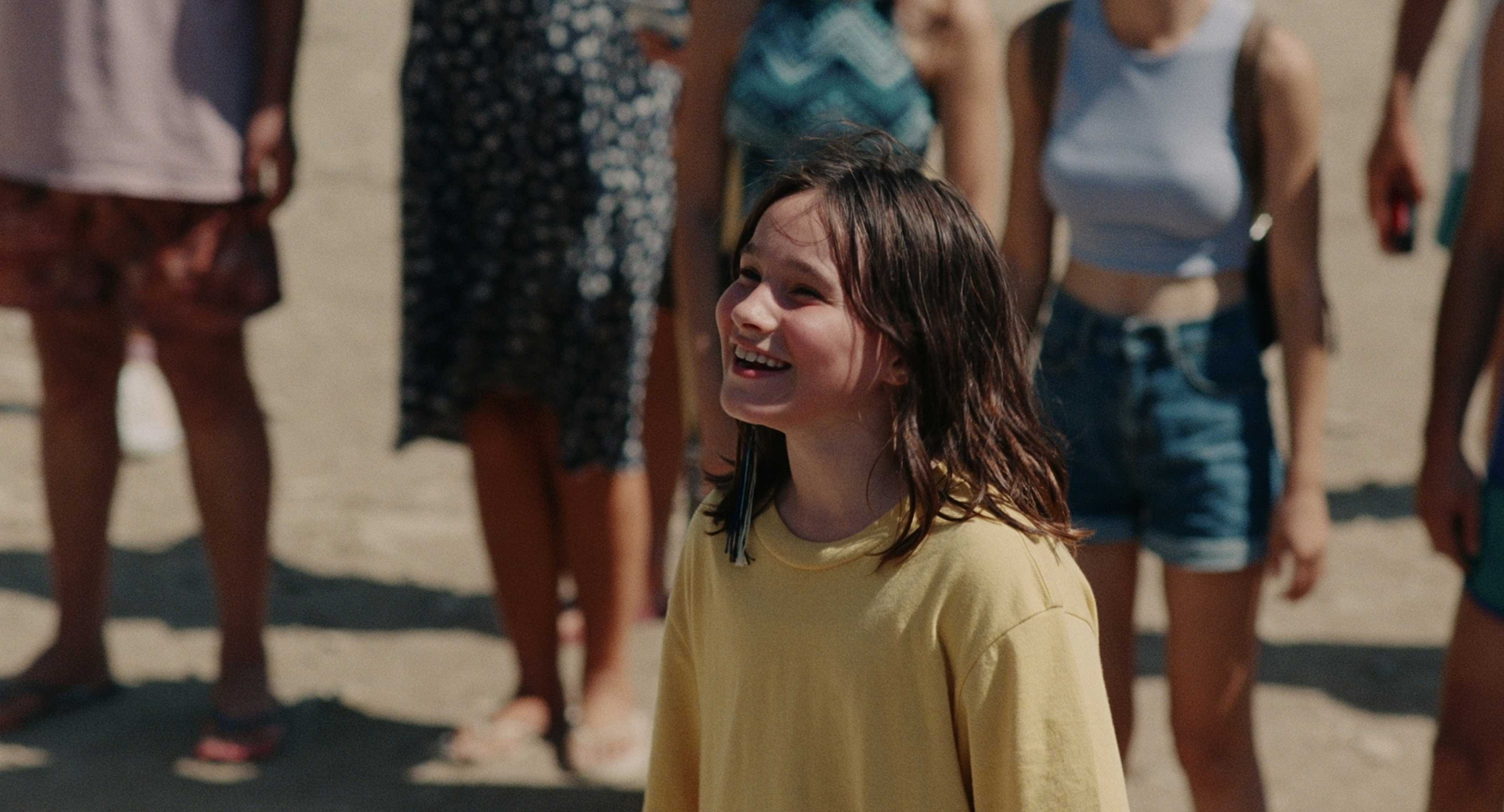 Wells, Oke and Aftersun's editor Blair McClendon were all contemporaries at The New York University Tisch School of the Arts, collaborating on film school projects and a good many shorts after graduating, including the SXSW award-winning Laps (2017). Oke also shot Raf (2019, dir. Harry Cepka), produced by Wells, which played at the 2019 Toronto Film Festival. Another collaborator, colorist Kath Raisch at Company 3 in New York graded Laps and continued working across many shorts as well as the feature Raf.
"It was great to be asked by Charlie to collaborate on another project with so many longstanding companions and creative partners," says Oke, who hails from the UK, and now works in Berlin. "She is a great film writer, and I felt really lucky to have her wonderfully-worked script as a foundation. What is now on the screen was very much there on the page.
"Although it was incredibly personal to her, we talked openly about the different aspects of the story. Our early discussions were about how to build the sense of the film coming from Sophie's adolescent and adult points-of-view, and how we could express memory and emotions aesthetically on screen via the framing and camera positions."
Inspirations for the look of the film came from a variety of sources dealing with the idea of remembrance – stills from photographers such as Luigi Ghirri, Mary Frey, Silke Grossman and Sascha Weidner; paintings by Kudzaniai-Violet Hwami and Tom Anholt; films from Chantel Akerman, Claire Denis, Hou Hsiou Hsien, Tsai Ming Liang and Apichatpong Weerasethakul; and avant-garde experimental works from director such as Bruce Baillee and Jonas Mekas. Wells and Oke also shared a good many holiday photos from their own childhoods, as they bounced ideas back and forth.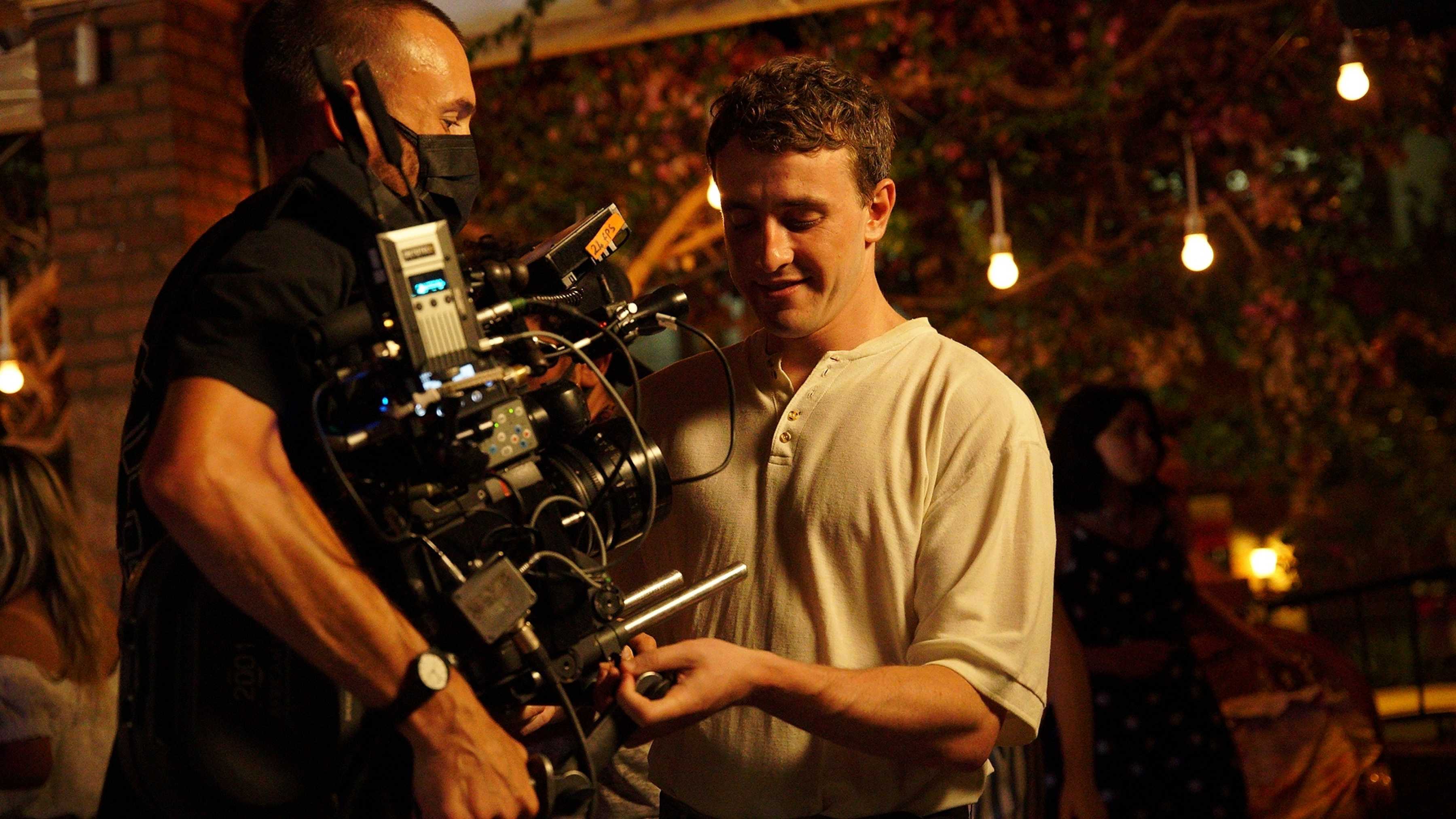 "Celluloid film production was learnt and ingrained during our time at film school, and the look it gives has remained with us," says Oke. "We both agreed early on that, being a film about memory, Aftersun had to be captured on 35mm. It has an amazing way of rendering color and softening the complexion of skin in a visually engaging and connective way. We faced some resistance, I guess it was risk aversion, saying that shooting on film with a child actor making her debut would not give us enough takes. But we fought pretty hard and convinced production that it just had to be on film."
Pre-production on Aftersun began May 21, 2021 with six weeks of prep. Principal photography commenced during the last week of June and wrapped in the first week of August. Filming took place around the sunny, seaside holiday resort of Ölüdeniz, Turkey, where Corio and Mescal spent a fortnight during rehearsals in order to make their dynamic more authentic.
Framing in 1.85:1 to create intimacy with the characters, Oke shot Aftersun using an ARRICAM LT, mounted variously with 400-foot and 1,000-foot magazines, and fitted with Cooke S4 lenses. The camera and lens package was supplied by Phoenix Camera & Lighting in Istanbul.
"During prep, we shot interior and beach tests at our location with a range of different lenses, including vintage ZEISS Standard Speeds and ARRI/ZEISS Ultra Primes," Oke explains. "The Standard Speeds were designed in the 1960s, specifically for use with ARRI film cameras, and although I liked them, they were a little too vintage for the look we were after. The Ultra Primes proved a little too sharp. The Cooke S4s rendered the actors' faces really nicely, were overall closest to how we envisaged the film and nicely cinematic.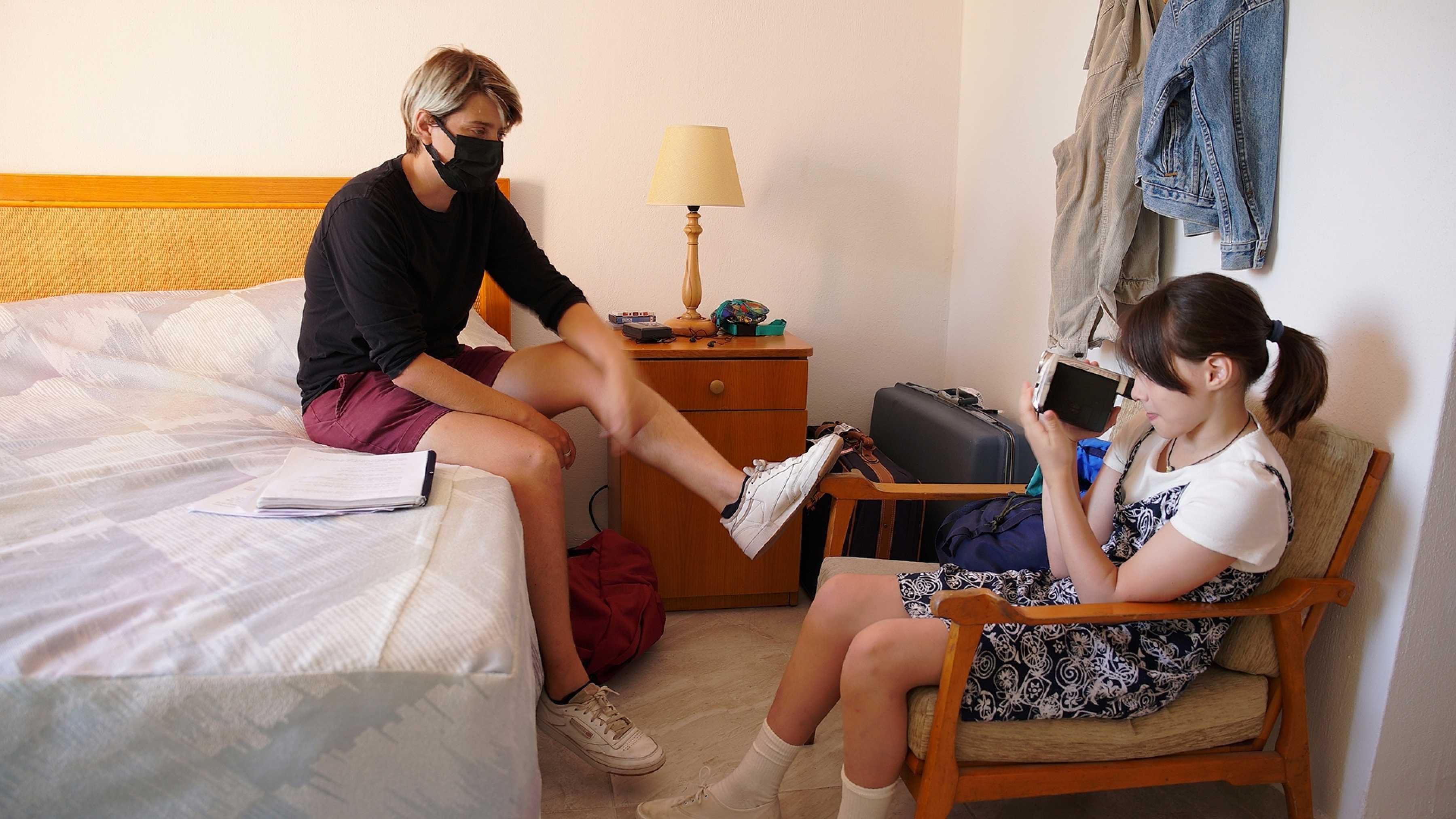 "It was really good to shoot those tests with Frankie, as she hadn't acted before, so it was a fun way to introduce her to what it would be like when production started in earnest."
Oke tested all KODAK VISION3 Color Negative film stocks, and settled on the combination of 200T 5213 and 500T 5219 for the shoot, budgeting on exposing 4,000 feet per day.
"What Charlie and I really liked, for daylight exteriors and very bright daylight interiors, was the 200T with a half-correction using an 81EF filter," he says. "This goes halfway to warming the Tungsten-rated stock to daylight, keeping quite a clean, not overly warm, white point whilst out in the sun. It also gave us a head start towards the look we finessed later in the color grade. All of the low-light and night-time sequences were shot using 500T, as that's the de facto standard for those scenarios."
Film processing was originally planned to take place at Kodak Film Lab on the lot at Pinewood Studios. However, with the imposition of travel restrictions between the UK and Turkey due to the COVID-19 pandemic, the production had to find an alternative solution.
"Turkey being on the UK 'red list' had a big effect on our shoot in terms of extras and crew not being able to fly out very easily, and also meant we couldn't process and scan the rushes in London," divulges the DP.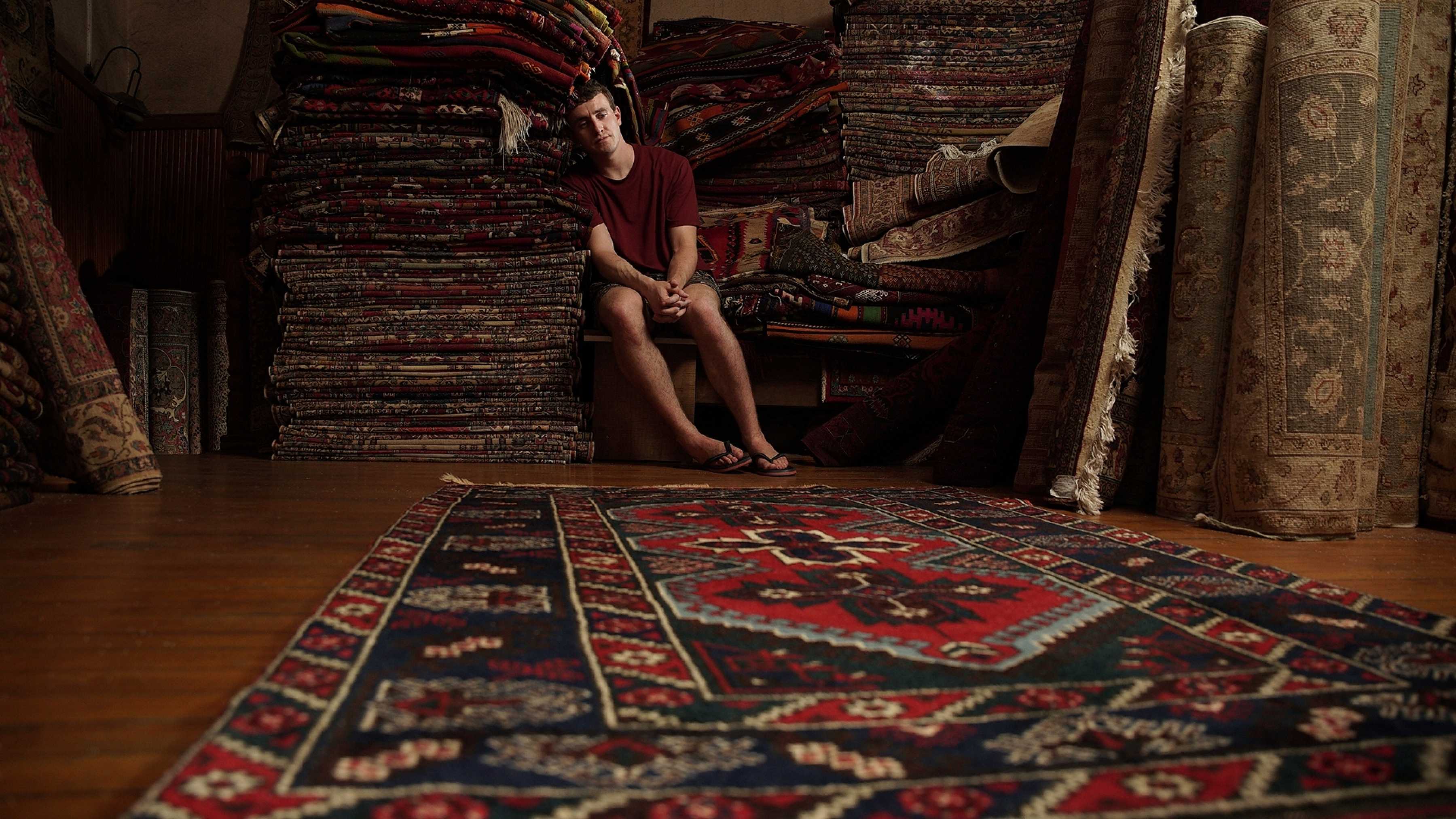 "With the help of Antonio Rasura and Sam Clark at Kodak, we made contact with Cornelia Popa at Cinelab in Bucharest, Romania. She is amazing, a real old-school stalwart of the film world. We ended up processing and getting 2K scans done there, as well as 4K rescans for a small number of shots where we wanted to reframe or do punch-ins during post production. And it all worked remarkably well."
Oke operated during production, supported by 1st AC Yuri Horvath, with gaffer Evren Özfirat looking after the lighting, who Oke says, "were both wonderful to me and good sports."
"The camera perspective, the way it depicted Sophie and Callum individually, was key to the emotional storytelling in the film. Apart from one handheld scene, the camera work was all about making those compositions on sticks or from the dolly. We decided that when we see Sophie, we observe the world from her point-of-view – in close-ups, mid shots and reverses – to ground the audience in her perspective. But we observed Calum in a more abstracted way – in reflections or from behind from strong and more disjointed angles."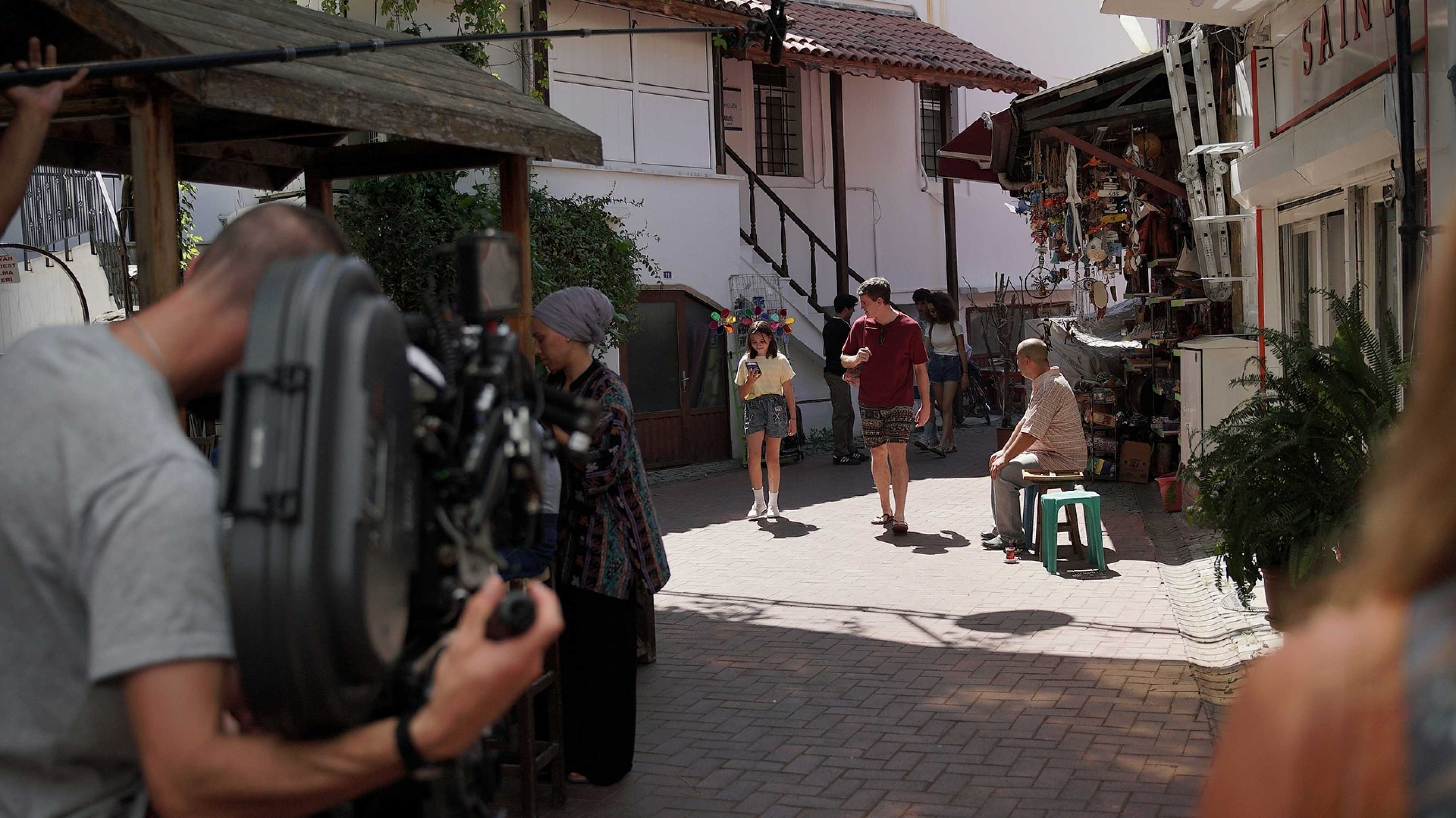 Oke says lighting also played a key role in the defining the characters. "Overall, the lighting was designed to be naturalistic, especially in the scenes where Callum and Sophie are hanging out together. However, we went for more stylized looks when Calum is pictured on his own, such as when he walks down the beach and into the sea, which we made purposefully more dreamlike and theatrical than Sophie's scenes."
Speaking more generally about the lighting, he adds, "As it was so bright, I had to use a lot of butterflies and other overheads to control the sunlight, plus flats and flags to adjust the negative fill and shape the light around the characters on exteriors and hotel-room interiors. On occasion, we lifted the illumination with ARRI SkyPanels above the windows. For the night scenes around the hotel, we had to throw in a bit more light into our lighting setups, using 4K HMIs and a small selection of Titan Astra tubes that we could conceal here and there around the set.
"The scene of Calum raving in strobe light wasn't quite as straightforward as I imagined it would be. We were shooting at 48fps and encountered synching issues between the shutter and the strobe pattern. So we shot that scene twice – once with a real strobe, the again with ARRI SkyPanels in strobe mode. If anyone wants to shoot a rave scene, I have a lot of test footage and knowledge about how best to achieve that now!"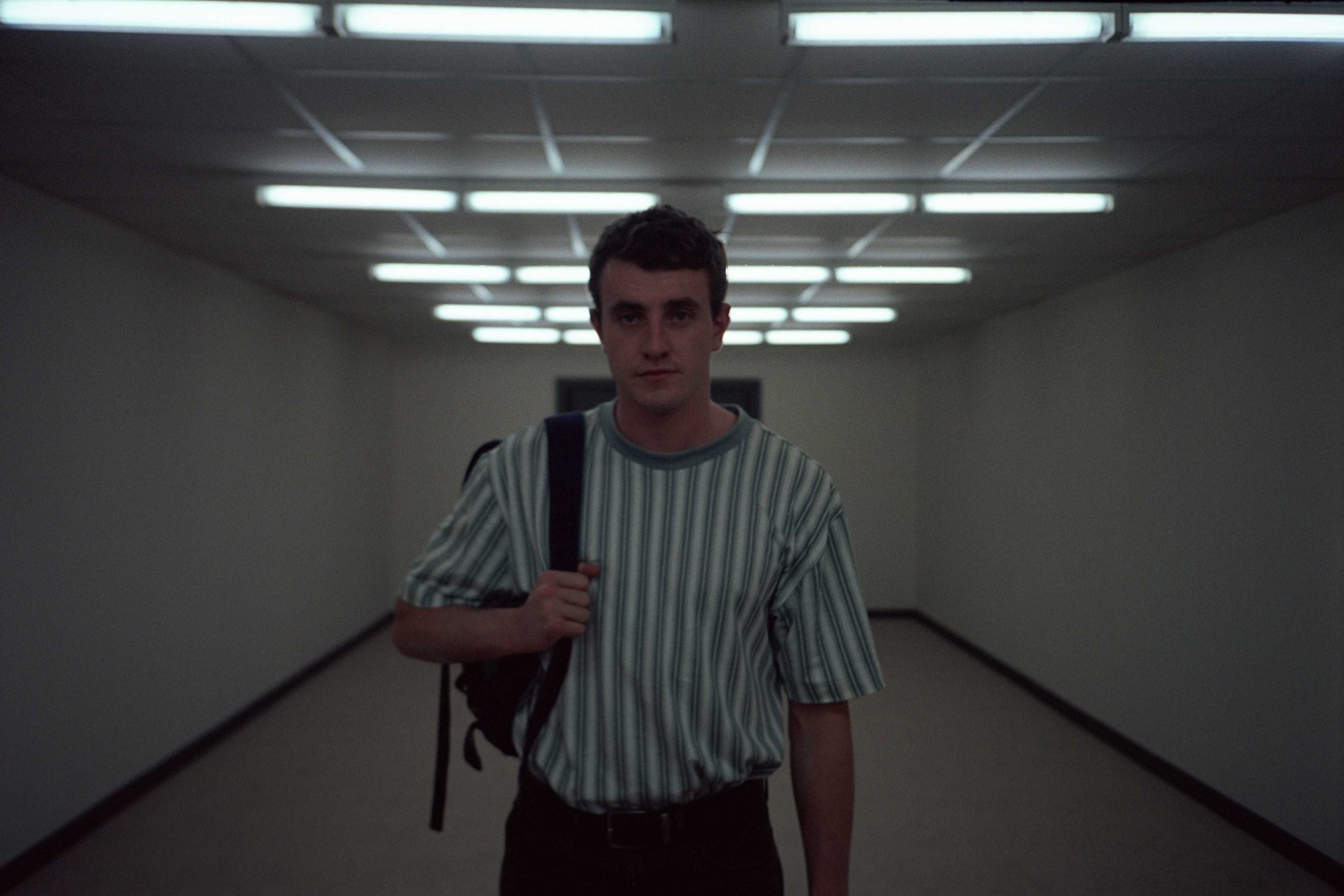 Oke concludes, "I enjoyed a great rapport with my crew and am grateful for the support they gave me. It was searingly hot on some days, around 45°C/115°F, and we covered the camera with ice packs and a reflective foil blanket to keep it cool and out of direct sun. But film is incredibly resilient – the camera actually never stopped, and we didn't have any problems with the filmstock either.
"Although it was hot when we shot, the biggest challenge was the time we had with Frankie. Being a child actor, she was only allowed in front of the camera for four hours a day. So it was all about being prepared, moving as concisely as possible between setups.
"Film imposes a way of working, especially if you have a limited budget, which is extremely helpful. It forces you into a level of planning that you might not necessarily especially do on a digital production. Everyone on set picked up on that, including Frankie. It was a fun shoot, and I am thrilled for Charlie that it has been so successful."