Filmmaker Stories
'A White, White Day' gets a colorful result in 2-perf on Kodak 35mm film
Director Hlynur Palmason's second feature, 'A White, White Day' ('Hvítur, Hvítur Dagur'), is a story of heart-rending grief, revenge and unconditional love.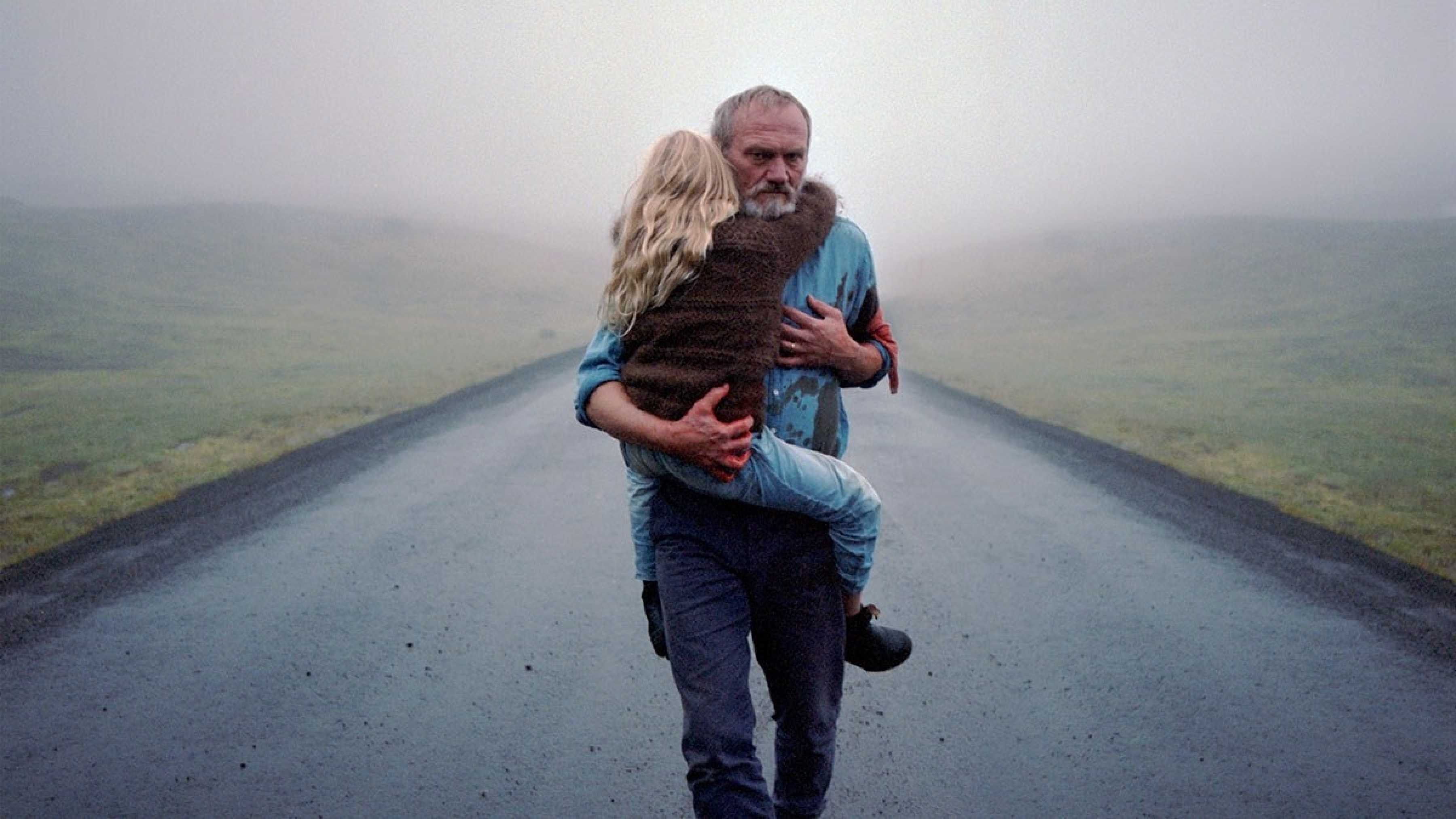 Director Hlynur Palmason's second feature, A White, White Day (Hvítur, Hvítur Dagur), shot on Kodak in widescreen 2-perf Super35mm, is a story of heart-rending grief, revenge and unconditional love. While the film's title was inspired by an Icelandic proverb suggesting that the dead can communicate with the living on days when the white sky merges with the snowy landscape, the visually-arresting feature itself is surprisingly full of natural color and warmth.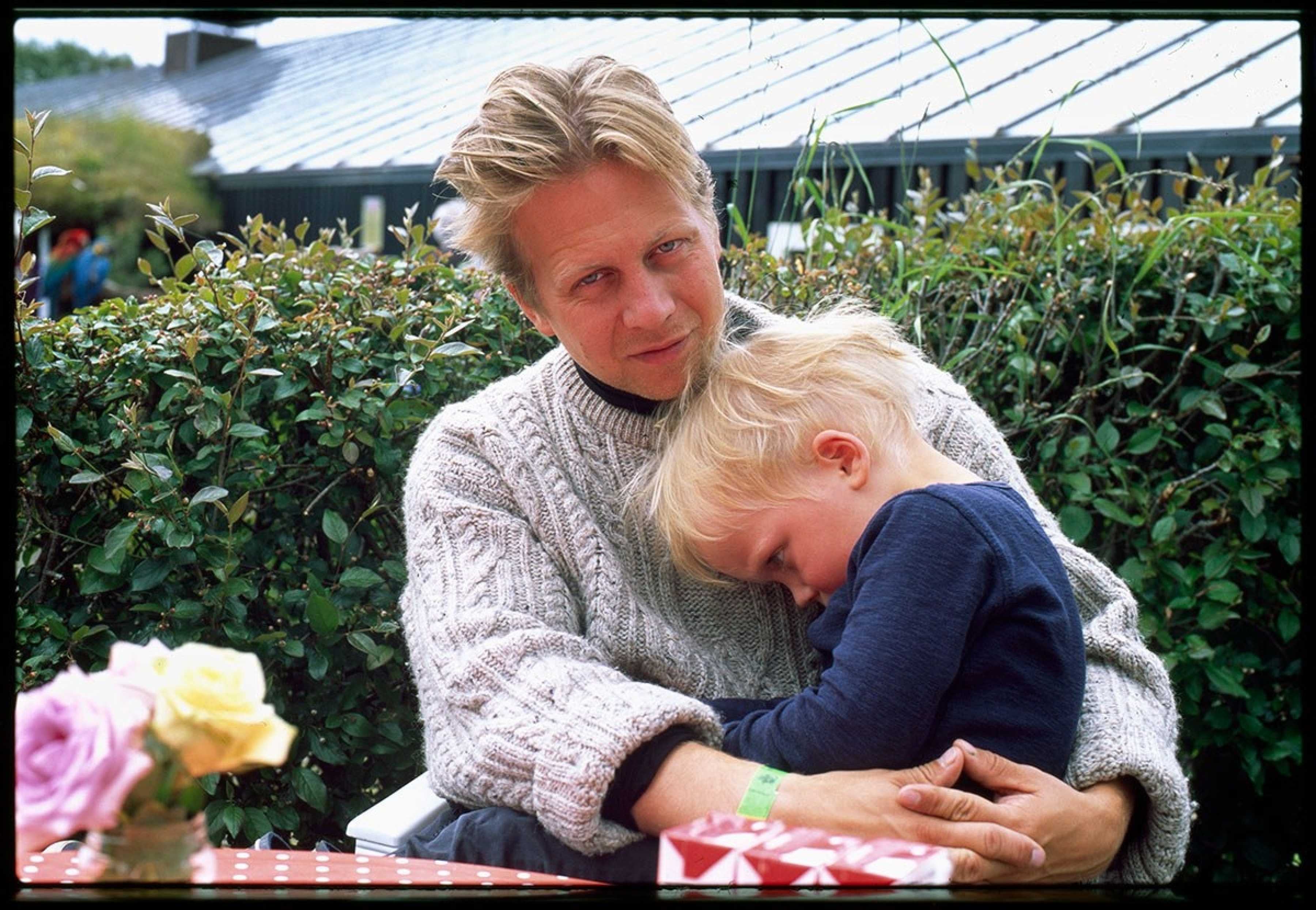 Set in a remote Icelandic town, an off-duty police chief (Ingvar Sigurdsson) begins to suspect a local man of having had an affair with his late wife. She died in a tragic car accident two years earlier. His obsession for finding out the truth gradually accumulates and inevitably begins to endanger himself and his loved ones.
A White, White Day was produced by Iceland's Join Motion Pictures, in co-production with Denmark's Snowglobe, Sweden's Hob AB, with additional support, amongst others, from Nordisk Film & TV Fond. Screening in the International Critic's Week of the 2019 Cannes Film Festival, it garnered the Louis Roederer Foundation Rising Star Award for its lead actor Sigurdsson.
Cinematography on the production took place over the course of seven weeks, from mid-August to early October 2018, under the auspices of Swedish DP Maria von Hausswolff, a contemporary of Palmason's at the National Film School of Denmark in Copenhagen. Locations included the coastal fishing towns of Höfn, Reyðarfjörður and Eskifjörður in the south and east of Iceland, as well as the surrounding countryside.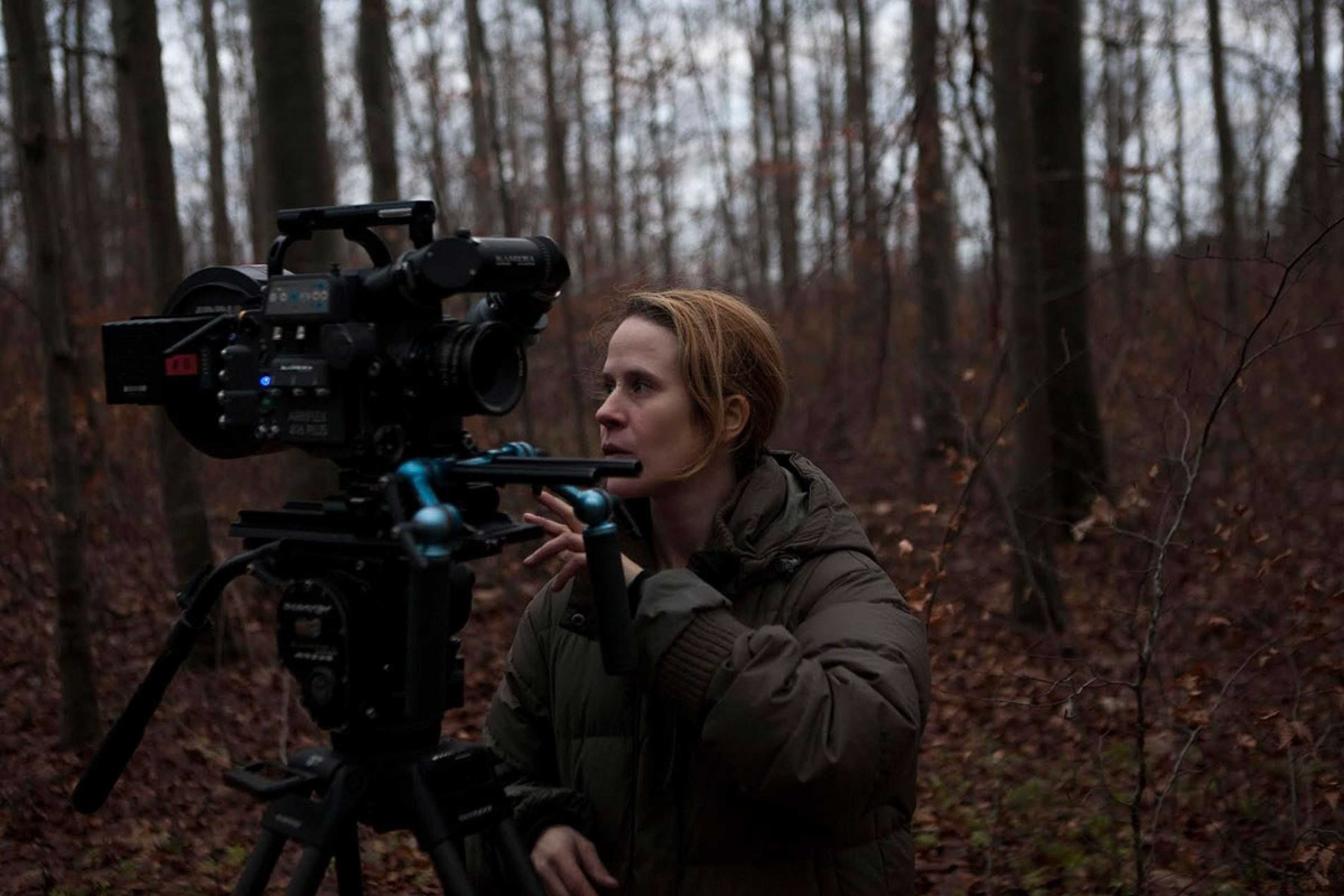 A White, White Day is the second longform feature that von Hausswolff has shot for Palmason, following the highly-acclaimed and multi-award-winning production of Winter Brothers (Vinterbrødre) (2017), shot on Kodak 16mm. Palmason picked-up awards at many film festivals around the world for Winter Brothers, whilst von Hausswolff won the Camerimage 2017 Best Cinematography Debut Award for her work on the film.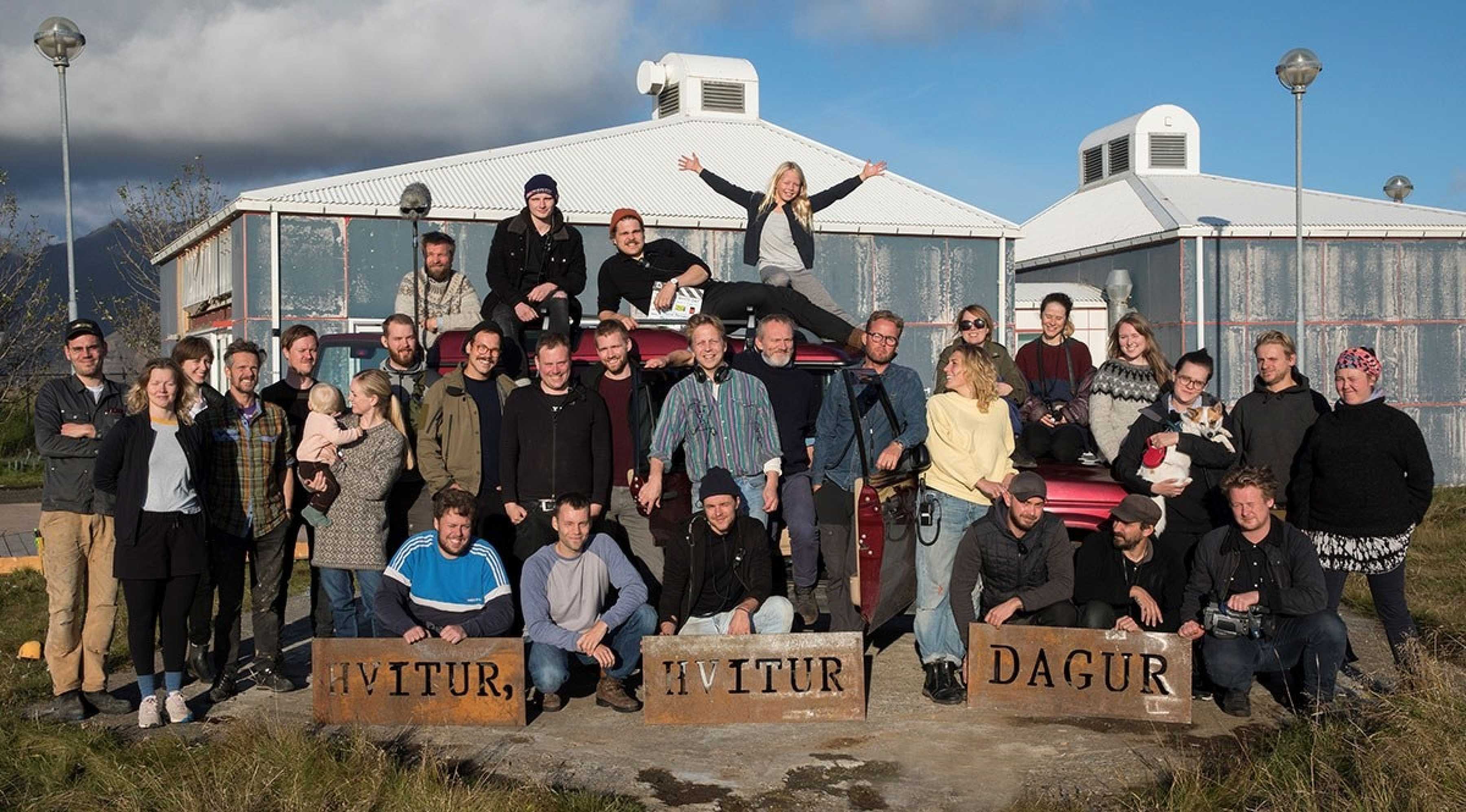 Their longform experiences apart, the duo have actually been regular collaborators since their days at film school, with von Hausswolff shooting several of the director's early shorts, also on celluloid. In that time, von Hausswolff says she and Palmason have developed a creative process of working their way slowly into each script, by going frequently to locations and diving deep to explore what the film needs.
"Our goal is always to try to find a simple, truthful way of expressing the story," she says. "We have found that a film tends to find its own temperament, look and sound, if you just slowly work your way into it." Indeed, this saw von Hausswolff living in Iceland, absorbing the local environment, weather and atmosphere, for a full eight weeks before production on A White, White Day began.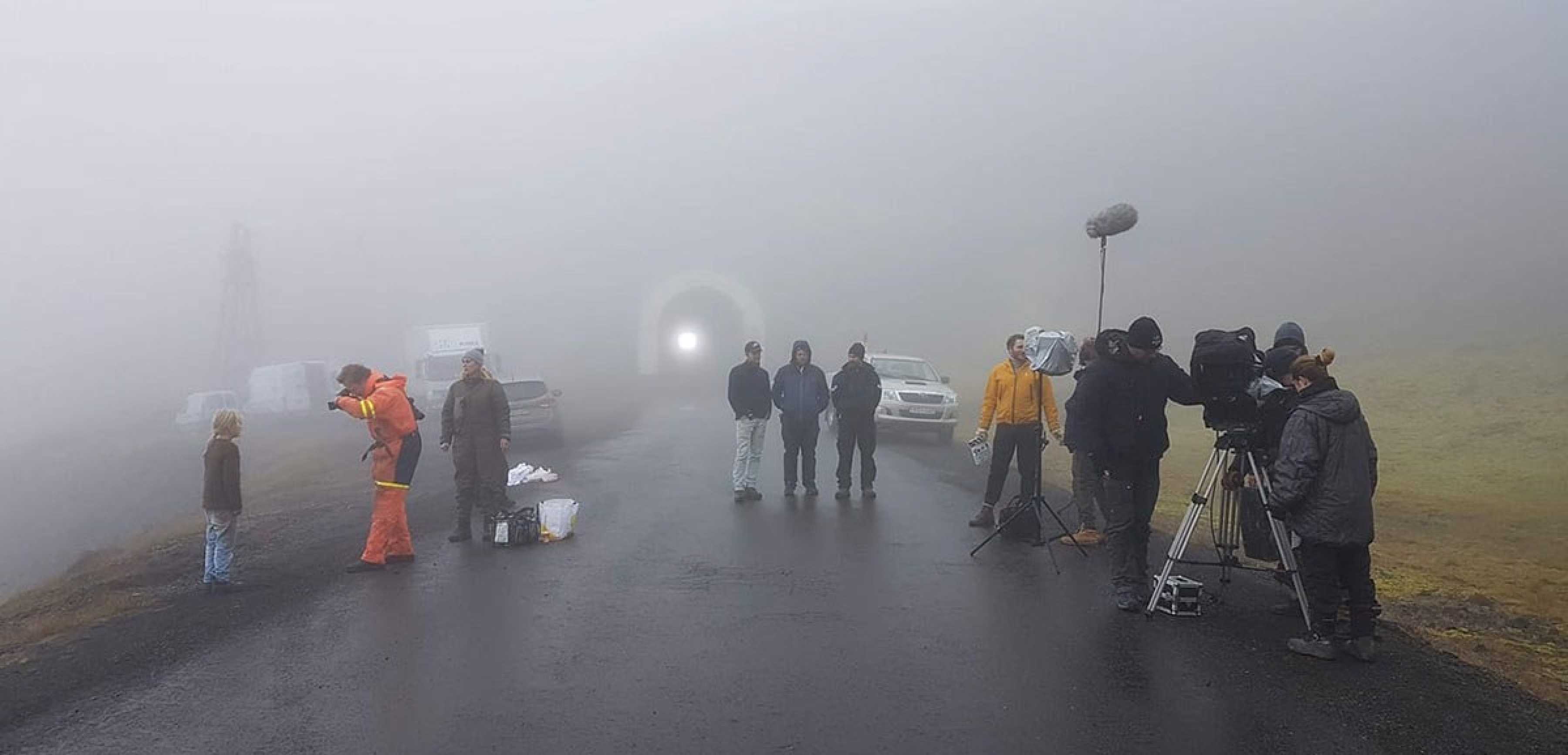 "We didn't really consider other films as inspirations for the aesthetic look of A White, White Day," she admits. "Rather, Hlynur and I shared music, photographs or video clips, that we had either taken ourselves or found on the Internet. This time we did talk about setting up a mini cinema in his studio watching films before the shooting, but we ended up not having the time for it."
The other resource, which helped the pair arrive at their selection of glass and emulsions, were the extensive lens, filmstock, filter and lighting tests undertaken by director Paul Thomas Anderson and his crew the month before filming Phantom Thread (2017). Those informative tests were subsequently published online and proved hugely popular among filmmakers.
With respect to capturing the vagaries of gloomy Icelandic mists as well as majestic sunlit landscapes, but with the emphasis on image depth and warm colors, Palmason and von Hausswolff selected Cooke S4 prime lenses, fitted to ARRI 435 cameras, capturing daytime interiors/exteriors on to KODAK VISION3 250D Color Negative Film 5207, with nighttime scenes recorded on KODAK VISION3 500T Color Negative Film 5219. The camera package was provided by Kameraudlejningen in Copenhagen. Film processing was done at Focus Film Lab in Stockholm.
However, the production's 2.40:1 widescreen aspect ratio, enabled by shooting 2-perf, came about more by default than pre-planning. Two years before production began, even before the script had been written, Palmason used vintage Kowa Anamorphic lenses to shoot the prologue of the story on VISION3 250D, 4-perf Super 35mm, capturing the landscape, the temperamental weather and seasons, and the process of the protagonist building a house, in the widescreen format. This involved carefully siting the 35mm camera in exactly the same position on multiple occasions over a 24-month period.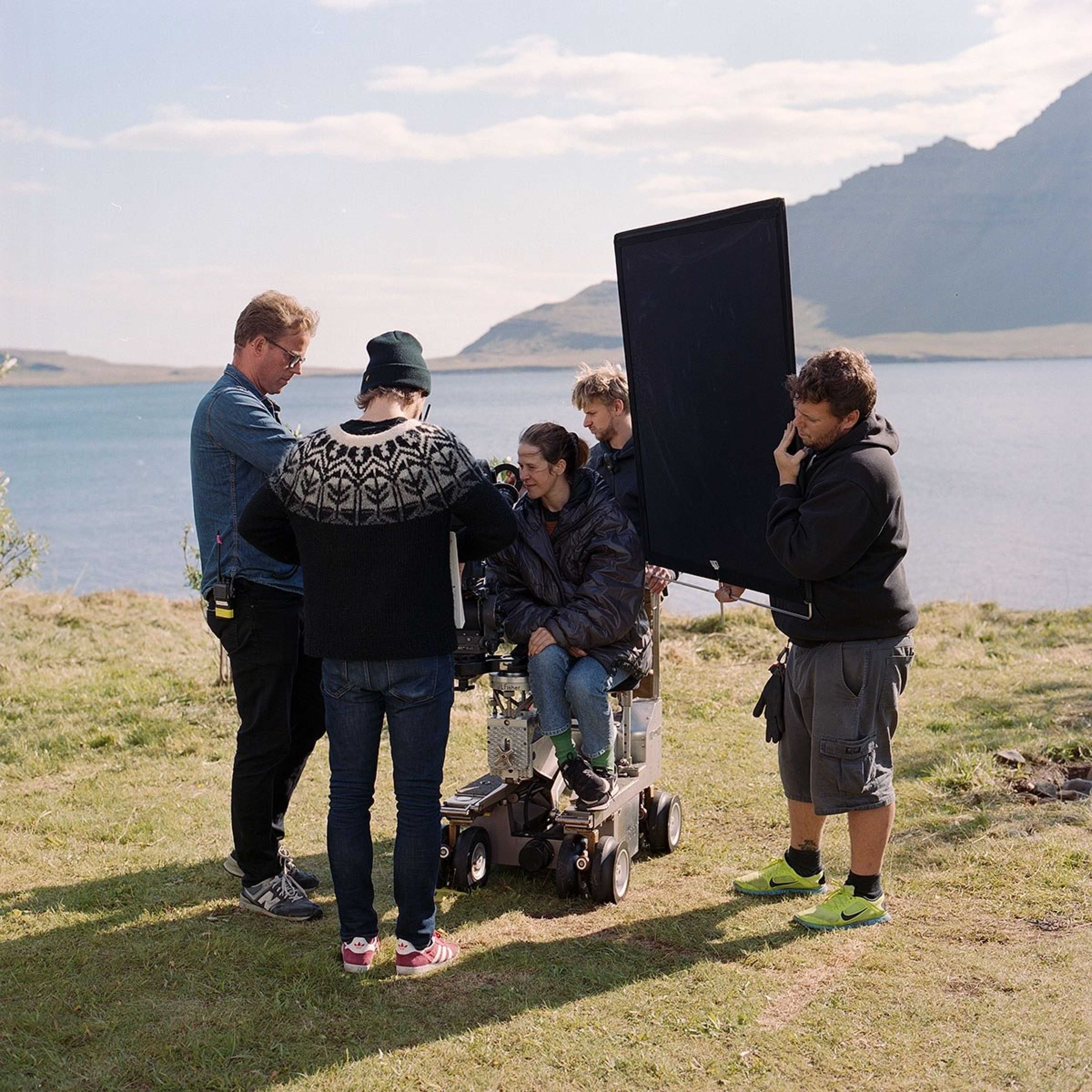 "Shooting 2-perf 35mm automatically delivers a 2.40:1 widescreen aspect ratio, which perfectly complemented the prologue footage Hlynur had already shot, as well as the landscapes that we were going to be shooting. Ultimately, we felt it was also in tune with the struggle of the central character in the story," says von Hausswolff.
"Shooting 2-perf was also better for us because we planned to film a lot in the protagonists' car, and to pan around the house interiors, often with a lot of people moving around in the frame. This can be very tricky to do in Anamorphic, due to rectilinear issues with Anamorphic glass, and the fact that Anamorphic camera lumps tend to be quote big, heavy and noisy, compared to a standard spherical camera package. The Cooke S4s are fast lenses that have a nice softness and warmth, and they work really well with the smaller size of the 2-perf Anamorphic-sized frame."
She also adds, "The other important benefit of 2-perf is the fact that the run-time of the film in the magazine is doubled. So it is extremely cost-effective in terms of stock and processing."
Speaking about the how they arrived at the visual aesthetic for the film, von Hausswolff explains, "Essentially, the heart of A White, White Day is about different kinds of love – the simple, unconditional love you have for your children, and the love towards your partner or lover, which can be something completely different, more complex, intimate and unique. But it is also about the loneliness and abandonment of a man who is experiencing sorrow, doubt and anger.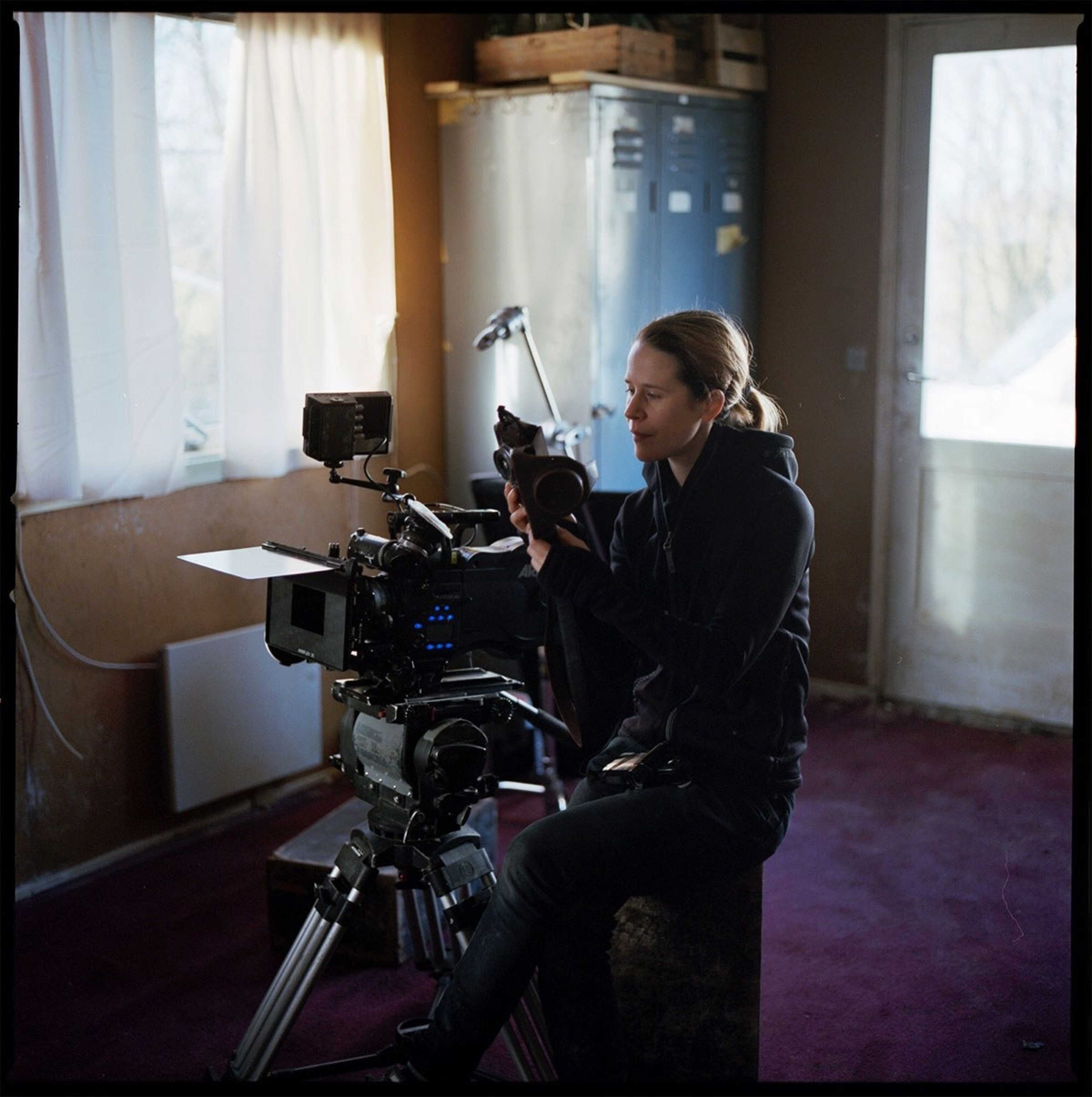 "Consequently, we wanted the camera be restrained and observational. So the camera moves are classic, from the dolly or on the tripod, and there was no handheld. We also wanted the final result to look naturalistic, yet with warmth and color, so we shot in available light as much as possible, with any additional lighting kept very, very simple, nothing dramatic.
"I am so grateful for having been able to shoot A White, White Day on 35mm celluloid, because film just works so well in natural light. KODAK 250D delivers nicely saturated colors. The rendition of skin and faces looks especially good. It also has great latitude. We could film indoors, whilst also capturing excellent detail and color in the landscape thorough the windows of the house, which I am not sure you could achieve so easily if you shot digitally. It is also excellent in white environments, such as the misty, foggy exteriors we encountered, where it can still deliver depth to the image, even in murky light."
The film contains only a small number of night scenes, on which occasions von Hausswolff switched to VISION3 500T. "It's a nice, fast stock to work with it when you have little light to work with, and I was glad to have that my back pocket. It also makes a good match with the 250D," she remarks.
Whilst von Hausswolff, by dint of her profession as a cinematographer, works digital as well as film production, she admits to preferring celluloid capture, and not simply because of its aesthetic qualities.
"The process of shooting on film is beautiful," she remarks. "The serious attention you need on-set when you shoot in film, gives everyone a healthy, nervous energy that helps the creative vibe. I love how it makes the crew and the cast 100% concentrated on what they need to do for each take."
"Plus, there's a real adrenaline kick when you see your material come back from the lab, and the often magical quality it often has in making results look better than you ever expected. That's incredibly rewarding. Film is cinema, and I would like film to live forever."