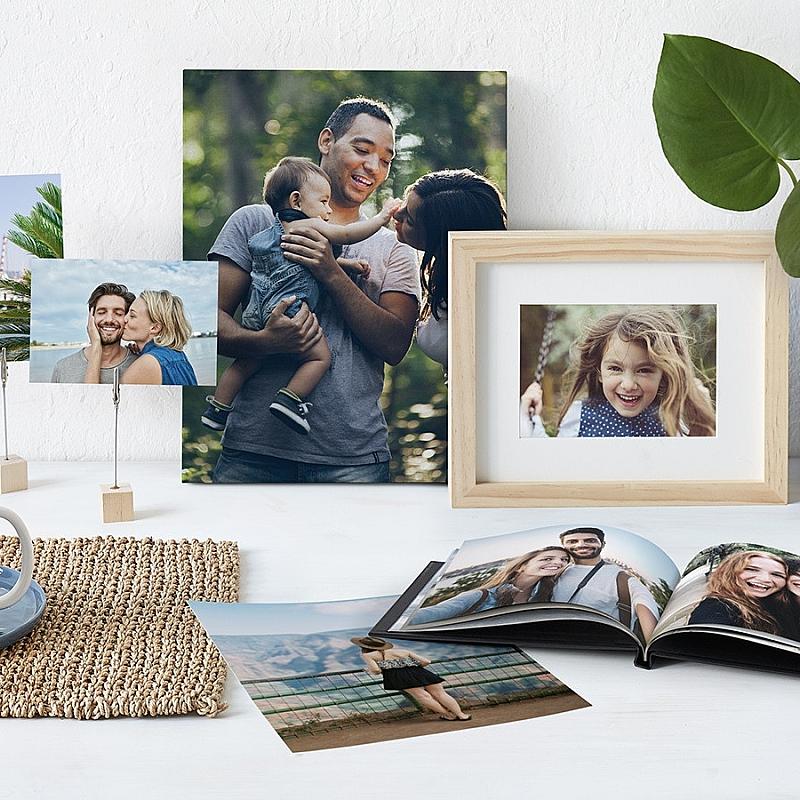 Kodak Alaris Support
Still film, document scanners, KODAK MOMENTS and KODAK PROFESSIONAL products are part of Kodak Alaris, a separate company from Eastman Kodak Company. Also included are professional photo paper and developing chemicals.
Please see the contact links below for product support and answers to your questions.
If you're unsure if your product is now part of Kodak Alaris, please see the list of products below.
Kodak Alaris U.S. phone number: 1-888-242-2424
If you are a retailer looking for support on your KODAK Kiosk or Minilab:
NOTE: if you're asking about photographic chemicals, that business was sold to Sino Promise in October 2020. You can contact them at kodakpaperchem@pro.sinopromise.com.
Current Kodak Alaris Products
KODAK MOMENTS
Canvas and decor: Collage Canvas, Framed Collage Canvas, Collage Wood Panel, Collage Metal Panel, Mini Collage Canvas, Framed Canvas, Moments Box, Mini Canvas, Wood Panels, Bamboo Mounts, Acrylic Photo Blocks, Maple Wood Prints, Metal Print with Bamboo Stand, Metal Panels
Cards: birthday, baby, graduation, thank you, wedding
Mugs and magnets: travel tumbler, travel mug, collage mug, collage travel tumbler, collate travel mug, collage magnet
Photo books: hardcover, layflat, premium, everyday soft cover, mini layflat
Prints: classic, square, poster, same day, collage poster
Framed prints: reed, gallery, everyday, prisma, reclaimed, breeze, studio, adirondack
Ornaments: keepsake, bamboo oval, bamboo ornate, glass square, glass round, metal ticket, metal bracket, metal ornate
Calendars, posters, invitations, mounts, photo blocks
KODAK PROFESSIONAL
KODAK PROFESSIONAL Color Negative Film, KODAK PROFESSIONAL Black and White Film, Consumer Film, Single Use Cameras
Films: KODAK PROFESSIONAL PORTRA Film, KODAK PROFESSIONAL EKTAR Film, KODAK PROFESSIONAL EKTACHROME Film, KODAK PROFESSIONAL T-MAX Film, KODAK PROFESSIONAL TRI-X Film, KODAK GOLD Film, KODAK ULTRA MAX Film, KODAK PROFESSIONAL T-MAX P3200 Film
Single Use Cameras: KODAK Sport Single Use Camera, KODAK Power Flash Single Use Camera, KODAK FUN SAVER Single Use Camera, KODAK Daylight Single Use Camera
PHOTO PRINTING
Photo Paper: KODAK PROFESSIONAL ENDURA Premier Paper, KODAK PROFESSIONAL ENDURA Metallic Paper, KODAK Photo Books, KODAK ROYAL Digital Paper, KODAK EKTACOLOR EDGE Paper, True Photo Paper, Silver Halide, Color Papers AgX
KODAK 305 Photo Printer, KODAK 605 Photo Printer
DISPLAY
KODAK PROFESSIONAL ENDURA Transparency Display Material, KODAK PROFESSIONAL ENDURA Clear Display Material
KODAK PROFESSIONAL UV-Curable Display Film, KODAK PROFESSIONAL UV-Curable Display Film Plus
CHEMICALS
Photochemcials AgX, Chemicals and Chemical Handling in Minilabs, Processing Cycles for KODAK Chemicals, Process Monitoring, KODAK FLEXICOLOR Chemicals,
Black and White Processing KODAK, KODAK Minilab System, Apex Dry lab, KODAK GOLD Film, KODAK ULTRA MAX Film, KODAK ADVANTIX Film, and KODAK PROFESSIONAL Films, KODAK POLYMAX Developer, KODAK POLYMAX T Fixer, KODAK T-MAX Developer, KODAK Developer D-76, KODAK PROFESSIONAL XTOL Developer, KODAK HC-110 Developer, KODAK FLEXICOLOR All-in-One Film Chemicals, Ektacolor Chemicals, KODAK EKTACOLOR PRIME SP Developer Replenisher
KODAK EKTACOLOR RA Developer Replenisher RT, KODAK EKTACOLOR RA Developer Starter, KODAK EKTACOLOR PRIME SP Bleach-Fix Replenisher, KODAK EKTACOLOR PRIME SP Bleach-Fix Starter
KODAK EKTACOLOR RA Bleach-Fix and Replenisher, KODAK EKTACOLOR PRIME Stabilizer and Replenisher
SOFTWARE
KODAK PROFESSIONAL Digital Print Production Software / DP2
KODAK PROFESSIONAL Lab Software
THERMAL
Thermal print media, Thermal dye sub prints, Water resistant prints, Thermal Media and Printer Support, Standalone Thermal Printers, KODAK D4600 Duplex Photo Printer
KODAK Photo Printer 6900, KODAK Photo Printer 6850, KODAK Photo Printer 6800, KODAK PROFESSIONAL 9810 Digital Photo Printer, KODAK Photo Printer 8800, KODAK 305 Photo Printer, KODAK 7000 Photo Printer, KODAK 7010 Photo Printer, KODAK 7015 Photo Printer
KODAK Professional Digital Photo Printers (e.g. P-1400, P1400), KODAK Print Place Tablet, KODAK Print Hub, KODAK Picture Kiosk G20 Support APEX (Adaptive Picture Exchange) Support
KODAK Print Place