Press Releases
Kodak gives the world's fastest platesetter another speed upgrade
ROCHESTER, N.Y.
October 19, 2022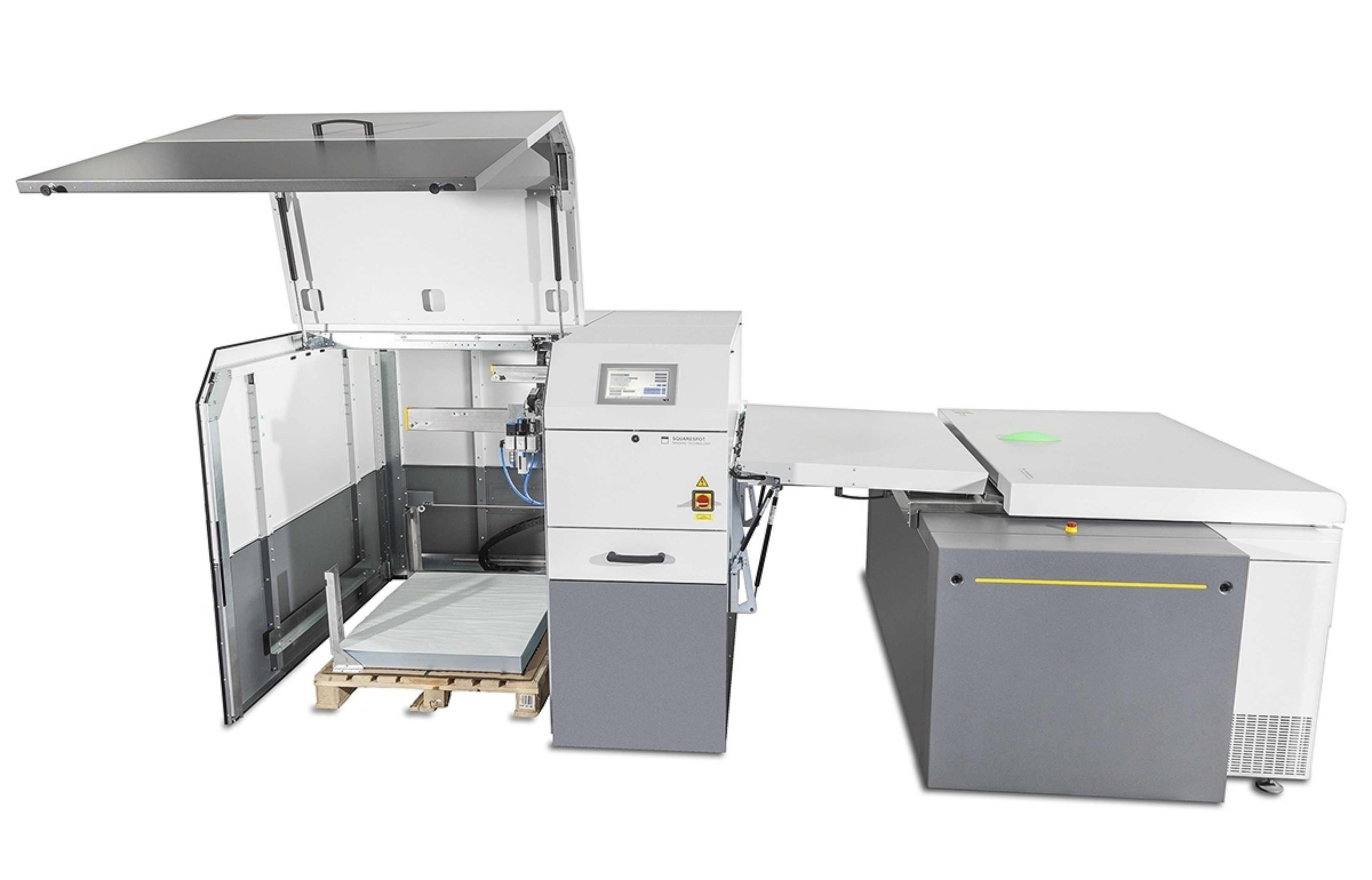 The speed of the high-performance KODAK MAGNUS Q800 Platesetter has been increased once again with T-speed Plus, offering a throughput of up to 84 B1 or 8-up plates per hour (pph). Kodak introduced the T-speed, then the world's fastest 8-up CTP system, about two years ago. The MAGNUS Q800 Platesetter can now output a plate every 42.9 seconds. This marks Kodak's third speed upgrade for the MAGNUS Q800 in four years, with more than 40% speed improvement over the former Z-Speed from 2018. The MAGNUS Q800 Platesetter can also image KODAK SONORA XTRA Process Free Plates at its new top speed.
The upgraded CTP device helps sheetfed and web offset printers to further maximize the productivity of their offset workflows. All automation options available for the MAGNUS Q800 Platesetter, including the Single-Pallet Loader (SPL), Multi-Pallet Loader (MPL) and Multi-Cassette Unit (MCU), support the new speed. In view of the new platesetter speed upgrade, it is of great advantage that the Multi-Pallet Loader can hold up to 3,200 plates in up to four different plate sizes – two pallets of 1,500 plates each and two cassettes of 100 plates each. Also helpful for long operating times without manual intervention is the recently implemented 40% increase in the capacity of the slip sheet removal system for the SPL/MPL.
"We are excited that we have been able to make the world's fastest CTP system even faster. This is further evidence that Kodak continues to bring solutions to market that enable our customers in the printing industry become more competitive and profitable through greater efficiency and productivity," commented Jeff Zellmer, Vice President, Global Sales & Strategy, Kodak.
The MAGNUS Q800 Platesetter with T-Speed Plus is now available worldwide. MAGNUS Q800 Platesetters already installed at customer sites can be upgraded to the new top speed on site.
About Kodak
Kodak (NYSE: KODK) is a leading global manufacturer focused on commercial print and advanced materials & chemicals. With 31,000 patents earned over 130 years of R&D, we believe in the power of technology and science to enhance what the world sees and creates. Our innovative, award-winning products, combined with our customer-first approach, make us the partner of choice for commercial printers worldwide. Kodak is committed to environmental stewardship, including industry leadership in developing sustainable solutions for print. For additional information on Kodak, visit us at Kodak.com or follow us on Twitter @KodakPrint and LinkedIn Kodak Print.
© Kodak, 2022. Kodak, Magnus and Sonora are trademarks of Kodak.
Media Contact
Gill Beard
Worldwide Public Relations Manager, Eastman Kodak Company
gillian.beard@kodak.com
+44 (0) 1923 652727