Press Releases
Fourth Annual Kodak Film Awards to Honor Quentin Tarantino With Lifetime Achievement Award
TYLER, THE CREATOR, NOAH BAUMBACH, GRETA GERWIG AND MELINA MATSOUKAS WILL ALSO BE HONORED
LOS ANGELES, California
January 28, 2020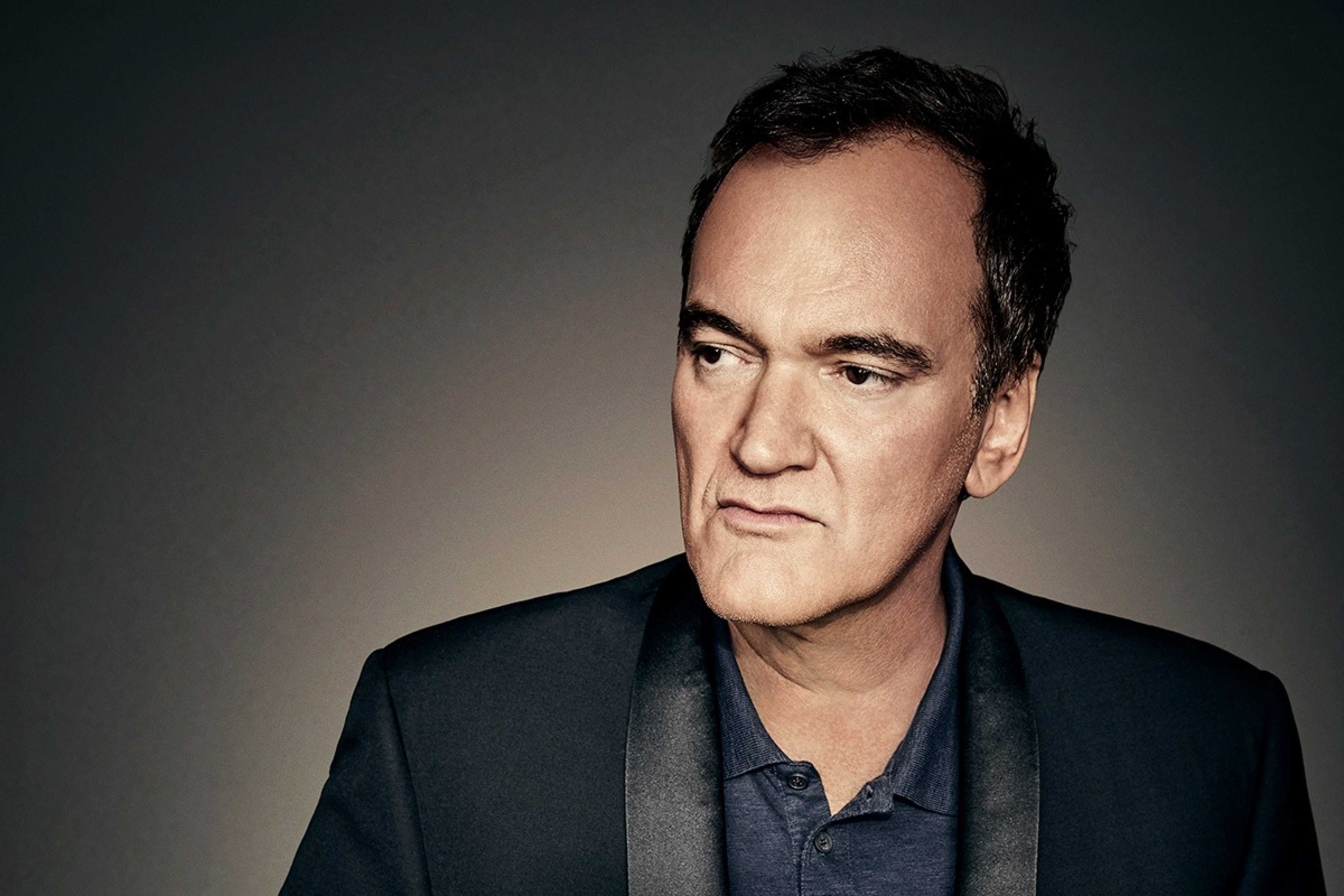 The fourth annual Kodak Film Awards will take place at the American Society of Cinematographers (ASC) Clubhouse on Wednesday, January 29, 2020, immediately following a Kodak press conference highlighting the resurgence of film.
Academy Award® winning director/writer/producer Quentin Tarantino will receive the Kodak Lifetime Achievement Award for his incomparable contributions to the industry, with all of his films having been shot on film. His ninth and most current film Once Upon A Time…In Hollywood has been heavily lauded throughout this season and is nominated for ten Academy Awards®.
The multi-talented artist/musician/producer/director/designer Tyler, the Creator will receive the inaugural Maverick award. Noah Baumbach (Marriage Story) and Greta Gerwig (Little Women) will each receive Auteur Awards for their directorial work this year, while Melina Matsoukas (Queen & Slim) will receive the First Feature Award. Dan Mindel (Star Wars: Episode IX - The Rise of Skywalker) and Rodrigo Prieto (The Irishman) will receive Lumiere Awards, in recognition of their career work in the field of Cinematography, and HBO's Succession will receive the TV Series of the Year Award.
Kodak has seen a substantial increase in film sales each year for five consecutive years and has invested in film processing labs across the world to meet the excitement and demand surrounding film.
"It has been a banner year for film," says Steve Bellamy, President of Motion Picture and Entertainment, Eastman Kodak Co. "This year, movies shot on film represent five of the 10 productions nominated in the Academy's Best Picture and Cinematography categories, and a total of 37 Oscar® nominations. This is a great testament to the intrinsic value of film to the motion picture arts. We are excited to celebrate these extraordinary filmmakers at the Kodak Film Awards this year."
The 2020 Kodak Film Awards will also celebrate all of the highly recognized motion pictures shot on film in 2019, including:
Once Upon a Time in Hollywood (Academy Award, Golden Globes, BAFTA, Critics Choice)
Marriage Story (Academy Award, Indie Spirit, Golden Globes, BAFTA, Critics Choice, Gotham Awards)
The Irishman (Academy Award, Golden Globes, BAFTA, Critics Choice)
Little Women (Academy Award, Golden Globes, BAFTA, Critics Choice)
The Lighthouse (Academy Award, Indie Spirit, BAFTA, Critics Choice, Gotham Awards)
Star Wars: The Rise of Skywalker (Academy Award, BAFTA)
Ad Astra (Academy Award, Critics Choice)
Bait (BAFTA)
Sorry We Missed You (BAFTA)
Apollo 11 (Indie Spirit, BAFTA, Gotham Awards)
Uncut Gems (Indie Spirit, Critics Choice, Gotham Awards)
Luce (Indie Spirit)
Give Me Liberty (Indie Spirit, Gotham Awards)
Premature (Indie Spirit)
Her Smell (Indie Spirit, Gotham Awards)
The Souvenir (Indie Spirit)
Homecoming: A Film By Beyoncé (Emmy)
Succession (TV) (Golden Globes, Emmy, Critics Choice)
The Painted Bird (Camerimage, Venice)
With his vibrant imagination and dedication to richly layered storytelling Quentin Tarantino is one of the most celebrated filmmakers of his generation. Tarantino made his directorial debut with RESERVOIR DOGS, a film which made an auspicious debut at the Sundance Film Festival and marked Tarantino's first trip to Cannes (out of competition). Following RESERVOIR DOGS, Tarantino co-wrote, directed and starred in one of his most beloved films, PULP FICTION, which won numerous critics' awards, a Golden Globe and Academy Award® for Best Screenplay, and the Palme D'Or at the 1994 Cannes Film Festival. He then made JACKIE BROWN, KILL BILL VOL. 1 and VOL. 2, and DEATH PROOF. INGLOURIOUS BASTERDS, Tarantino's World War II epic released in 2009, garnered numerous nominations including six BAFTA, four Golden Globe and eight Academy Award® nominations. In 2013, Tarantino won his second Oscar® for Best Screenplay for DJANGO UNCHAINED. The film was also nominated for five Golden Globe Awards (with a win for Tarantino for Best Screenplay), five BAFTAS (with another win for Tarantino) and five Academy Awards®. In 2015, Tarantino wrote and directed THE HATEFUL EIGHT, which received BAFTA and Golden Globe nominations for the film's screenplay. Tarantino's most recent film, ONCE UPON A TIME...IN HOLLYWOOD, was nominated for 5 Golden Globes, (winning Best Motion Picture, Musical or Comedy, Best Supporting Actor and Best Screenplay for Tarantino), 10 BAFTAS, and 10 Academy Award nominations including: Best Picture, Best Director, and Best Original Screenplay.
Tyler, The Creator is a 28-year-old auteur. A recording artist, songwriter, producer, director, designer and more, he first emerged in 2007 as co-founder of the collective Odd Future before going on to co-create and star in the cult TV show Loiter Squad on Adult Swim with his Odd Future cohorts. This was just the beginning for Tyler — since then he has become a Grammy Award winning artist, releasing five studio albums, launching an internationally acclaimed music festival (Camp Flog Gnaw) that has sold out 8 years running, creating two clothing brands (Golf Wang and Golf Le Fleur) that have collaborated with heritage brands like Converse, Lacoste and more, as well as creating two more TV shows (The Jellies! for Adult Swim and Nuts & Bolts for Viceland). His latest album IGOR debuted at #1 on the Billboard 200 chart, saw him crowned GQ's Man of the Year and Wall Street Journal Magazine's Innovator of the Year in addition to being named Best Rap Album at the 62nd Annual Grammy Awards just this past weekend.
Noah Baumbach was born in Brooklyn, New York. His films include Kicking and Screaming, The Squid and the Whale, Margot at the Wedding, Greenberg, Frances Ha, While We're Young, Mistress America, The Meyerowitz Stories (New and Selected), and the documentary, De Palma.
Greta Gerwig is an Academy Award nominated director and writer who has established herself one of Hollywood's most important voices. Gerwig's second film LITTLE WOMEN starring Saoirse Ronan, Timothee Chalamet, Florence Pugh and Eliza Scanlen has been nominated for six Academy Awards, five BAFTA Awards as well as PGA and WGA awards. Her first film LADY BIRD was nominated for five Academy Awards, including a nomination for Gerwig in the Best Director category, and the first to be nominated for a debut film. Gerwig is also a prolific actor, who received a Golden Globe nomination for her performance in FRANCES HA, which she also co-wrote with Noah Baumbach. Her additional acting credits include JACKIE, MAGGIE'S PLAN, 20th CENTURY WOMEN, LOLA VERSUS, DAMSELS IN DISTRESS, and MISTRESS AMERICA. In Spring 2020, Gerwig will also appear on stage in Sam Gold's Off-Broadway production of Anton Chekhov's THREE SISTERS at The New York Theatre Workshop.
Melina Matsoukas's brand of provocation comes from a unique, inherently multicultural point of view that flips existing narratives to normalize the inclusion of women and people of color in spaces where they previously were not represented. Matsoukas made her powerful feature directorial debut with the November 2019 release of QUEEN & SLIM starring Daniel Kaluuya and Jodie Turner-Smith, which she also produced. Matsoukas began her television career as an executive producer and frequent director of the critically acclaimed HBO series INSECURE. She went on to direct MASTER OF NONE's Emmy-winning "Thanksgiving" episode. She has brought her singular vision to music videos for Beyoncé, Jay-Z, Solange, Rihanna, Snoop Dogg, Lady Gaga and earned her second Grammy Award for Beyoncé's "Formation". Melina's recognizable visual watermark has also landed her in the director's chair for the global campaigns of major commercial clients such as Stella McCartney and Nike.
Born in South Africa, Dan Mindel, ASC, BSC, SASC, studied in Australia and in Britain and began his career as a camera loader. After working his way up to assistant cameraman, he came to the attention of directors such as Ridley and Tony Scott, who quickly recognized his talent and dedication. In 1997, Ridley Scott asked Mindel to be the second unit Director of Photography on his film G.I. JANE, opening the door for him to become Director of Photography on Tony Scott's 1998 action-thriller, ENEMY OF THE STATE. Mindel's continued work with Tony Scott on films such as SPY GAME and DOMINO allowed him to enlarge his visual palette and break new ground through experimentation and innovation. In 2006, director J.J. Abrams selected Mindel to be Director of Photography on MISSION: IMPOSSIBLE III, marking the beginning of another exciting, and extremely successful creative alliance, including STAR TREK (2009), STAR WARS: EPISODE VII – THE FORCE AWAKENS and most recently, STAR WARS: EPISODE IX – THE RISE OF SKYWALKER. Mindel's unique artistic approach to his cinematography, as well as his use of analog film are responsible for the signature look of the productions to which he lends his talents.
One of the most respected and acclaimed cinematographers in the world, Rodrigo Prieto is known for his meticulous setups, unconventional camerawork, rich use of color and creating a moving, visceral experience for the audience. Nominated for three Academy Awards for his work on BROKEBACK MOUNTAIN (2006), and Martin Scorsese's SILENCE (2017) and THE IRISHMAN (2019), he has also been recognized with American Society of Cinematographers, Independent Spirit, BAFTA, and Online Film Critics Society Awards. Passionate about his work as a cinematographer, Rodrigo also directed his first short film, LIKENESS, starring Elle Fanning, which premiered at the Tribeca Film Festival in 2013. Rodrigo is a frequent collaborator with Martin Scorsese, Ang Lee, Oliver Stone and Alejandro Gonzalez Inarritu. His first collaboration with Inarritu, AMORES PERROS (2000), is widely hailed as the cinematographer's breakthrough, and spurred Rodrigo's relation from Mexico to Los Angeles. This movie, along with their next two projects, 21 GRAMS and BABEL, are regarded as the three films that have led the renaissance of Mexican cinema. Other notable films Rodrigo has shot include PASSENGERS, ARGO and THE WOLF OF WALL STREET.
About Kodak
Kodak is a technology company focused on imaging. We provide – directly and through partnerships with other innovative companies – hardware, software, consumables and services to customers in graphic arts, commercial print, publishing, packaging, entertainment and commercial films, and consumer products markets. With our world-class R&D capabilities, innovative solutions portfolio and highly trusted brand, Kodak is helping customers around the globe to sustainably grow their own businesses and enjoy their lives. For additional information on Kodak, visit us at kodak.com, follow us on Twitter @Kodak, or like us on Facebook at Kodak.
If you are a member of the media interested in covering this event, please fill out the online application by Tuesday, January 28.
Media Contacts
Andy Gelb
SLATE PR
andy@slate-pr.com