Press Releases
Thrust-UAV AND Kodak Announce Sport Drone Launch
ROCHESTER, N.Y.
November 14, 2018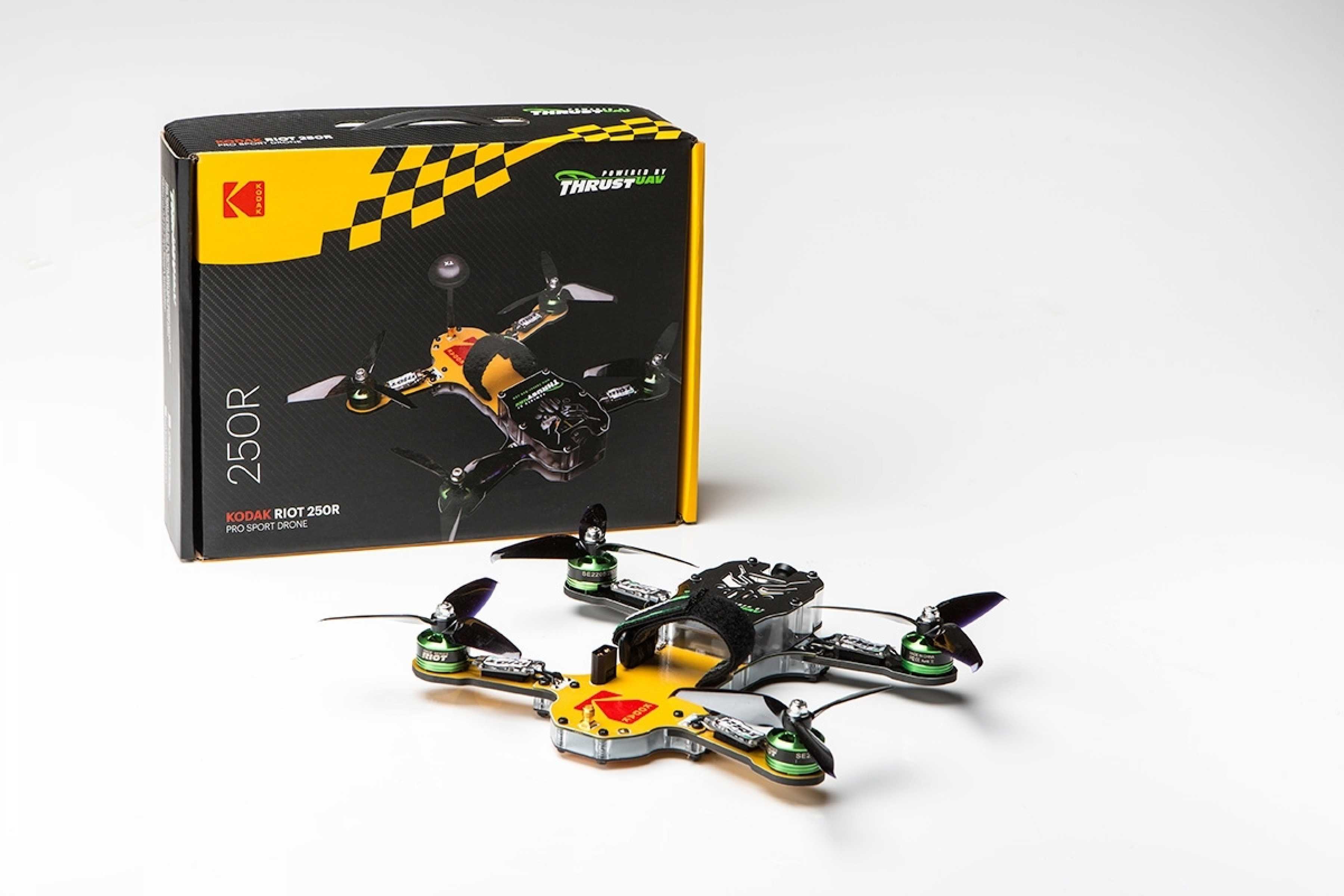 PCS Edventures!, Inc., (PCSV) a leading provider of K-12 Science, Technology, Engineering and Mathematics (STEM) programs, and its subsidiary Thrust-UAV, a drone manufacturing company and an authorized Kodak brand Licensee, announced the availability of the American-made KODAK RIOT 250R Pro Sport Drone, a firstperson view (FPV) drone capable of reaching speeds of over 75mph.
The KODAK RIOT Sport Drone was inspired by professional pilots to deliver fantastic flight performance. Built for the consumer market, this cutting-edge, high-performance drone takes pilots into the cockpit as they speed across the sky. Wearing FPV goggles, the pilot receives real-time video feedback which is transmitted from the special FPV camera mounted to the drone to experience an exciting in-the-moment flight.
The KODAK RIOT Sport Drone's 49 programmable LED lights and power distribution board are enclosed in an impact resistant polycarbonate skirt. Coupled with carbon fiber baseplates and arms, a modular design, readily available spare parts, and some of the best customer service available, the KODAK RIOT Sport Drone is one of the most fun and durable sport drones on the market.
"The Kodak licensing agreement is an incredible opportunity for both Thrust-UAV and Kodak," said Joe Egusquiza, Director of Business Operations for Thrust-UAV. "It's bringing together Kodak, a company whose brand has been a global symbol of trust for generations, and Thrust-UAV, a cutting-edge UAV design and development team. Kodak's global presence, branding and retail experience, combined with Thrust-UAV's dedicated design, development and production capabilities in the drone market, create the synergy to make a big impact in this rapidly-growing market."
"As the drone market continues to expand into versatile areas such a drone racing, we are excited about our collaboration with Thrust UAV to launch the new KODAK RIOT Sport Drone into this dynamic market," said Joel Satin, Director of Brand Licensing and Vice-President Consumer & Film Division, Kodak.
For more information or to order the KODAK RIOT Sport Drone, visit thrust-uav.com.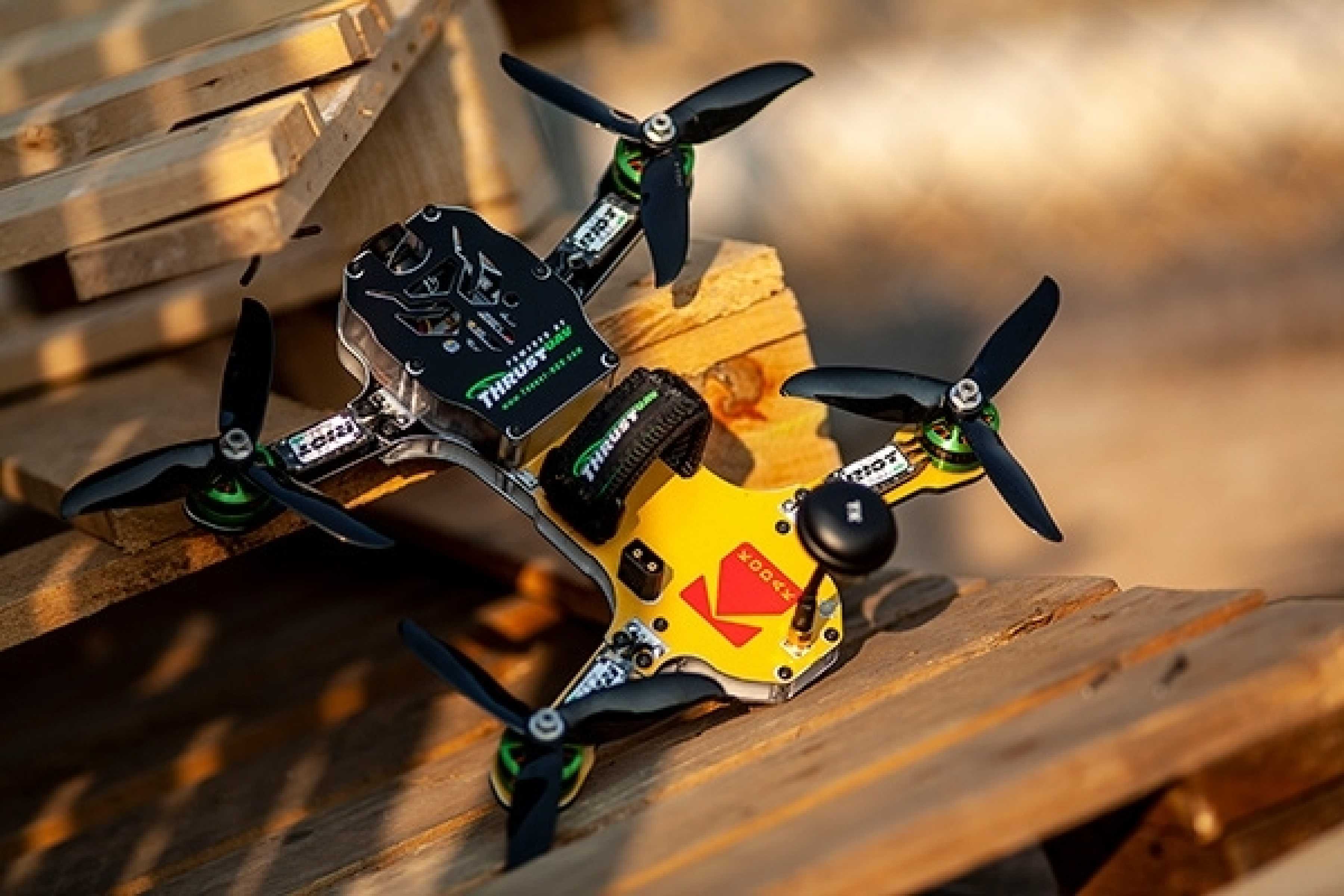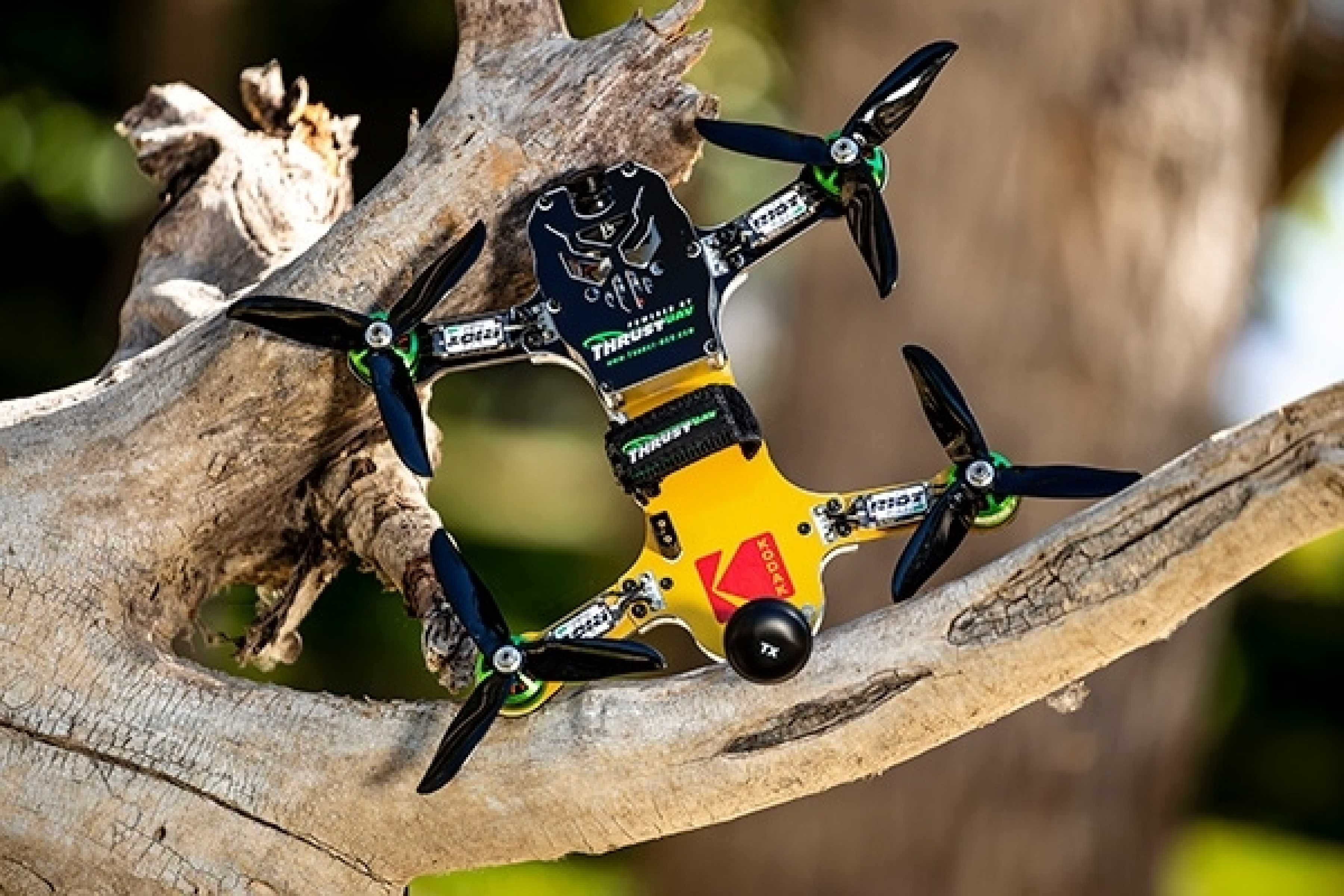 About Kodak
Kodak is a technology company focused on imaging. We provide – directly and through partnerships with other innovative companies – hardware, software, consumables and services to customers in graphic arts, commercial print, publishing, packaging, entertainment and commercial films, and consumer products markets. With our world-class R&D capabilities, innovative solutions portfolio and highly trusted brand, Kodak is helping customers around the globe to sustainably grow their own businesses and enjoy their lives. For additional information on Kodak, visit us at kodak.com, follow us on Twitter @Kodak, or like us on Facebook at Kodak.
About PCS Edventures!
PCS Edventures!, Inc. (OTCPK: PCSV) is a Boise, Idaho company that designs and delivers technology-rich products and services for the K-12 market that develop 21st-century skills. PCS programs emphasize experiential learning in Science, Technology, Engineering, Arts and Math (STEAM). Its Thrust-UAV division develops and sells drone-related products and products that use drone technologies.
http://www.edventures.com
Investor Relations Web Site: pcsv.global
This press release contains forward-looking statements within the meaning of Section 27A of the Securities Act of 1933 and Section 21E of the Securities Act of 1934; actual results could differ materially from such statements.
©2018 Thrust-UAV. The Kodak trademark, logo and trade dress are used under license from Eastman Kodak Company.
Media Contacts
Nicholas Rangel
Director of Communications, Eastman Kodak Company
nicholas.rangel@kodak.com
+1 585-615-0549
Joe Egusquiza
Thrust
joe@thrust-uav.com
+1 800-429-3110