Press Releases
Kodak and Eye Caramba to offer compact and versatile solutions to enhance smartphone photography and videography
Smartphone Photography Accessories will provide tools for creating wide-angle shots, close ups, fisheyes, portrait lighting and stable photographs and videos
ROCHESTER, N.Y. and HELSINKI, Finland (IFA 2019 Hall 3.2, Stand 113)
September 05, 2019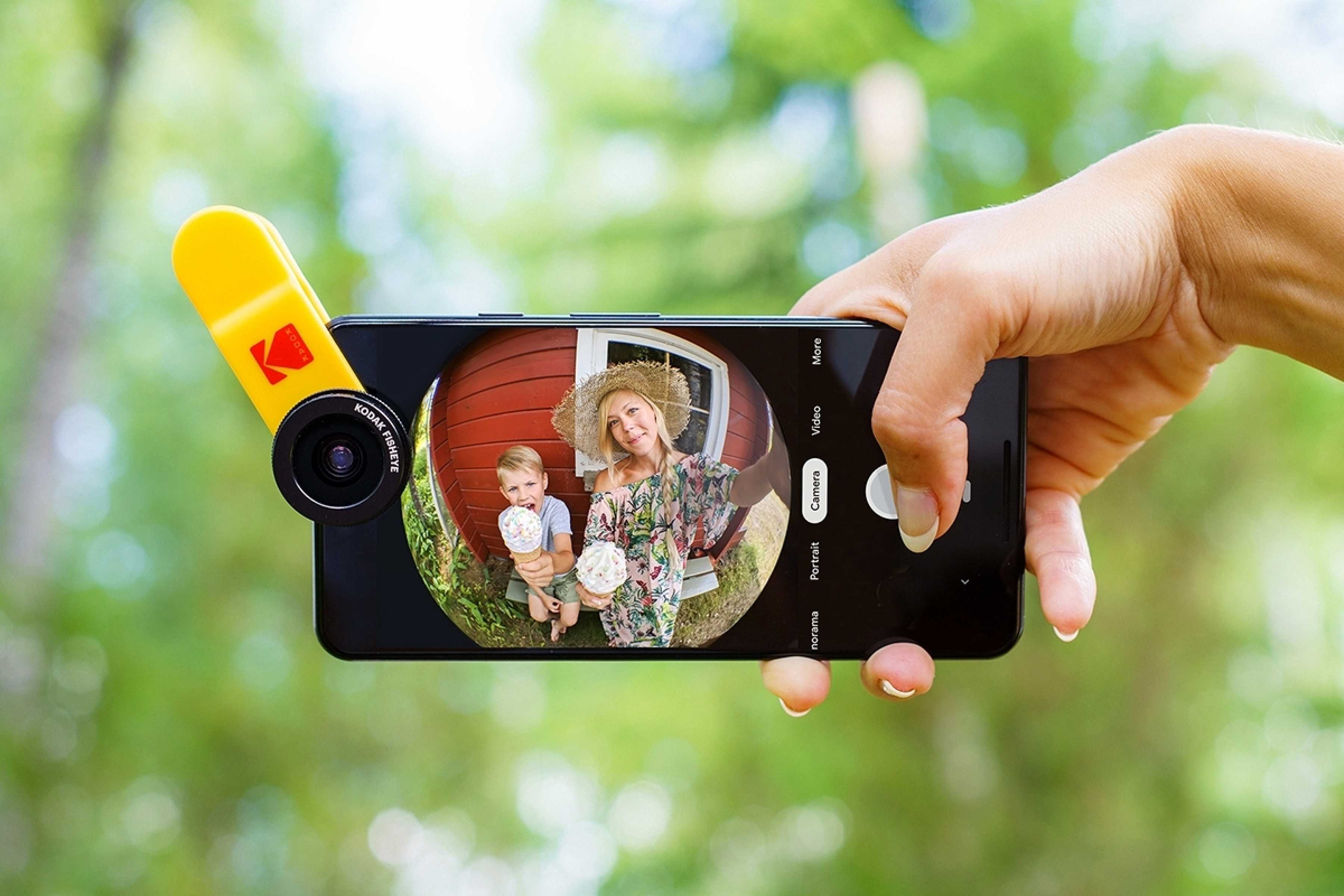 (IFA 2019 Hall 3.2, Stand 113) Eye Caramba Ltd., an authorized brand licensee of Eastman Kodak Company, is introducing its new KODAK Smartphone Photography Accessories at IFA 2019. The line of quality smartphone camera tools can easily clip to your smartphone and are ideal for anyone who wants to capture their life's moments with a more unique look.
The pocket-sized accessories include the high-quality, ultra-wide lens to capture more of the surroundings in the photo as well as the Macro lens to capture up-close details. To shoot in more challenging lighting conditions use the Portrait ring light, and the Fisheye lens is ideal to create a fun, even wider image or video. Keep your smartphone stable for crisper images with the Tripod and a BLUETOOTH Remote Shutter.
"Kodak is delighted to be working with Eye Caramba to provide tools that enable everyone to take pictures even further with the KODAK Smartphone Accessories," says Joel Satin, Executive Director, Brand Licensing Sales and Business Development, VP Brand, Film and Imaging, at Eastman Kodak Company.
KODAK Smartphone Photography Accessories will be available at leading consumer electronics resellers and on Amazon.com by early October. For more information, go to Kodak.com/go/smartphonephotography.
PRODUCTS:
KODAK Smartphone 2-in-1 Lens Set - Ultra Wide + Macro
Landscapes or extreme close-ups – you choose. This combo lens converts from a generous 100-degree Ultra Wide angle lens into a 15x Macro lens and back by simply twisting to remove the outer lens. Retails for $29.99 USD.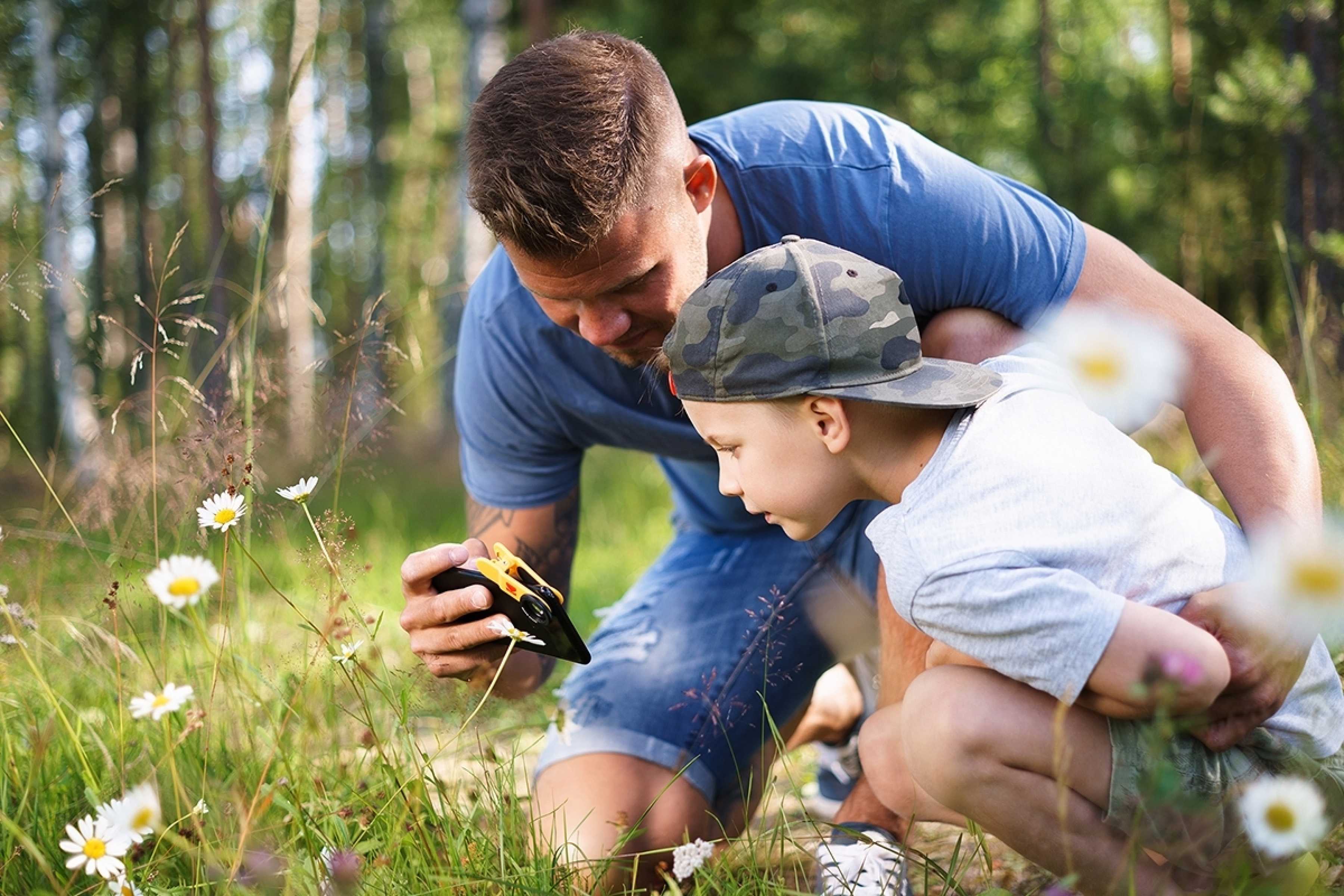 KODAK Smartphone 3-in-1 Lens Set - Ultra Wide + Macro + Fisheye
Three high-quality lenses in one handy package to expand your photography options: a generous 100-degree Wide angle lens, a 15x Macro for close-ups, and a Fisheye lens that provides that classic dark vignette look in your photos. Retails for $39.99 USD.
KODAK Smartphone Portrait Light
The Portrait light works with either the front or the rear camera and provides extra light for a softer professional look. Retails for $19.99 USD.
KODAK Smartphone Tripod
A sturdy 8" tripod that turns into a compact 10" handle with a firm grip. The tripod allows both horizontal and vertical shooting for greater flexibility for both smartphones and digital cameras. Includes a detachable BLUETOOTH remote shutter. A sturdy zipper travel case is included for easy carrying and packing. Retails for $29.99 USD.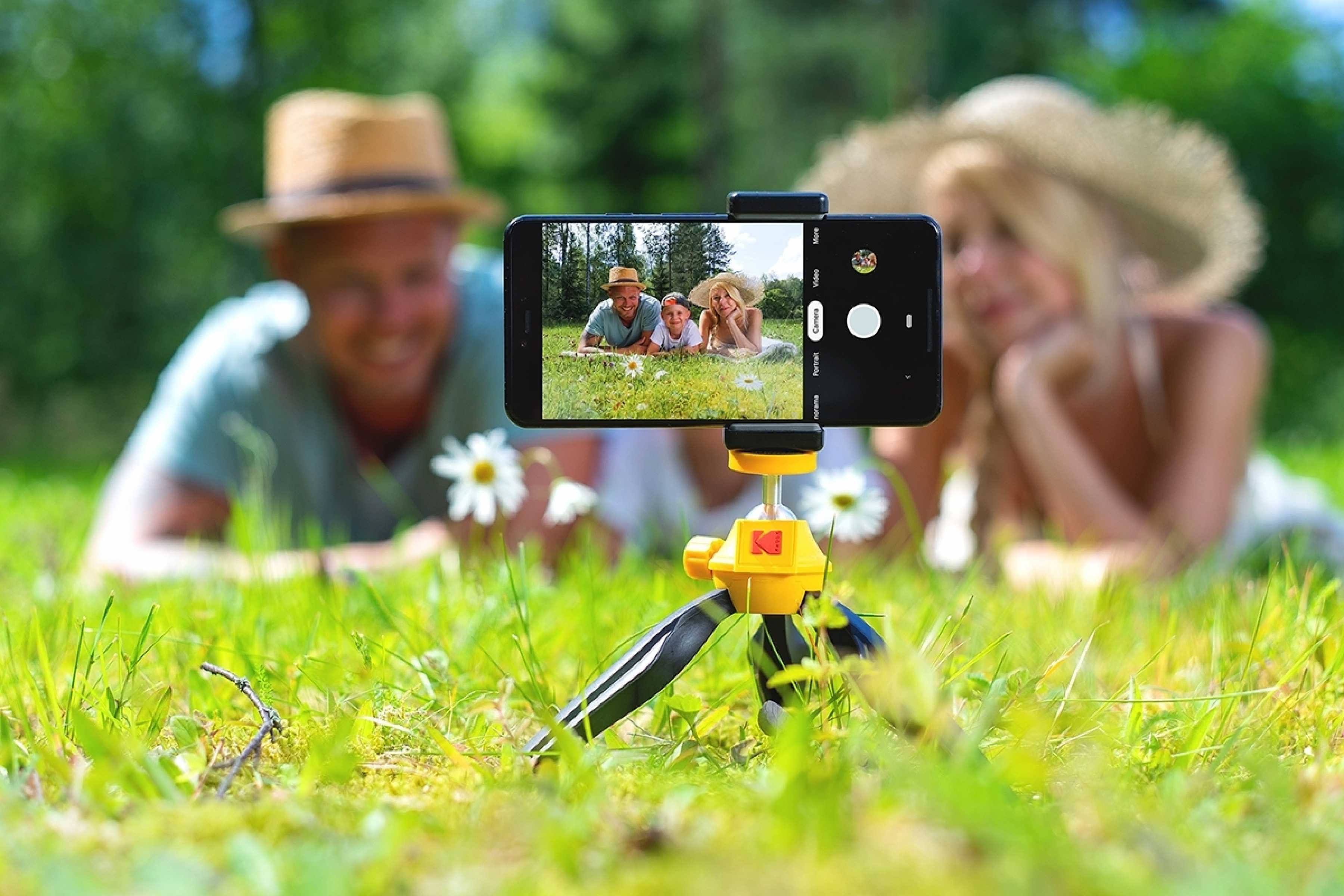 KODAK Smartphone Photography Kit is a comprehensive, multi-purpose photography set that includes all the above accessories and retails for $69.99 USD.
Look for the KODAK Smartphone Photography accessories at IFA 2019 in Berlin, Germany, located in Hall 3.2 Stand 113.
About KODAK
Kodak is a technology company focused on imaging. We provide – directly and through partnerships with other innovative companies – hardware, software, consumables and services to customers in graphic arts, commercial print, publishing, packaging, entertainment and commercial films, and consumer products markets. With our world-class R&D capabilities, innovative solutions portfolio and highly trusted brand, Kodak is helping customers around the globe to sustainably grow their own businesses and enjoy their lives. For additional information on Kodak, visit us at kodak.com, follow us on Twitter @Kodak, or like us on Facebook at Kodak.
About Eye Caramba Ltd.
Eye Caramba Ltd, is a leading manufacturer of smartphone photography products. Based in Helsinki, Finland, Eye Caramba designs functional and easy-to-use products that enable your smartphone to become a better camera. The product portfolio consists of different high-quality optical lenses, tripods and handles, filming grips, photo cases, photography lights and remote shutters, anything a smartphone photographer needs. Eye Caramba's products are available globally, on leading ecommerce platforms as well as in travel retail, consumer electronics, photography and mobile phone stores, under the Black Eye brand.
The Kodak trademark, logo and trade dress are used under license from Kodak.
Nicholas Rangel
Director of Communications, Eastman Kodak Company
nicholas.rangel@kodak.com
+1 585-615-0549
Michele Baker
Eye Caramba
Michele@mambocomm.com
+1-858-450-9872