Press Releases
Star Wars: Episode VII Cinematographer Dan Mindel named 2019 Kodak Cinematographer-in-Residence at the UCLA School of Theater, Film and Television
LOS ANGELES, California
May 01, 2019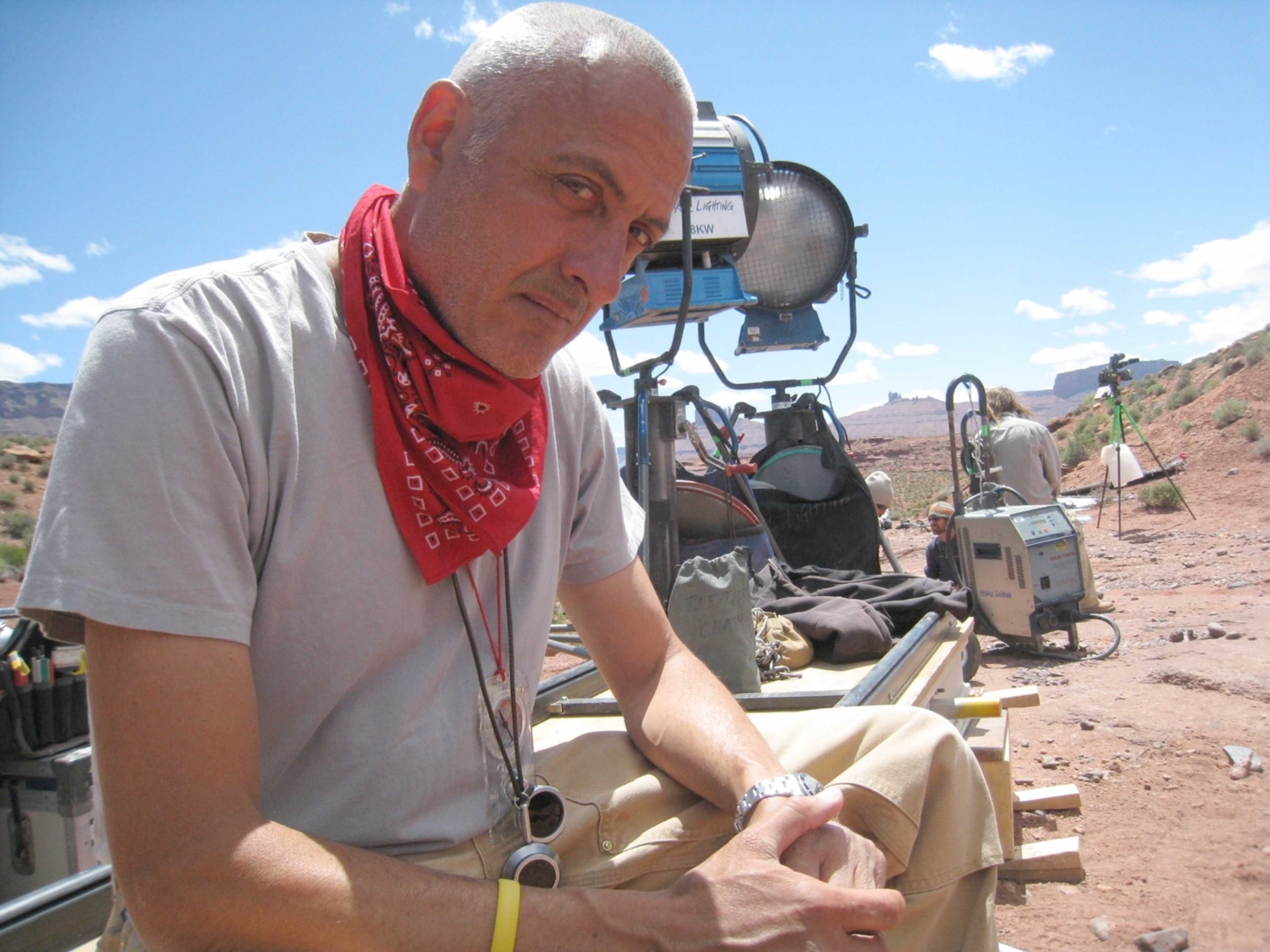 Director of photography Dan Mindel, ASC, BSC, SASC, has been named the 2019 Kodak Cinematographer-in-Residence at the UCLA School of Theater, Film and Television (UCLA TFT).
In a career spanning more than 25 years, Mindel has worked with many of the industry's most acclaimed directors including Ridley Scott, Tony Scott and J.J. Abrams. He is best known for his work on such blockbuster action films as Enemy of the State, Mission: Impossible III, Star Trek (2009) and Star Wars: Episode VII — The Force Awakens. Mindel's unique artistic approach to his cinematography, as well as his use of real film, are responsible for the signature look of the films to which he lends his talents.
The residency began Monday, April 29, 2019 with hands-on student workshops and a special screening of Star Wars: Episode VII — The Force Awakens (2015), followed by a Q&A with Mindel, at the James Bridges Theater on the UCLA campus. The residency will continue for the remainder of the 2019 academic year.
This is the 19th year of the residency program at UCLA TFT, which is sponsored by the Eastman Kodak Company. Mindel joins a distinguished group of cinematographers who have received this honor including Michael Goi, ASC (American Horror Story), John Bailey, ASC (American Gigolo, In the Line of Fire); Rodrigo Prieto, ASC (Brokeback Mountain, Argo, Silence); Dean Cundey, ASC (Back to the Future, Jurassic Park); Roger Deakins, BSC, ASC (No Country for Old Men, Skyfall); Guillermo Navarro ASC, AMC (From Dusk to Dawn, Pan's Labyrinth) and Dante Spinotti, ASC, AIC (Hercules, Tower Heist, Public Enemies), among many others.
The Kodak Cinematographer-in-Residence Program was established in 2000 by UCLA TFT Professor William McDonald to bring together the worlds of professional and academic cinematography, exposing theater, film and television students to critically acclaimed industry veterans who have attained the highest levels of achievement within the filmmaking industry. Students study with these experts for an entire academic year through a series of workshops and screenings.
"Dan Mindel's body of work as a cinematographer is an impressive representation of his technical skill and artistic talent," McDonald says. "He is a supreme visual storyteller and our students will learn so much from his extensive experience as a premier director of photography. He has a generous spirit and we are grateful for his enthusiastic willingness to share his knowledge with this generation of young filmmakers and those still to come."
Steve Bellamy, President of Motion Picture and Entertainment, Eastman Kodak Company says: "Dan Mindel is one of cinema's greatest auteurs, and one of the industry's most respected talents, whom actors, producers, financiers, and directors dream of to work with. His knowledge of image capture is up there with the greatest. How lucky we all are to have him involved with this program!"
About Kodak
Kodak is a technology company focused on imaging. We provide – directly and through partnerships with other innovative companies – hardware, software, consumables and services to customers in graphic arts, commercial print, publishing, packaging, entertainment and commercial films, and consumer products markets. With our world-class R&D capabilities, innovative solutions portfolio and highly trusted brand, Kodak is helping customers around the globe to sustainably grow their own businesses and enjoy their lives. For additional information on Kodak, visit us at kodak.com, follow us on Twitter @Kodak, or like us on Facebook at Kodak.
About UCLA School of Theater, Film and Television
The vision of the UCLA School of Theater, Film and Television is to serve as a premier global interdisciplinary professional school that develops outstanding humanistic storytellers, industry leaders and scholars whose diverse, innovative voices enlighten, engage and inspire change for a better world. Consistently ranked as one of the top entertainment and performing arts institutions in the world, UCLA TFT offers an innovative curriculum that integrates the study and creation of live performance, film, television and the digital arts. The distinguished graduate and undergraduate programs at UCLA TFT include acting, directing, writing, producing, animation, cinematography, lighting design, set design, costume design and sound design. The school also offers doctoral degrees in theater and performance studies, and cinema and media studies.
Media Contacts
Nicholas Rangel
Director of Communications, Eastman Kodak Company
nicholas.rangel@kodak.com
+1 585-615-0549